Boho weddings, with their earthy, vintage vibe, are hotter than ever. Organic elements, such as feathers, leather and crystals are popular motifs that are found within this nature-centered wedding style. These motifs are not only found in wedding decor – but also bridal jewelry. Here are 10 Etsy jewelry pieces that embrace these elements with flare!
We love these  leather turquoise feather earrings with gold dipped ends from LoveAtFirstBlush.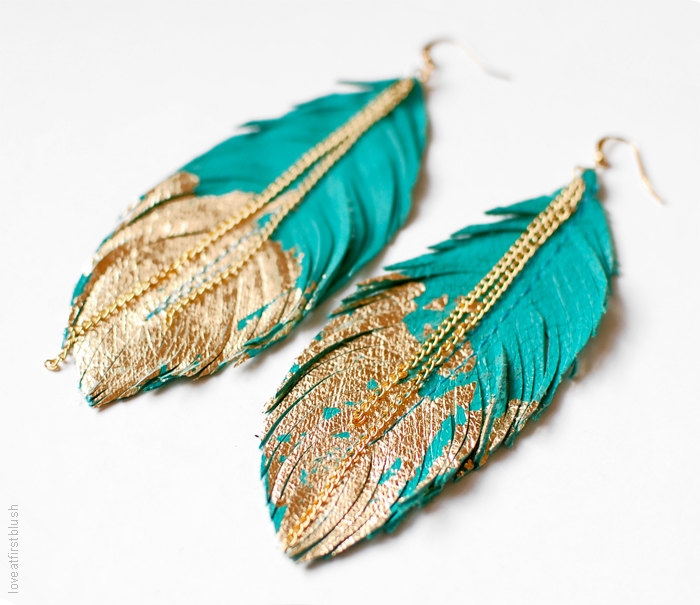 For a slightly bigger statement, these layered rustic stone bracelets from ArtiqueBoutiqueShop feature purple sapphire and a variety of natural stones that are sure to stand out.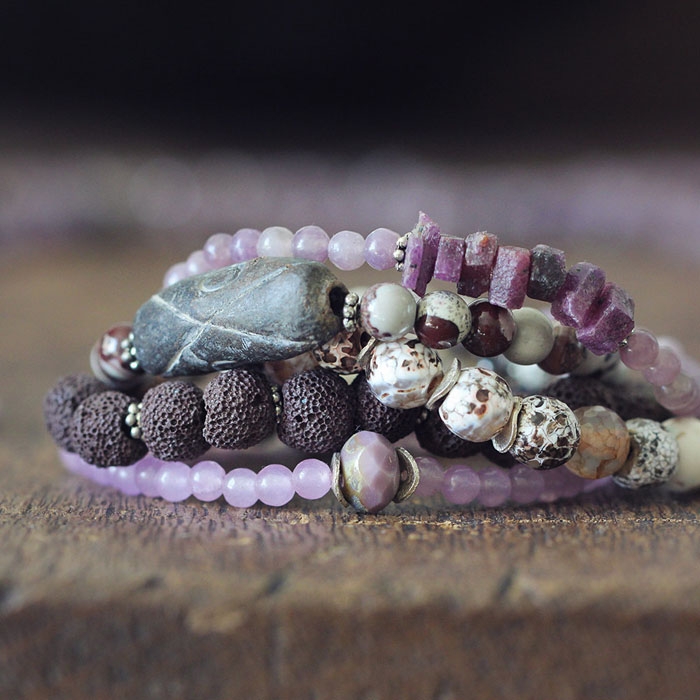 Stone can be dressed up or down and this silk and stone tassel necklace from BohoCircus can not only be worn during a wedding, but afterwards with any outfit as a little reminder of your big day! The color in the tassel also brings a pop of earthy color to a bride's outfit.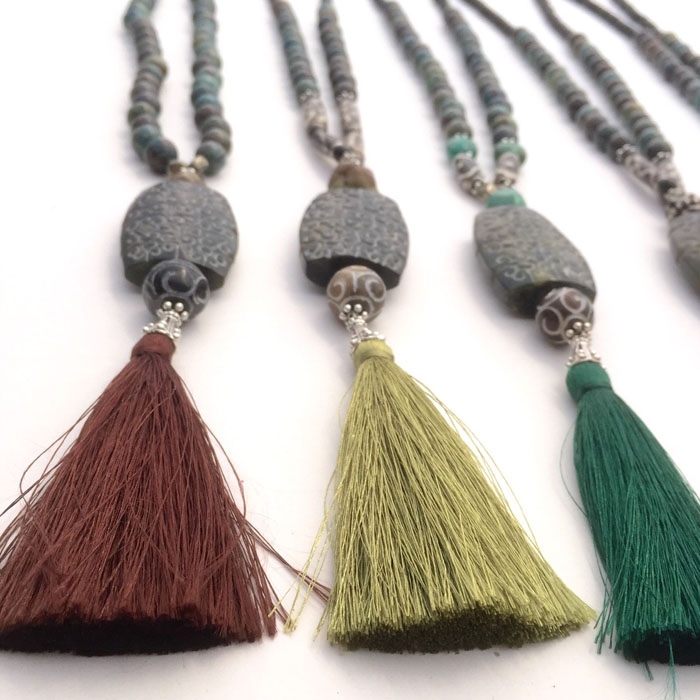 This bohemian layered charm necklace from tiedupmemories combines a vintage touch from the past in its Art Deco brass verdigris, with green glass beads, a rhinestone bead and a blue flower charm.  Together the look gives a  a  70's vibe.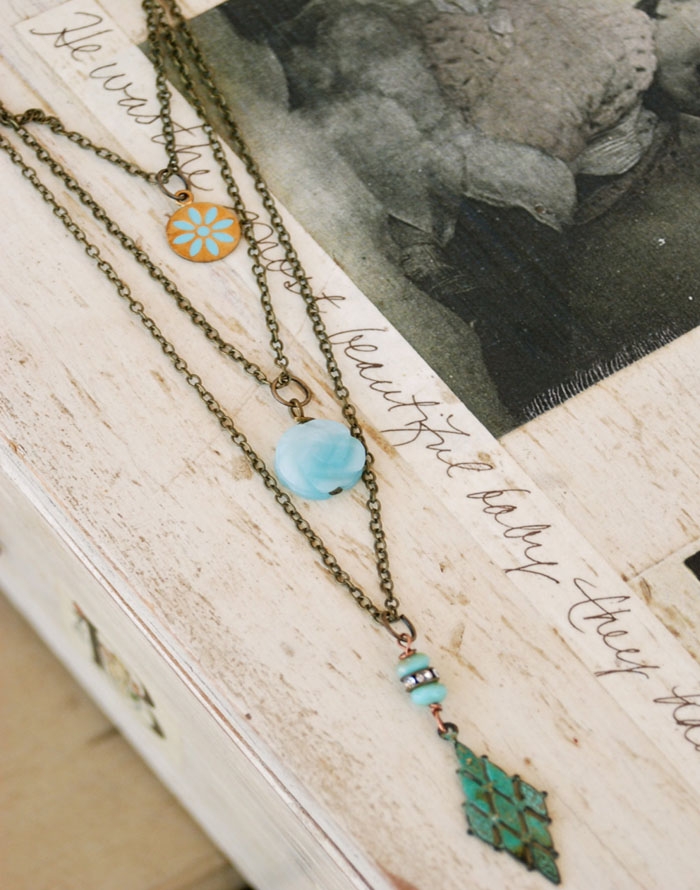 This wax cord and gold plated, brass feather bracelet from SarahOfSweden really highlights the earthy, feather motif. It even comes with a small gold filled heart with space for your groom's initials.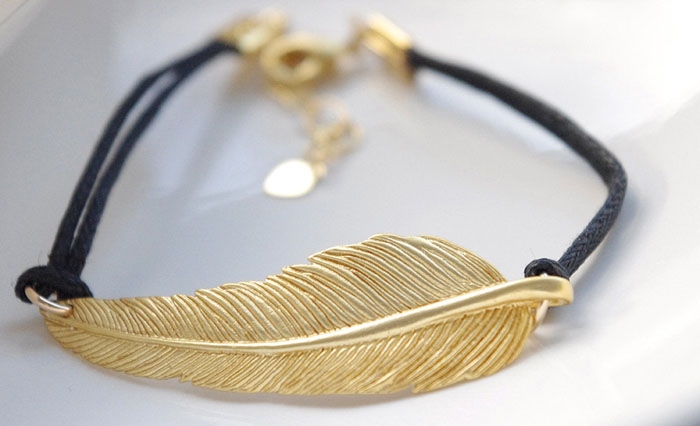 For the bride who loves the layered look, this beaded, stretch bracelet with paraiba apatite from MoonLabJewelry is perfect to pair with other bracelets or keepsakes.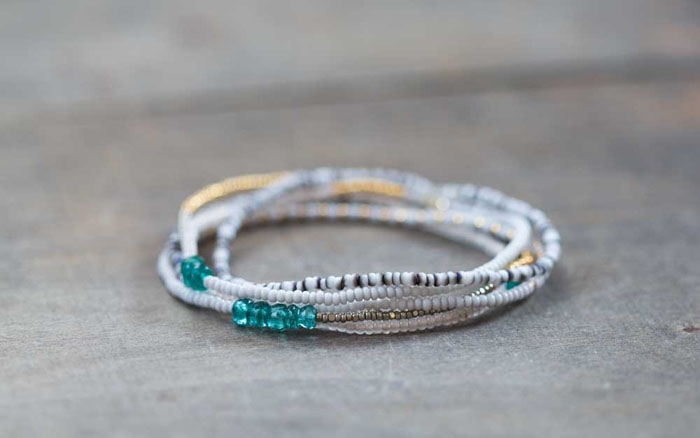 A traditional part of any wedding is gifting your bridesmaids with a little thank you for everything they've done to get you to your big day. To keep with the boho theme, these brass feather pendant necklaces from xxxAZUxxx would make a unique gift. The necklace also features beads that come in an abundance of different colors so each gift can be that much more personal.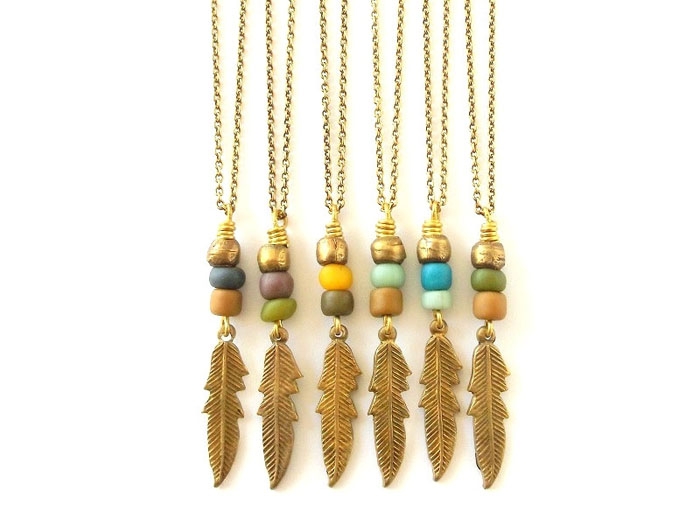 This handmade, personalized brown leather charm bracelet from boutonBracelets is a completely unique piece that would fit any boho bride's outfit and the turquoise beads add that hint of earthy color.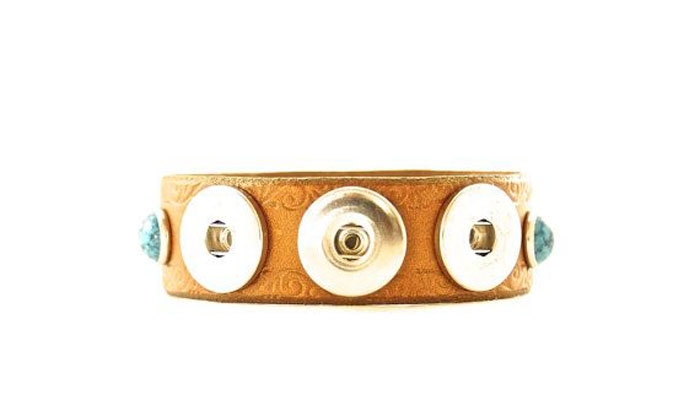 Love the look of beads? This long, necklace/bracelet with blue beads from ArtiqueBoutiqueShop perfectly represents a stream or it can even tie in the ocean to your look for a beach wedding.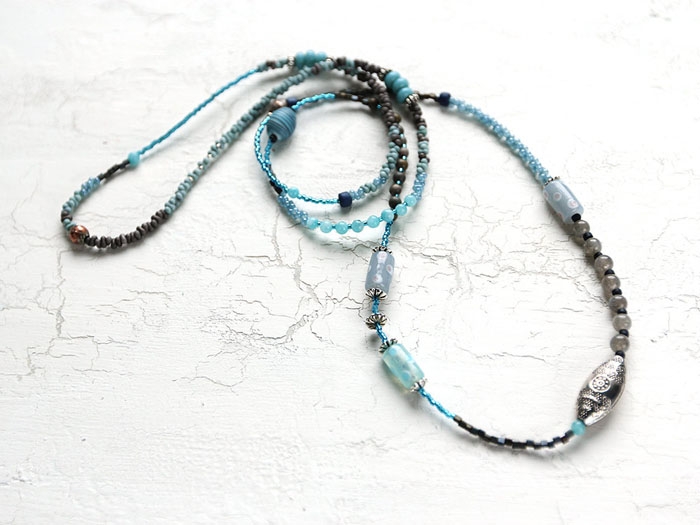 This vintage leaf pendant necklace from Gypsymoondesigns is simple and elegant, but bold with it's bright turquoise paint and gold chain.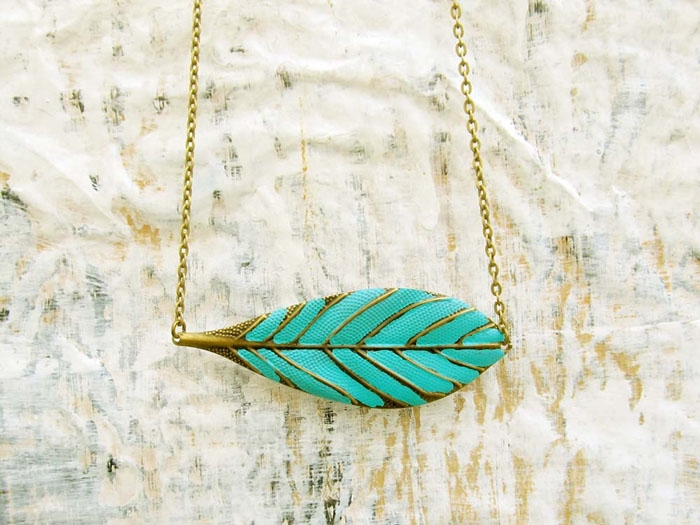 *This post includes Etsy Affiliate links