Looking for a unique, dazzling engagement ring? Pear-shaped engagement rings are trending in 2018, and it's not hard to see why! From small, delicate stones to large, eye-catching ones, you'll swoon over these 10 rings!
Morganite offers the same gorgeous shine as a diamond, at a fraction of the cost. This blush and gold ring from StudAndStuff is a stunning option!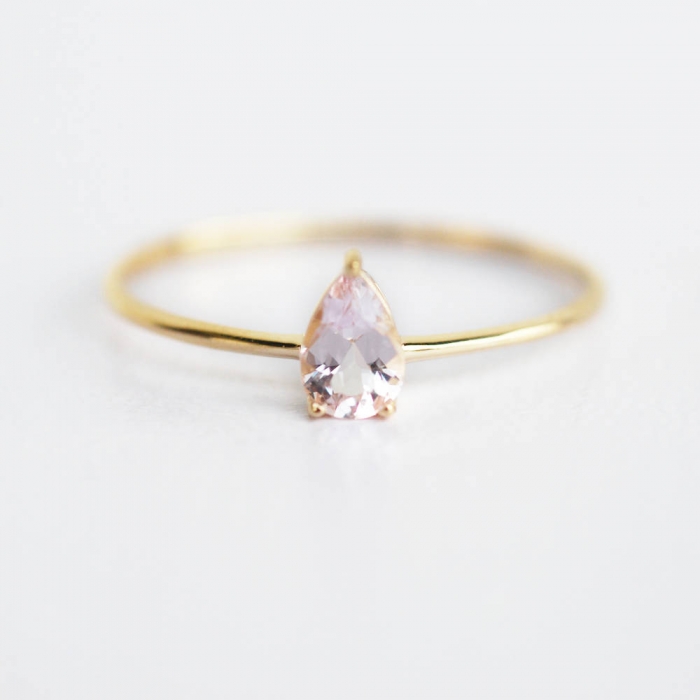 If rose gold is your thing, this delicate ring from SzekiStudio is the perfect choice!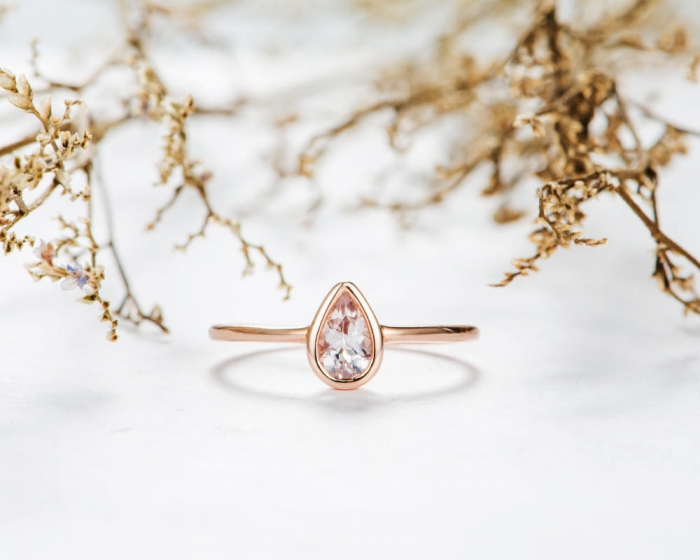 Go bling or go home! This elaborate ring from SzekiStudio is practically guaranteed to make you swoon!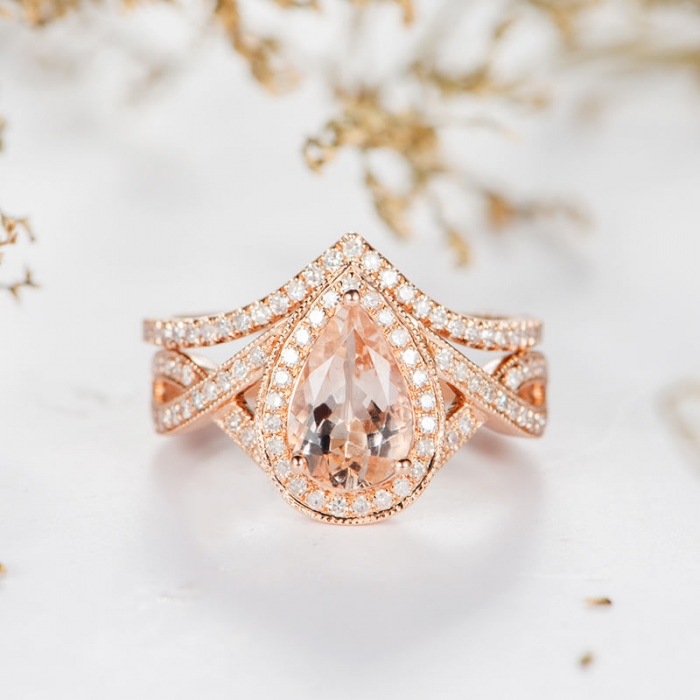 This awe-inspiring ring from Evorden features an exquisite piece of aquamarine, and a halo of diamonds.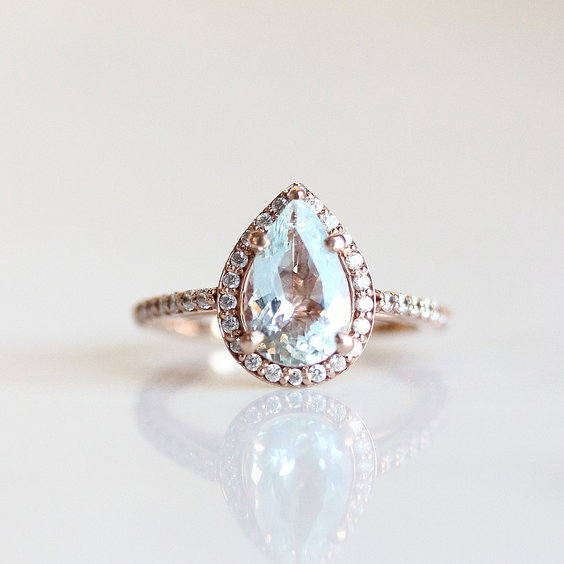 The simple, sleek design of this ring from artemer helps highlight the beauty of the 0.75 carat diamond.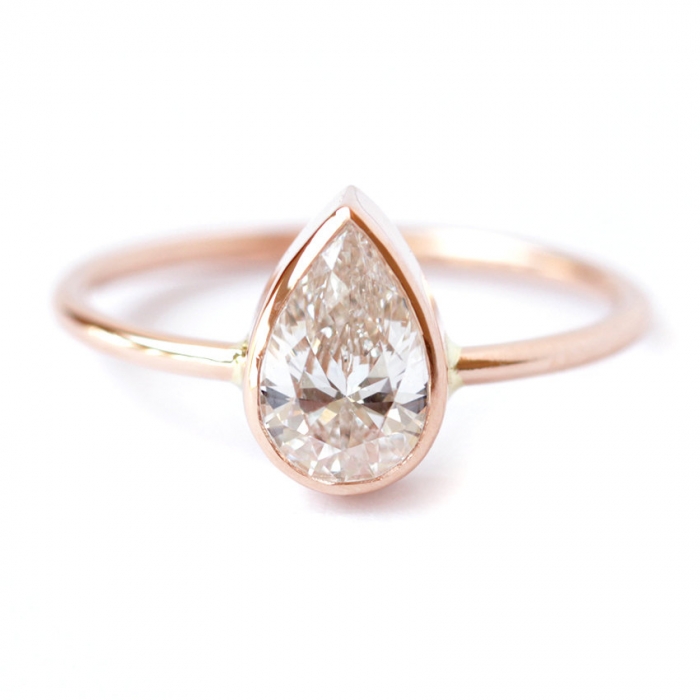 Moonstone emits beautiful rainbow flashes in the light, making this ring from onegarnetgirl a truly eye-catching piece.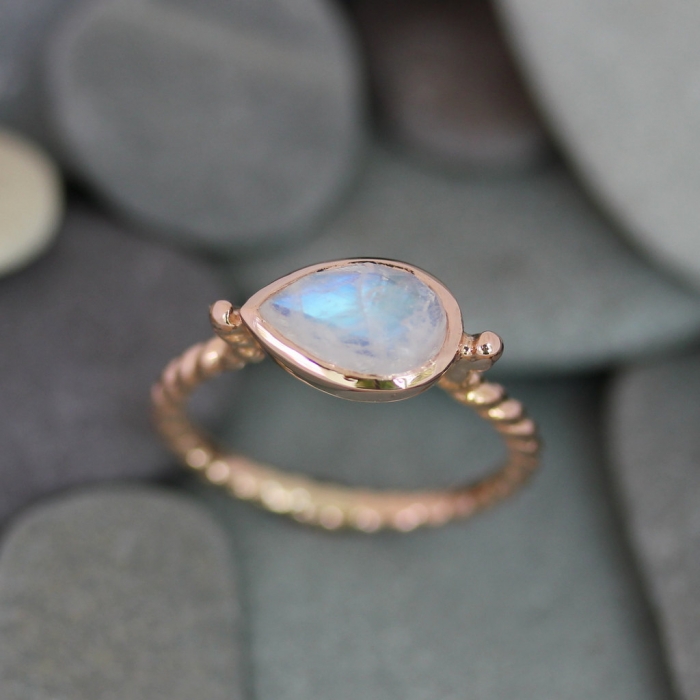 If you like the style featured above, you'll love this Oregon Sunstone ring from onegarnetgirl. We're obsessed with the peachy, glittery tones.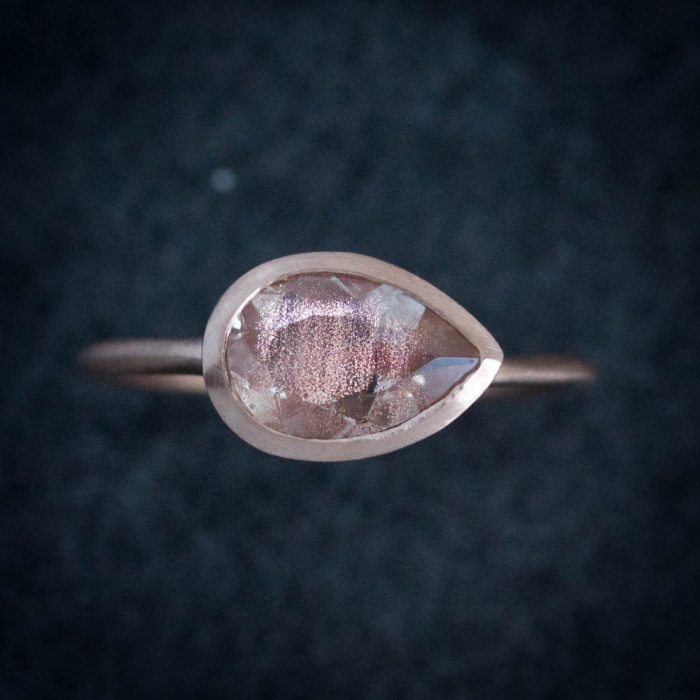 Your fiancé won't be able to stop staring at this incredibly beautiful Chatham alexandrite ring from Oore.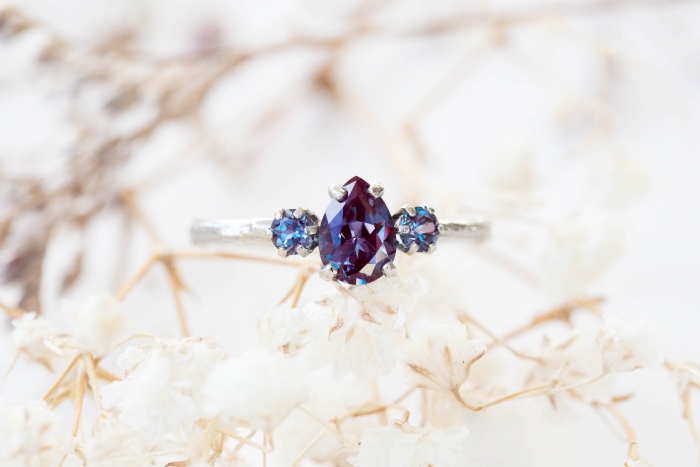 Dark, romantic and bold, this London blue topaz tri-stone ring from Oore begs to be shown off!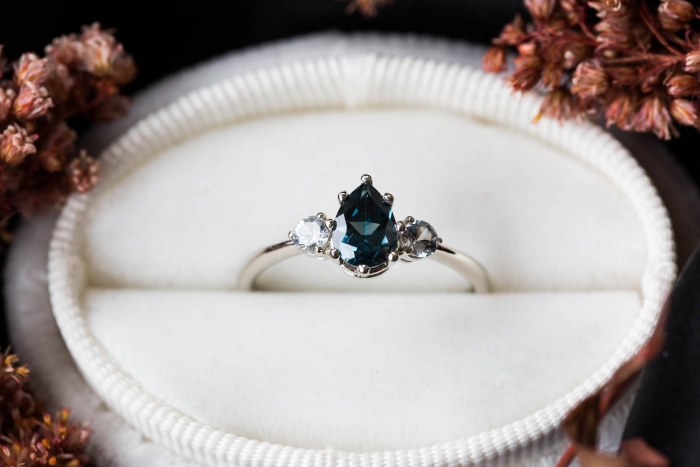 No one will ever guess this elegant ring from WestCoastAuctions is under $1000!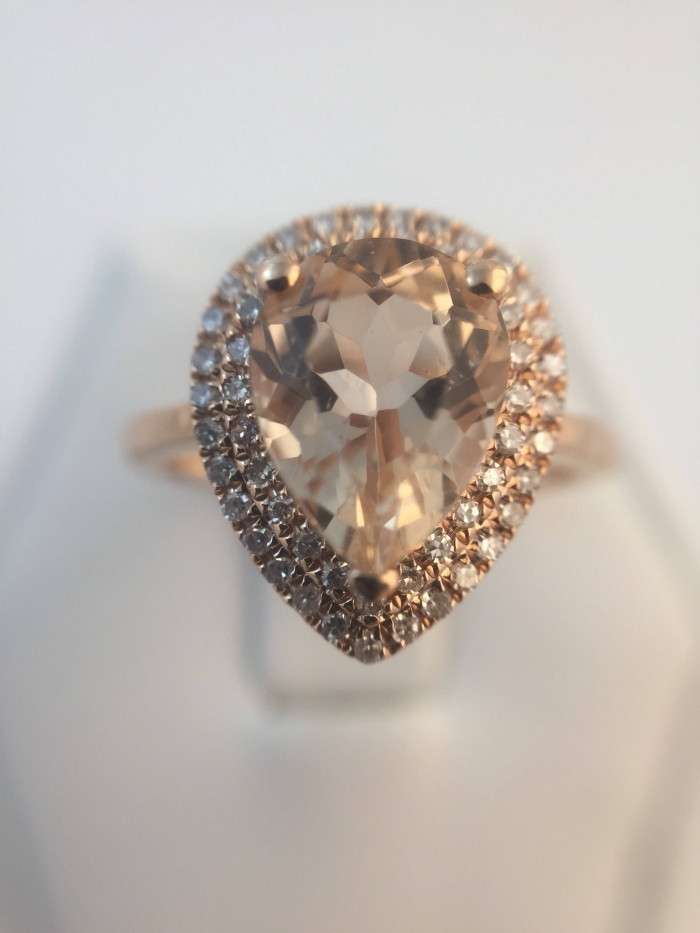 *This post contains Etsy affiliate links