Etsy offers incredible one of a kind dresses that you won't find in your local bridal boutique. Hesitant about ordering a wedding dress online? Don't fear! Countless brides have reviewed the dress makers we're featuring, and they can't say enough about them!
Isn't this dress from AngellureBridal gorgeous? Here's what one reviewer has to say about it: "This dress is just exquisite, a dream come true. Nothing in any bridal store near me came close to having my style of dress… The photos do not do the incredible detail justice. Every part of it is hand-crafted and you can tell.".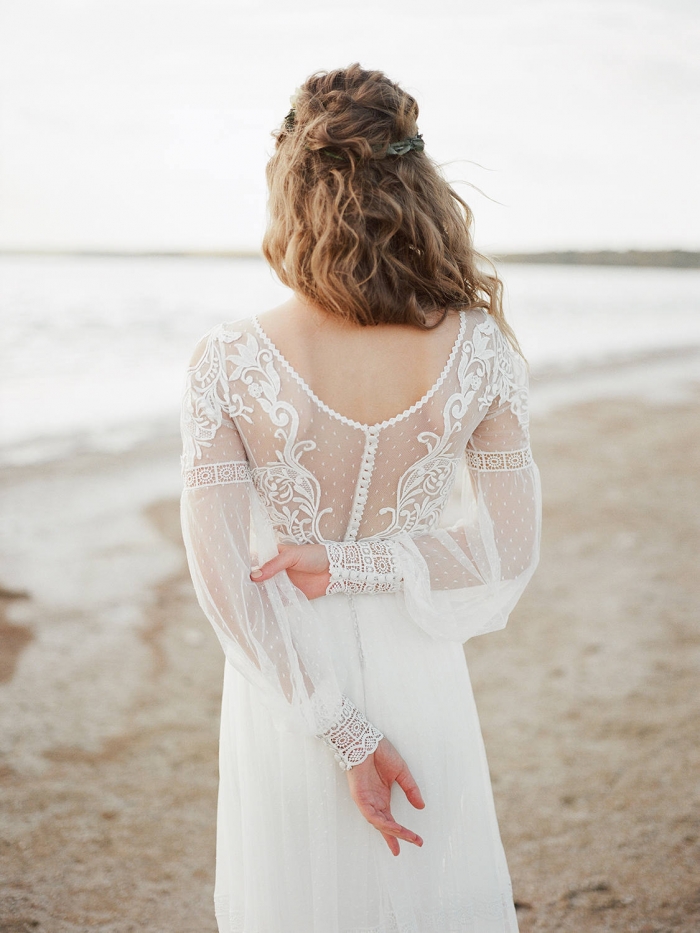 This tulle dress from DreamandDress is something out of a fairytale…The sleeves are embroidered with pretty little flowers and the tulle skirt is delicate and airy.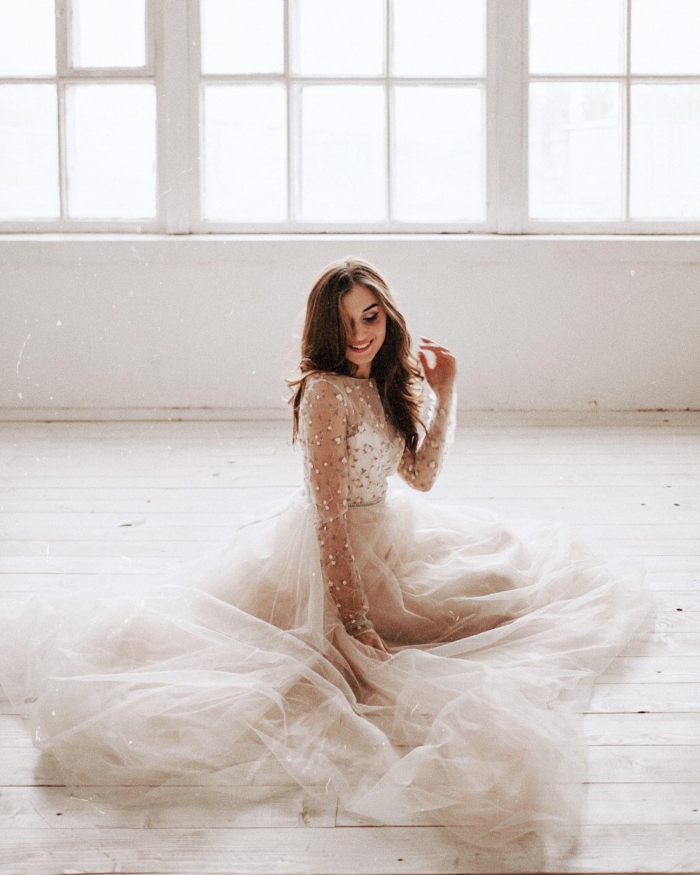 Light, comfortable and easy to move in are not words that can be used to describe most wedding dresses. This gown from Alexveilbridal is an exception. It is all of those things, as well as elegant and sophisticated. To complete the look, pair it with a simple backdrop necklace.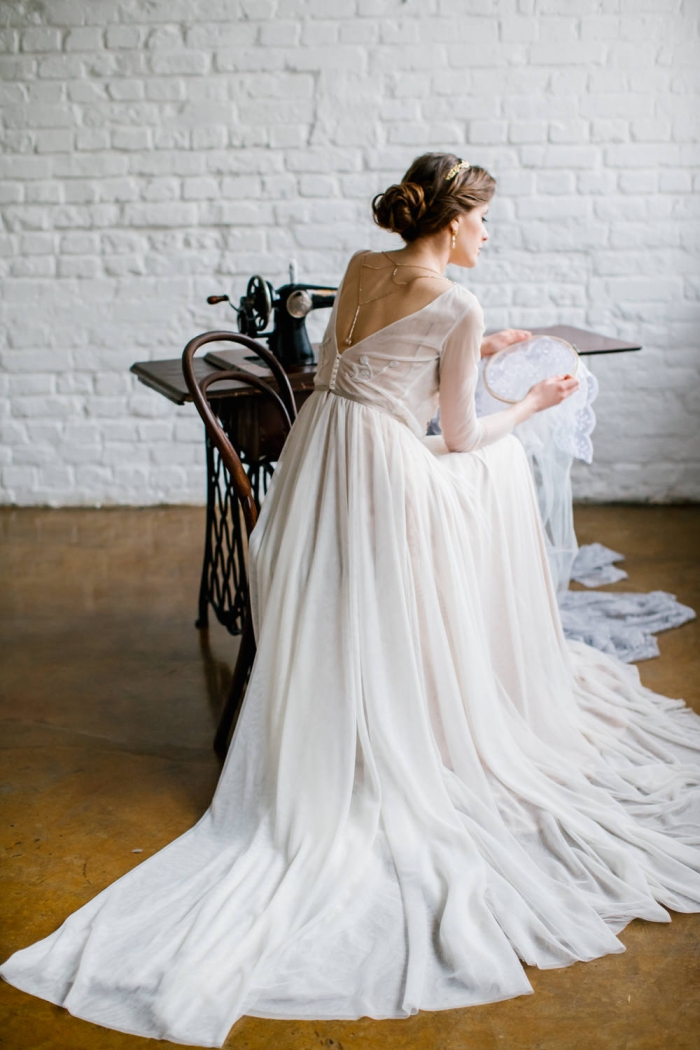 Pictures can't quite do this gown (from WearYourLoveXO) justice. The train is decorated with intricate embroidered feathers, making it a boho bride's dream dress!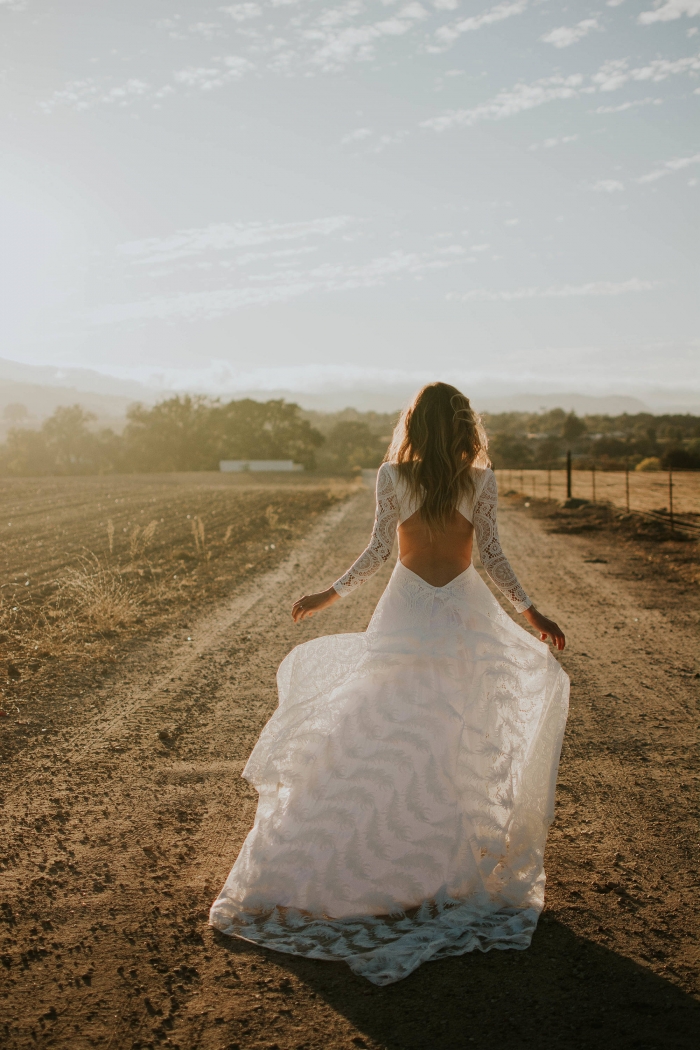 This dress from ApilatWedding is sleek, modern and flattering. You are going to love wearing it!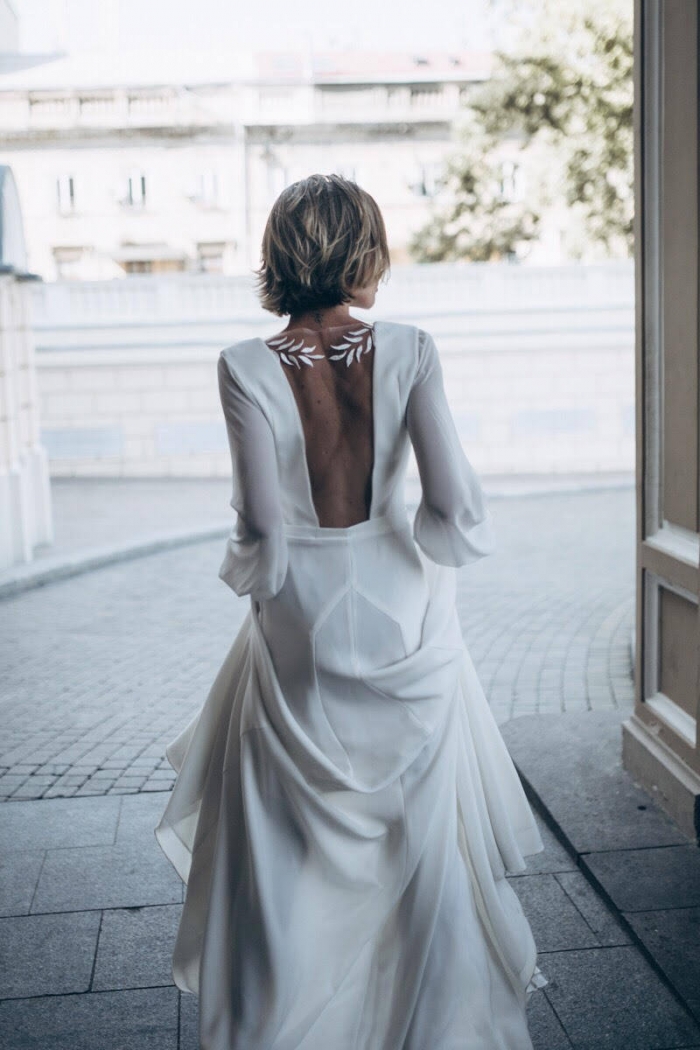 You deserve nothing but the best on your wedding day. This "Dalia" wedding dress from BoudoirWedding will make you look and feel positively radiant.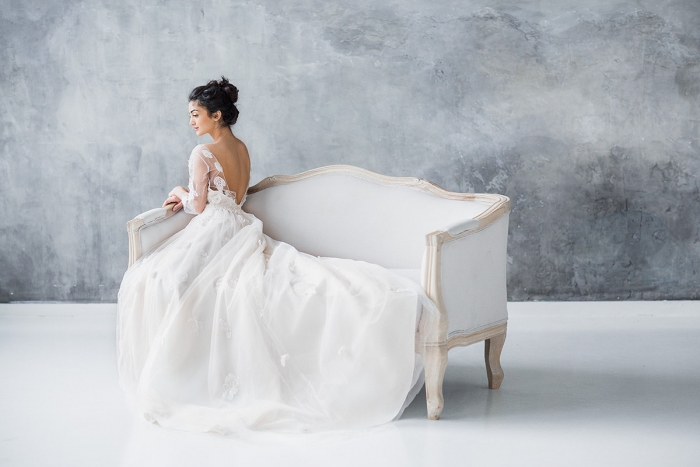 Having a beach wedding? A windy day won't be a problem if you have this dress from AngellureBridal… The train look stunning when the wind catches it!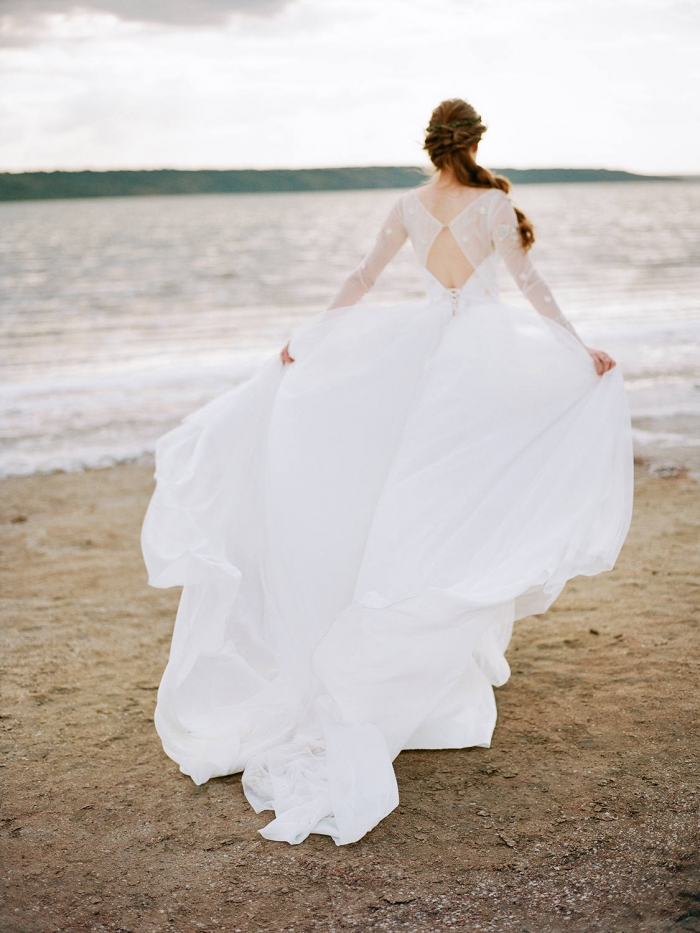 Inspired by the styles of the 1930s, this dress from CathyTelle has a vintage vibe that we find irresistible.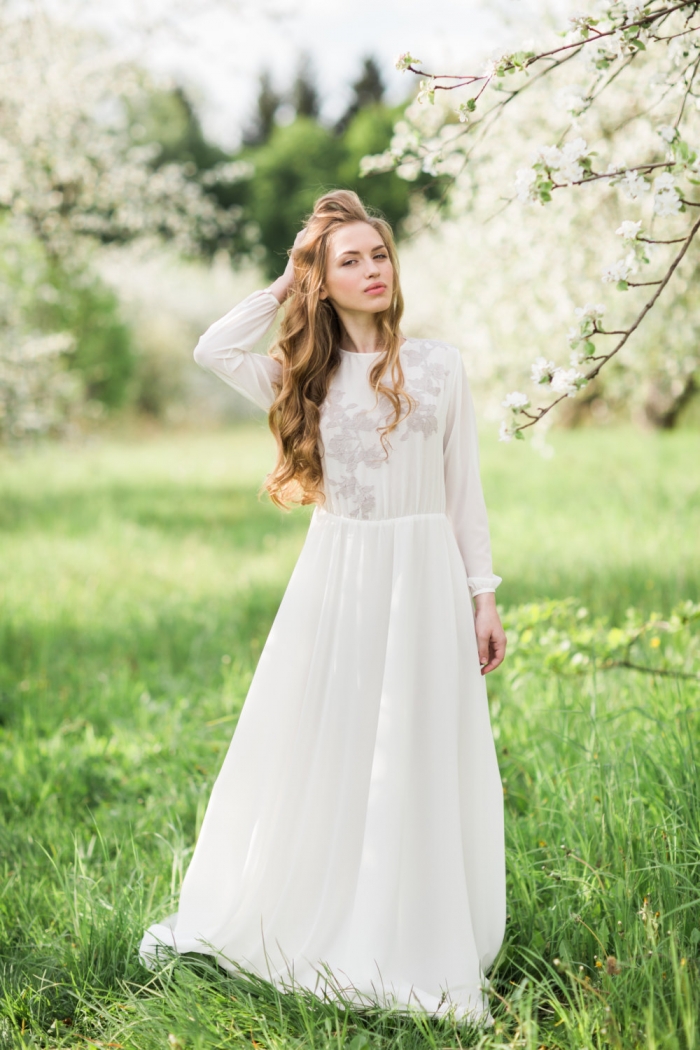 The flared sleeves, long train and lace detailing on this dress from WearYourLoveXO make it ideal for the boho bride.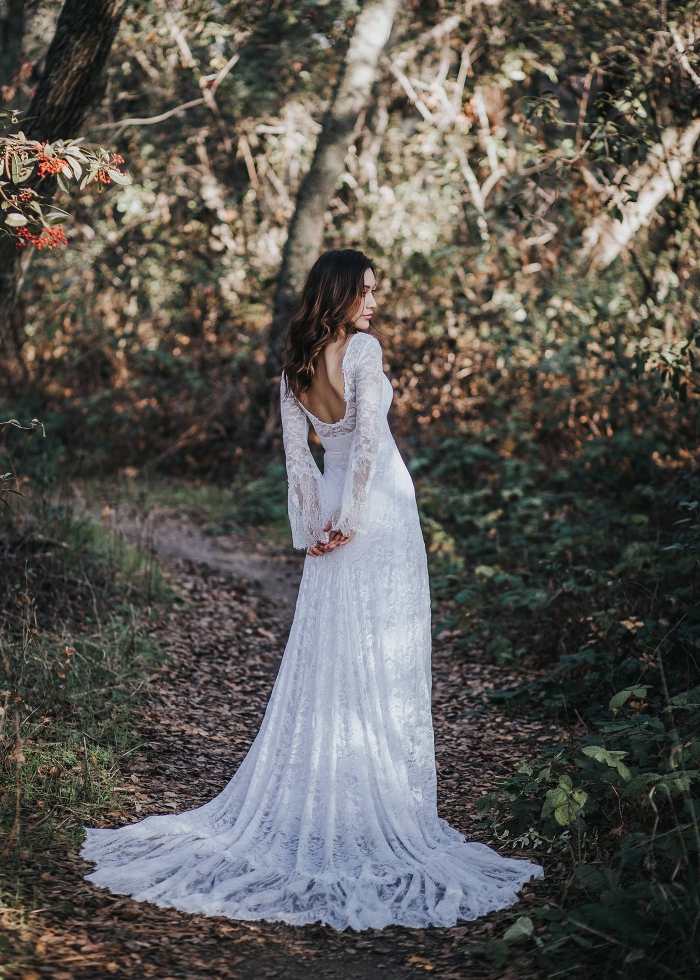 This beautiful dress from AngellureBridal is accented with ivory lace flowers and leaves. You'll feel like a goddess while wearing it!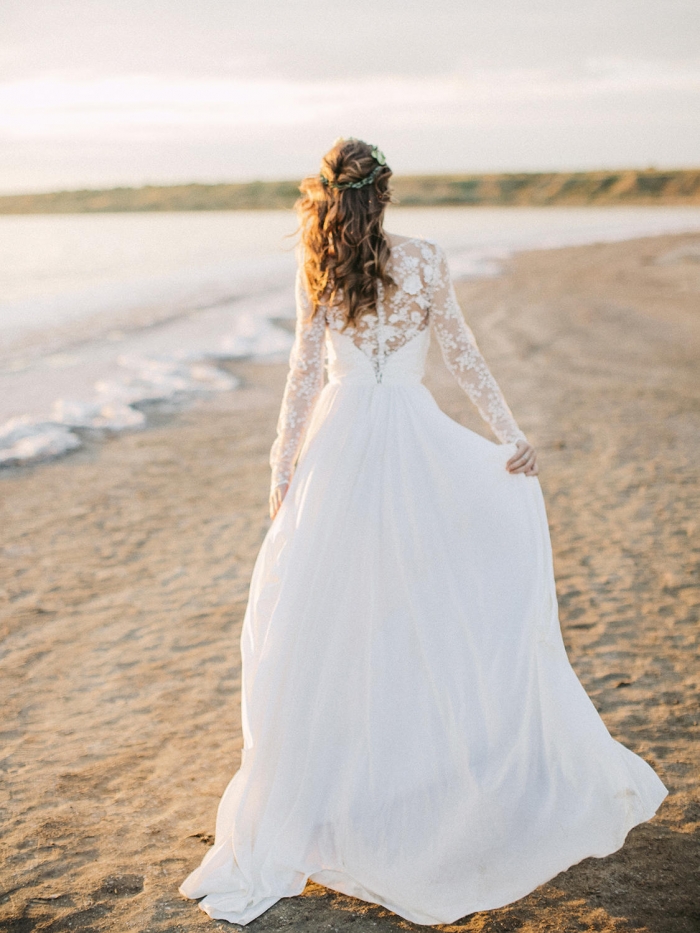 *This post contains Etsy affiliate links