Morgan and Dereck had a heartfelt ceremony at Sunken Gardens in St. Petersburg, Florida, followed by a gorgeous outdoor reception at the venue with 60 of their nearest and dearest.
Here's what photographer, Emily Ganey from The Ganeys, had to say about the wedding:
The couple loved Sunken Gardens for the tropical feel it provided – the palm trees, the large leaves, and the oasis type feel. It is such a gem in St. Pete!
Their ceremony was held on the wedding lawn. They had an intimate wedding, with only 60 guests. Dereck wrote the entire wedding ceremony, and it was so touching. The words that were shared were powerful and filled with respect. All of their guests clapped as Morgan and Dereck were proclaimed husband and wife!
The wedding reception was held outside under string lights (be still my heart!). It looked like a dream! Guests found their seats thanks to an acrylic seating chart. The tables were set with beautiful centerpieces that looked so natural.
The Ganeys did a incredible job capturing this intimate wedding. Take a look for yourself!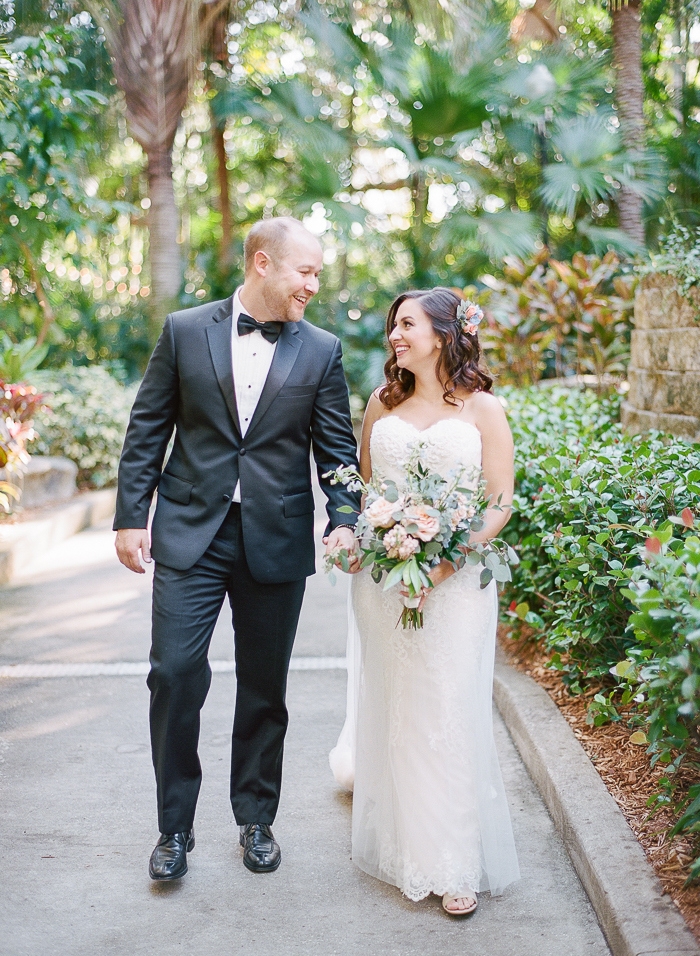 Morgan 31 &  Dereck, 34
Location: St. Petersburg, FL
Wedding Date: December 1, 2017
Number of Guests: 60
Wedding Cost: ~$20,000
Wedding Ceremony Location: Sunken Gardens, St. Petersburg, FL
Wedding Reception Location: Sunken Gardens, St. Petersburg, FL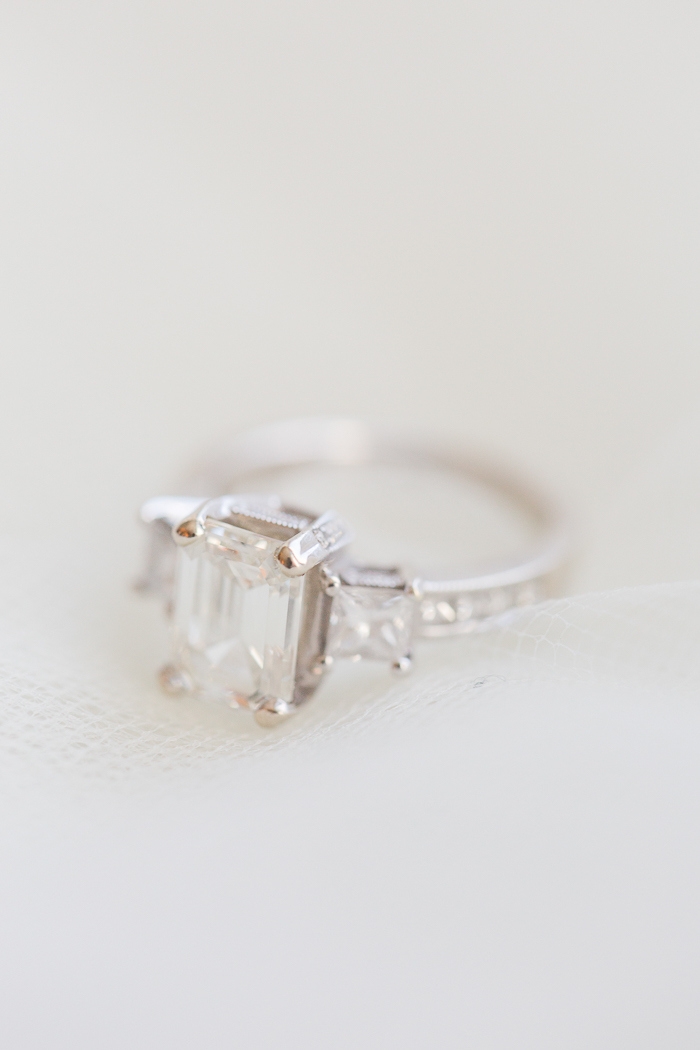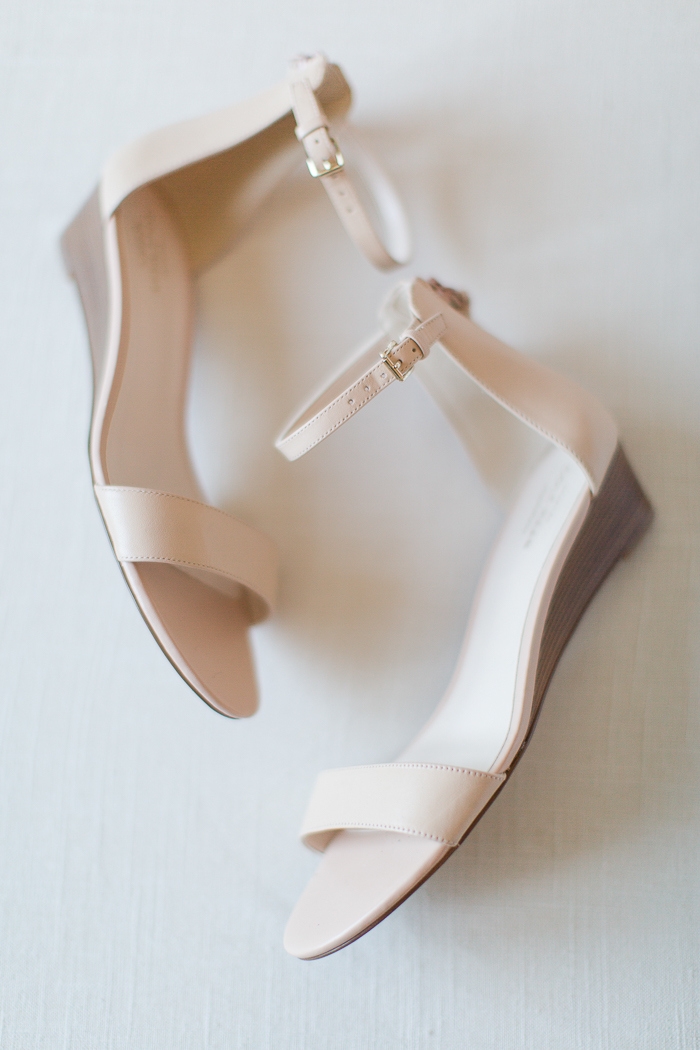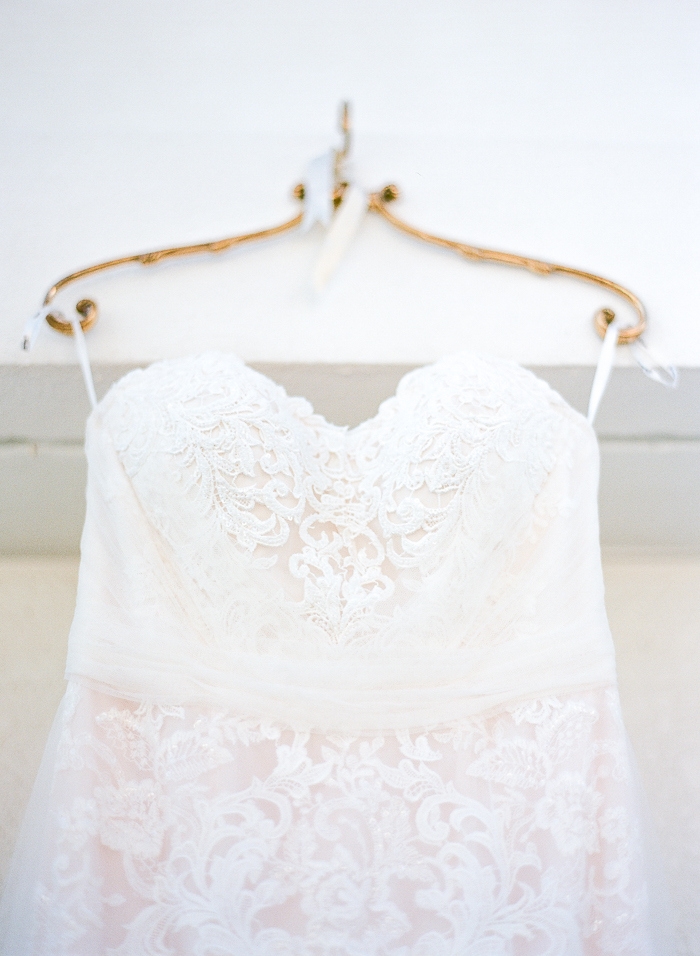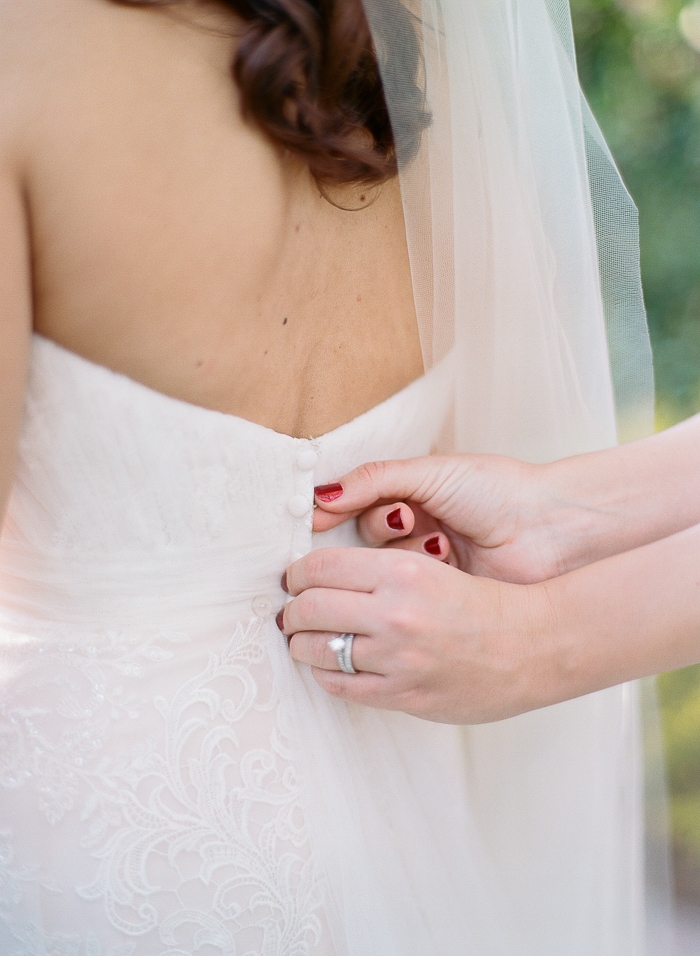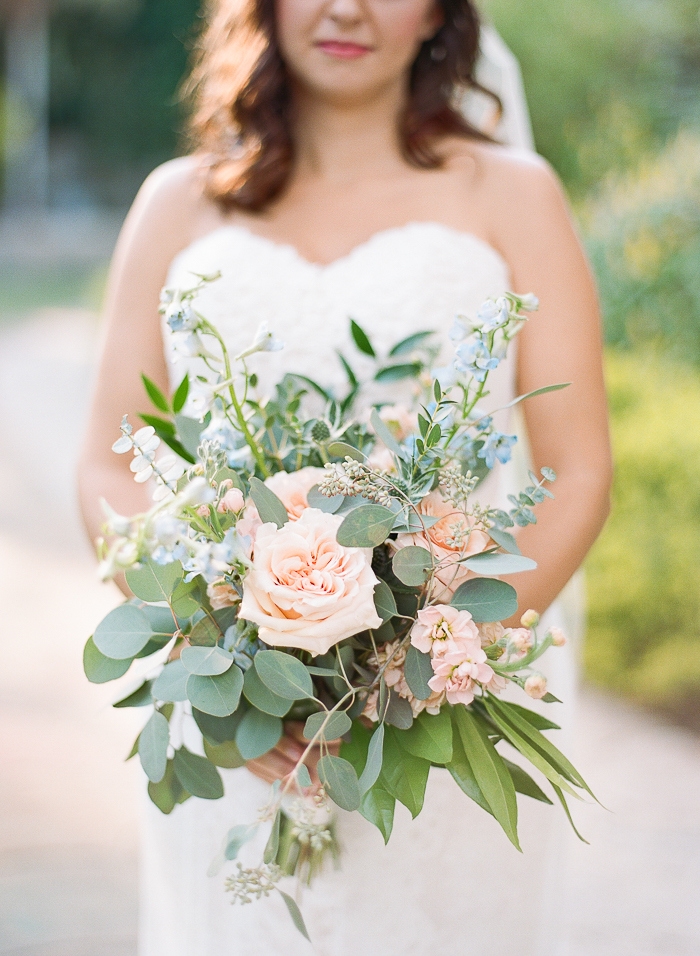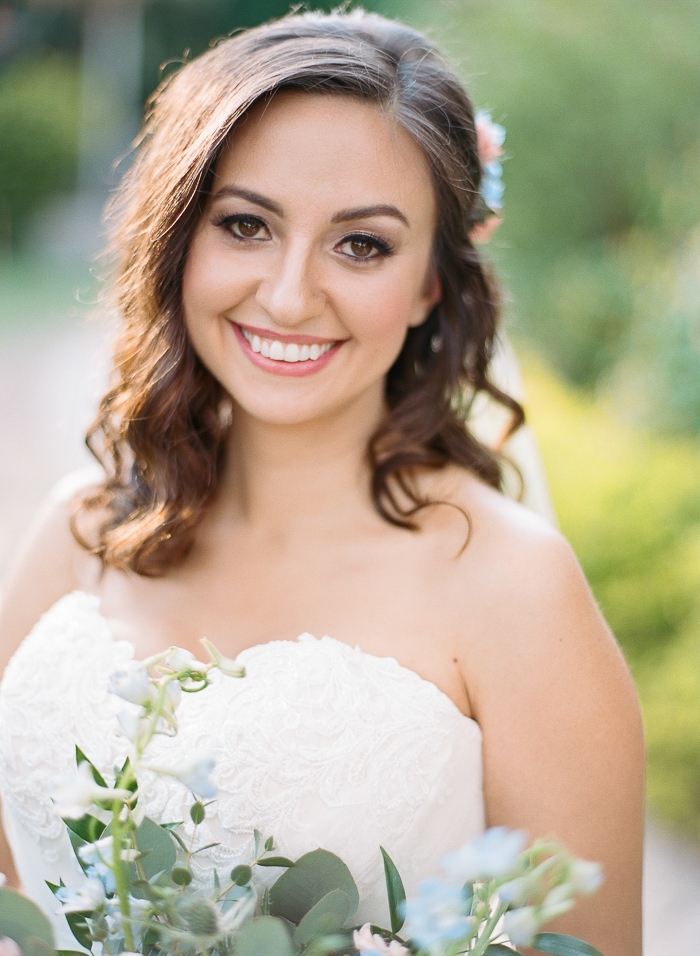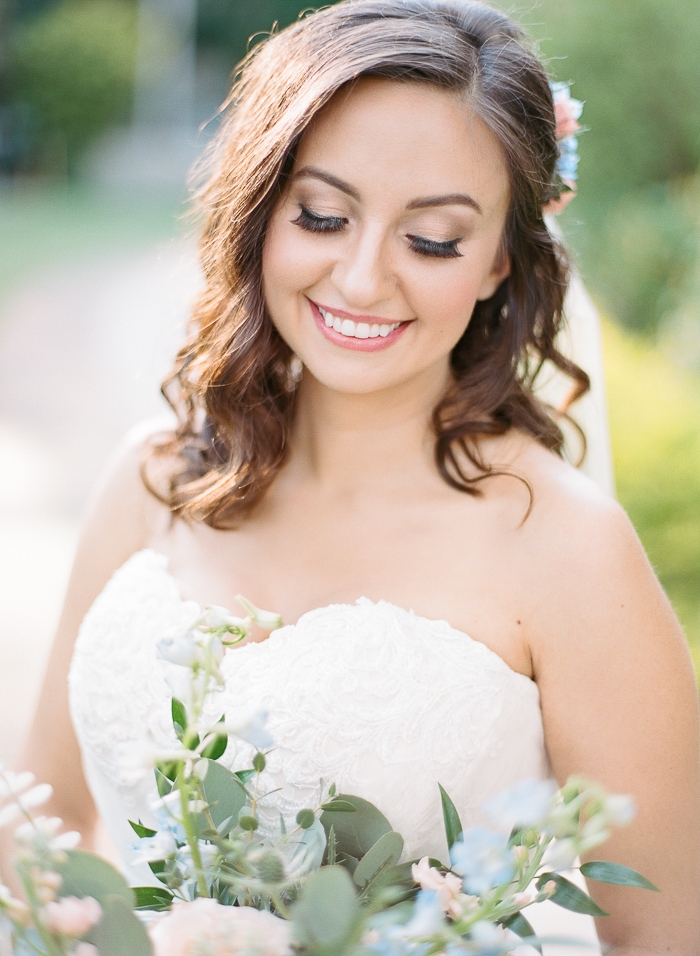 Why did you have an intimate wedding?
We felt that sharing the occasion with only our closest friends and family would make the experience even more genuine, intimate, and special.  We wanted to eliminate the small talk with distant relatives or acquaintances we hadn't seen in 3 years, and instead enjoy our love with those people with whom we've shared the best connections and memories throughout our lives.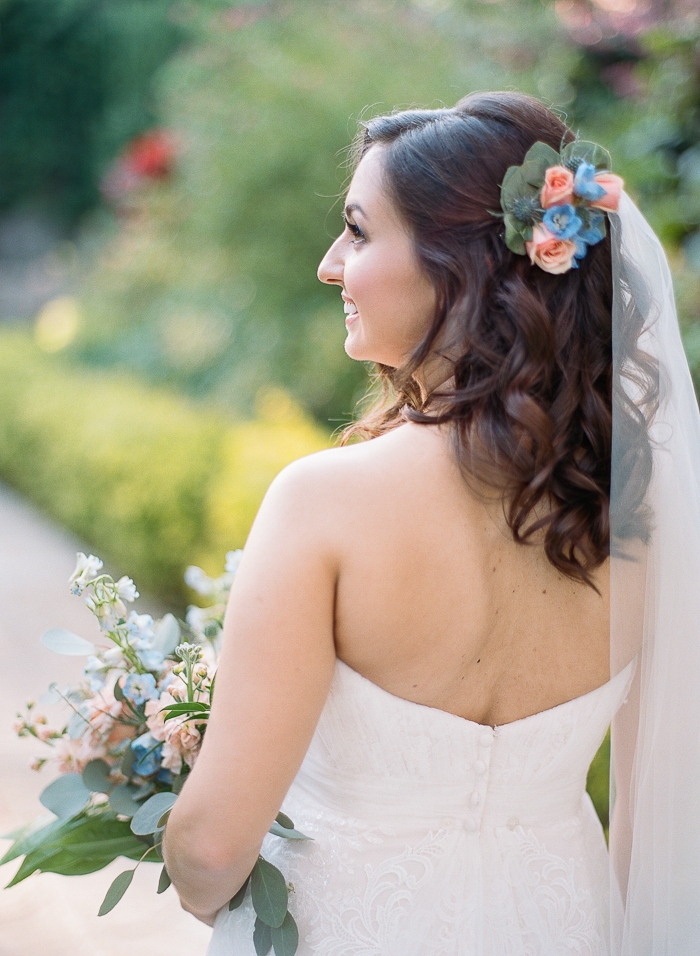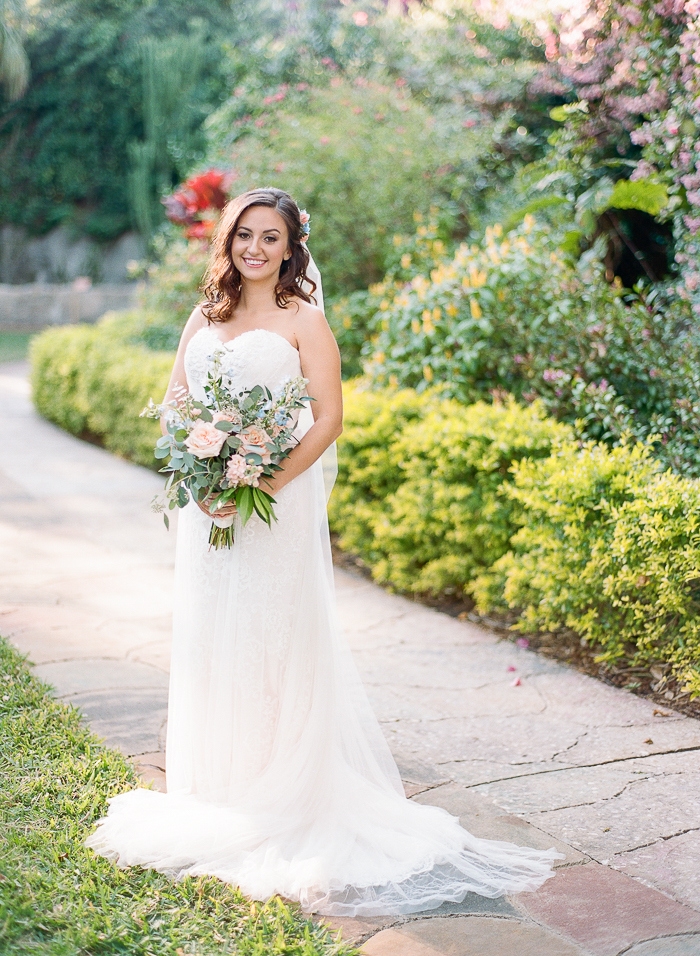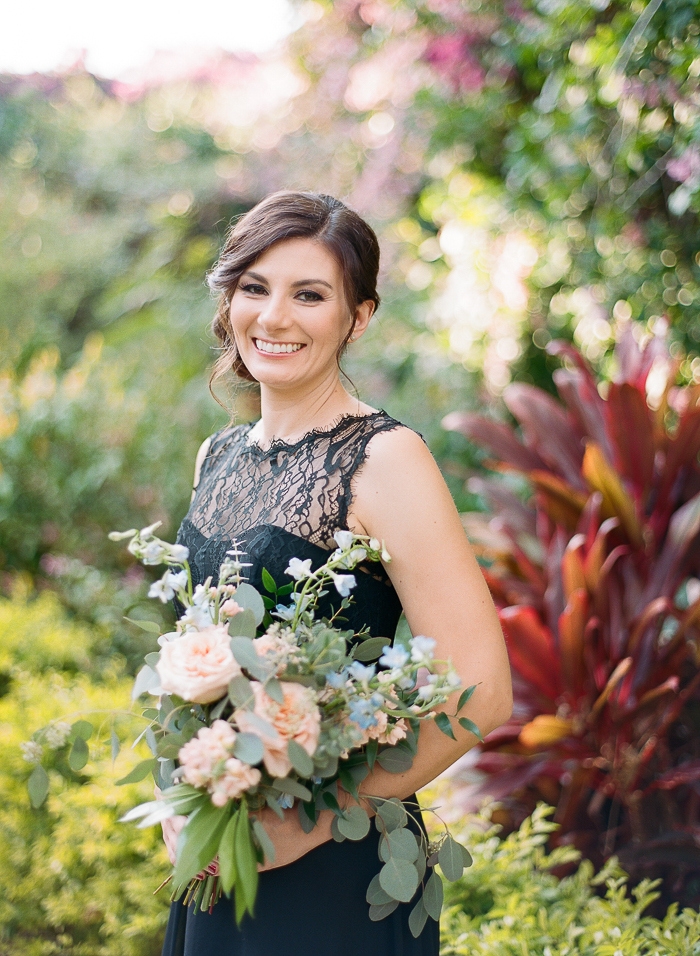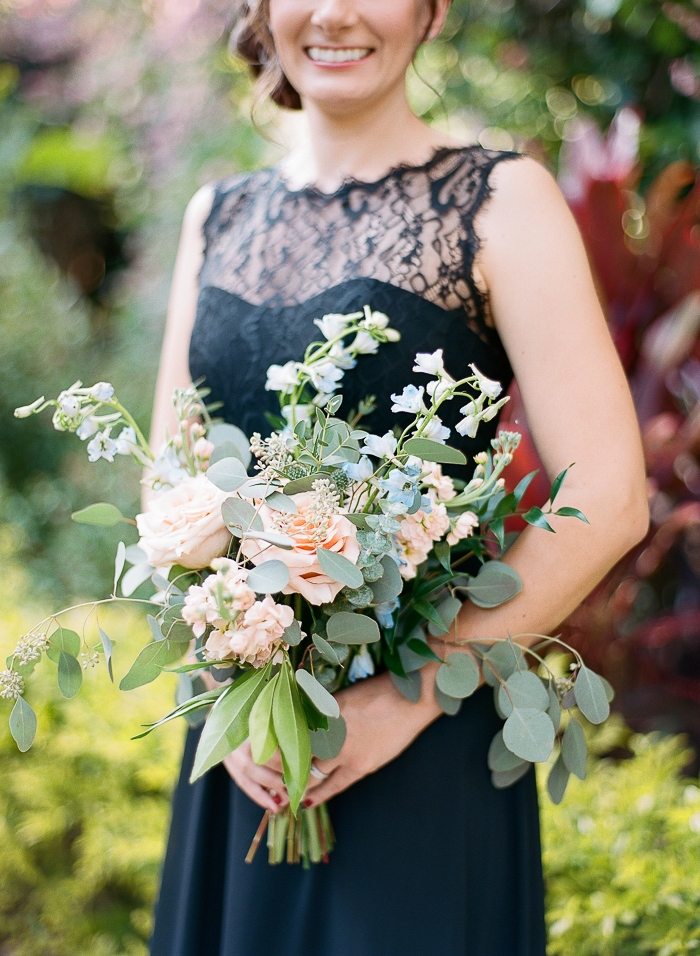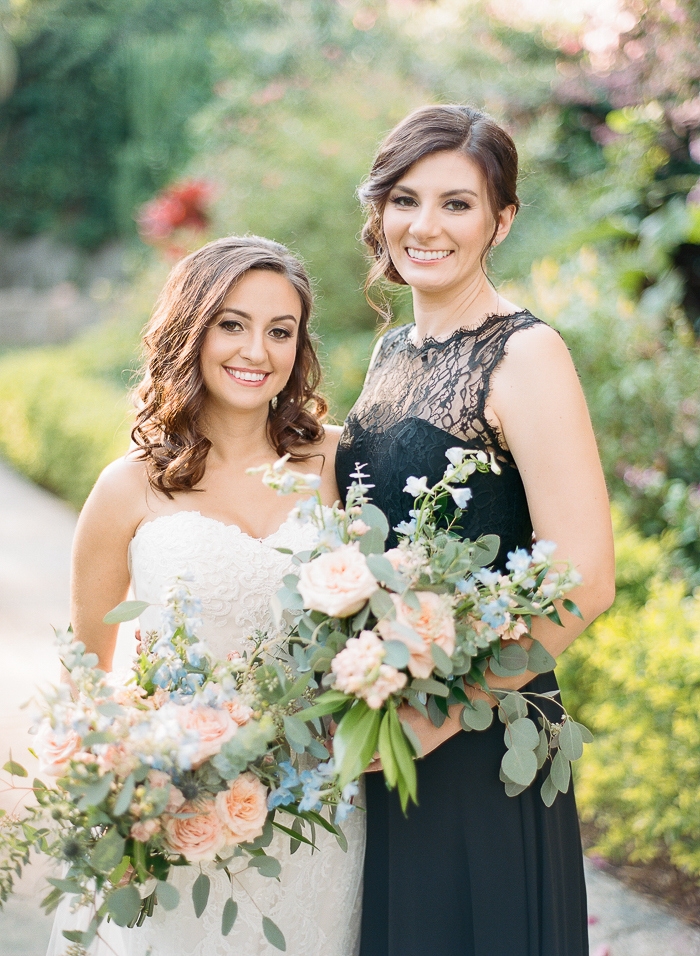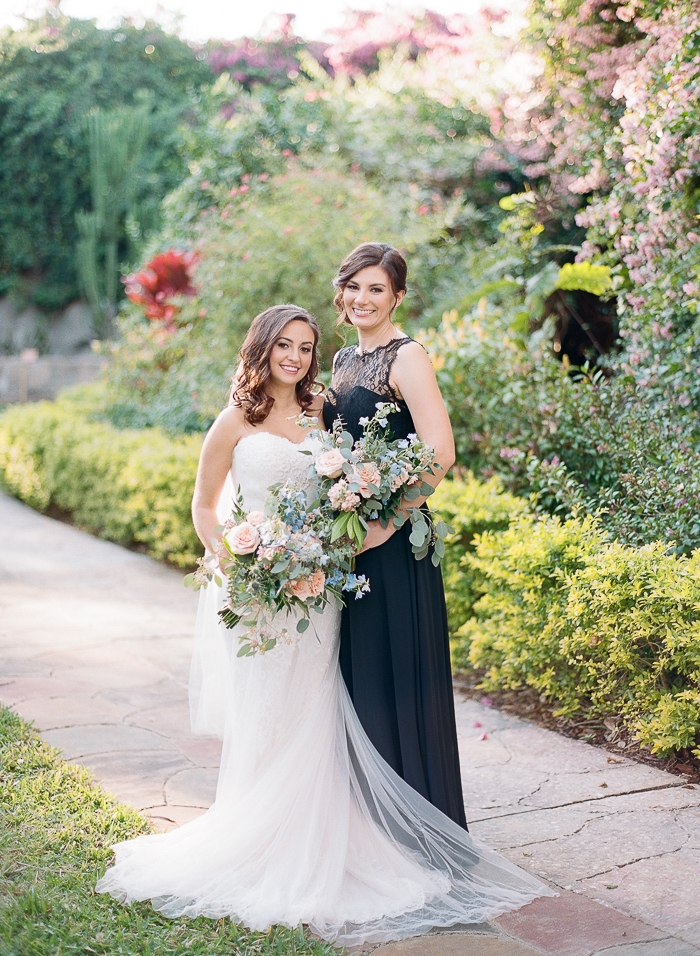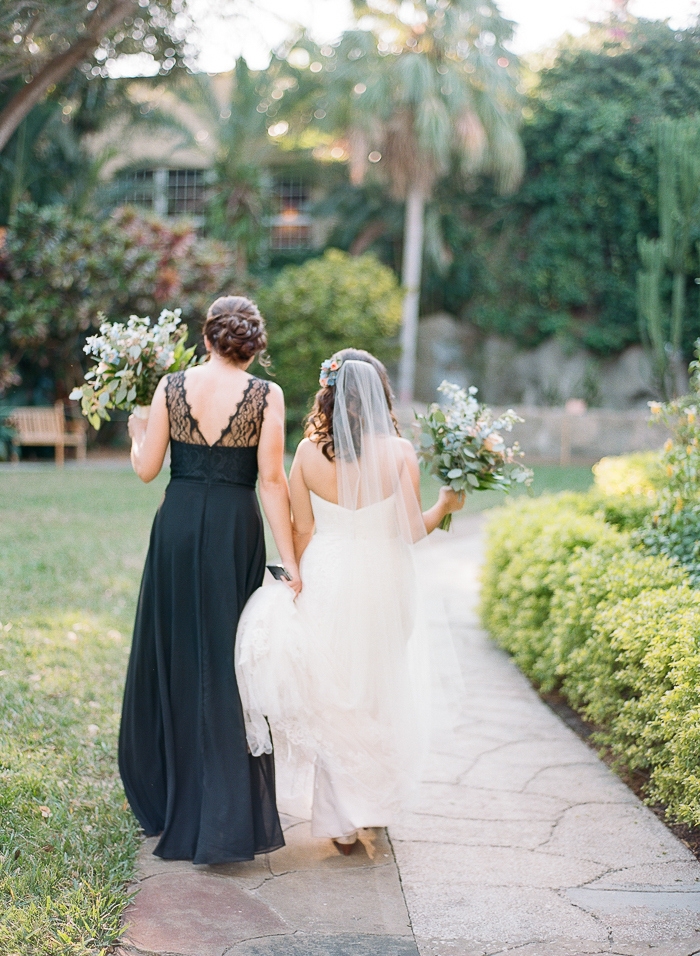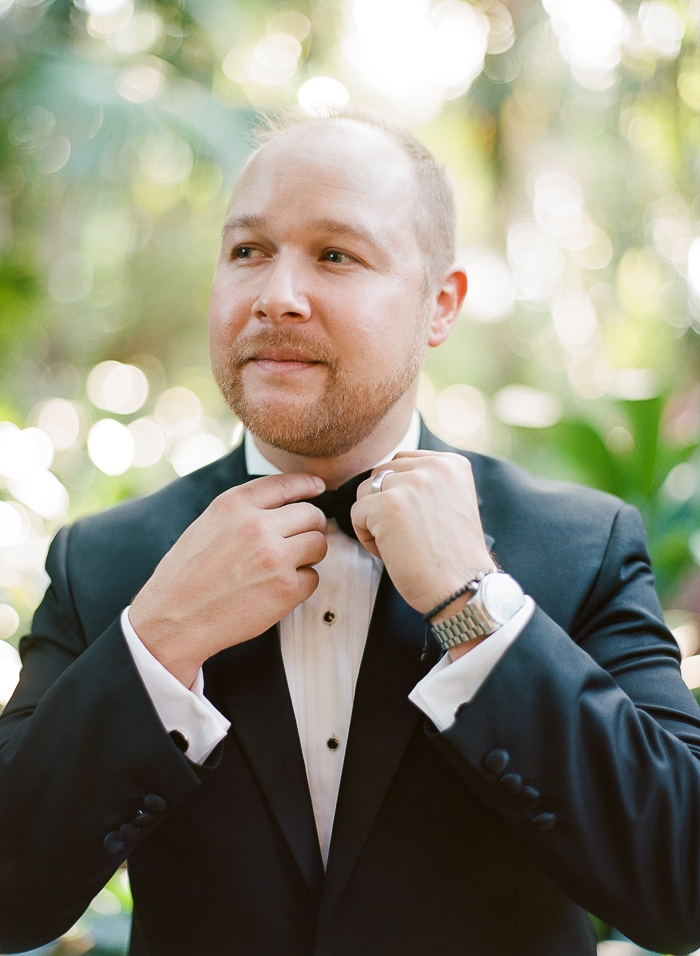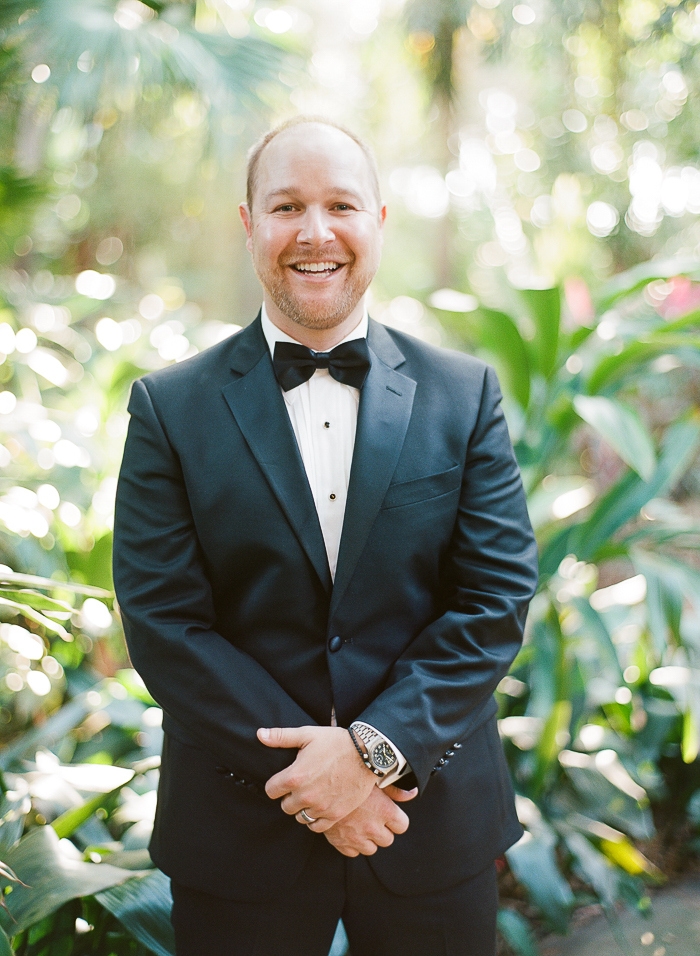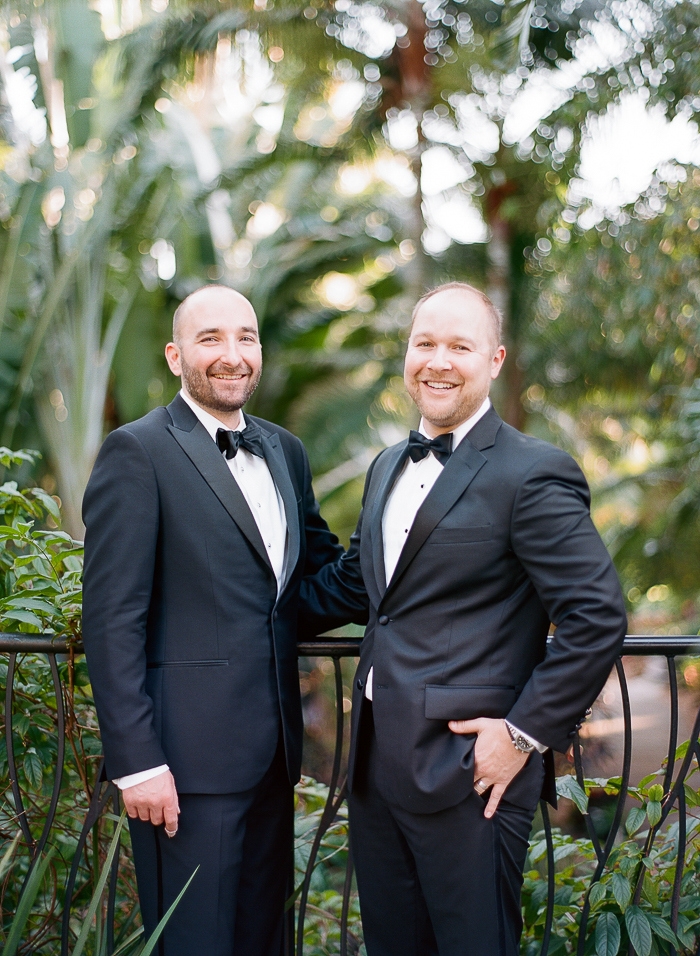 What are some the challenges that you faced planning an intimate wedding?
We had to stand our ground with a few relatives and friends along the way.  For example, my grandparents were upset to learn that aunts and uncles hadn't been invited.  Instead of caving in order to please them, I had the difficult conversation that while we love aunts and uncles, it was important to us to keep the wedding intimate and affordable.  Also, narrowing down a bridal party was challenging.  In the end we went with just one Best Man and one Matron of Honor. (I think some friends were relieved – bridesmaid dresses, tuxes, timelines, etc. can be intense and expensive! And those friends attended as guests anyway.)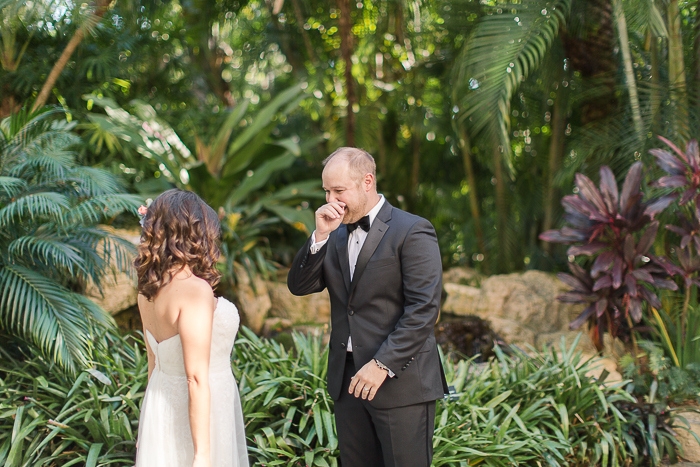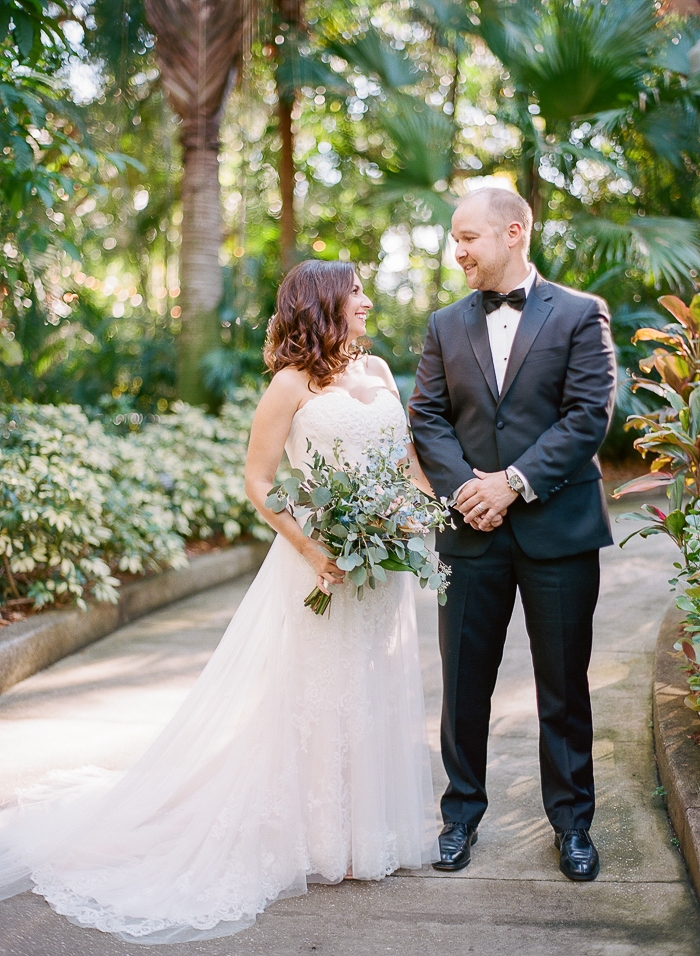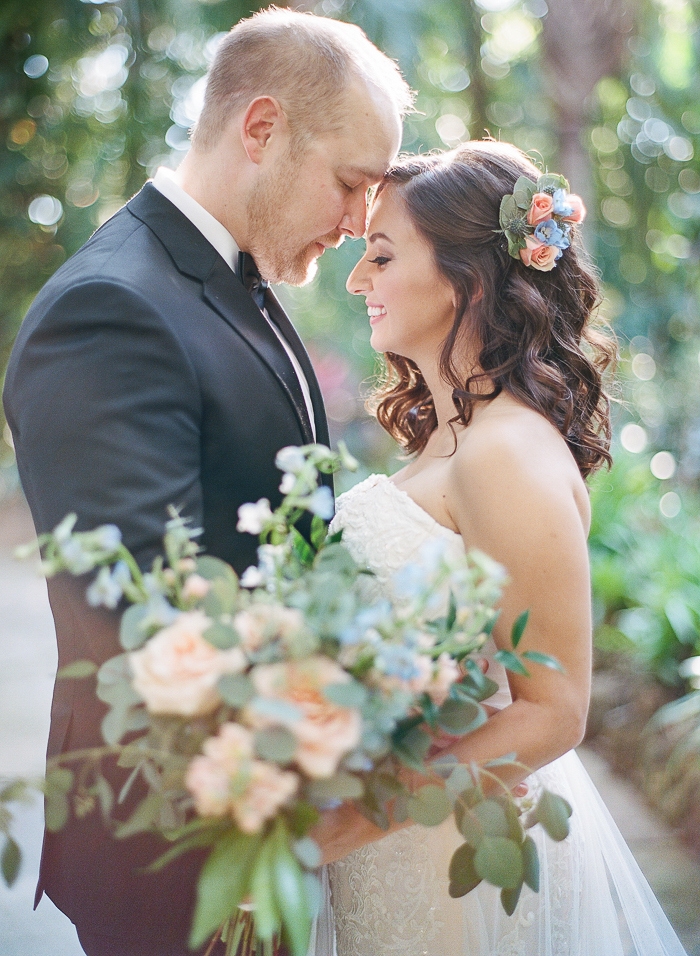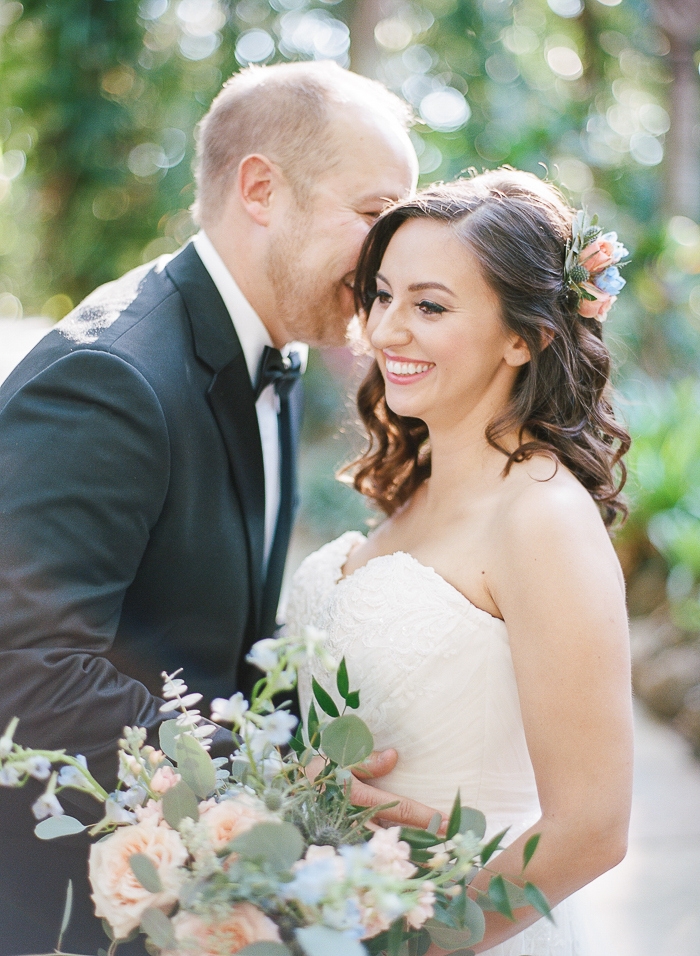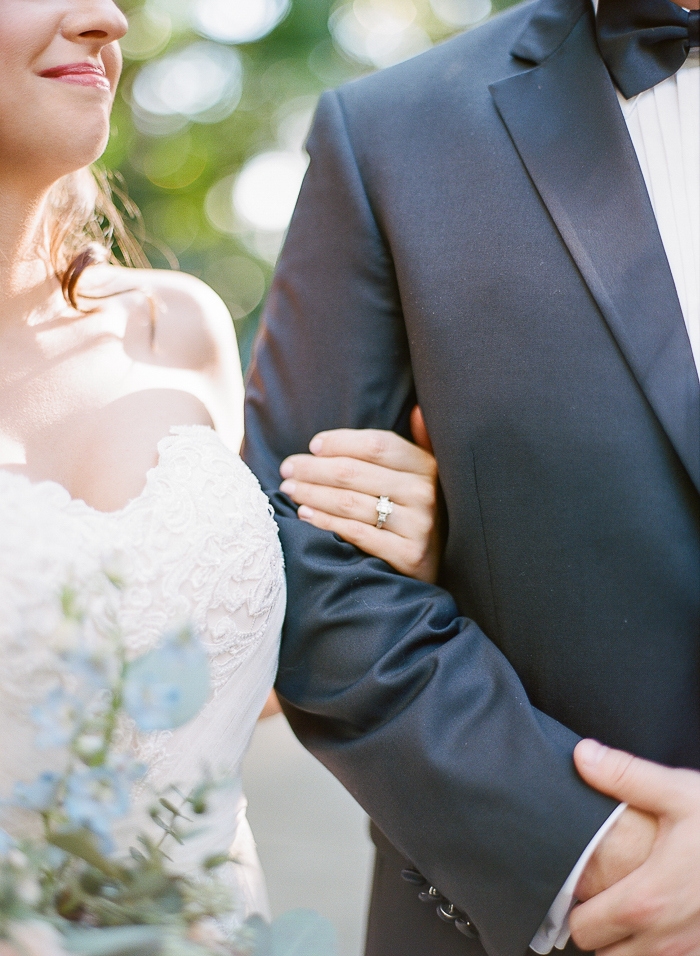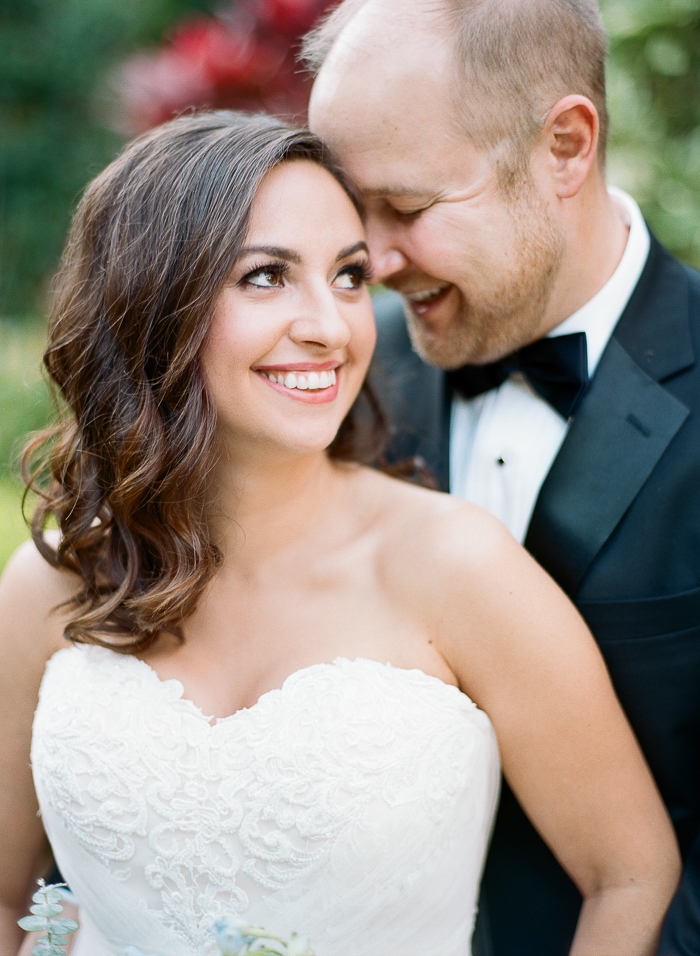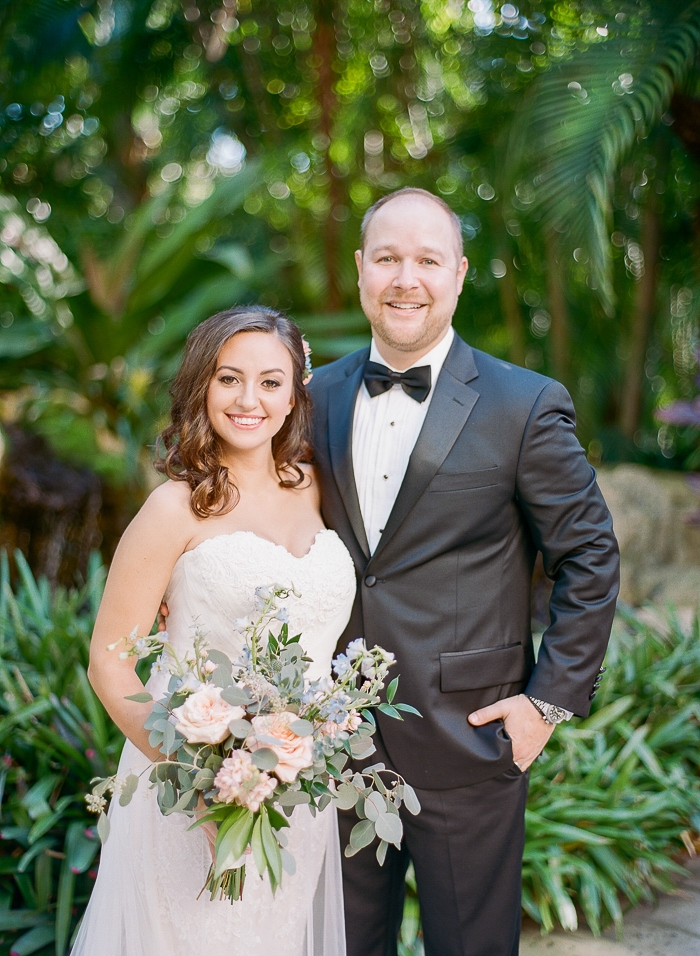 Was it difficult to pare down the guest list?
No.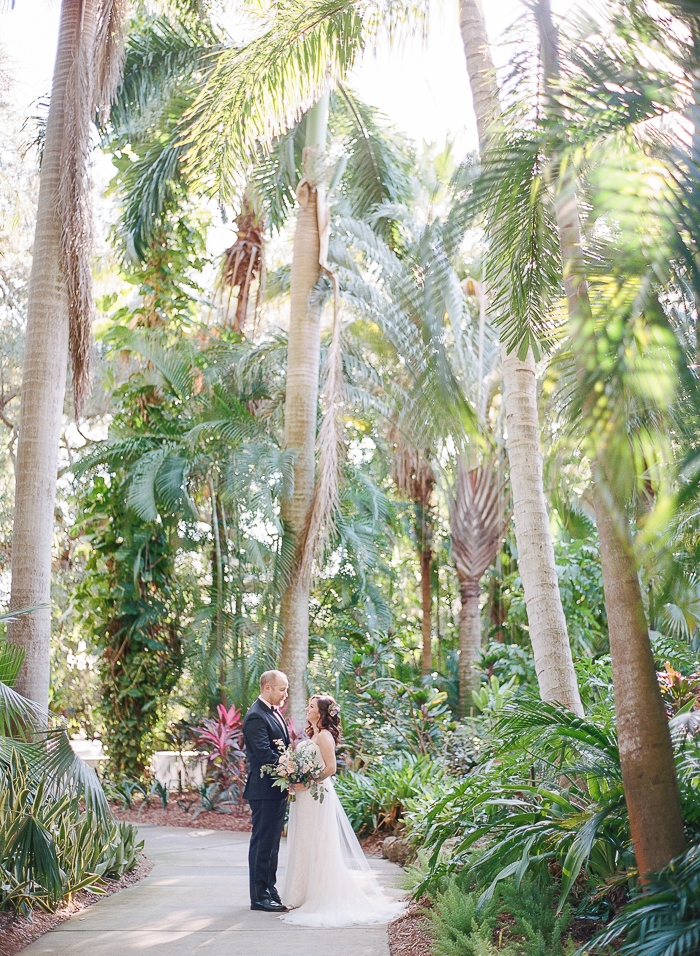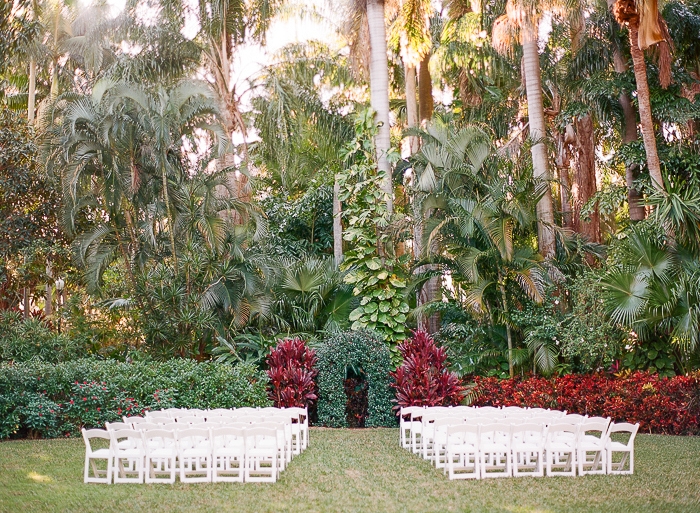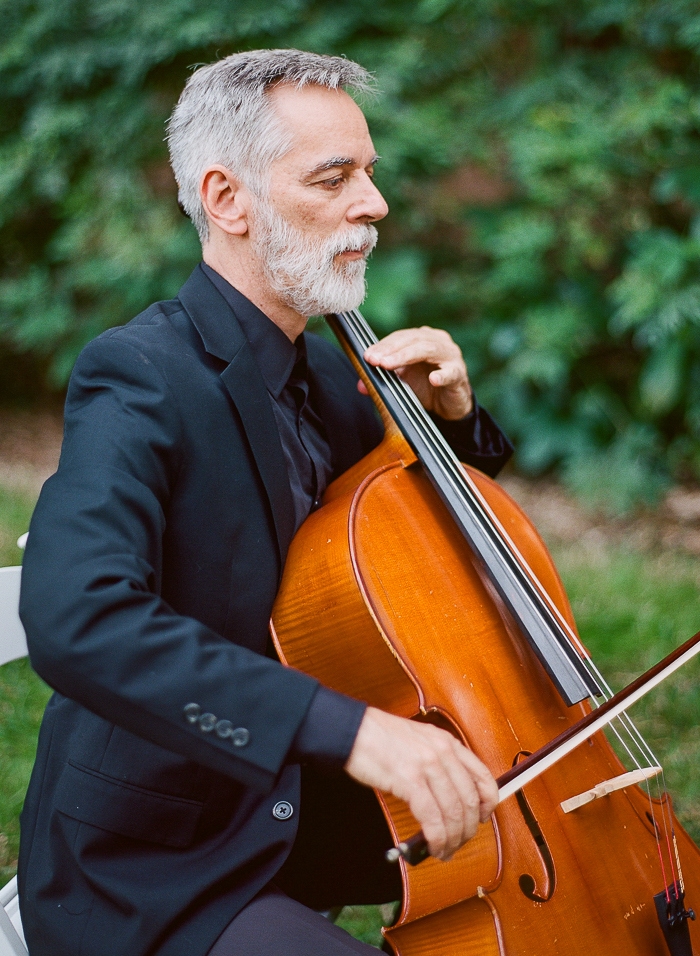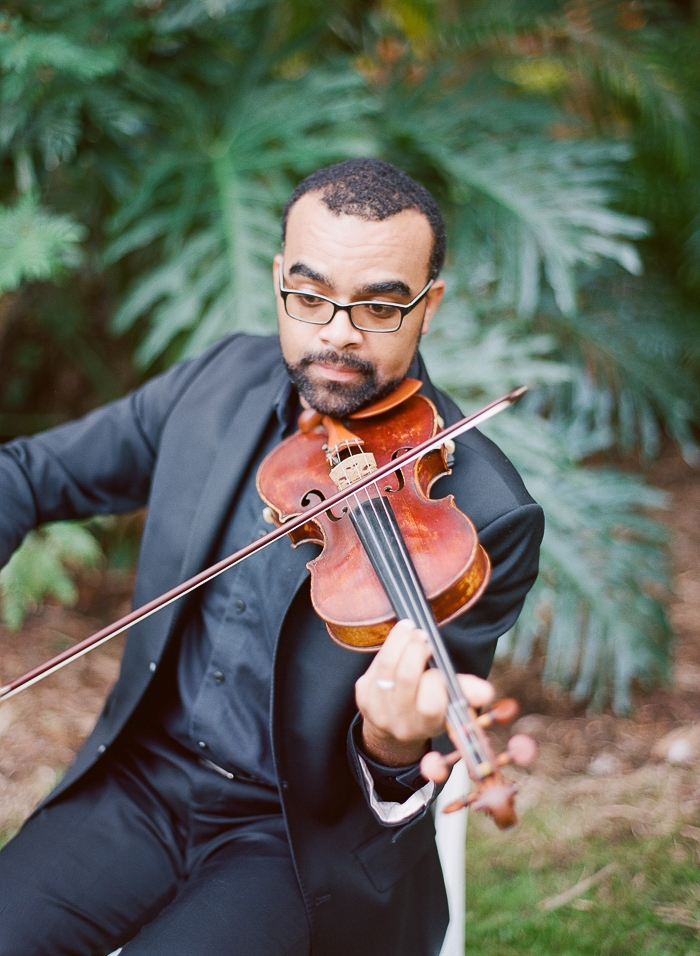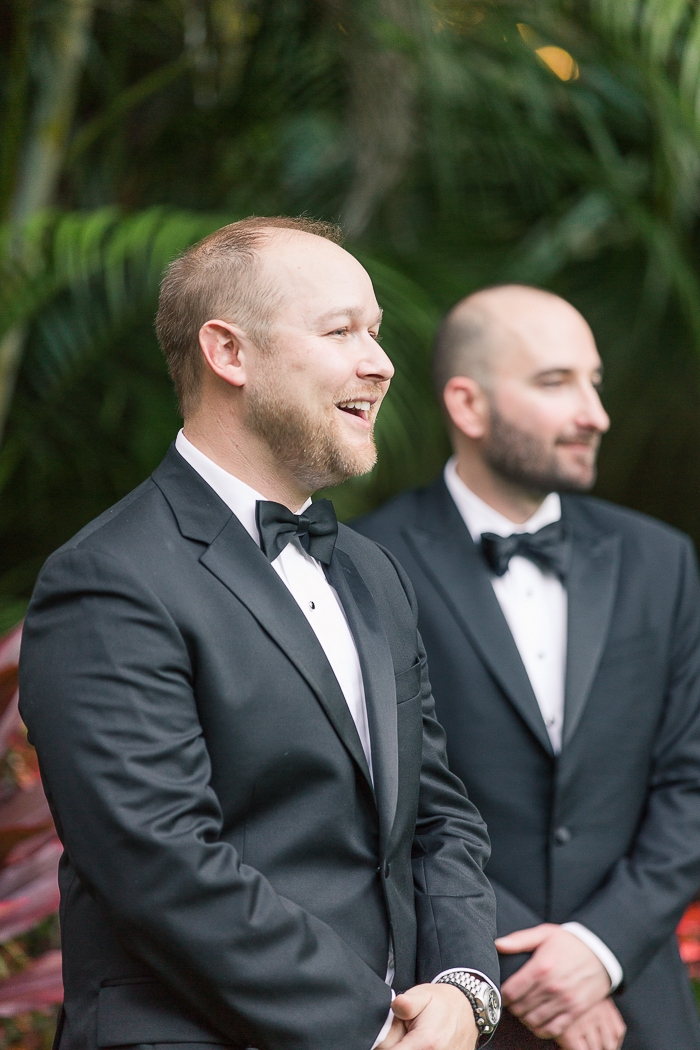 Did you have any 'issues' with the small guest list from friends and family? If so, how did you address them? 
See above.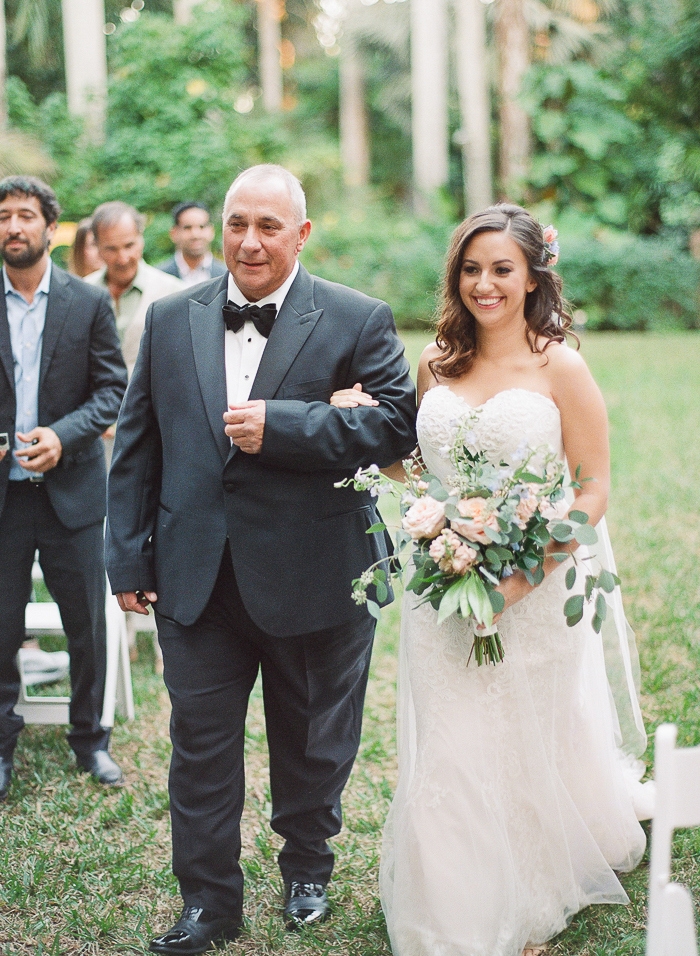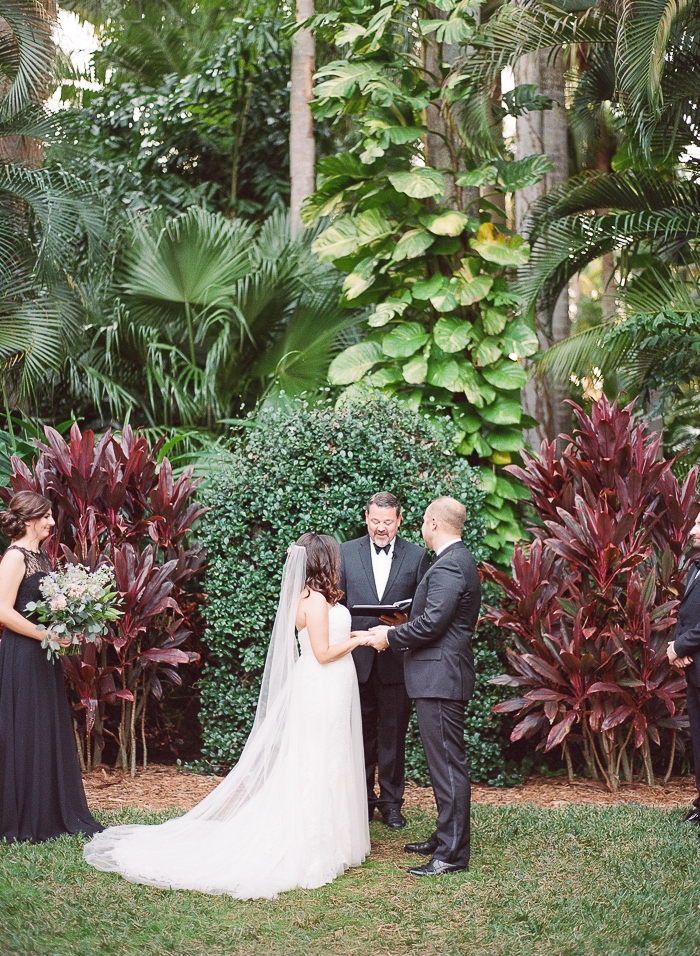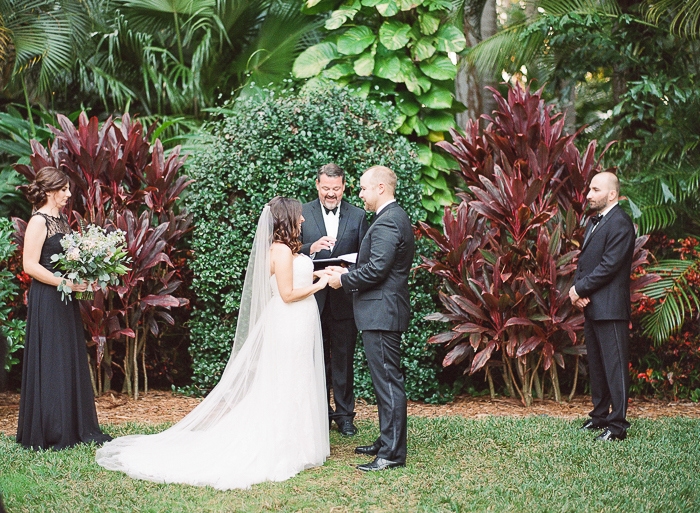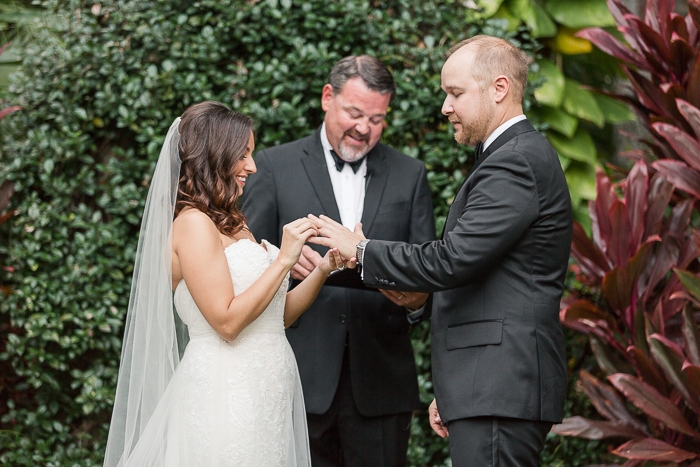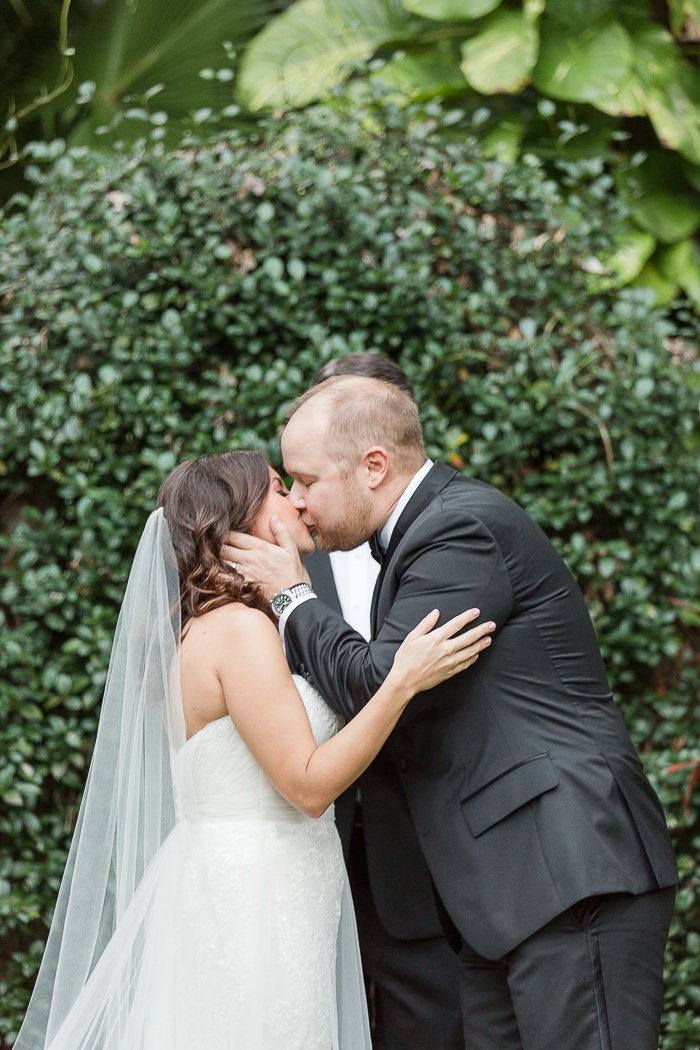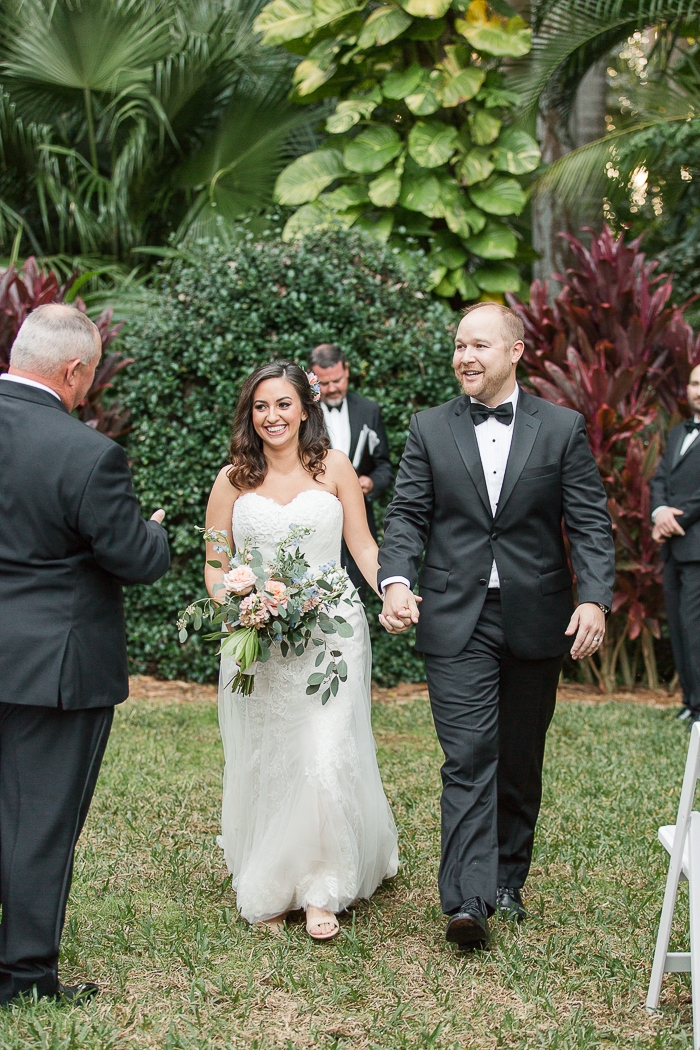 What were the highlights of the ceremony?
We announced that we are expecting our first child next summer!  I was about 12 weeks pregnant at the time, and only a handful of guests knew about that before the wedding.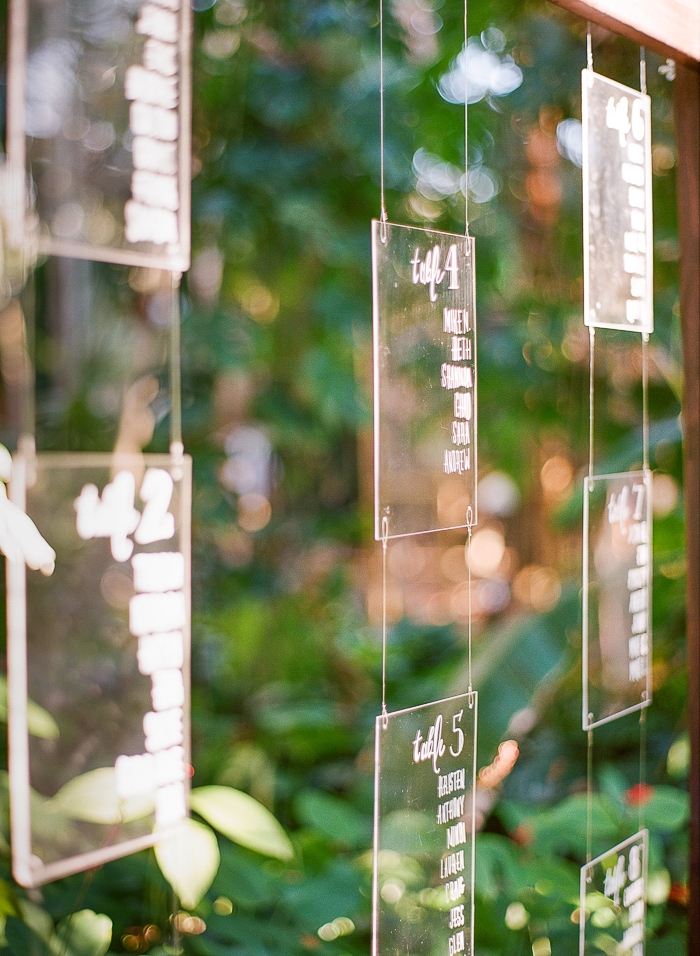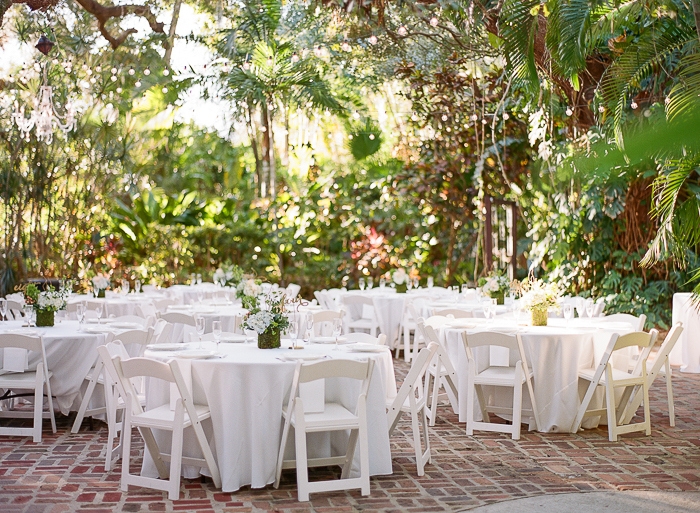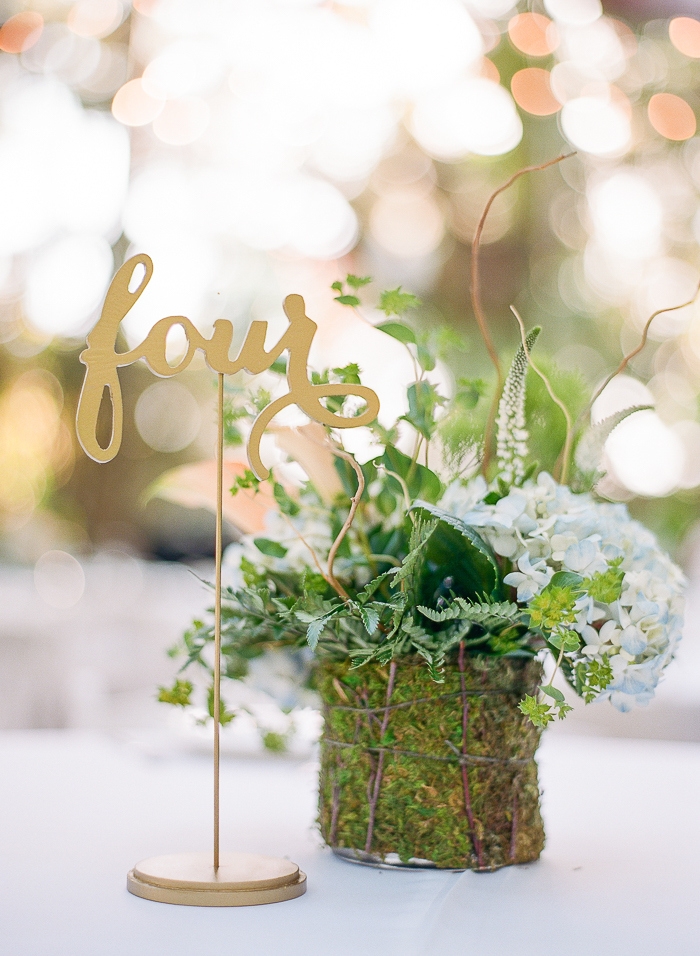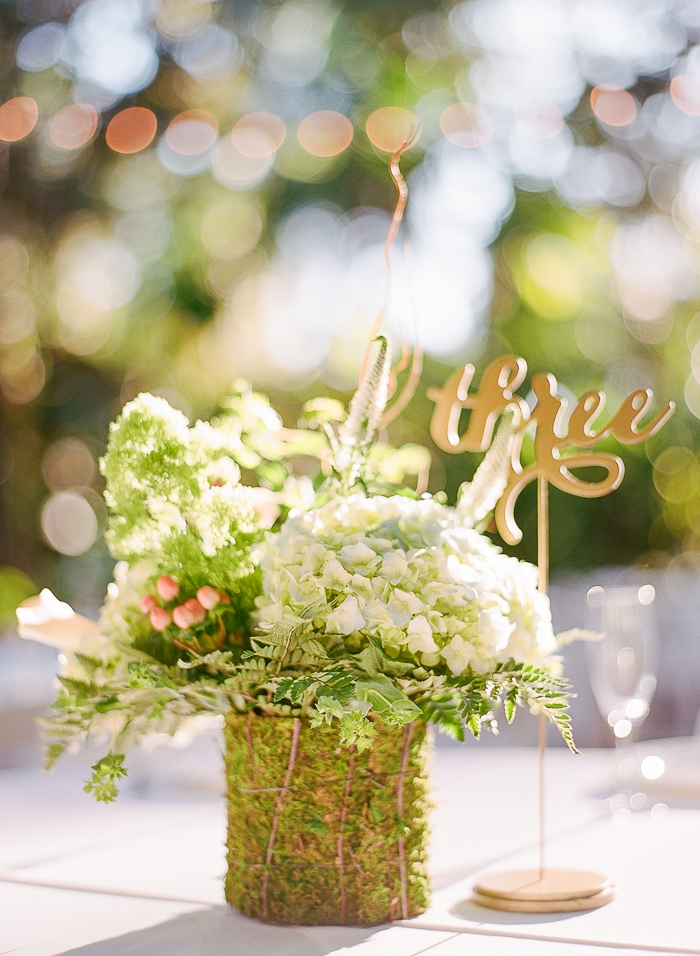 What were the highlights of the reception?
The atmosphere was magical, in a tropical garden under a 100 year old oak tree with café lights and a chandelier hanging from above.  My husband, Dereck, delivered a speech thanking our guests and explaining what our marriage means to him, which was for me a unique and incredible gesture and the highlight of the night.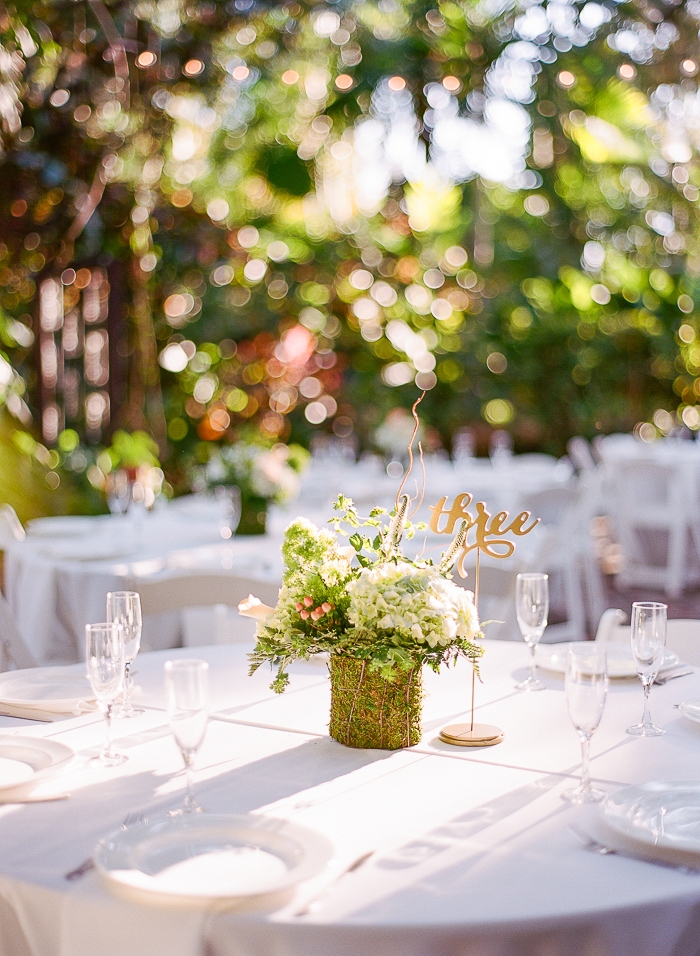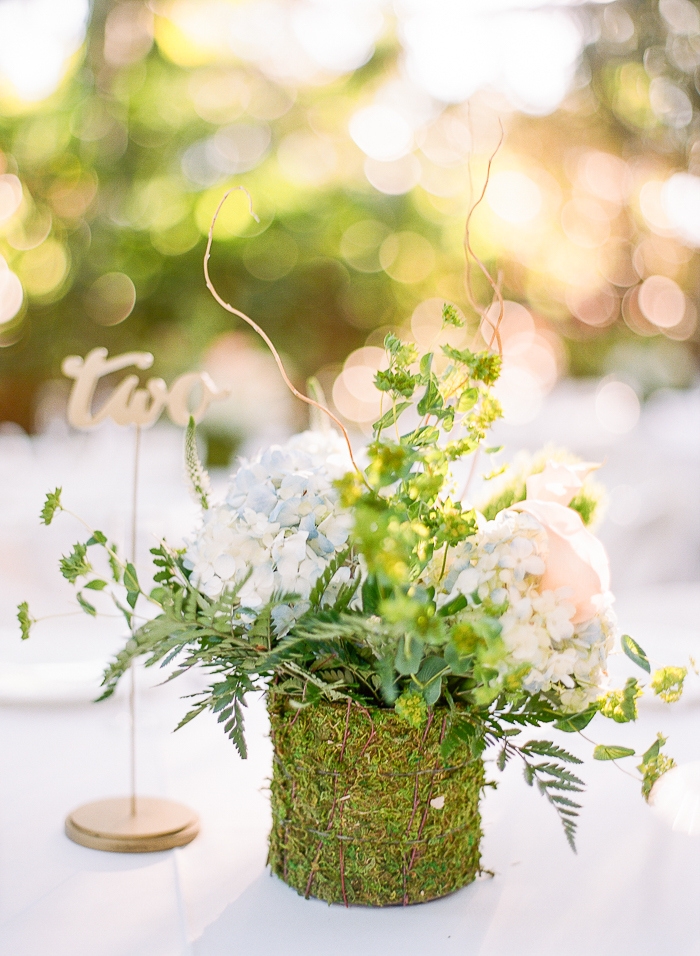 What was the best thing about having an intimate wedding? 
From the planning phases until the last dance, it was mostly stress free. Bonus – we have more money to put toward an adventurous honeymoon!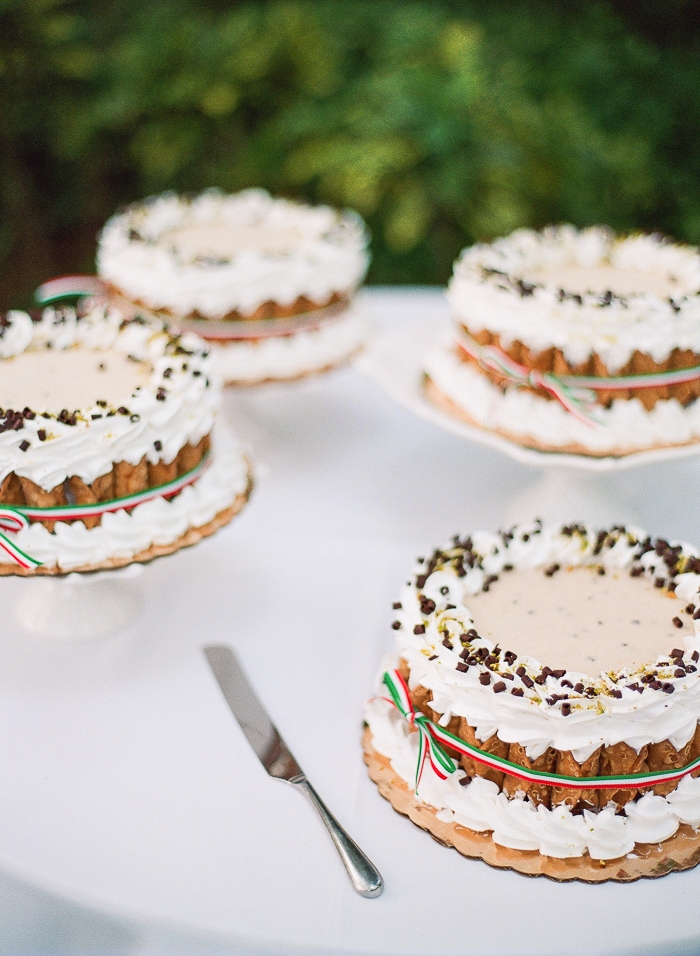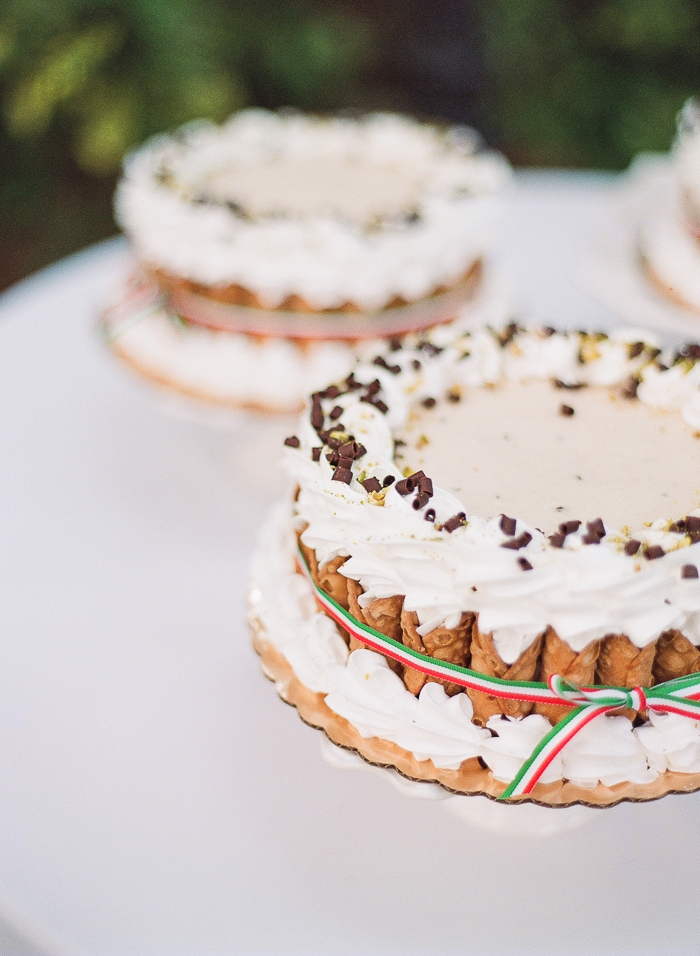 What advice do you have for couples who are considering an intimate wedding?
Stay true to your vision and heart.  It's your occasion.  When creating the guest list and bridal party, we found it more justifiable to eliminate groups of people instead of sending the wrong message to certain individuals – for example, not inviting any cousins at all, instead of inviting some cousins and not others.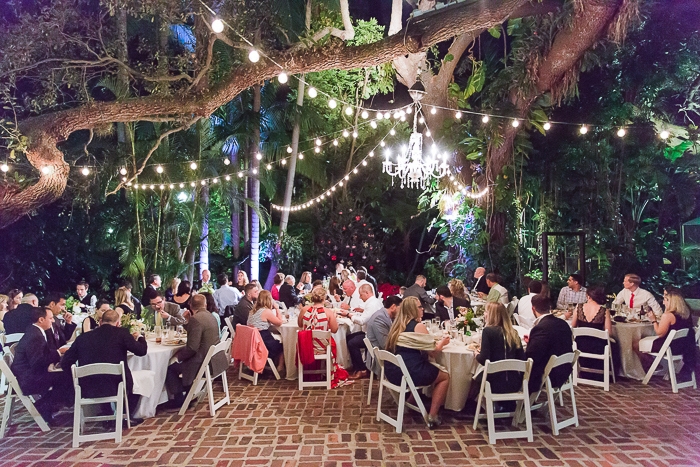 Vendors:
Venue: Sunken Gardens
Planning: Planning and Seating Chart: Palm Trees to Peonies
Dress Designer: Stella York
Makeup artist: The Hair and Makeup Gypsy
Veil: Melinda Rose Design
Florist: Wonderland Floral Art
Catering: Milan Catering
Cake:Mazzaros
Film Lab: Richard Photo Lab
Photography: The Ganeys