Groomsmen do a lot more during a wedding than stand around looking handsome in their dapper suits. Like bridesmaids, they serve an important supportive role.  Why not thank them for their part in making your day special? We've found 10 fabulous groomsmen gifts that we think you'll love!
Does your groom need a clever way to ask his guys? Use these unique gift tag cards from LiaGriffith to do it in style.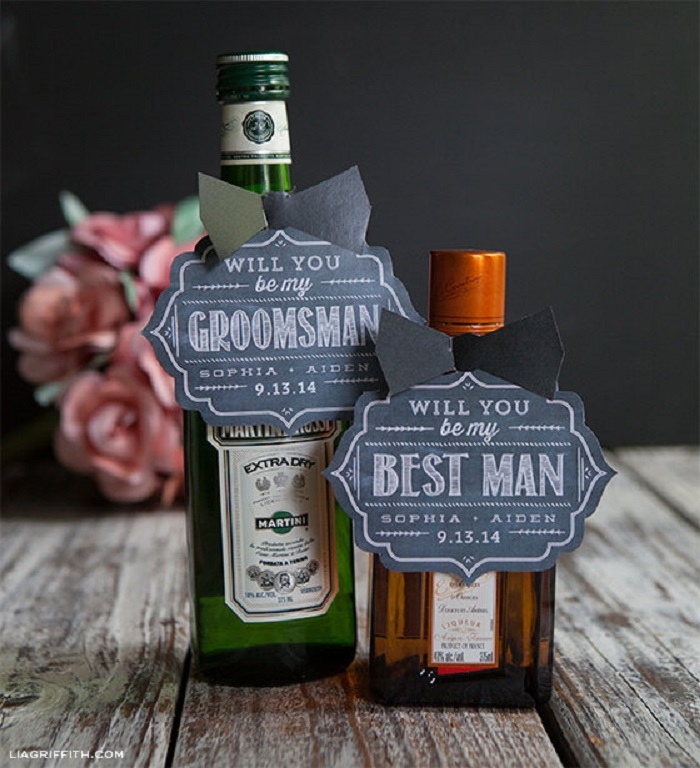 Everyone in your party can look uber dapper in these two tone leather suspenders from NoSlipSuspenders. It is a gift they can wear even after the wedding is over.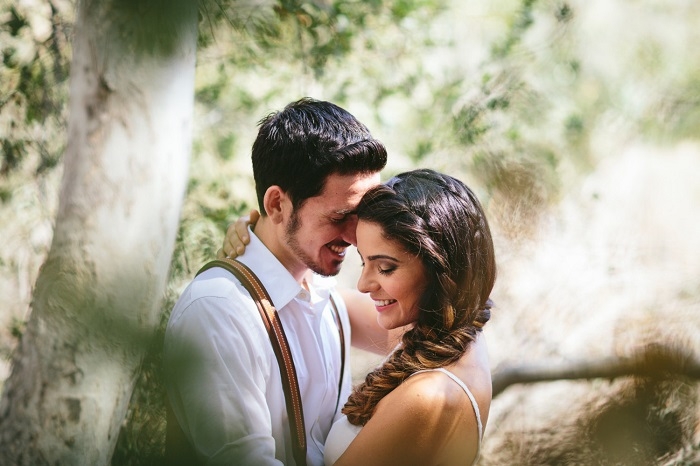 Going away for the bachelor party? You can all travel in style with these personalized duffel bags from HeritageWedding.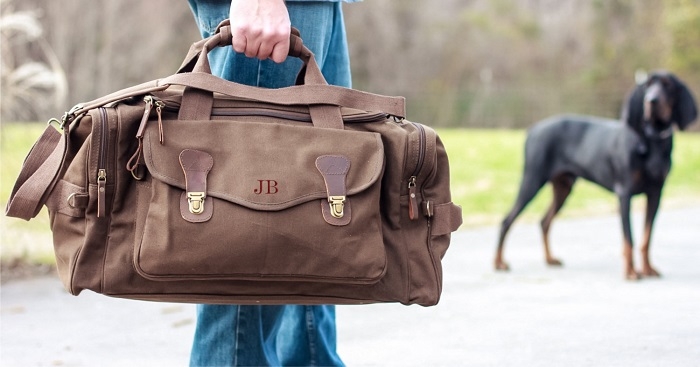 These leather travel tags from Exsect are another travel-related gift idea that we love.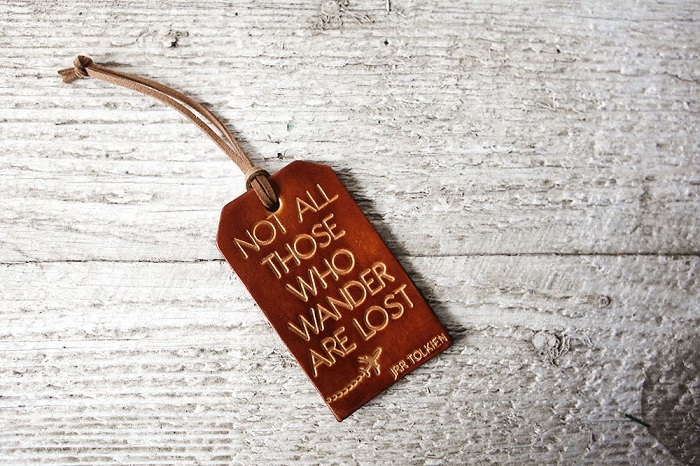 For a fun and totally unique idea, why not give these personalized, custom leather belts from Exsect. Just imagine the wedding photo possibilities!
If you like the belt idea, but want something a little dressier, these personalized leather belts from AniseLeather are another great option. The engraving is more subtle, but they still have that personal touch that makes them stand out.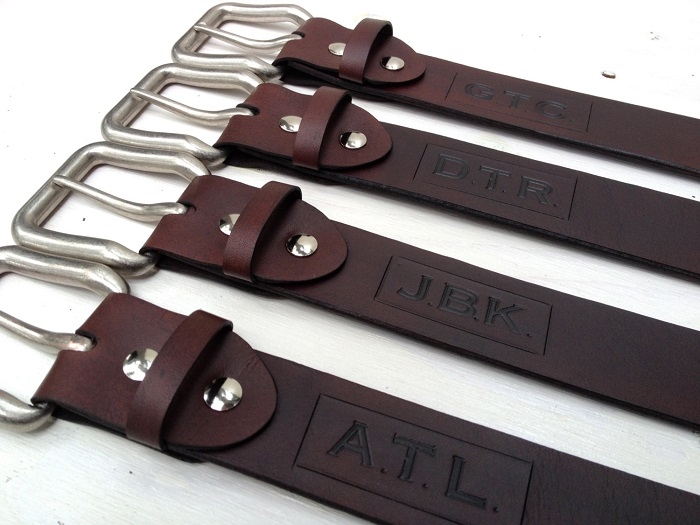 The toiletry bag is a classic groomsmen gift. It is practical and something than can be used for many years. These monogrammed, leather bags from SivaniDesignsShop are a great gift that look super chic and sophisticated!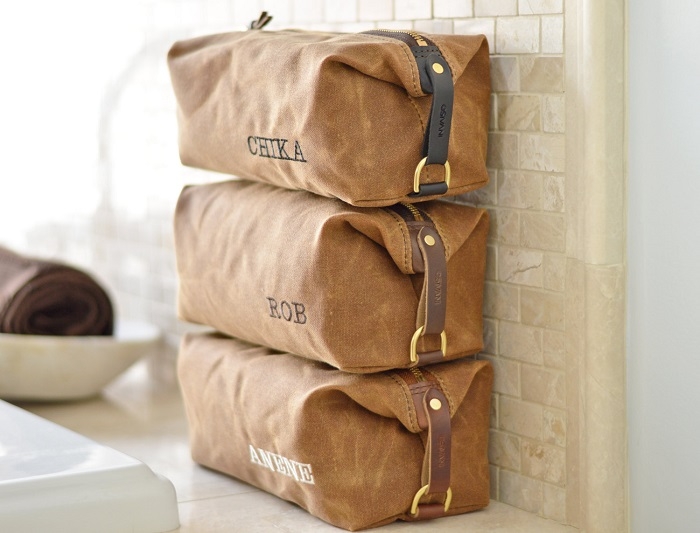 These card and suede tags from SouthernCalligraphy paired with some whiskey make for a fun and fabulous groomsmen gift.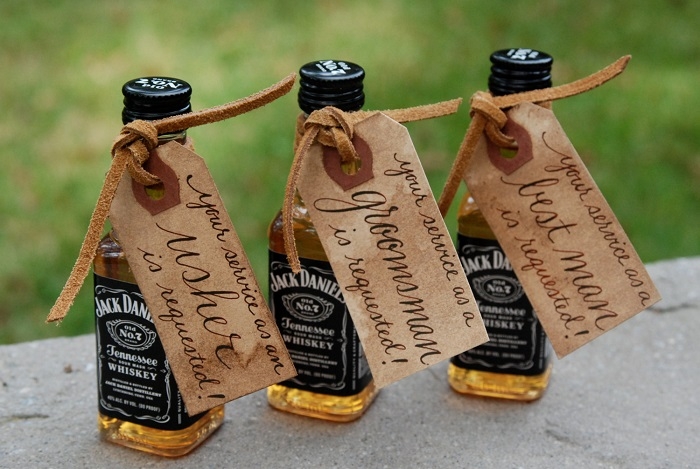 Why not gift the guys a pocket knife? Not just any pocket knife, but a personalized one like these wood handled, personalized pocket knives from NikkiReclaimedDesign.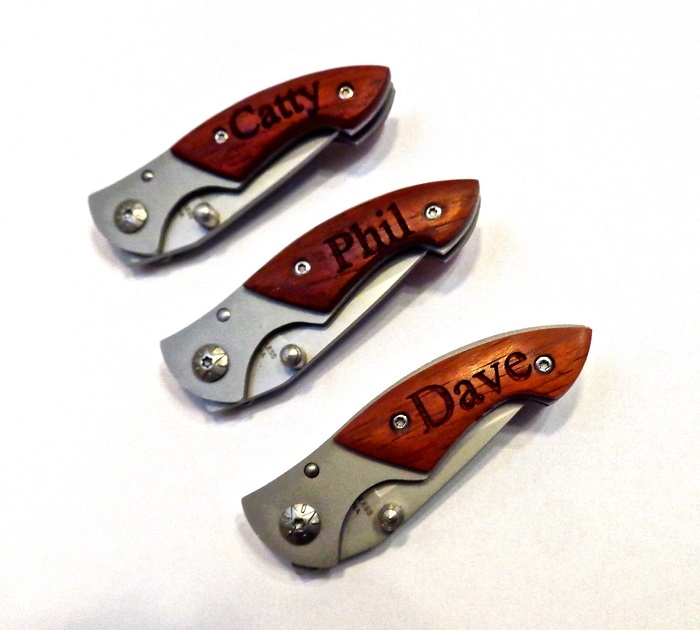 What's not to love about these personalized shot glasses from BluDogDesigns.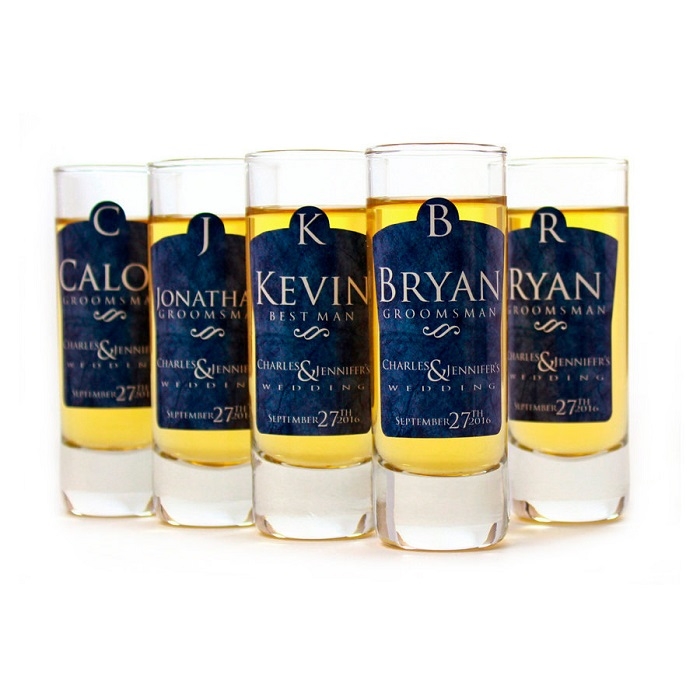 *This post includes Etsy Affiliate links