Unique headpieces have been a part of bridal fashion for centuries. Nowadays, there's so much variety in headpieces, that it can be difficult to chose the right piece for your wedding style. To make your life a bit easier, we've scoured Etsy for what we think are 12 headpieces that have the dazzle factor!
This silver gilded Swarovski Crystal floral halo by VeiledBeauty blends the boho look with a bit of flash. Perfect for the bride that wants to dress up an earthy look.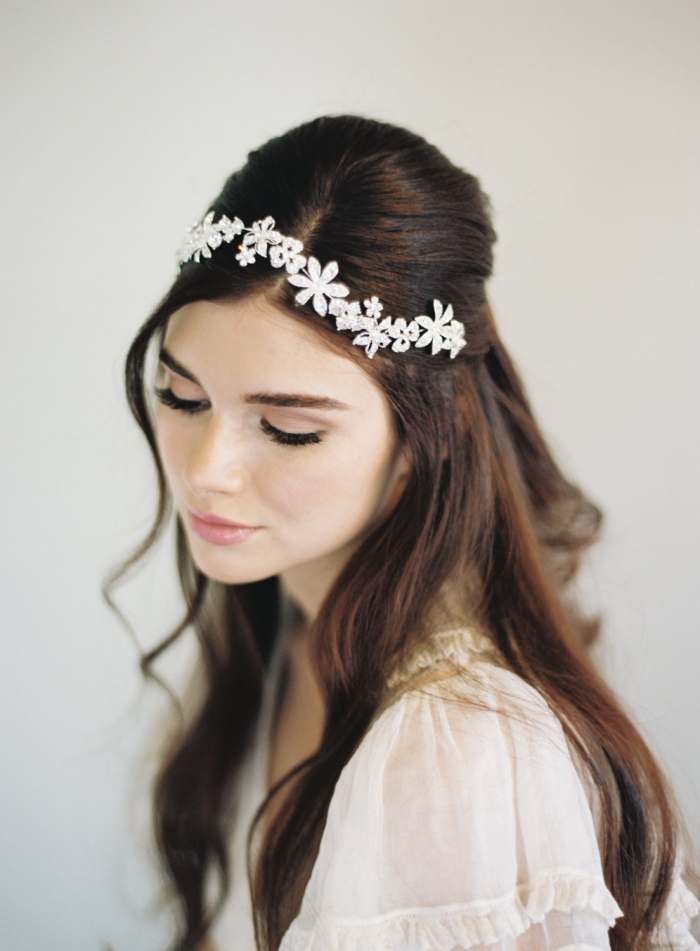 There are so many options when it comes to headpieces, but for the bride that really wants to stand out, we recommend this beautiful beaded headpiece with stones  from OffwhiteStudio.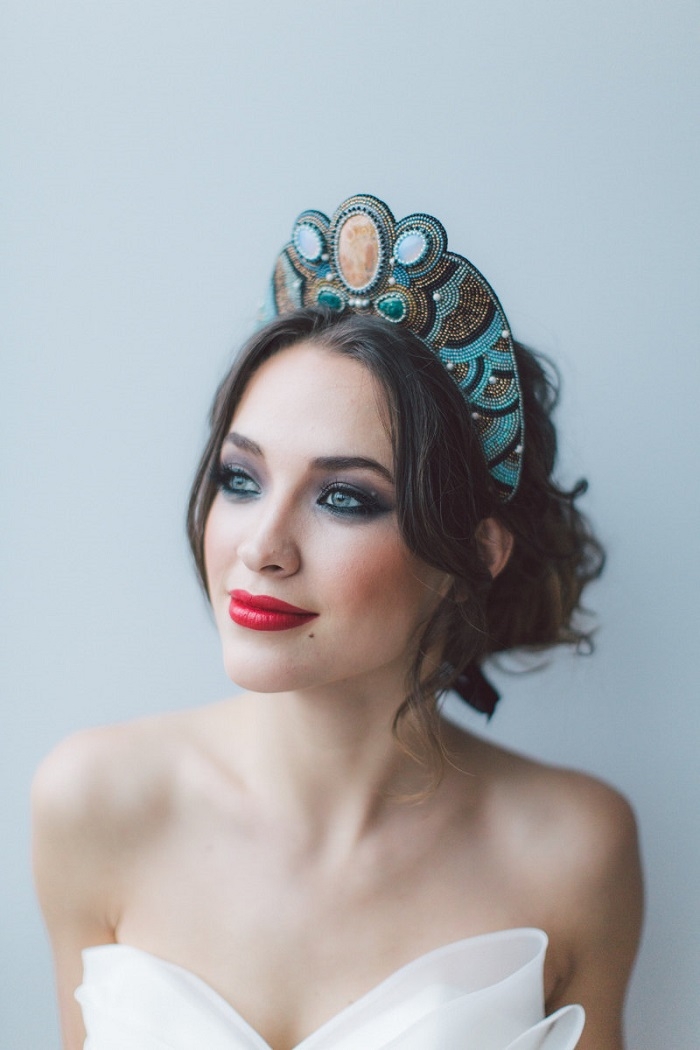 A large part of your big day is spent with your back to your guests. Why not add a little something to dazzle them, like this Dogwood flower reverse crown headpiece from myrakim?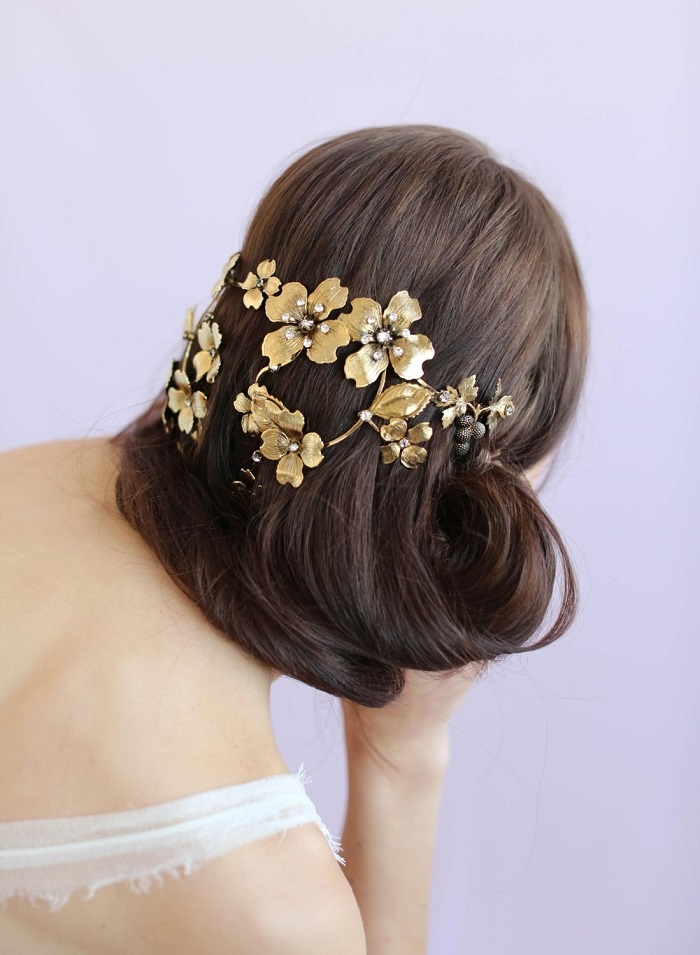 This headpiece with beads and vintage gold leaves from Truvelle is elegant and understated. It is a look that would pair well with a myriad of different bridal styles.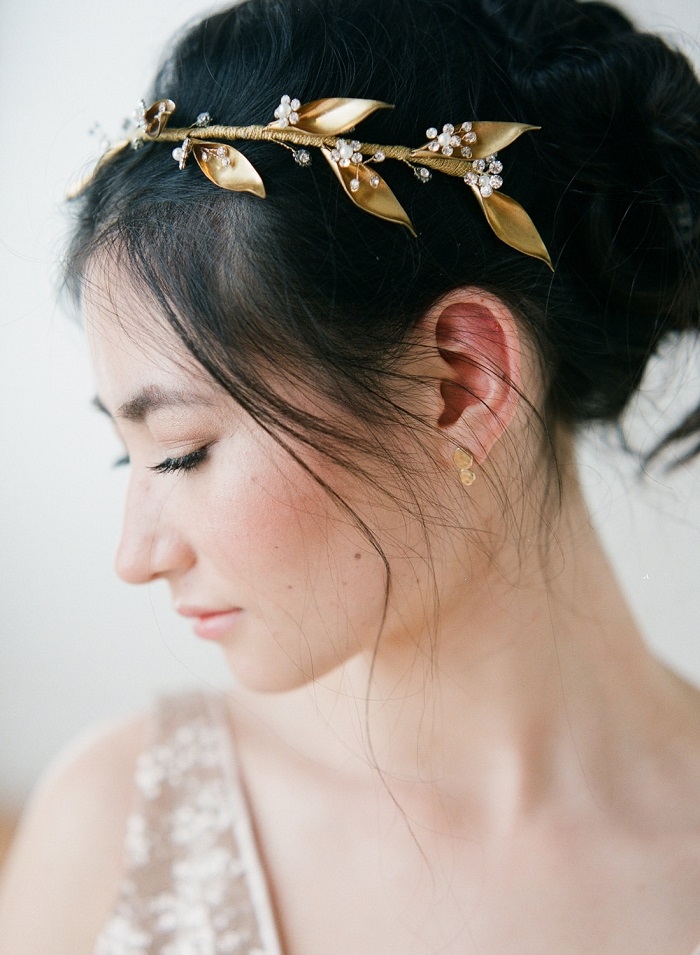 If you're going for a more laid back look on your wedding day, this bronze headpiece with crystals from BrideLaBoheme would be the perfect accessory.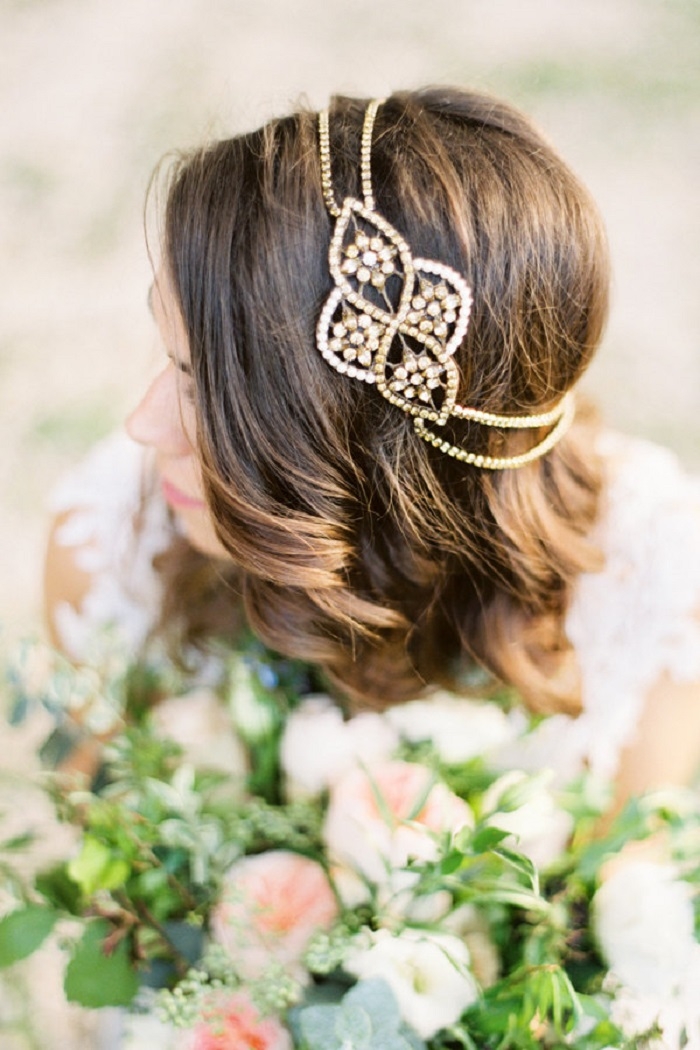 This feather and crystal headpiece from featherandcoal is whimsical and fun! It combines modern aspects with an old world edge.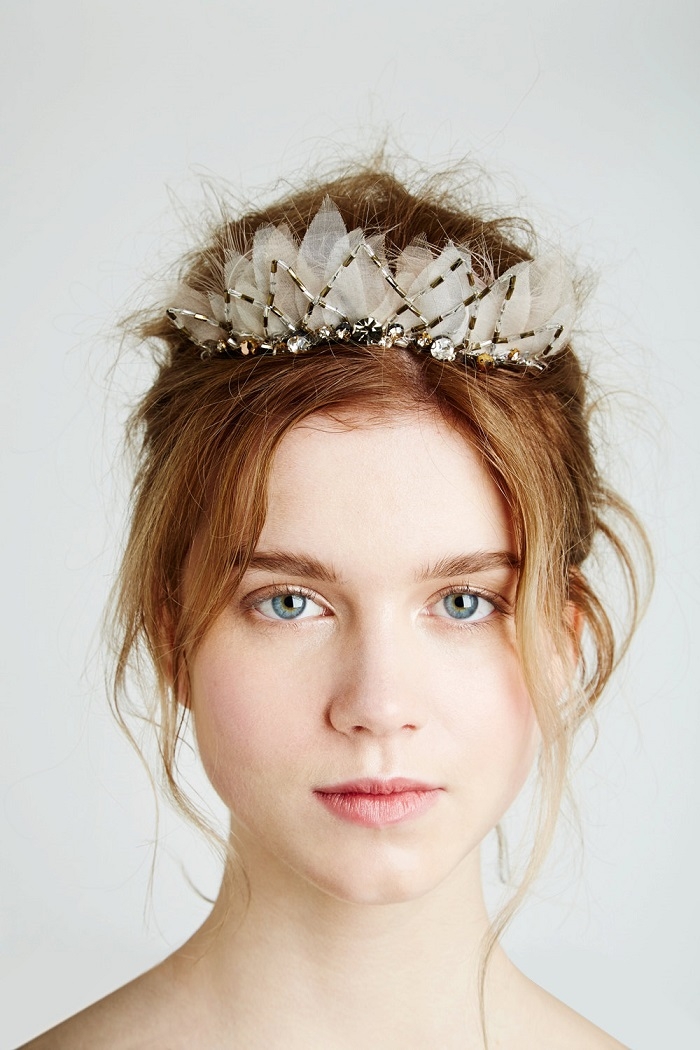 A playful bride, throwing a rustic wedding needs that fun accessory to show off her personality. For her, we recommend this glittery star crown headpiece from EstivalCrowns.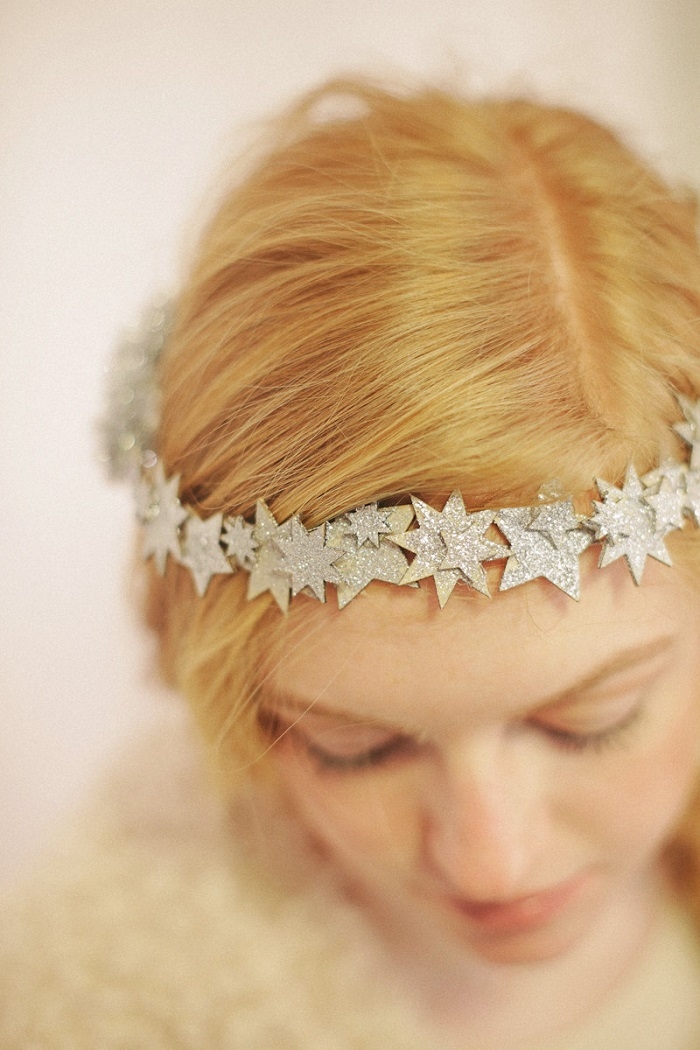 This jeweled stars and filigree headpiece from EricaElizabethDesign is modern and sophisticated.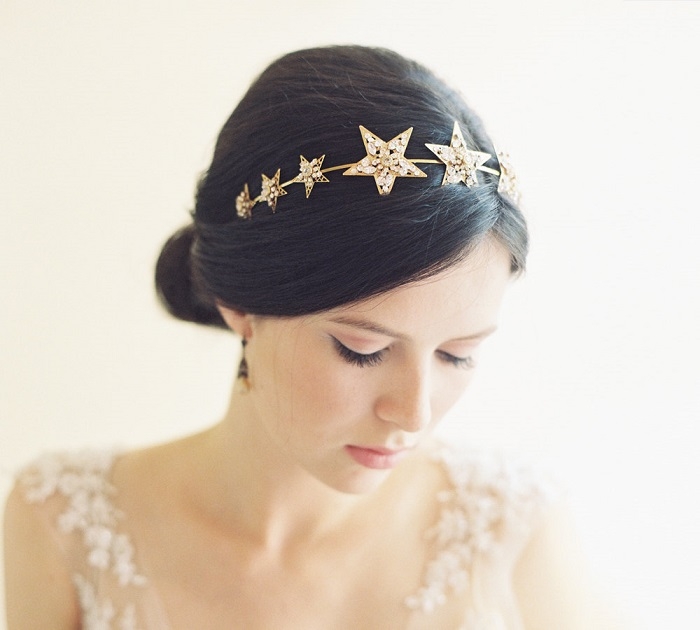 After you've picked out the perfect dress, you'll need something truly royal to finish off your look. For that we recommend this star tiara from EricaElizabethDesign.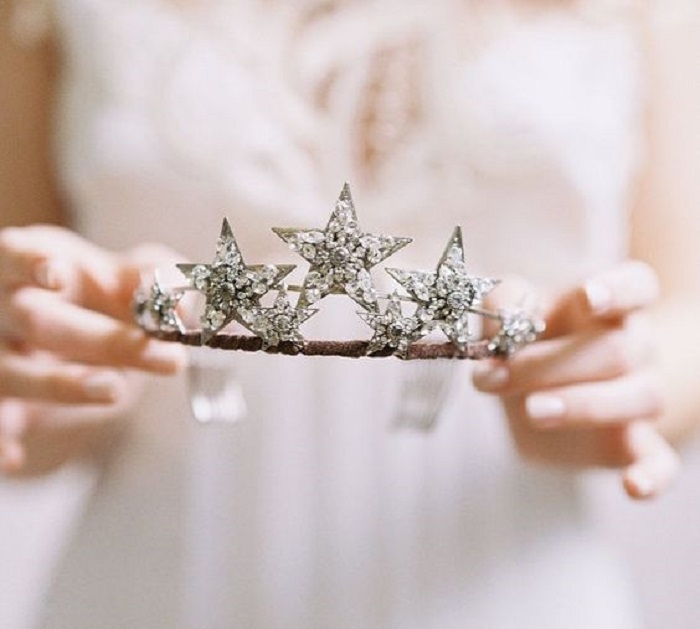 We are swooning over this rare myrtle headdress made from 800 silver (stamped) and a matching corsage from PollyMcGearyAntiques.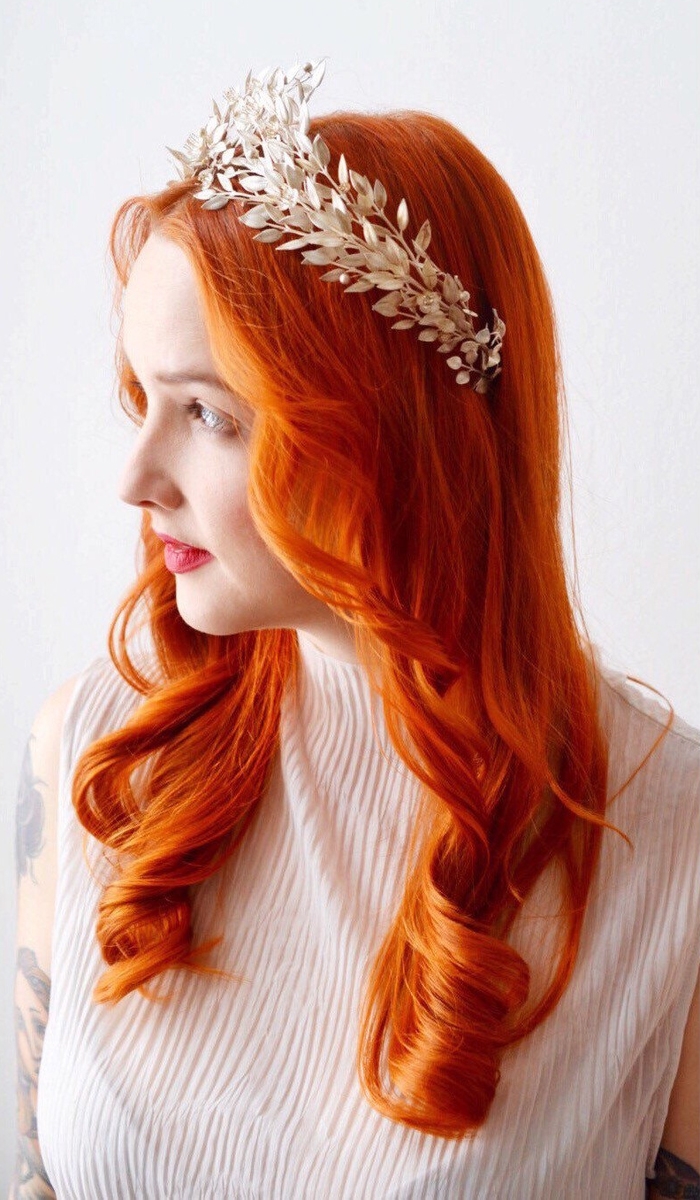 Dramatic. That's the first word that comes to mind when you set your eyes on this rhinestone headpiece from myrakim. This comb is a memorable accessory that will  leave your guests talking about how amazing you look!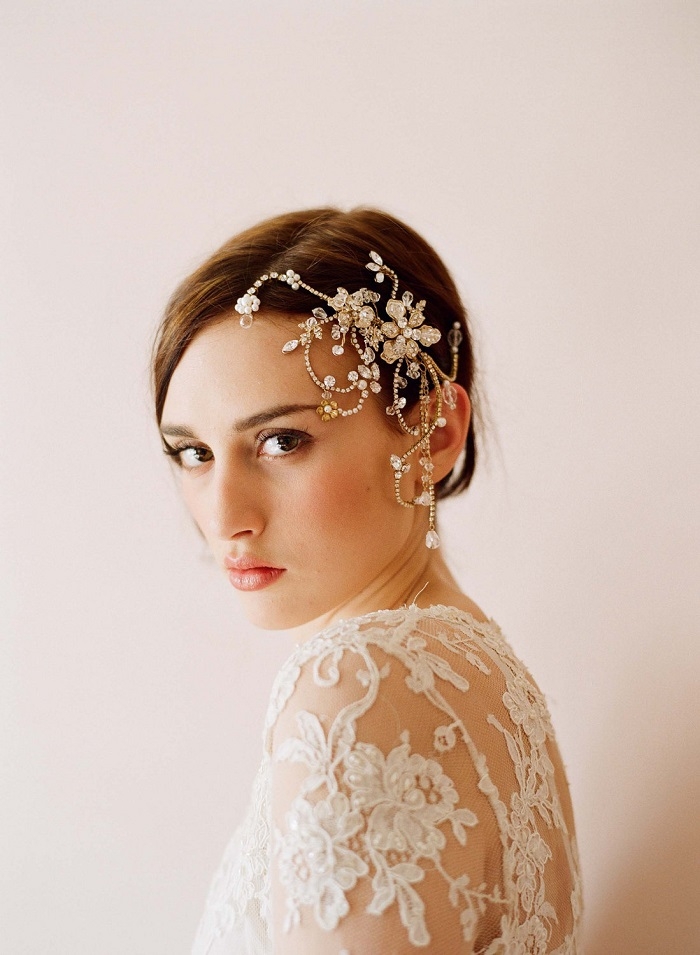 UntamedBridal's Swarovski pearl and twisted wire sparrow headpiece created this fabulous bridal hairpiece. We love the uniqueness of this piece!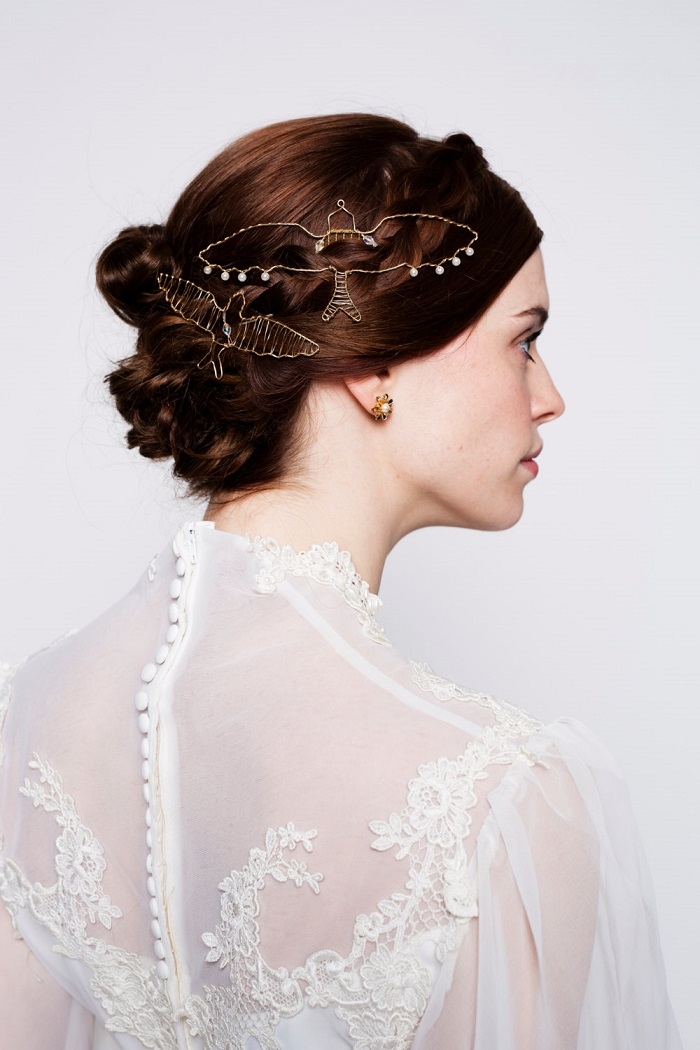 *This post includes Etsy Affiliate links
Save