With its unspoiled natural beauty, Michigan's Drummond Island was the perfect backdrop for a late afternoon sparkling Prosecco toast to Celina and John's union. Drummond Island & Conference Center, which is a remote retreat tucked offshore at the top of the state, was the ideal location for the couple's casually elegant wedding on the island. The couple planned their rustic resort wedding as a weekend away limiting the informal invitations to family. This managed not only cost but also enhanced the intimacy of the moment.
Thank you to photographer Bryana Riutta of Riutta Images for so perfectly capturing the day's delight in the faces of the future Mr. and Mrs., and the couple's family in attendance including furry, four-legged Blu the dog.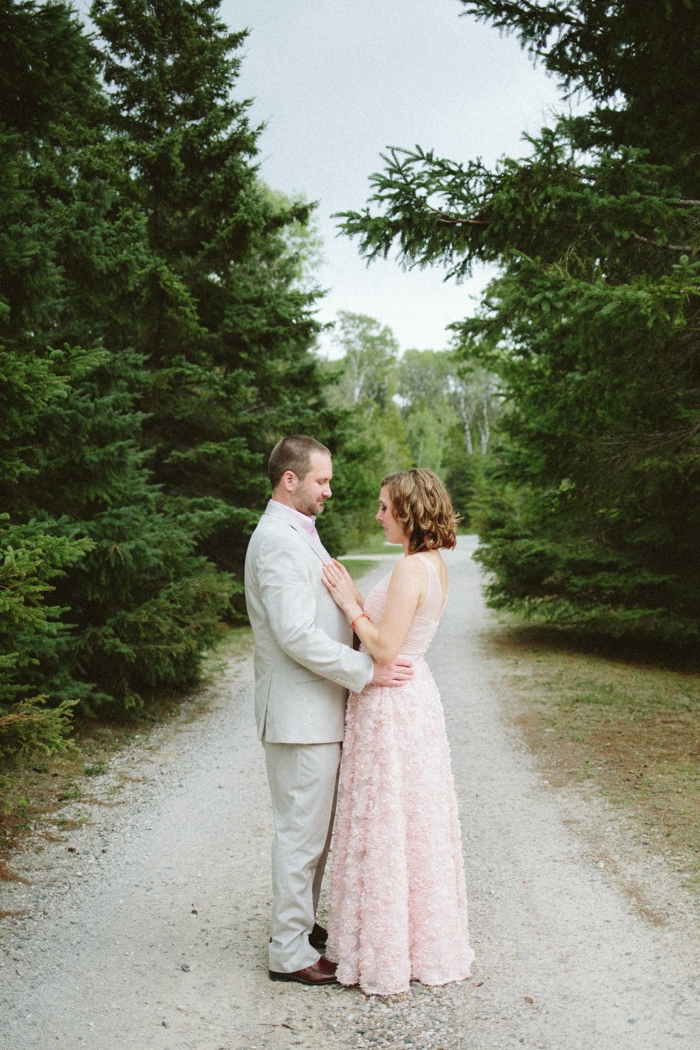 Celina, 31 & John, 32
Location: Drummond Island, Michigan
Wedding Date: Sept. 5, 2015
Guests: 9, plus Blu –the groom's parent's dog
Wedding Cost:  $5,000
Ceremony Location: Drummond Island Resort and Conference Center
Reception: Bayside Dining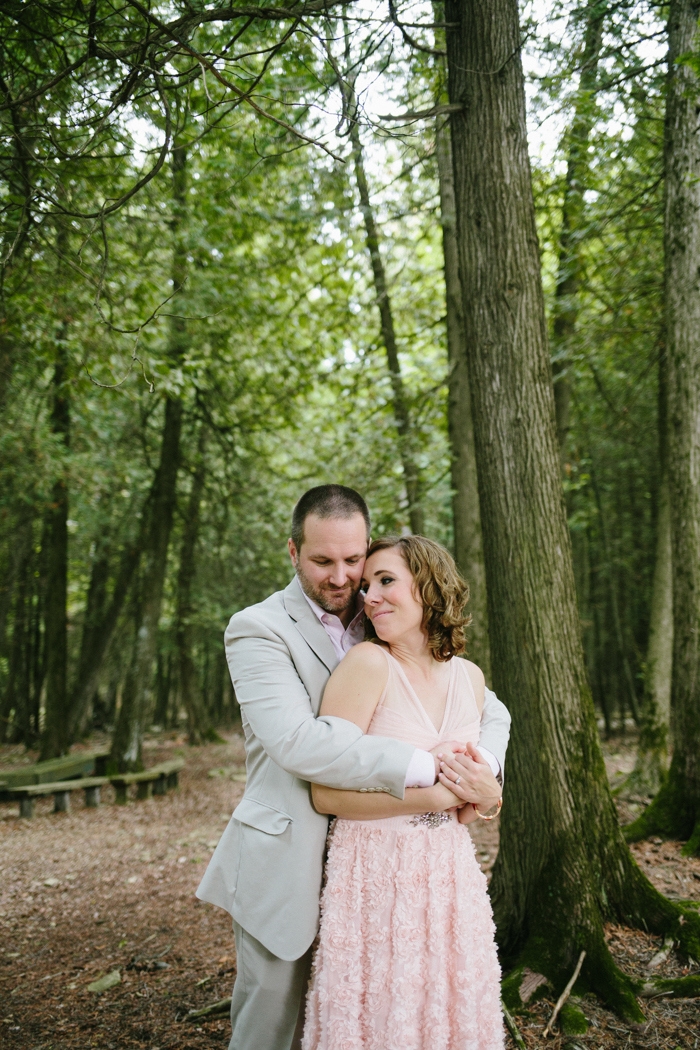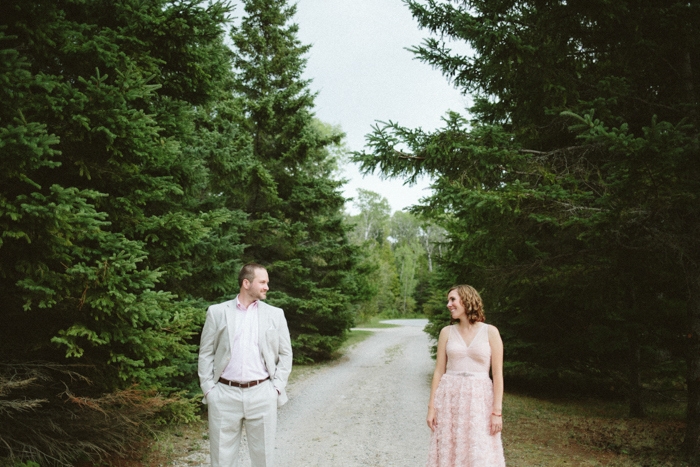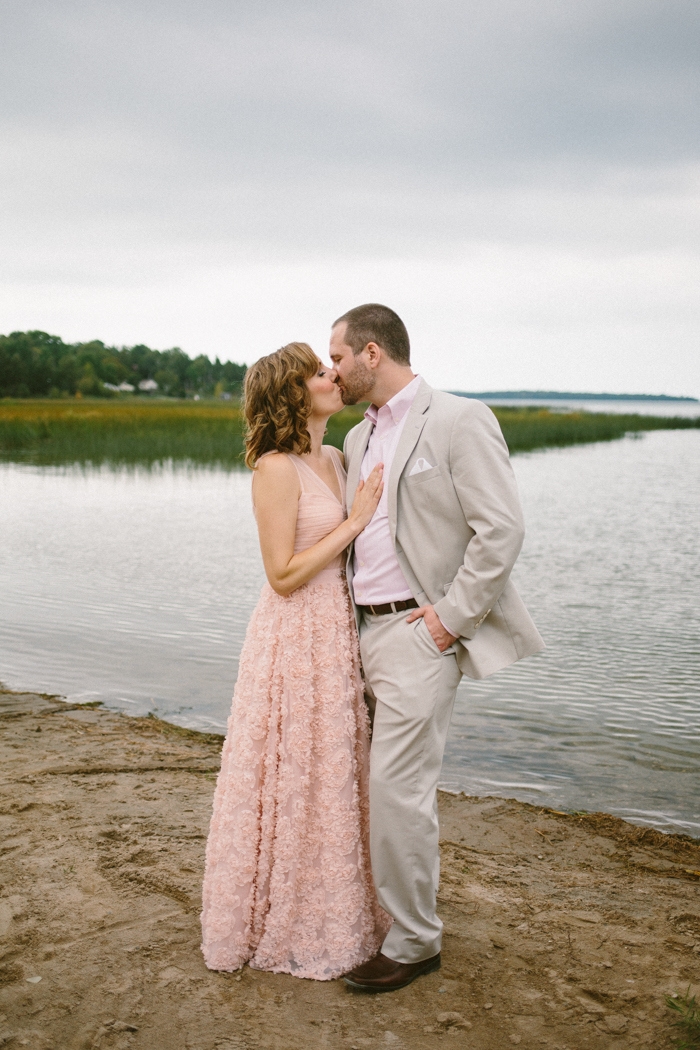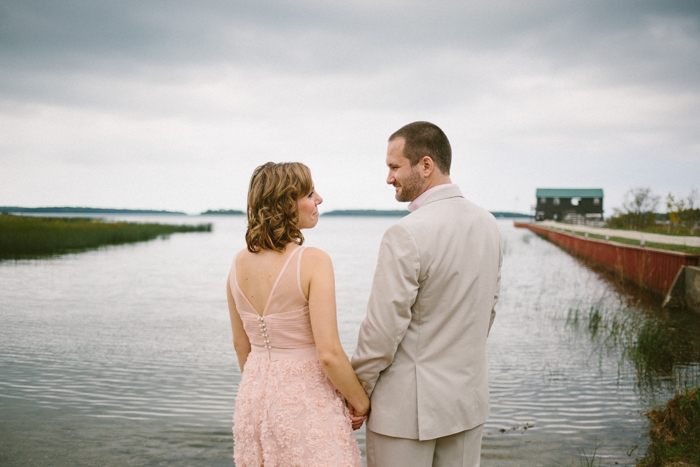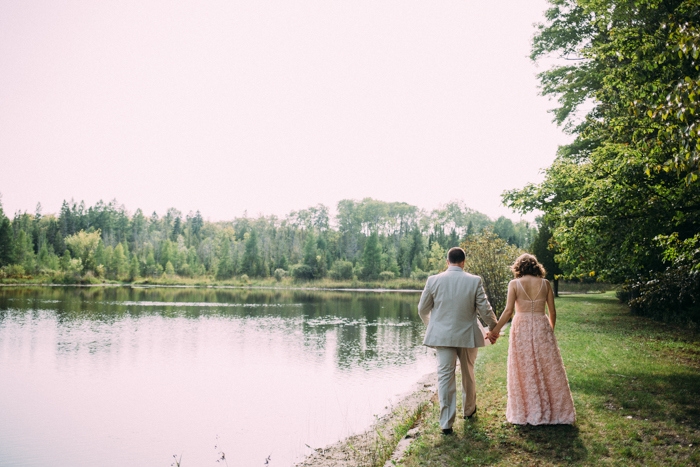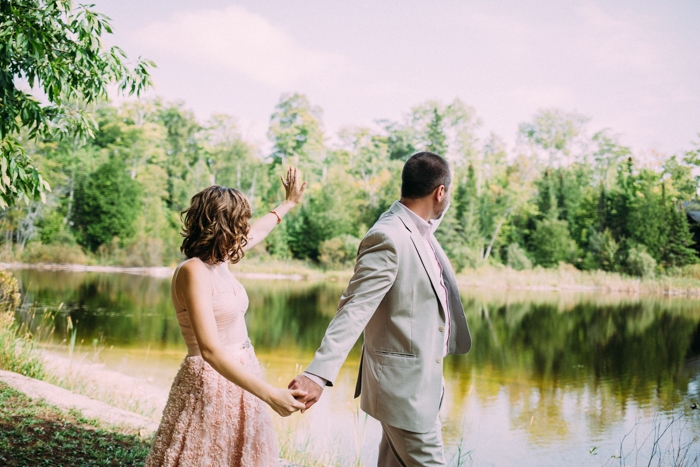 What are some the challenges that you faced planning an intimate wedding?
Since we invited our guests informally, we did not have the benefit of RSVP cards so we had to follow-up with all of our guests individually to make sure we had an accurate head count. We also had a difficult time coordinating everyone's schedule and travel because, even though we all live in Michigan, the wedding still qualified as a destination wedding since Drummond Island is such a remote location.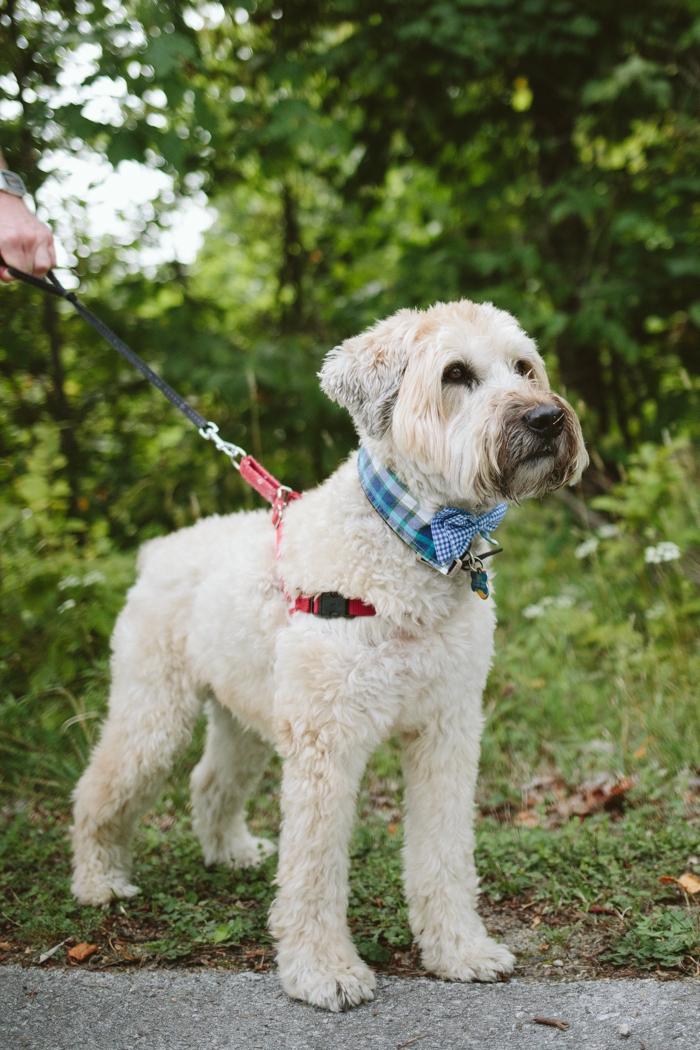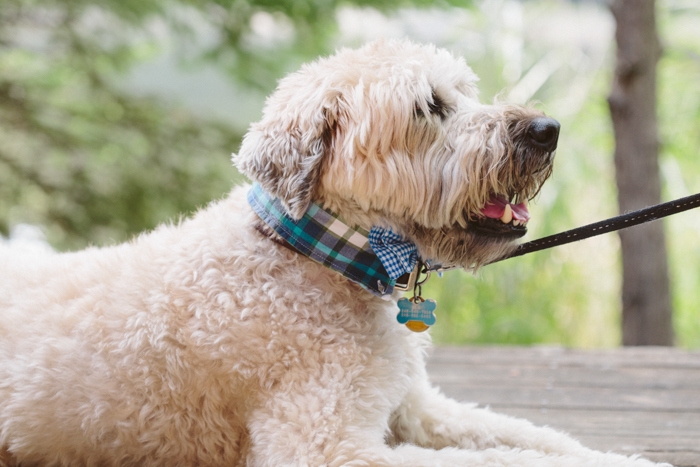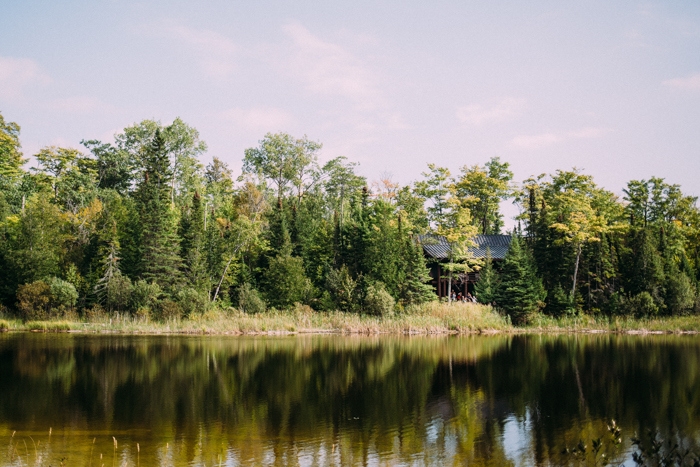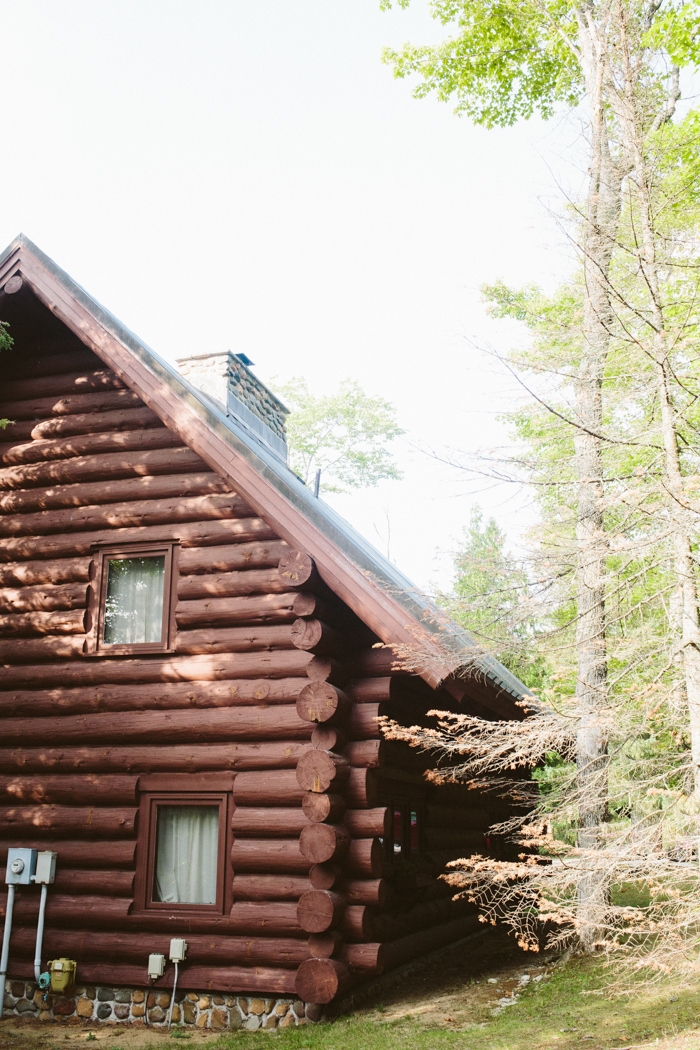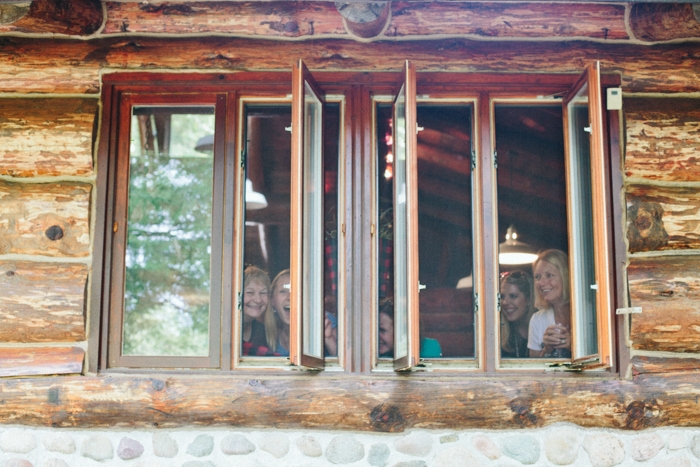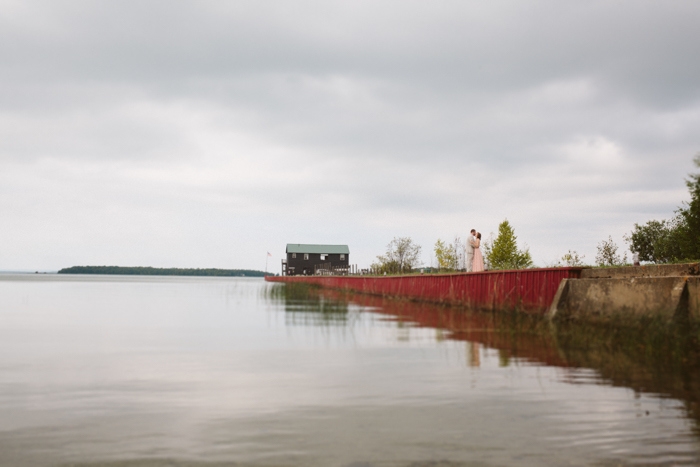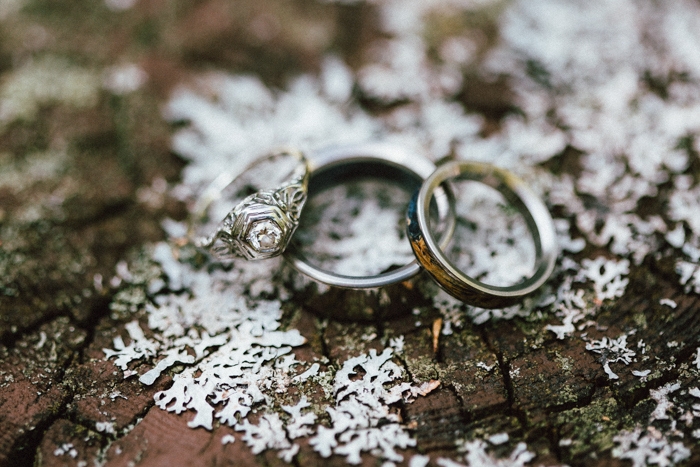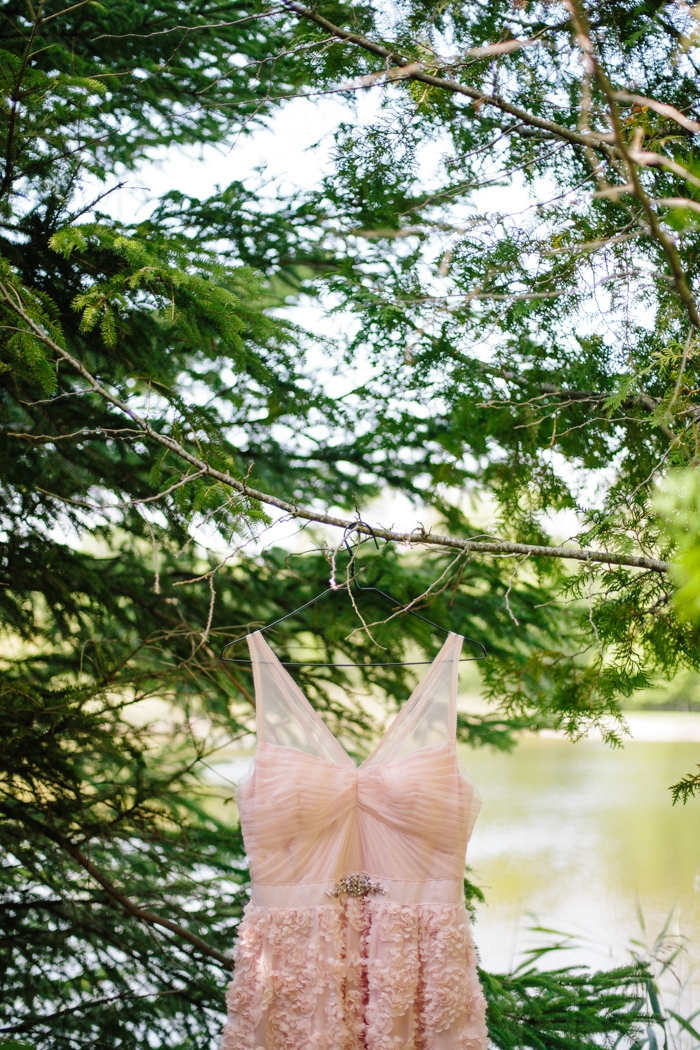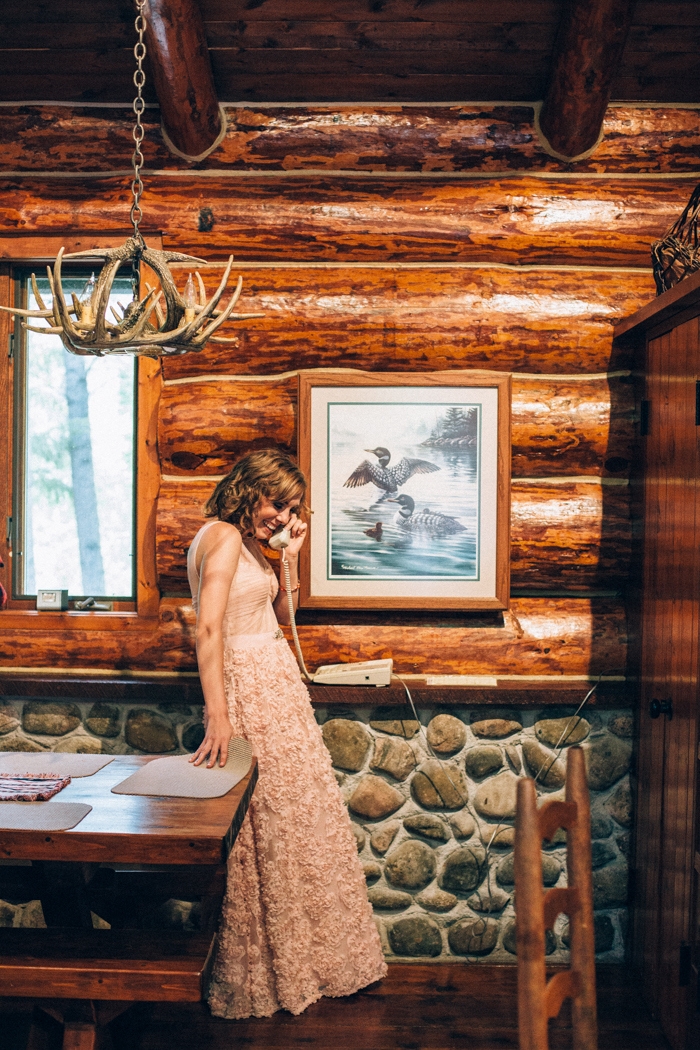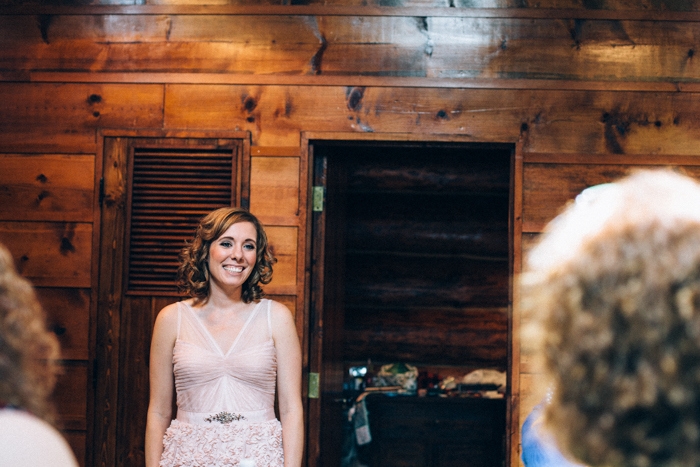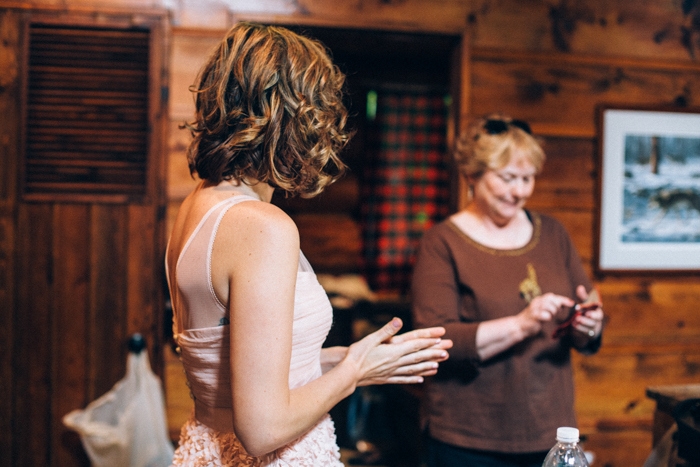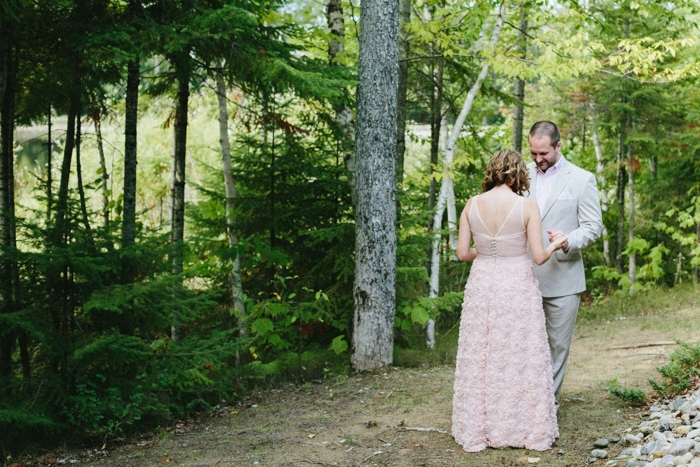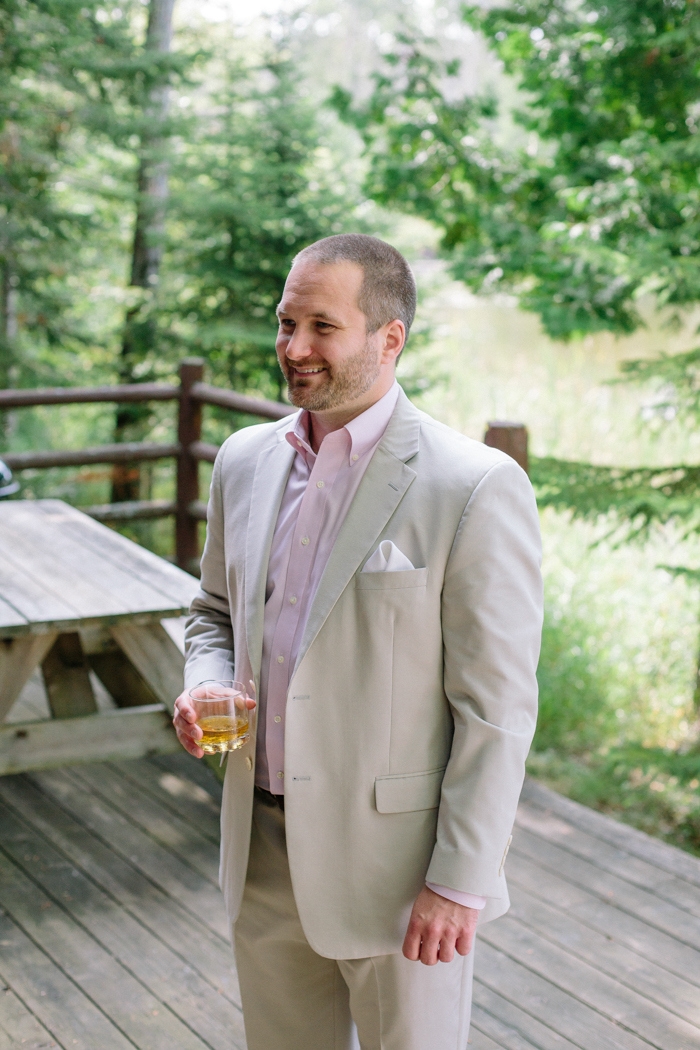 Was it difficult to pare down the guest list? 
Celina has two sisters with big families. Had we invited her sisters' husbands and their kids, we would have more than doubled our guest list. Thankfully, both families understood our desire for a small wedding, and the two sisters' husbands stayed home with their kids.
It was difficult to not have our friends with us, but it would have been even more difficult to only consider inviting two or three friends, then having to choose between them. By only inviting our immediate family members, we avoided any stress from having to choose which friends we would include.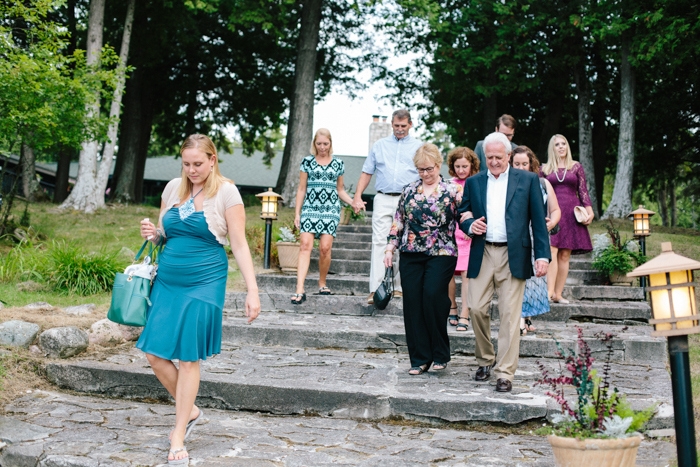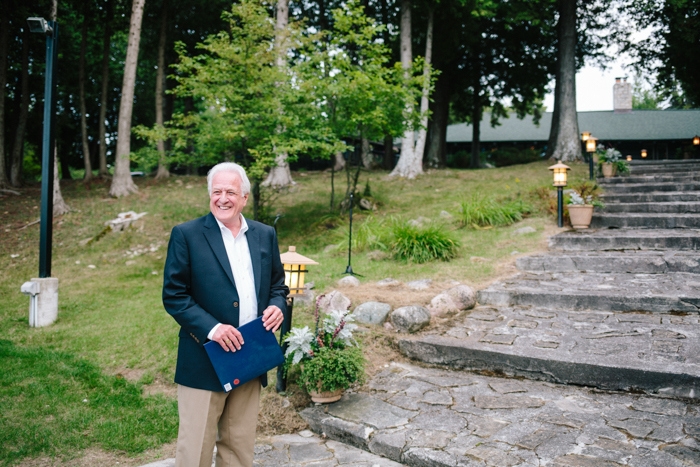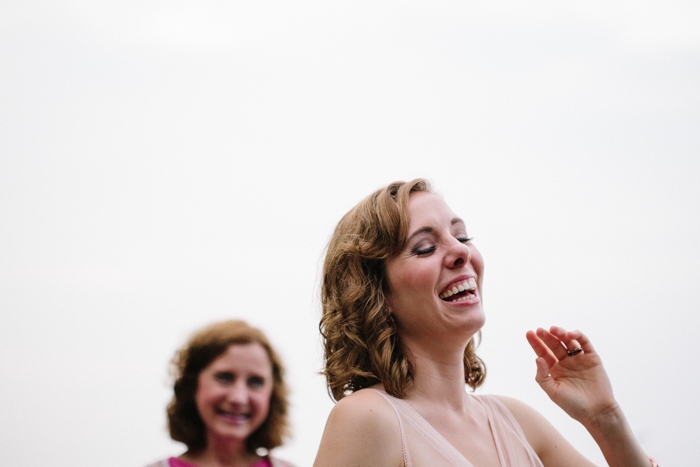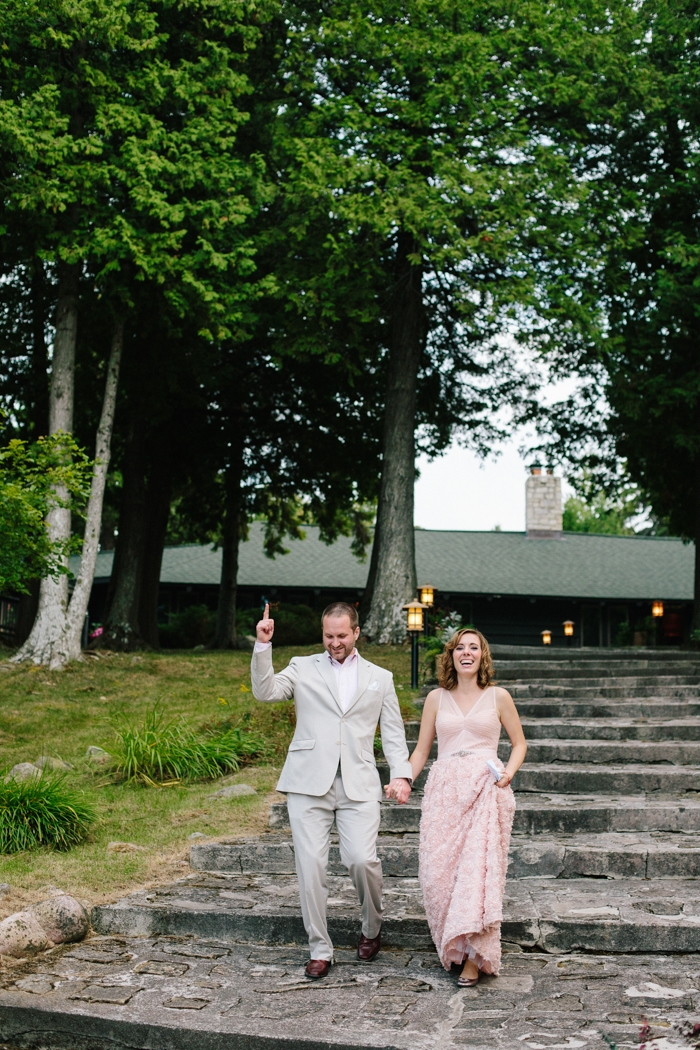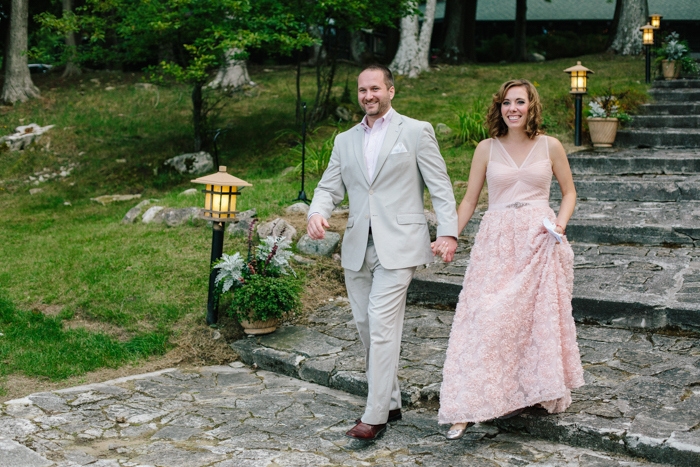 Did you have any "issues" with the small guest list from friends and family? If so, how did you address them?
Celina's grandmother later decided that she could not make the long trip, so we had to cancel one hotel room that we reserved. It all worked out in the end when one of our nephews decided that he would rather go stay with her (his great grandmother), which they both enjoyed.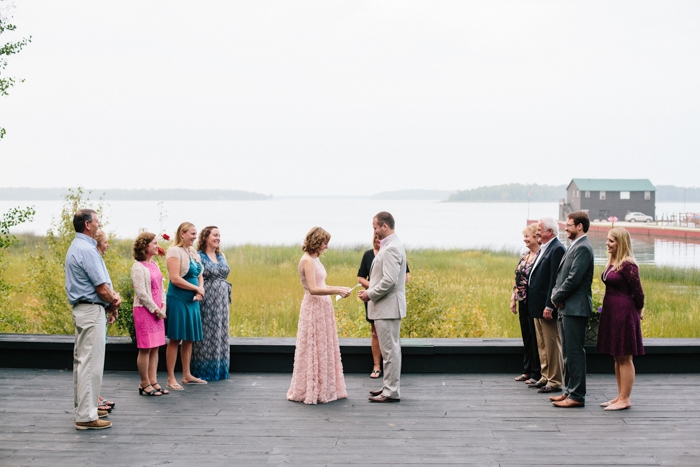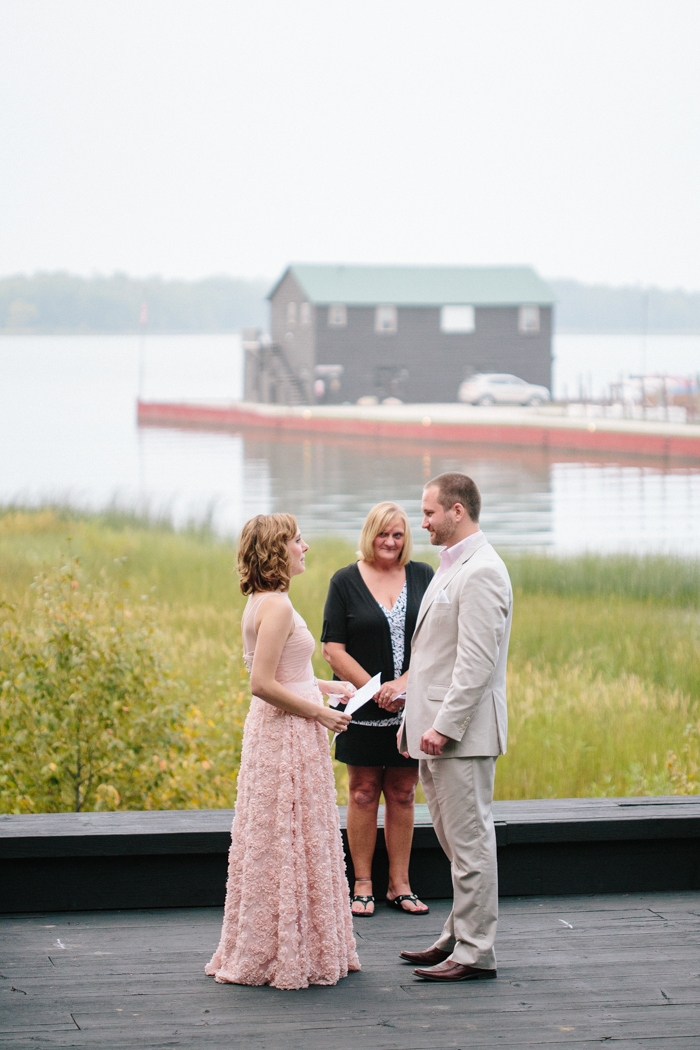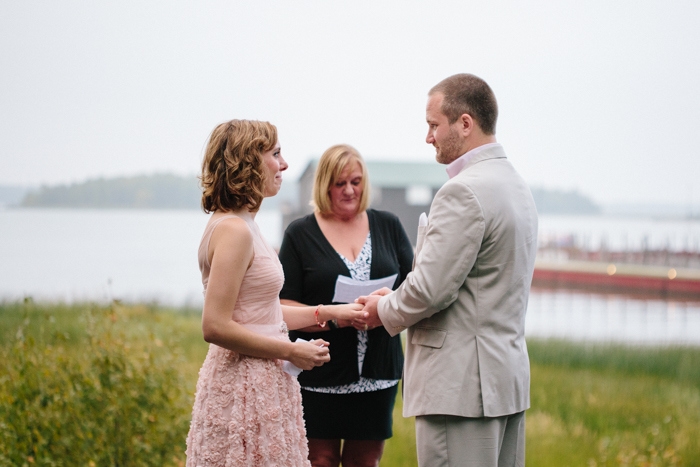 What were the highlights of the ceremony?
We had perfect weather and a beautiful view of Potagannissing Bay as we held our ceremony. At dusk, the sun remained out long enough to give us great lighting, but hidden enough to not be too hot.
We decided to write our own vows which we said to each other in front of our family while standing next to the water. Writing our own vows felt so genuine, and we've kept copies of what we wrote to cherish forever.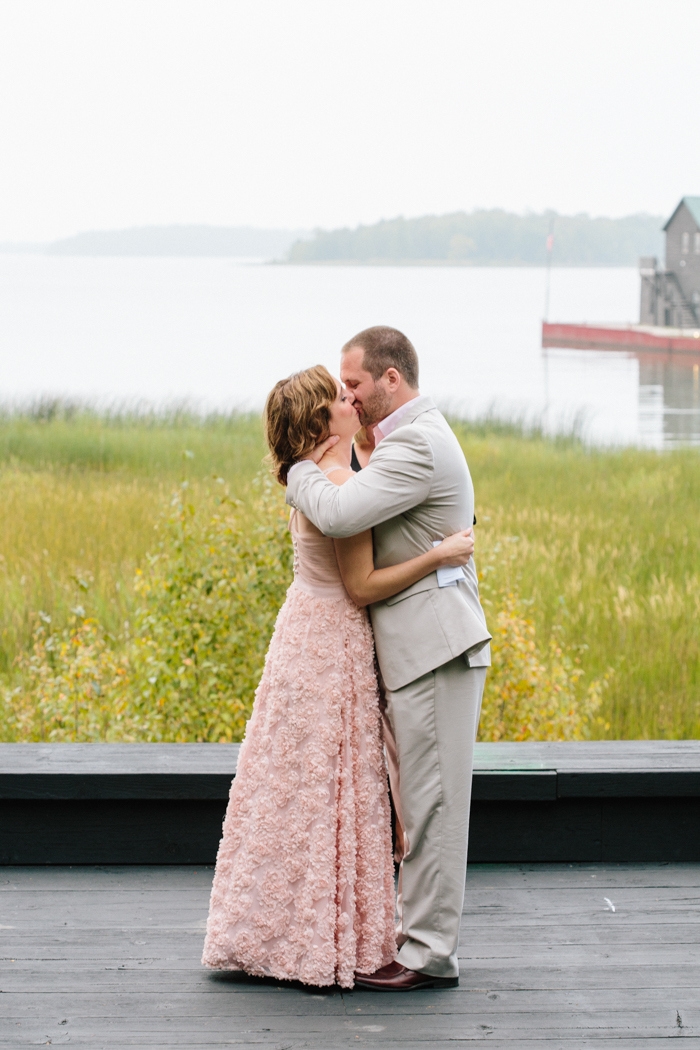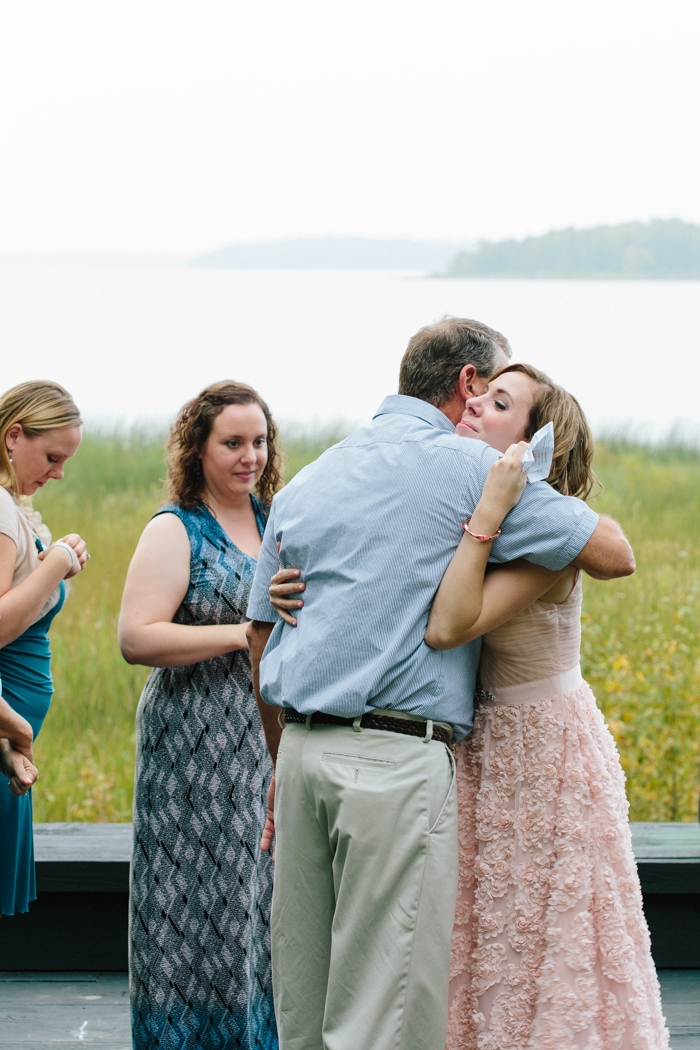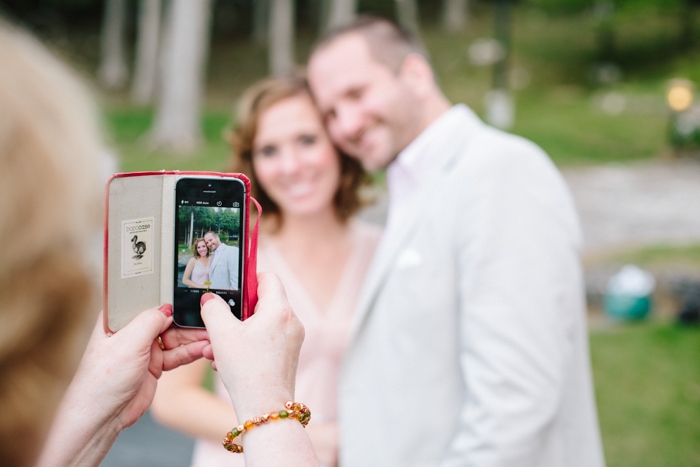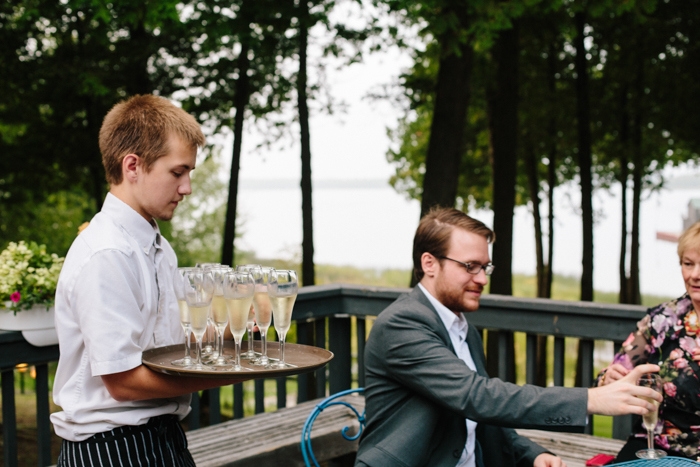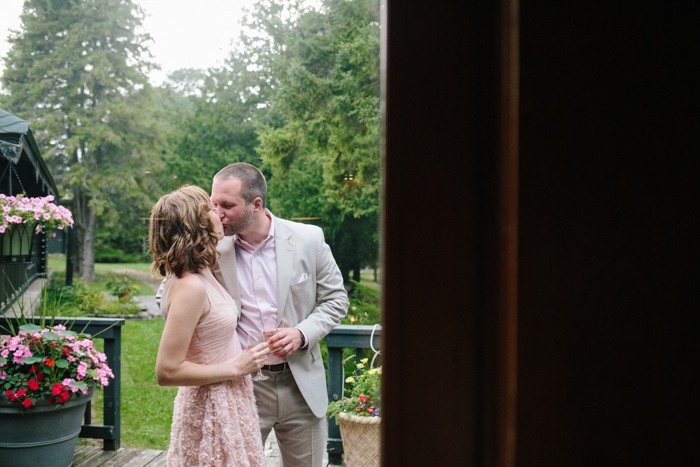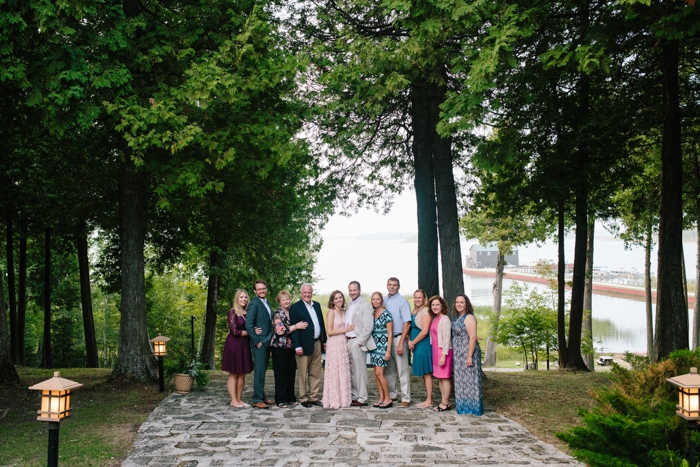 What were the highlights of the reception?
John's dad insisted on a Prosecco toast right after the ceremony, and it turned out to be a very nice way for the family to be included as we capped off the formalities. As we headed into dinner, our parents surprised us with a custom wedding cake that looked as good as it tasted.
Because we kept our reception so small, it felt more like a family dinner. Everyone had the opportunity to talk and laugh with each other and no one felt left out. We didn't have to spend the whole night going from table to table trying to greet everyone. We were able to relax and have a wonderful meal with our families.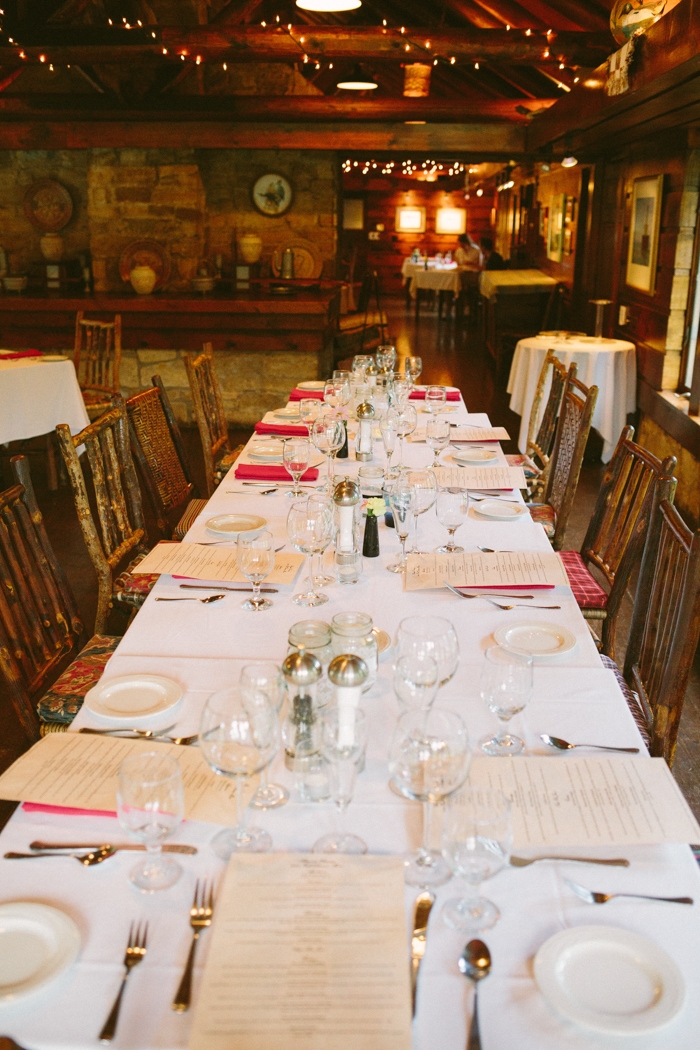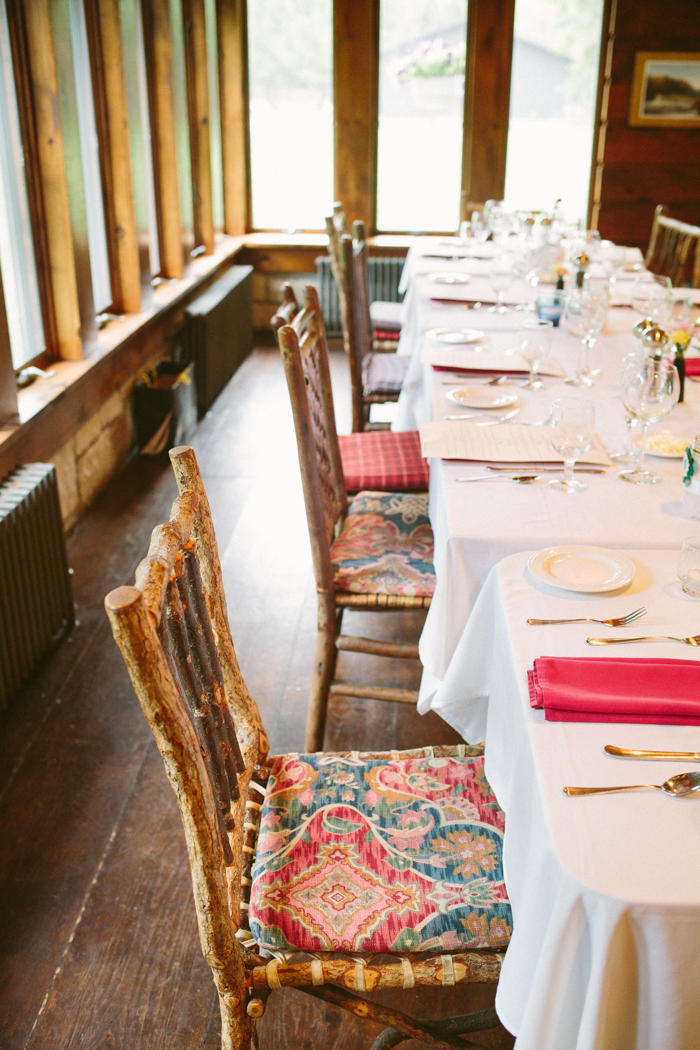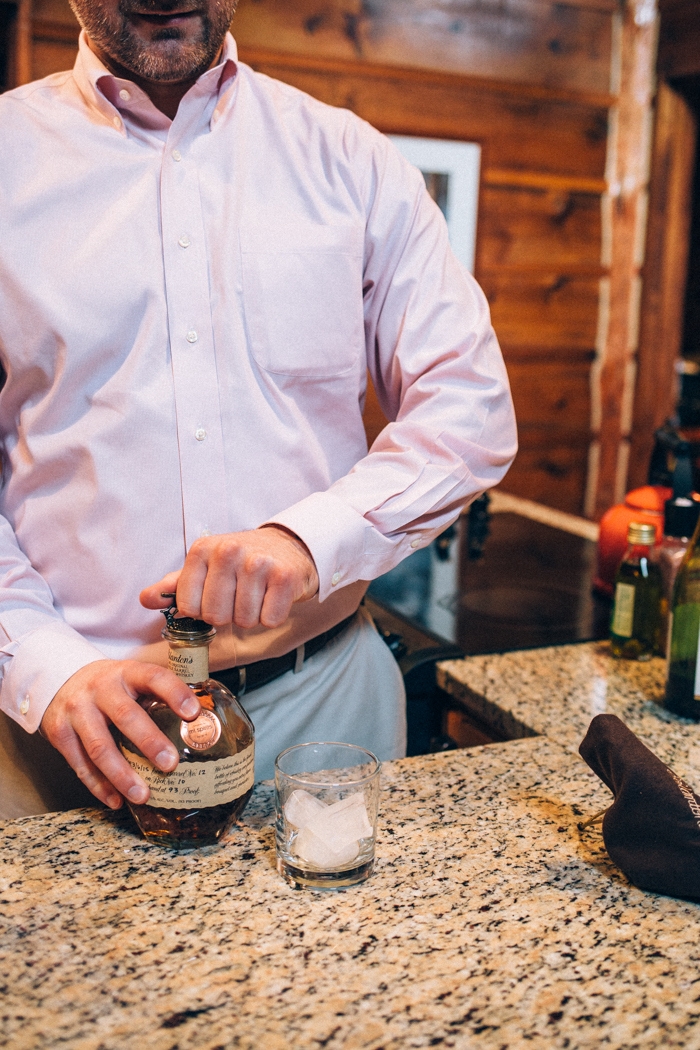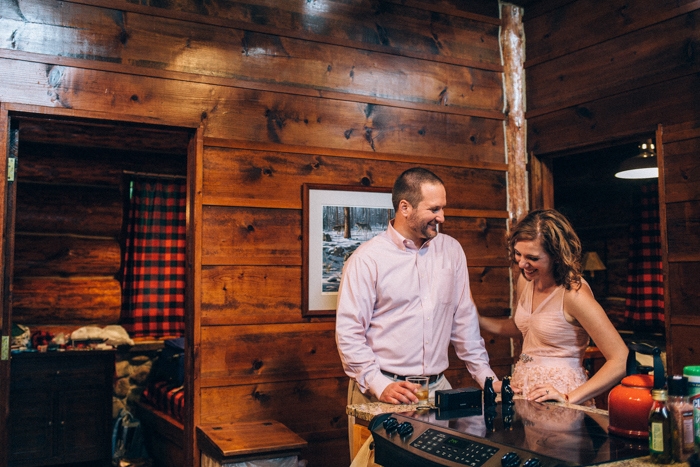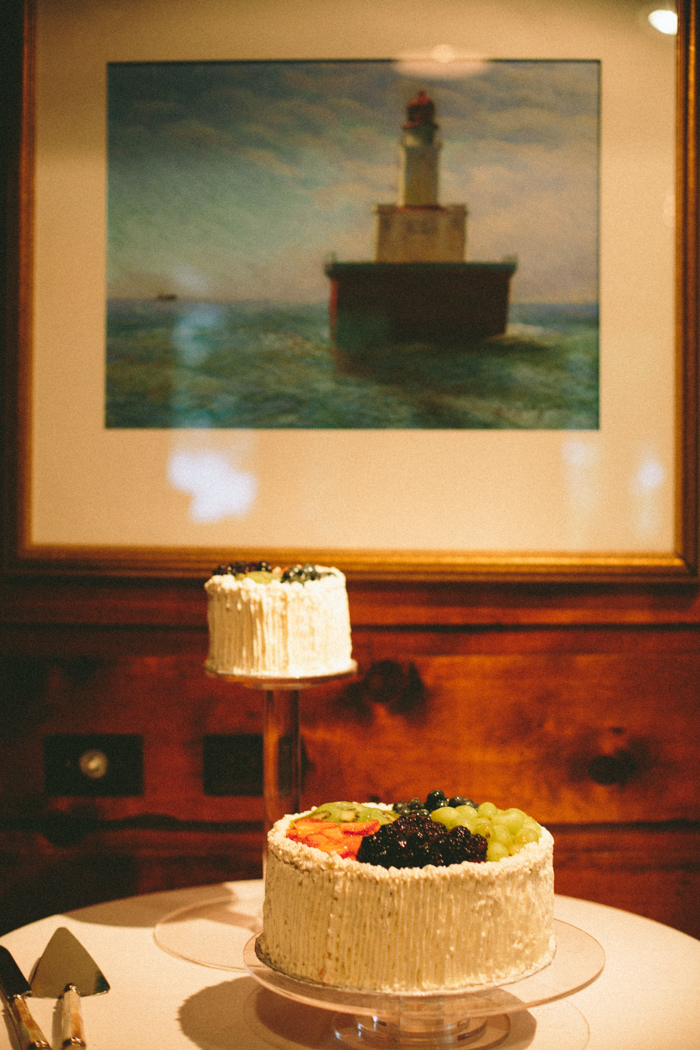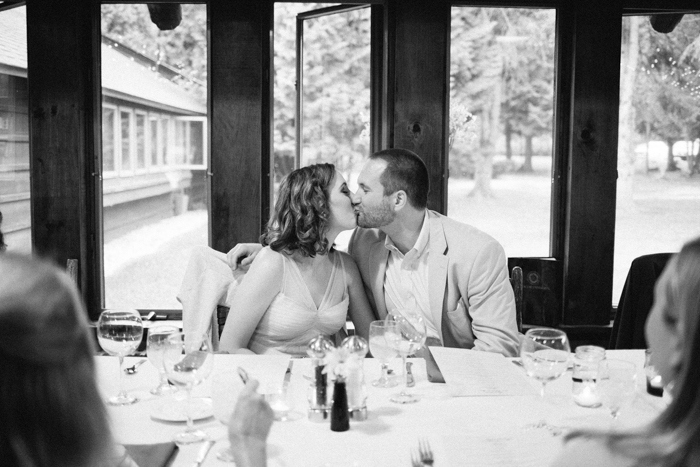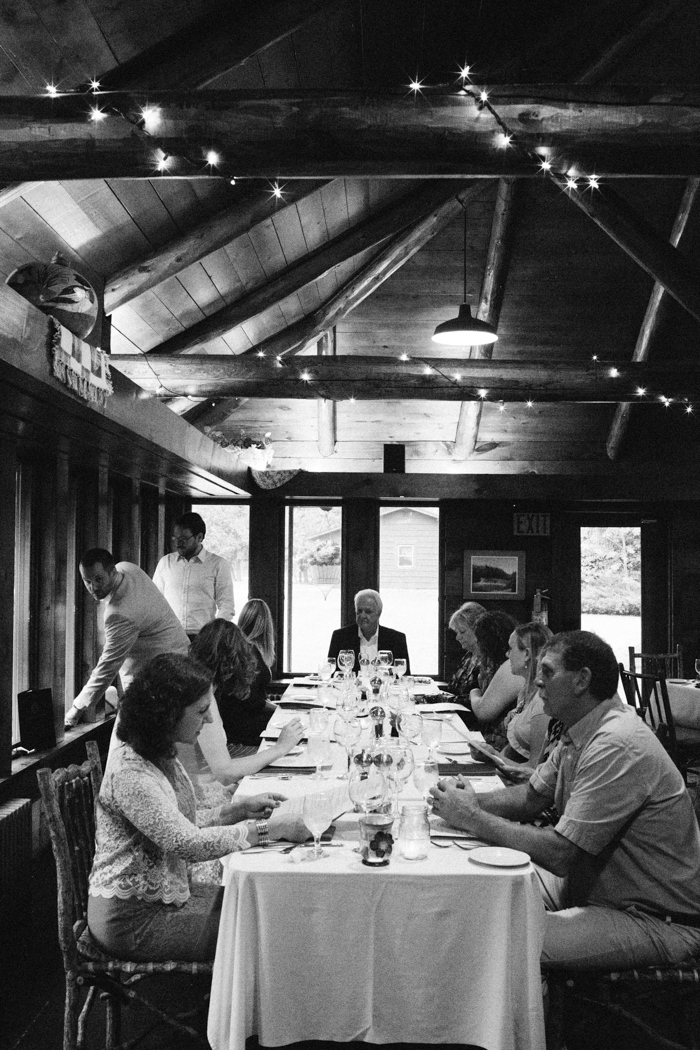 What was the best thing about having an intimate wedding?
We noticed over and over in the days, weeks, and months leading up to the wedding that we were not going through the same amount of stress that we have seen other couples experience who chose big weddings.
We were able to spend quality time with each other, and with every single person who attended. We didn't spend a bunch of money on unnecessary things, and we enjoyed the satisfaction of doing things our way!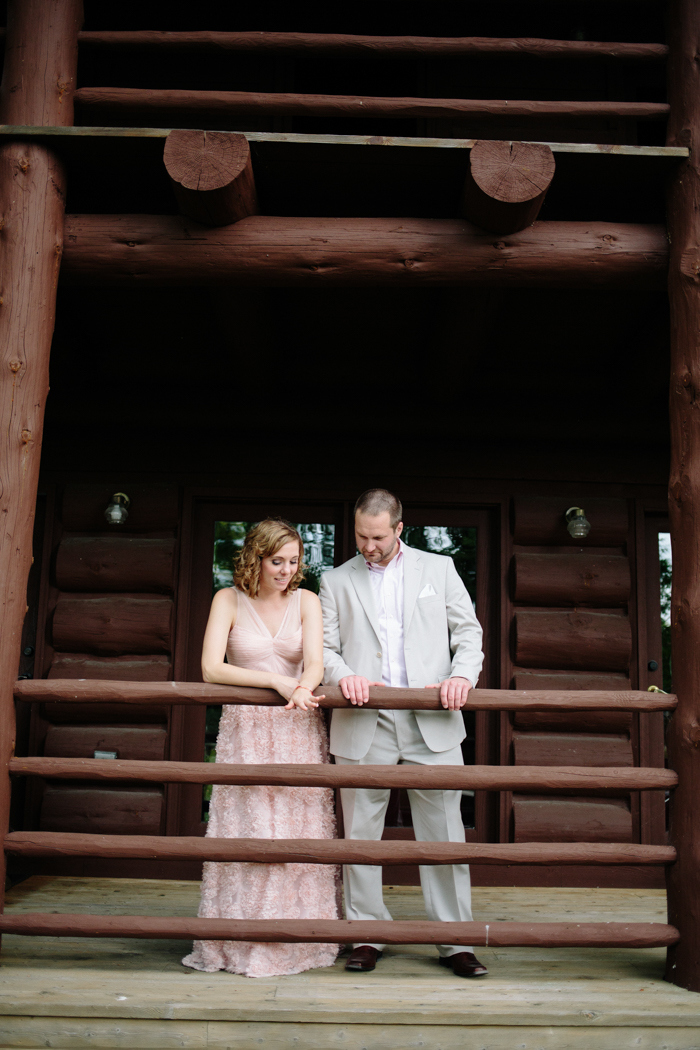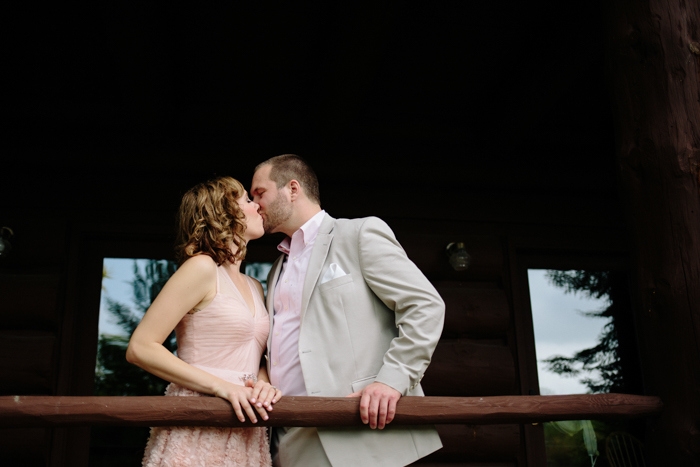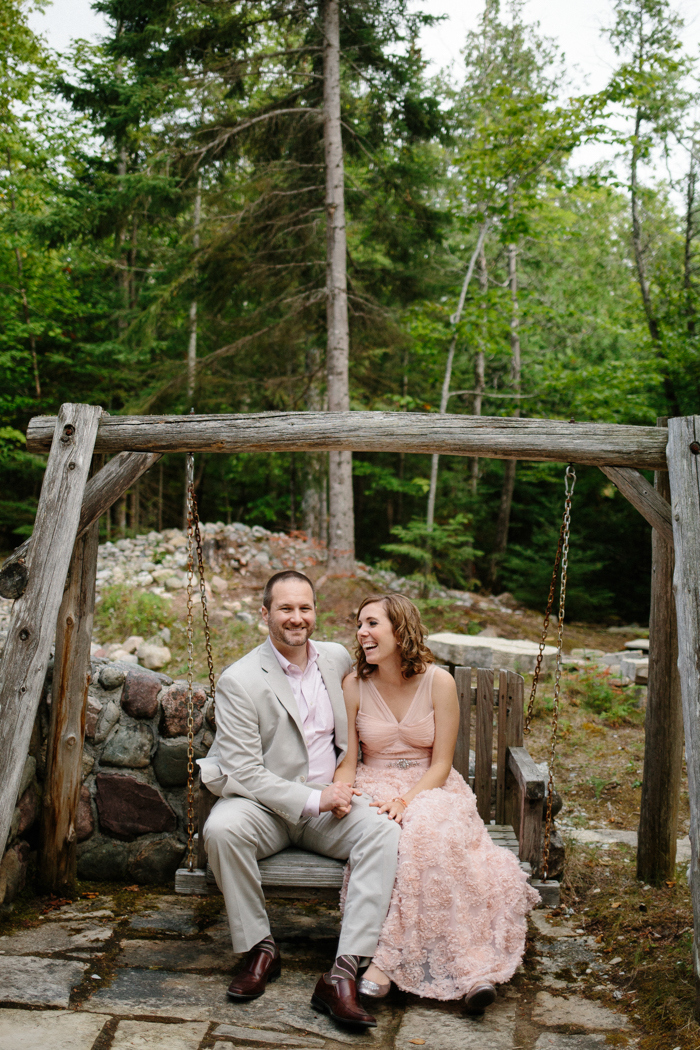 What advice do you have for couples who are considering an intimate wedding?
Even though we were less stressed, we did still experience some pressure to make things more complicated than was truly necessary. So to you other couples out there, our advice is to not sweat the small stuff. Keep it simple. If you get caught up trying to make every detail of the wedding perfect, you will drive yourself nuts –even if your wedding is small –and you will be giving up one of the benefits of a small, intimate wedding.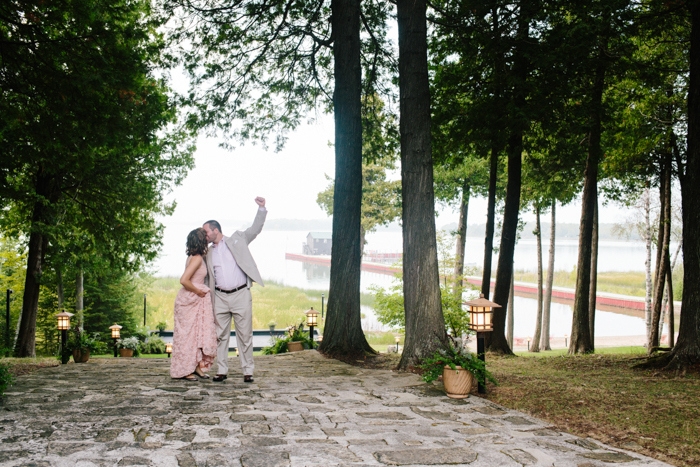 Vendors
Photographer:  Bryana Riutta, Riutta Images
Vendor Support: Drummond Island Resort & Conference Center