Whether you're looking to send a pick-me-up gift for a bride-to-be who's had a wrench thrown in her wedding plans due to COVID-19, propose to your bridesmaids with one-of-a-kind self-care gifts, or simply surprise a friend from afar, there's always occasion to send a fun and thoughtful care package.
From a bright and beautiful Box of Sunshine, to lovely spa gift boxes, these 10 unique care packages for her are must-sees.
This candy and candle "Good Things Ahead" gift box from My Weekend is Booked is the ultimate gift for her. This gift box is positively packed with goodies, and is sure to delight the recipient.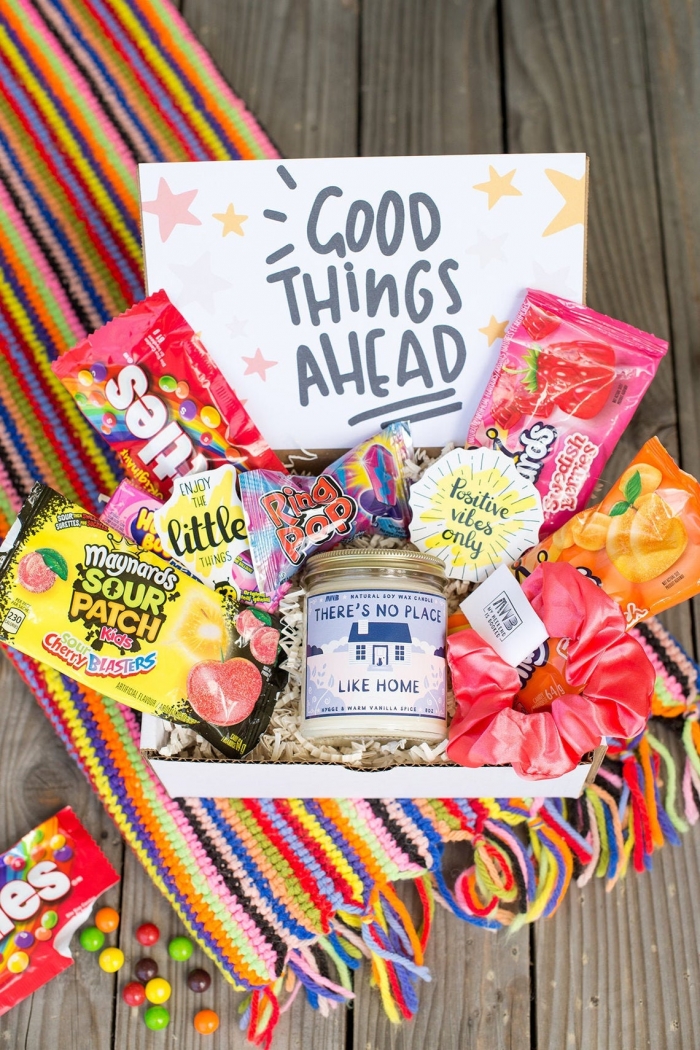 This sea-inspired spa gift set from My Weekend is Booked features a selection of 100% natural handcrafted products that she is sure to love. Truly the perfect gift to promote self-care and relaxation.
If she's a lavender fan, this lavender gift box from My Weekend is Booked is sure to delight. This lovely spa box features a natural lavender essential oil soy candle, lavender and mint essential oil soap bar and handmade lavender sachet,
Featuring a personalized "miss you" message, this custom spa gift box from My Weekend is Booked is an extra-special option.
Send joy and positivity from afar with this fun Box of Sunshine from My Weekend is Booked.
Remind a friend or loved one that there are brighter days ahead with this summer gift box from My Weekend is Booked.
Self care is a gift that keeps on giving. This Self Care Club Gift Box from MyWeekendisBooked is a perfect way to encourage a friend or loved one to treat themselves.
MyWeekendisBooked's coffee gift box is the ideal indulgence for the coffee connoisseur. This brew-tiful box includes an espresso candle, a milk and honey soap bar and a pound of artisan coffee from Red Lantern Coffee Co. 
The Adventure from Home gift box from MyWeekendisBooked is the perfect gift for those who love the outdoors.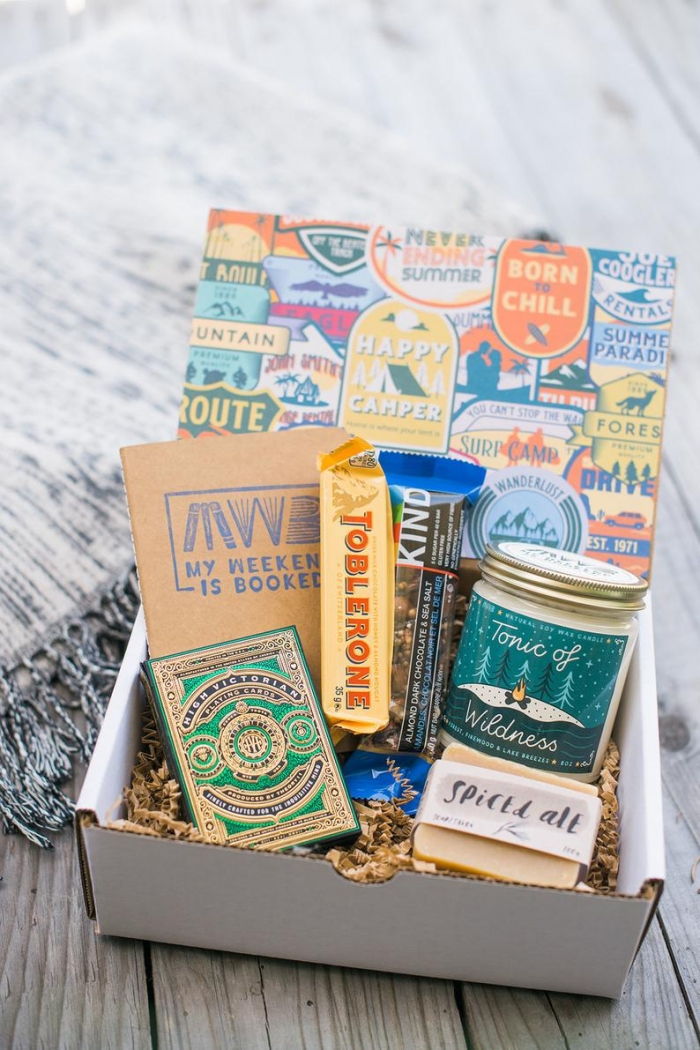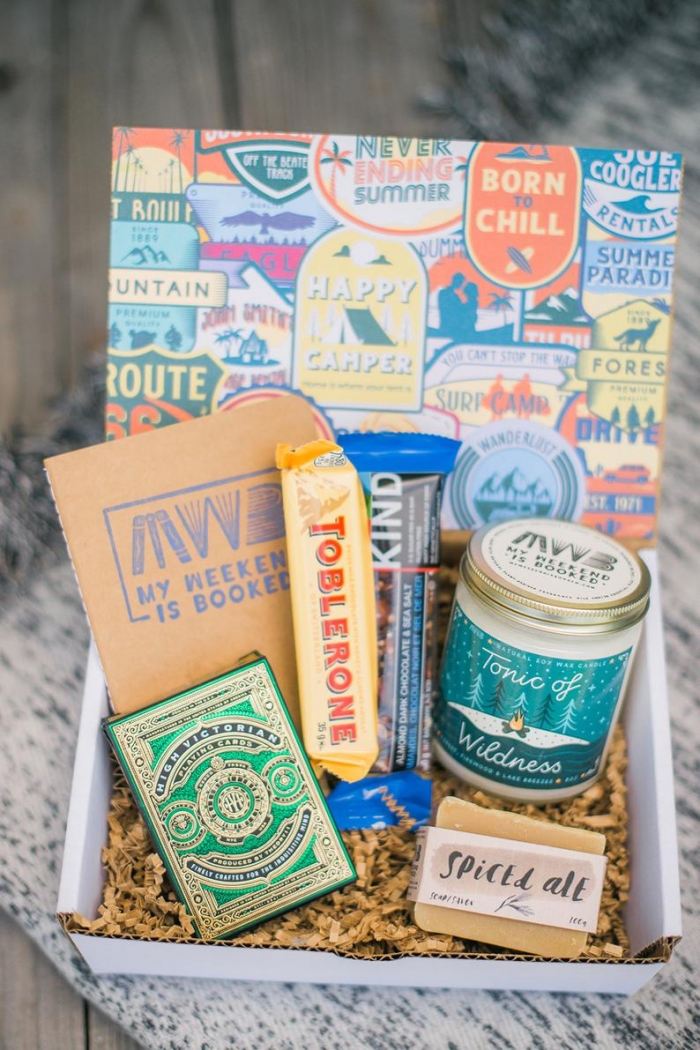 Asking your girls to join your bridal party should be as special as possible. Fortunately, with these personalized bridesmaid gift boxes from MyWeekendisBooked your bridesmaid proposals will be as stylish and elegant as can be.