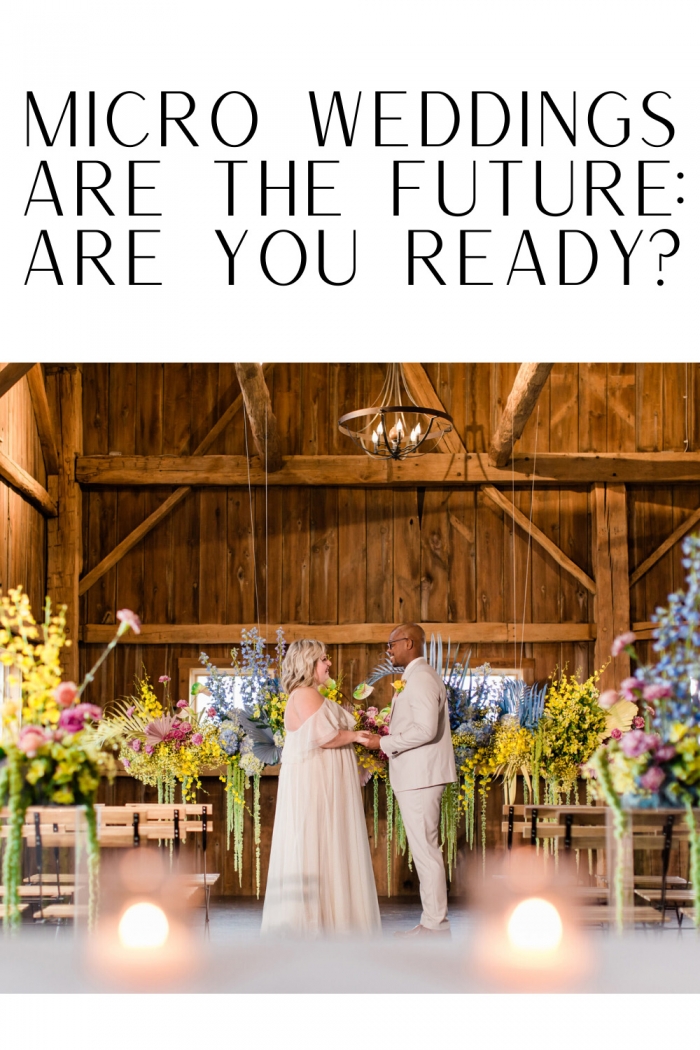 Maybe you are one of the brides who set your wedding date pre-Covid. You were figuring things out and felt good about how your plans were unfolding. A micro wedding wasn't even on your radar.  Then, suddenly, the world changed and your plans were stopped dead in their tracks.
Countless couples are having to navigate these scary new waters sans compass. For many, excitement has been overtaken by anxiety and disappointment that their weddings will be nothing like they envisioned – if they happen at all. But there is hope. Enter the micro wedding.
I've been writing about micro weddings for nearly twenty years. They've always been a 'thing', but in recent years the idea has gained momentum. Now that Covid is here with no end in sight, the micro wedding has quickly skyrocketed in popularity. For many couples, it's their only option.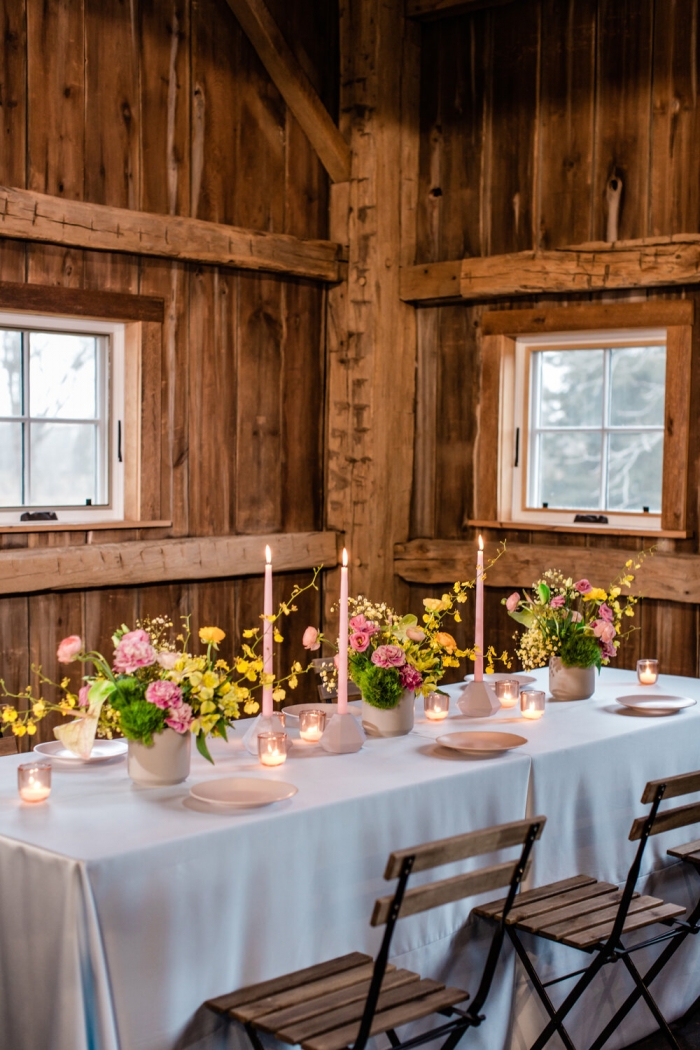 What is a micro wedding?
In 2017, The New York Times interviewed me for a piece called What to Know About Having a Microwedding which defined the micro wedding as having 15 guests or fewer. With many Canadian provinces and US states only allowing a handful of people to gather in one place, the micro wedding is often much smaller than 15 guests.
For couples who relish the idea of a big wedding with all the fixins', the micro wedding might feel like a let down. But for many, the opposite is true. For these couples, the silver lining in this pandemic madness is that the pressure to invite people to their wedding out of obligation has disappeared. Gone is the pressure to invite co-workers, extended family, and acquaintances. Weddings are stripped down to their very essence; the love between two humans and their commitment to one other.
Even before the pandemic, many venues latched on to the micro wedding trend, offering scaled back weddings to couples looking to save money and time. Now that Covid is here, venues are seeing an opportunity to reach couples who are keen on getting married despite the pandemic.
Zingerman's Cornman Farms in Ann Arbor Michigan launched the Tiny Wedding in the Spring of 2018.
"The Tiny Wedding was the result of a trend in the inquiries we received – couples were choosing to simplify the wedding process, reducing guest count, picking all-inclusive packages, or simply eloping. As more and more couples leaned towards the alternative wedding over the traditional, we realized that venues like ours needed to follow suit," explains Jamie Gray, Marketing and Communications Manager for Zingerman's Cornman Farms.
Now that the pandemic has caused many larger affairs to be cancelled or postponed, the Tiny Wedding has never been more relevant.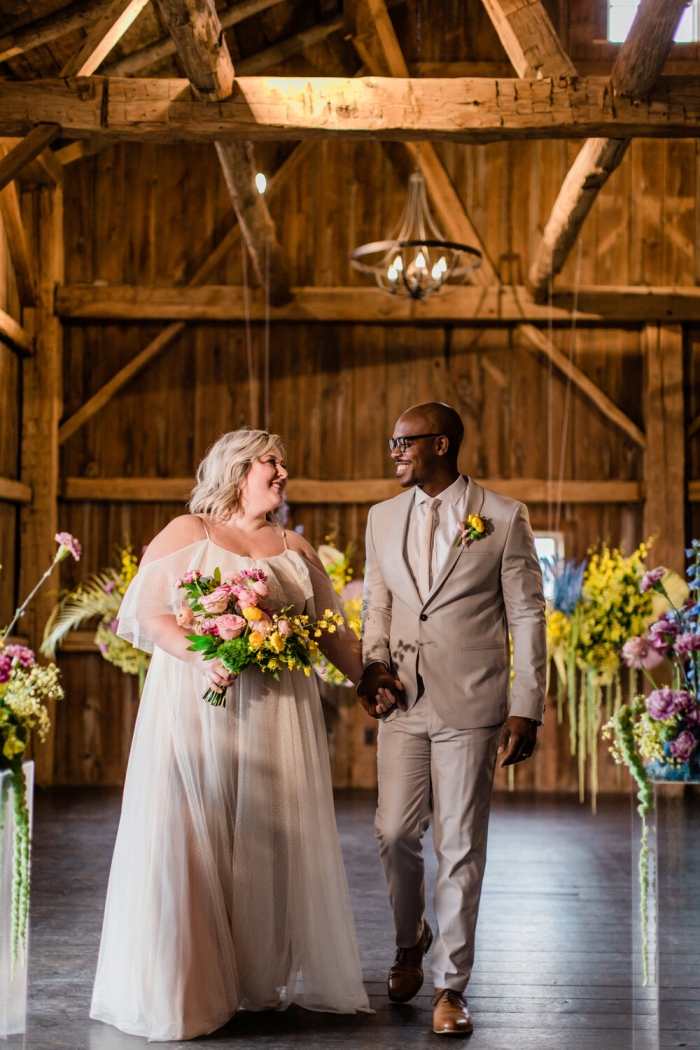 The Tiny Wedding takes place during 1.5 hours, and accommodates a maximum of 10 guests, including the couple. For $2,000, the couple receives a pre-packaged wedding that takes care of all the details, including venue rental, wedding design, florals, photography, ceremony and officiant, small wedding cake and sparkling wine toast.
Zingerman's Cornman Farms anticipates a strong demand for micro weddings this summer. The venue has put several procedures in place to adapt to the pandemic including: live stream video service to those who cannot attend; floor plans that space people six feet apart; the use of disposables instead of china for meal service; screening guests upon arrival; replacing valet parking with traffic directors.
McKenzi Taylor, a Las Vegas elopement and micro wedding expert and owner of Cactus Collective Weddings says she's seen a surge in demand from couples looking to schedule elopements and micro weddings.
She predicts that the micro wedding trend will soar in the second half of 2020 and into 2021 due to social distancing.
Taylor, who describes her micro weddings as a hybrid of elopement and lavish wedding, says the desert is the ideal location for these strange times.
"A micro wedding in the Las Vegas desert could be the perfect post-pandemic celebration for cautious couples. It's outdoors, so there's lots of space and fresh air, not to mention the beautiful desert backdrop, which after spending so much time quarantined inside, will bring an extra feeling of freedom for couples."
Another option for the micro wedding is the backyard wedding. Depending on where you live, you might not have any venues available to you and an at-home, backyard wedding might be your only option. And that's not necessarily a bad thing.
Coming from someone who had an unforgettable at-home backyard wedding, it might just be the most beautiful thing to come out of these crazy times!
Photo One, Two and Three: Lola Grace Photography ; Photo Four: Cactus Collective Weddings