While buying an engagement ring on Etsy might seem unconventional, for many couples it is a great experience. One of the advantages is you have the chance to work one-on-one with an independent jeweler, making the process far more personal than ordering a ring from a large company. Etsy makers each have their own unique flair, from rings made purely from recycled materials, to incredibly detailed rings with unique shapes & stones; on Etsy there is truly something for everyone.
While this stunning ring set from Hollyseen looks like it costs more than the average wedding, it costs less than $200!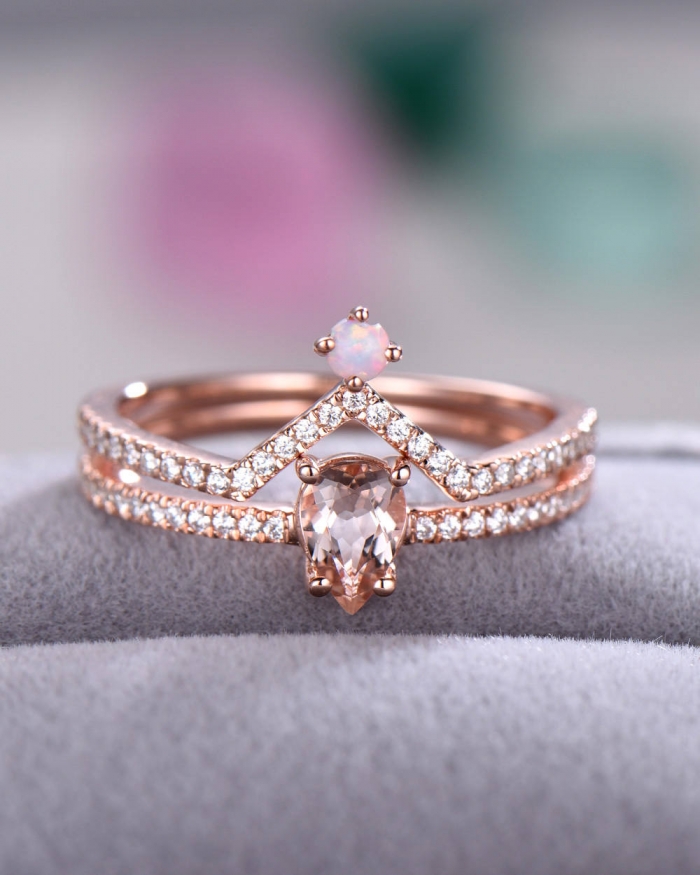 This moonstone rings set from BlackTreeLab is truly a piece of art. The tiny flower is covered in 14k gold, and the moonstone shines beautifully.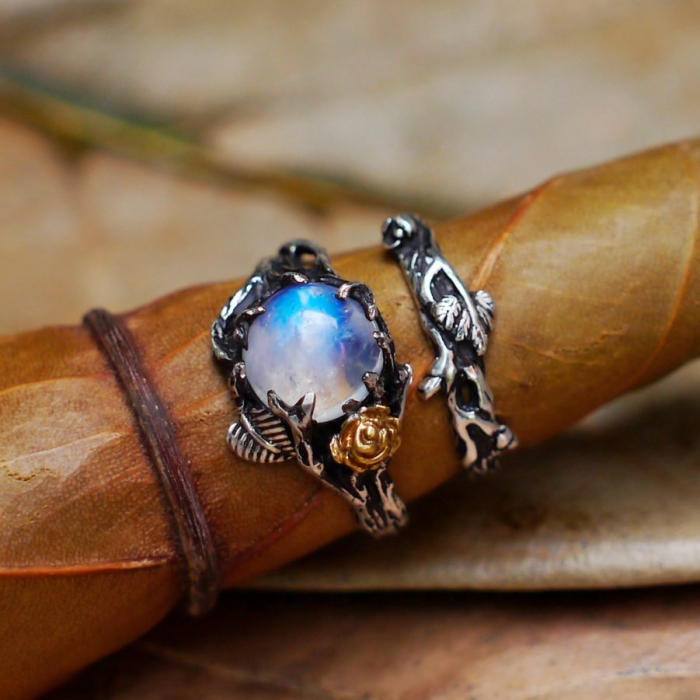 Struggling to choose between moonstone and diamond? You don't have to! DoriRing perfectly incorporates the two stones into this rose gold ring set.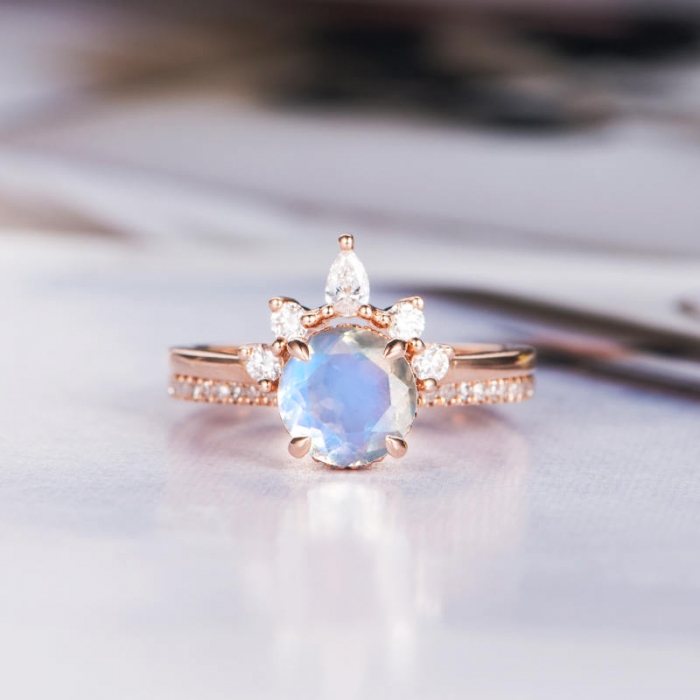 This luminous morganite ring from BelindaSaville is the perfect ring to start your stack.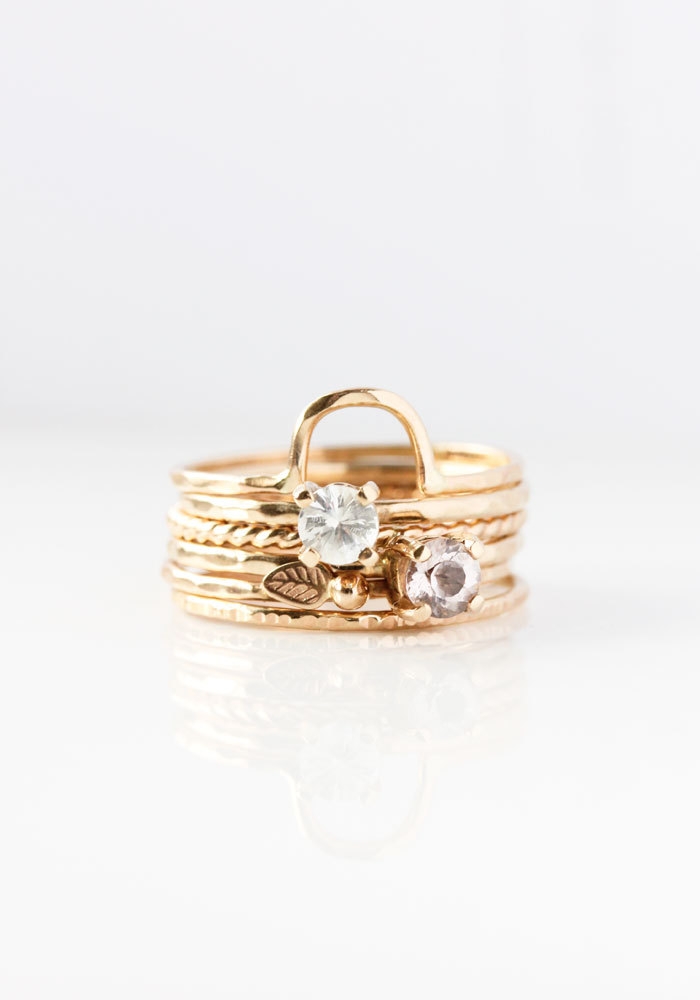 Let your inner royal shine with this Crown ring set from Masterjewelryshop.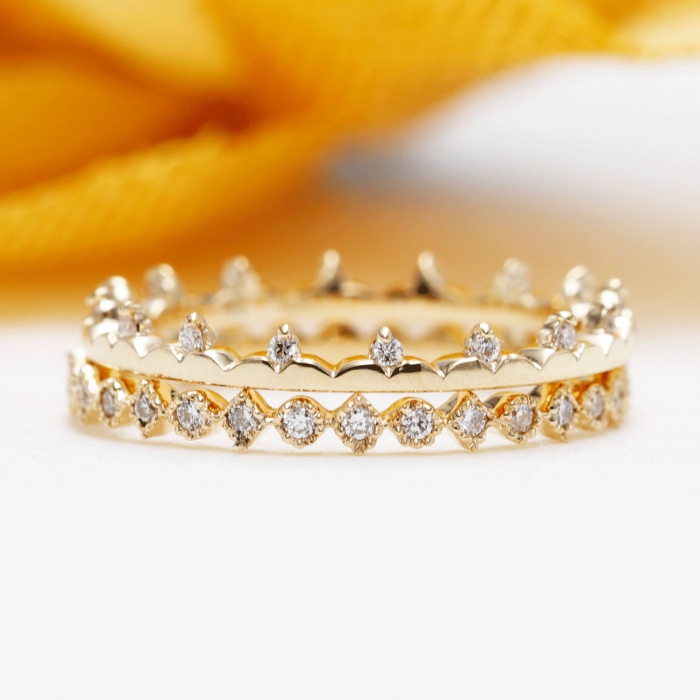 For a more dramatic look, go with this rose gold and pearl ring set from LoveRingsDesign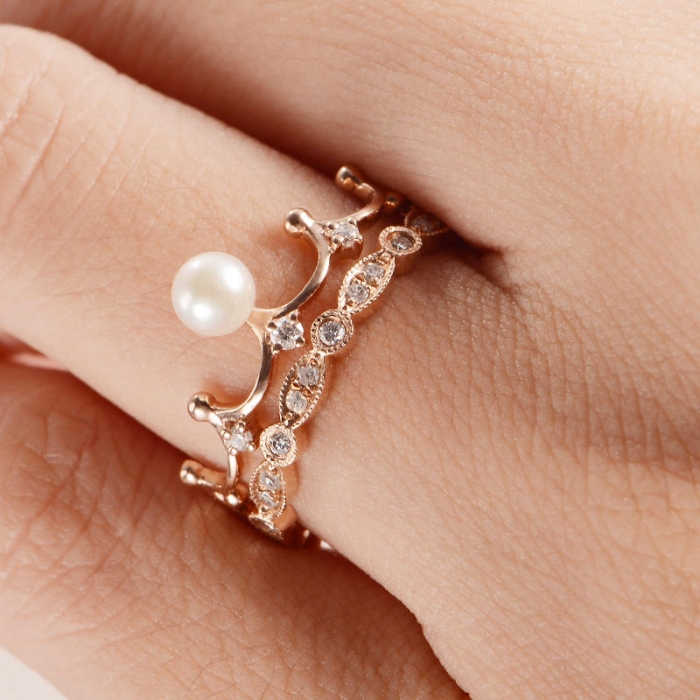 With 10 conflict-free diamonds, and pure 18k gold, this art deco stacking ring set from MICHALBENDZEL is sheer luxury.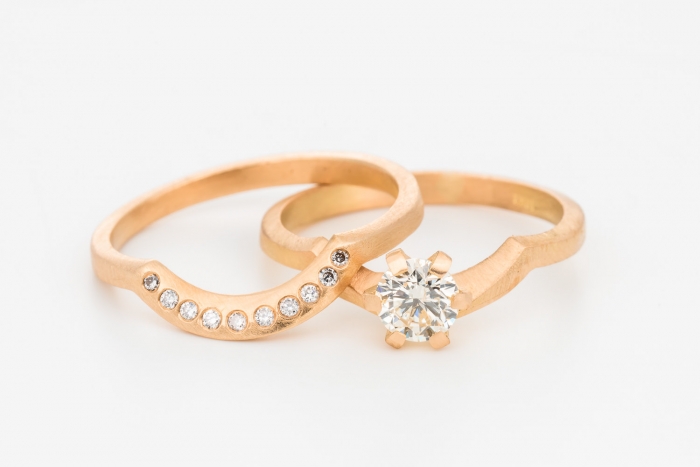 Trying to choose between rose gold, gold and silver? You can have all three with chevron ring set from GormanDesigns.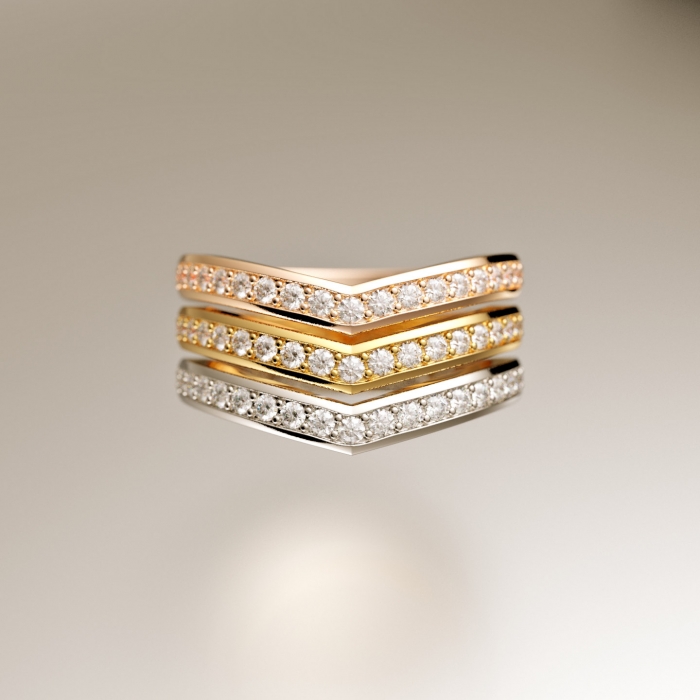 This bold and beautiful 18k gold & diamond ring set from NirOliva is under $1500.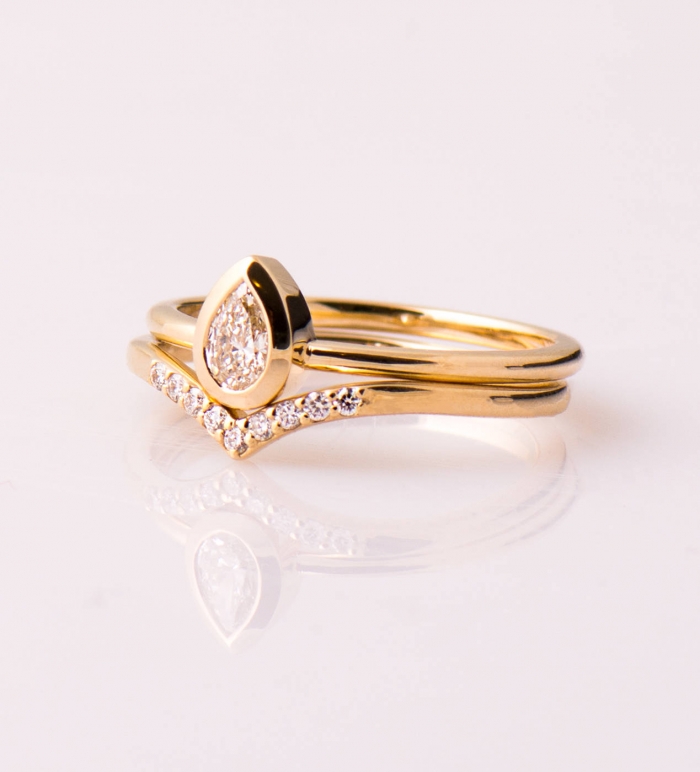 AnuevaJewelry will work with you to create the eco-friendly stacking ring of your dreams with recycled gold & diamonds.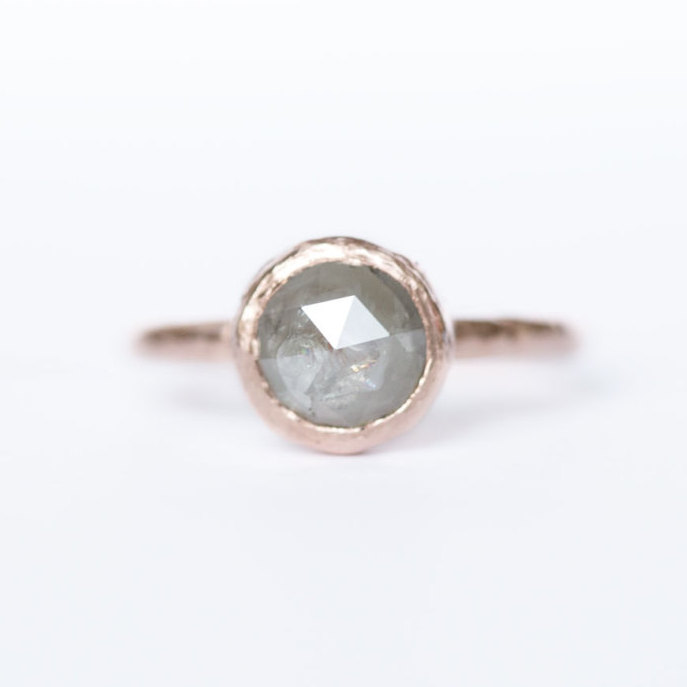 *This post contains Etsy affiliate links