Looking for that finishing touch for your bridal look? From delicate floral combs to elegant necklaces, there's something to suit every bride. Don't let these items sit in your shopping cart for too long; all of these items ship free within Canada until May 14!
These teardrop earrings from SarahWalshBridal are exquisite. Can you believe they cost just $60?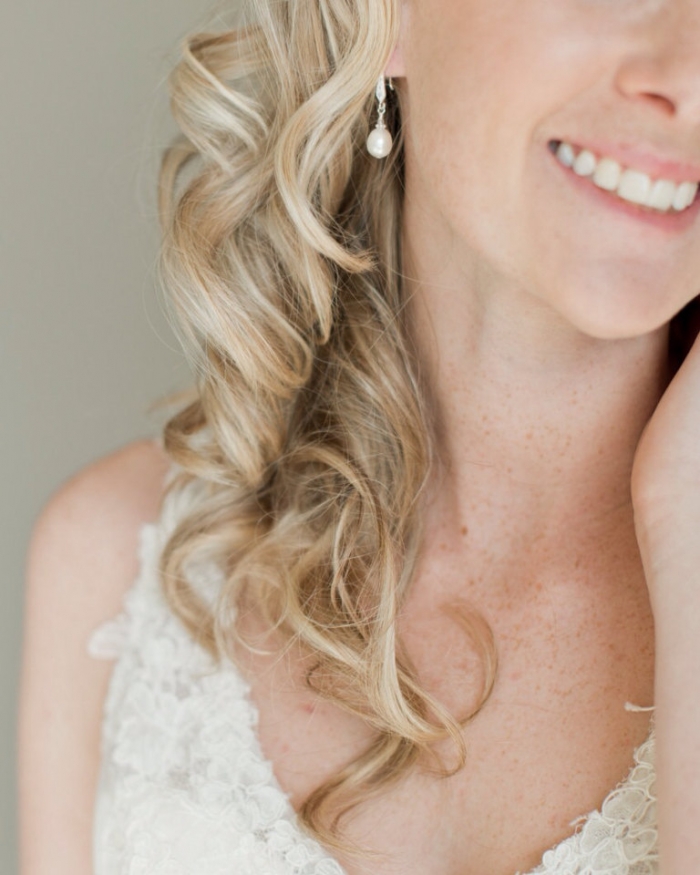 Do you feel your wedding dress is missing a little something? This crystal and pearl belt from Truvelle is beautiful in the front and back; it ties together with a lovely grosgrain ribbon.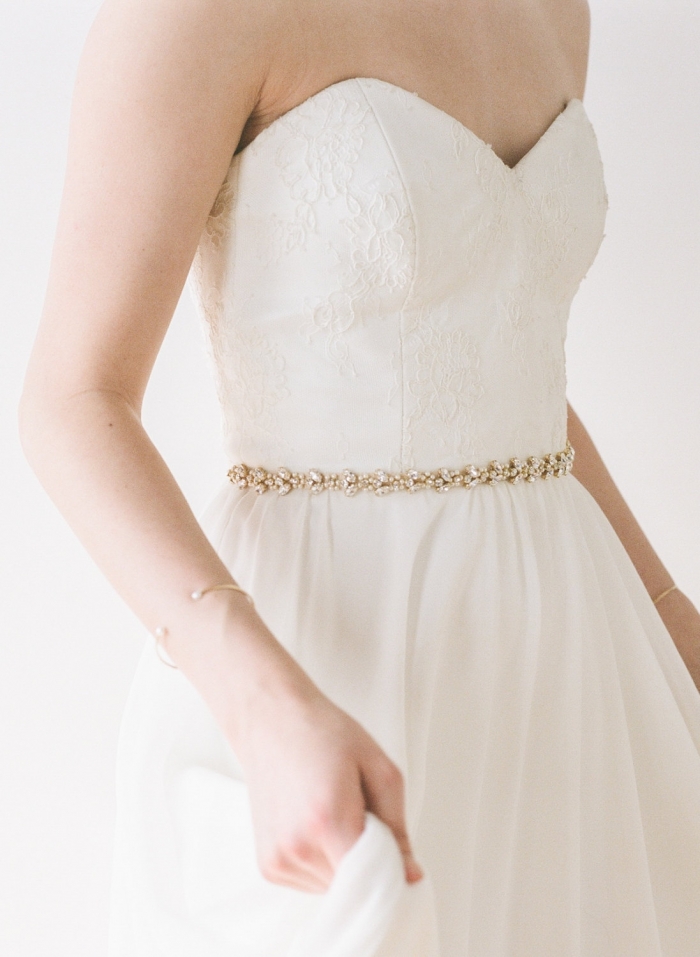 This silky handmade veil from Truvelle is worth the splurge. We adore the lace detailing!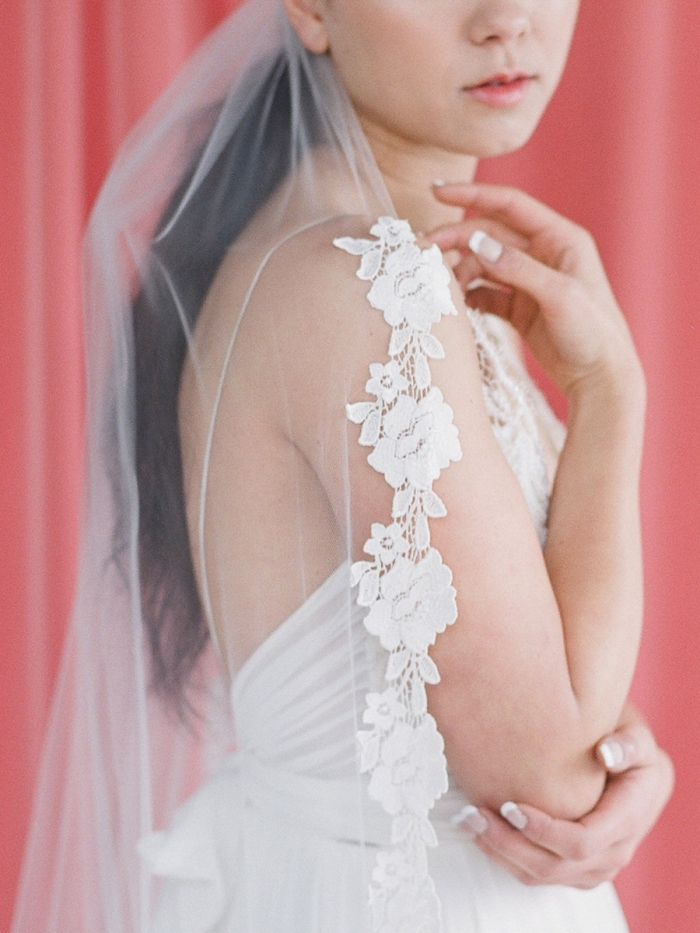 No beach bridal look would be complete without this delicate blush floral comb from OhDinaFlowerCrowns.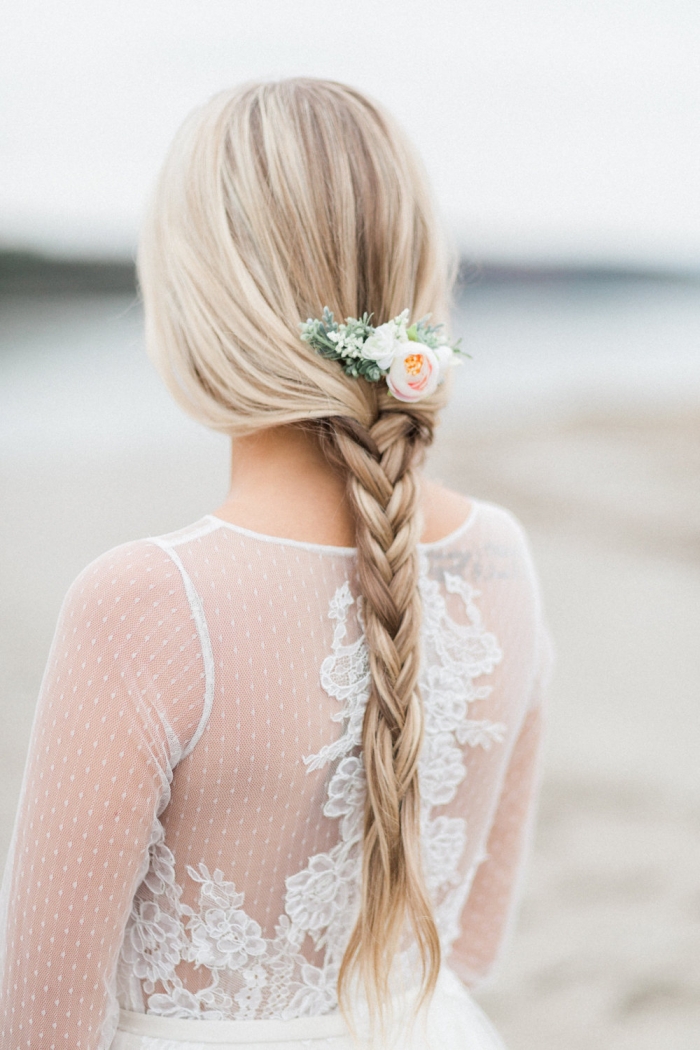 The minimalist bride will appreciate the beauty of this vine hairpiece from  Truvelle .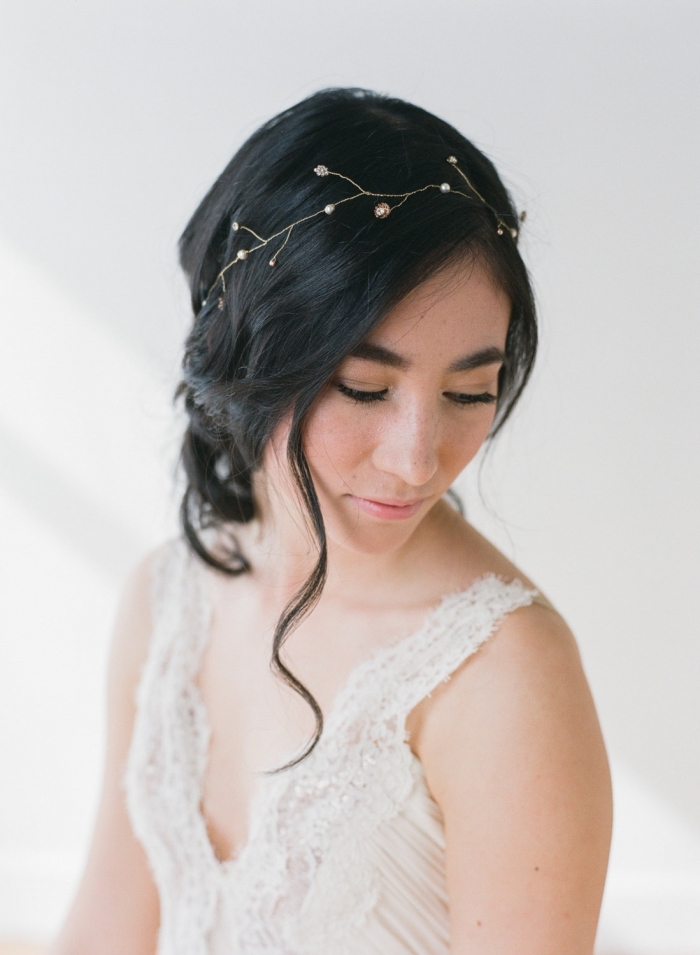 Freshwater pearls adorn this luxurious bridal hair vine from SarahWalshBridal.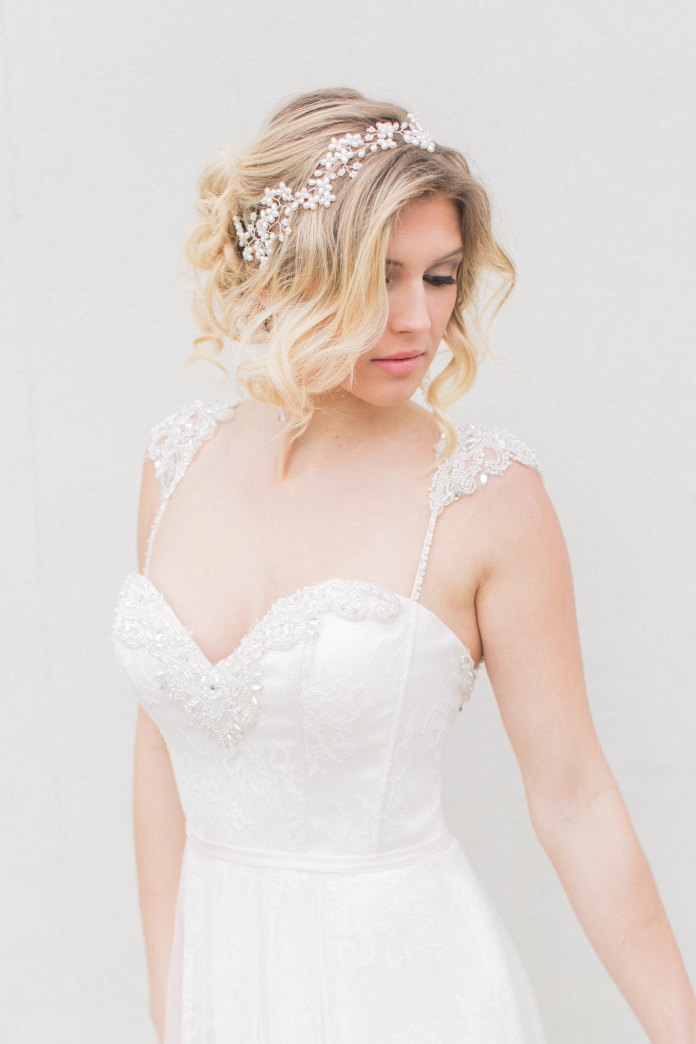 You and your bridesmaids will swoon over these earrings from dellabellaBoutique.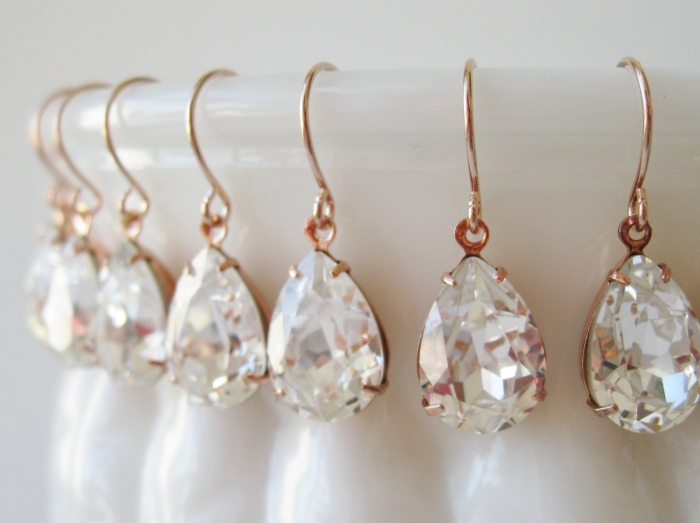 Looking for a veil that won't bother you on your walk down the aisle? This romantic veil from AtelierElise is fingertip length, so you won't have to worry about stepping on it throughout the day.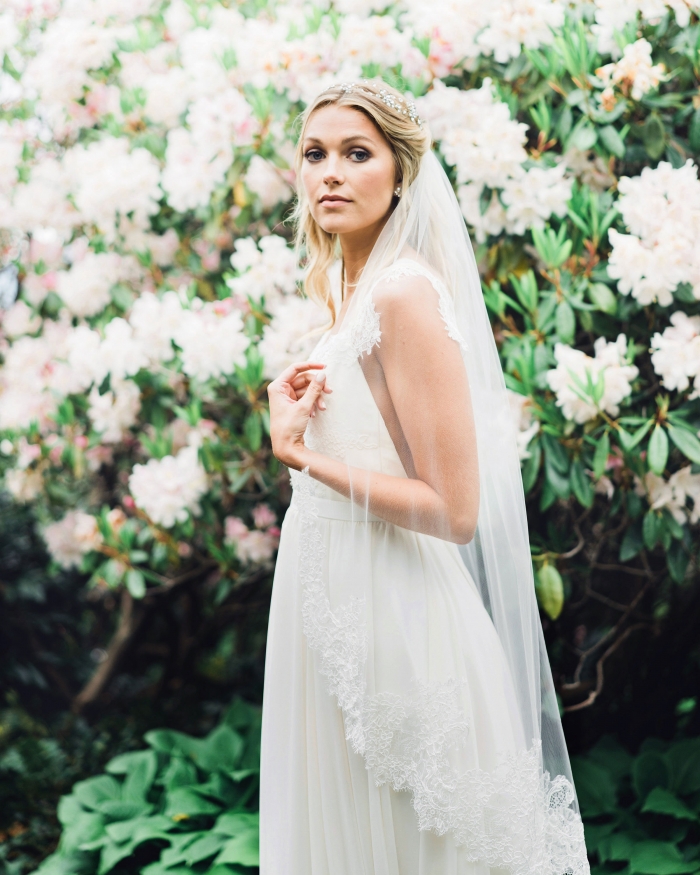 This crushed gemstone cuff from luxezen will add to your wedding day glow!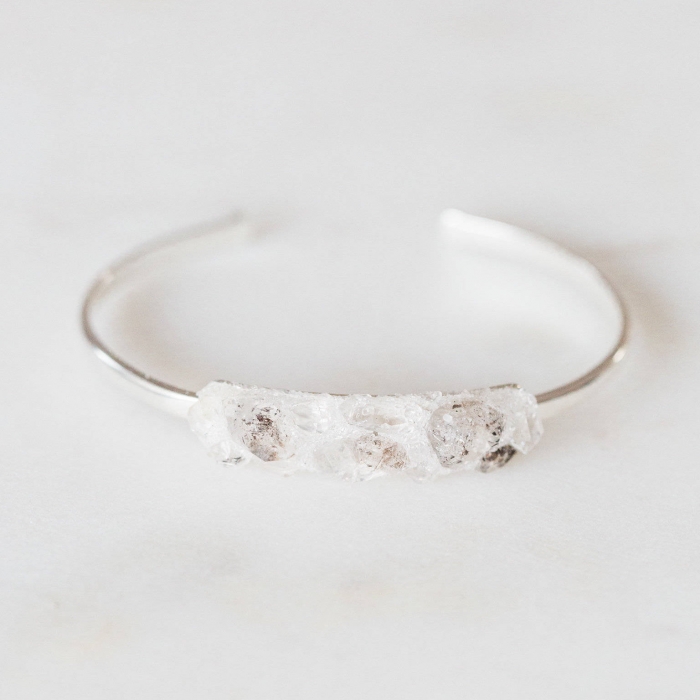 Add a dramatic flair to your look with this silk flower crown from OhDinaFlowerCrowns.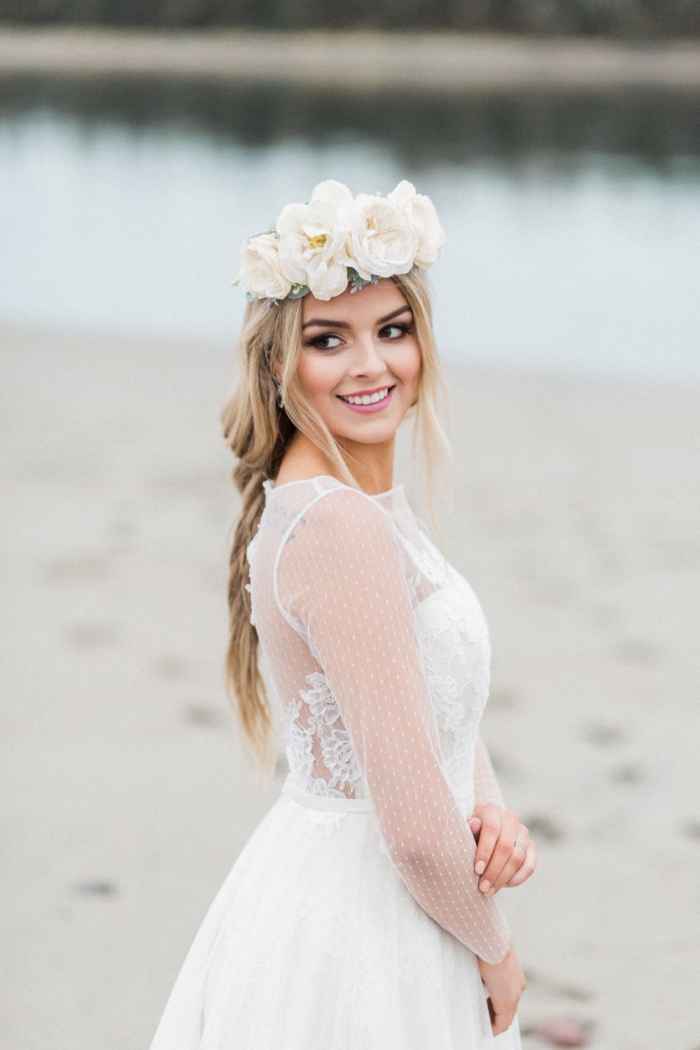 *This post contains Etsy affiliate links.