Tying the knot soon? Consider choosing a leaf-adorned ring. While varying from minimalist to statement rings, all of the leaf-adorned rings we're featuring have an elegance that you are sure to love. The only challenge now is choosing just one!.
Rose gold remains in the spotlight this year for rings, and it is not hard to see why! This delicate rose ring set with a diamond from DoronMeravWeddings is reminiscent of a fairy tale.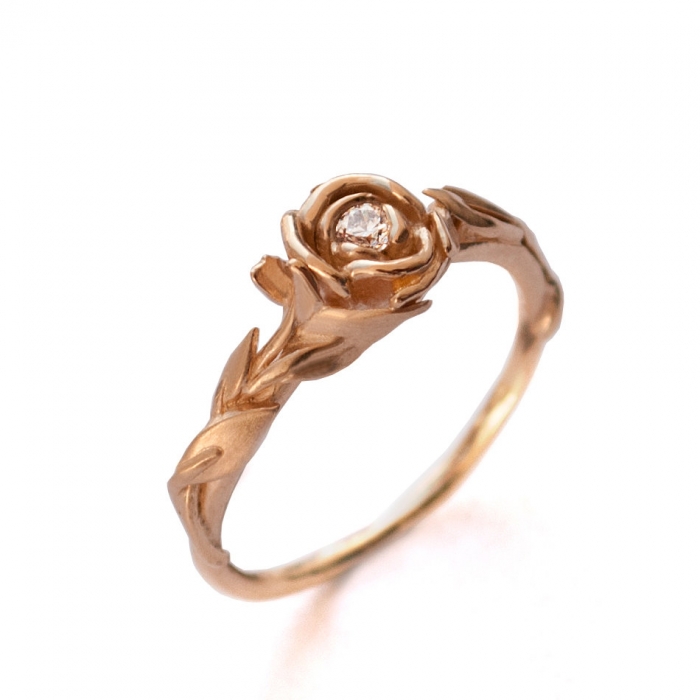 With a total of 24 diamonds set into a leave motif, this exquisite rose gold ring from SlowackJewelry will be treasured forever.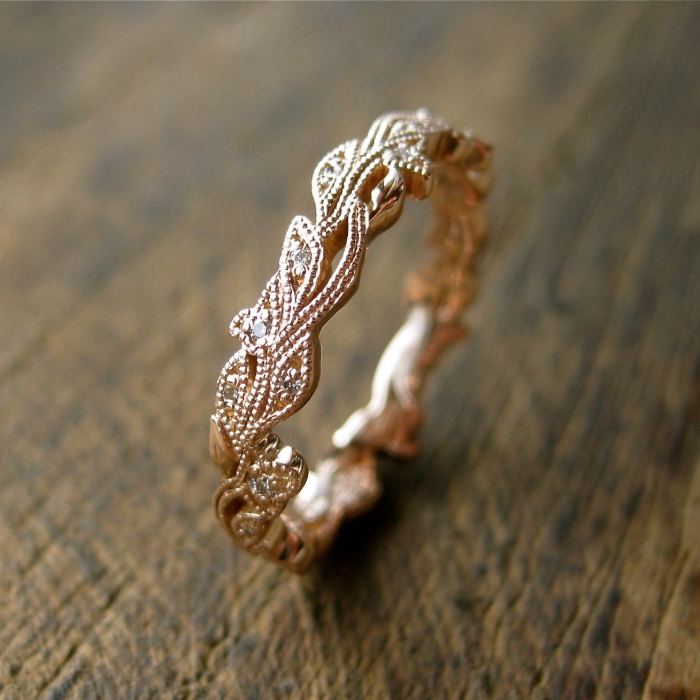 For the perfect ring set, stack this 18k rose gold band with the slightly more complex version from DoronMeravWeddings.
As described by BelindaSaville, this leaf stacking ring is "a delicate reference to new growth". The perfect symbolism for your wedding ring.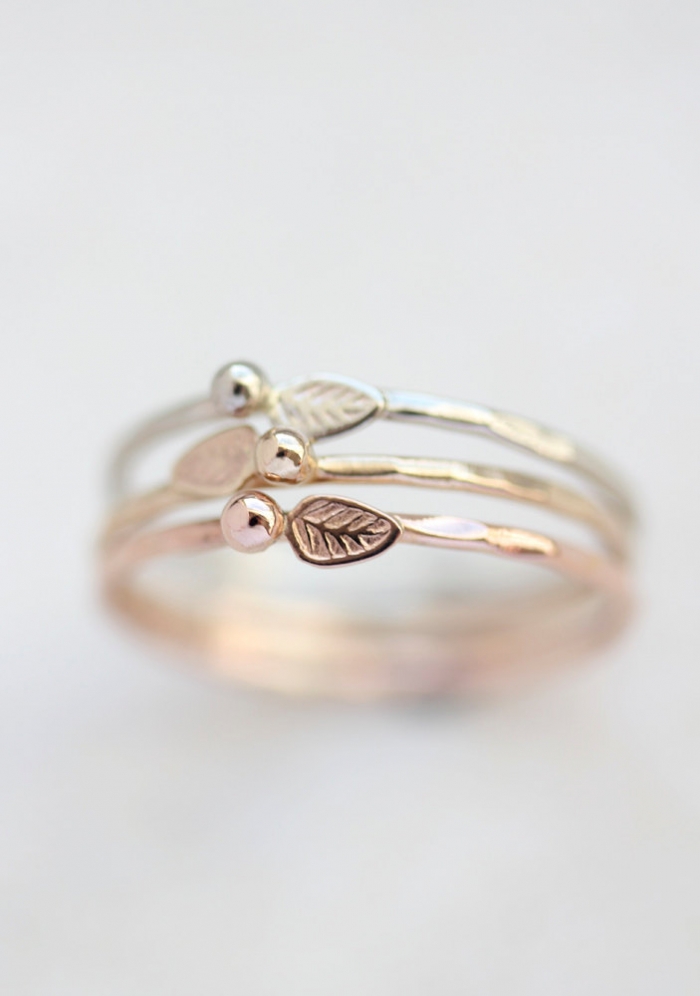 Vintage glamour and modern rose gold are combined to create this ideal diamond engagement ring from SillyShinyDiamonds.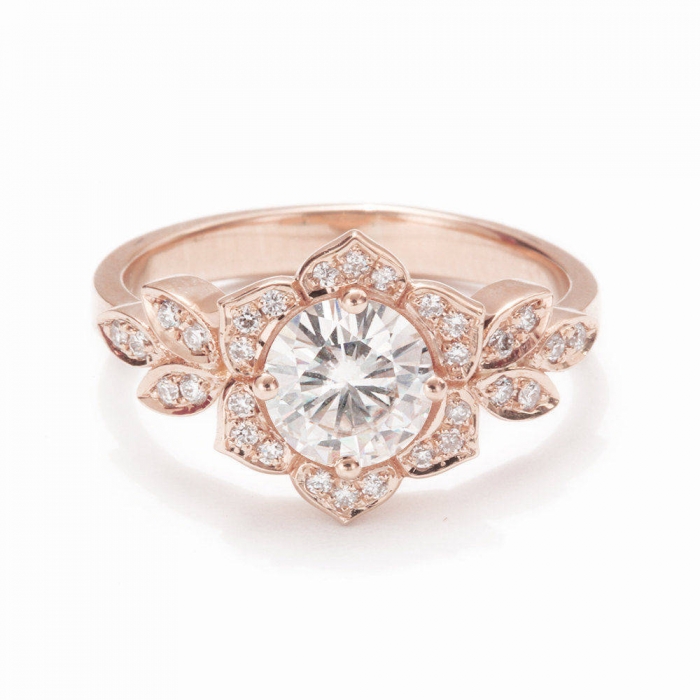 Delicate and unique, any nature lover will have this rose gold oak ring from CrazyAssJewelry on their radar!
It's hard to believe that this beautiful wedding ring set from ASecondTime is under $500!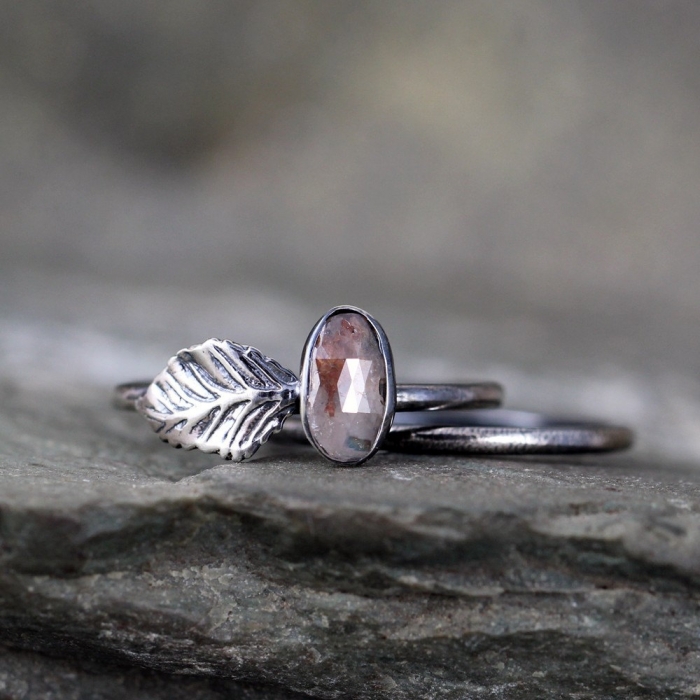 This marquise wedding ring from honngaijewelry goes effortlessly from everyday wear to evening wear.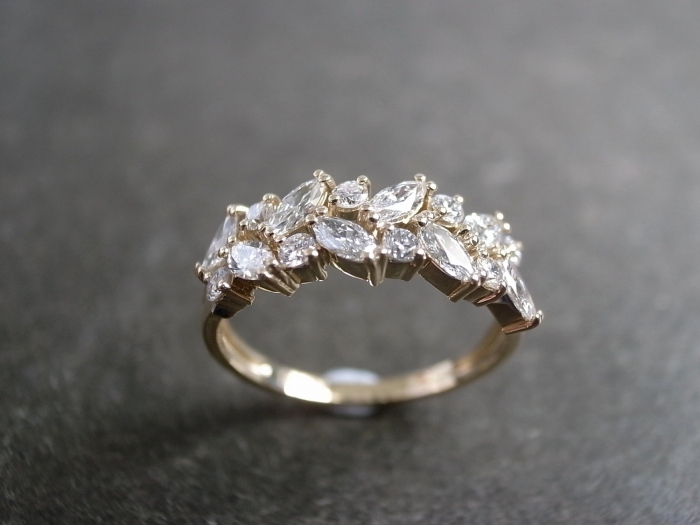 A raw diamond on a twig and leaf band from ASecondTime… is there a better ring set for nature lovers?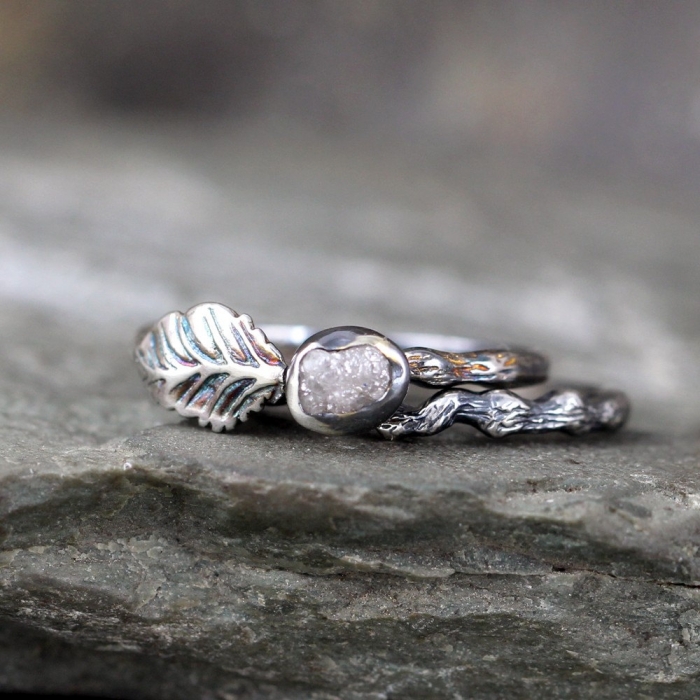 For a traditional style ring with a twist, this leaf engagement ring from Benati will not disappoint!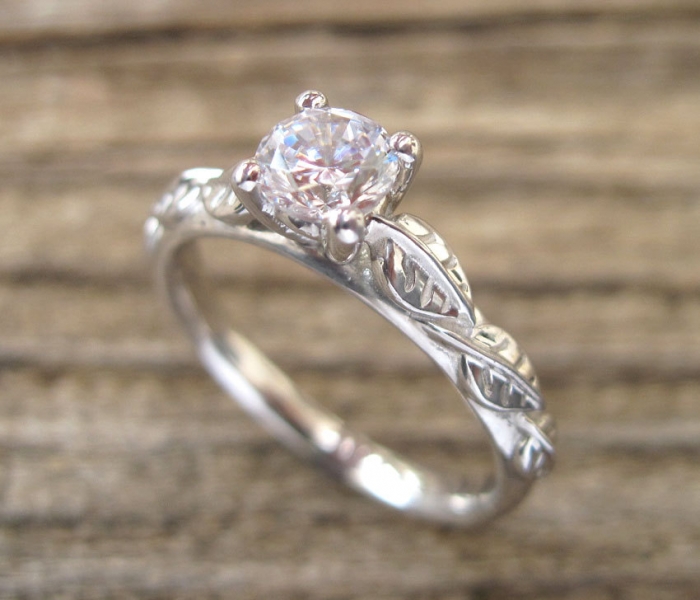 *This post contains Etsy affiliate links
Save
Save
Save
Save
Save