A long sleeved gown with a 10lb taffeta skirt may be the dress of your dreams when you try it on at the bridal shop, but when you're walking down the aisle in the blazing hot sun, it can turn into the dress of your nightmares. Avoid that wedding day drama with a light, airy gown. Whether you want to go for the boho goddess look with a lace crochet wedding dress, or keep it classic with an off-the-shoulder tulle gown, these 10 dresses are all breathtakingly gorgeous, and will keep you cool on your wedding day.
This blue-grey tulle gown from DreamandDress is très magnifique, non?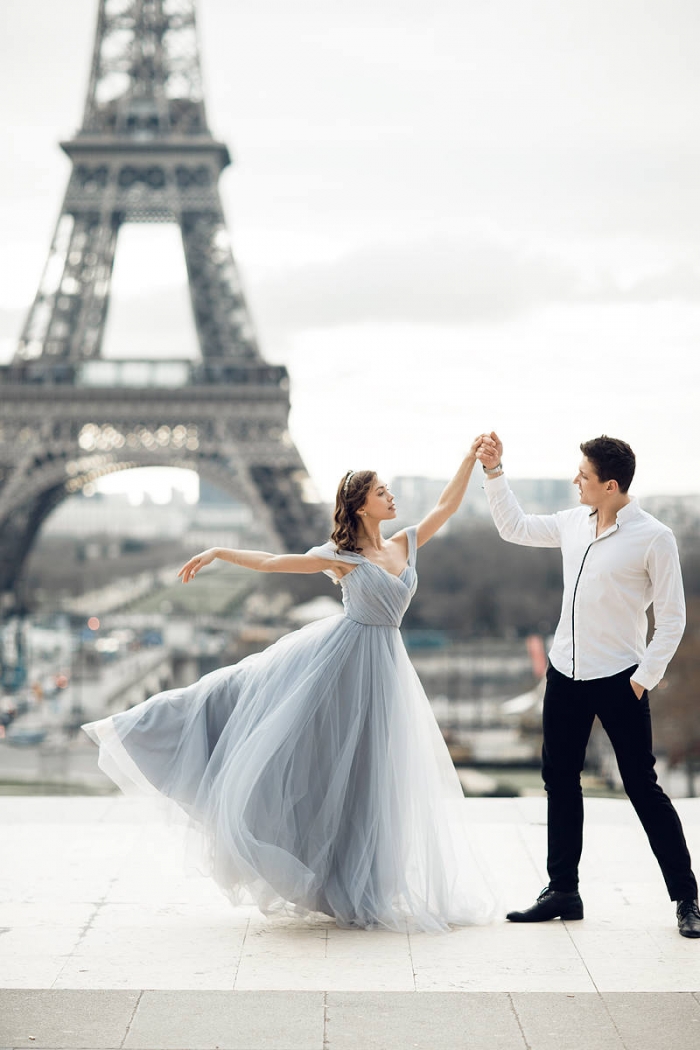 Featuring a plunging neckline, flat waistband and mermaid-shaped skirt, this gown from TheodoraJamesArmoire is über flattering.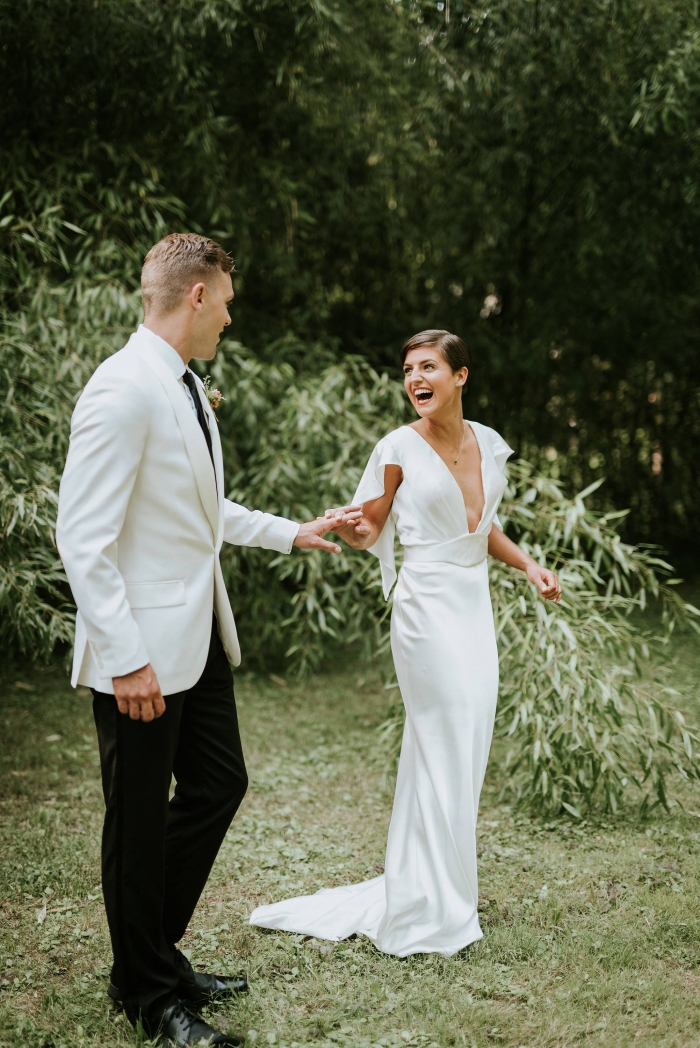 We can't take our eyes of this ethereal gown from MywonyBridal. This dress is made with five different colors and types of material, including silk chiffon.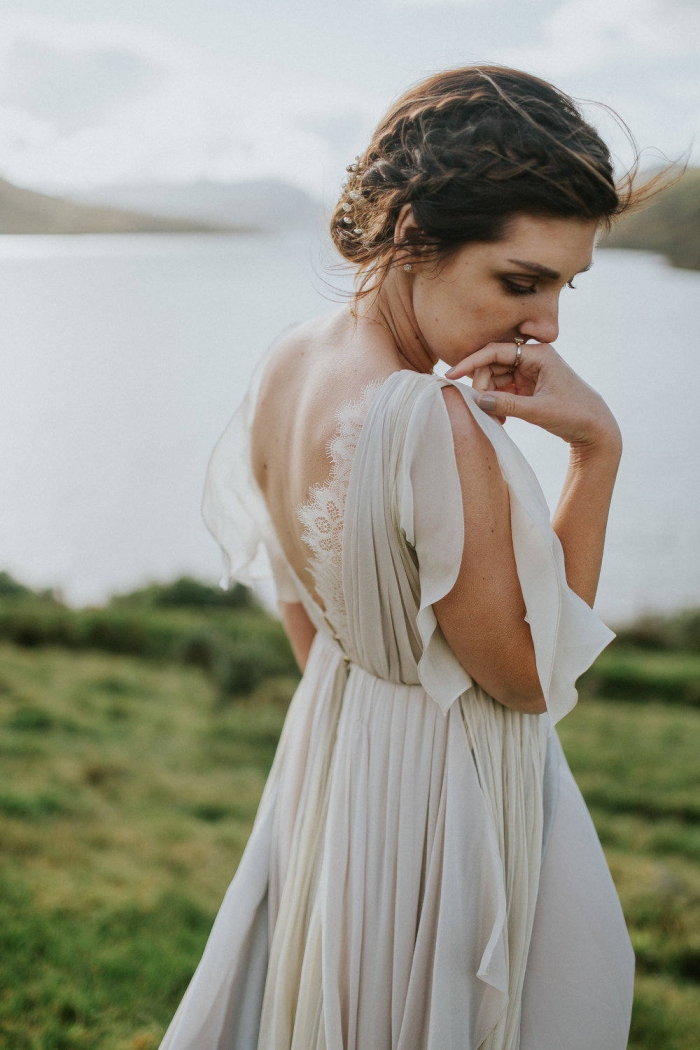 With elegant, off-the-shoulder neckline, a beaded belt, and a sleek, A-line skirt, this tulle dress from BoudoirWedding is fit for a princess!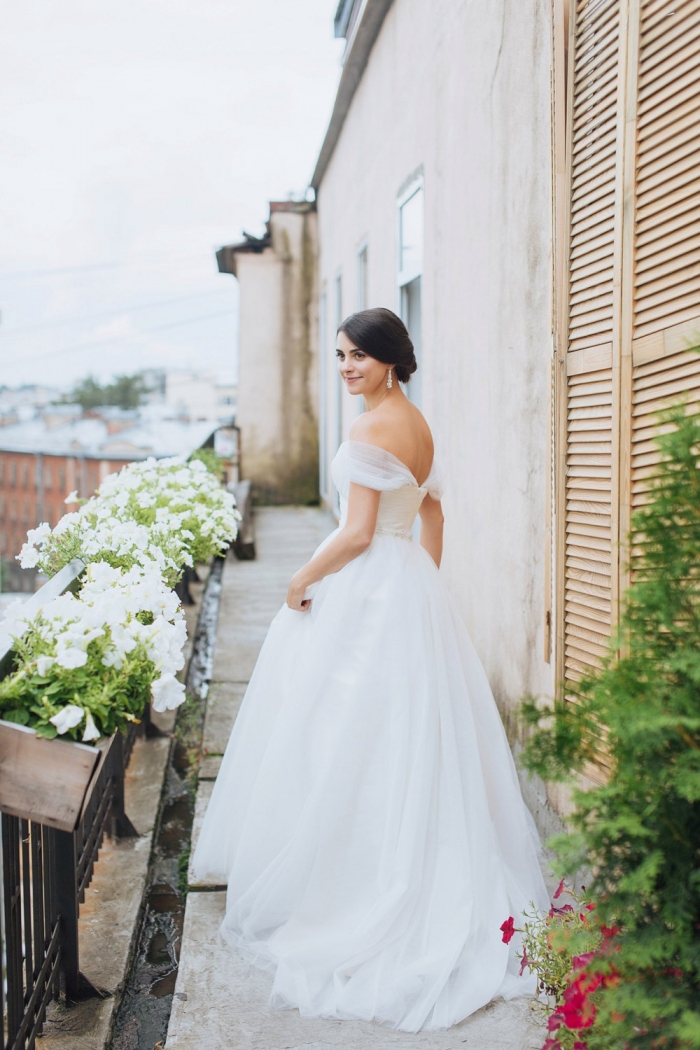 Look for a wedding dress that is truly one-of-a-kind? This lace boho dress from Reclamationbytrista is custom made with reclaimed fabric just for you!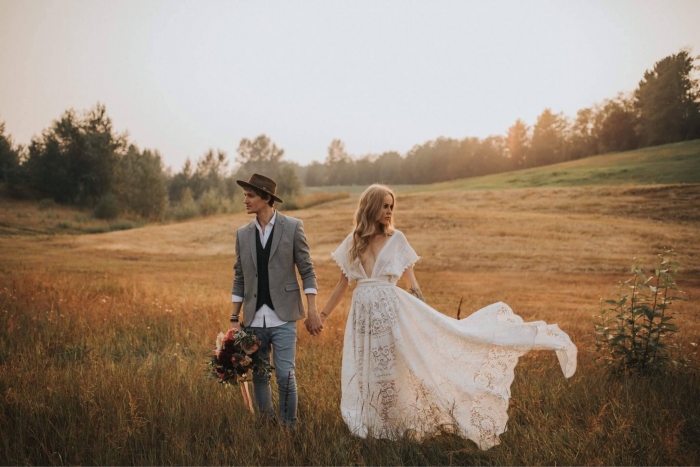 You deserve to be swathed in luxury on your wedding day. With layers of hand draped silk chiffon adorned with exquisite lace details, this gown from MywonyBridal is fit for royalty!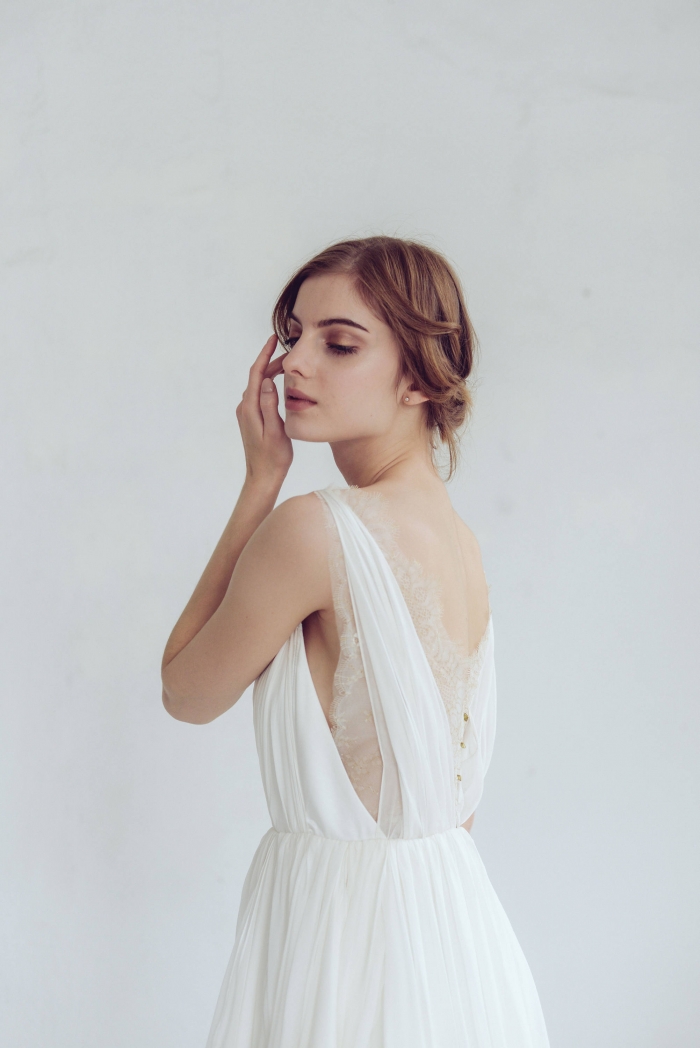 The delicate polka-dotted ruffled sleeves on this blush gown from DreamandDress prove that when it comes to wedding dresses, it's all in the details!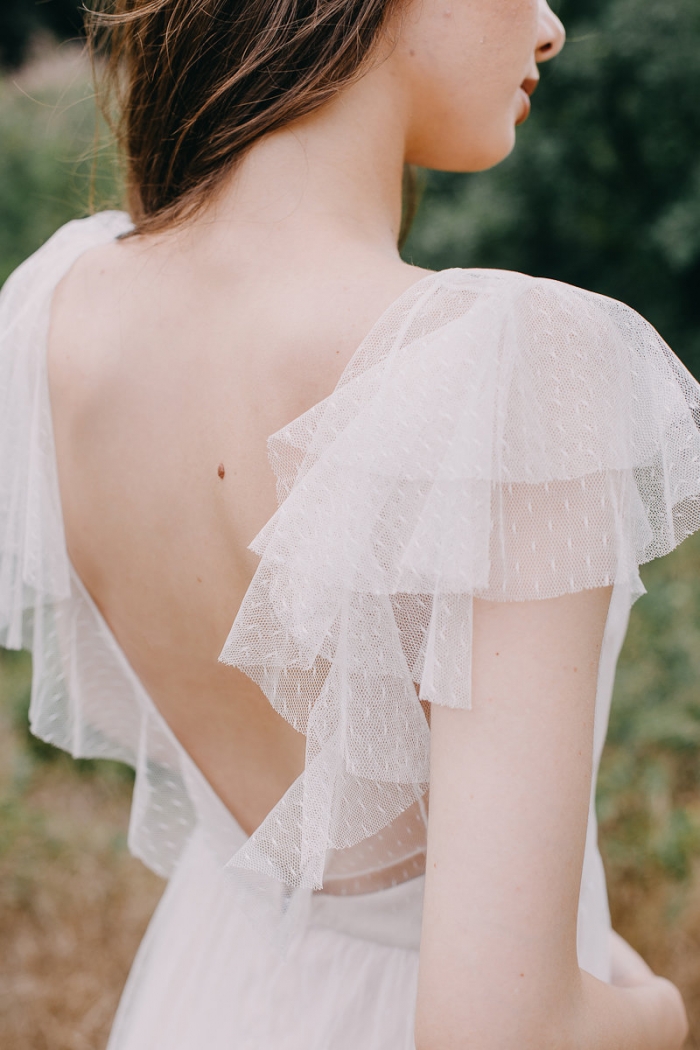 How stunning is the blush skirt on this gown from DreamandDress? Holy swoon!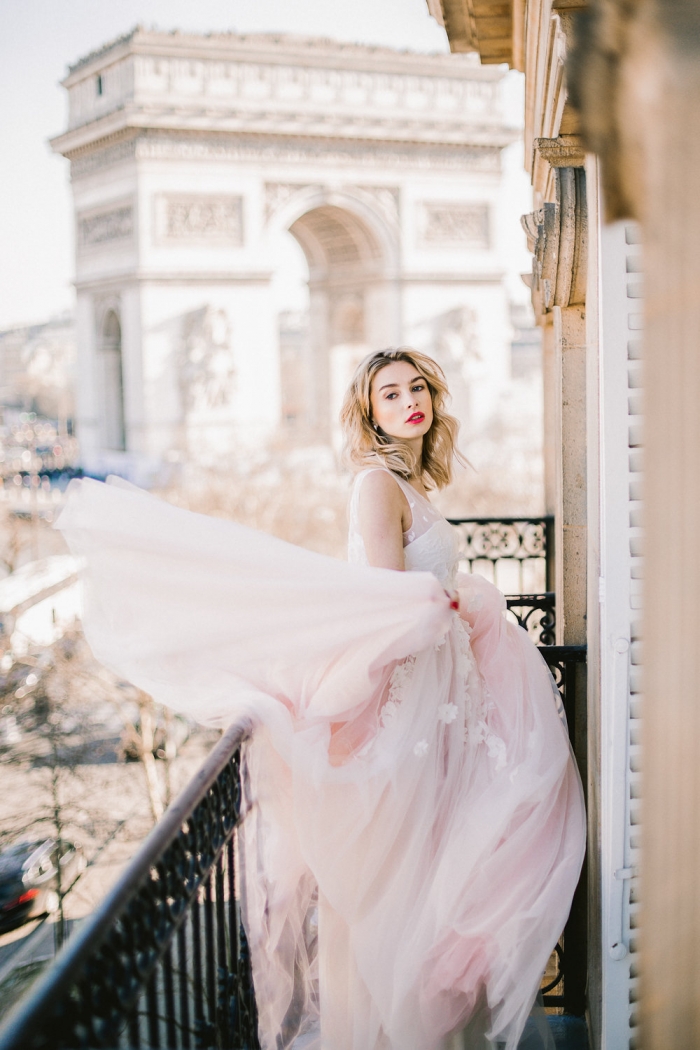 Looking to check off your something old & something new? WildAzaleaDesigns takes pre-loved gowns and hand-restores them, for a unique, utterly gorgeous boho look.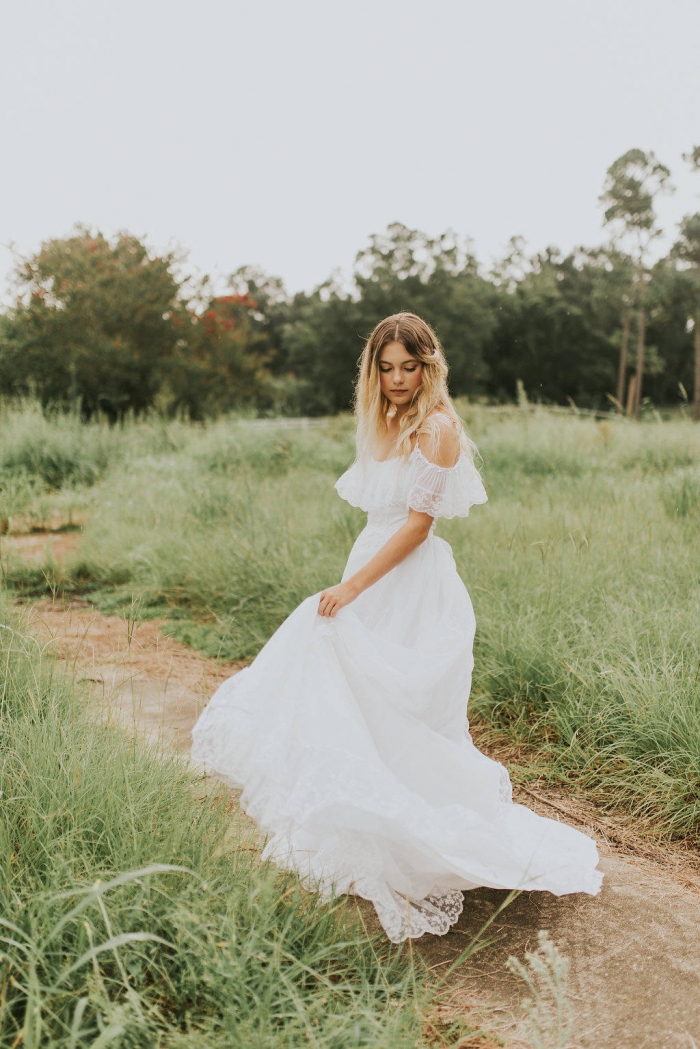 AngellureBridal re-invented the classic strapless gown with this elegant blush gown. We love the bodice, which is accented with floral appliqués.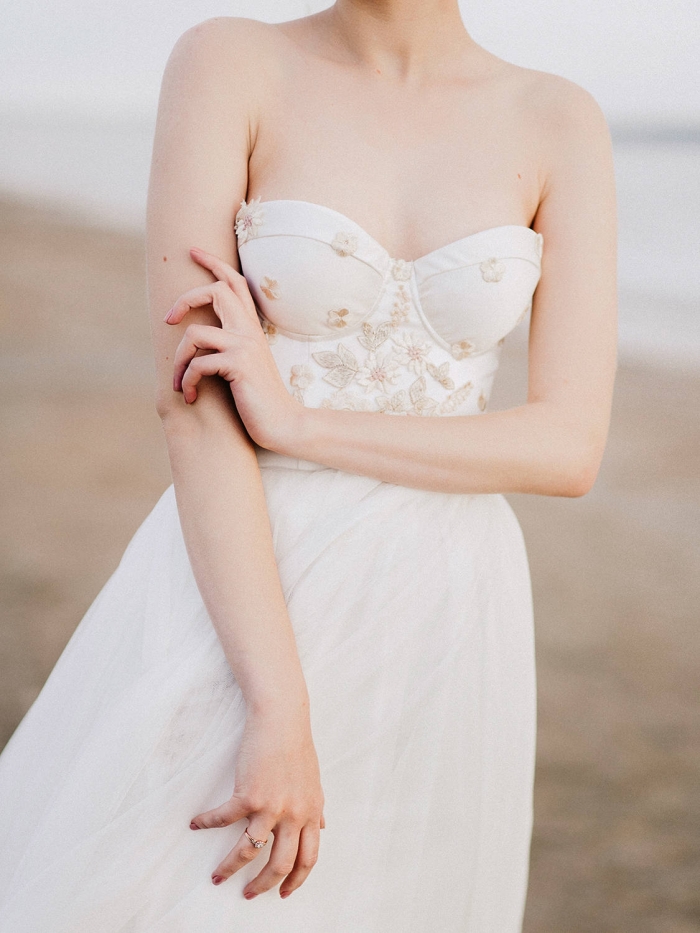 *This post contains Etsy affiliate links.