Bridesmaids are the unsung heroes of any wedding, and should no doubt be rewarded for their efforts. Last-minute DIY decor, hair and makeup checks, emotional support… What don't they do? From one-of-a-kind jewelry pieces to must-have self-care kits, these bridesmaid gifts are equal parts beautiful, unique and luxurious.
One can never have enough candles. Your bridesmaids are sure to swoon over any of MyWeekendisBooked's lovely natural soy candle options.
You may just have to order one of these hand stamped wildflower necklaces from hopeonaropejewelry for yourself as well.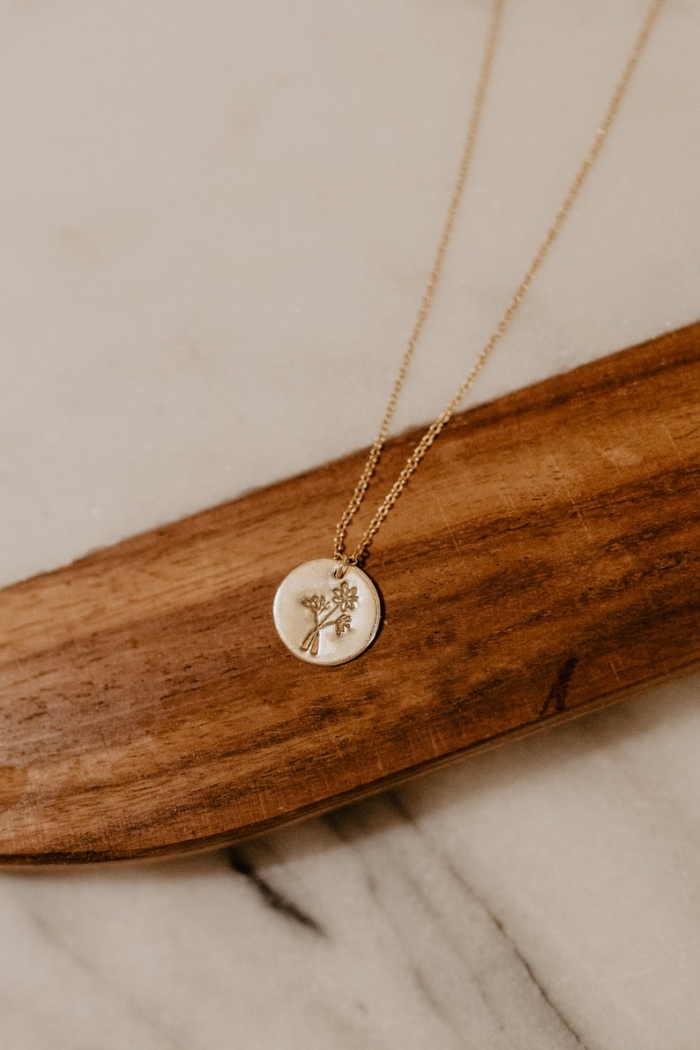 Who doesn't love bubble tea (this is a rhetorical question, everyone loves bubble tea)? This make your own bubble tea kit from SandyLeafFarm will make four large servings for only $10!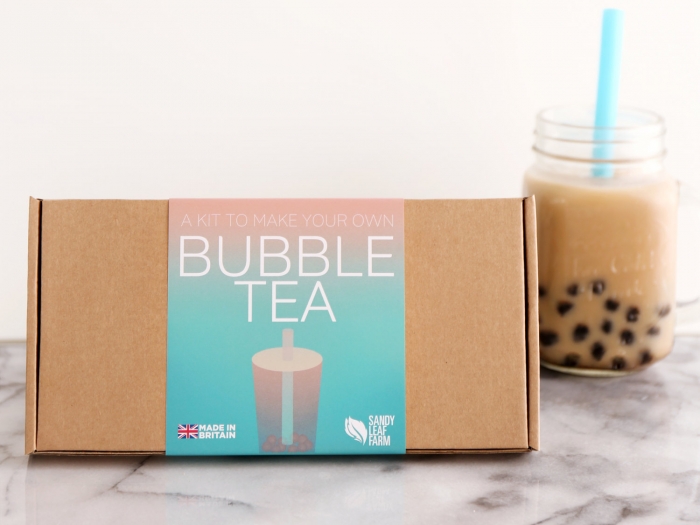 Tread your bridesmaids to these luxury  body care sets from SkinFoodByAB.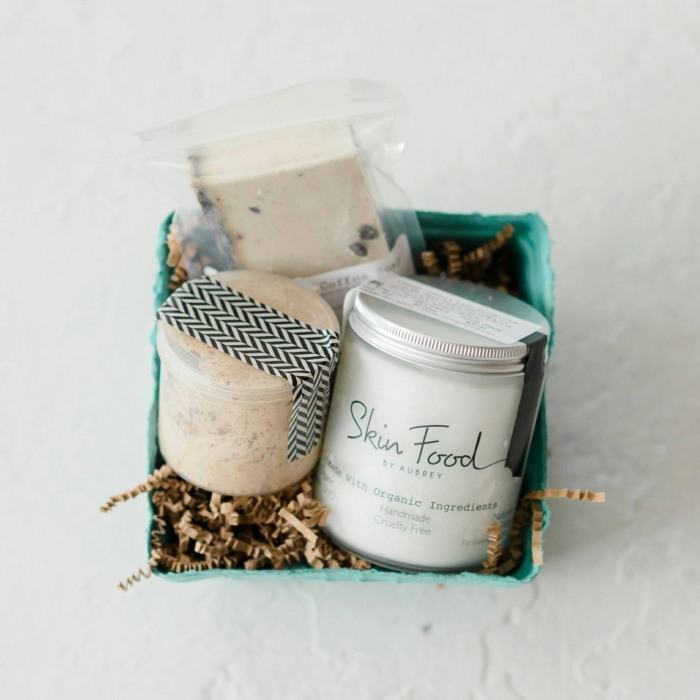 We can't decide what we love more… EverlyGrayce's beautiful packaging or the dazzling sterling silver necklace!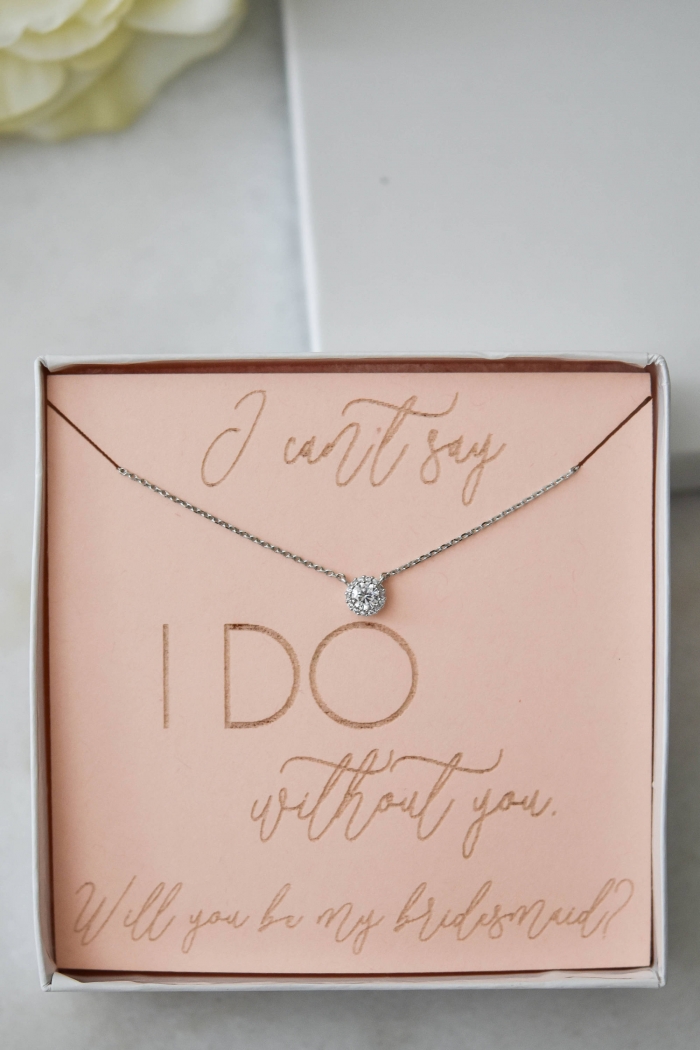 Beautiful, on-budget, practical and personalized? This bridesmaid jewelry box from ZCreateDesign is literally the perfect bridesmaid gift.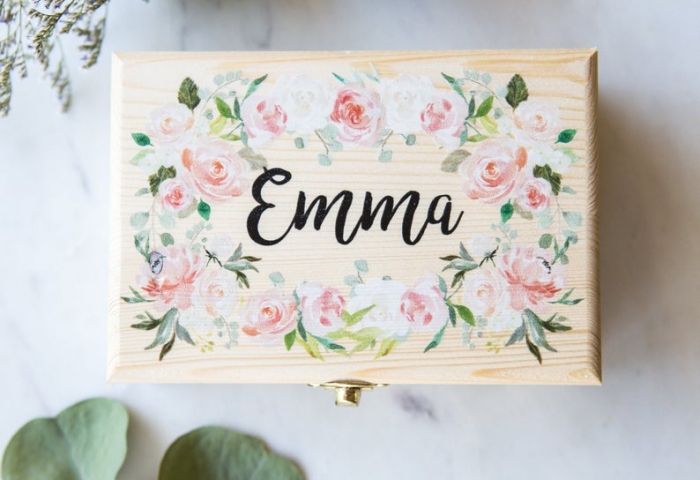 Remind your bridesmaids that they are absolute queens with these darling crown-adorned heart necklaces from TedandMag.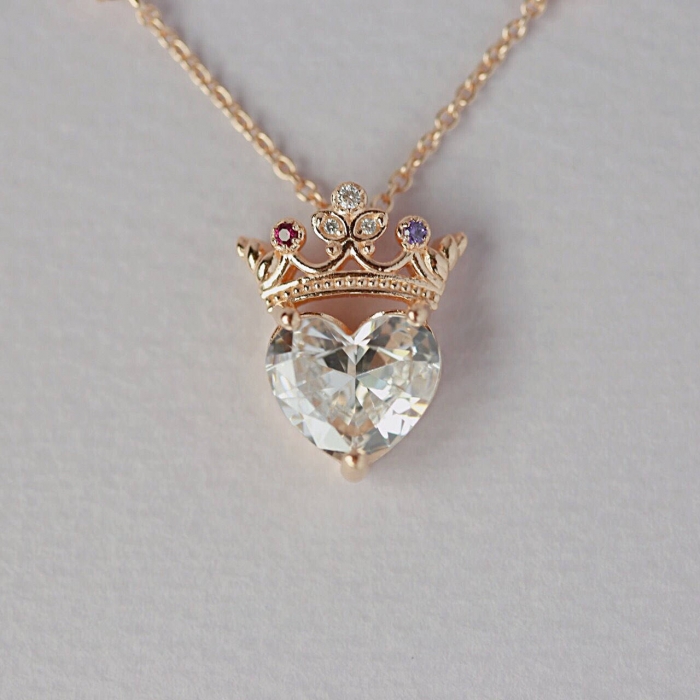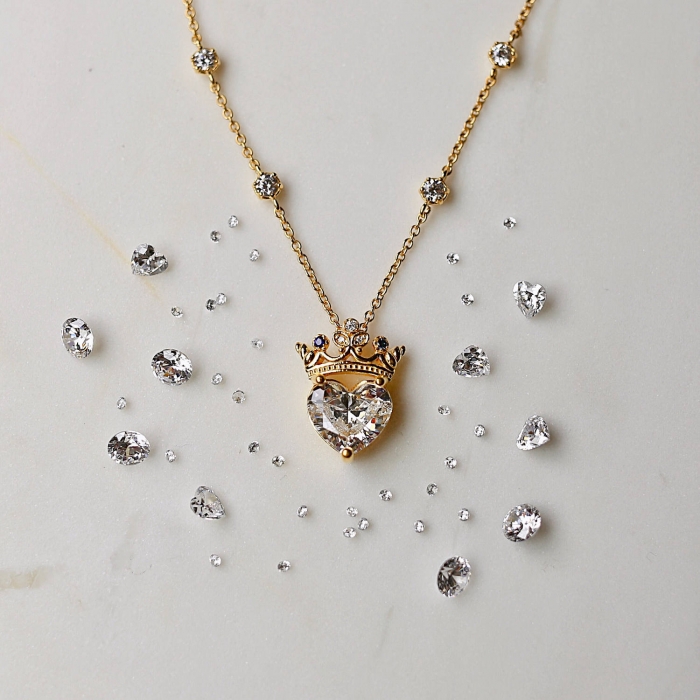 If she has a bold and bright sense of style (and a love of all things vintage) this floral clutch from boejackdesigns is a perfect choice!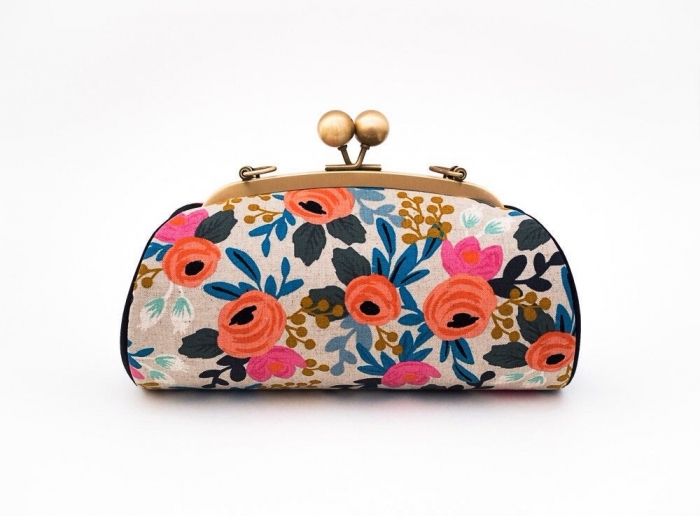 At under $25 each, these palm leaf print bridesmaid robes from ModParty are an absolute steal.
This minimal gold twig bracelet from StatementGrey is so lovely!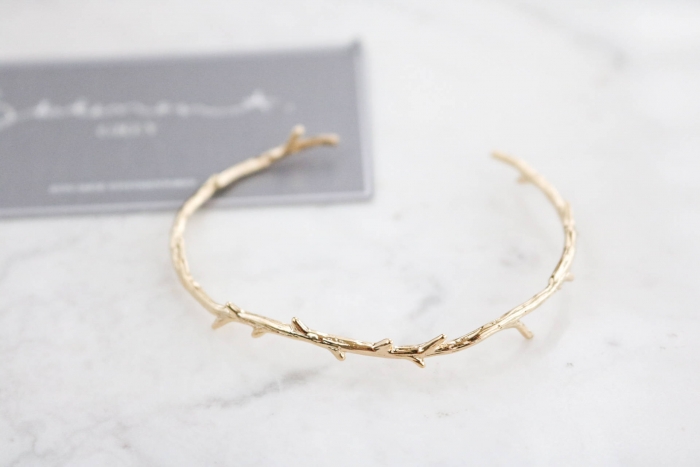 *This post contains affiliate links.