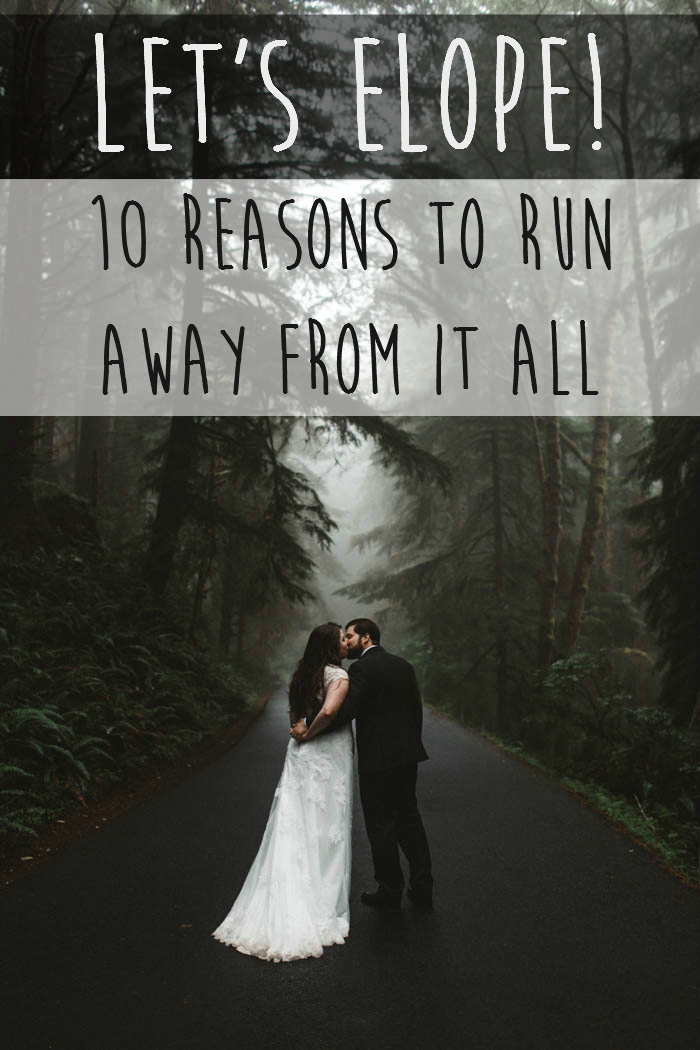 The wedding planning process can bring out the best  – and the worst in people. Sometimes you may feel like throwing in the towel, forgetting about the whole wedding thing and running away together. And that might just be the best idea ever! In fact, heaps of couples have scrapped their big, fancy wedding plans and said 'hell yeah!' to running away from it all. (Want some inspiration? Check out the elopements section on IW.)

Here are 10 reasons why you might want to nix your wedding plans and opt for an elopement instead!
1. You will save money. Lots of it.
Running away together has become something couples choose for practical reasons; one of those being finances. Some people would rather spend money on honeymoon travel, a deposit on a house or a big purchase instead of a wedding. A fun, informal party to celebrate your wedding when you return is the perfect way to appease guests who weren't invited.
2. Planning your wedding is less time-consuming and less stressful.

Don't want to spend a year or more of your life planning a wedding? Don't want to wait a year or more to get married? Then go ahead and get married – it's as simple as that.  You will save many hours of hard work by having a quick elopement.
3. You get to travel!
Who doesn't love an excuse to travel? An elopement gives you a license to follow your heart and travel somewhere you've always wanted to go.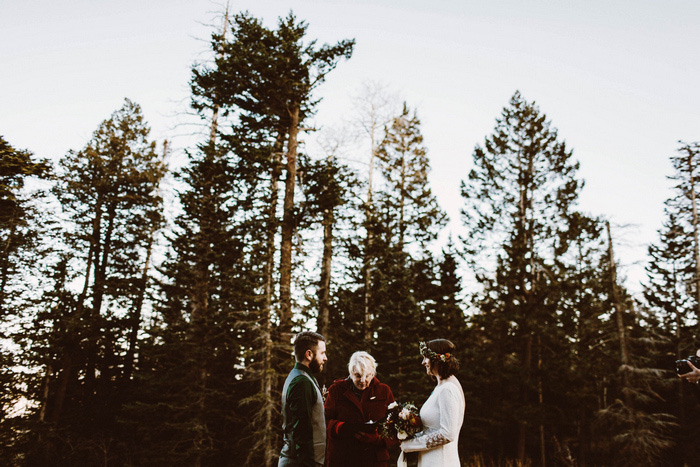 4.  You can get married just about anywhere.
Since there is just the two of you (and maybe a handful of guests), you can get really creative with your wedding location. Want to get married on a mountaintop? Inside a forest? At your favorite cafe? On a remote beach? The choices are endless.
5. No Wedding Party Troubles:
One of the reasons I didn't have a wedding party at my wedding was to avoid the extra stress of coordinating a wedding party; it was one thing I didn't have to worry about and I could focus on other things, as well as us as a couple. You may look for ways to strike things off the list or forgo the wedding task list completely and elope.
6. You won't have an audience.

Shy brides will empathize with the anxiety that comes with being the center of attention in a room full of people. Having to socialize, mingle and say your vows in front of everyone you know is a scary thought for some people who prefer a quieter setting. If this sounds like you, an elopement might be the perfect fit.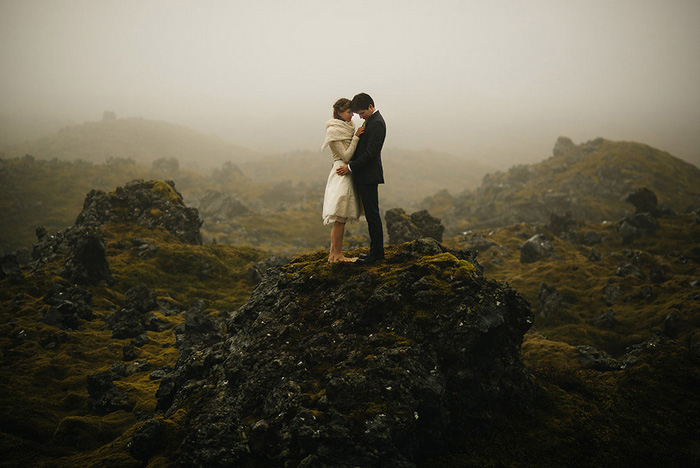 7. You won't have to pay as much for gorgeous photos.
Trust me, photographers LOVE elopements. They know that there is something so incredibly magical about them. They also don't have to put as much time in to cover your event – which means less expense for you!
8. It's quick!

There are many reasons why couples choose to elope ranging from pregnancies to family issues to military duties. Sometimes those reasons necessitate a short planning duration. It is difficult to plan a 100-guest wedding in two weeks – but an elopement is entirely doable!
9. You can be adventurous.
Without having to worry about a guest list, you can be as adventurous as you want to be. Maybe you've always wanted to explore the rugged terrain of Iceland or the tropical rainforests of Costa Rica, but you've always found an excuse not to go. An elopement can be the push you need to take a chance on something just outside the edge of your comfort zone.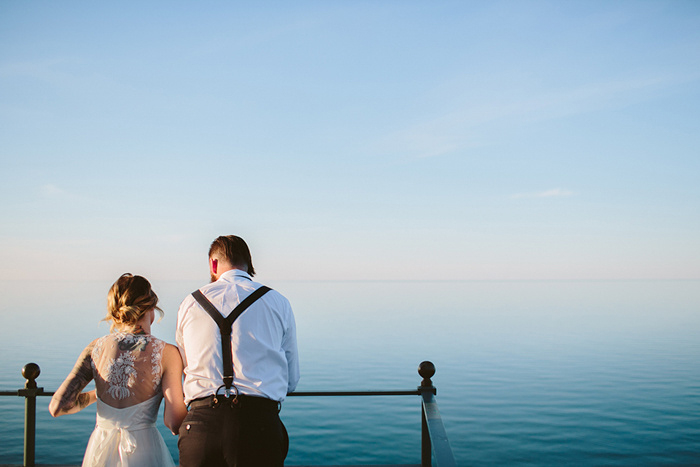 10. You can focus on the love, rather than the guest list.

Instead of worrying about your Aunt Myrtle getting sloshed, or your cousin Vinnie telling lurid jokes to your mother-in-law during the reception, you can focus solely on the love between you and your partner. And we think that's the best reason of all.
Photo one: jesshunter.com; Photo two: mattandtish.com; Photo three: noridaphotography.com; Photo four: jessedavidgreen.com