The shoulder necklace takes the traditional necklace to an entirely new and dramatic level. The versatile look can fit a high fashion bride or add a bit of sparkle to a simple outfit. We've found 10 Etsy shoulder pieces that we think you'll love.
This beautiful rhinestone shoulder piece with crystal epaulettes from PowderBlueBijoux gives a simple dress a  romantic look.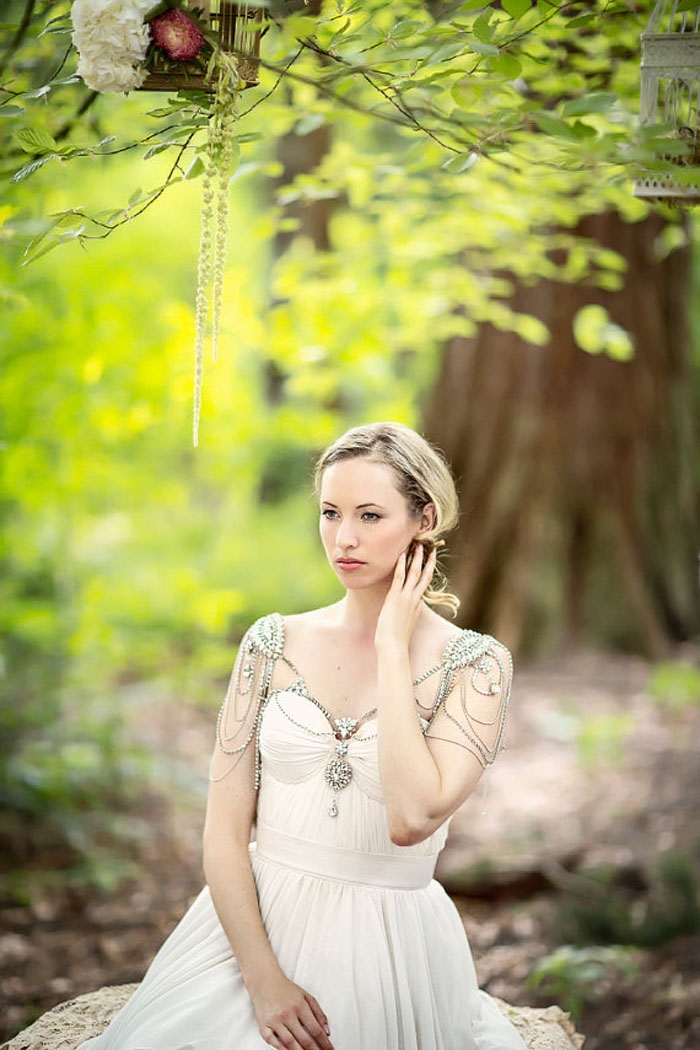 For the bride who wants to look like she is literally dripping in jewels, this rhinestone and crystal shoulder necklace with beaded fringe from CamillaChristine is a show stopper!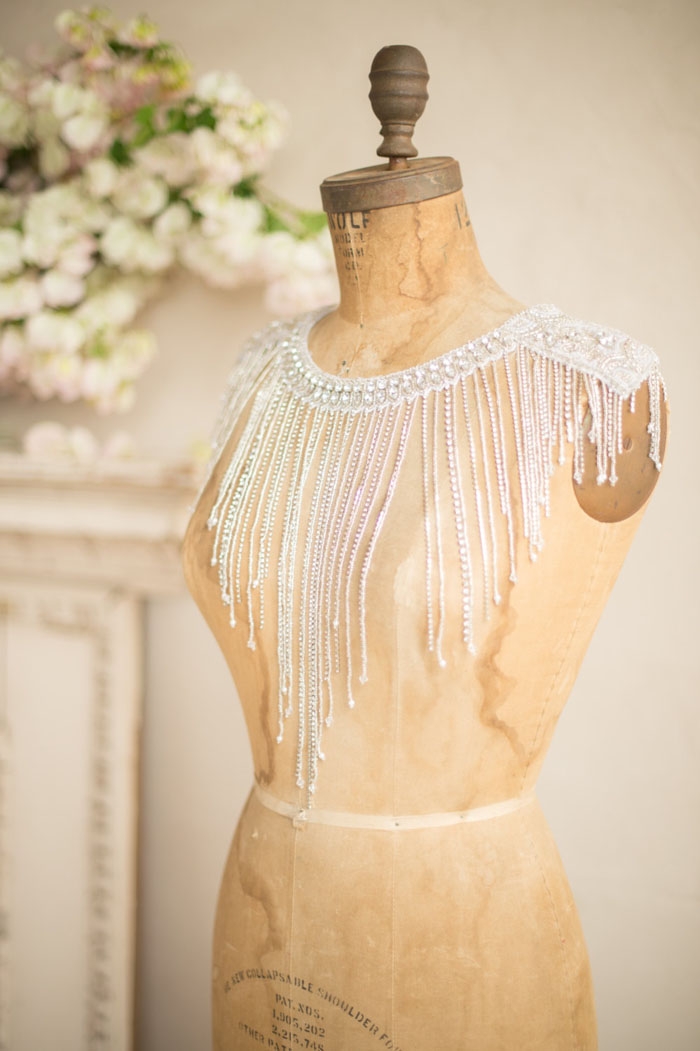 We love the subtlety of this silver shoulder necklace with crystal and rhinestone brooches, also from CamillaChristine. It definitely adds the wow factor to your wedding attire!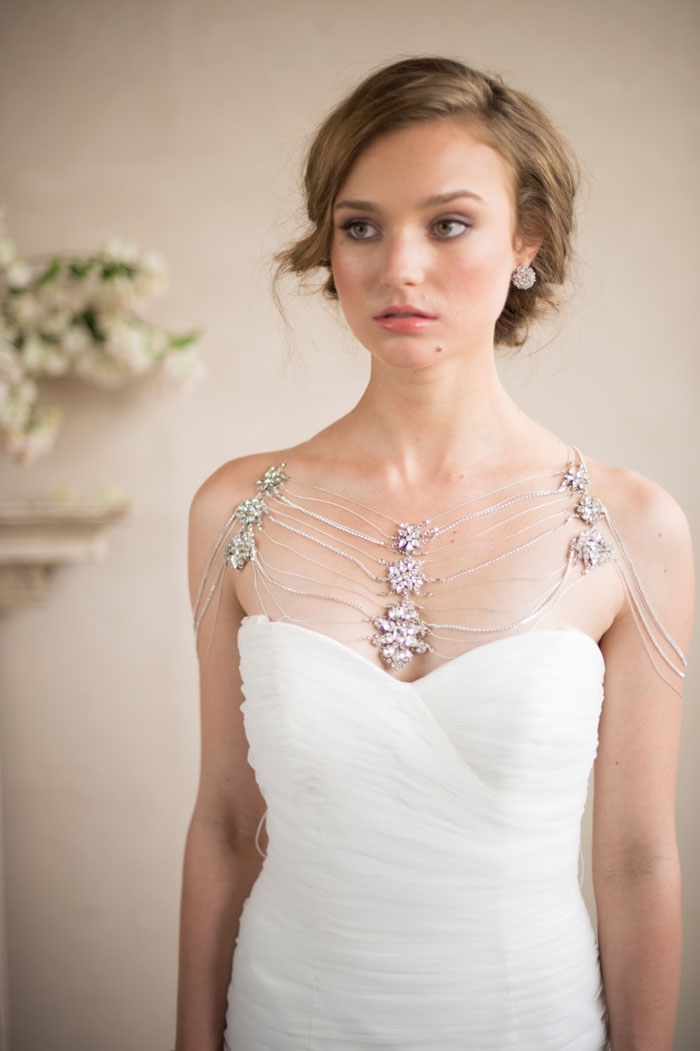 Planning a vintage inspired wedding? This Victorian inspired shoulder necklace with pearls and rhinestones from mylittlebride has that classic, glamorous look, straight out of the past.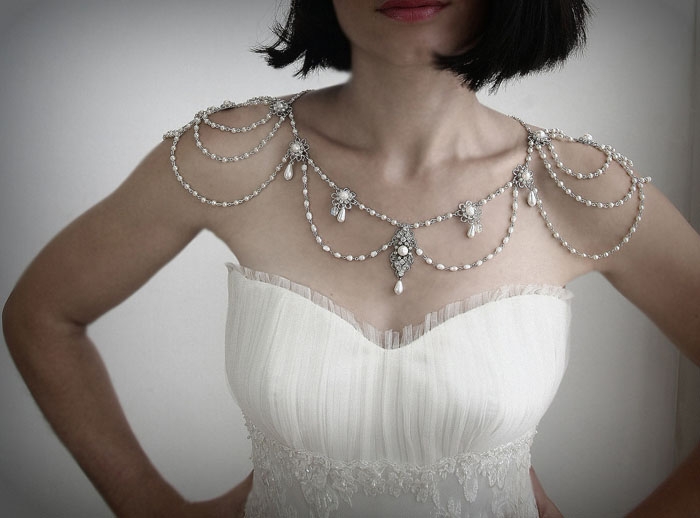 A shoulder necklace can be a small accessory or it can be the main feature of a bridal look, like this Crystal shoulder necklace from PowderBlueBijoux. This piece demands the attention of the entire room.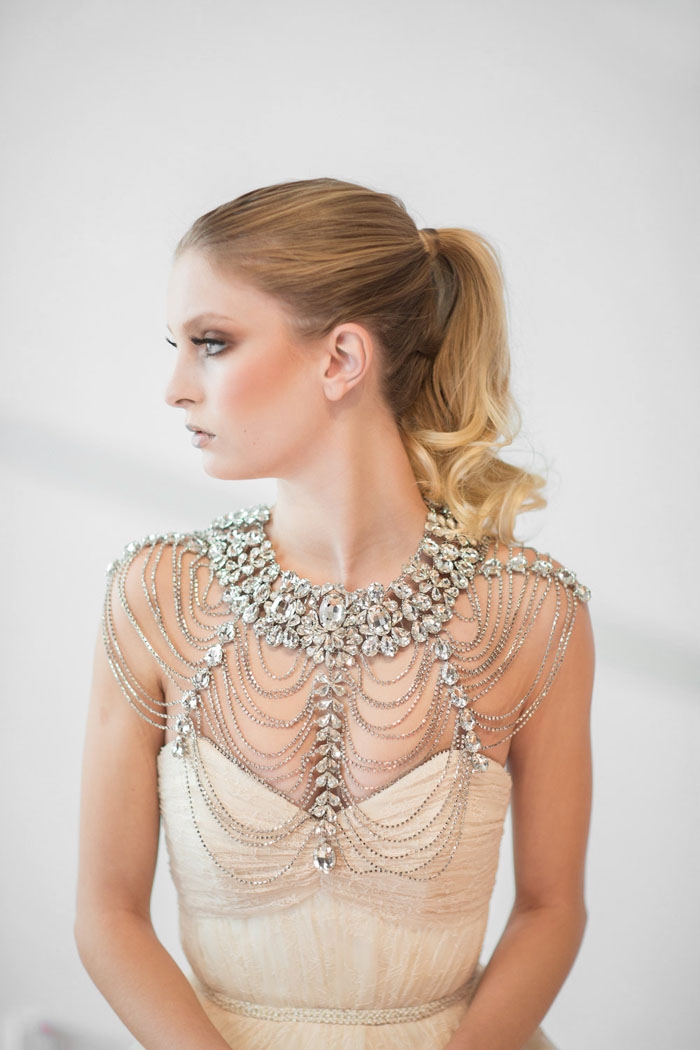 For something that brings the drama to the neckline and shoulders, we recommend this Silver and Crystal Shoulder necklace from PowderBlueBijoux.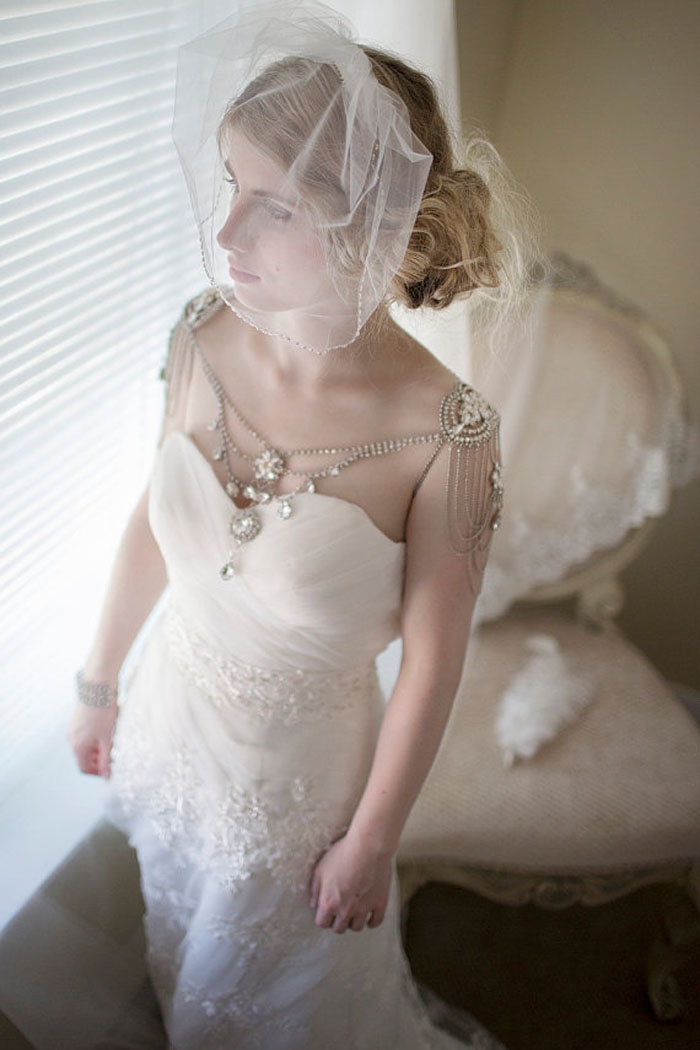 A bride can have the sweet innocent look of a princess on her wedding day or she could bring the dramatic presence of a queen. This crystal shoulder necklace from AlexiBlackwellBridal is definitely for the queen!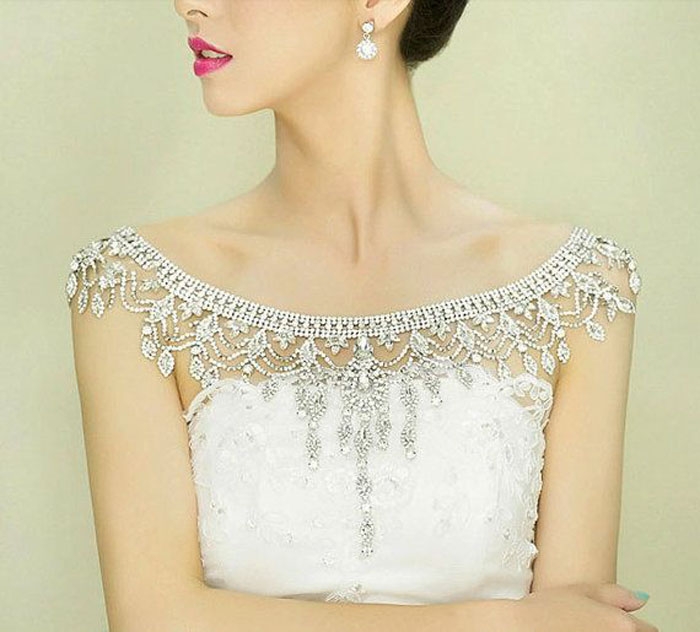 Wanting that sweetheart neckline, but also wanting to be covered up can leave you with few options. Fortunately there is this opal and rhinestone shoulder necklace from CamillaChristine. This necklace has all the glitz, but still covers your chest just enough to make you feel comfortable.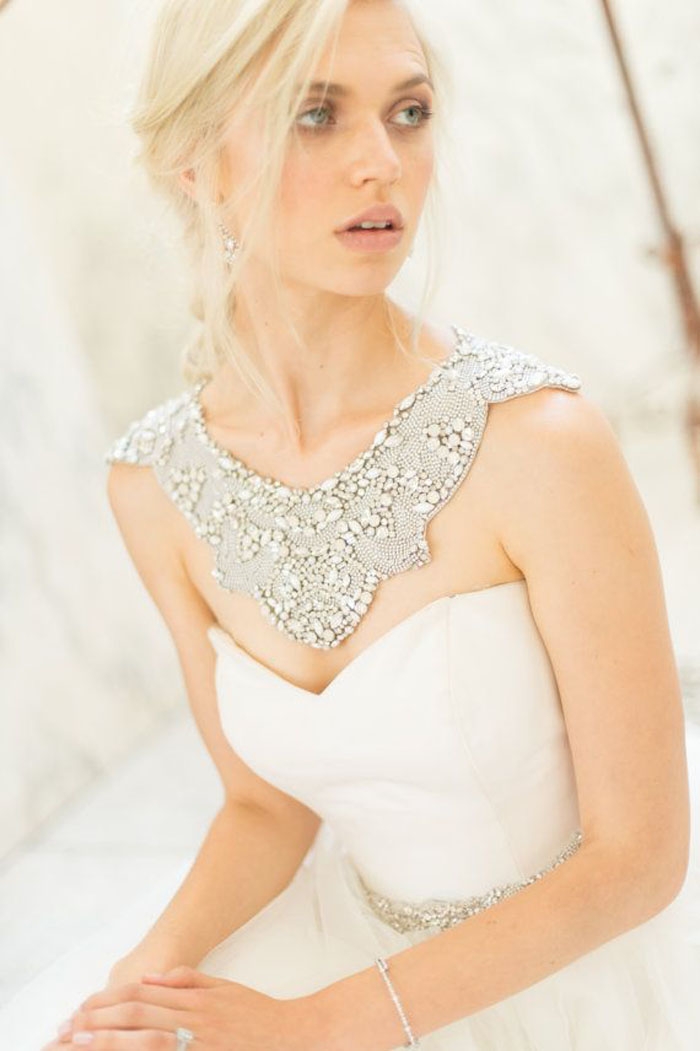 This shoulder necklace with pearl details from TheLittleWhiteDress is perfect for the Bohemian bride. It has a bit of a vintage flair, combined with a relaxed natural look.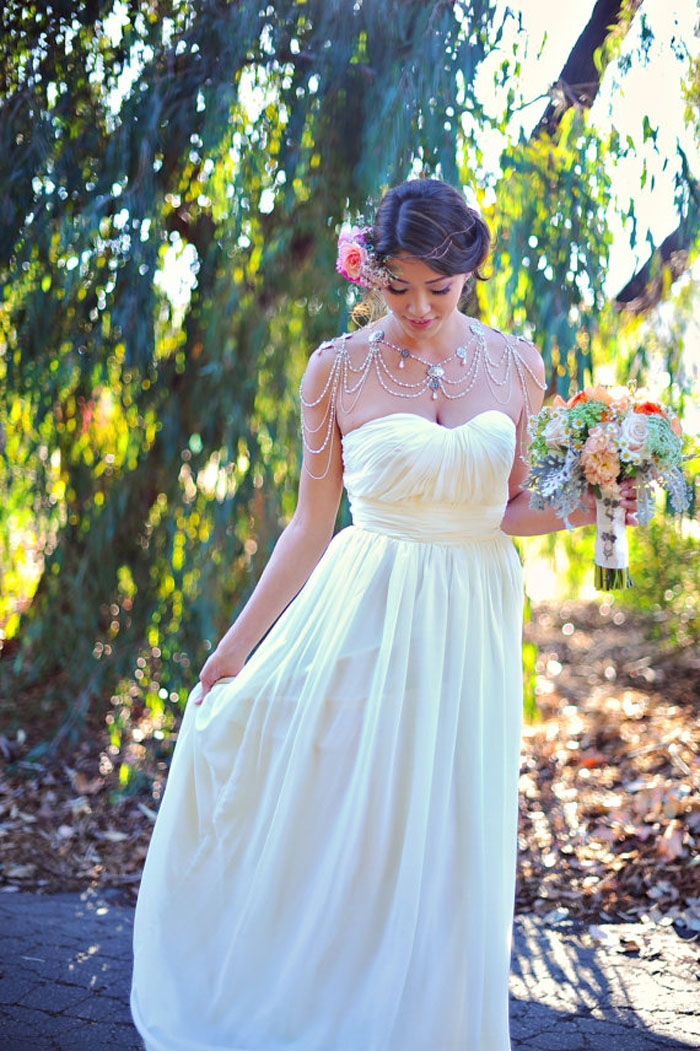 A boho style with a bit more shoulder coverage is this vintage inspired, gold, pearl and rhinestone piece from mylittlebride.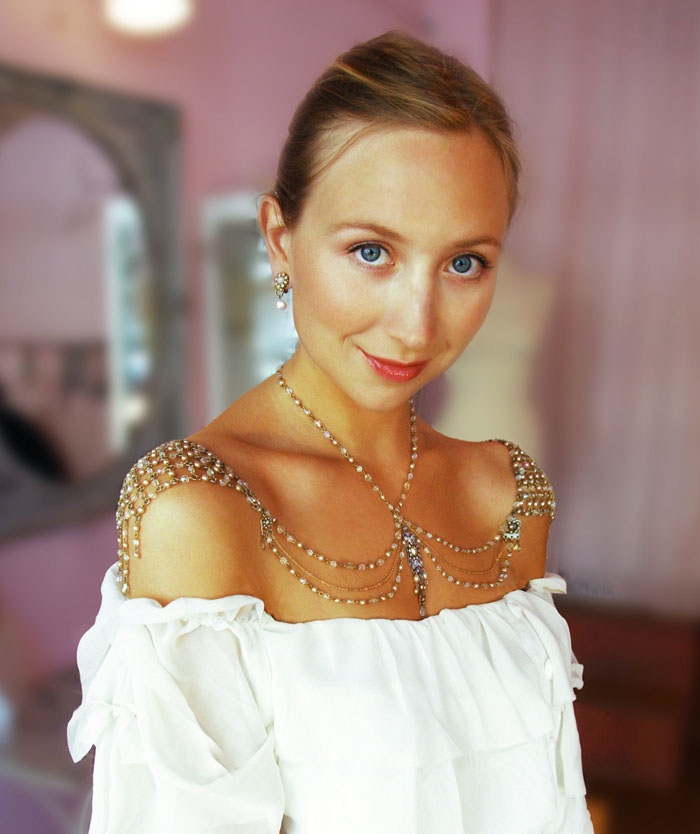 *This post includes Etsy Affiliate links