Stacking rings are a fashion-forward option for him or her. They're super trendy on Etsy right now, and rightfully so. They look amazing, and they're so practical. You can switch up the look from day to day, adding a glamours ring for a special occasion, or keep it simple for everyday wear.
Lolide is the go-to shop for modern rings. This stacking set effortlessly combines minimalism and elegance, for a trendy look that she'll adore.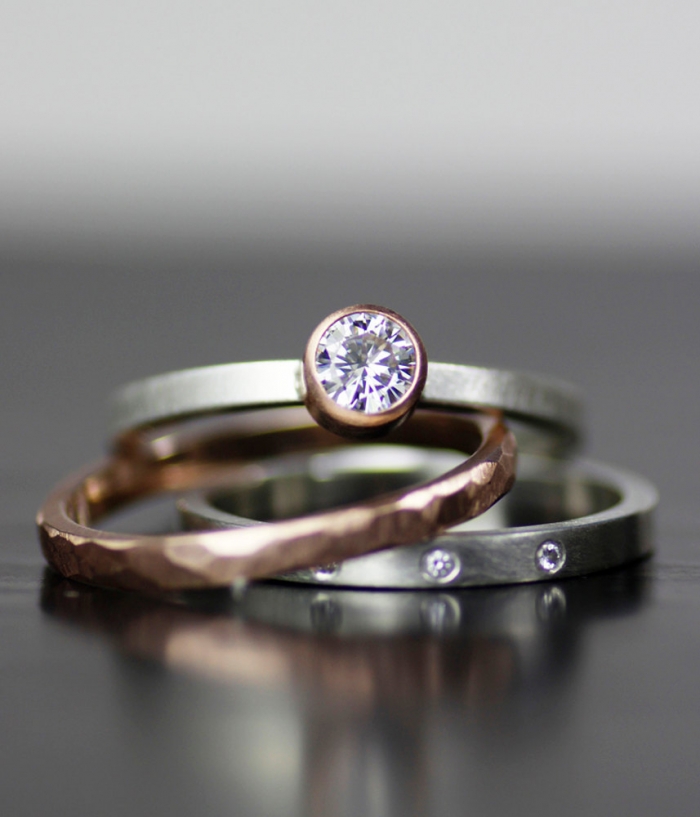 At under $400, this faceted stacking set from Lolide is a great starting point. As time goes on, you can mark anniversaries and other special milestones with additional rings.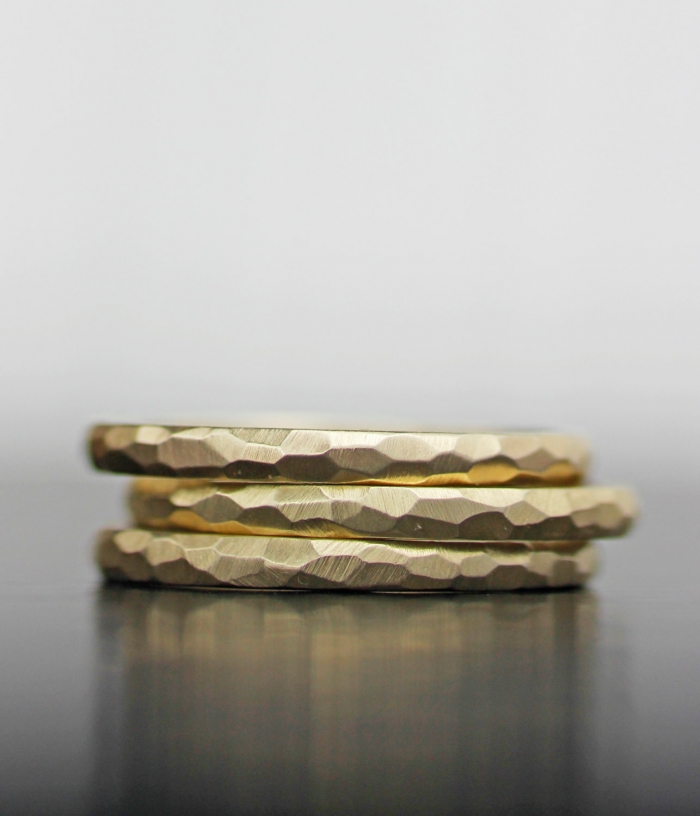 These two rings from metalicious fit together beautifully, and the colors compliment each other. It's the perfect symbolism for you and your partner,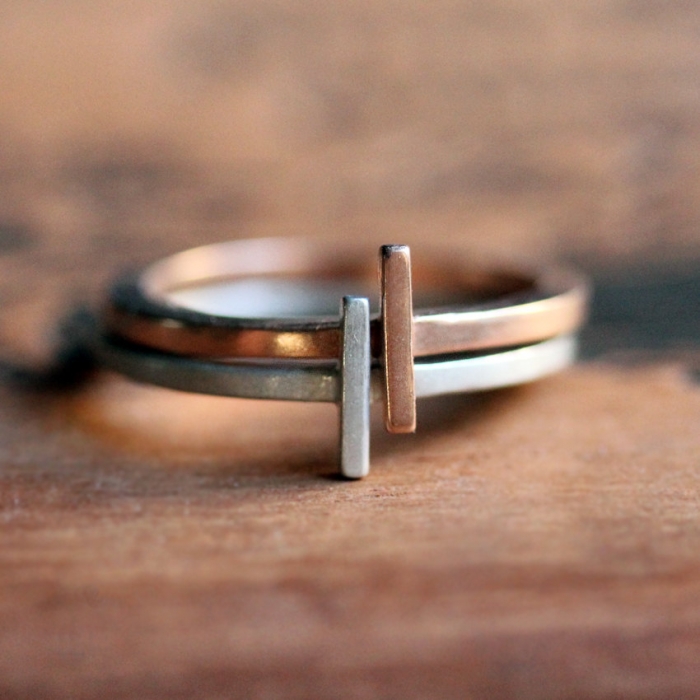 This geometric ring from StagHeadDesigns is one-of-a-kind. If you love it as much as we do, you better snatch it up ASAP!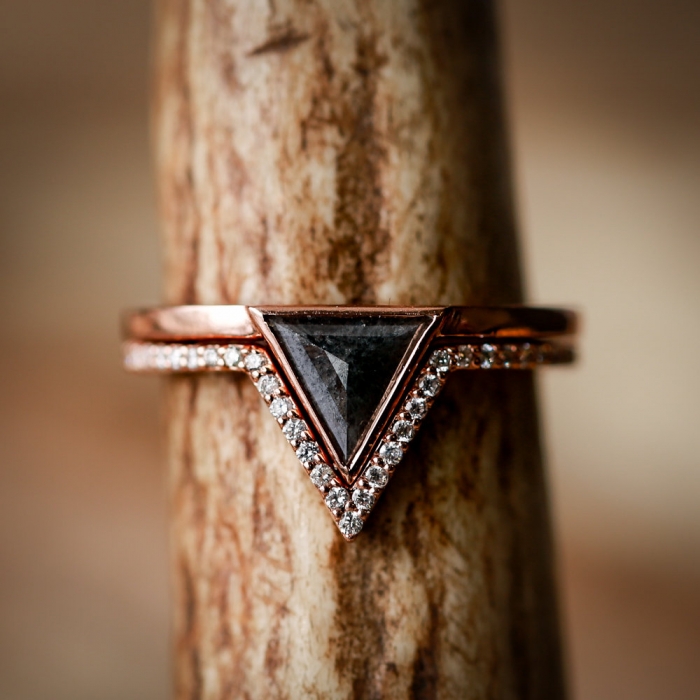 As one reviewer shared, this ring from LieselLove has already gotten a big "yes". We know she'll love the subtle boho style.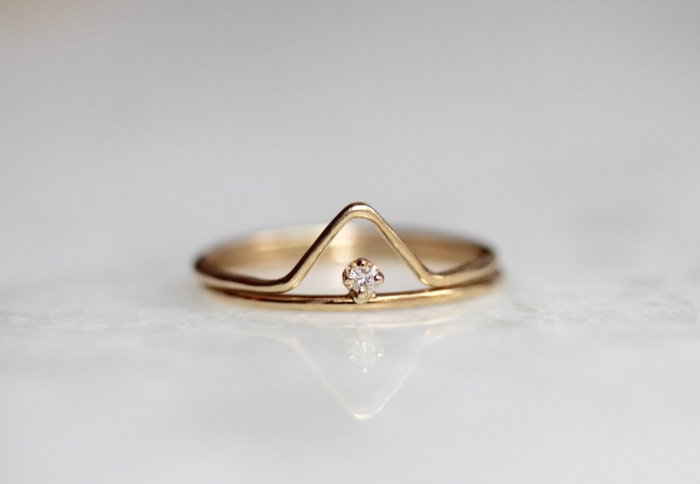 'Wave' goodbye to traditional wedding rings. This three piece ring from PratimaDesign is unique, modern and gorgeous.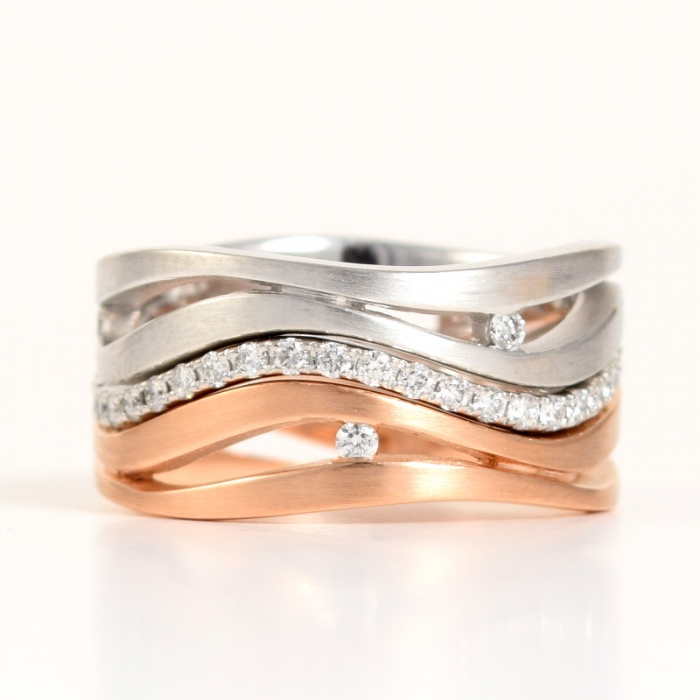 These unique, nontraditional rings from CocoandChia are crafted from stone & recycled diamonds.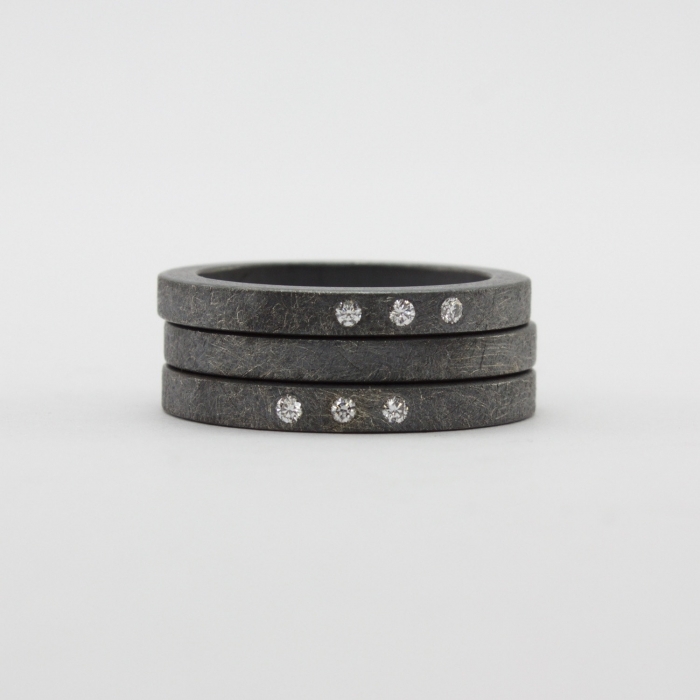 Looking for a ring with a personal touch? This rose gold initial ring from tinysparklestudio is an adorable addition to your ring stack.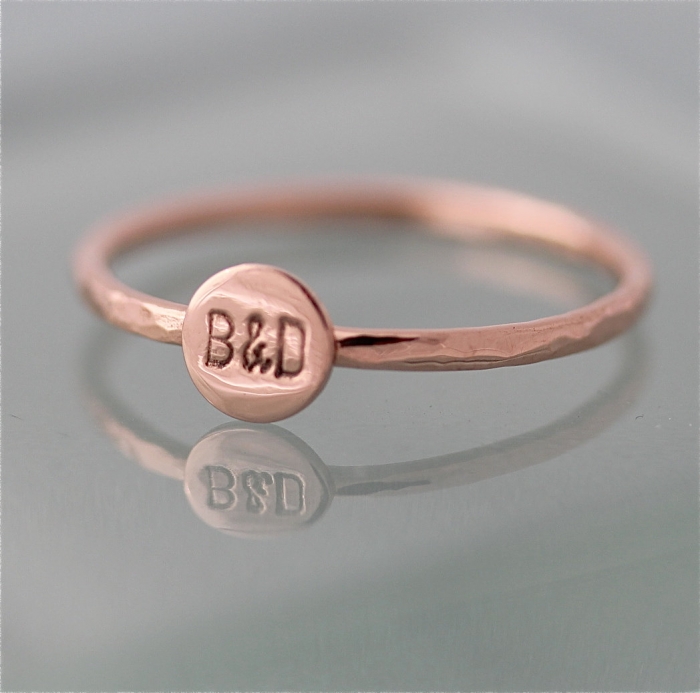 This minimalist rose gold set from AltanaMarie features a dainty, eco-friendly diamond.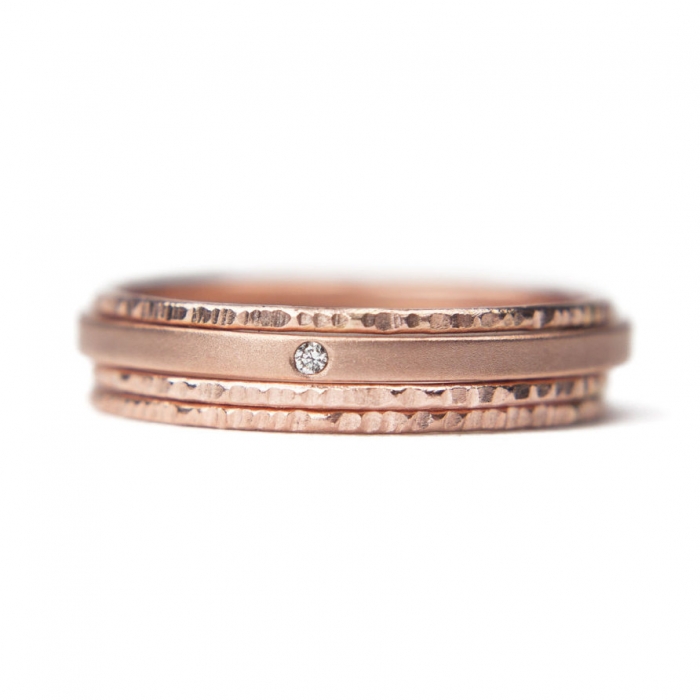 This gorgeous set of diamond rings from singleBbeautiful is sure to get loads of compliments. It's so eye-catching!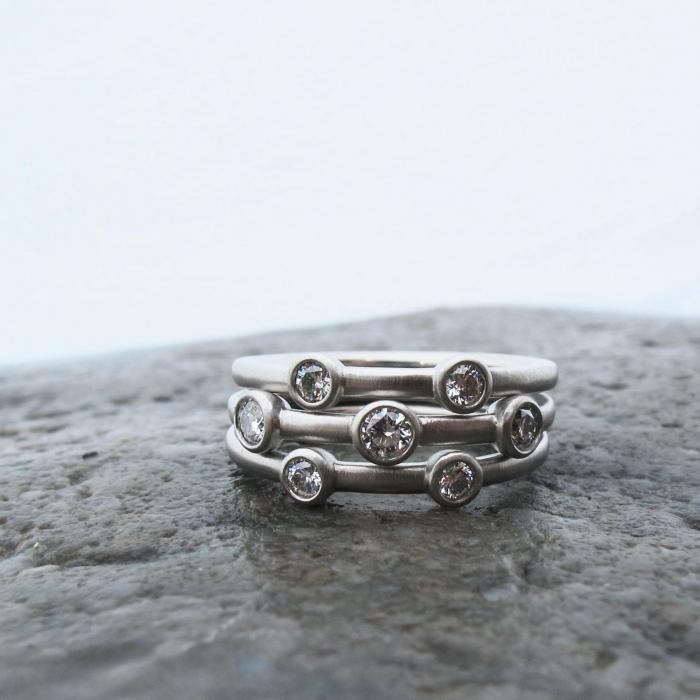 *This post contains Etsy affiliate links