As the holiday season approaches, the object highest on your wish list might just be an engagement ring. If you've spent some time ring hunting already, you've come across the unparalleled beauty of raw diamonds. Since they are completely raw and uncut, every stone is truly unique. Here are our 10 fave picks from Etsy:
This diamond ring from Avello has an awe-inspiring story behind it. Check out the listing for more on the interesting way this diamond came into existence!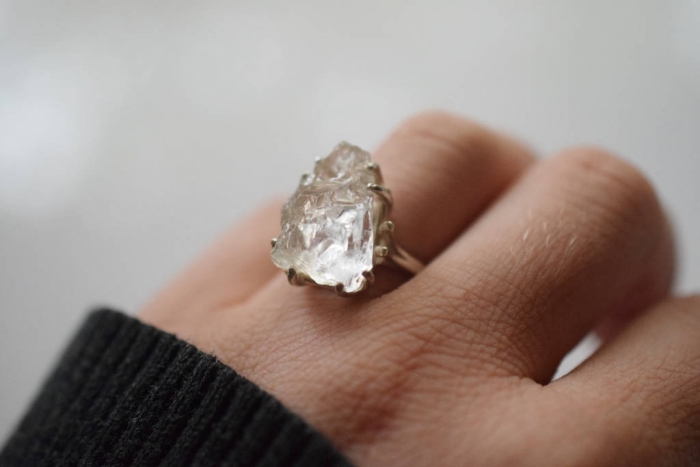 What's better than a diamond? Three diamonds, of course! This 14k gold ring is from Avello.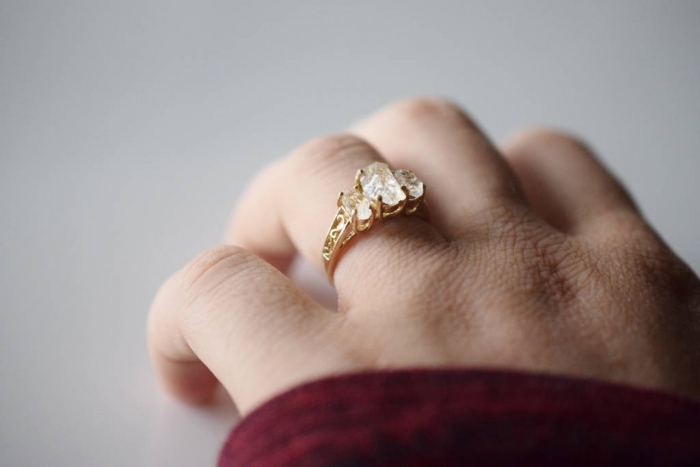 These gorgeous Herkimer diamond and rose gold rings from thefoxandstone are perfect for the boho bride.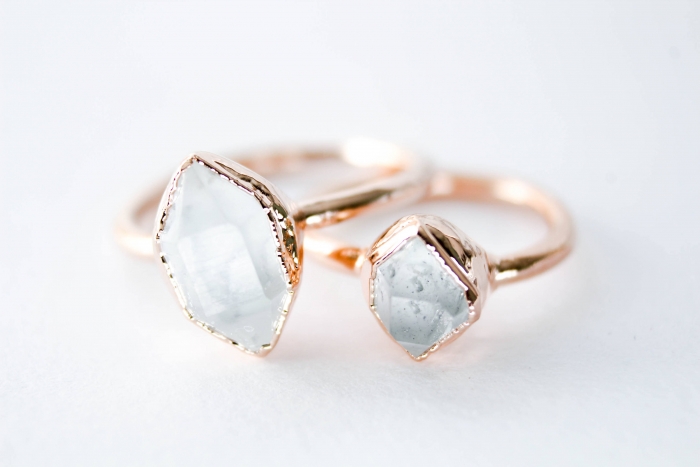 Isn't this rose gold and diamond ring from byAngeline fabulous? We love the matching band!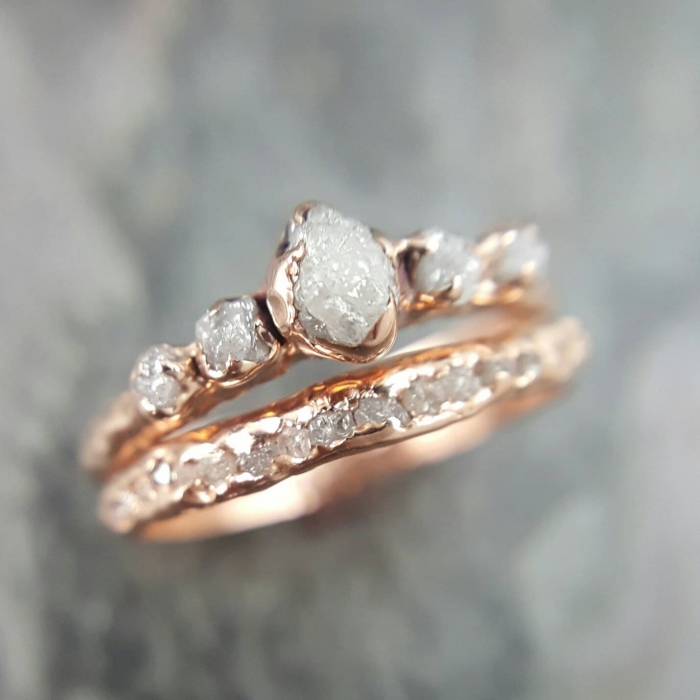 This rose gold ring from JEWELLUXE is both modern and elegant.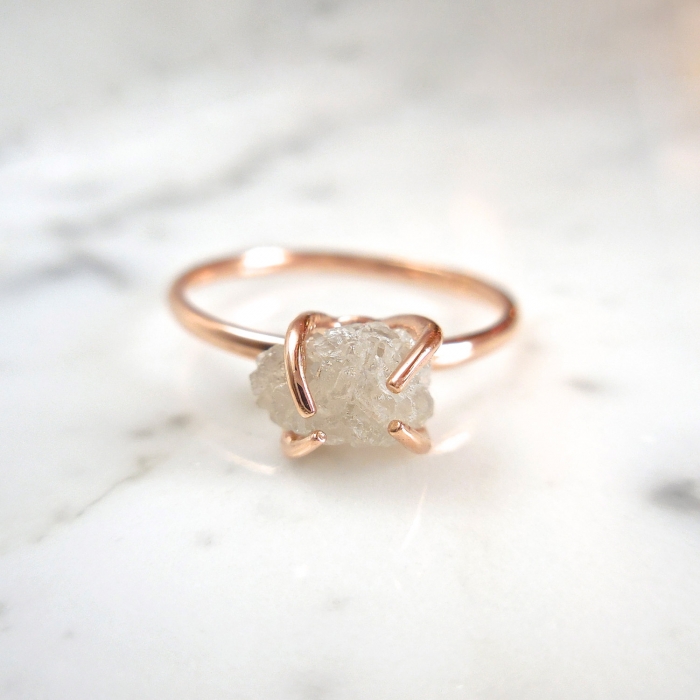 The tree branch setting on this raw diamond ring from MinimalVS gives it an elegant twist!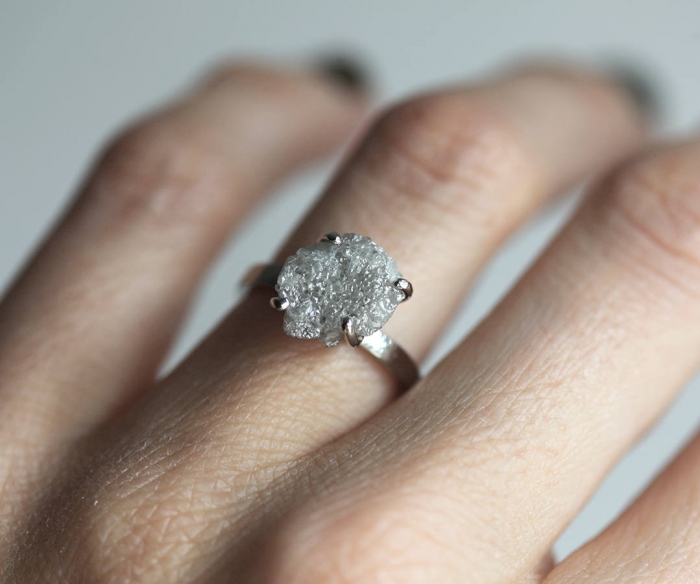 If vintage glamor is your thing, this beautiful ring from MirielDesign is destined for your finger!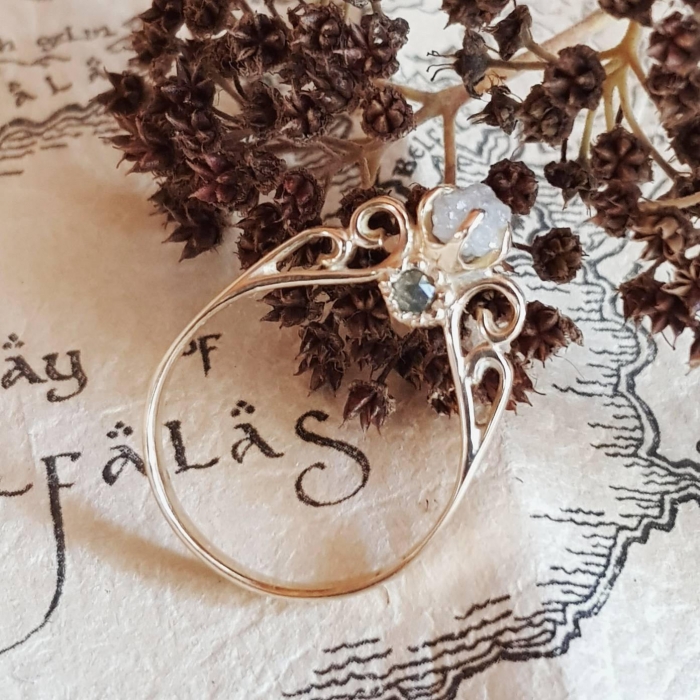 The brilliant gold against the deep-colored diamonds makes these rings from Nichejewelry startlingly beautiful!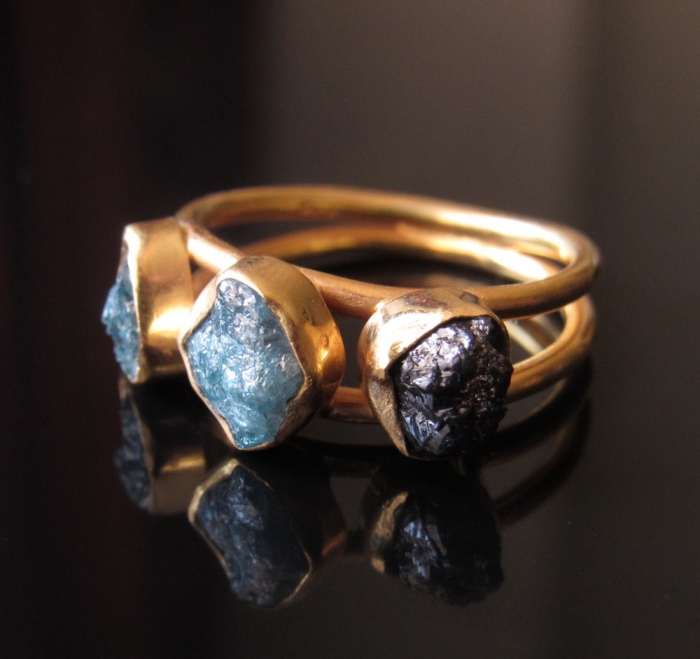 The colors on these rings from JEWELLUXE are like nothing we've ever seen before! We would have a hard time choosing just one of these diamonds!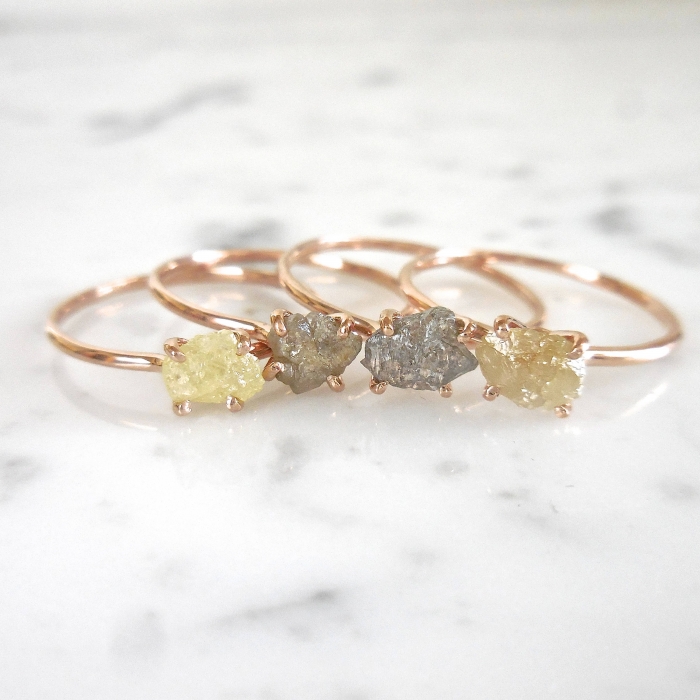 Conflict free and truly unique, you'll have no qualms about ordering this marvelous diamond ring from ASecondTime.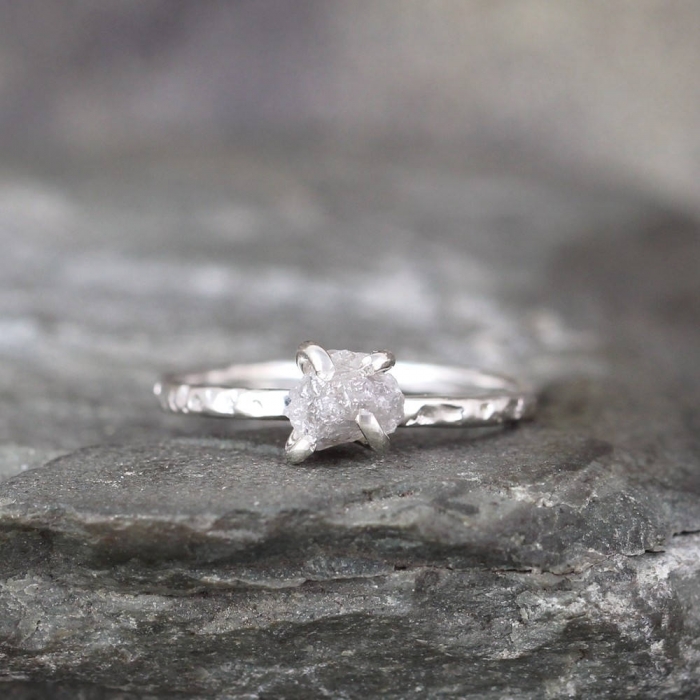 *This post contains Etsy affiliate links