Carlotta and Dana's love story is truly touching. We are honored to share their beautiful, heartfelt story:
"Our story didn't look like it would have a happy ending. We met in college, and fell in love over a mutual appreciation of music. We sent each other songs, and lyrics, and CDs, and for a while that bridged the distance of going to schools four hours away from each other. But after a few months things fell apart – a little explosively. And that was that, for years to come. Dana dated another girl, Carlotta had a beautiful baby boy and named him Ian. But then in early 2015 we found each other again, with all of the same traits we'd fallen in love with the first time grown deeper, and all of the faults that had fractured us the first time we'd grown out of. And almost two hundred Spotify playlists shared later, we got married at sunrise near Long Lake in Colorado, reading our vows off of postcards, just us, our wonderful photographer Shayla, and a pair of moose foraging in the distance. If you're reading this, know that any and all obstacles can be overcome by two people who love each other and want to make things work. We're living proof. "
Thanks to the amazing Shayla Veazquez Photography for capturing this beautiful love story.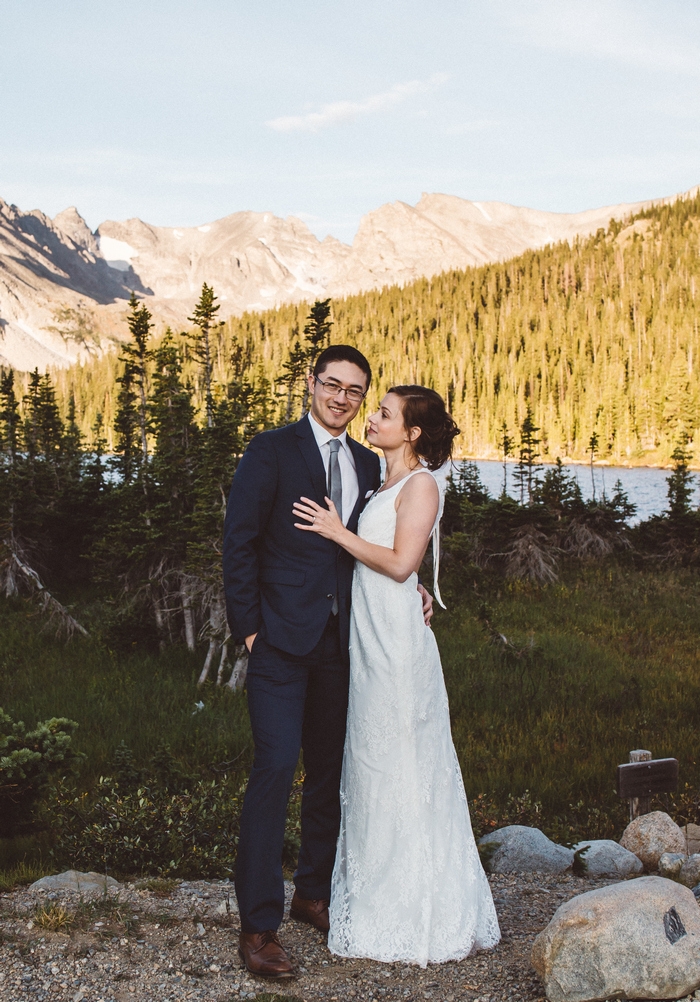 Carlotta Braughton, 27 & Dana,
Location: Ward, Colorado

Wedding Date: September 10, 2017
Number of Guests: 1 Photographer, 2 Moose
Wedding Cost: $2,300

Wedding Ceremony Location: Long Lake
Wedding Reception Location: Mo's A Place for Steaks (Indianapolis) Not really a reception just a dinner for our close friends and immediate family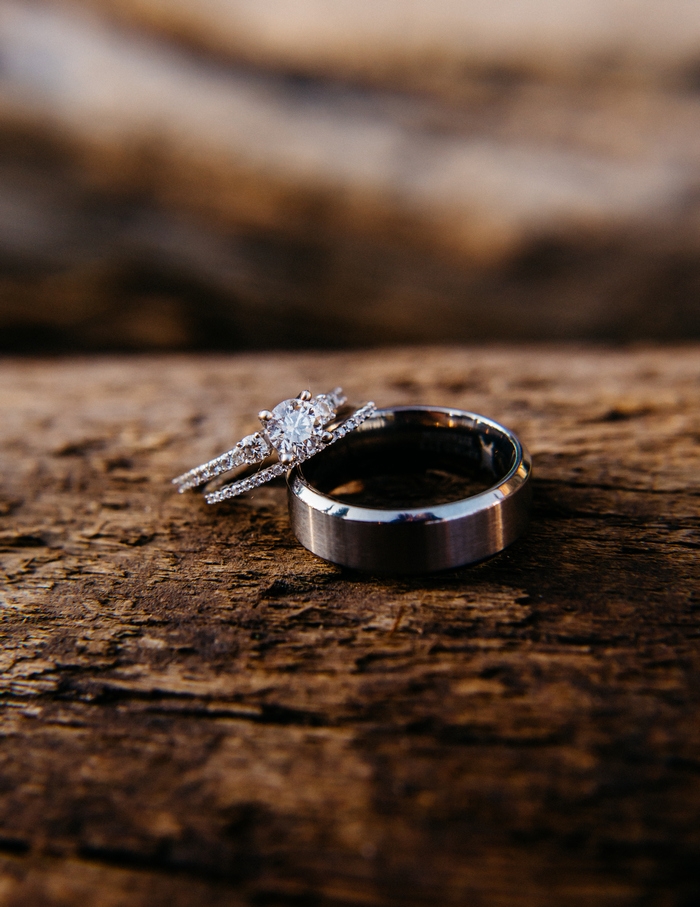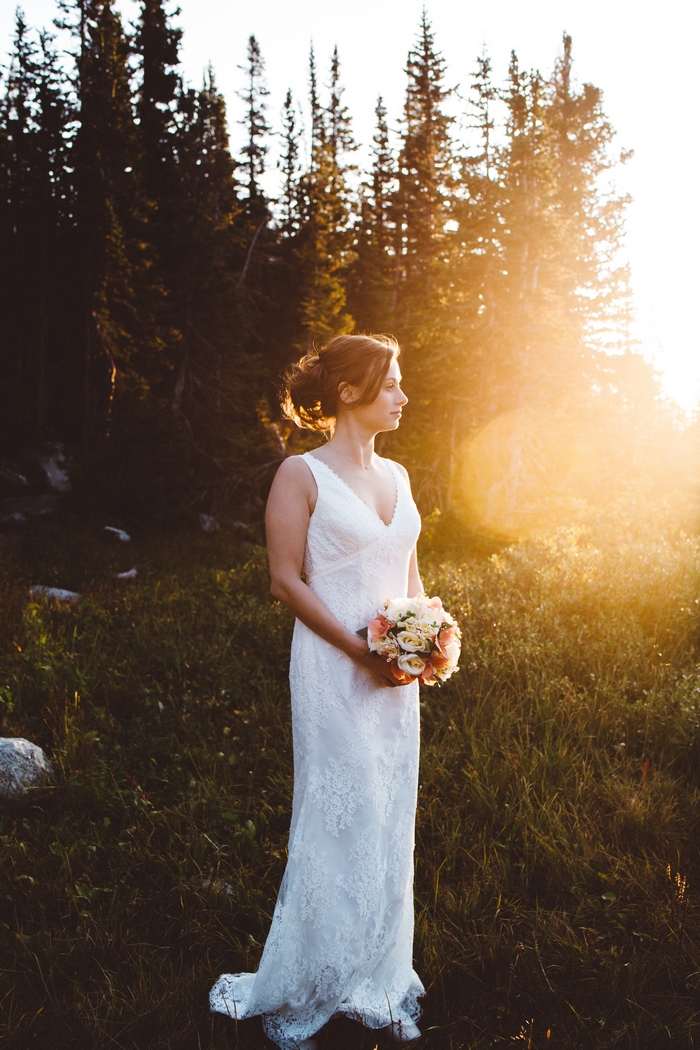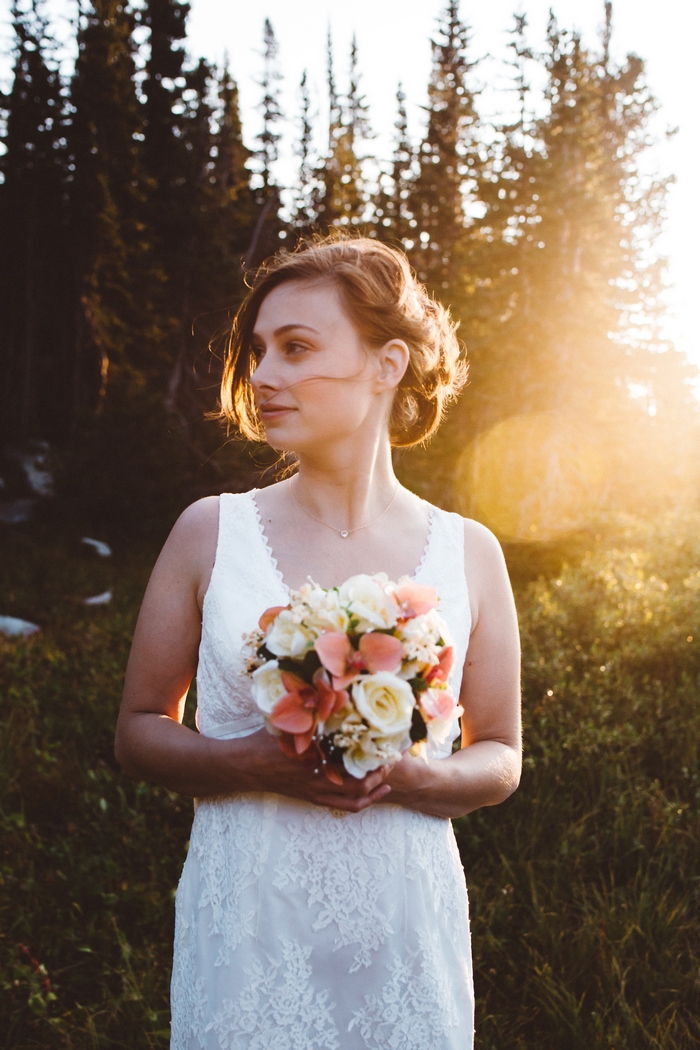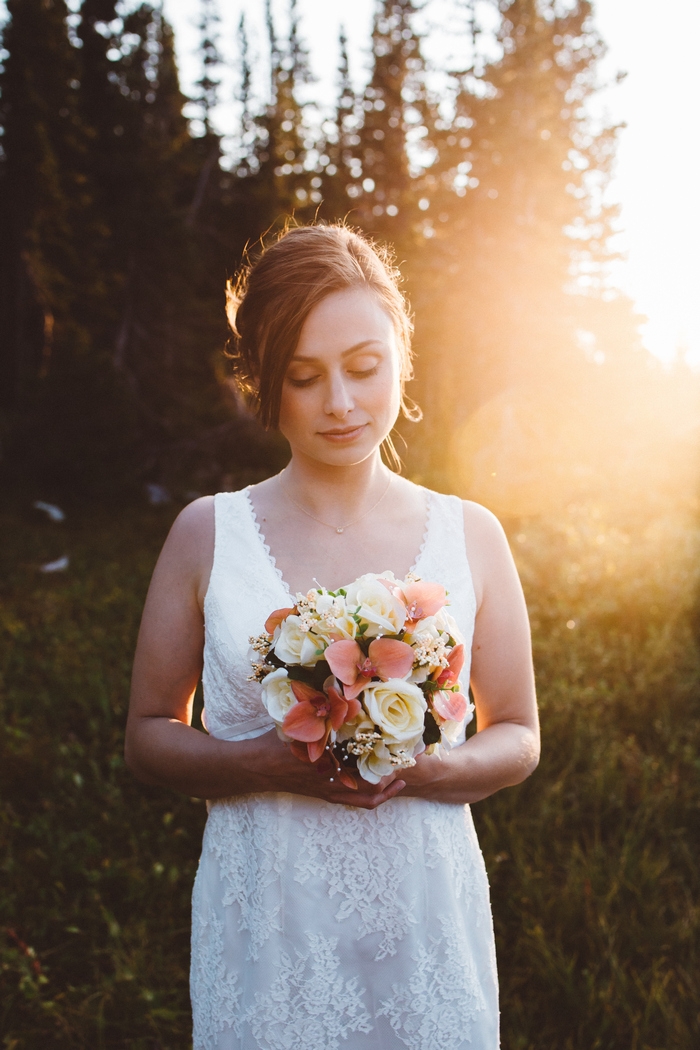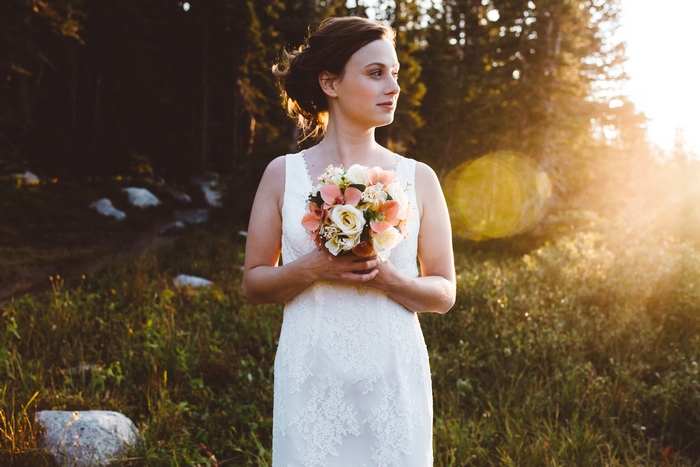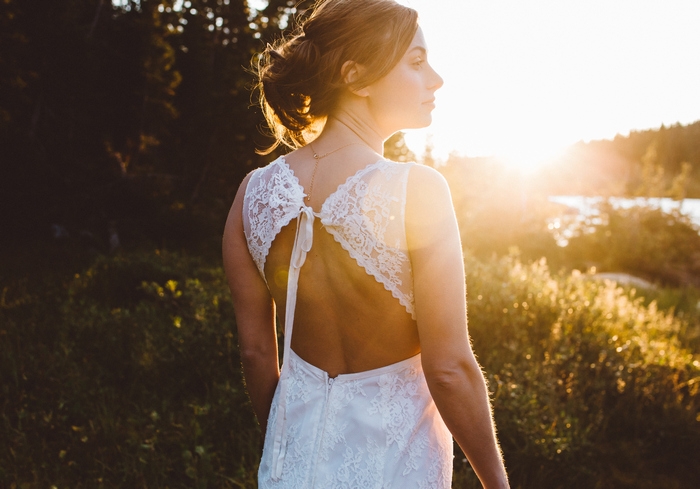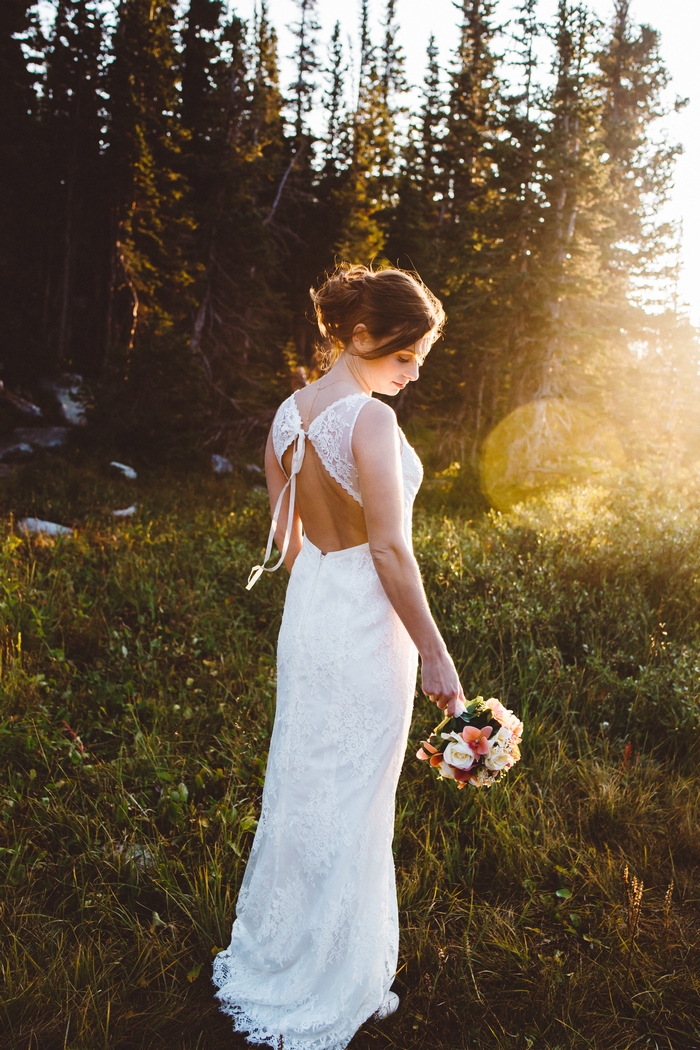 Why did you have an intimate wedding?
We wanted something more personal that was just for us. Plus, way less stress.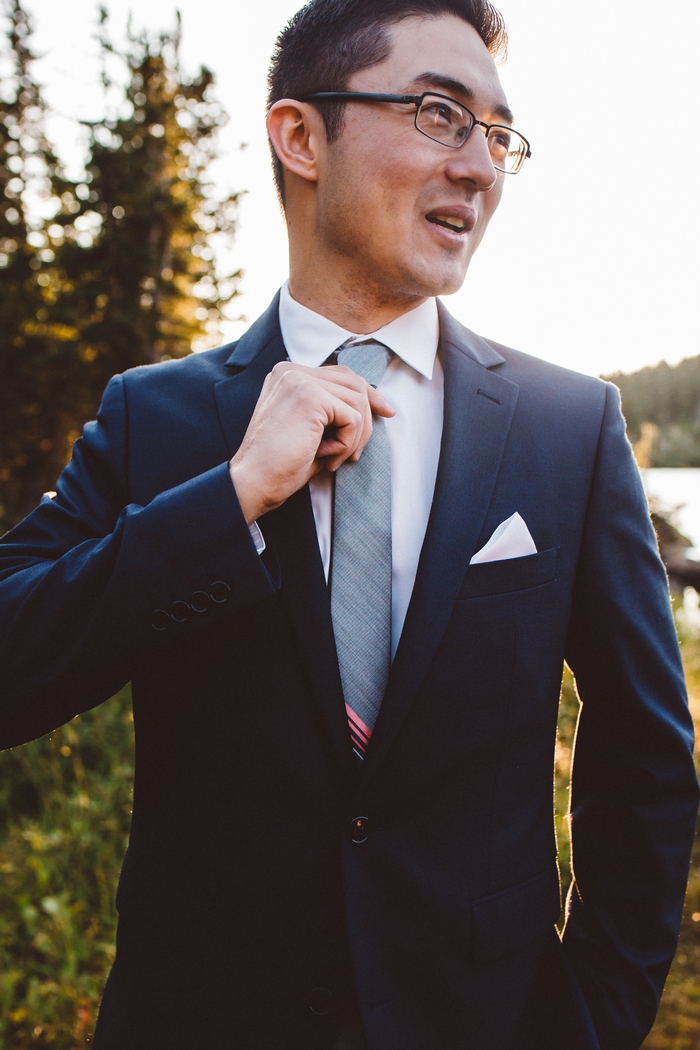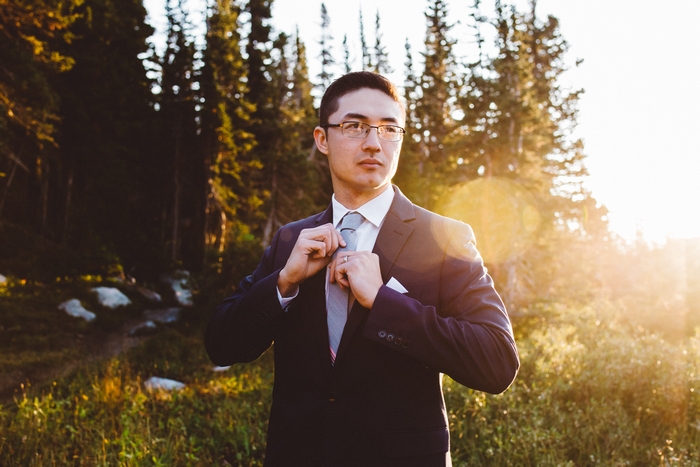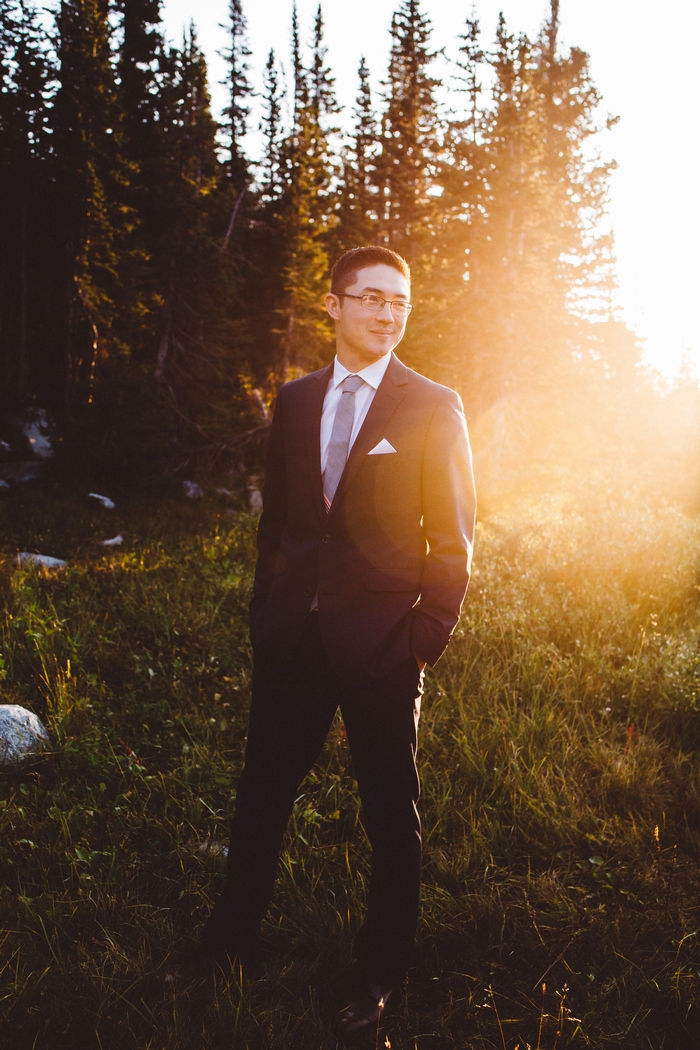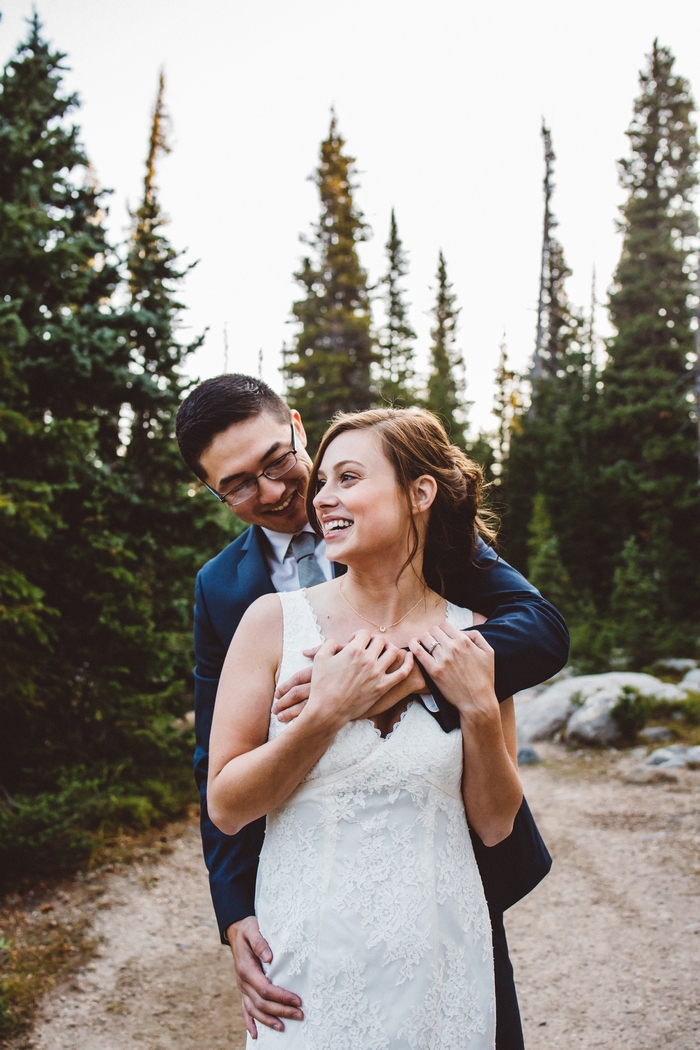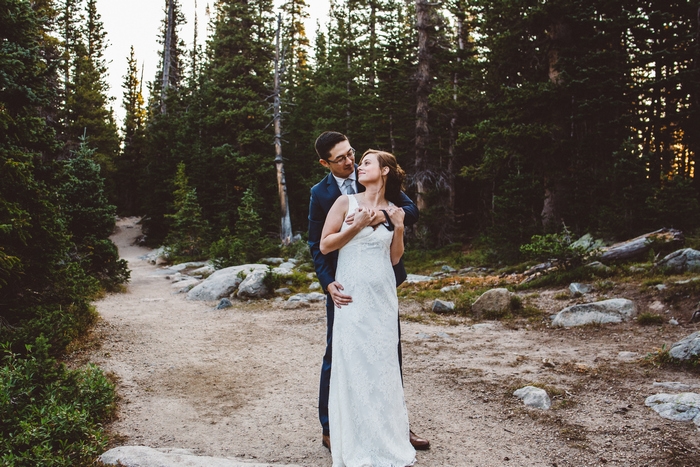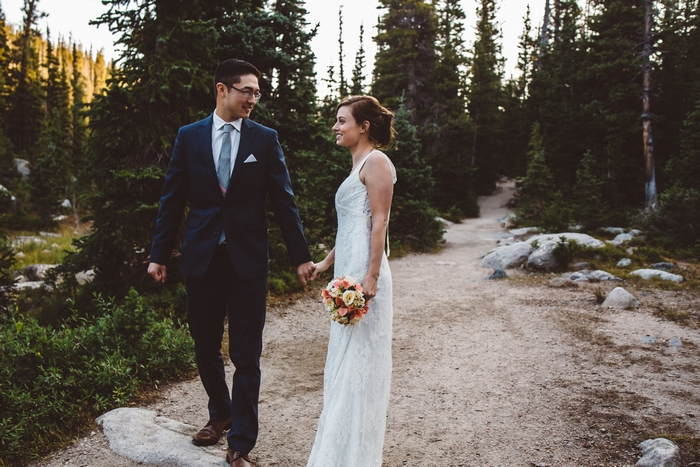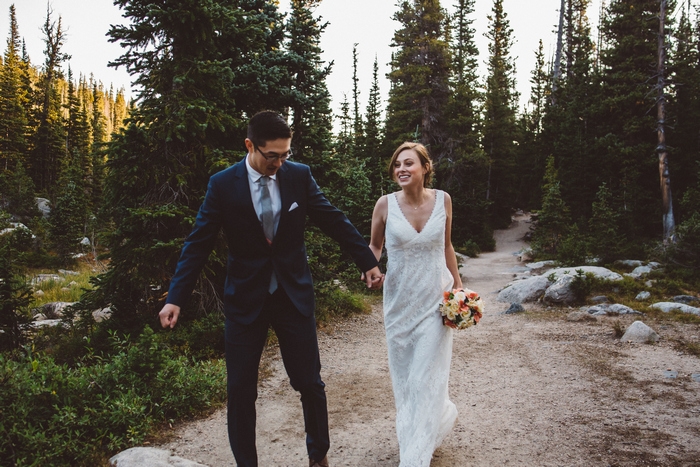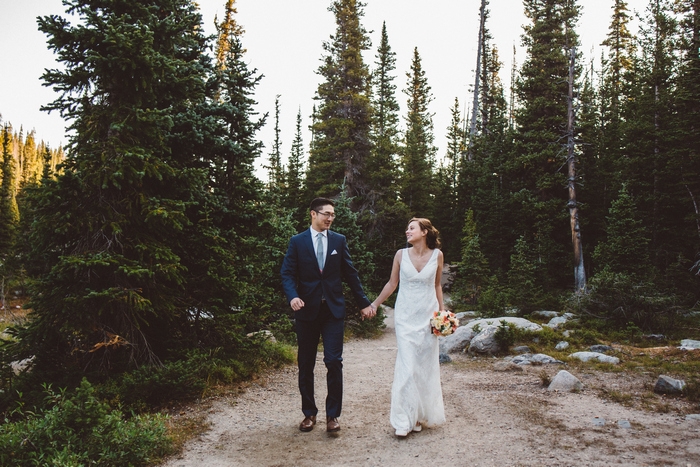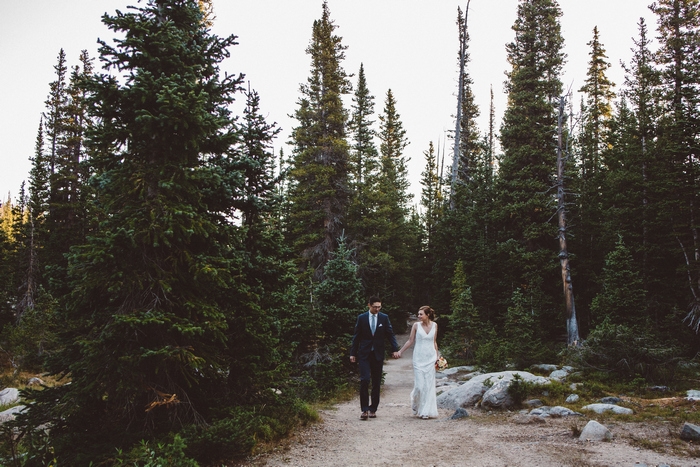 What are some the challenges that you faced planning an intimate wedding?
Finding a location that allowed for us to do things how we wanted while also providing the scenery that felt right.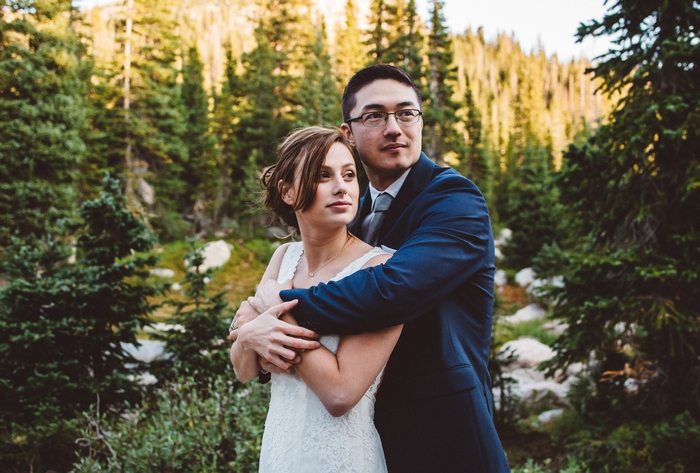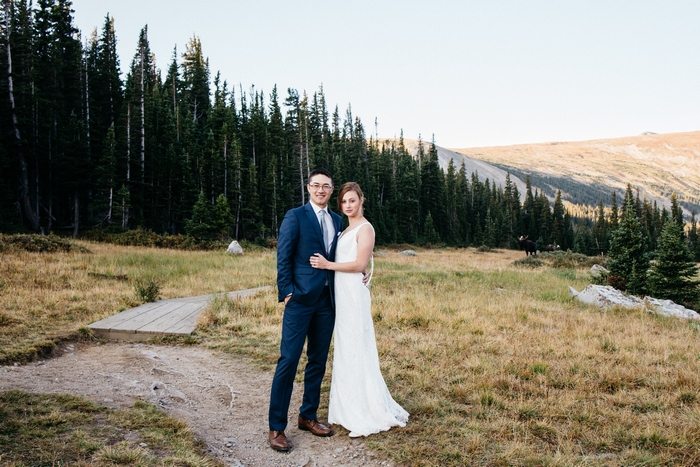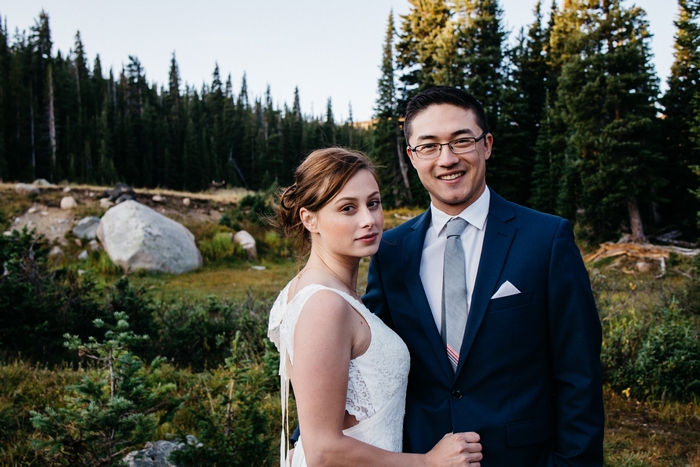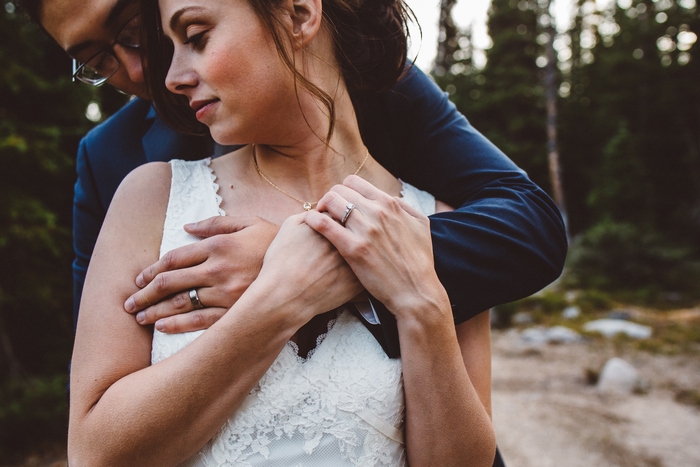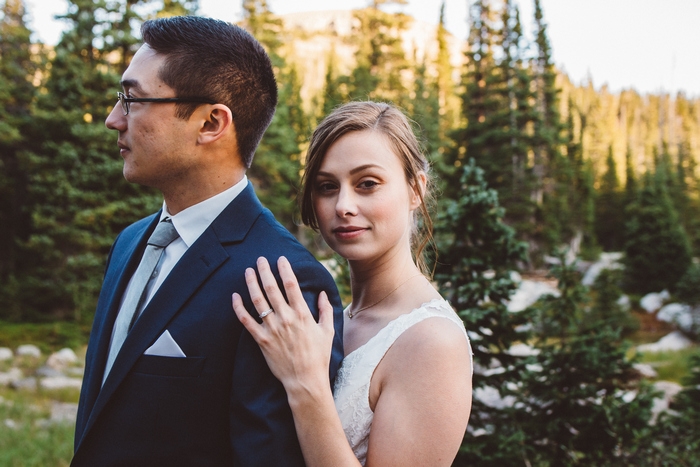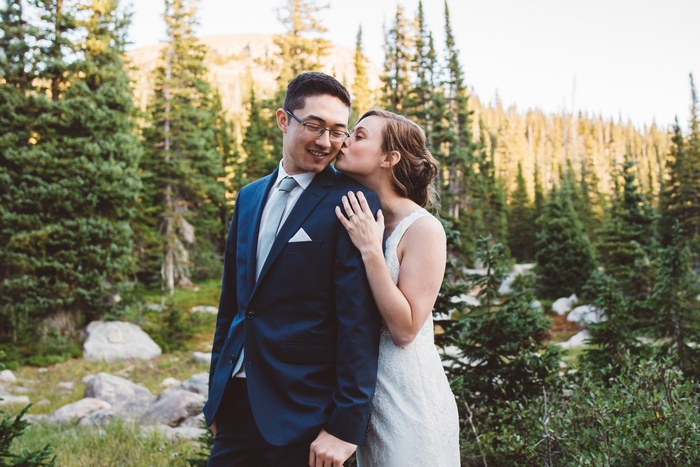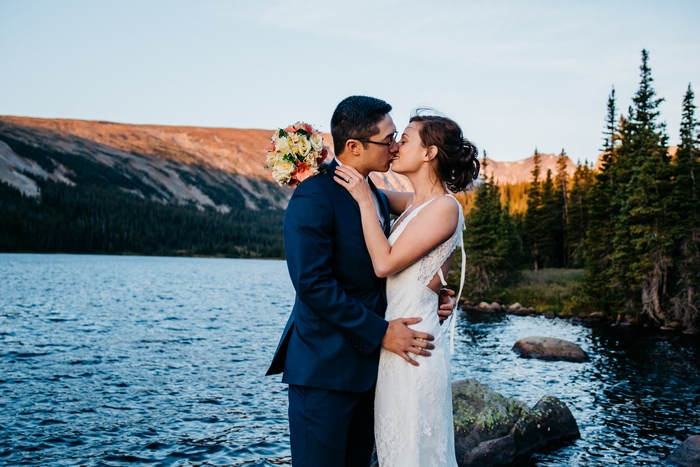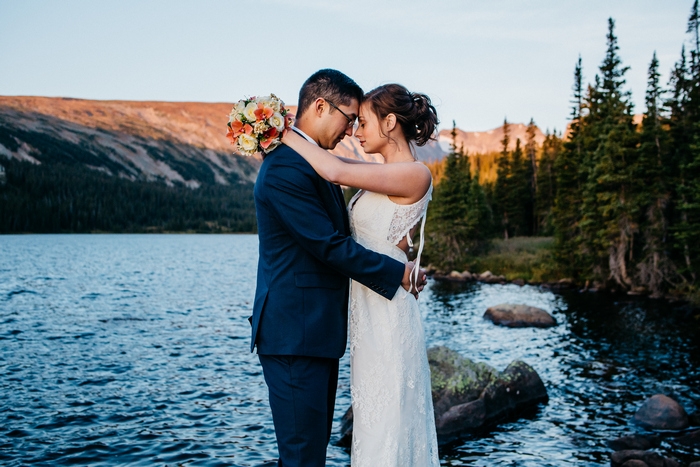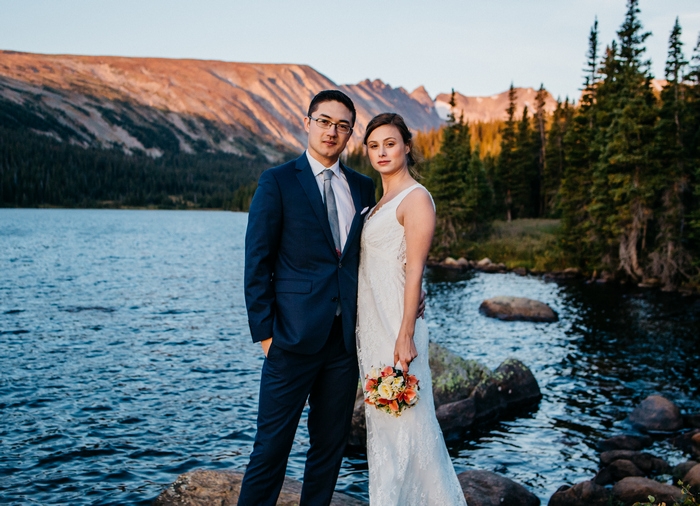 Was it difficult to pare down the guest list?
NOPE.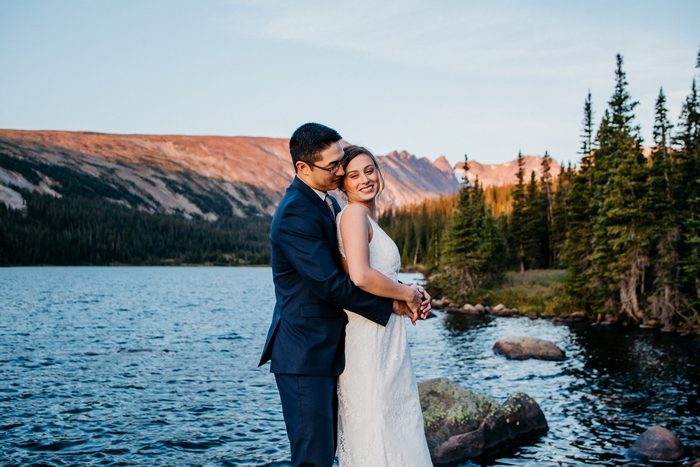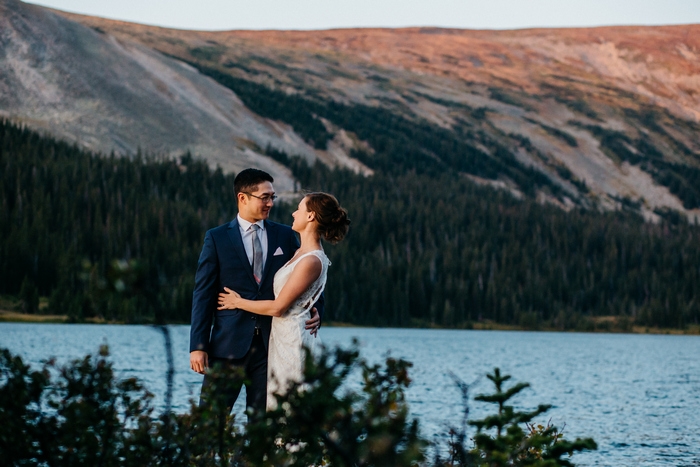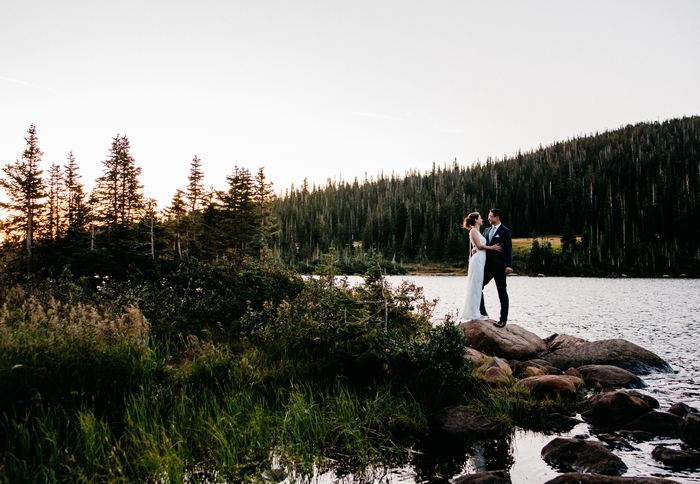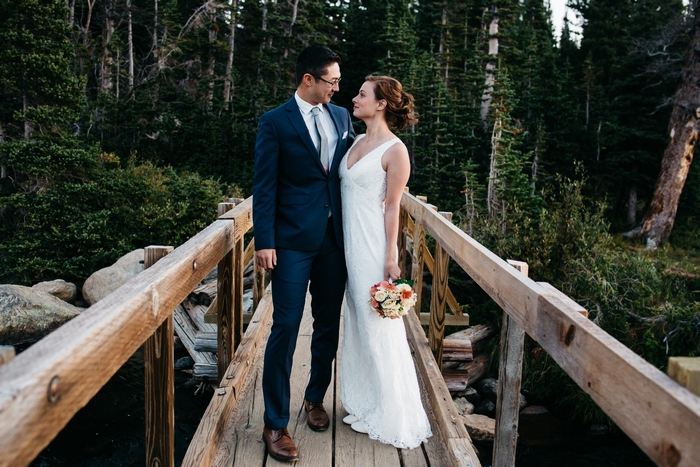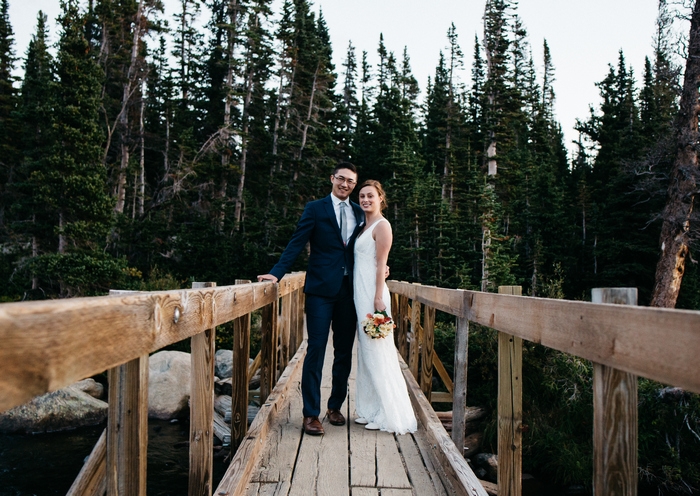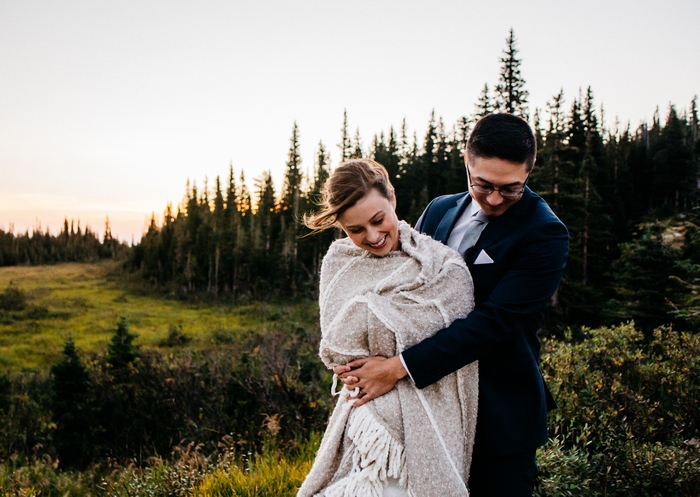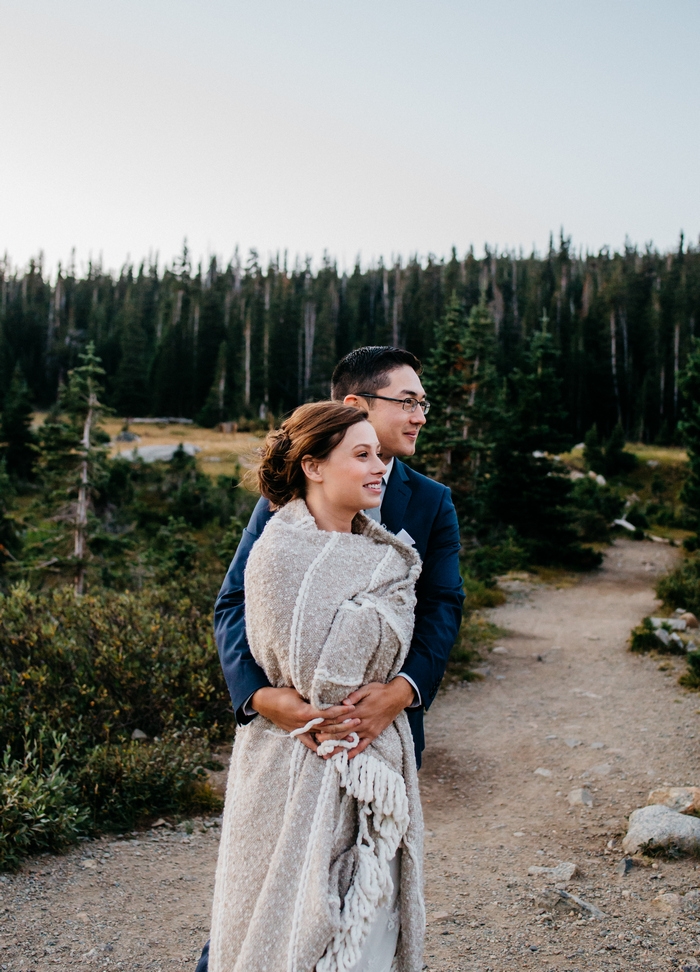 Did you have any 'issues' with the small guest list from friends and family? If so, how did you address them?
Not that we know of.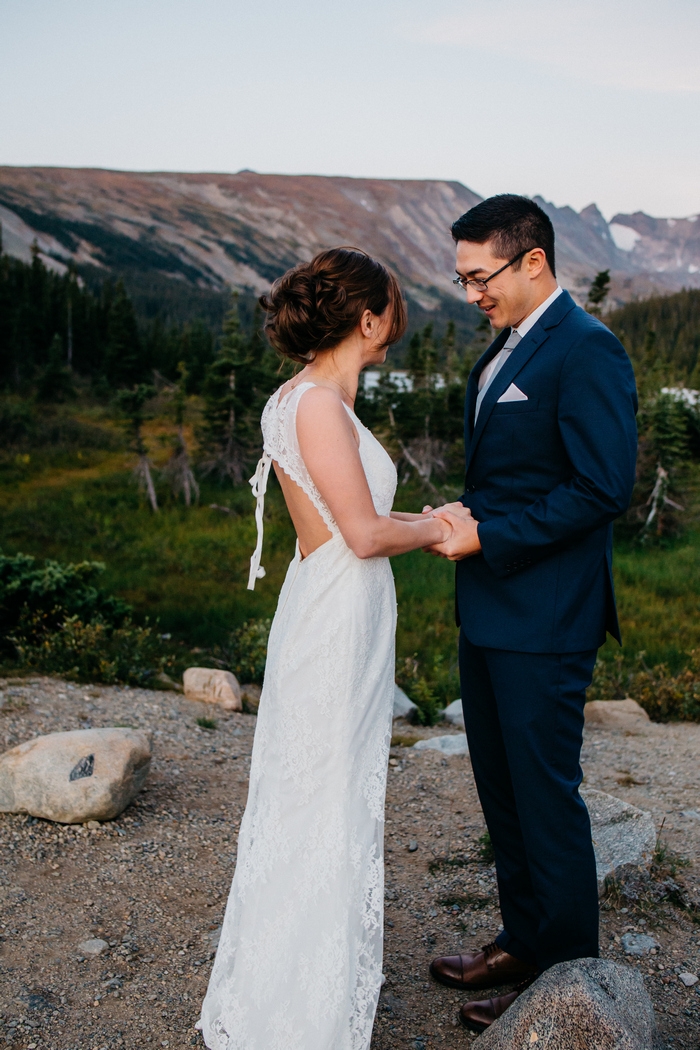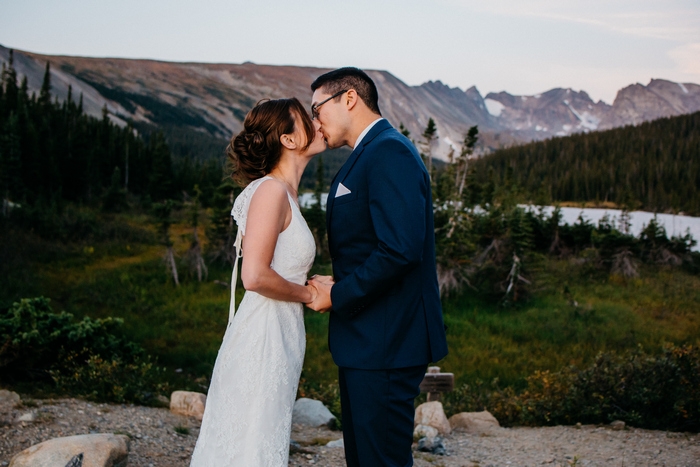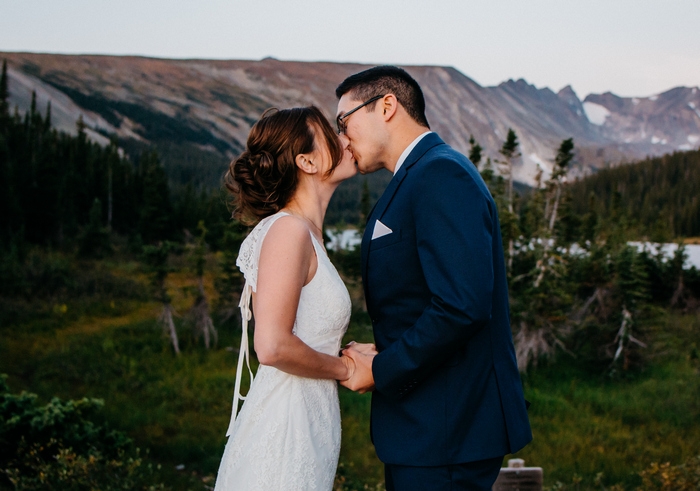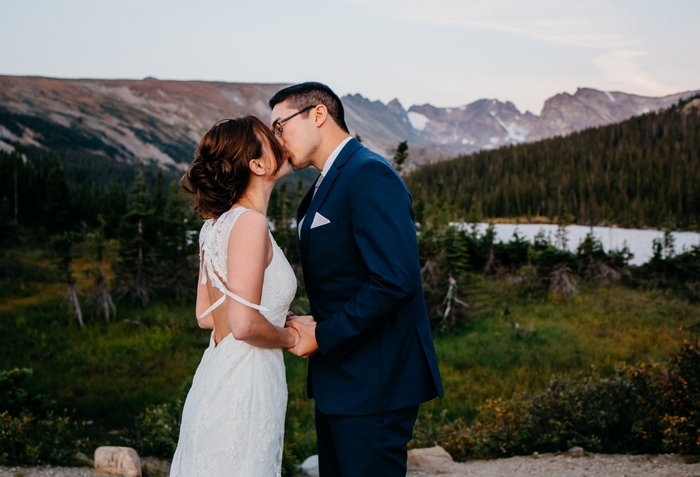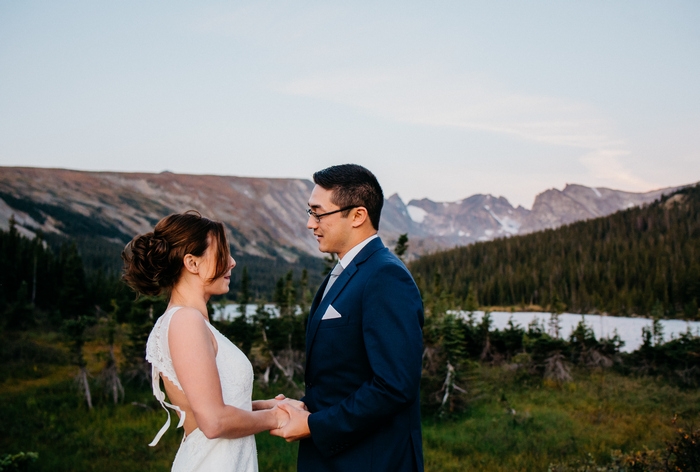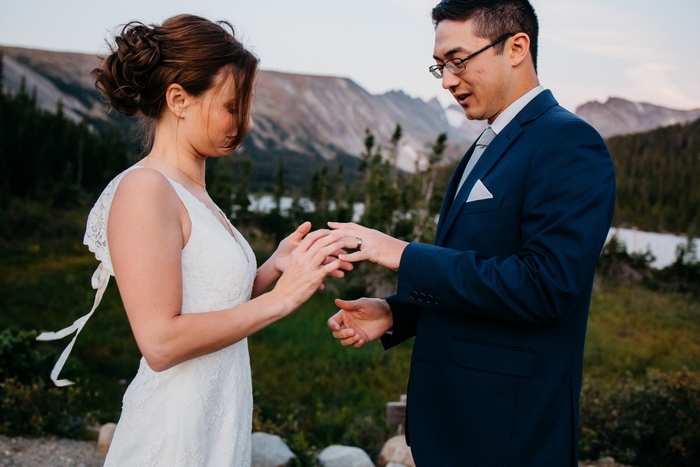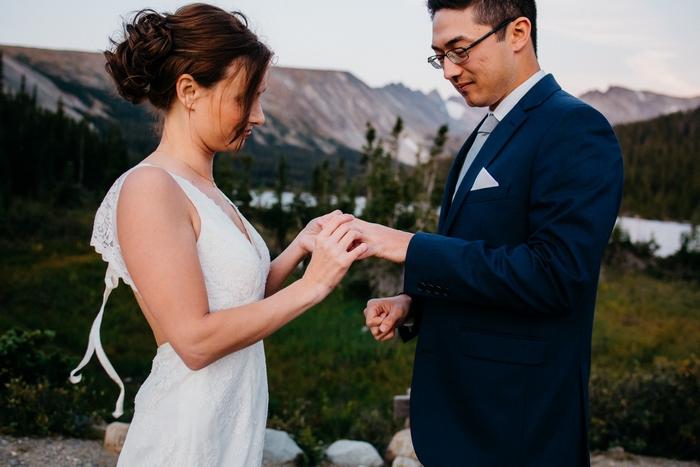 What were the highlights of the ceremony?
The moose appearing.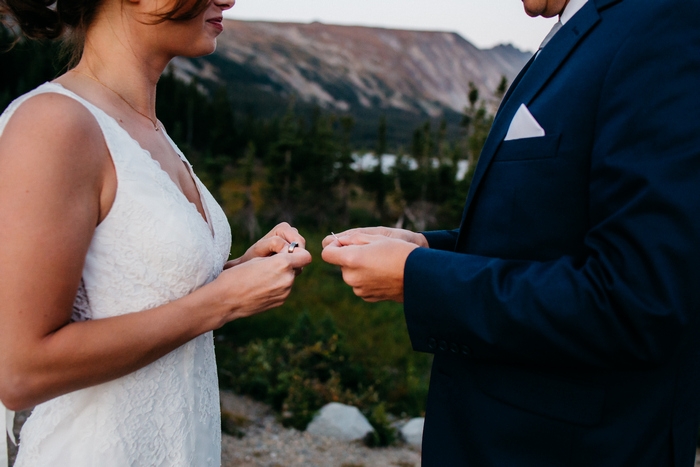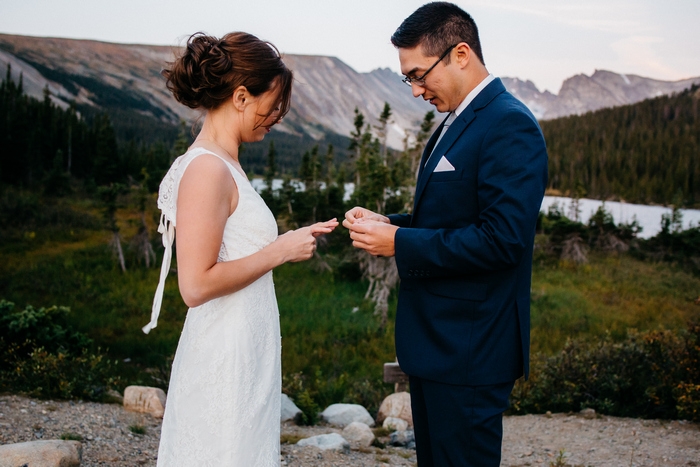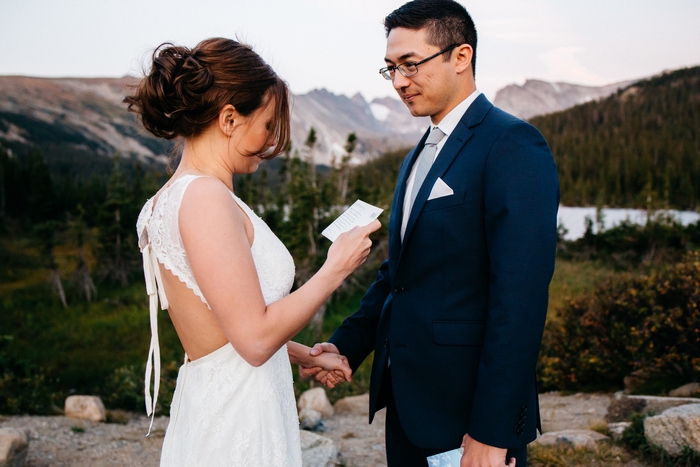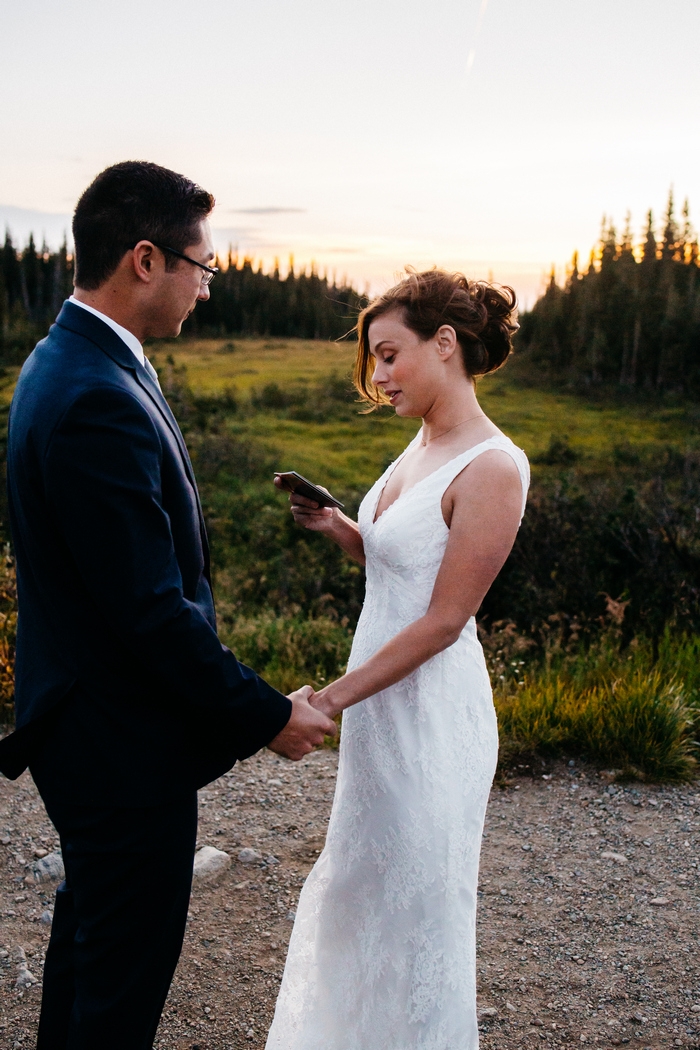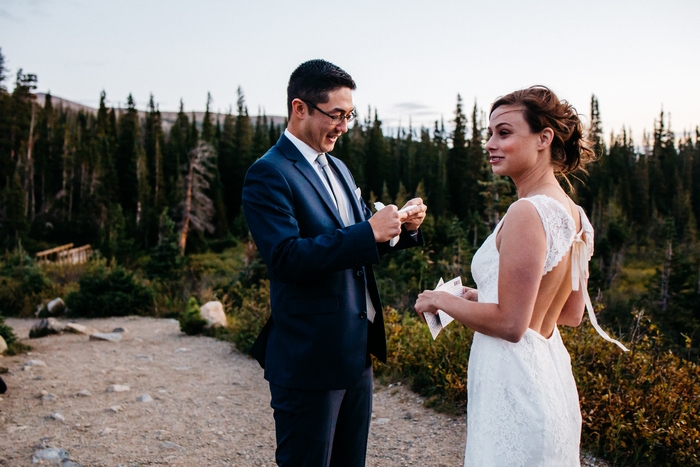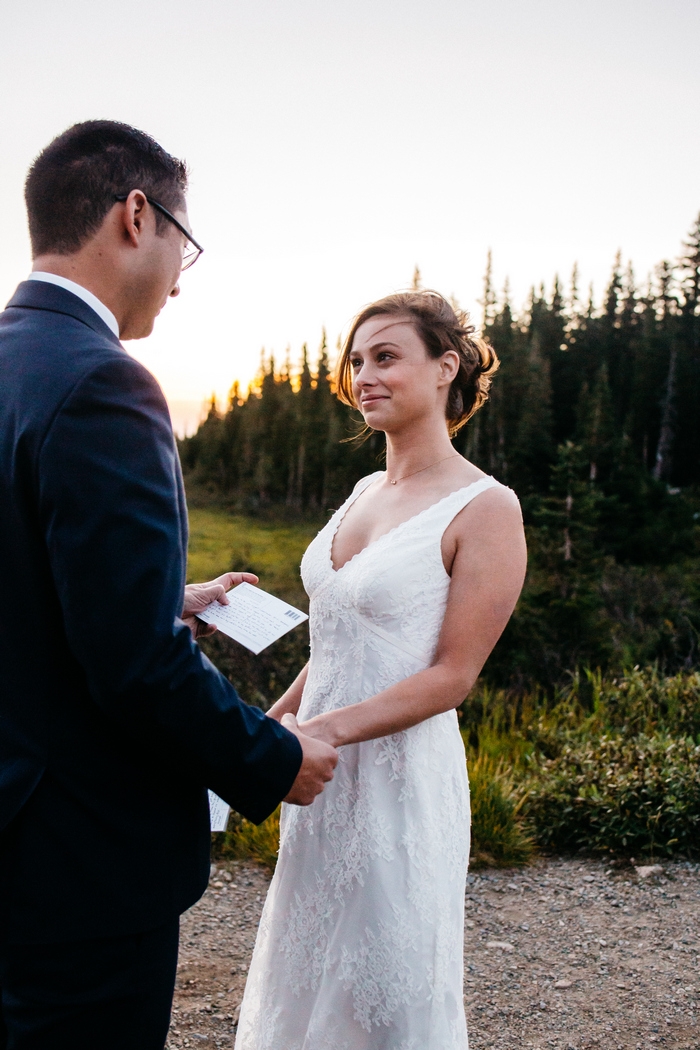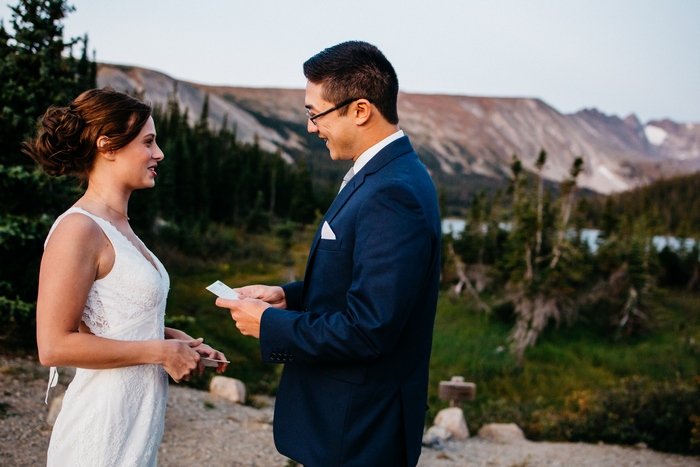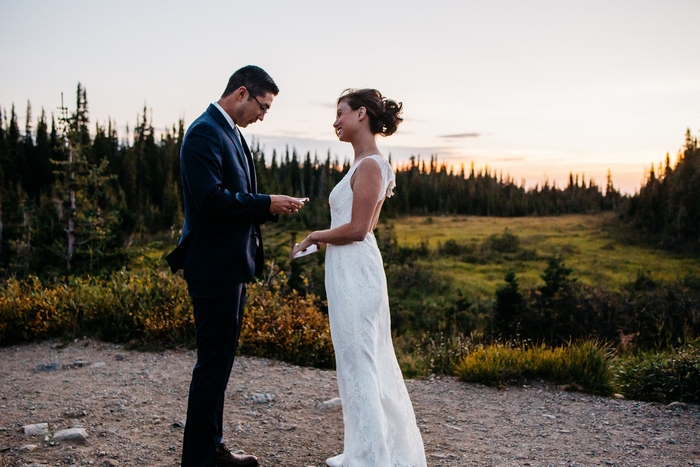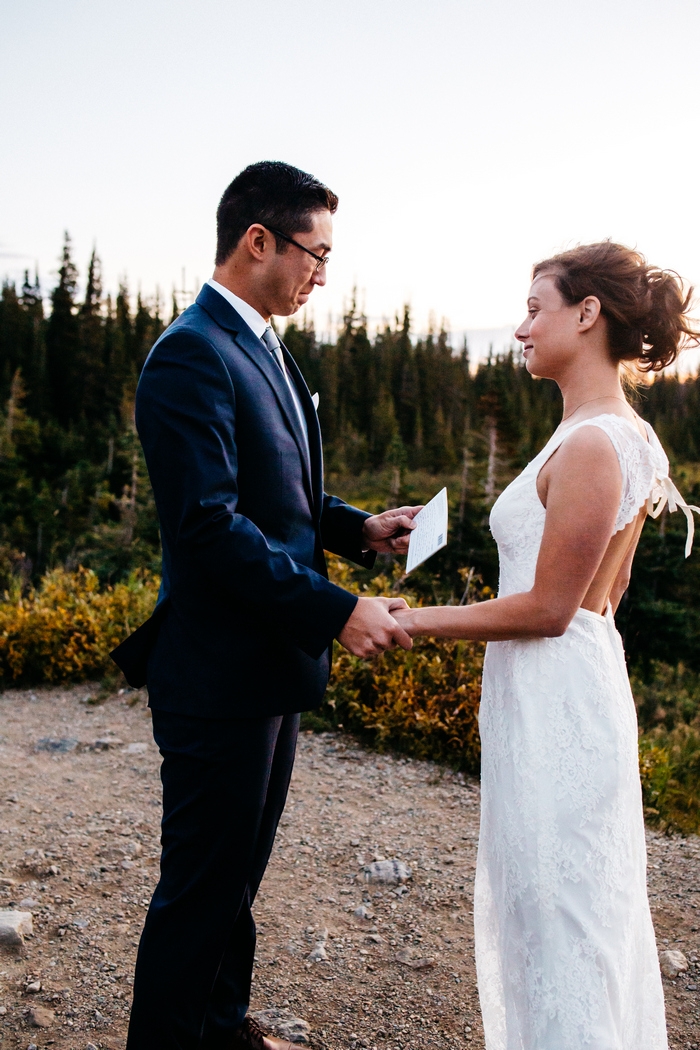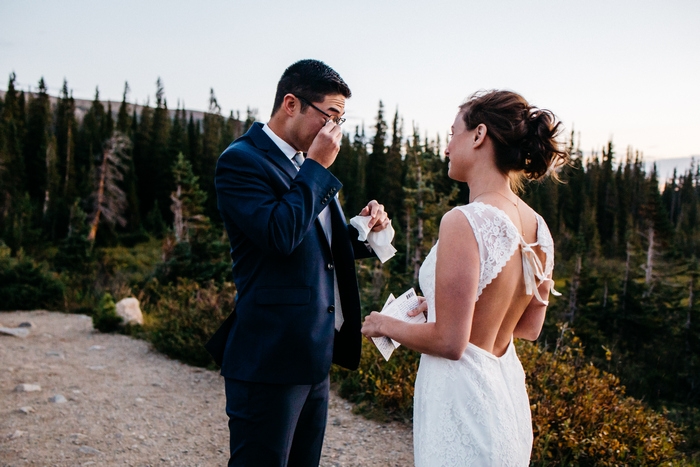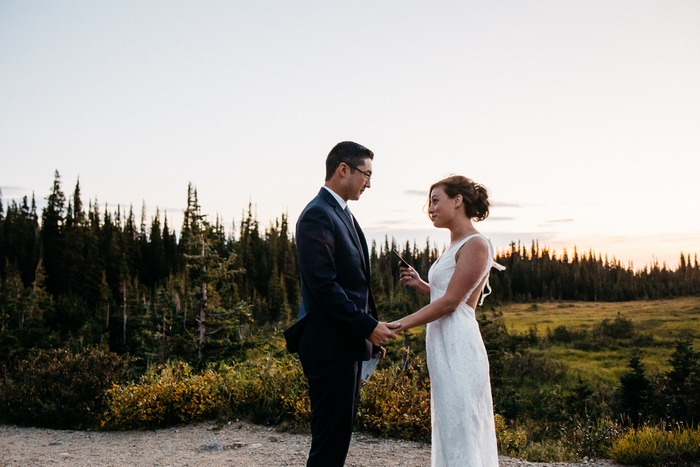 What was the best thing about having an intimate wedding?
We were able to be 100% ourselves and not worry about making everyone else happy. We got to enjoy our day together. Additionally, by getting married at sunrise, it was super nice to get the rest of the day to spend together and not be anxious to have a ceremony and reception later that day. We even enjoyed breakfast in Nederland, still dressed for the wedding. That got some serious looks.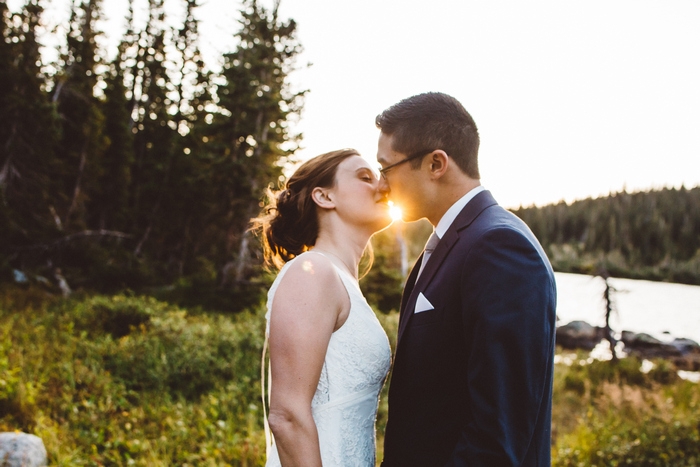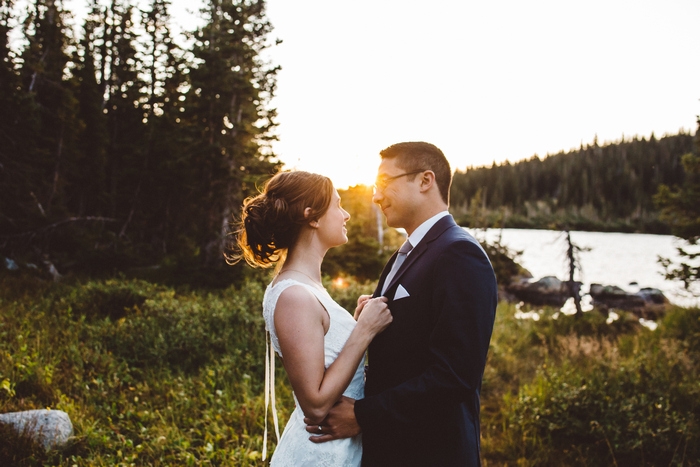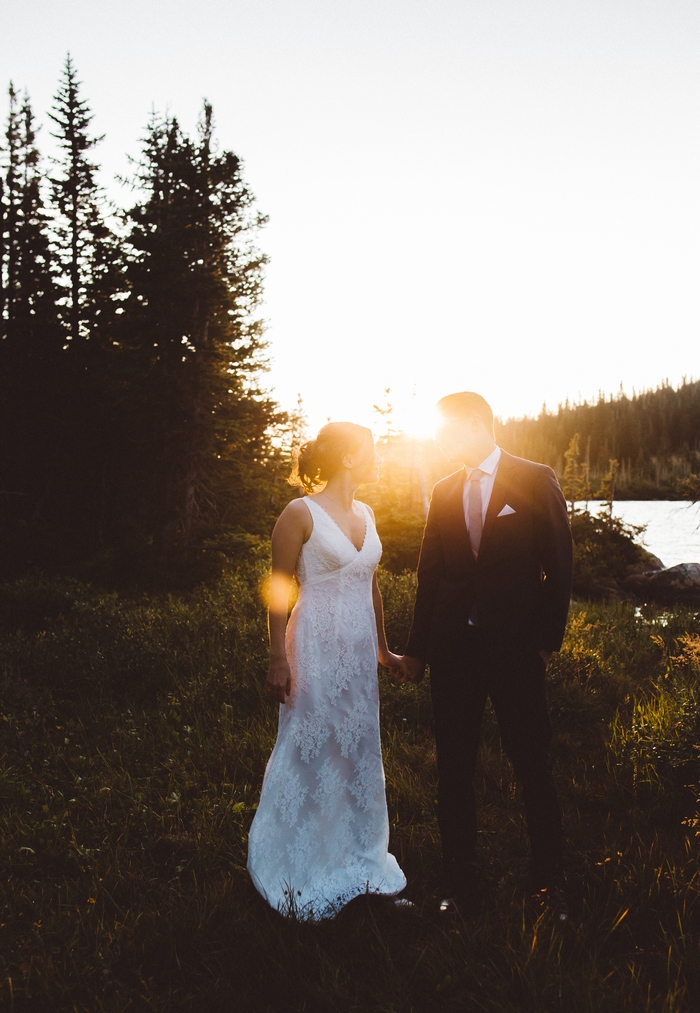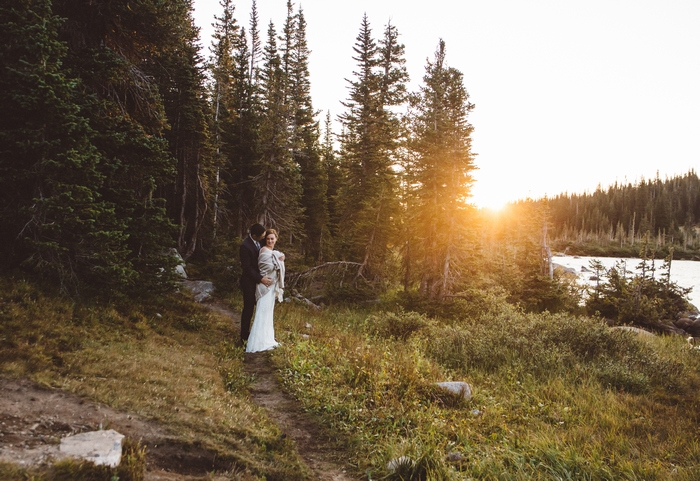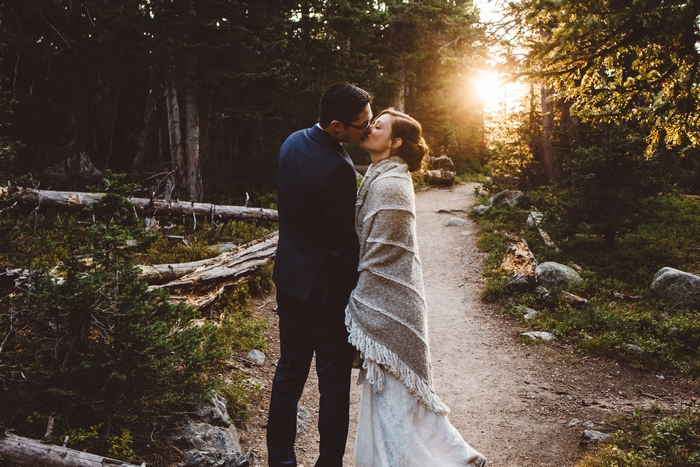 What advice do you have for couples who are considering an intimate wedding?
Definitely do it! It made the experience stress free and saved us a ton of money.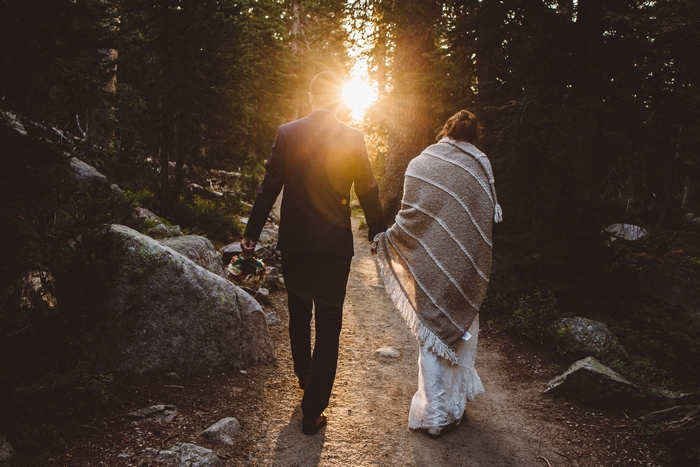 Vendors:
Photography: Shayla Veazquez Photography
Bouquet: Carlotta's Step mom's Mother made bouquet
Wedding gown: Galina
Groom's attire: Apartment 9 & tie from H&M
Ring: Helzberg Diamonds
Hair and makeup: Shayla Velazquez
Save
Save
Save
Save
Save
Save
Save
Save
Save