When it comes to wedding cakes, there are a multitude of designs to choose from. Textured cakes – with ruffles, lace or pleats are a popular trend to consider. Here are ten textured cakes that we love:
1. Mini Cake 
To add some dimension to a single-layer cake, ruffles will create some extra volume and interest. Edged in gold, the metallic touch proves that small cakes still have enough impact.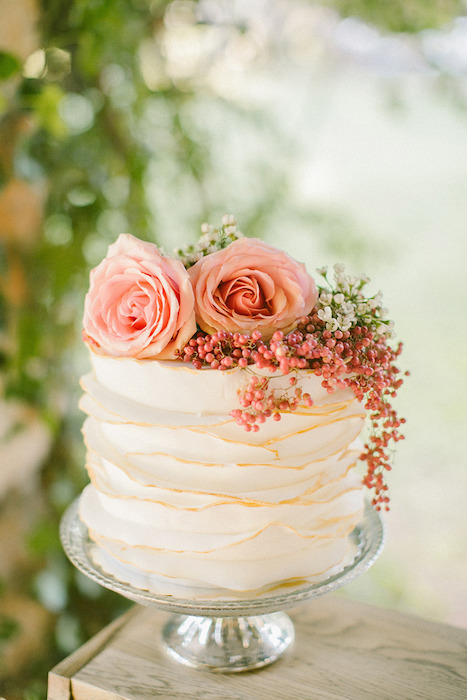 2. Flowers and Pearls 
These flowers are the definition of how to incorporate texture into a wedding cake. The pearls work well with the flowers too and really show how a simple white cake can be elevated.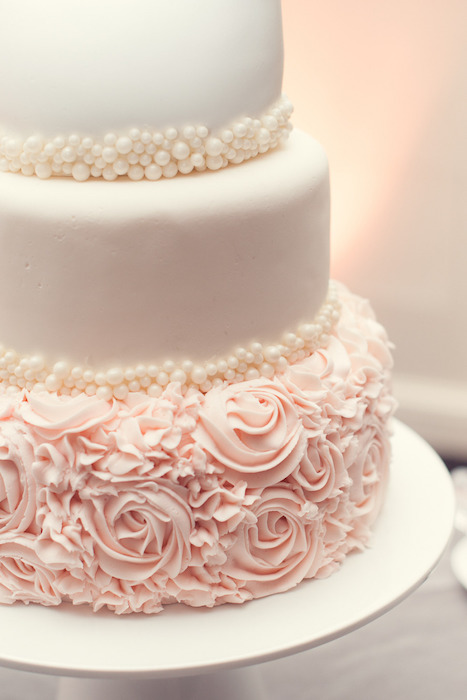 3. Petal Frosting 
Fondant isn't the only way to go for cake coverings, buttercream looks just as lovely. A pink buttercream with a petal effect goes perfectly with a combination of fresh flowers. If you plan on making the cake yourself, this technique is a good one to learn if you're not confident in rolling fondant.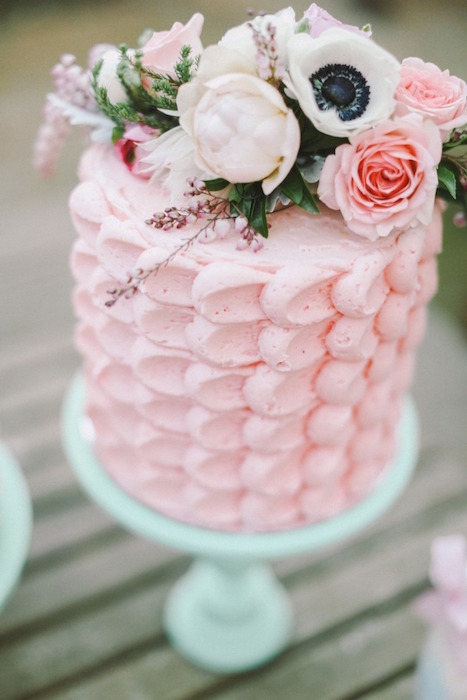 4. Intricate Design
For another take on this trend, go for a raised piped design. It gives the look of additional texture without adding too much. This is a great idea for larger cakes as the end result isn't too overwhelming.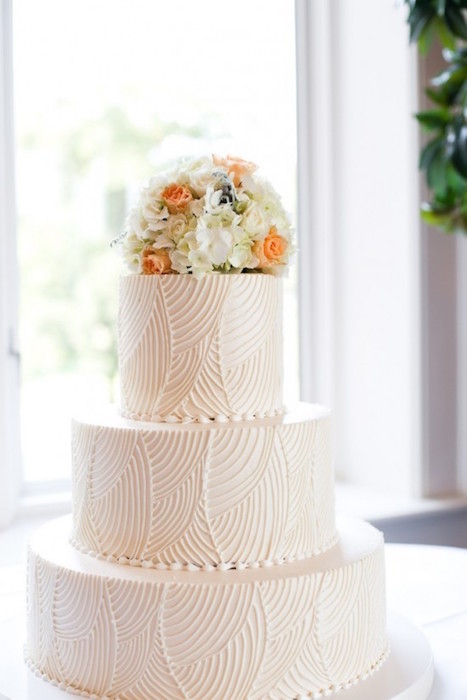 5. Delicate Ruffles
These delicate ruffles are very pretty and give the illusion of a layered or crepe cake. With this detailing, some pink and peach blooms are all that's needed to complete the look.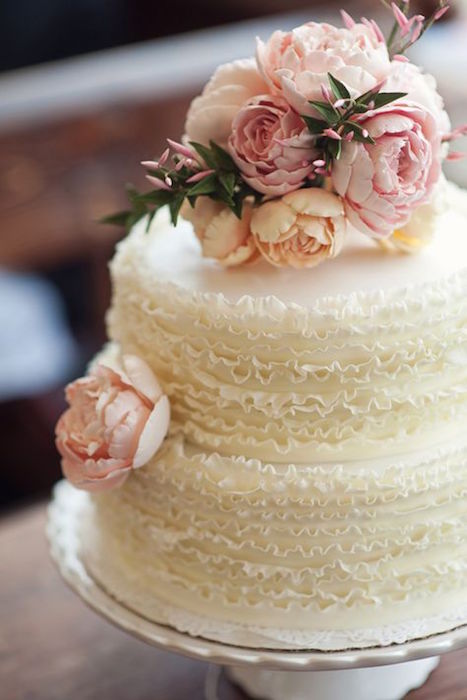 6. Blue Lace 
Lengths of blue lace have a vintage feel that looks striking against a traditional white cake. Another option if you wanted to cut costs on your cake, as you can add the lace to a simple design.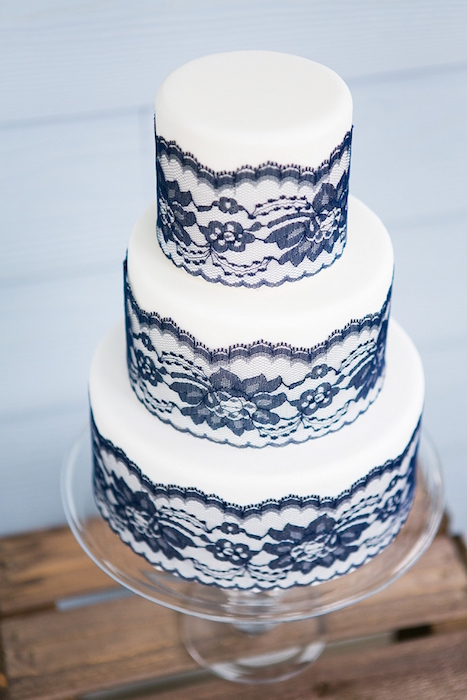 7. Elegant Branches 
Woodland weddings filled with nature and leafy elements have so many gorgeous decor options. If you're looking for a way to incorporate this theme into your cake, then this is such an elegant idea. The piping on the cake replicates the look of branches in a neutral way.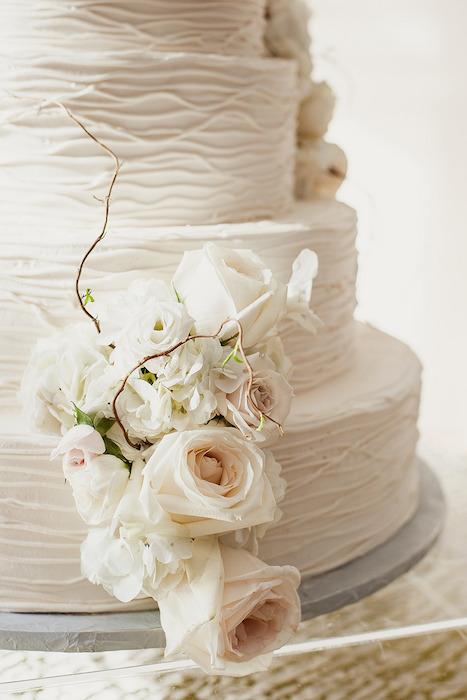 8. All Buttercream 
This buttercream decoration has a rustic effect, perfect for an outdoor wedding when paired with wild berries and fern.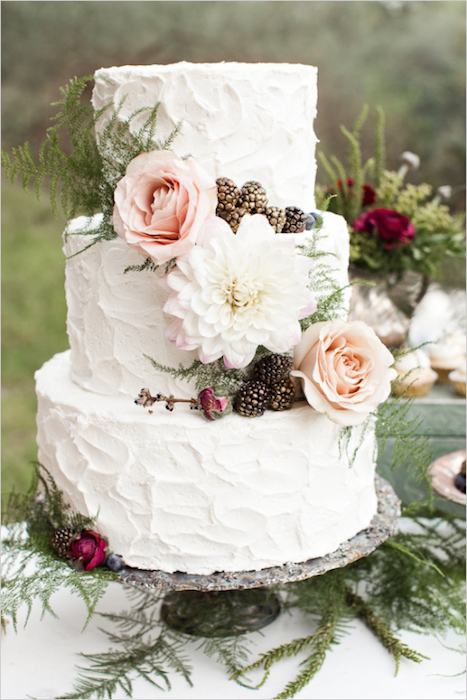 9. Ruffles and Glitter
Ruffles and glitter are surely a match made in heaven. Especially when it comes to cake decorations. Double the texture with alternating tiers that add both dimension and style.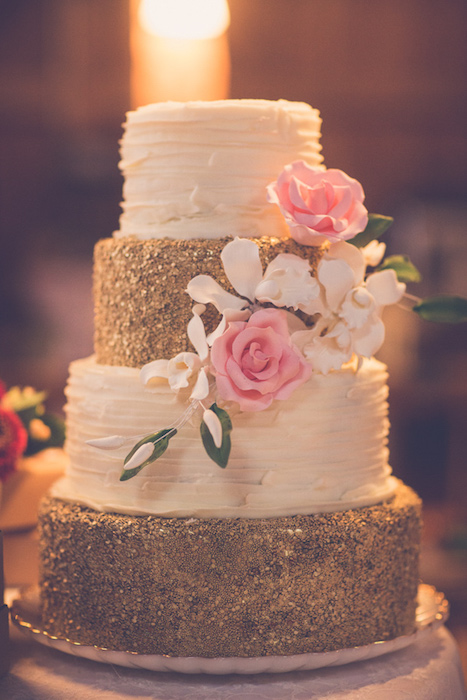 10. Colorful Pleats 
Isn't this watercolor-inspired pleated cake a show stopper?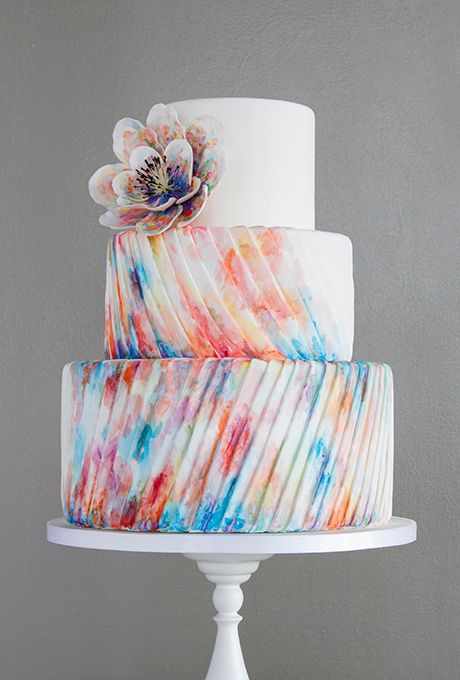 Photo one: annaroussos.com; Photo two: blushweddingphotography.org; Photo three: jennysunphotography.com; Photo four: michellelindsayphotography.com; Photo five: ohdarlingphotography.com; Photo six: blovedblog.com; Photo seven: loveeyelet.com; Photo eight: weddingchicks.com; Photo nine: ruffledblog.com; Photo ten: Brides.com