Transportation is an important element of your wedding day; you'll need to get to the wedding venue and to your romantic getaway at the end of the night.  Renting a traditional limo can be on the expensive side, but there are other fun options that will have you riding in style. Stunning cars, bikes, trucks and carriages can be a great focal point or prop to pose around and will make for memorable photos. Here are 10 ideas for creative wedding transportation:
1. Truck
It wouldn't be a country wedding without a pick up truck. You could even use the back of the truck as a cocktail station or decorate it with rustic pots of wild flowers.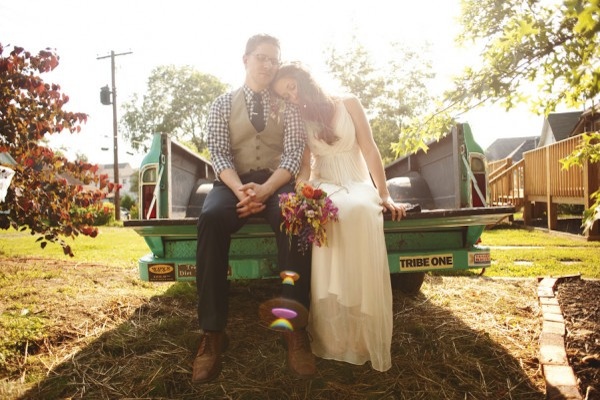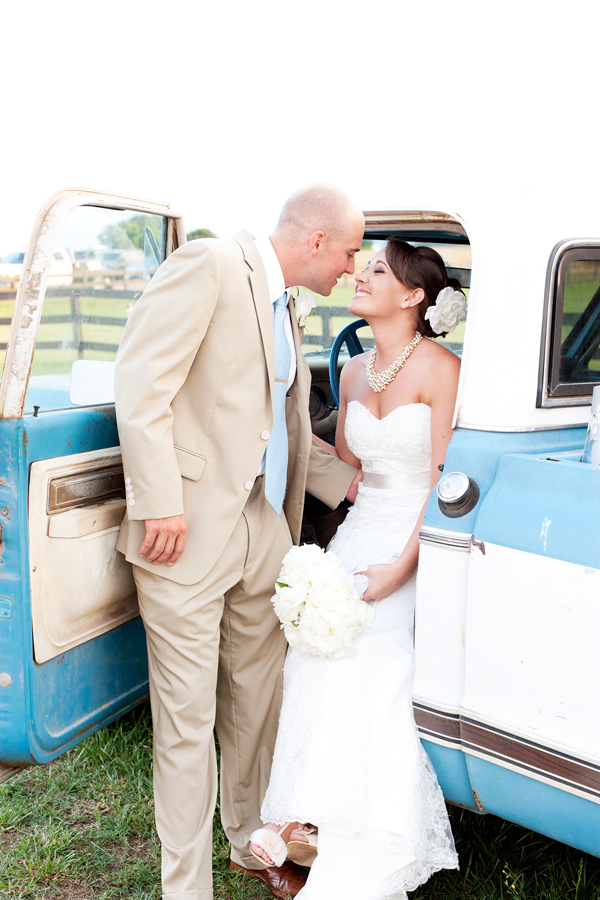 2. Vintage van/R.V
If you've ever day dreamed of driving across the country in an R.V with your hubby or love traveling, consider a van, R.V or airstream for your wedding (or for a romantic honeymoon road trip afterwards!)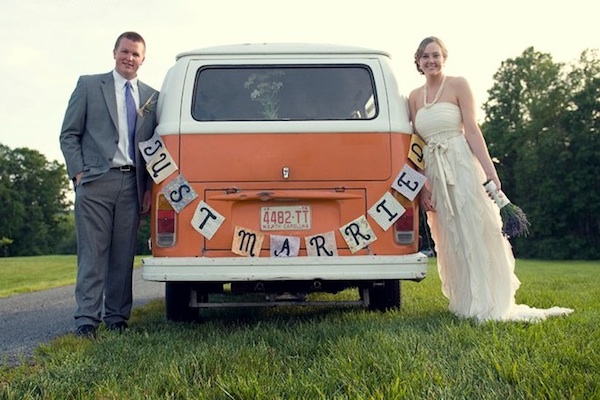 3. Bike
Perhaps the most budget-friendly transportation option is traveling by bike, but be mindful of how well you can maneuver in your dress. Depending on how adventurous you are, you may want to just stick to having some stylish bikes as photo props.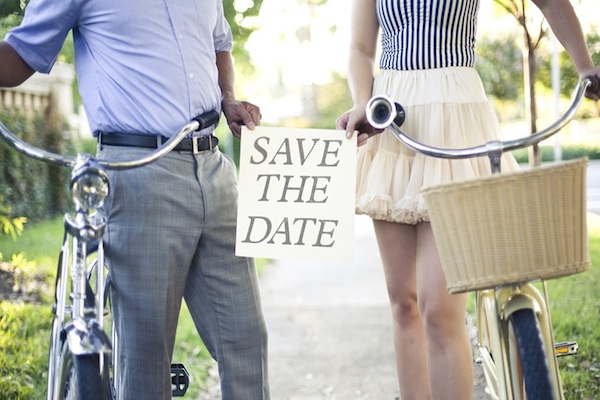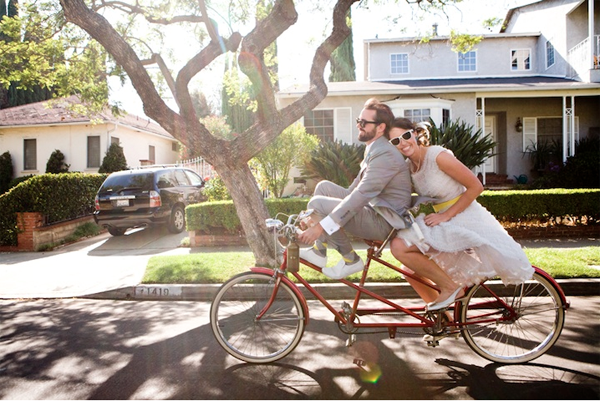 4. Bus
You may need to transport your guests or wedding party from the ceremony to the reception, so have them all hop on a bus, whether it's a traditional school bus, coach or double-decker.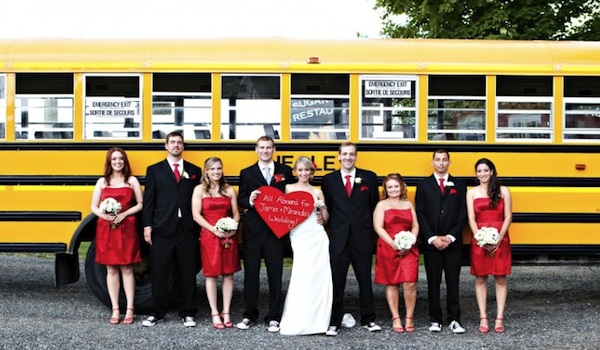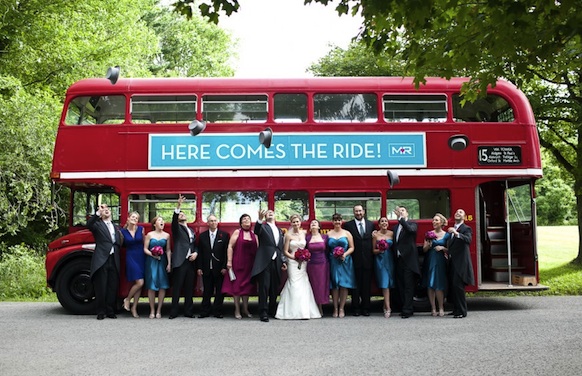 5. Classic Car
If you're going for glamor, you'll want a sleek and stylish car option. Depending on your budget, rental companies offer a variety of options from classic, vintage convertibles to Ascots, Rolls Royces and more.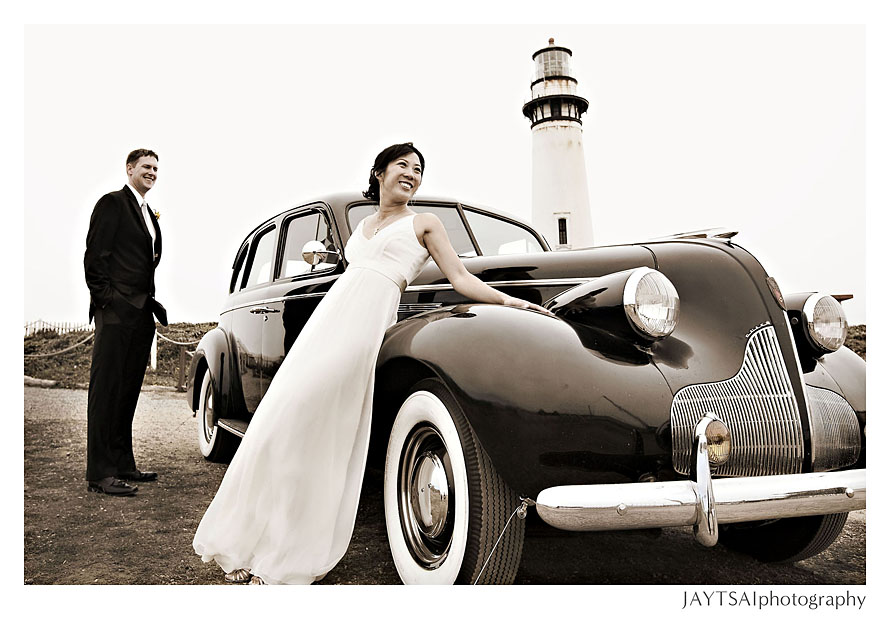 6. Small Car
Add a vintage, European flair to your transportation with a classic Fiat.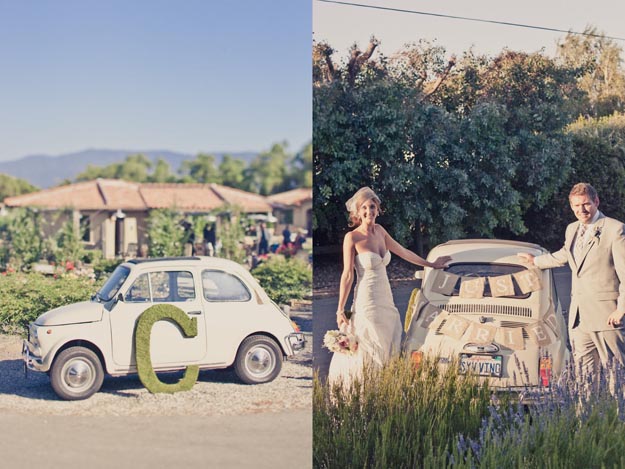 7. Modern car
Your wedding vehicle doesn't have to be huge and elaborate. A simple, small car, like a Mini Cooper, can get you from Point A to Point B in modern comfort.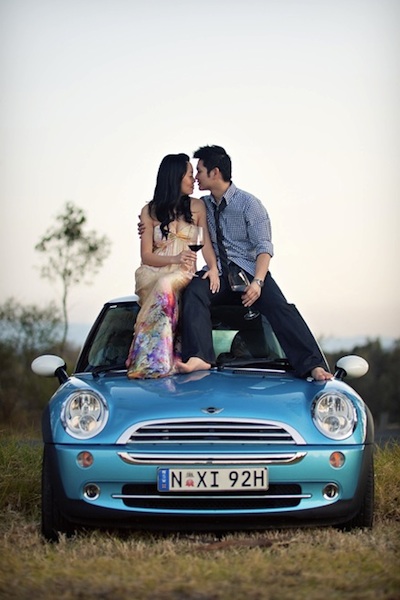 8. Trolley/Streetcar
If you're traveling downtown, and are going for an urban wedding vibe, then take some fun photos on the streetcar or subway. Or find a historic trolley or train for a charming photo backdrop.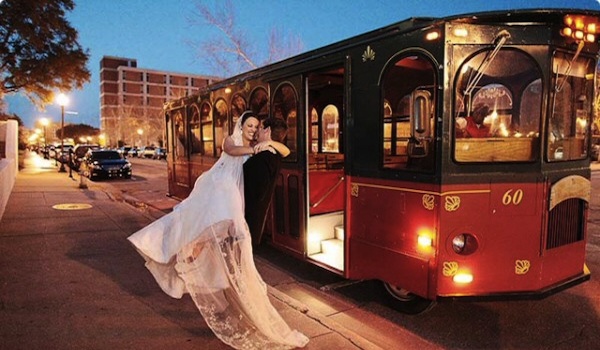 9. Carriage
A carriage is the classic, romantic wedding transport for any bride wanting a fairytale wedding. Remember Will and Kate's historic carriage ride through London on their royal wedding day?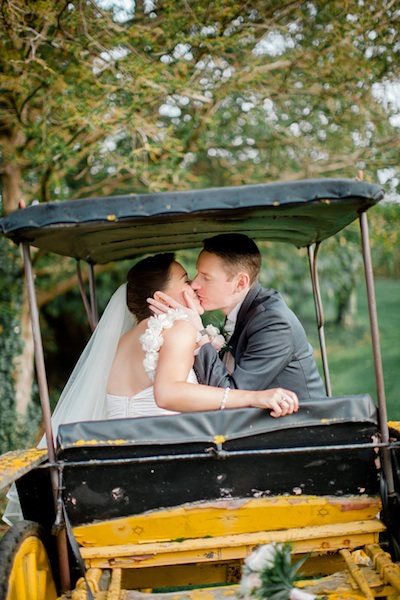 10. Golf Cart
A golf cart is a fun and easy way to travel around for a country club, resort or golf club wedding.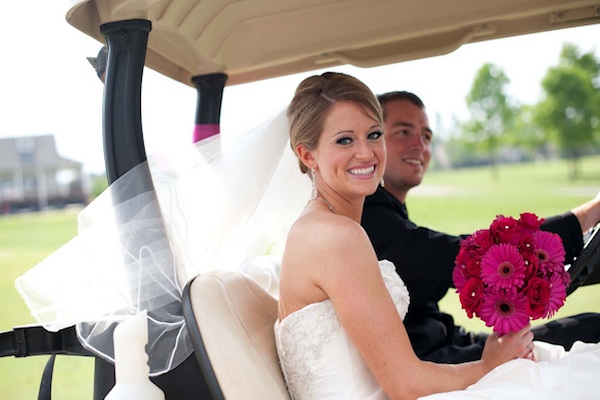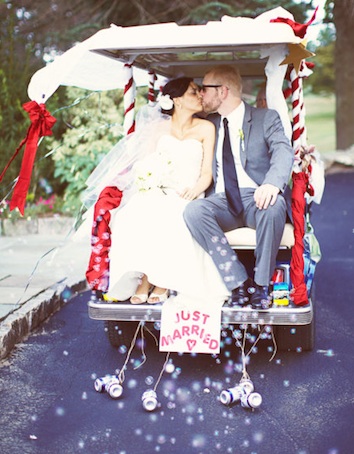 Photo one; elizabethannedesigns.com; Photo two; Southern Weddings; Photo three; aphotobyashley.com; Photo four; saralucero.com; Photo five; Oh Happy Day; Photo six; annajones.ca; Photo seven; abritandablonde.ca; Photo eight;The Post Event; Photo nine; Inspired Honey Bee; Photo ten; nattnee.com;  Photo ten;  wilmingtonweddingsblog.com; Photo eleven; amandawilcher.com; Photo twelve; stewartimagery.blogspot.ca; Photo thirteen; crossedkeysinn.tumblr.com;