Lollipops are a sweet and unique favor idea that can be enjoyed by all ages. With the multitude of cool and varied designs out there, you are sure to find something to fit your theme. We've found 12 Etsy lollipop favors that we think you'll enjoy.
For a boho wedding these Elderflower lollipops from HollyLollies are handmade and give your reception an organic feel.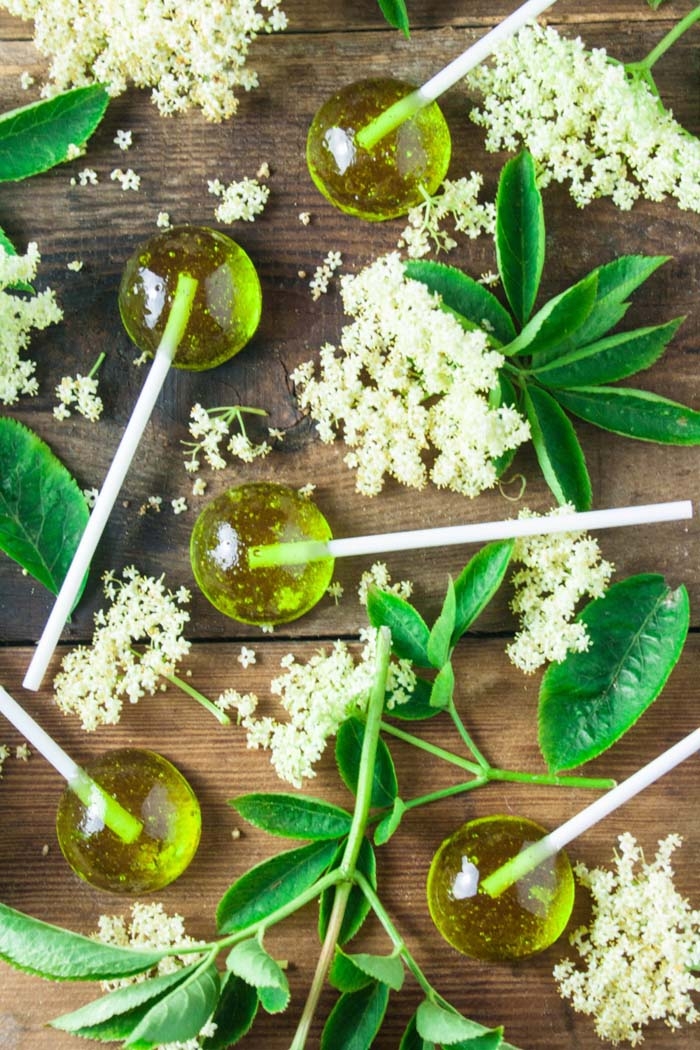 If you love Pina Colada, but want a treat that is suitable for all ages, these pineapple and coconut lollipops from HollyLollies gives you that classic taste, but is safe for the kiddies.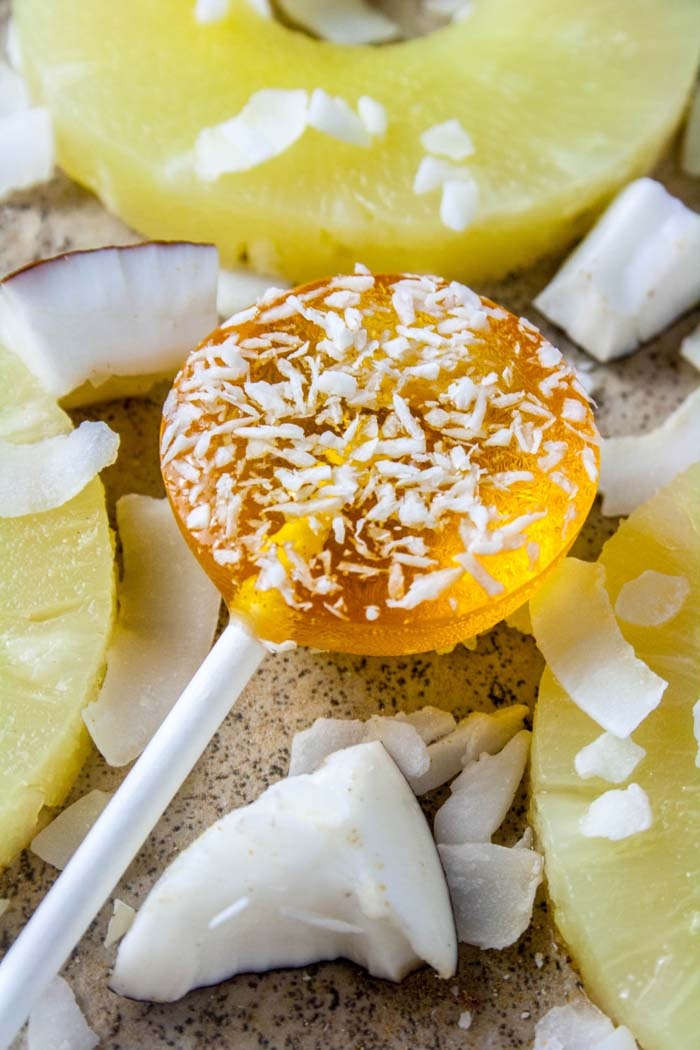 Quirky bride's may sometimes find it hard to sort through all of the traditional favor ideas out there to find something truly unique. We've come to the rescue with these creature eyes lollipops from DesignerLollipop. These pops are truly a one of a kind favor that your guests will be talking about.
A winter wedding staple are snowflakes. These snowflake lollipops from sweetniks are the perfect favor idea whether you plan on incorporating the white stuff a lot or a little into your day.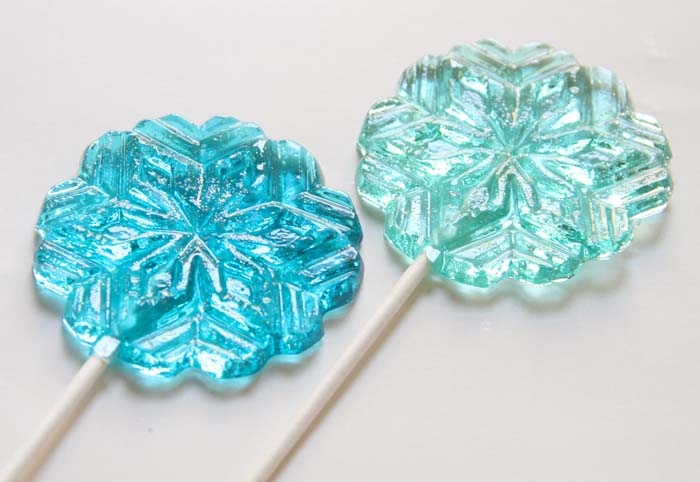 A glitzy wedding with sparkles everywhere deserves equally sparkly favors like these gold and brown sparkly heart shaped lollipops from SweetCarolineConfect. These pops are a sophisticated treat with a little bit of fun!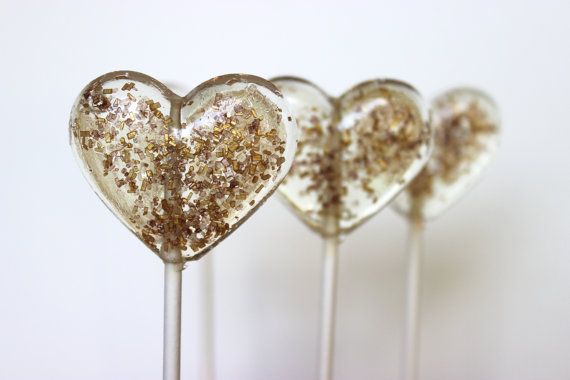 These building brick lollipops from sweetniks are definitely for a fun bride and groom who are in touch with their inner child. These lollipops would also make a great favor for any kids that might be coming to the wedding.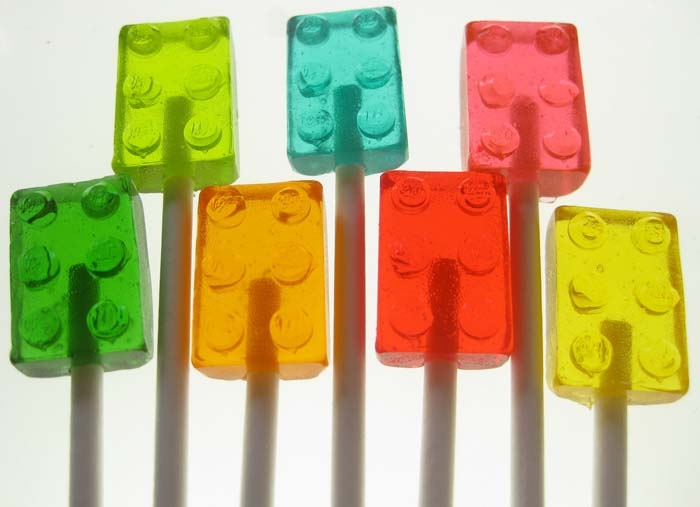 A really cool way for a shutterbug bride and groom to incorporate their passion for photography into their wedding are these camera lollipops from sweetniks.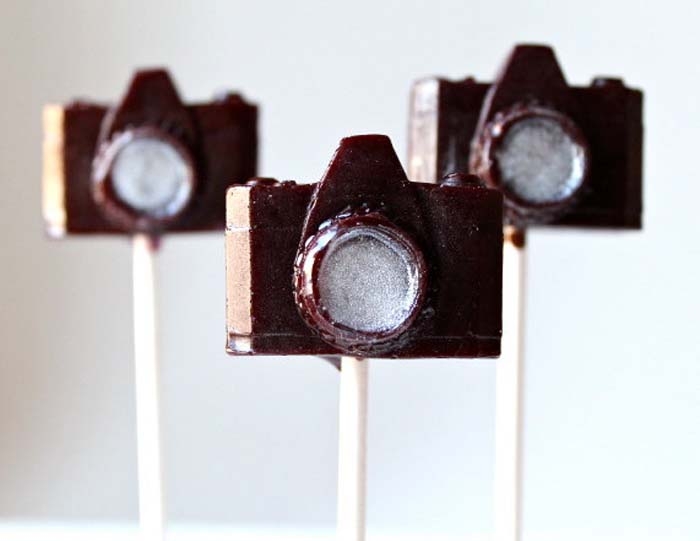 Another really unique idea that might appeal to a SciFi loving bride and groom or a couple who just really love space, are these Aurora Borealis lollipops from designerlollipop.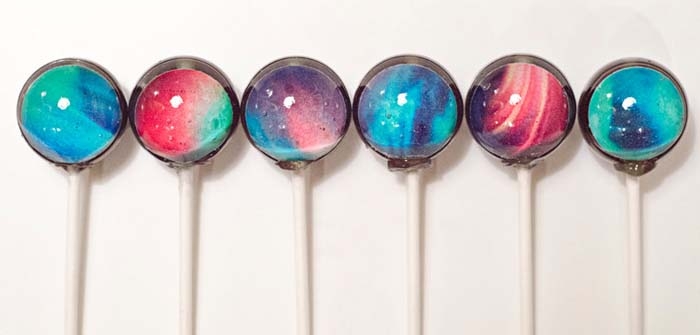 Blooming flowers in spring are a perfect backdrop for a boho wedding. Why not carry it into your reception with these edible flower lollipops from sweetniks? These beautiful pops are so interesting and unique they could serve as decor too!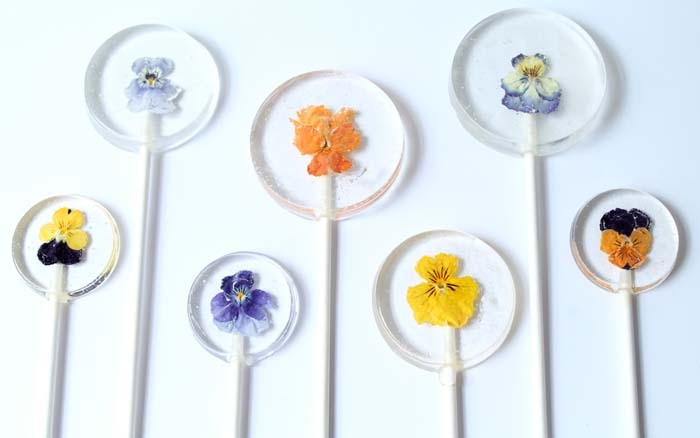 The Disney film Frozen is still as popular as ever and if you're a bride who wants to cram as much Disney into her wedding as possible we recommend these Frozen inspired metallic snowflake lollipops from designerlollipop.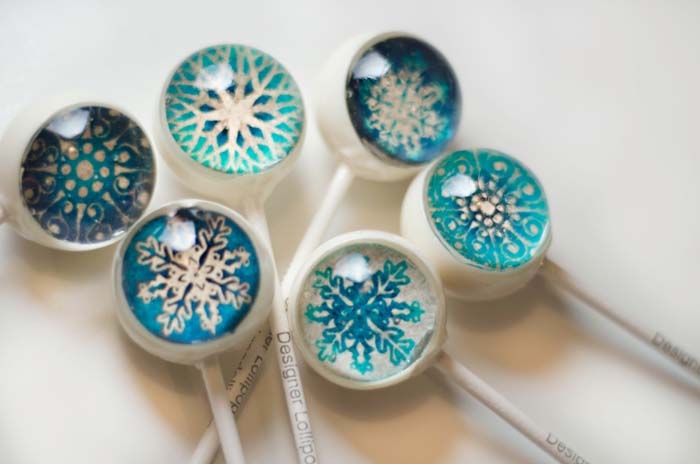 A subtle addition of sparkle to your wedding day can go a long way like these pink, sparkly lollipops from PetitePantryUK. These versatile treats would pair awesomely with a variety of themes.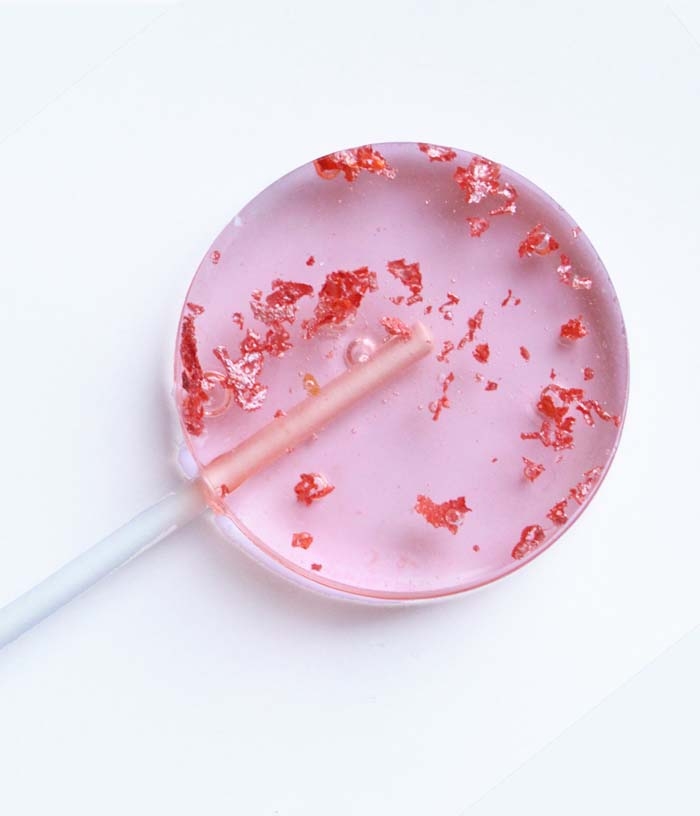 If you're looking for something simple with a sophisticate taste these lavender,vanilla and blueberry lollipops from LuxeLollipops are a wonderful option. The taste is unique and something that will be a hit with all of your wedding guests!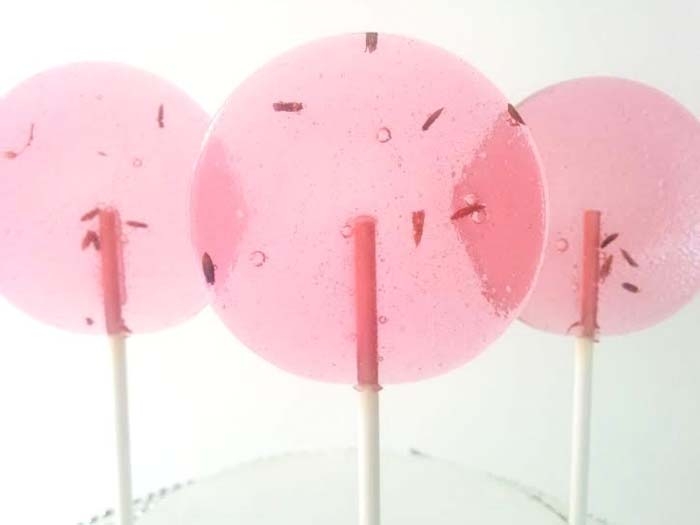 *This post includes Etsy affiliate links