Kristi from Made to Be Mine was kind enough to share two stunning shoots that not only embrace the colder weather, but may very well change your mind about winter weddings from now on!
First, we have a simple, but out of this world beautiful bride and groom styled shoot. Shooting by the water is a dream for most photographers; on calm days  it serves as a perfect neutral backdrop. The bride and groom's simple touches of bold color really pop, and make for a stylish pairing!
Here is what Kristi had to say about these photos:
There's something so romantic about the water. It always seems pure, yet adventurous, the way romance should be.  The other wonderful thing about it is how lovely it looks ALL throughout the year – just like the style created in this shoot, which is anti-seasonal and beautiful year-round.  Add a sweater and some tights or go barefoot with your hair up, doesn't matter, always gorgeous.
These two are so special.  They are beautiful, obviously, but their romance is so amazing.  At the time of this shoot, they weren't engaged – that happened only weeks later.  But their romance is storybook.  They have been enduring long-distance for the past few years.  AJ is stationed in Chicago as a killer hairstylist and Sammy plays for the Washington Nationals.  Only weeks after this special shoot took place, he asked her to be his wife.  Their winter wedding is right around the corner, making this snowy riverside shoot very special.
Simply styled to look ethereal and romantic, AJ wore a maxi skirt from ASOS and a gorgeous lace crop from For Love and Lemons.  Sammy's outfit was warm yet stylish, and the mauve and teal tones were reflective of the waterscape behind them.
Kristi decided to not only focus on the beautiful bride, but also the best friends of the bride, the bridesmaids (they deserve some love too, right?!). Here is a little more from the photographer:
I have been dreaming up a bridesmaids focused shoot for a while now. We give so much (DESERVING) attention to the bride, but what about her besties?  The girls that sat through every sob-story-broken-hearted-tale to get her there? They're very important. VERY.  And the style they evoke is always reflective of the bride herself.  So I started thinking, what if I was the one getting married – what would I have my girls wear?  I've always thought that skirts were a gorgeous alternative to dresses.  I never ever ever want my girls to LOOK like bridesmaids, and if they got some future use out of their outfit, that would be so awesome.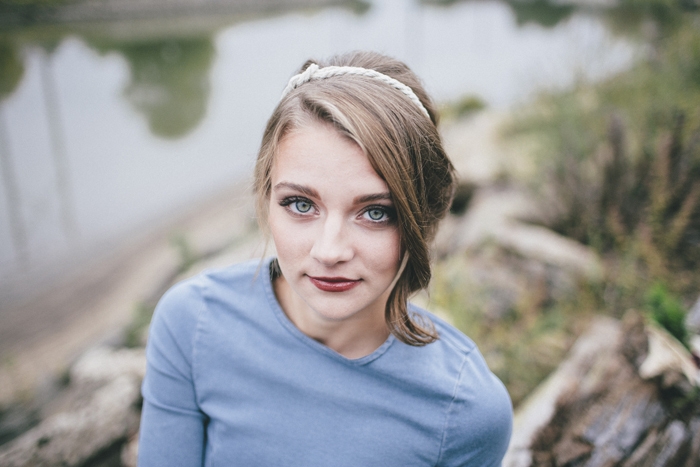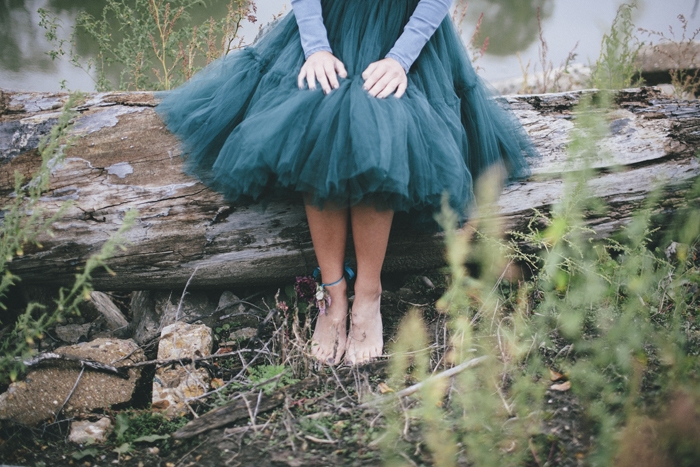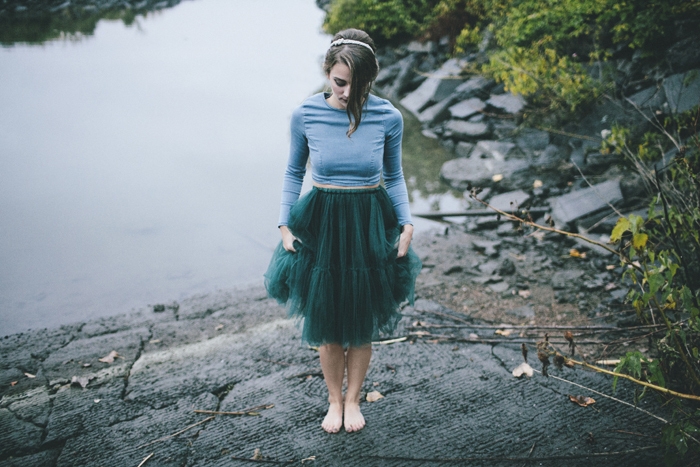 Vendors:
AJ (Groom):
Top: For Love and Lemons 

Skirt: ASOS 

Headband: Anthropologie 

Sweater: Target 

Shoes: Cole Hahn 

Hair + Makeup: Your Stylist AJ 
Sammy (Bride):
Shirt: Nordstrom 

Pants + Sweater: Club Monaco

Bowtie: ASOS 

Shoes:  Clark's
Floral & Styling: Thistle & Gold
Photography: Made to be Mine
Bridesmaids:
All Pieces from ASOS

Florals: Thistle & Gold

Hair and Makeup: Bella's Salon