After 15 years together, Stéphanie, a children's book editor, and Francis, an actor, had no idea their intimate ceremony at Auberge Saint-Gabriel in Old Montreal would be so emotional. With only 45 guests in attendance at their Alice in Wonderland themed afternoon wedding, the couple was able to enjoy every single one of their family members and friends who shared in their special day.
"I made almost everything, including the paper flowers with an old Alice in Wonderland book, paper chains, fruits crown, boutonniere, programs, bookmarks for the guests, etc. Our eight-year old son was our White Rabbit, saying at the beginning : "Oh, dear! Oh dear! We shall be too late. Let's sit down! The wedding will begin!" "
Stéphanie recommends a long engagement, for many reasons, but in particular because it gives you the chance to enjoy the experience of being engaged. Not to mention, it gives you plenty of time for 'do it yourself' projects.
A huge thank you to Marie-Michèle Hayeur Photography for sharing your images of Stéphanie and Francis' unique and beautiful wedding day.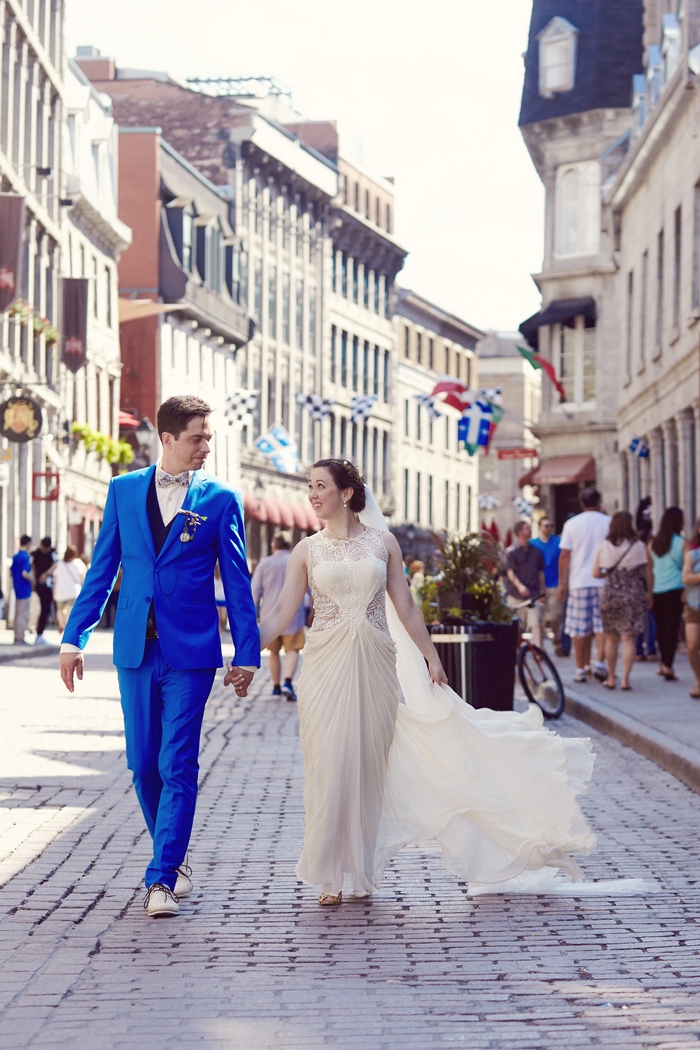 Stéphanie, 37 & Francis, 36
Location: Montréal, Québec, Canada
Wedding Date: May 30, 2015
Number of Guests: 45
Wedding Cost: $7,300 (all included : rings, dress, suit, venue, food, cake, photography, etc.)
Wedding Ceremony & Reception Location: Auberge Saint-Gabriel, Vieux Montréal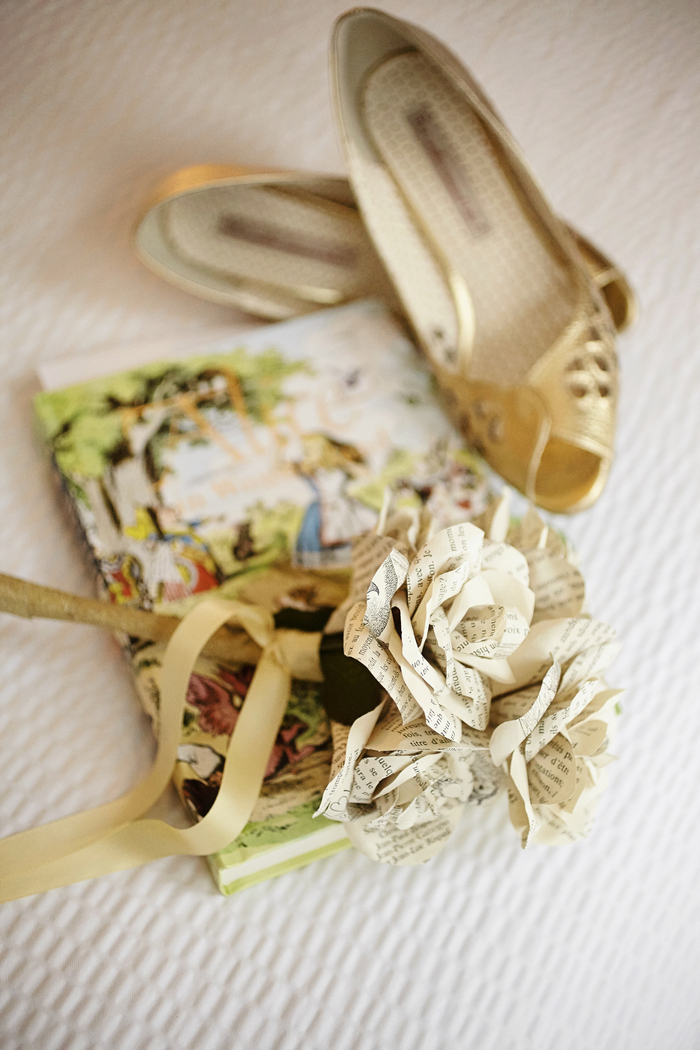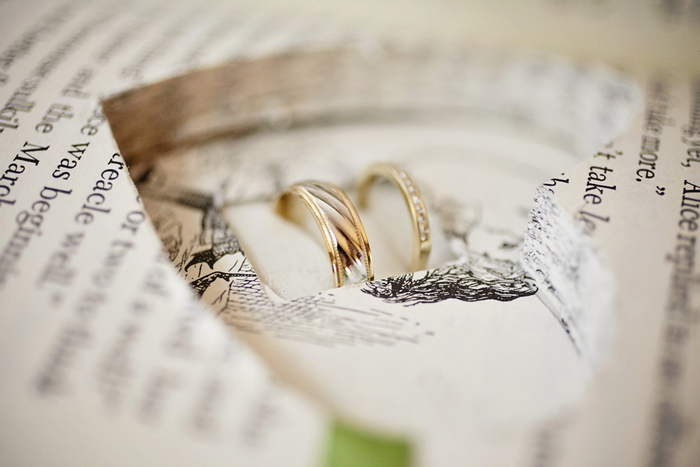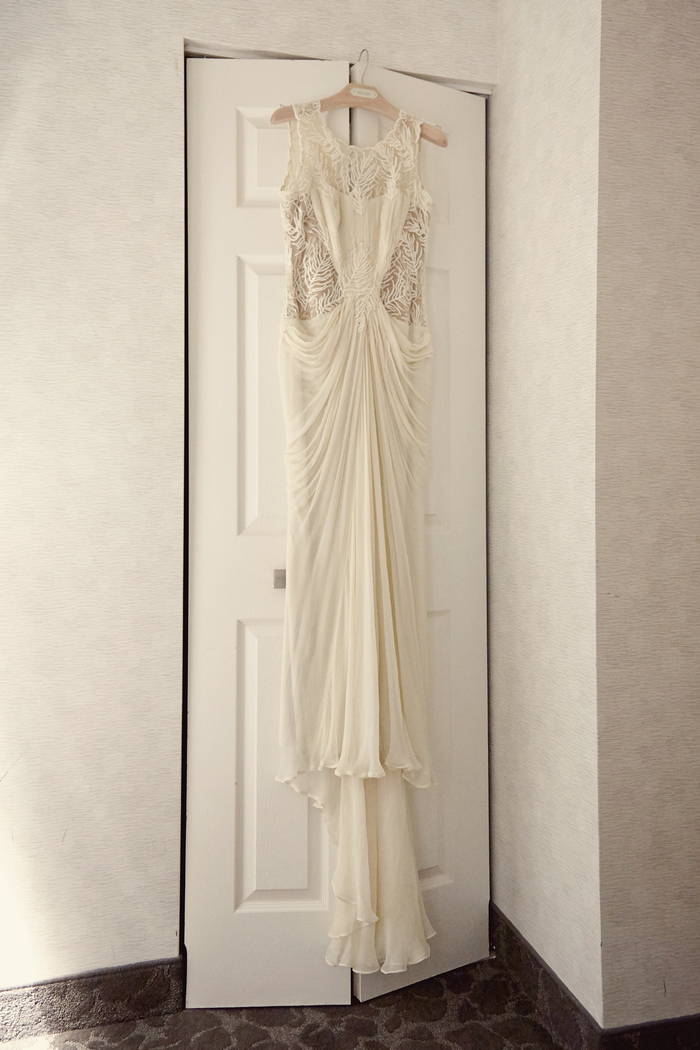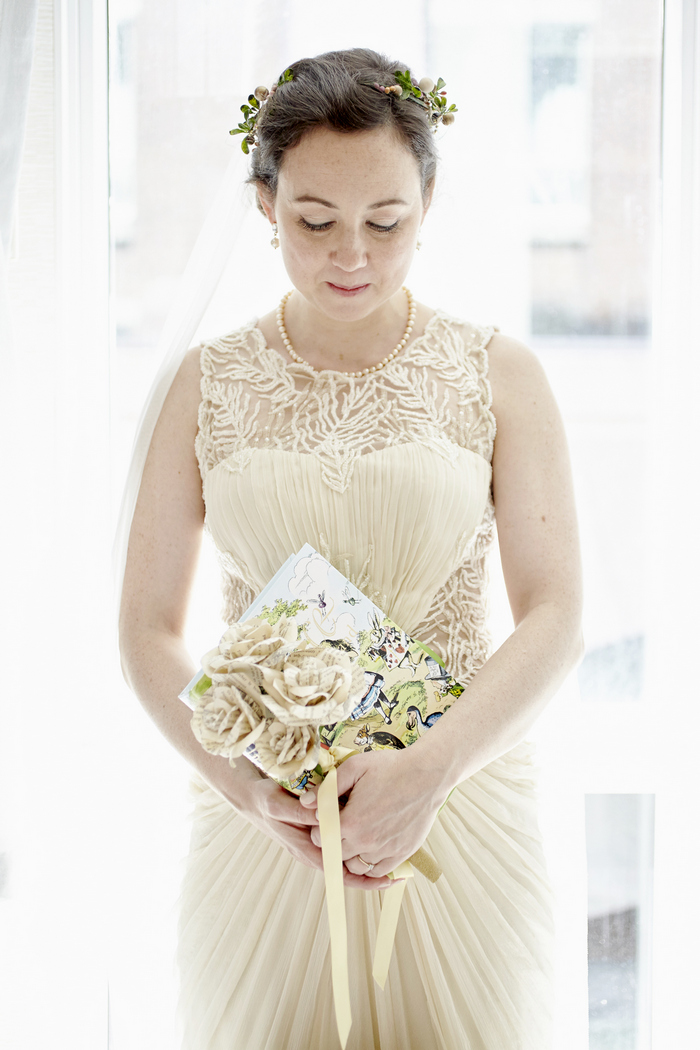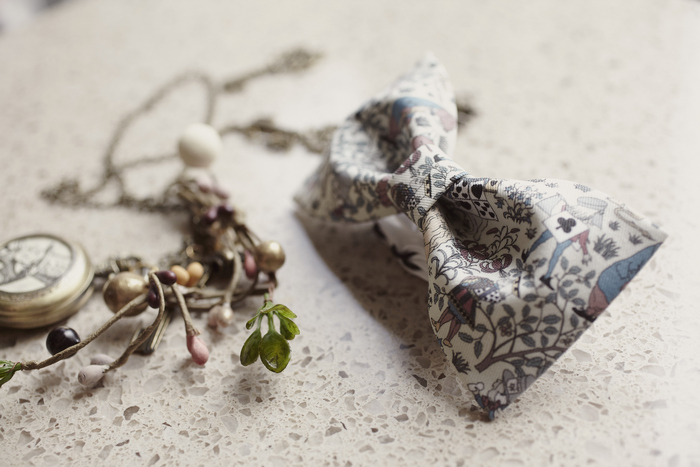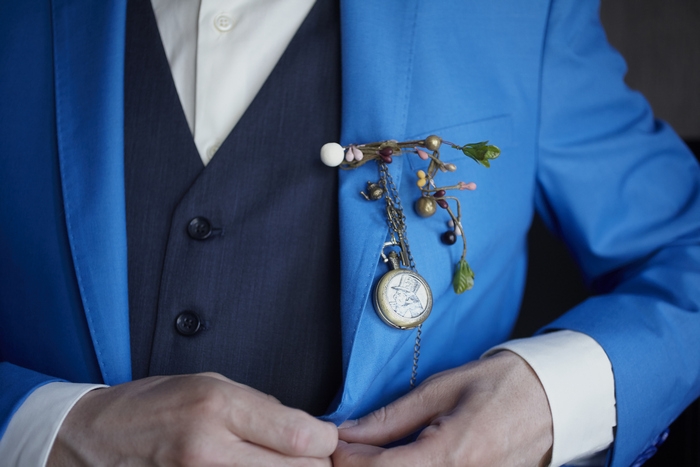 What are some of the challenges that you faced it was really planning an intimate wedding?
Even though it was a small wedding, there were a lot of things to plan and we didn't hire a wedding planner; we made everything by ourselves just the way we like. We thought having an intimate wedding was best because we were on a budget, but in hindsight, we wouldn't change a thing even if we had a larger budget. We are not party animals and not very traditional either, so a dinner and a dance wasn't something we were interested in. An intimate Alice in Wonderland themed wedding suited us best, it reflected our elegant, vintage, childish, literary selves! After all, I'm a children's book publisher and my husband is an actor.
Was it difficult to pare down the guest list?
A little bit. We did not want to hurt anybody, but it was our wish to keep it small and simple so it was natural to make the choice of inviting only our closest family and friends.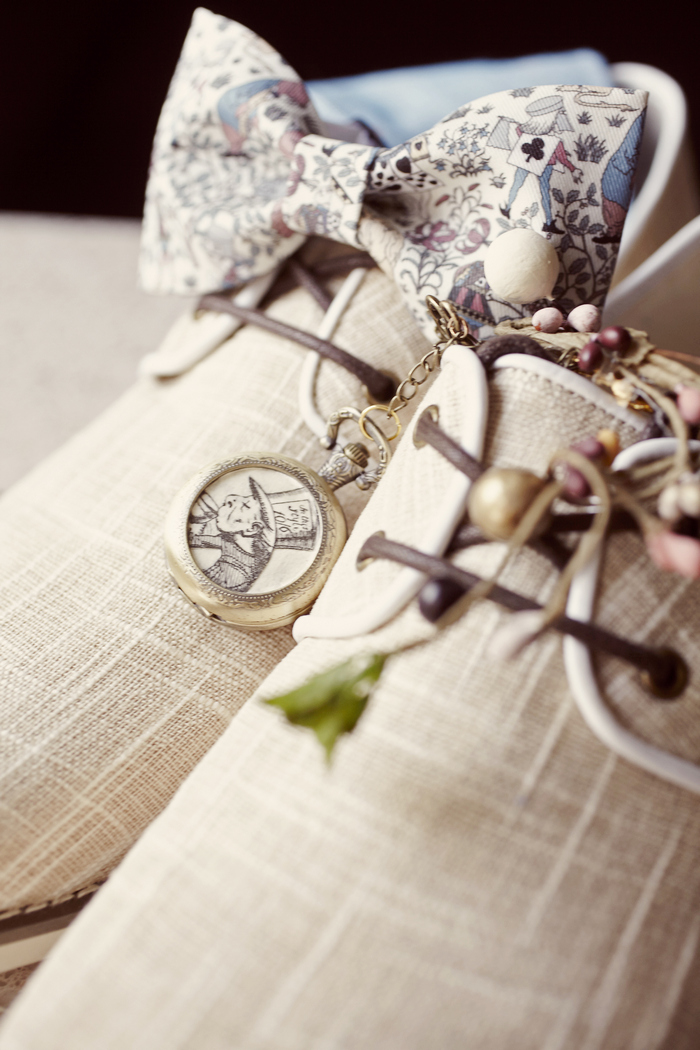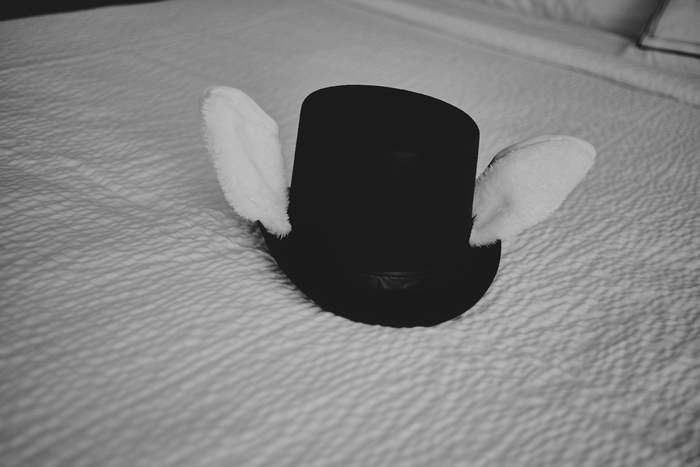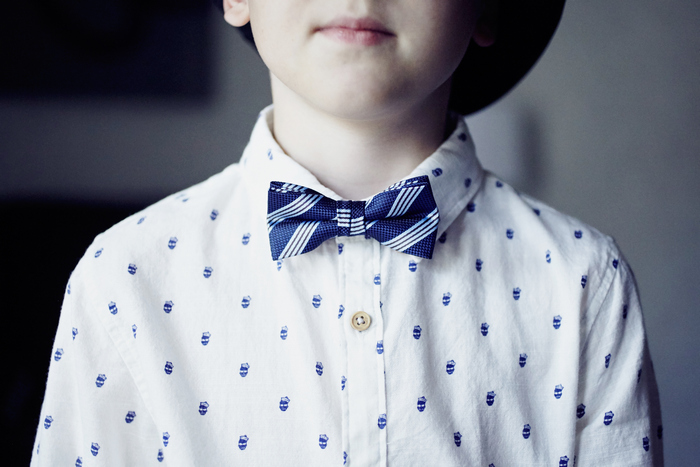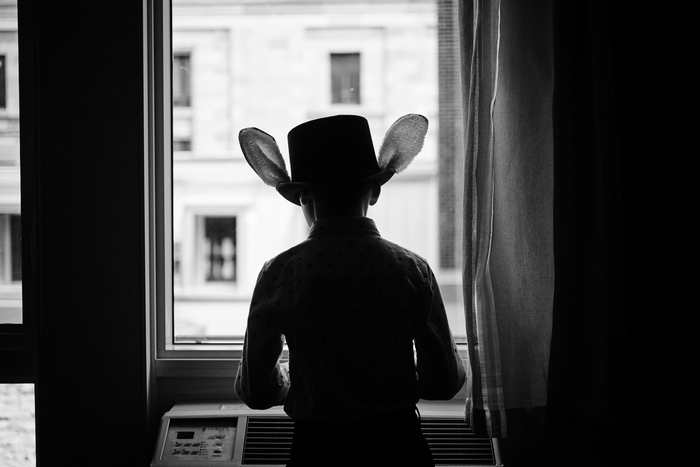 Did you have any 'issues' with the small guest list from friends and family? If so, how did you address them?
We were simply honest and explained that it was an intimate wedding, in a small venue. As soon as the decision for a small wedding was made, we made it very known to our extended family and friends, in the hopes of warning people and not hurting their feelings.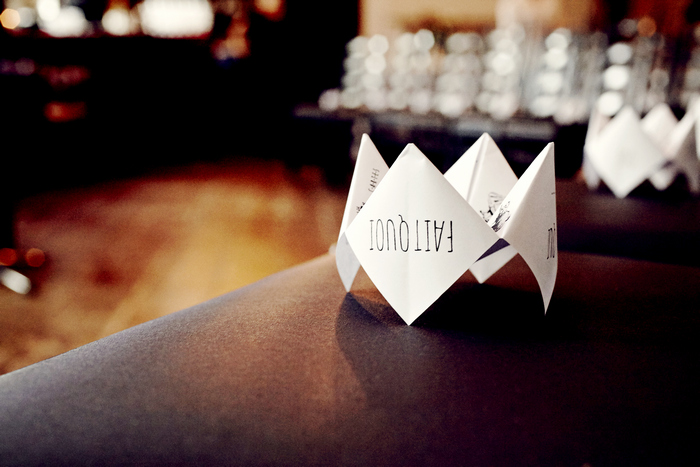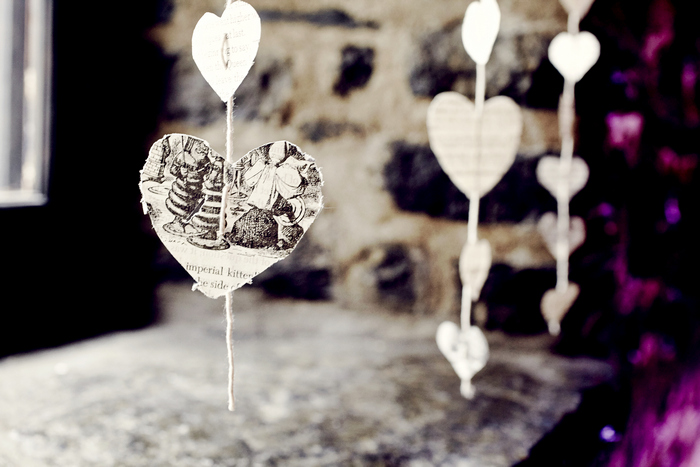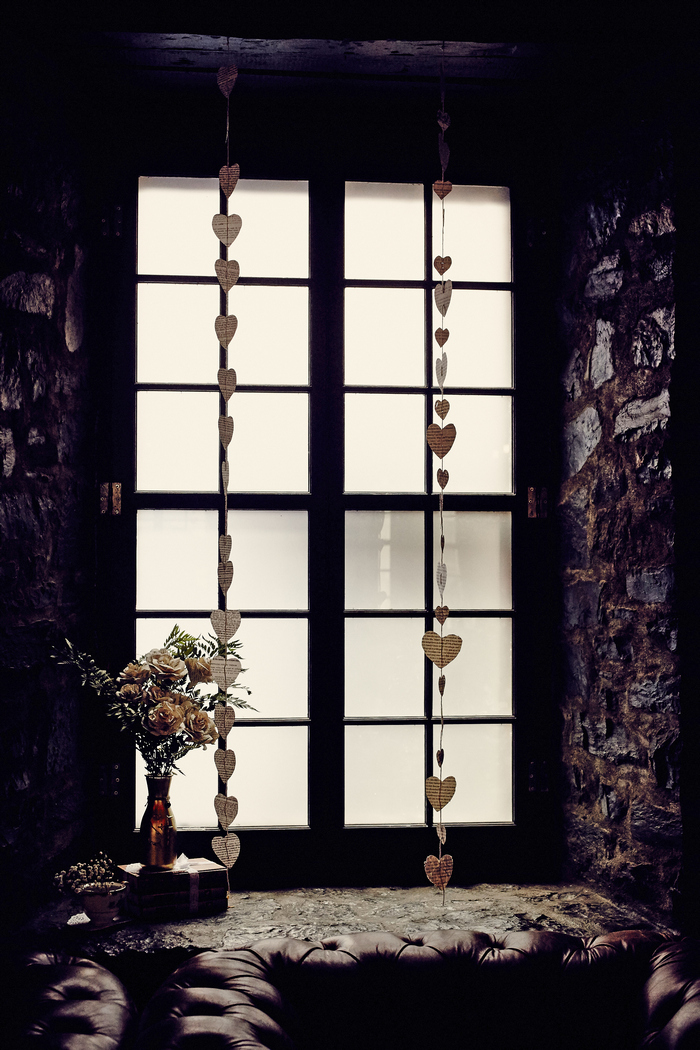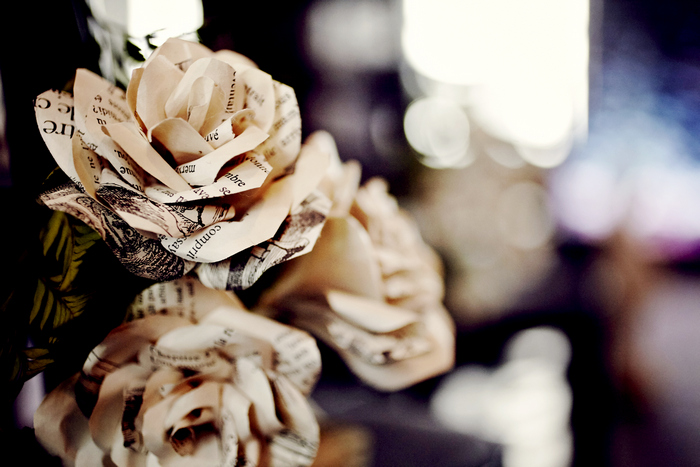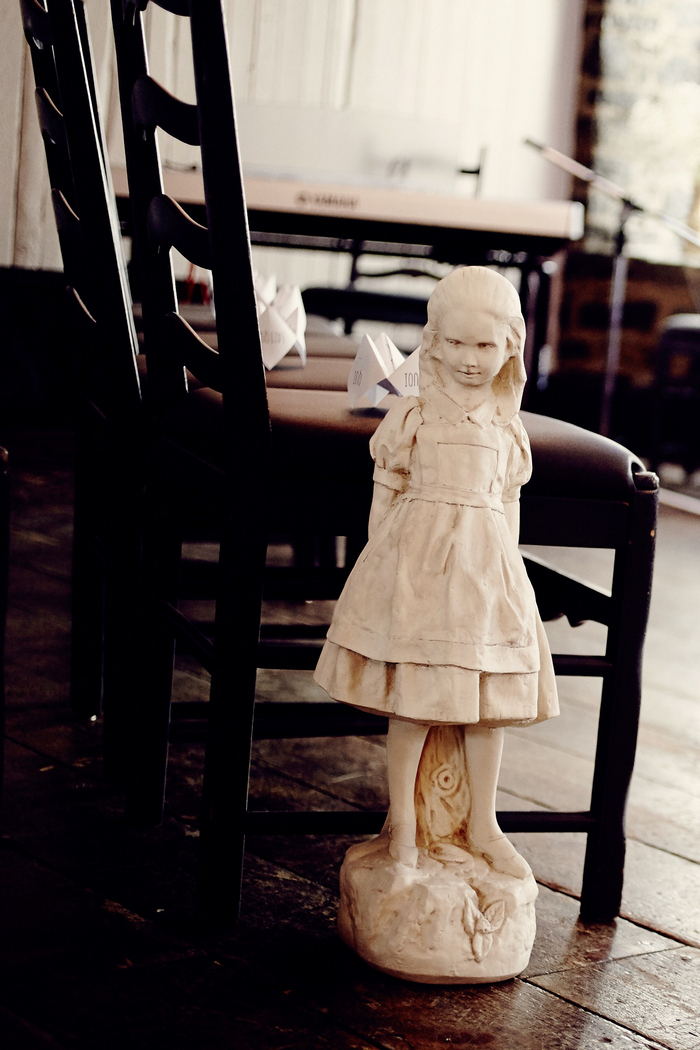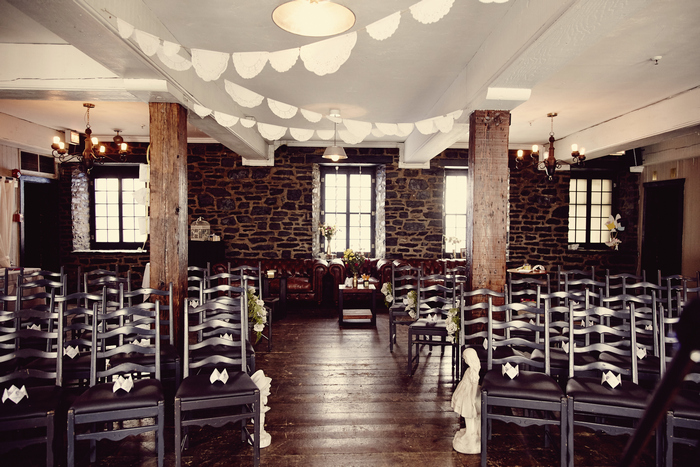 What were the highlights of the ceremony?
Our vows… and our entrances. After fifteen years together, I never thought it would be so moving.
Waiting outside and hearing the music for the entrance of my future husband (Downton Abbey, played by a friend who is a pianist) made me cry. I cried all the way down the aisle, while my friend played the Anne of Green Gables theme song. Even my husband wiped away tears! (When we were children, my friend and I watched the Anne of Green Gables video so often it has worn out!)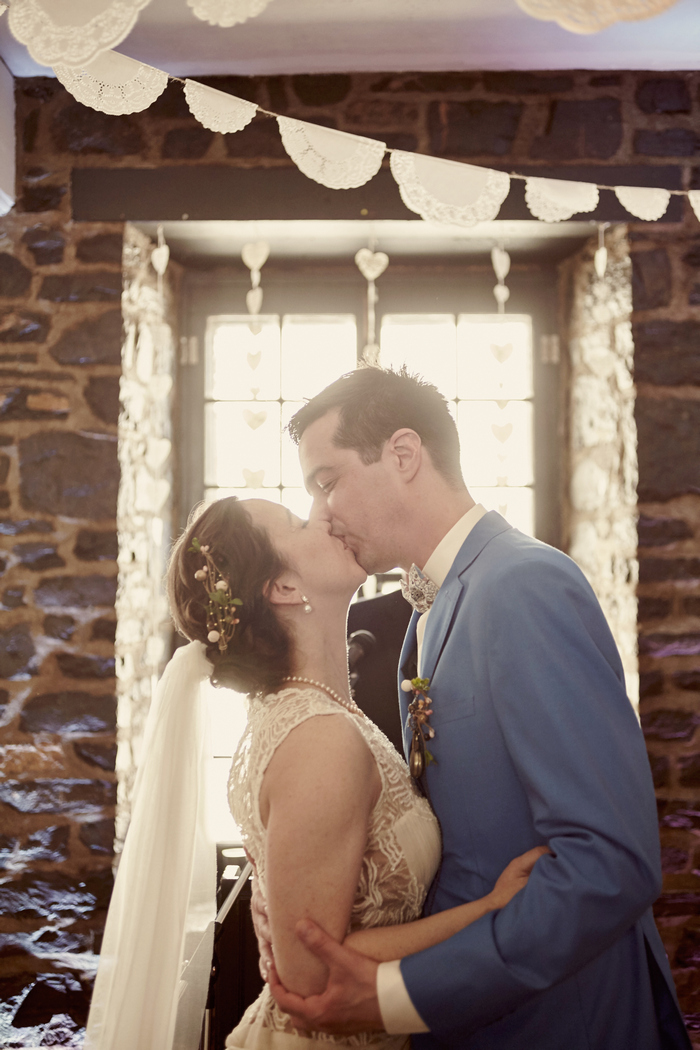 What was the best thing about having an intimate wedding? 
With just a small group it is so personal and moving for everyone. Also, because the guests were all close to us, everybody accepted the invitation and answered in a few days. 
Even if there were just 45 guests, it didn't feel like I had enough time to talk to everybody. I just can't imagine what it would have been with more people.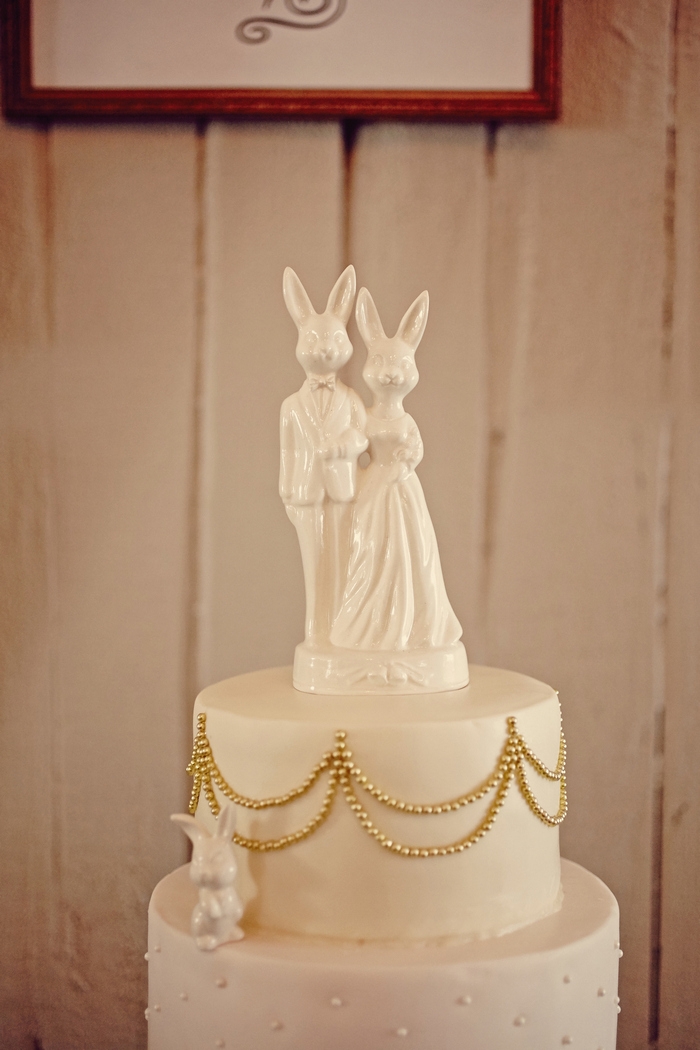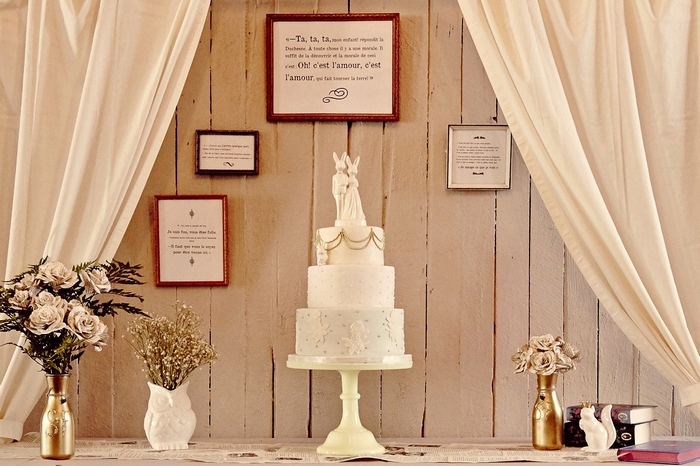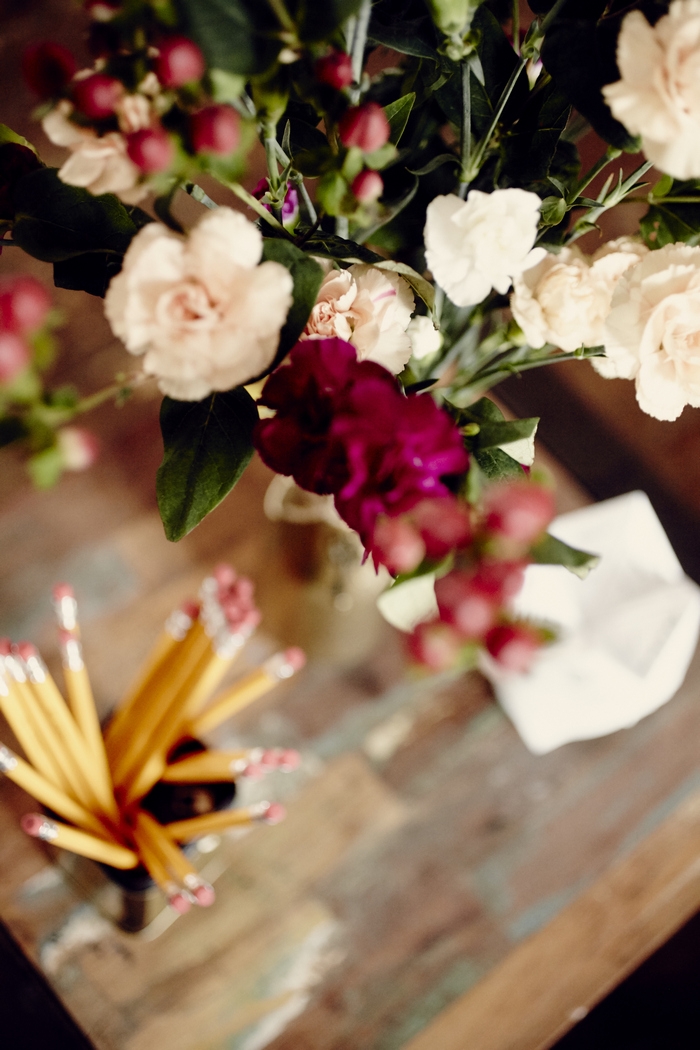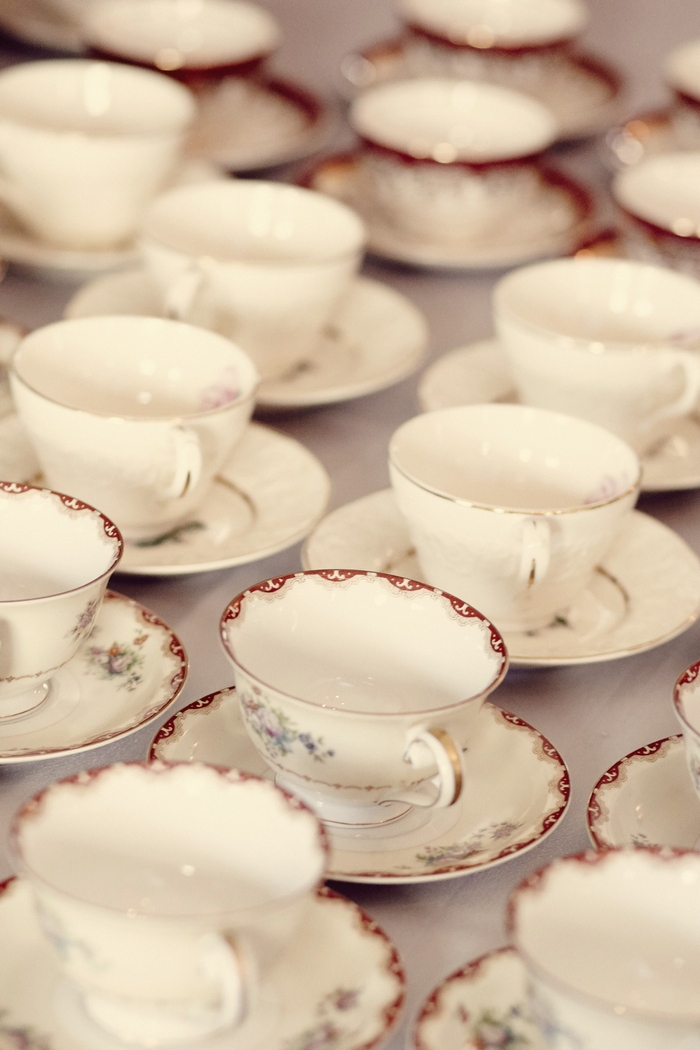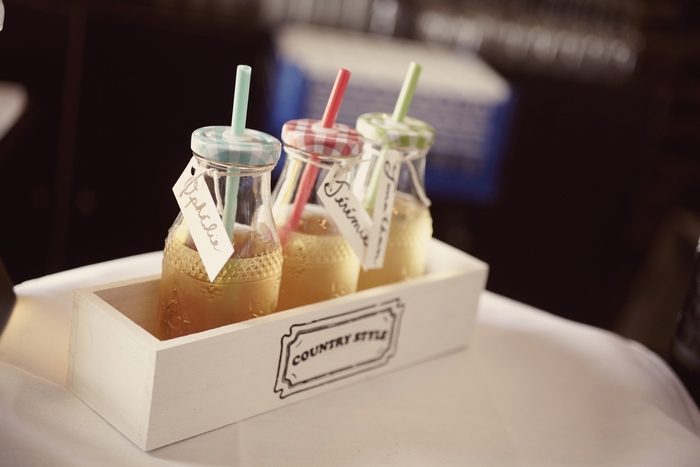 What advice do you have for couples who are considering an intimate wedding?
Take your time and have a long engagement! It allows for lots of time to look and compare, to choose what we really want and to DIY a lot of things. Anne Shirley, of Green Gables, said: "Looking forward to things is half the pleasure of them" and it is so true!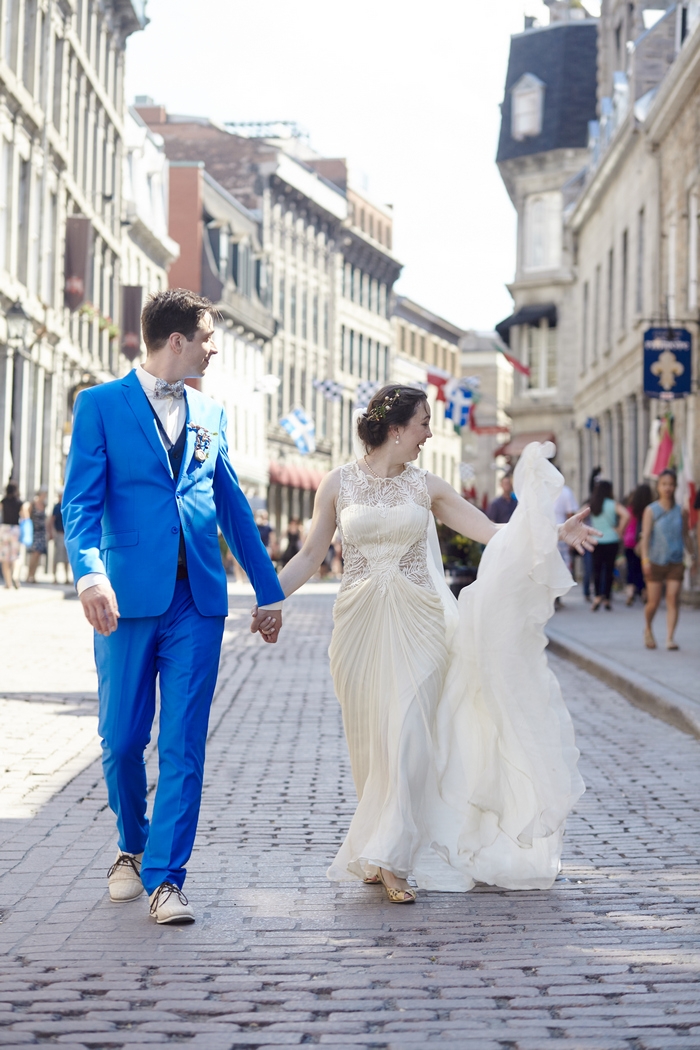 Vendors:
Flowers: DIY Paper Flowers 
Photography: Marie-Michèle Hayeur Photography 
Wedding Cake: Sophie Sucrée
Officiant: Claude Poulin (Father of the Groom)
Dress: Tadashi Shoji
Shoes of the Bride : B.A.I.T. (1861)
Suit : 5ieme Avenue 
Bowtie: Gentleman Dignity (Etsy)