Trying to find the perfect gift for your bridemaids? There are lots of different choices out there, but one gift that is sure to please is a robe! Robes are uber trendy in the gift giving realm right now, and with so many gorgeous choices, we can see why! We've found 11 gorgeous bridesmaids' robes we think your ladies will love.
Satin kimonos from Enrobe by the Fusion Movement are light and feminine. We own several of these robes, and we love them! We're sure your bridesmaids will love them too!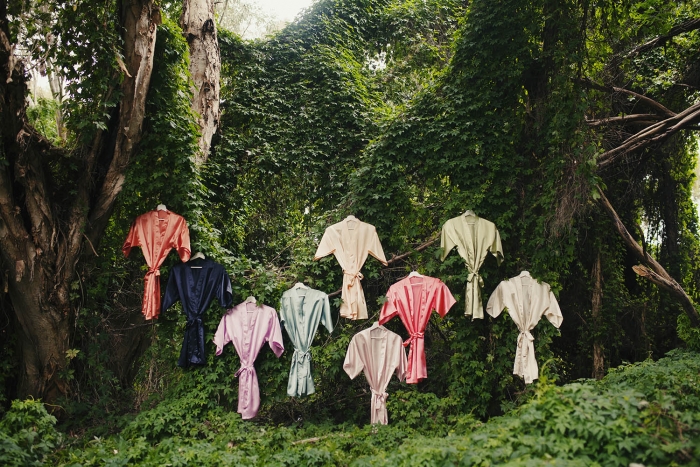 These custom, full-length, faux silk, kimono robes from SingingSlowly are trendy and chic. They will look great in pictures!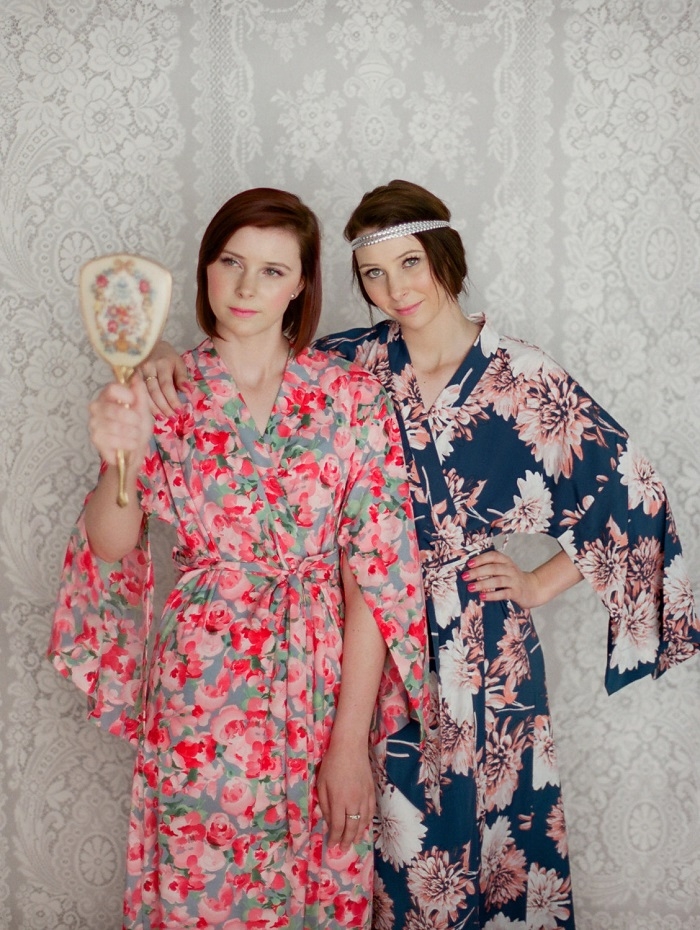 A special personal touch can give a gift more meaning and heart. We suggest these monogrammed robes with lace from SandyWatersStore.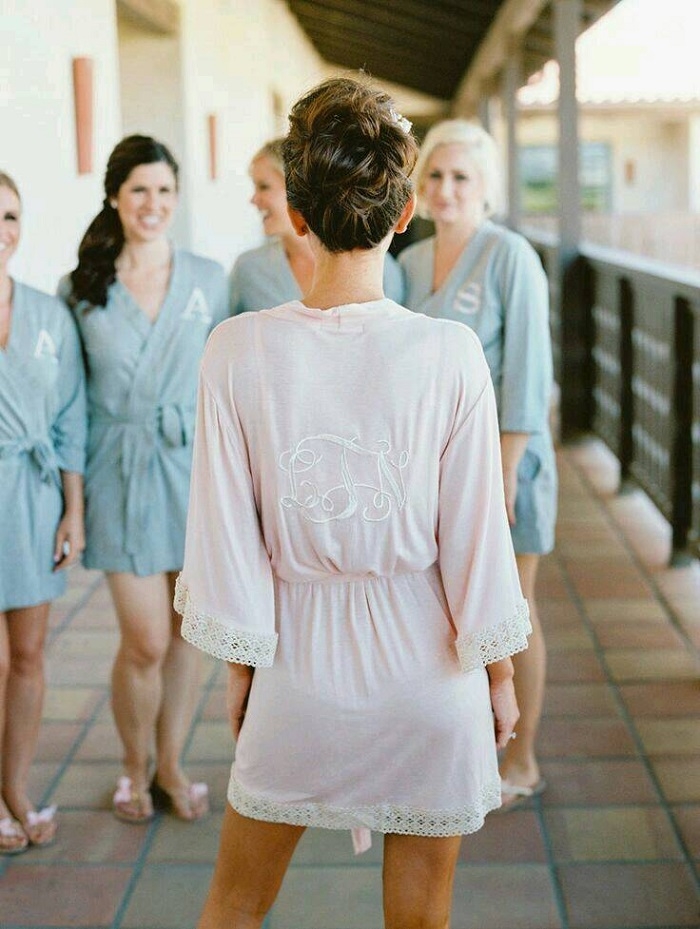 These ultra elegant, floral robes from silkandmore are a stylish and fun design that can also look sophisticated and chic, depending on your style.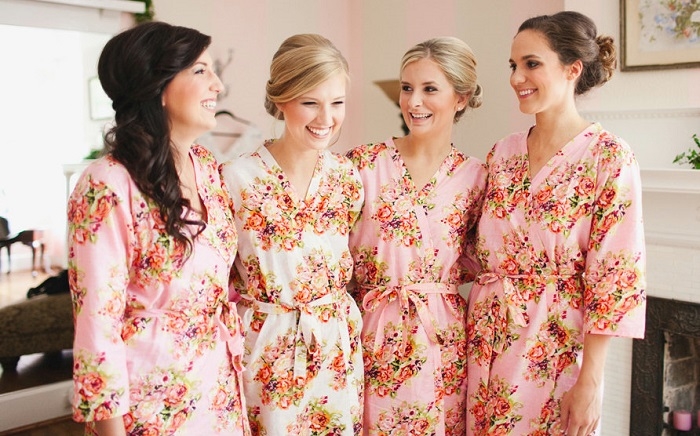 If you want something super luxurious and pretty, these custom, angel sleeve robes from SingingSlowly are perfect. Everyone will look beautiful in these floral, knee length robes that come with a satin sash to tie it all together.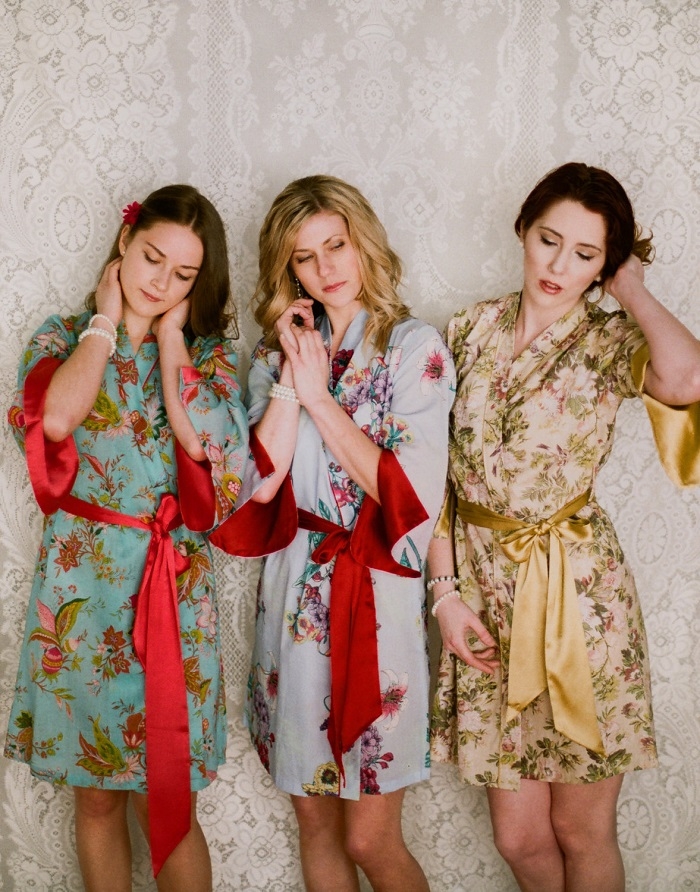 If you are looking for something with a more simple design that can go from the wedding day to every day, try these floral bridesmaids' robes from Piyama.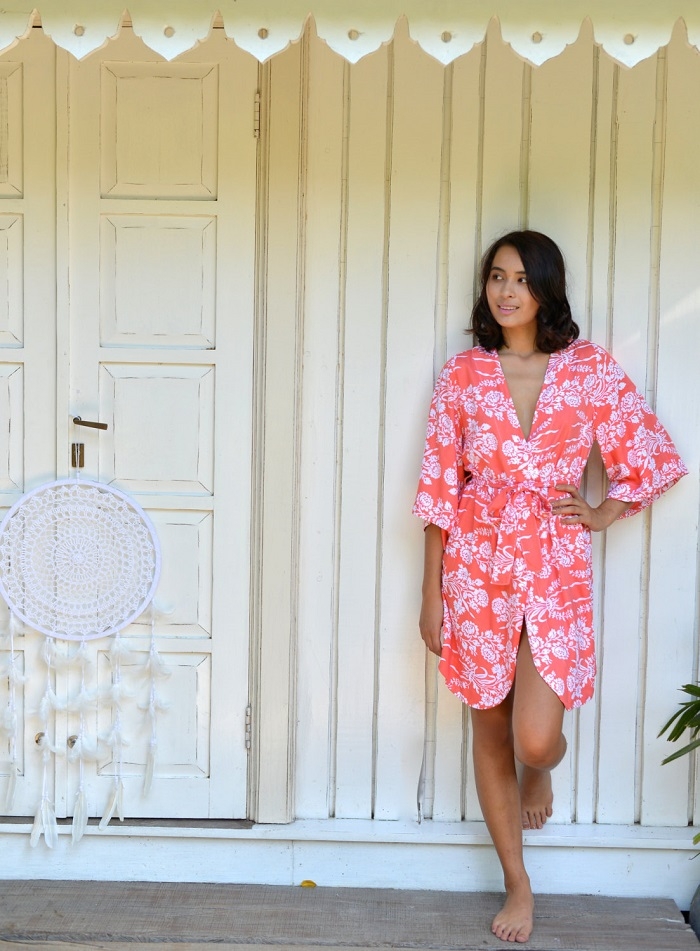 Now, if you're a bride who isn't really into the flower thing and wants a more traditional look then these silk bridesmaids' robes from MaySilk are the perfect choice. The simple design is a timeless look that can go from modern to retro wedding themes!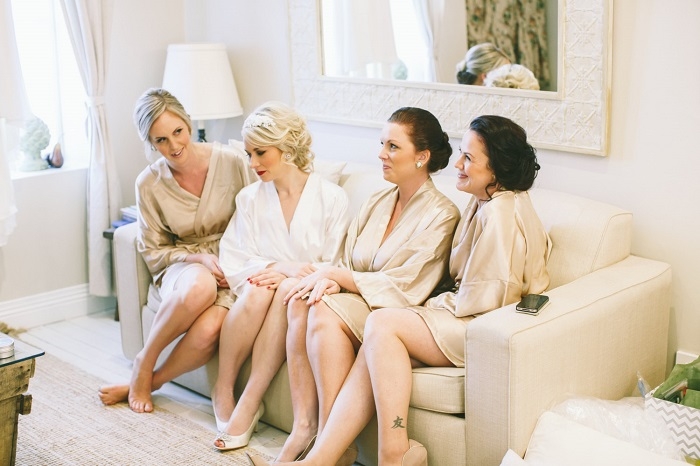 Coral can give a vintage floral print a modern punch and these coral, floral print robes from Figandvine are the perfect example of how fun this look can be!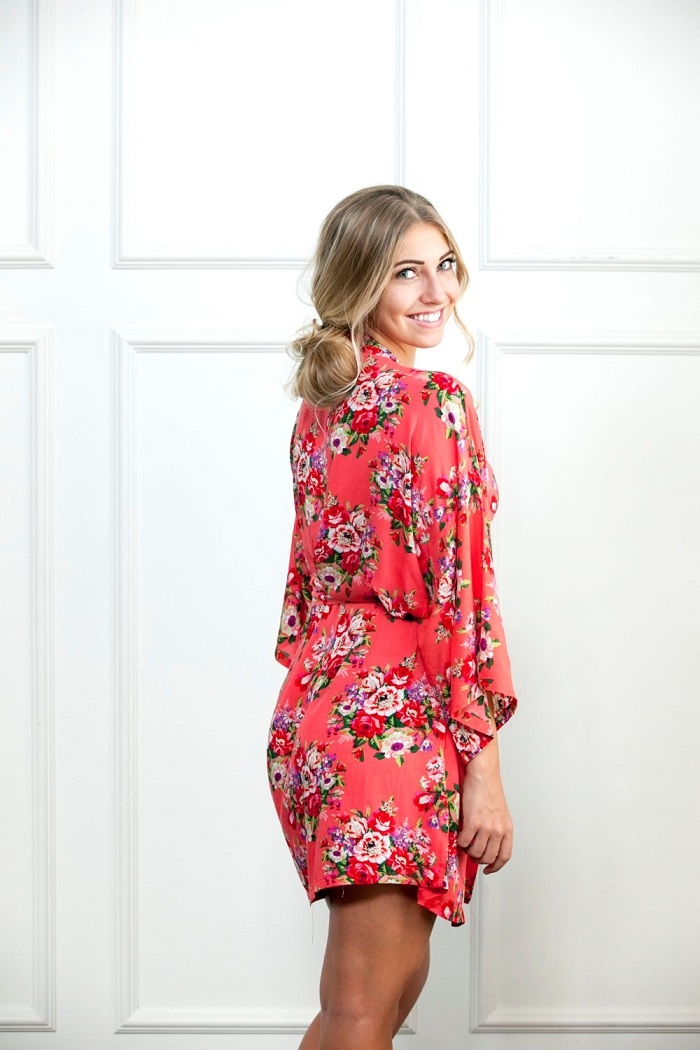 For the vintage bride these lace trimmed bridesmaids' robes from Singinglowly combine both elegance and glamour.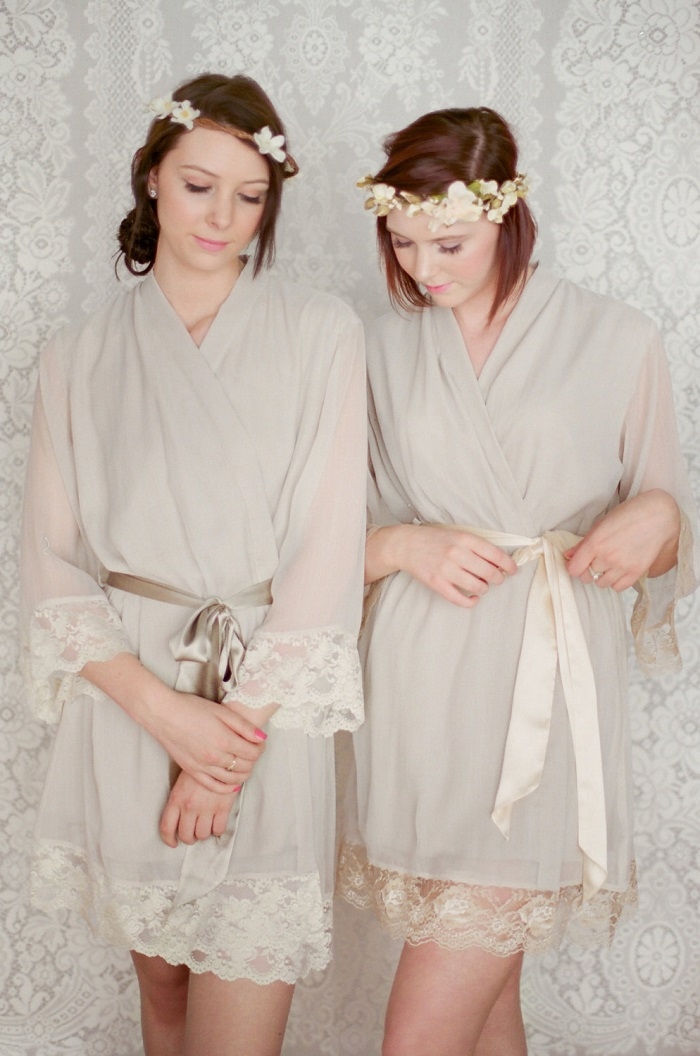 With all the running around you and your wedding party will do on your wedding day, it is a good idea to be able to throw on something that has movement, but that will also look great in photos.   These floral kimono bridesmaids' robes from SunsetToSunrise do just that – and will keep you comfortable and warm too.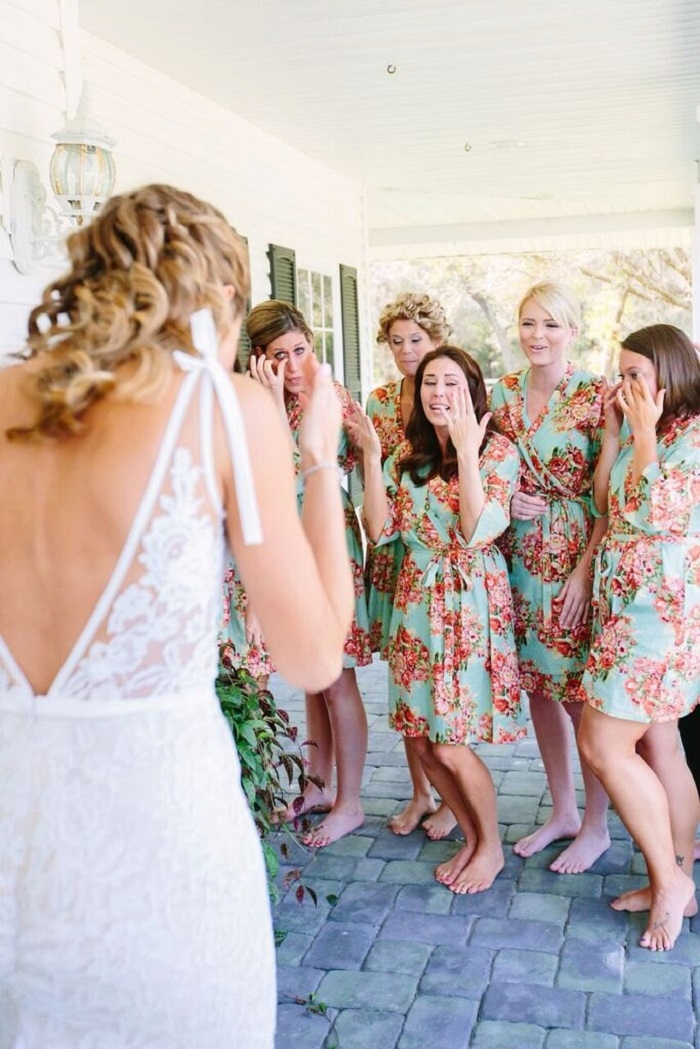 Silk is a luxurious material that makes these floral, kimono bridesmaids' robes from IvyandMatilda a stand out choice that will have your bridesmaids' feeling extra special.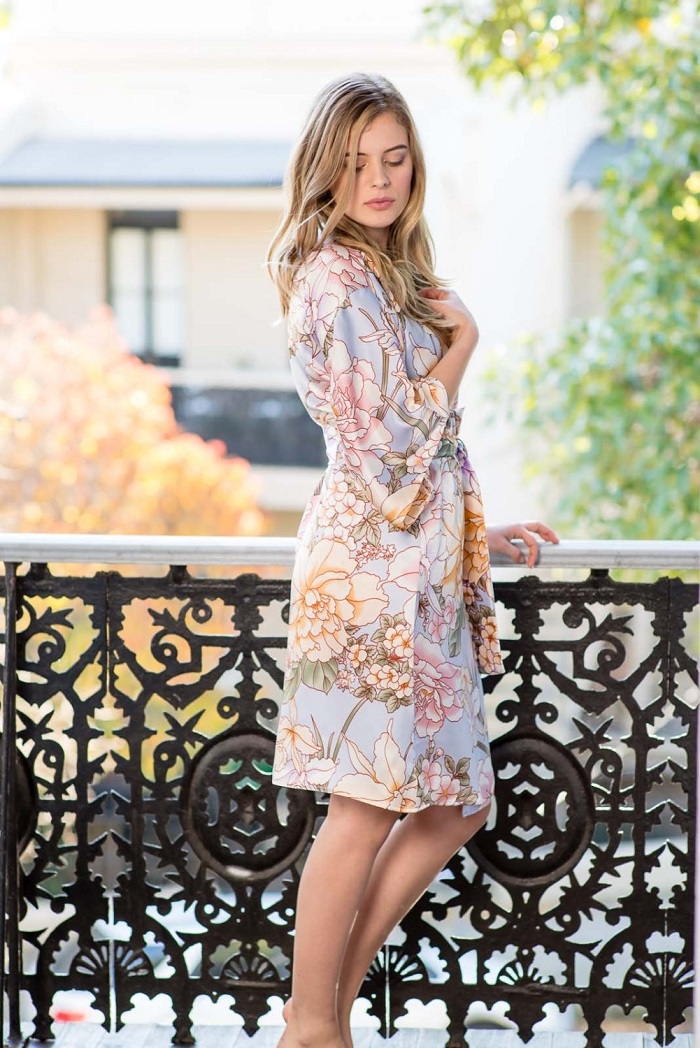 *This post includes Etsy Affiliate links