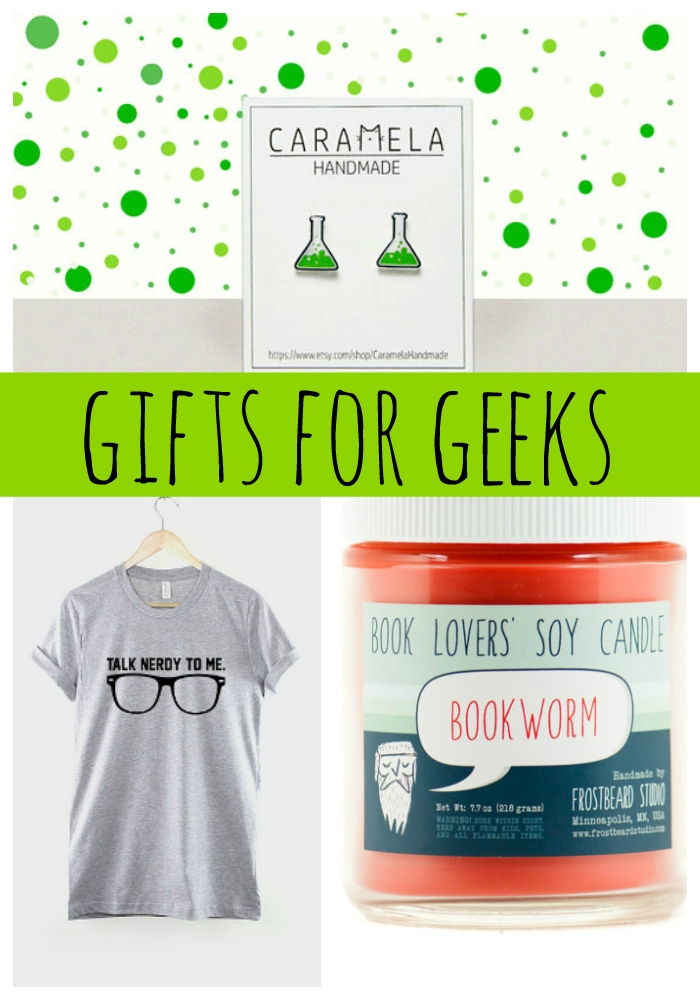 Do you have a geeky friend (or fiance!) who is difficult to buy for? Well, have no fear! We've rounded up 15 great gifts from Etsy that nerds and geeks will adore!
Who wouldn't love this nerdy shirt from ResilienceStreetwear?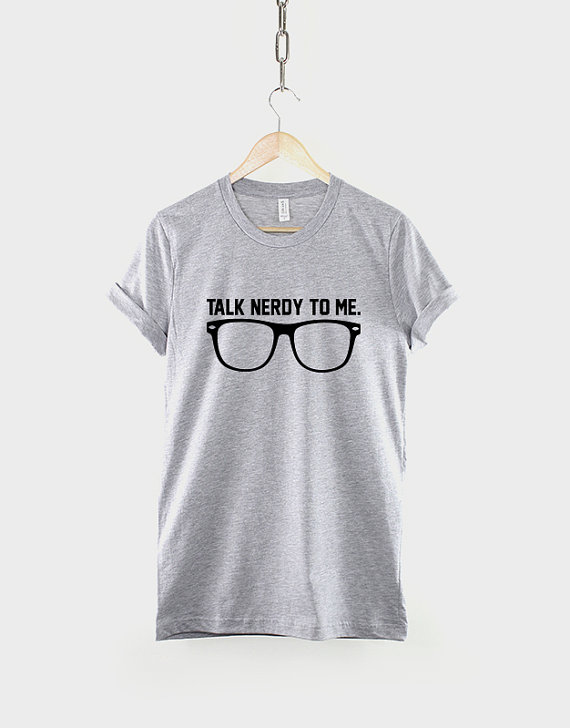 Got a Star Wars fan on your Christmas list? We recommend this Dork side mug from MyFamilyTee.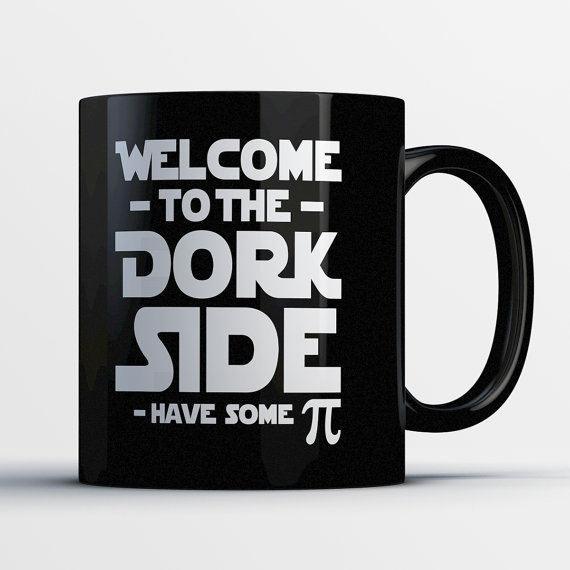 This Frostbeard Studios Bookworm Candle is perfect for any bibliophile!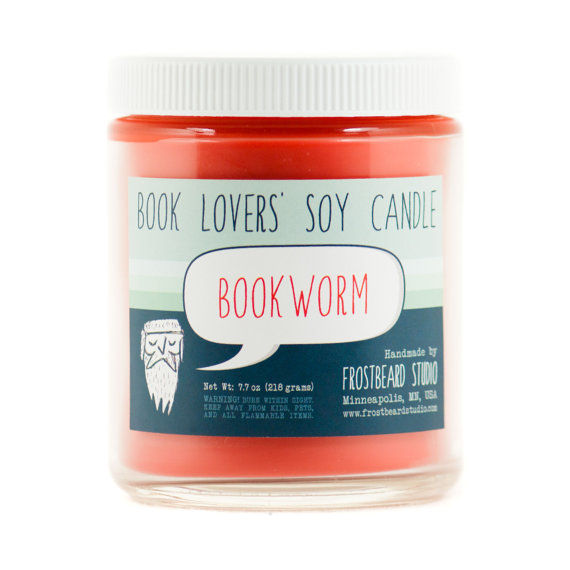 Still waiting for your Hogwarts letter? This pin from Heartificial is perfect for all Harry Potter fans.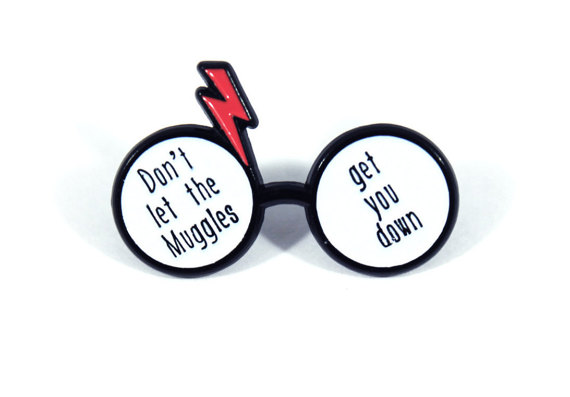 These storm trooper cuff links from StyledGents are perfect for the Star Wars enthusiasts on your holiday list.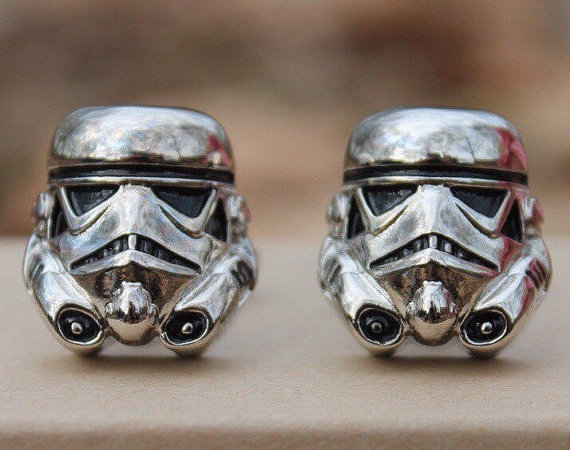 Enamel pins are a great way to add a little personality to any outfit. This one more chapter pin from the LiteraryEmporium is a great stocking stuffer for bookworms.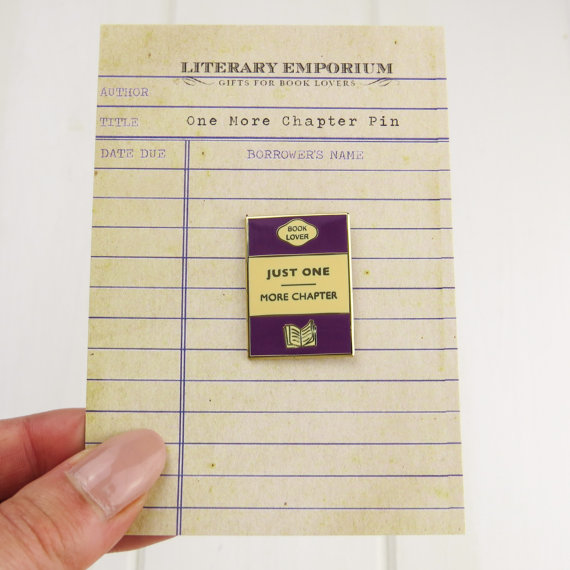 For the friend who prefers reading to texting, this enamel pin from queeniescards is perfect!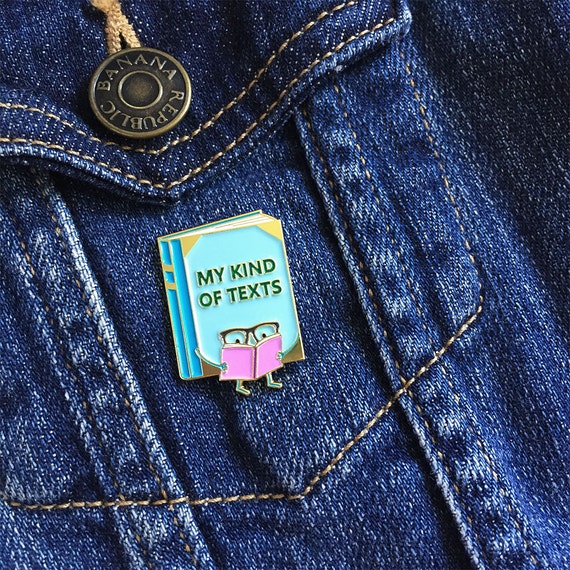 Neuroscience jewelry? Yes please! We love this awesome Dopamine Serotonin sterling silver ring from somersault1984.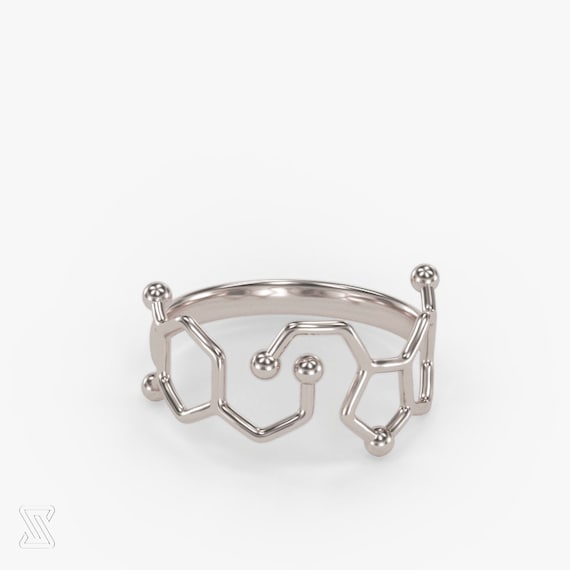 Any Star Wars enthusiast will love this sterling silver Jedi necklace from ItsAllRosiee.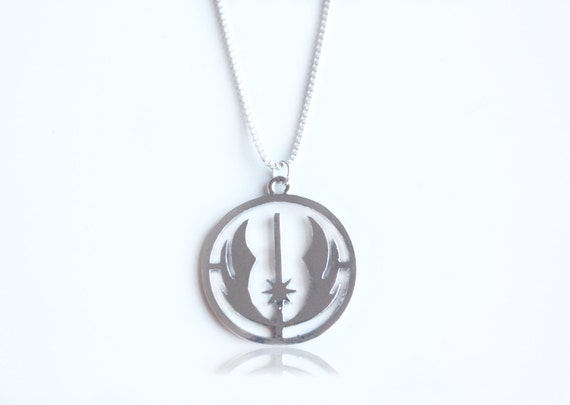 How cute are these science tube earrings from CaramelaHandmade?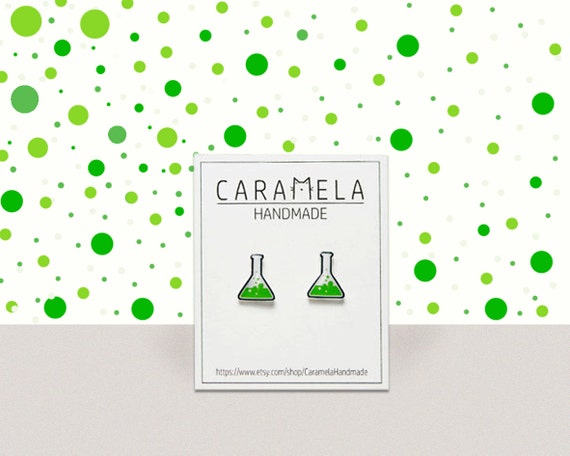 Planning on popping the question soon? For the Star Wars loving couple, this ring set from SwankMetalsmithing is perfect!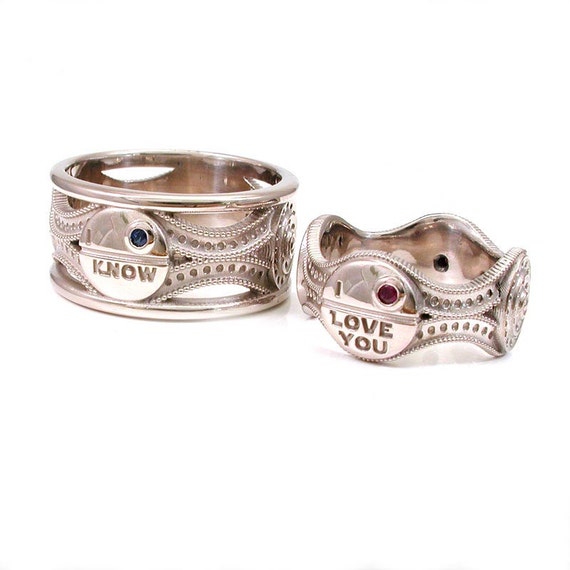 Here is another set of awesome star wars engagement rings from SwankMetalsmithing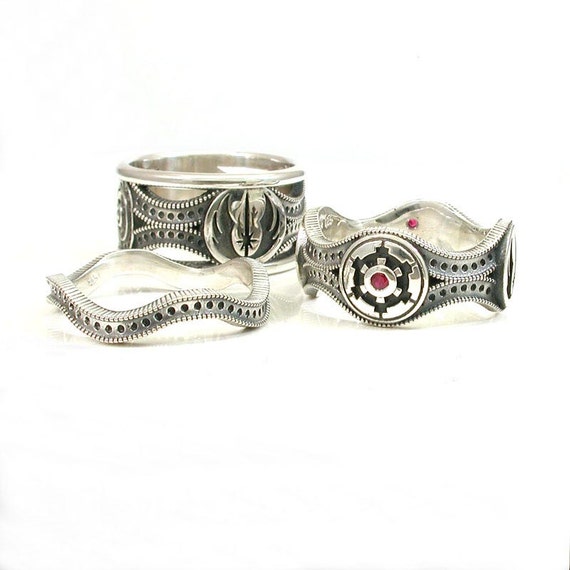 We are really diggin' these awesome circuit board key chains by ReComputing.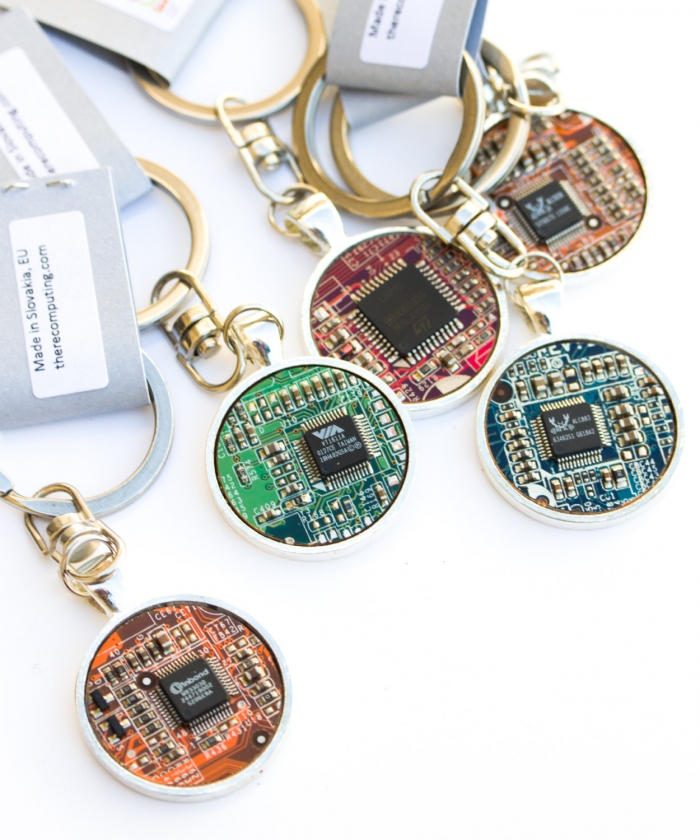 Circuit board cufflinks (also by ReComputing)? Yes, please.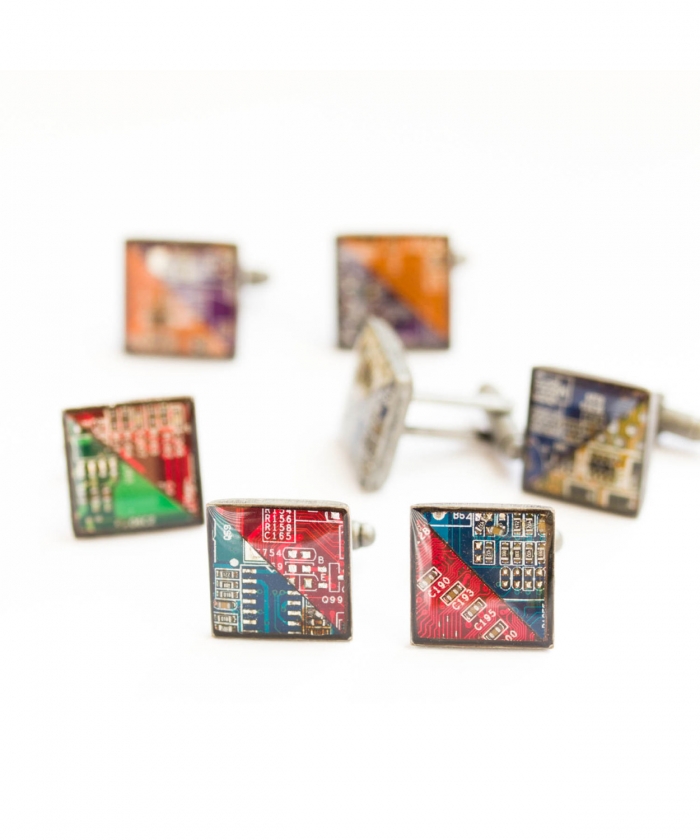 Sherlock obsessives will be smitten with this canvas field bag from NerdGirlTees!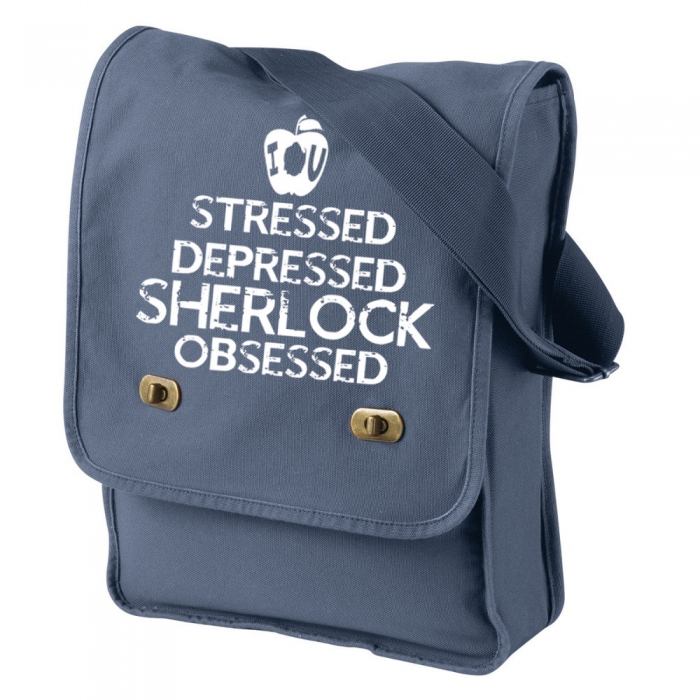 *This post contains Etsy affiliates.

Save
Save
Save
Save
Save
Save
Save
Save
Save
Save
Save
Save
Save
Save
Save
Save
Save
Save
Save
Save