A little rain (okay, it poured!) didn't dampen the spirits of Kelsey and Ian on their wedding day. Judging by the photos, the two drenched lovebirds provided their own sunshine with radiant smiles and warm, heartfelt hugs.
With only four people at their side – not to mention their dog (who decided to frolic in the mud during the ceremony), the two exchanged vows amidst the picturesque fall splendor of Roy H. Park Preserve in Ithaca, NY.
Kudos to Ashley from Photography Anthology for capturing this sweet, intimate ceremony so beautifully!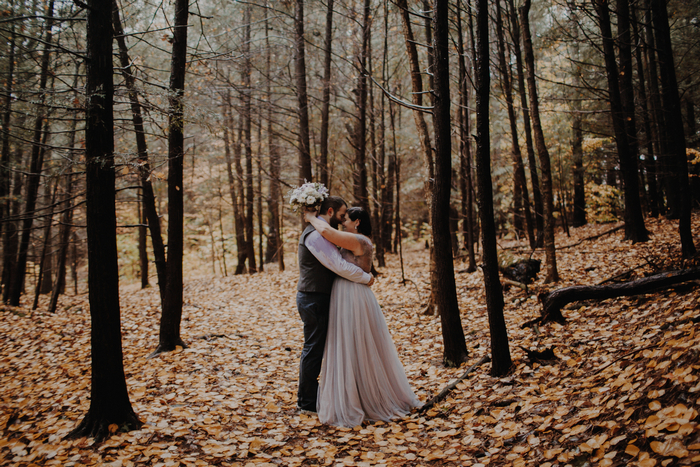 Kelsey, 25 & Ian, 31
Location: Ithaca, NY
Wedding Date: October 22, 2016
Number of Guests: 4 total people at the ceremony including the officiant and photographer (and our dog). 12 People total at the cider house and dinner afterwards
Wedding Cost:  ~$2,500
Wedding Ceremony Location: Roy H Park Reserve
Wedding Reception Location: Finger Lakes Cider House & Mia Restaurant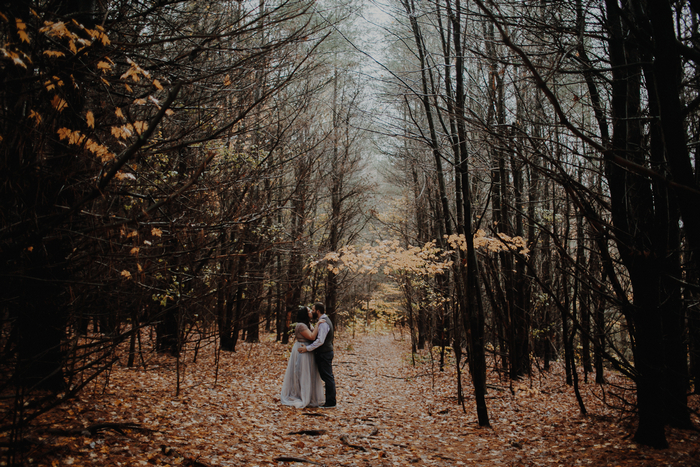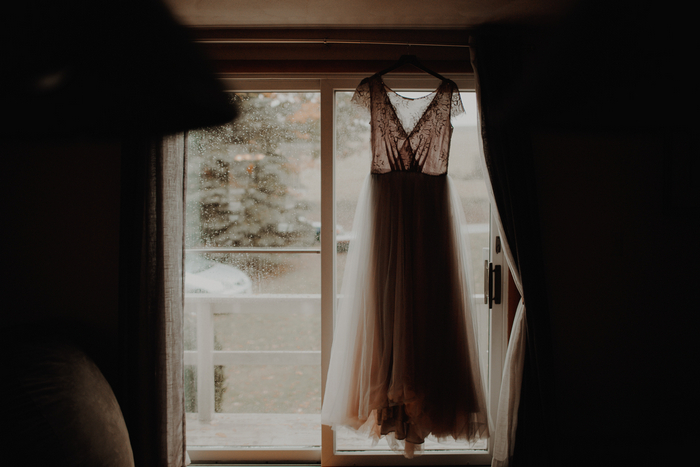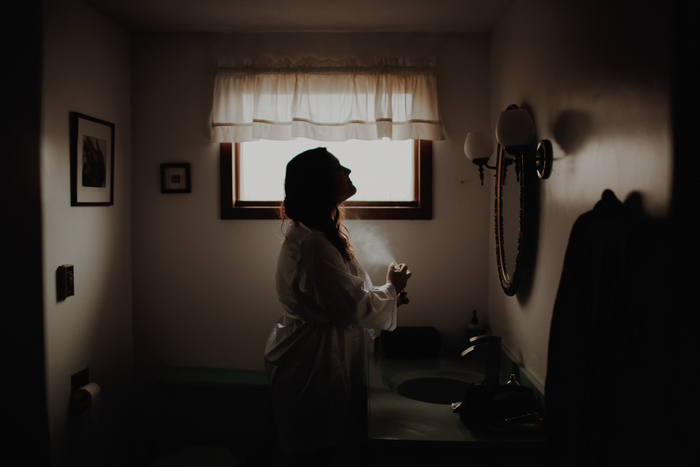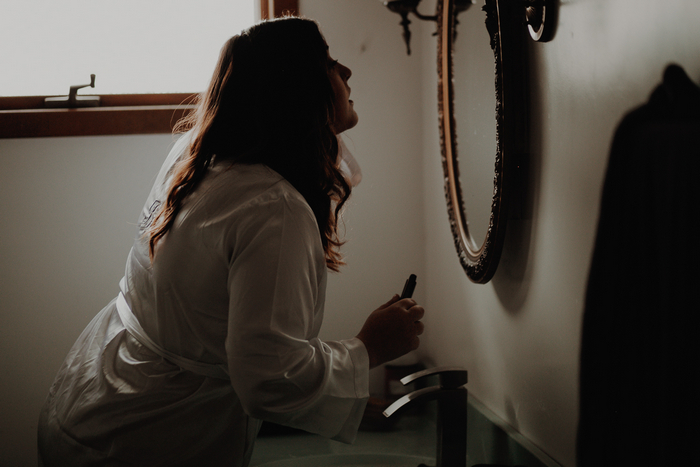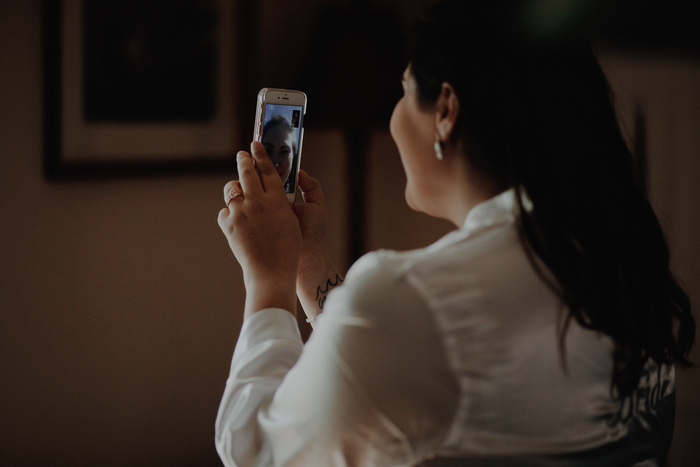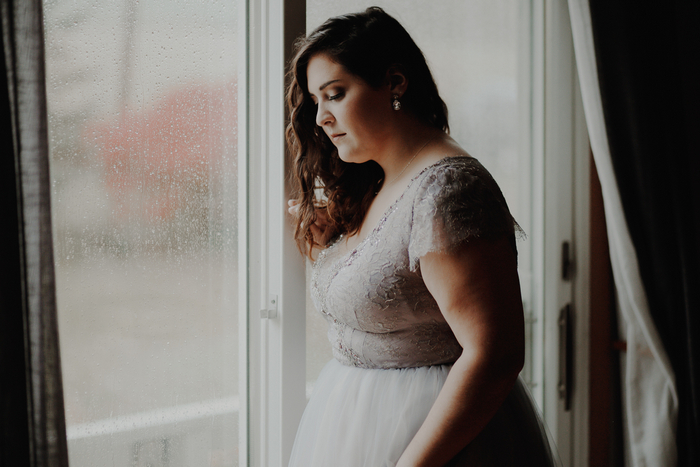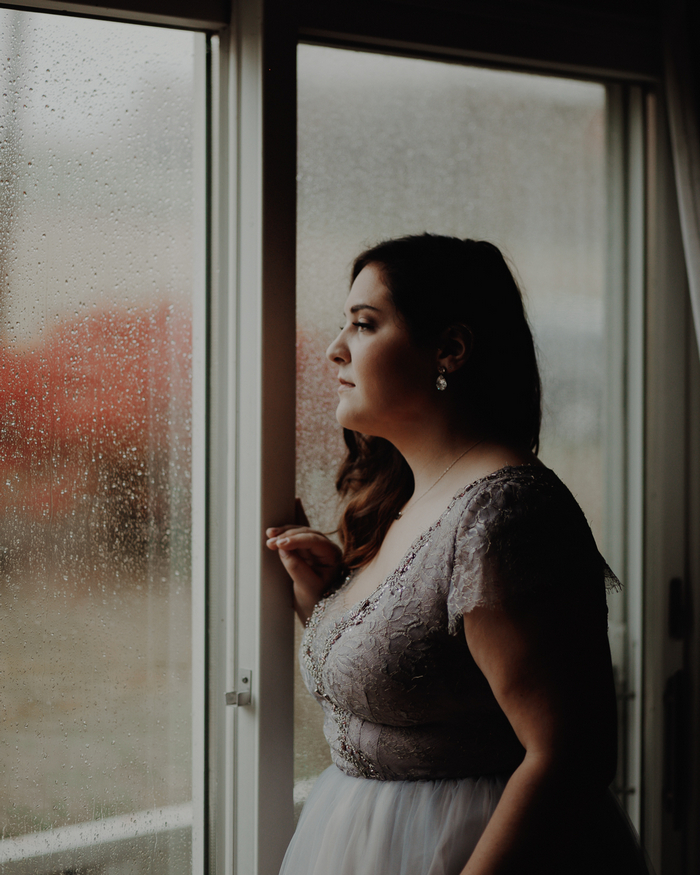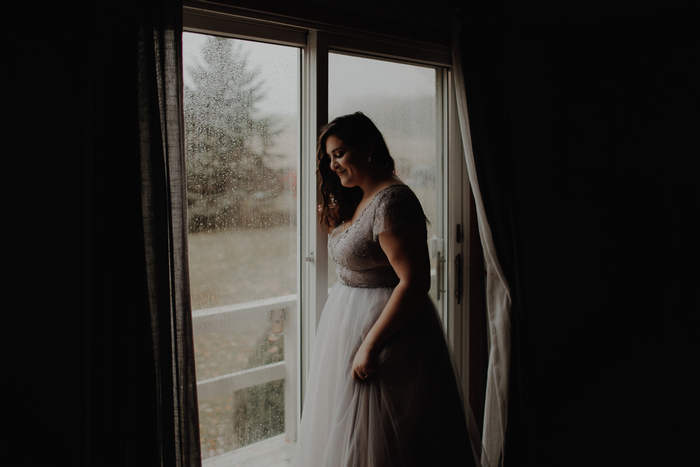 Why did you have an intimate wedding?
It was important to us for our ceremony to be very personal and private. To us, exchanging our vows was a personal commitment to one another and we didn't want to feel like our commitment was a show for other people. It was about the two of us being honest and open and entering a new chapter of our life together.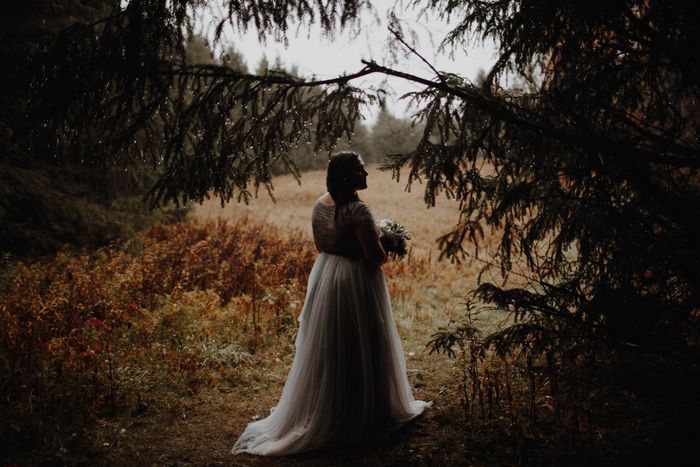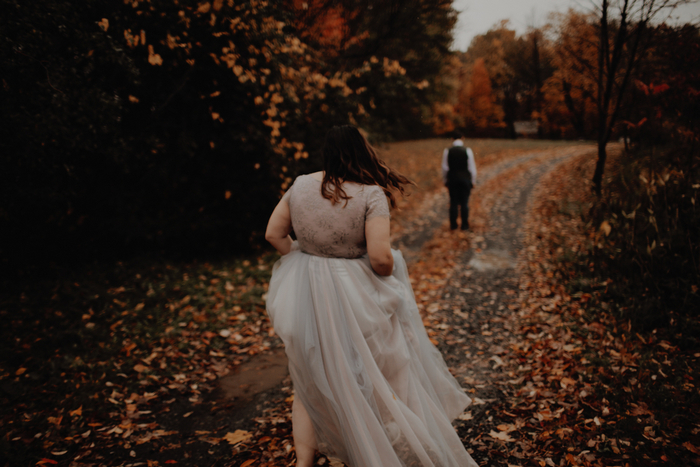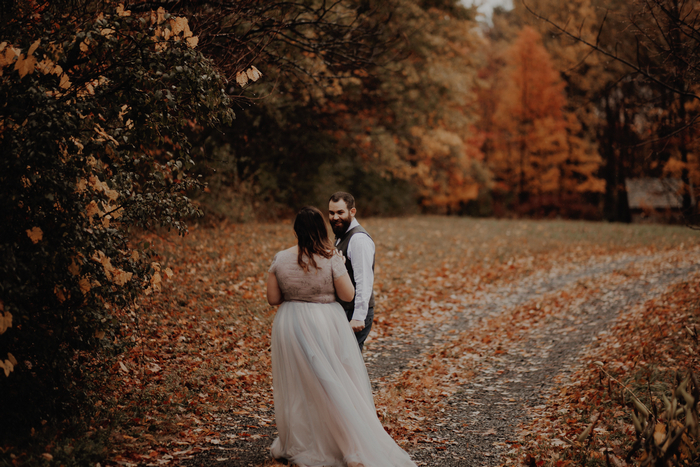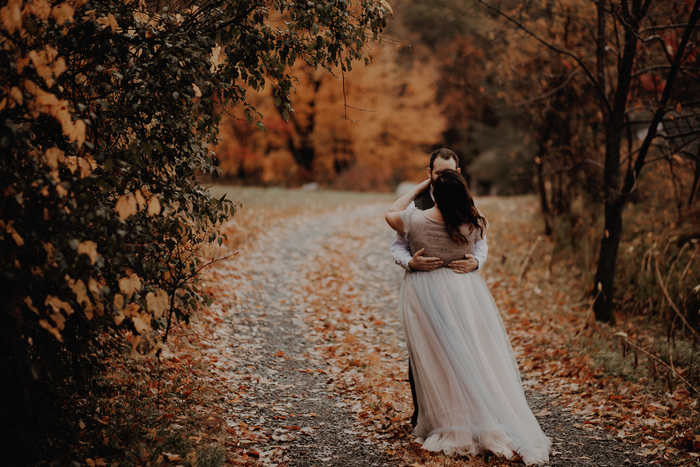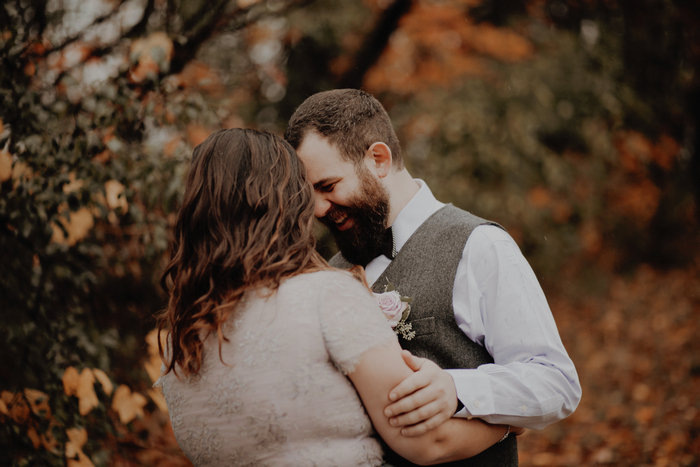 What are some the challenges that you faced planning an intimate wedding?
There really weren't many for us. Everyone was super flexible as we decided the date. It poured the day of the wedding, and normally it would have been stressful to try and decide what to do with a larger guest list. We woke up the morning of, ready to take on the day. Luckily the six of us were able to keep to the original plan and original location, despite the weather.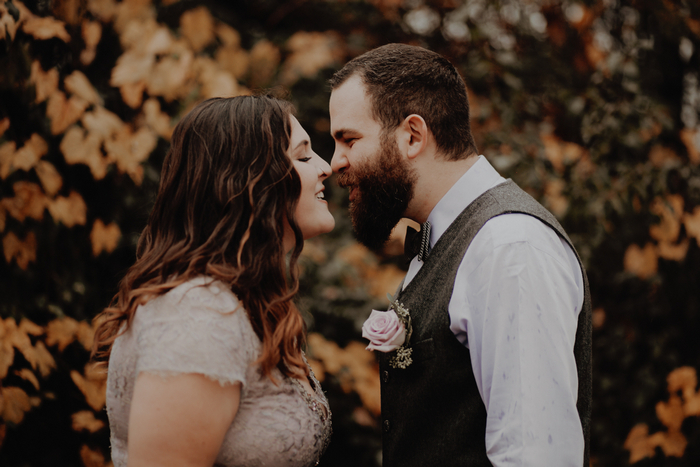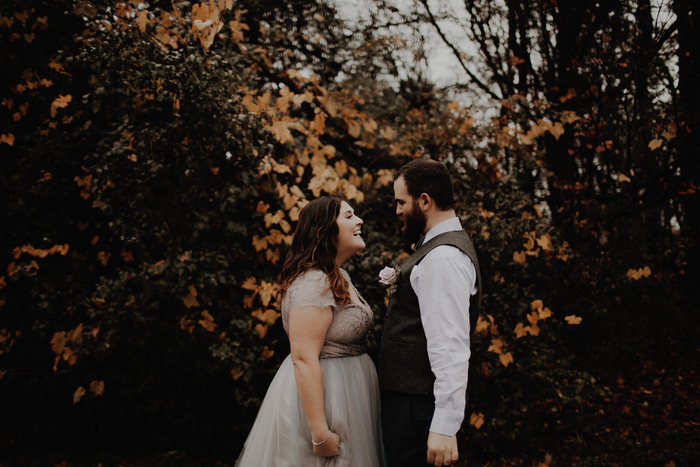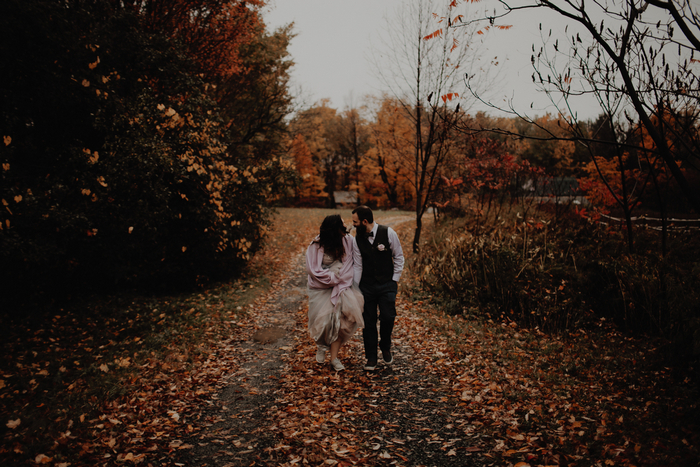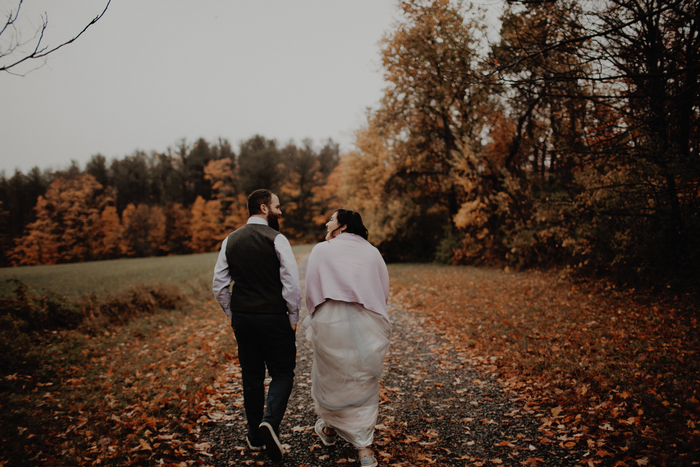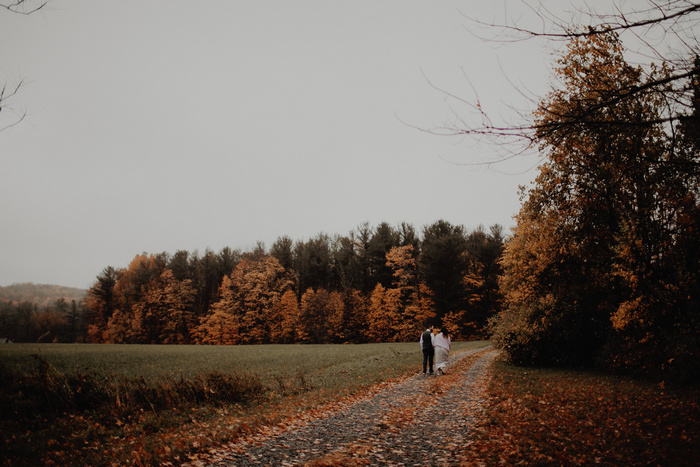 Was it difficult to pare down the guest list? 
It was and it wasn't. We basically decided to have the minimum amount of people at the ceremony for the wedding to be legal. For us, that meant we needed two witnesses. It was pretty easy for us to choose who they were. Our mutual friend who we met through was our officiant. Once that was done, there wasn't much else guest list wise to worry about.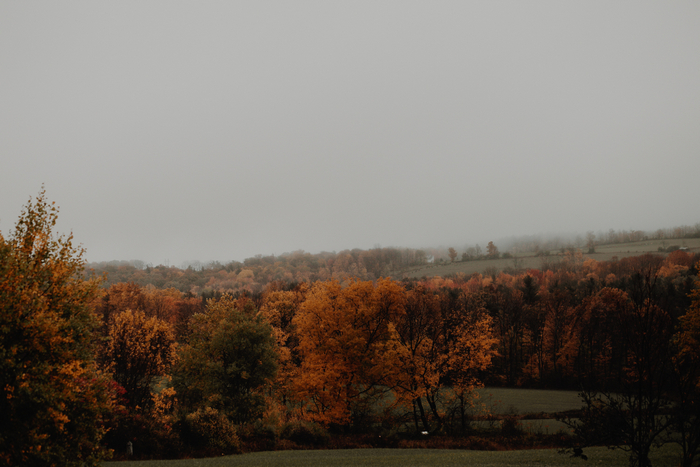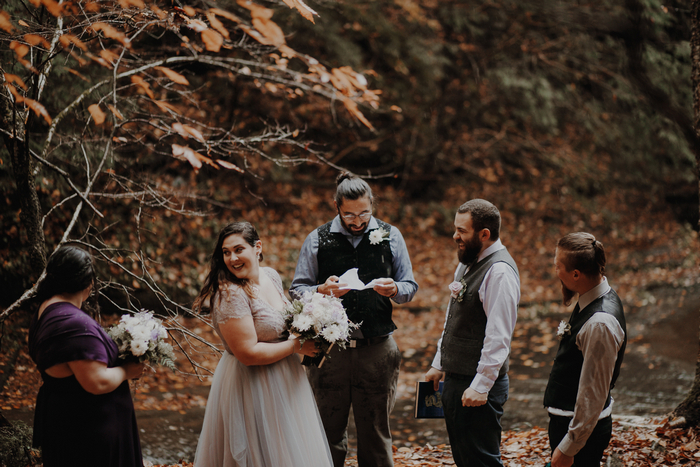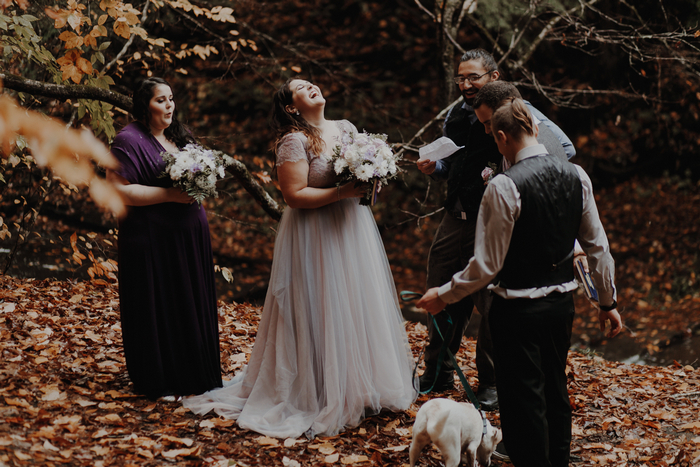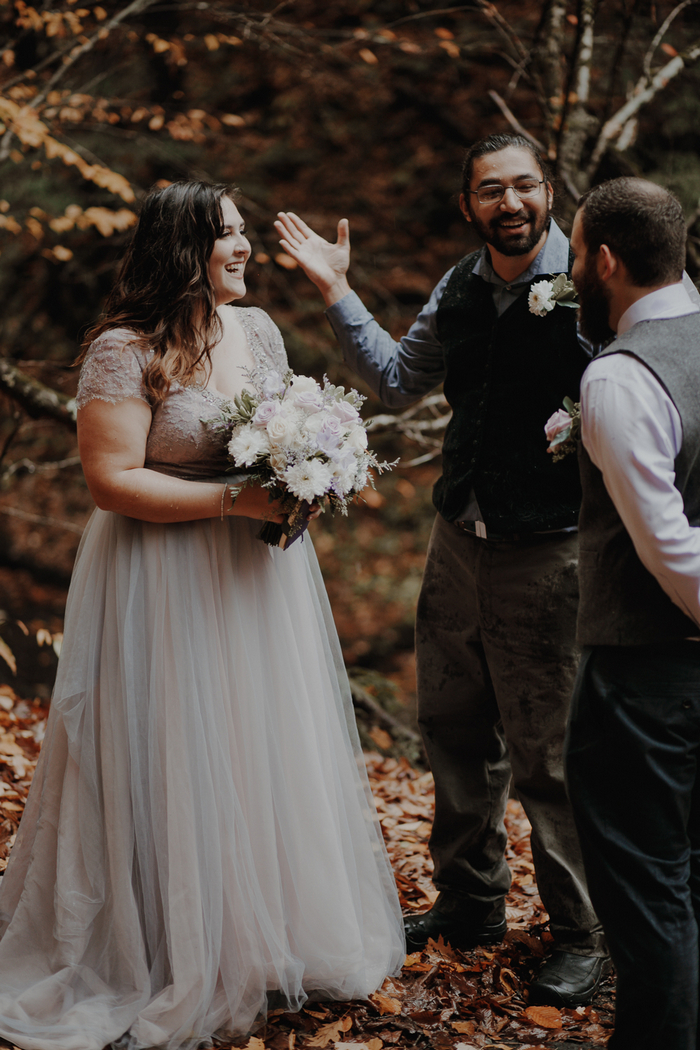 Did you have any 'issues' with the small guest list from friends and family? If so, how did you address them?
There was plenty of push back from people, especially family. But, once we explained why we wanted to have such a small ceremony and explained we'd be having a big party/reception in the spring for everyone, people's minds were put to ease. Because there were so few people there, it made our decision about our photographer even more important. We wanted to have images we could share with those close to us who weren't going to be there. Ashley didn't disappoint. Once we got the photos, everyone was so excited to click through and relive the day with us which was really special.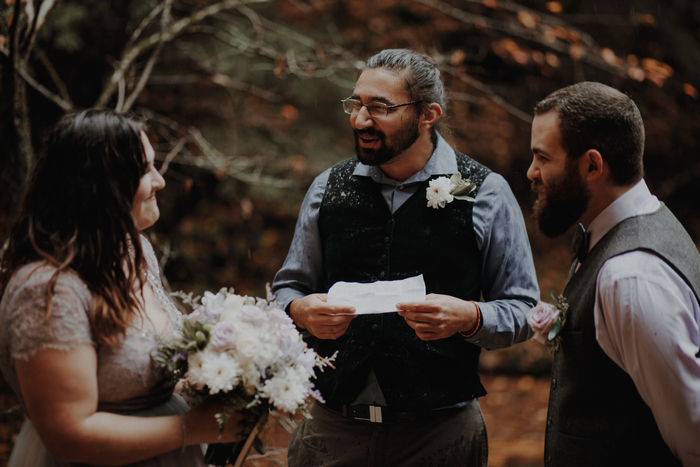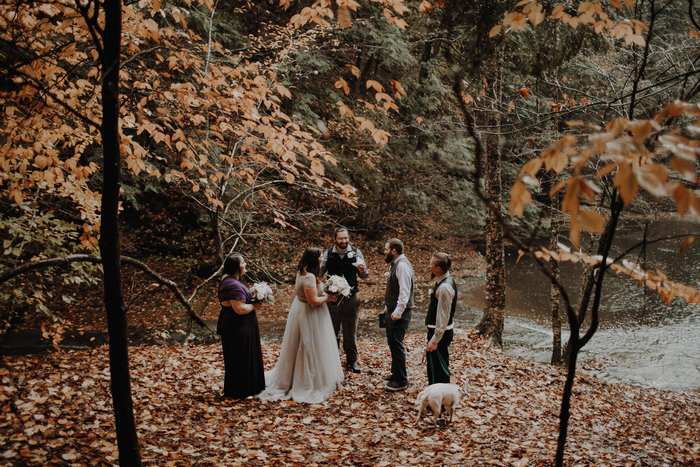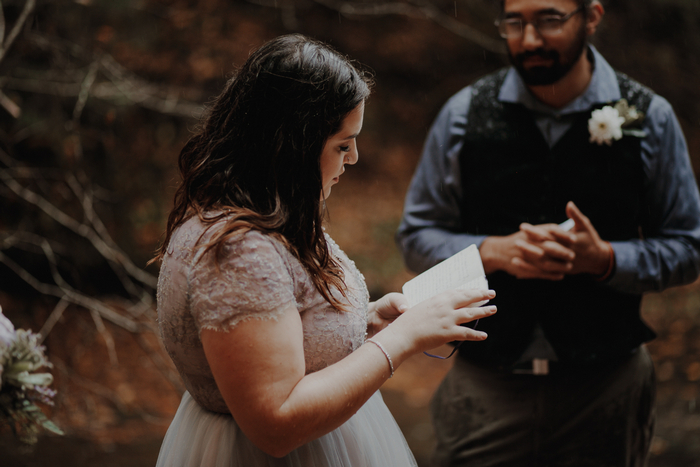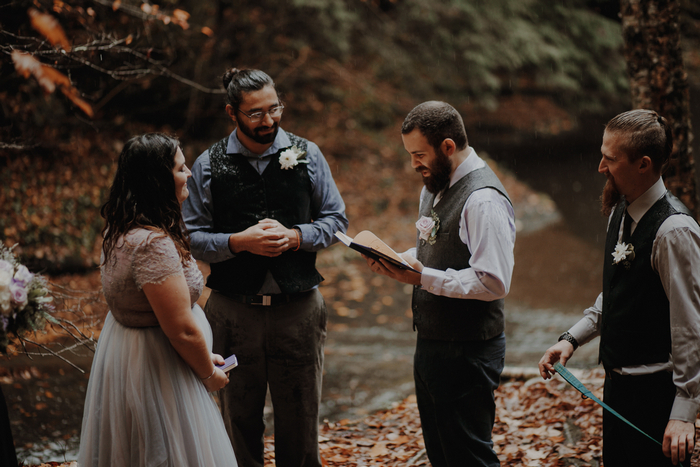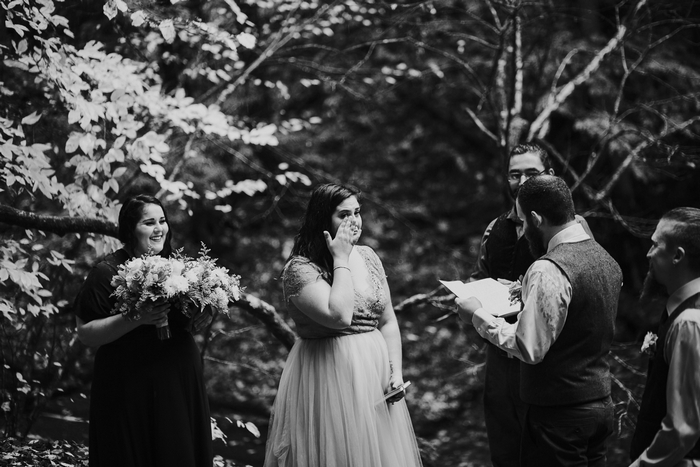 What were the highlights of the ceremony?
There are two that stick out to us. At one point during the ceremony, our dog started digging where we were standing. Our very white dog was then covered in very black dirt the rest of the day. We remember looking at each other and just laughing at the fact that we were in the middle of the woods, soaking wet but doing exactly what we had wanted. The other highlight was that we both included the same inside joke that we've had since early on in our relationship. We wrote our vows separately and neither one of us knew what the other had included. It was a perfect reassurance that we were made for each other.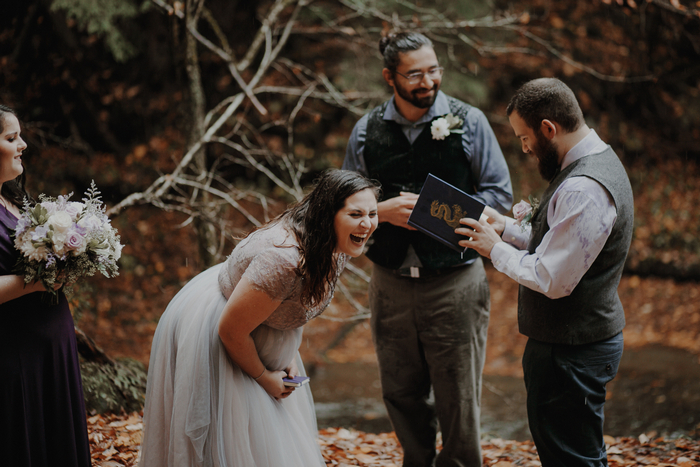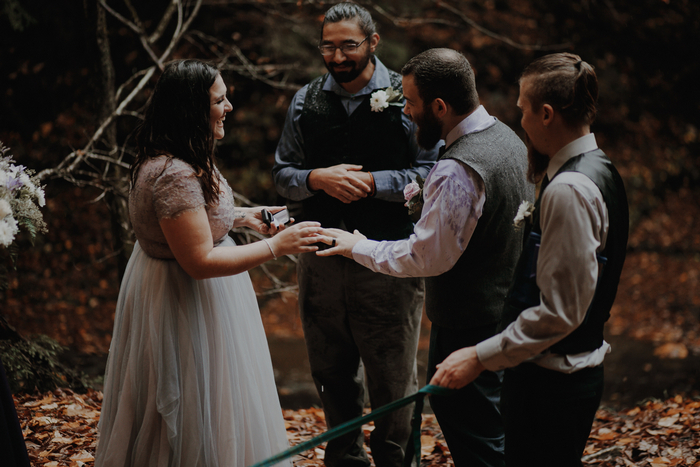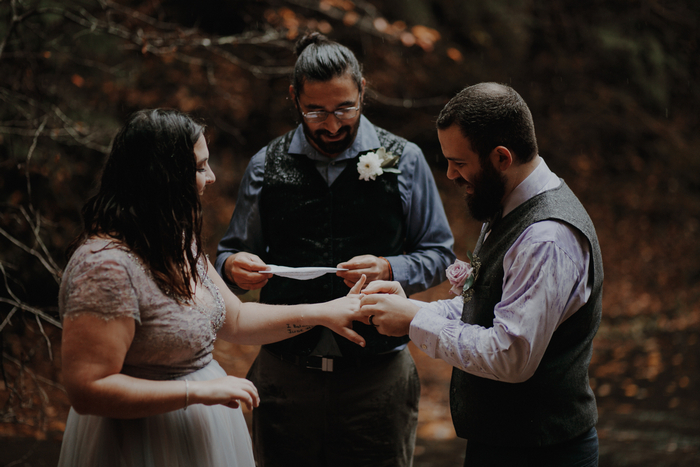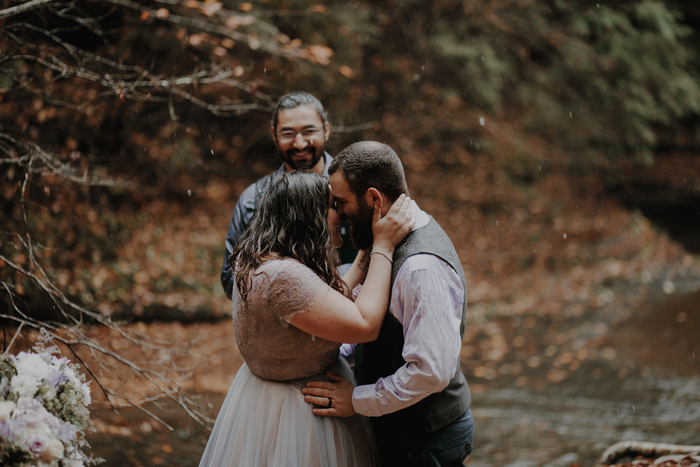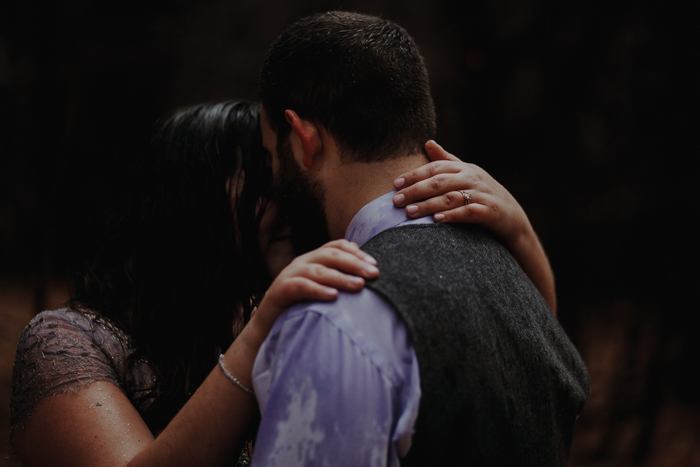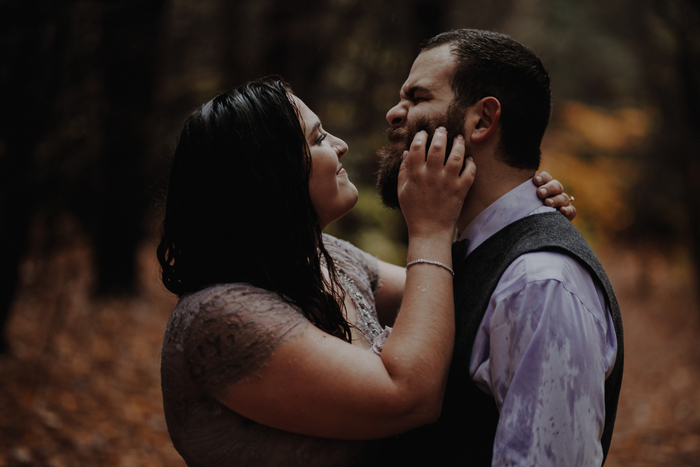 What were the highlights of the reception?
Having a few friends and family come out afterwards was a great way to celebrate. We were walking around downtown Ithaca still in our wedding attire and it was a great time to share stories and relax. We are looking forward to celebrating with the rest of our friends and family sometime in 2017.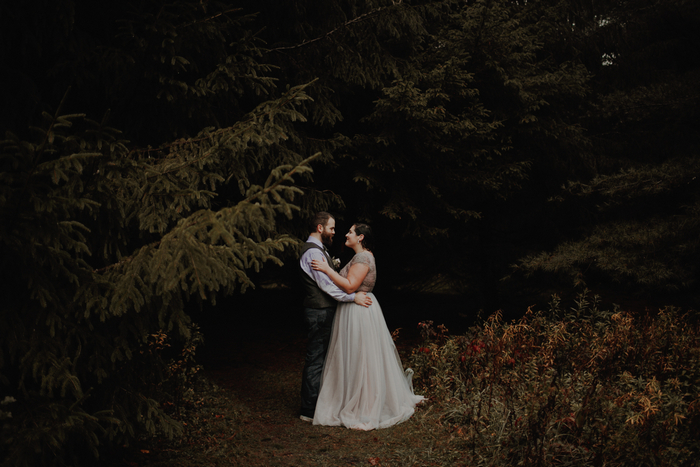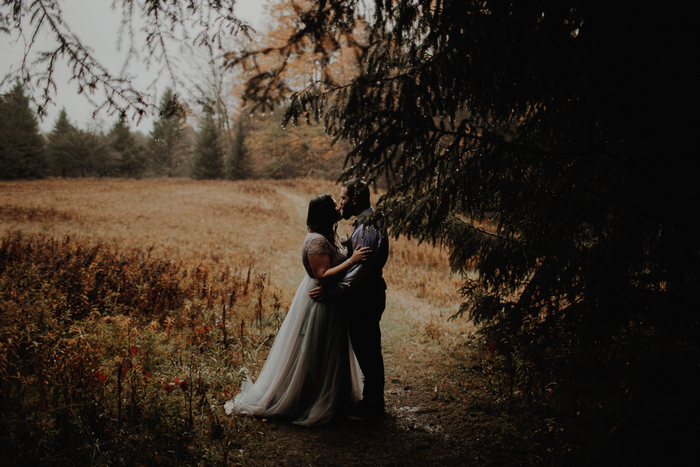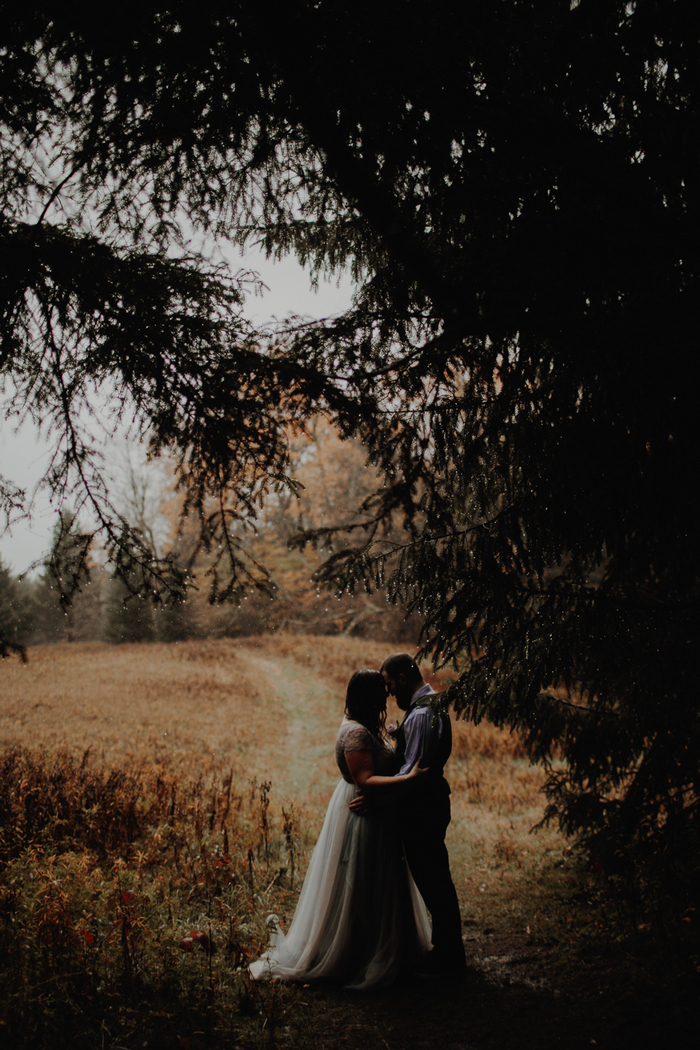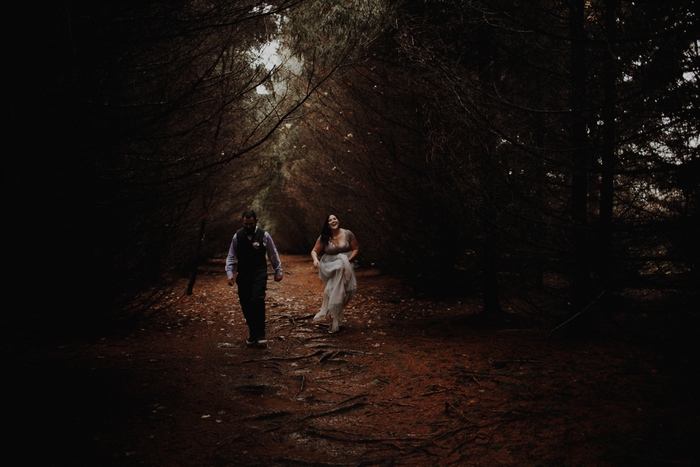 What was the best thing about having an intimate wedding?
The best thing about having a small wedding was it was what we wanted. There was no pressure to do what others thought we should and we were able to enjoy each other and what that day meant to its full capacity. We were able to fully and completely ourselves and could truly enjoy the people who were there to celebrate. Because it did rain (we should probably say pour), it was a huge relief to not have to worry about where to put a larger group of people and if we were running right on schedule. All around, we were able to simply relax appreciate the significance of the day.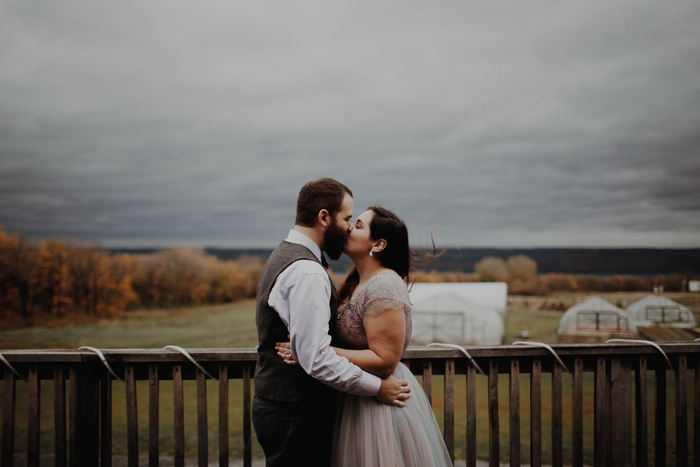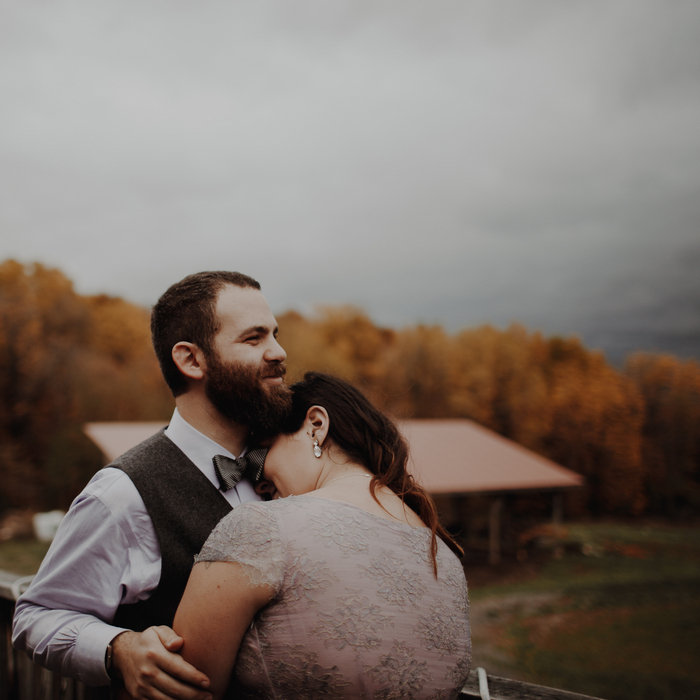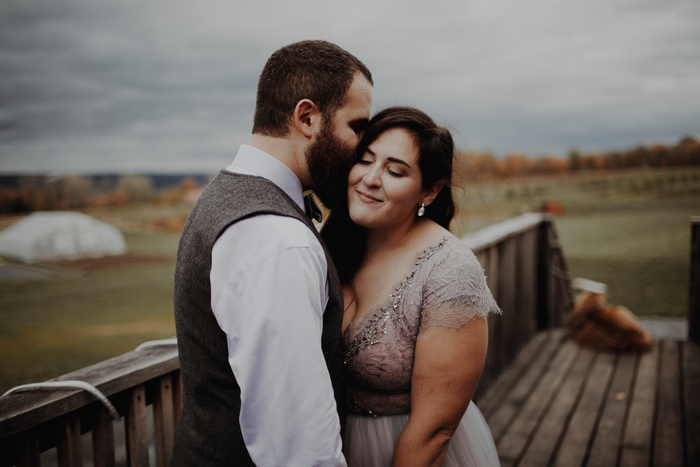 What advice do you have for couples who are considering an intimate wedding?
Consider what it is you want. If having a small ceremony is going to be less stressful and enjoyable for you both, then do that. Don't let other people's opinions of what your wedding should be make you do things you don't see as a part of your big day. And enjoy every second. Even though you have more time to stop and look around with a smaller guest list, the day flies by.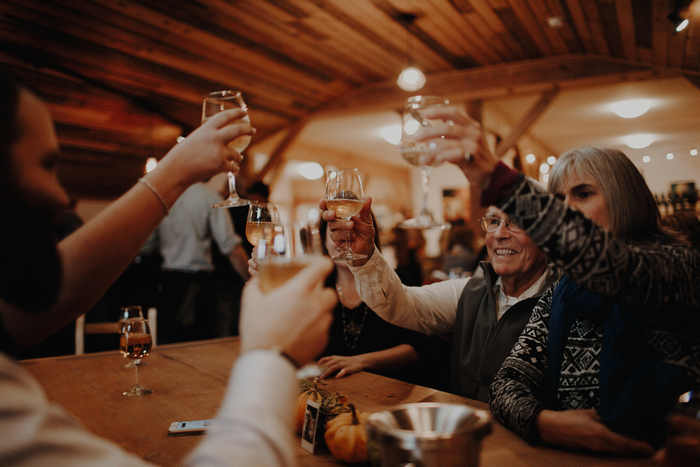 Vendors: 
Photographer: Photography Anthology
Wedding Dress: Etsy (CarouselFashion)
Rings: Etsy (bride's: twoperidotbirds, groom's: 2ndstreetringcraft)
Flowers: Flower Fashions by Haring
Reception: Finger Lakes Cider House
Save
Save
Save
Save
Save
Save
Save
Save
Save
Save