Prepping seating charts for your wedding might not be high on the fun-o-meter, however, we've found some beautiful seating charts from Etsy that will make it all worthwhile!
This antique wooden seating card display by MurphysVine is so easy to set up that you won't have to worry about a thing.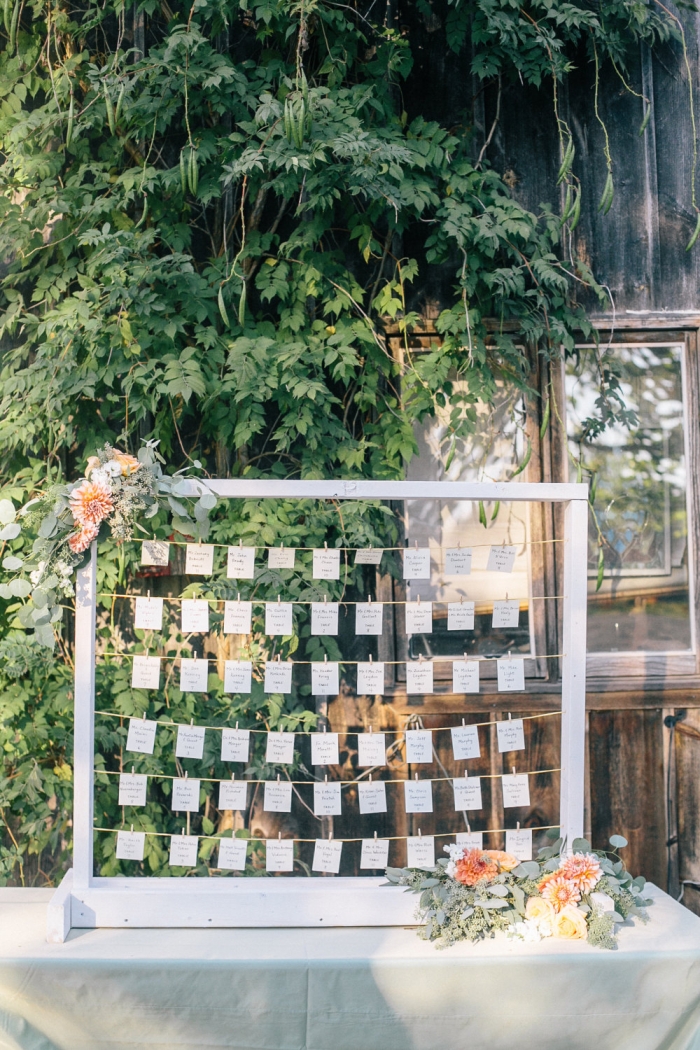 Simple and modern, we can't take our eyes off of this nature-inspired seating chart by INKKprint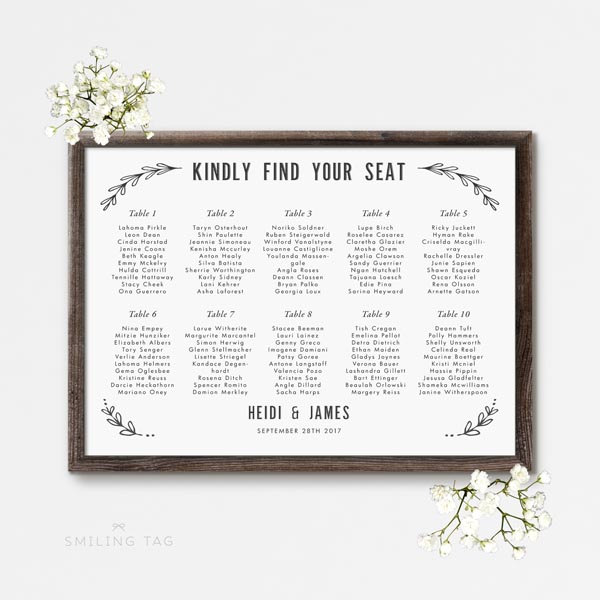 If you can't be bothered with the ordeal of setting up a chalkboard, then we recommend this printable chalkboard patterned seating chart by PalmsandPeonies.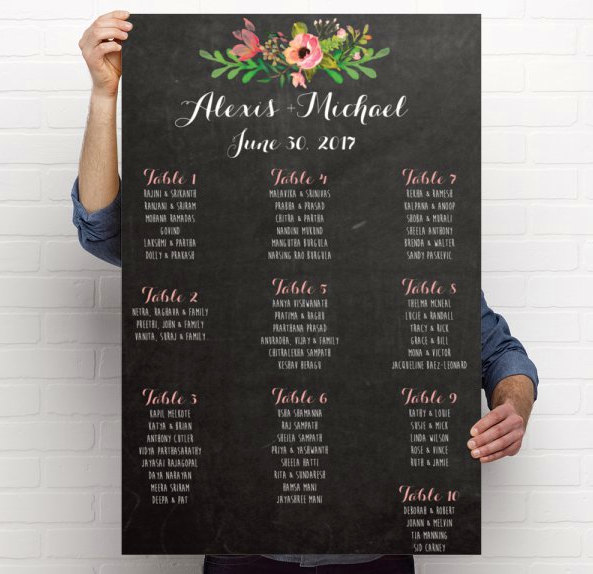 Need a last minute seating chart? Say goodbye to shipping times with this printable seating chart by OurFriendsEclectic.
We love the rustic charm that this sweet wooden board seating chart by ThePaperWalrus brings to  wedding decor!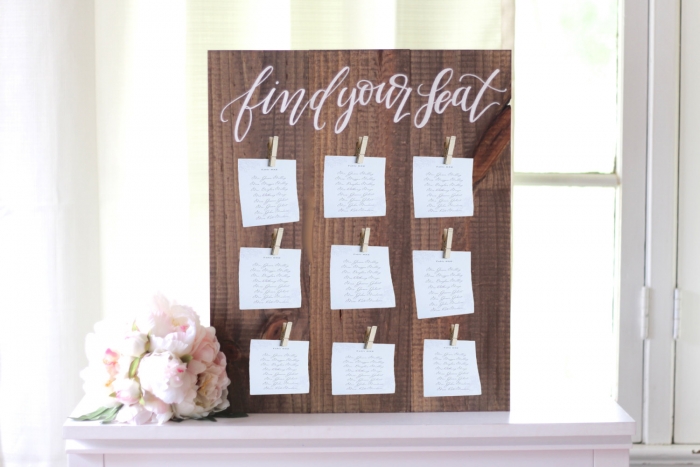 Decorated with chalk lanterns, this adorable chart by LCoOnEtsy give a DIY feel, without all of the mess and hard work.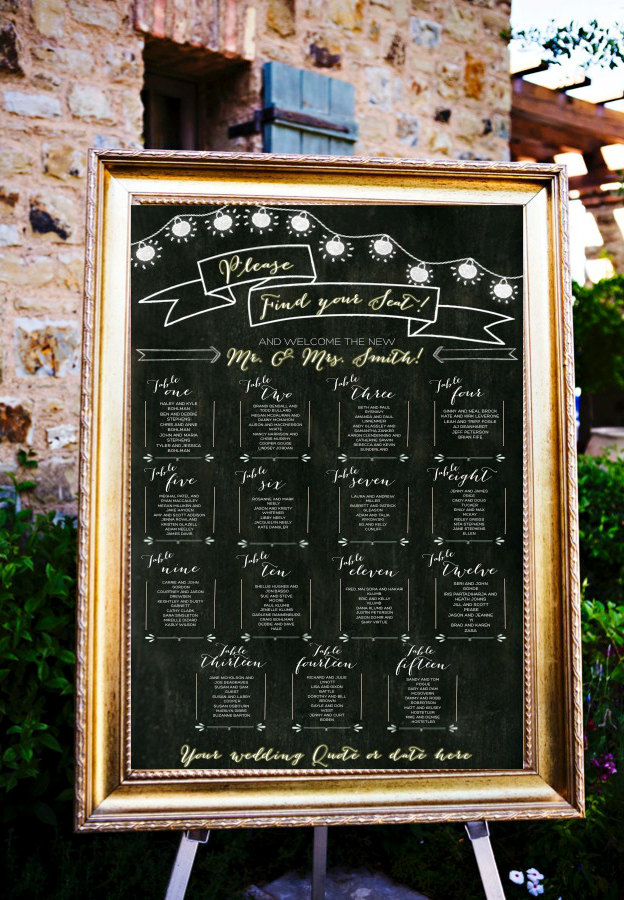 If you would rather have a handwritten chalkboard seating chart, but can't be bothered to fuss with the hard work, ChalkYouLater will do it for you!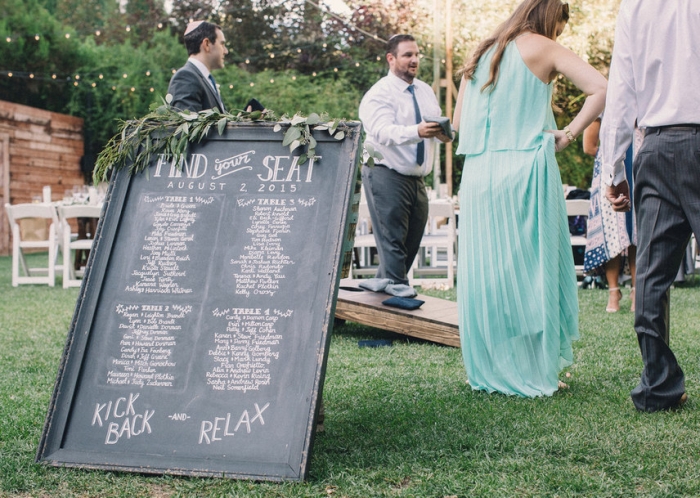 Clean and concise, this beautifully laid out seating chart by FalmariPaperCo is a great choice for an intimate wedding.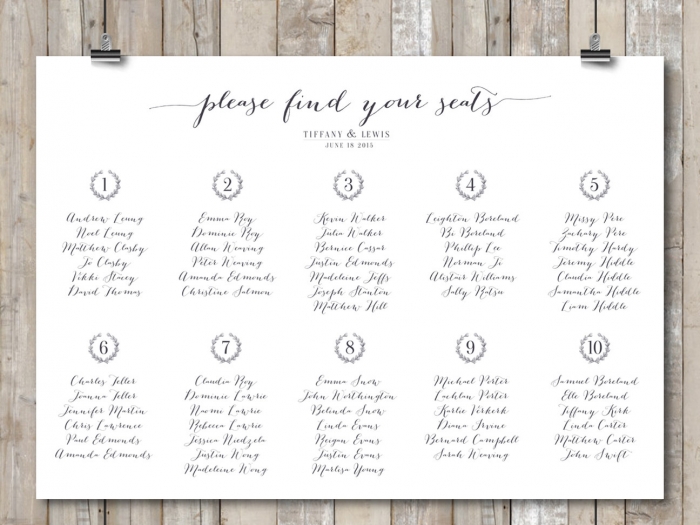 Another great take on the vintage clothes pin seating chart, this great printable option by xoBSpoke will take no time to print and set up.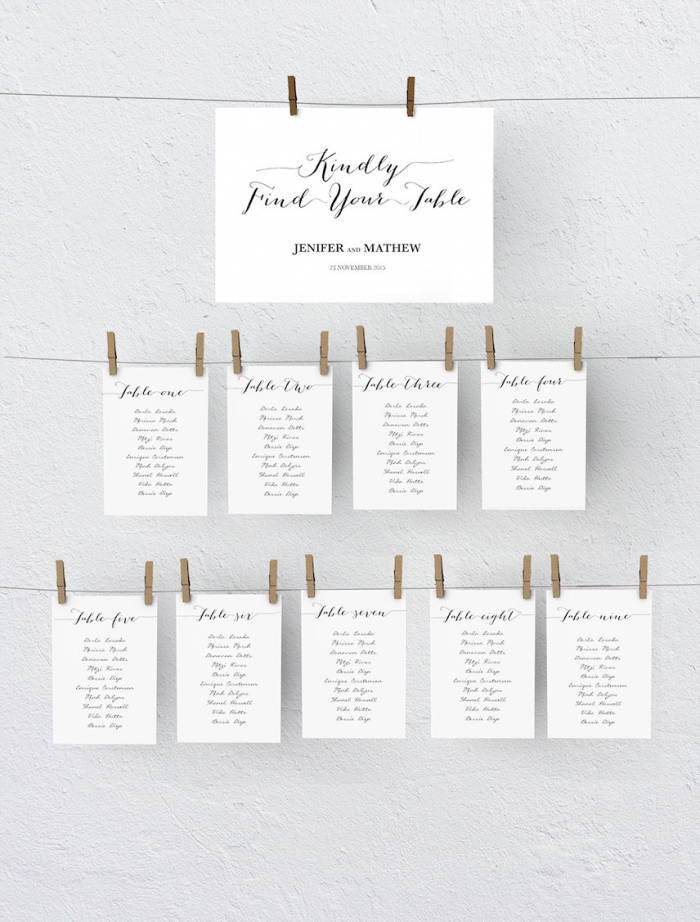 This girly monogram seating chart by PalmsandPeonies is absolutely adorable. We love the watercolor banners and floral designs!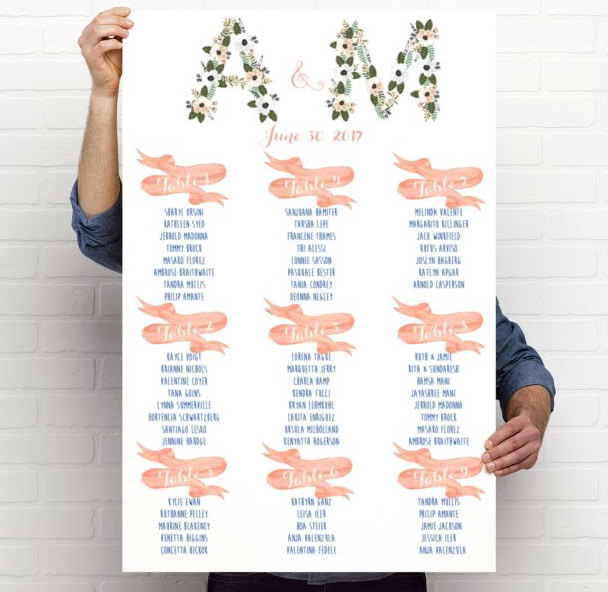 With a golden frame and elegant design, we can't take our eyes off this Great Gatsby inspired seating chart by BeeCuriousDesigns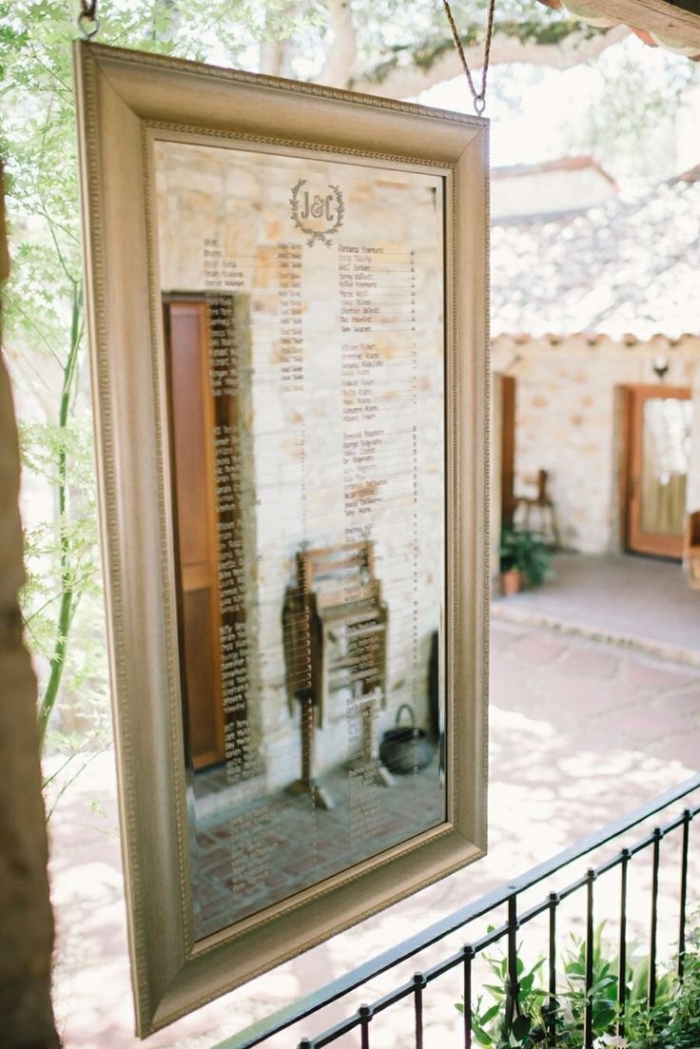 Finally, we couldn't help but add this beautiful white and gold decorated seating chart by JadeForestDesign. We love the font!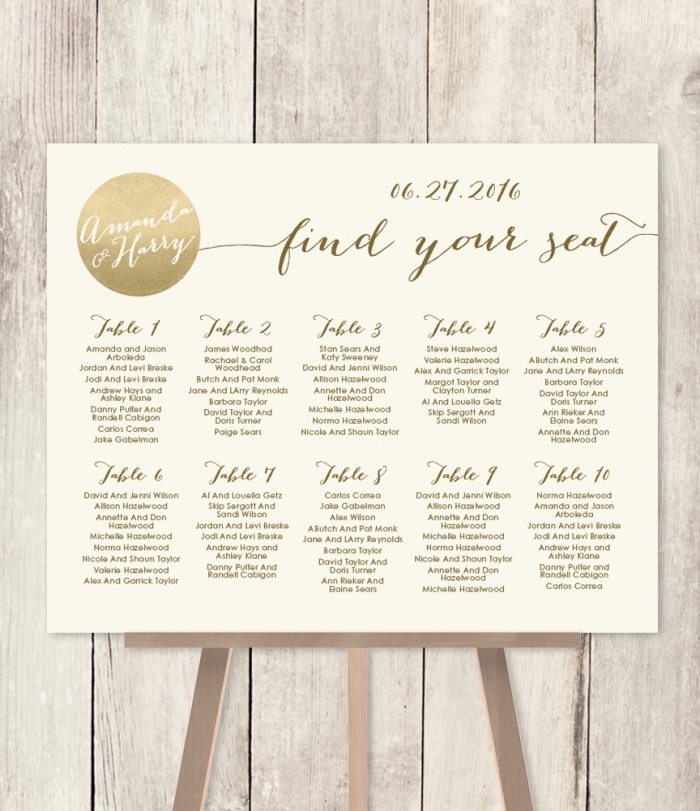 *This post contains Etsy affiliate links