Never underestimate the power of lighting at a wedding. Lanterns, string lights and candles turn a drab space into a cozy, warm environment. There are so many great lighting ideas out there, so we've rounded up 12 great ways to light up your wedding from Etsy.
Paper lanterns are the perfect wedding decoration. They're easy to work with, reusable and create a brilliant effect even on the smallest decorating budget. These Chinese paper lanterns are from Featherology2.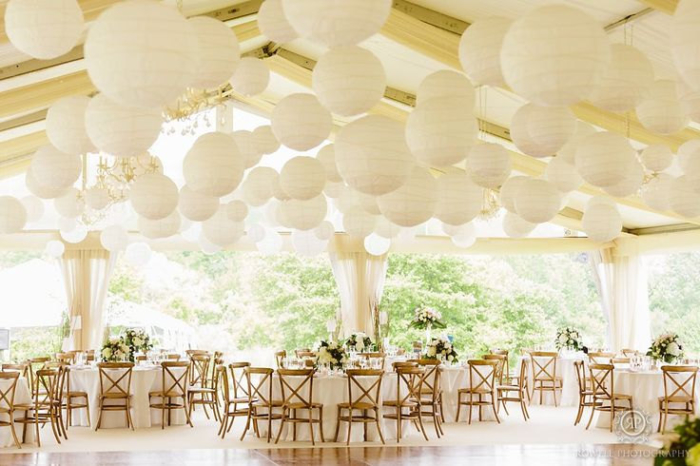 These fairy lights from narongsak will have your guest enchanted. String them all around the reception area for a beautiful and dazzling display.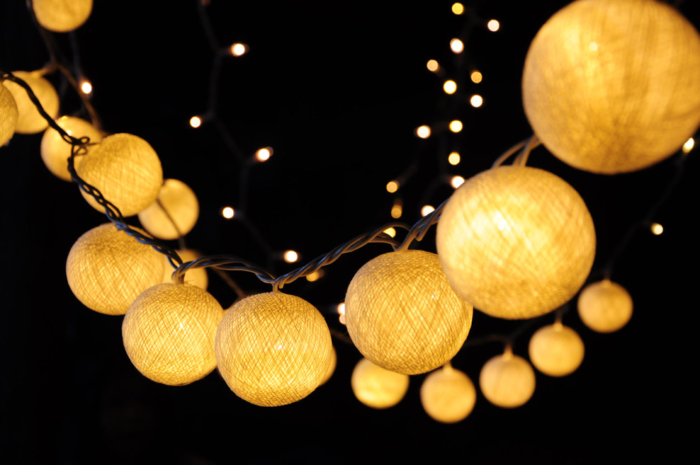 For a more colorful option, try this pink LED garland from NicolasitoEs.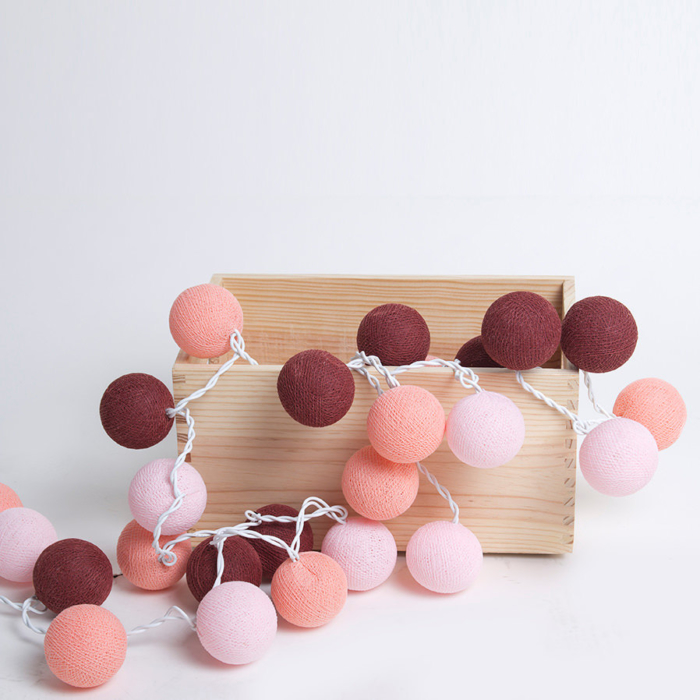 If you want to add a little whimsy to your wedding, try these handmade star lanterns from narongsak.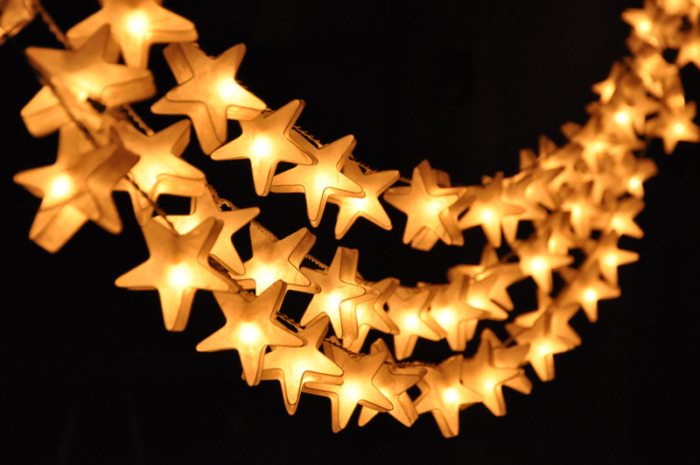 How cute are these LED heart string fairy lights, also from narongsak? They'd be the perfect addition to any wedding.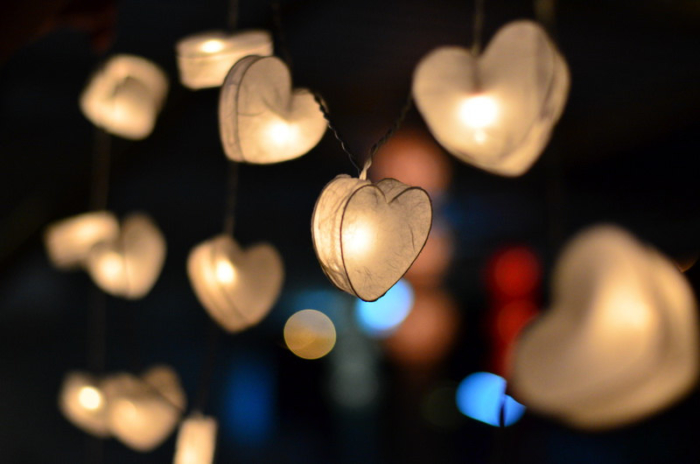 Wow your guest with these window curtain lights from perfectholiday. After the wedding, these lights would look fabulous in your home.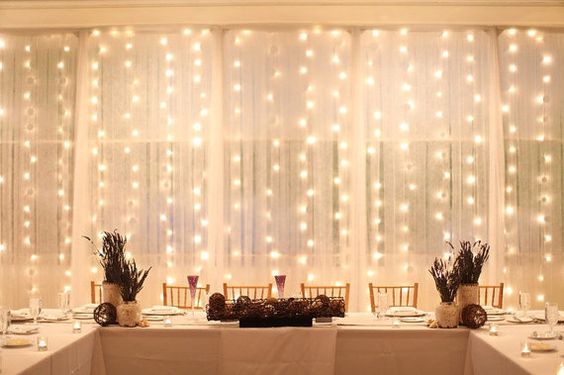 For a rustic or vintage wedding, try these LED fairy lights from BlissByLingsMoment. Hang them on branches or use them on your tables for a warm glow. They're perfect for mason jars for that firefly look!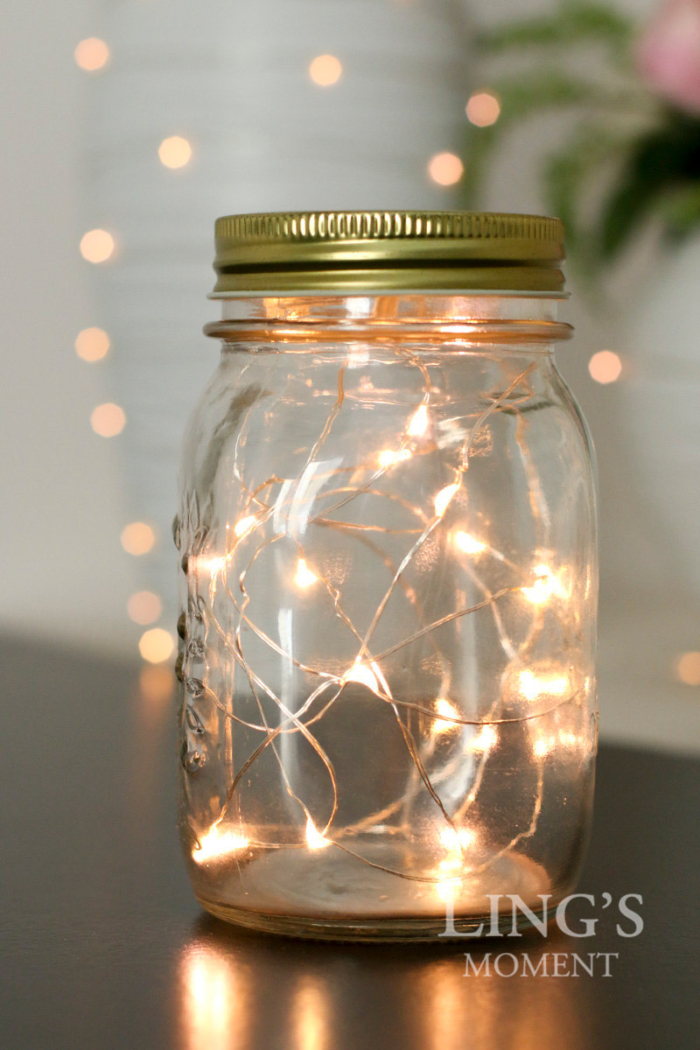 Having a rustic wedding? How about this clustered mason jar chandelier from BootsNGus? It'll be the star of your decor.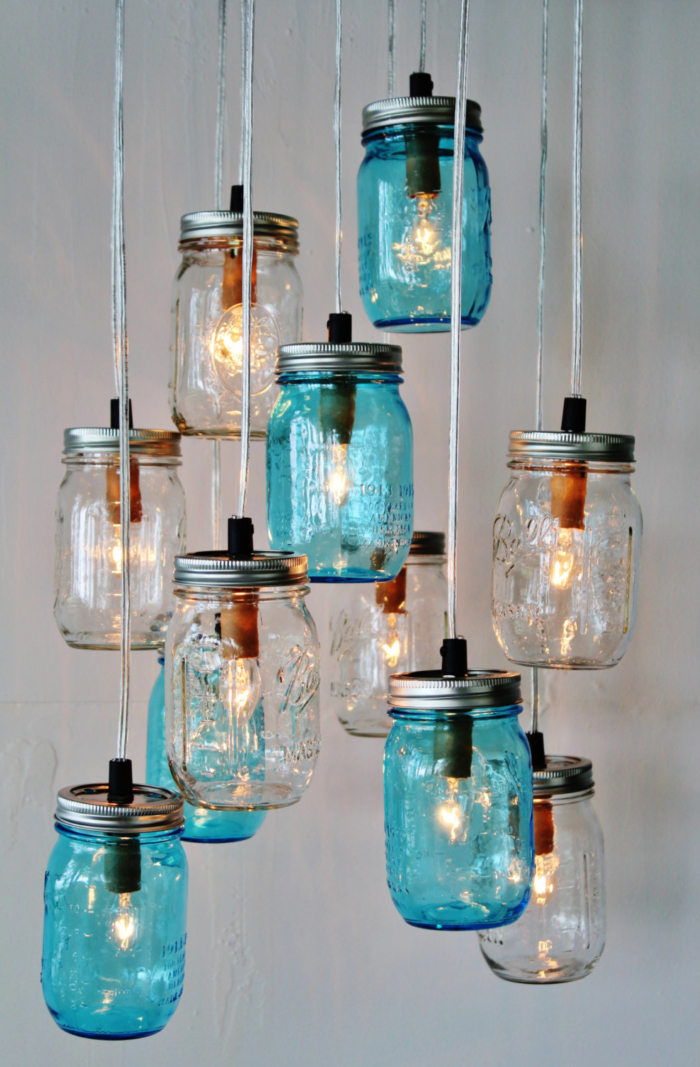 This Maria S.C. chandelier from PaniJurek is made from laboratory test tubes! Its material and geometric shape makes this lamp both classic and innovative. The tubes are detachable and the lamp provides the opportunity to create a variety of configurations and flower arrangements.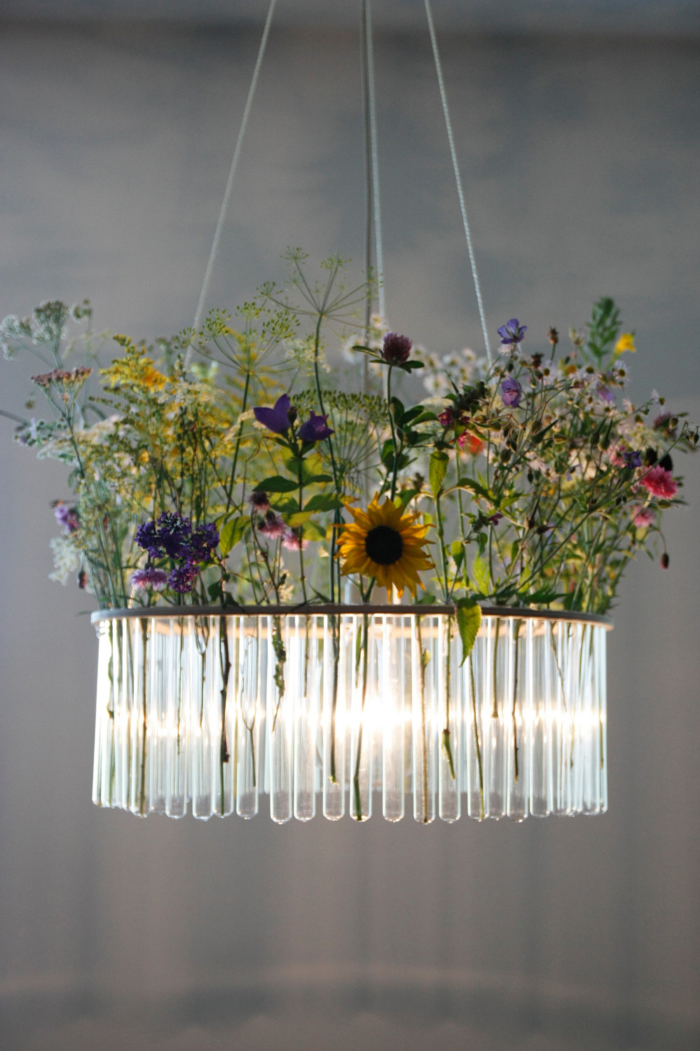 Add some color to your wedding decor with this stunning set of handmade marquee flower initial lights from TheWhiteBulb. The flowers can be tailored to match any color scheme.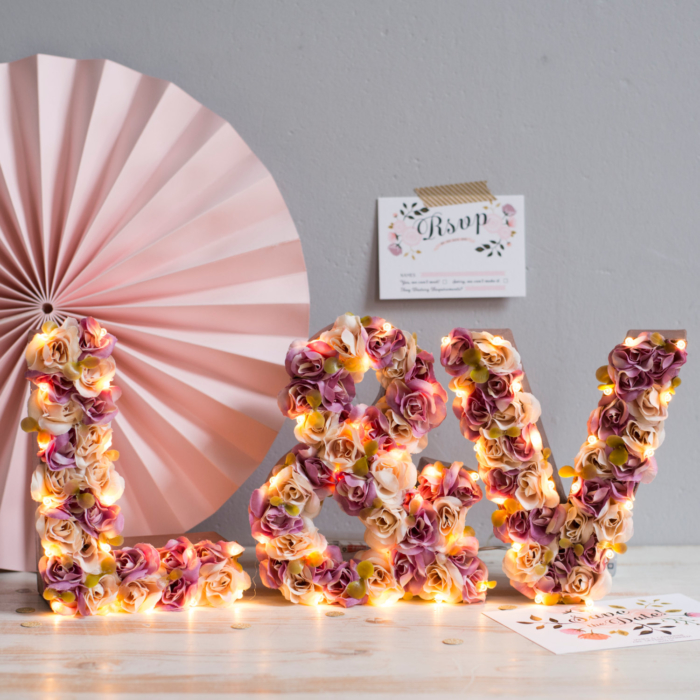 Here's another beautiful piece from TheWhiteBulb. This succulent letter light would be perfect for a rustic wedding.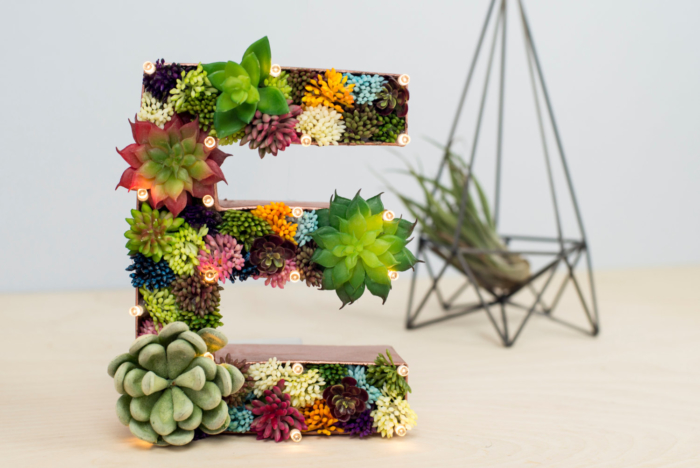 This LED "Please sign our guestbook" light box is from Project121. Made from an old wine box, this charming light box is the perfect addition to your guest book table.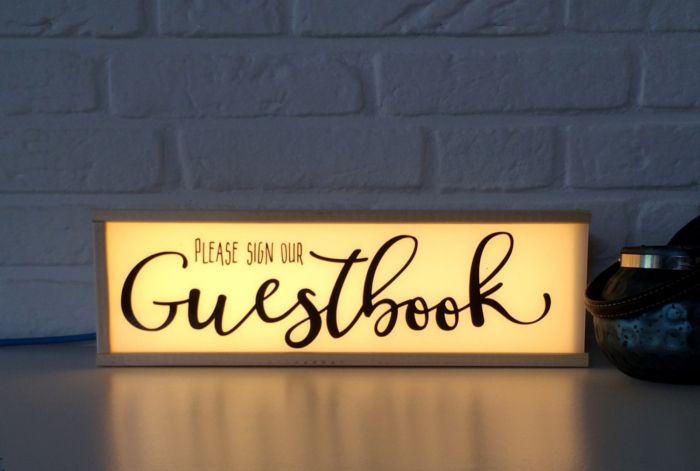 *This post contains Etsy affiliate links
Save
Save
Save