Clutches are a perfect gift for your bridesmaids. They're pretty, they're practical and they are affordable. And they can be used long after your wedding day. We've rounded up ten beautiful bridesmaids clutches on Etsy that you're sure to love.
If you adore rose gold as much as we do, you will love this sequined clutch from DavieandChiyo.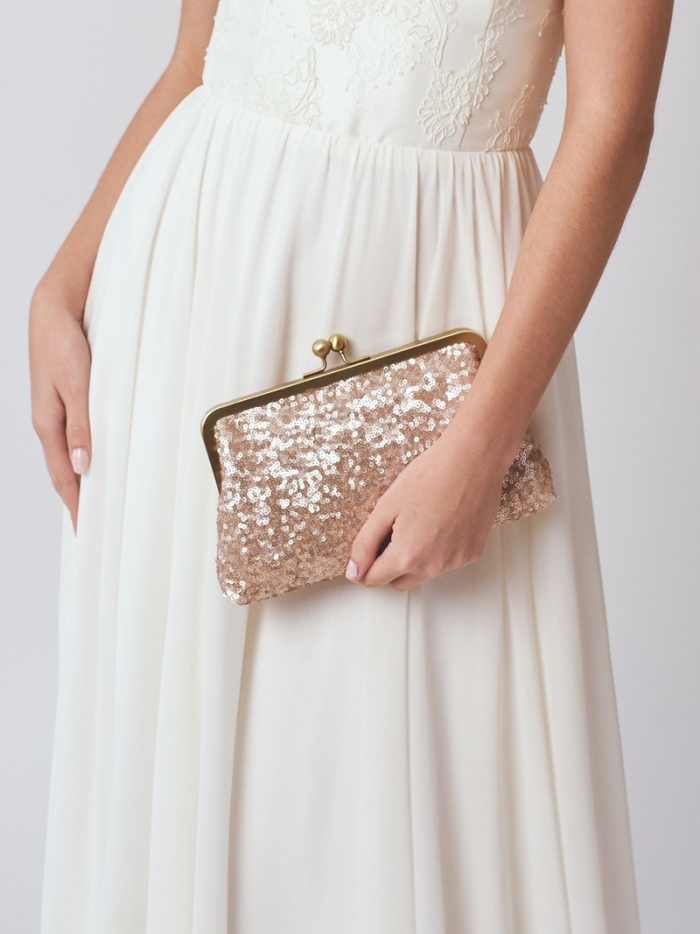 These beautiful and unique personalized clutches from MamaBleuDesigns will make your bridesmaids swoon! If these colors don't quite match your color scheme, they have many other different fabrics to choose from.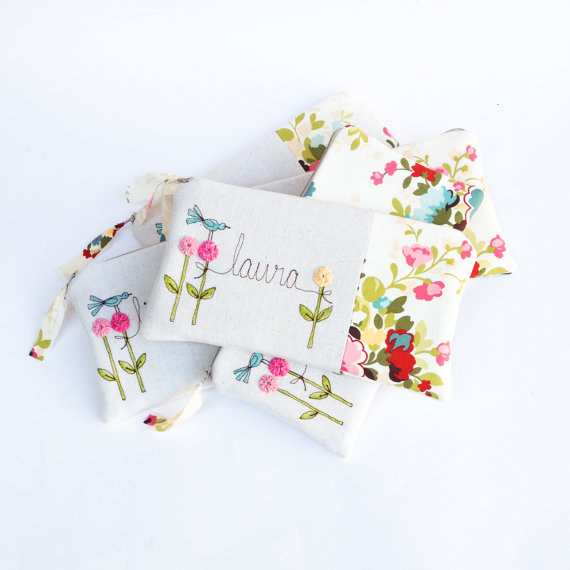 For a vintage wedding, try these lovely colorful clutches from JuneberryStitches. Each bag is decorated with a unique vintage doily.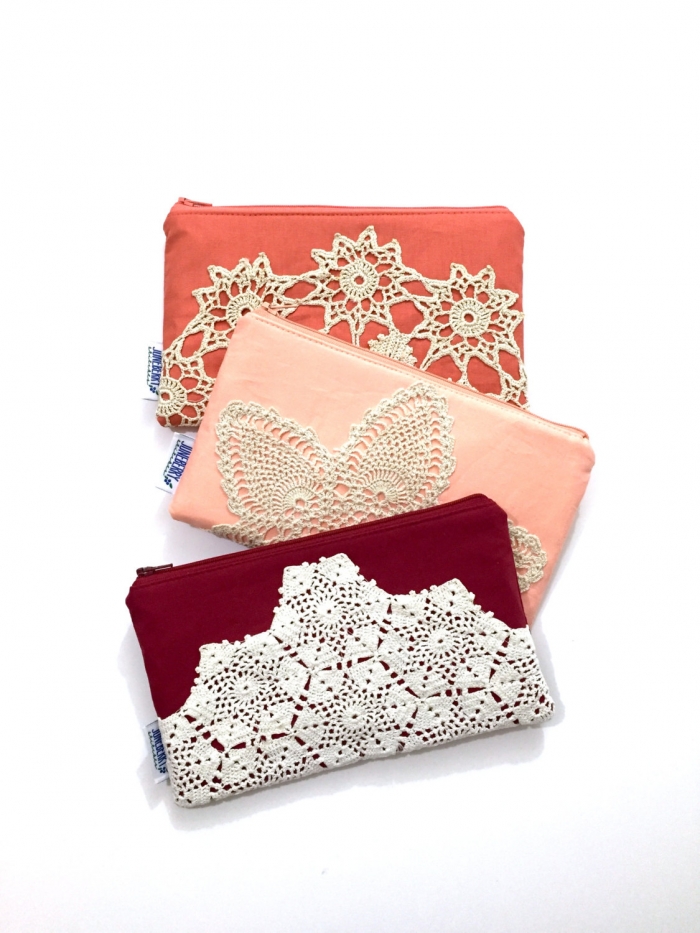 Your bridesmaids will be delighted to receive these mint and ivory clutches from DavieandChiyo.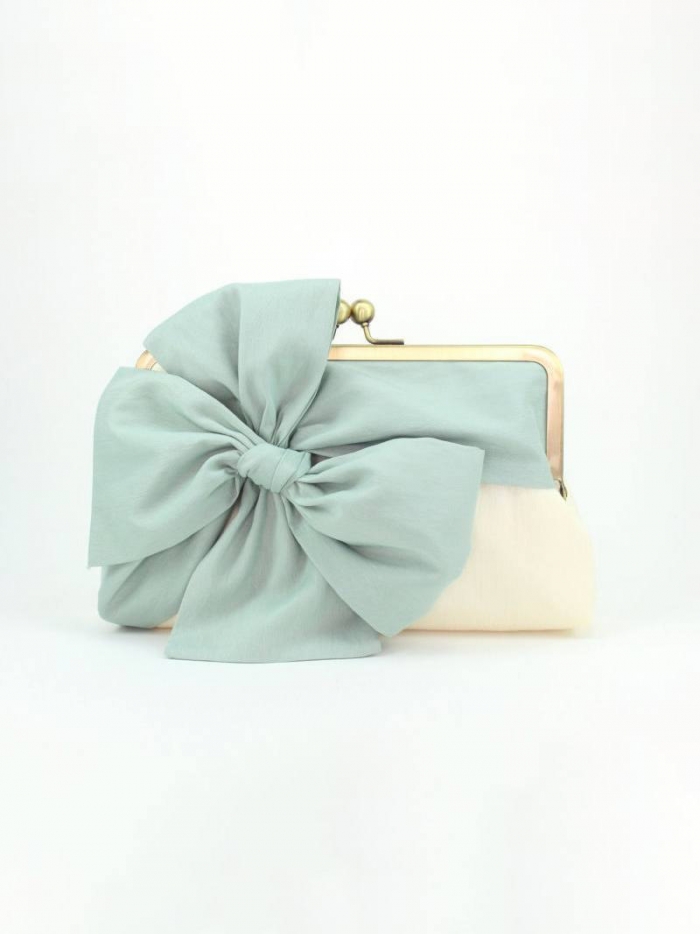 If you love all things vintage, these marvelous clutches from MamaBleuDesigns  will be perfect for your wedding.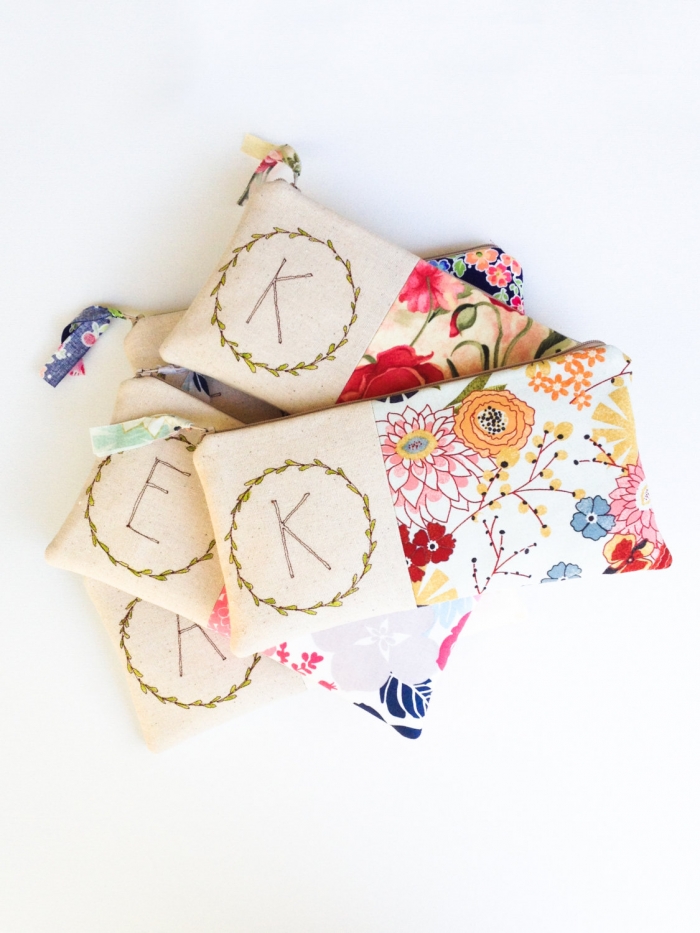 Colorful, fun and stylish, everyone will love these personalized clutches from JuneberryStitches.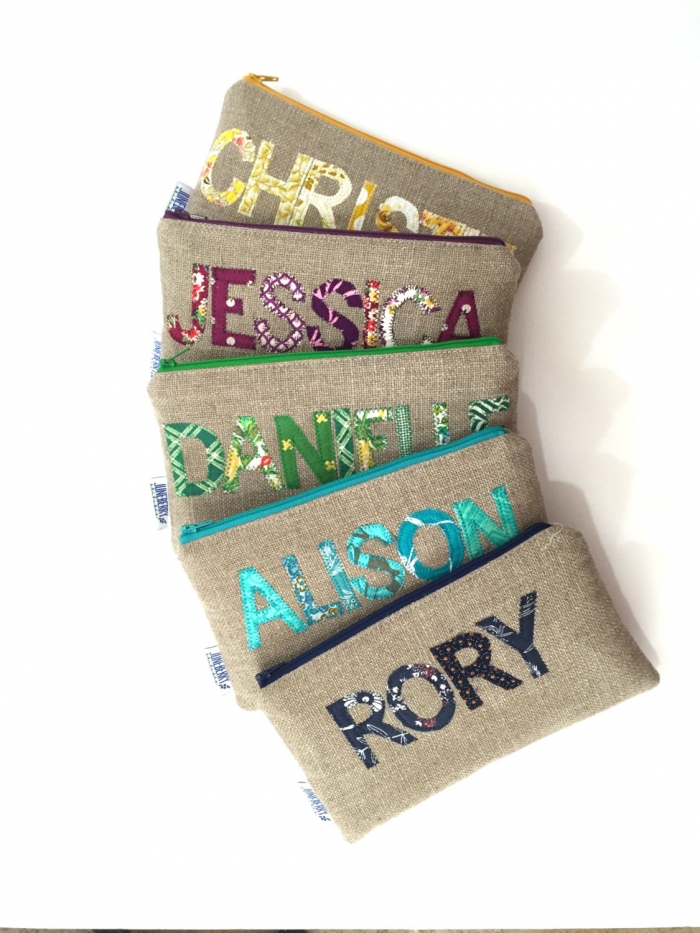 Add a touch of modern elegance to your bridesmaids' look with these gold clutches from CreationsByAngel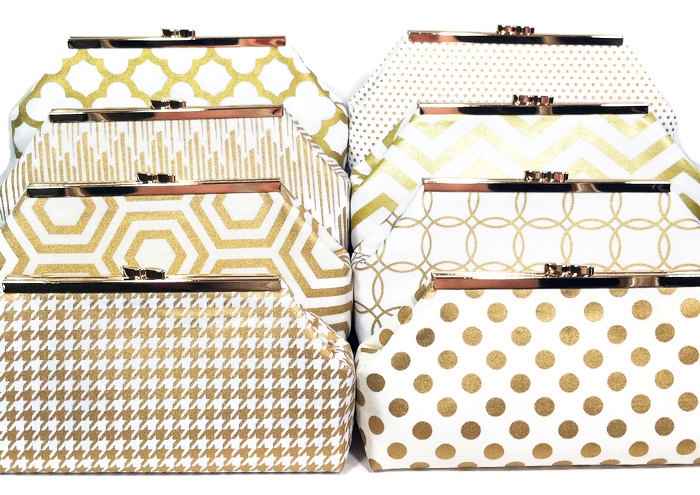 Stylish and modern, these colorful clutches from JaniceDesign are made from vegan leather.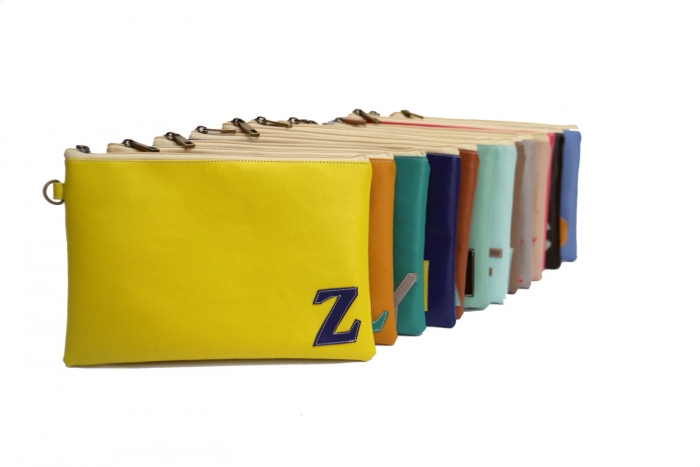 We love these fabric clutches from loliscreations. Pure clutch candy!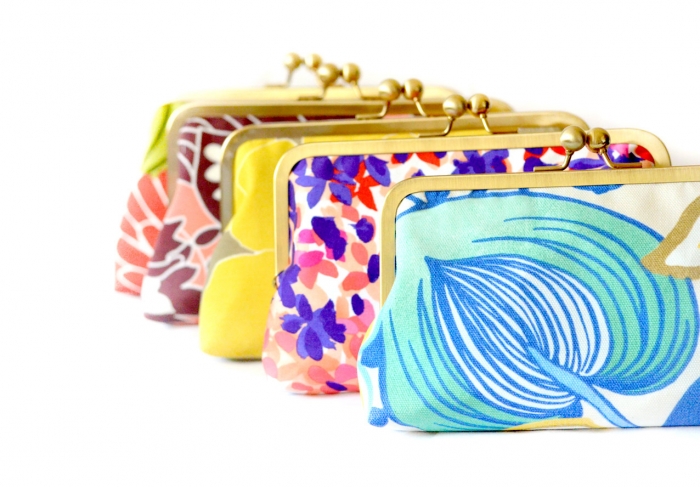 Simple, modern and stylish, these gold clutches from NoLongerBlue will match almost any outfit.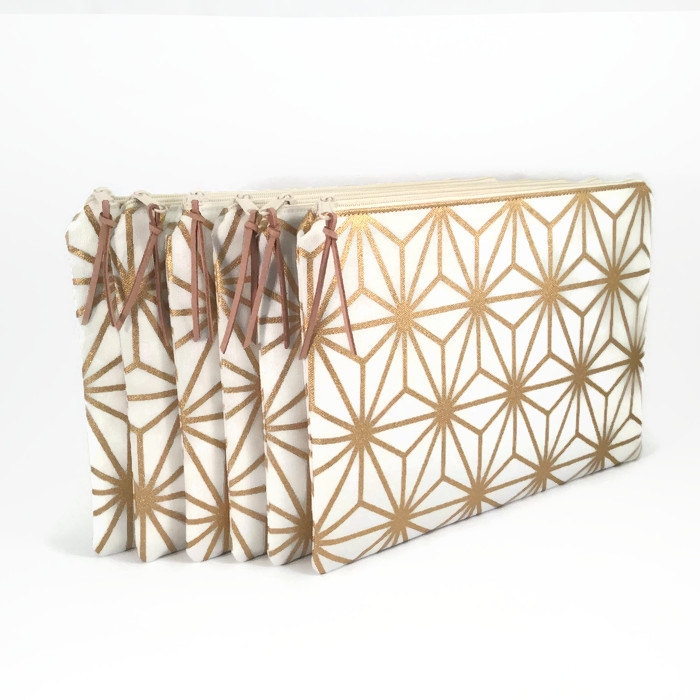 *This post contains Etsy affiliate links
Save
Save
Save
Save
Save
Save
Save
Save
Save
Save
Save
Save