While Erik and Matthew were planning an amazing trip to Paris, Brussels and Amsterdam, they had a light bulb moment: why not get married and make the vacation their honeymoon? The couple had been together for 11 years and it seemed like the perfect opportunity to make things official.
With 40 of their dearest friends and family, Erik and Matthew tied the knot at the New York Marriage Bureau, followed by a cocktail reception at SoHo's David Burke Kitchen.
Photographers Kari and Caleb from Cottonwood Studios Photography did a stellar job capturing the joyous occasion. Here's what the photographer duo had to say about this fabulous little wedding:
"These two beautiful human beings had one of the most joyful and detail-filled intimate weddings we've ever photographed. From head to toe, they were dressed to perfection, and they had little details throughout the day that made everything perfect."
Thanks so much Kari and Caleb for sending these beautiful photos our way. We're sure it will inspire other couples to go small!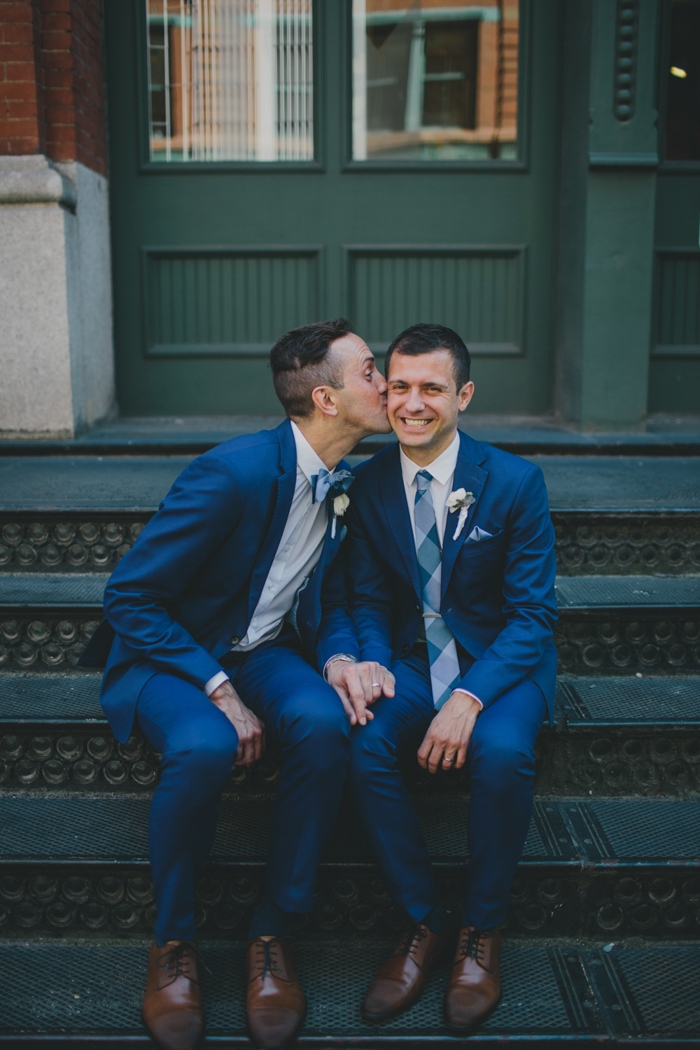 Erik, 38 & Matthew, 32
Location: New York, New York
Wedding Date: August 28th, 2015
Number of Guests: 40
Wedding Cost: $10k
Wedding Ceremony Location: New York Marriage Bureau
Wedding Reception Location: Lunch at Landmarc TriBeCa; Reception at David Burke Kitchen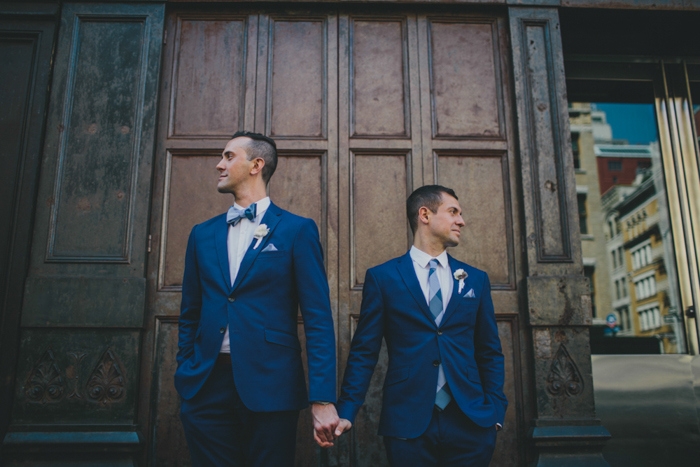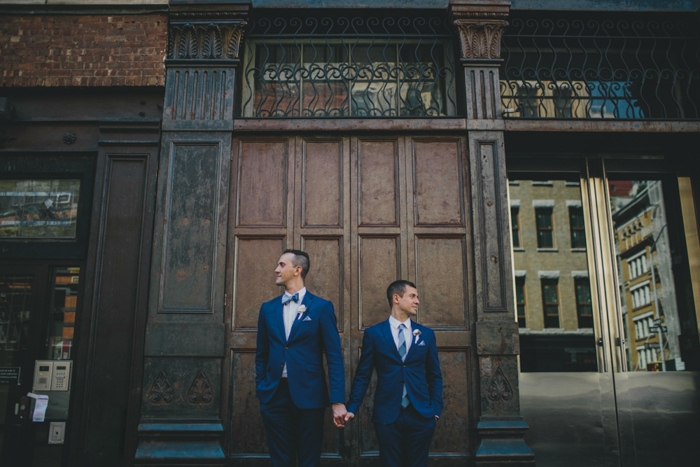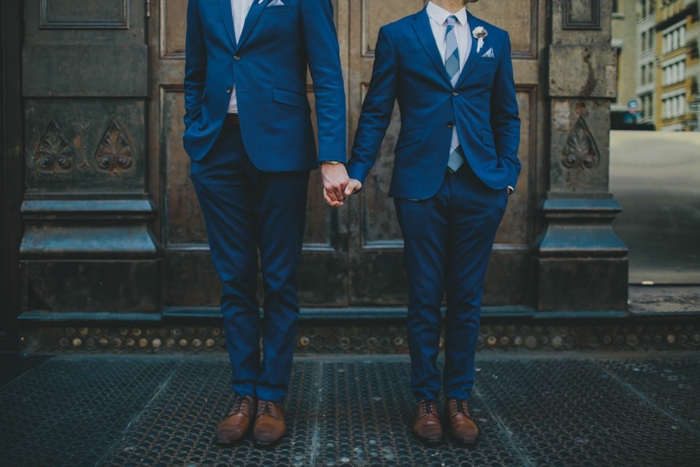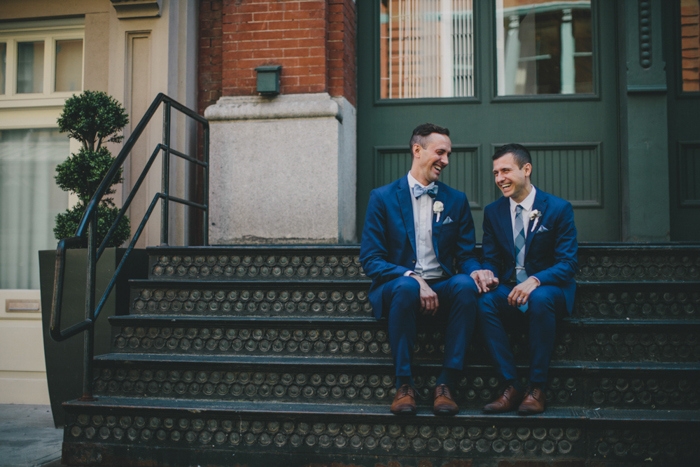 Why did you have an intimate wedding?
After dating for 11+ years and becoming engaged 8 months earlier, we were busy planning our vacation to Europe, which began to feel more and more like a honeymoon.  During the course of our planning, four weeks before what would become our wedding date, we felt we couldn't wait any longer and decided to make our upcoming vacation our honeymoon.  Luckily, we were able to quickly invite our families to New York and they were just as excited as we were to join us!  Bringing our families together for the first time, as well as sharing our joyous celebration with friends from both near and far, especially on such short notice, lent itself to a more intimate and personal wedding.
With the repeal of DOMA in June 2015 and our status as a binational couple, having the federal government legally recognize our relationship was the icing on the cake.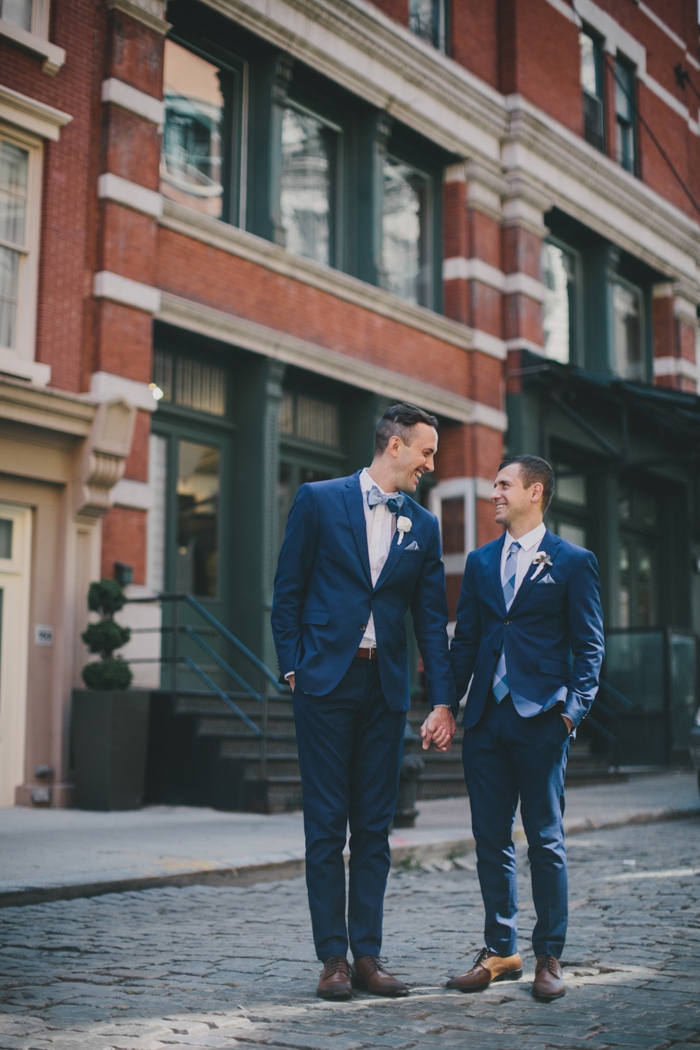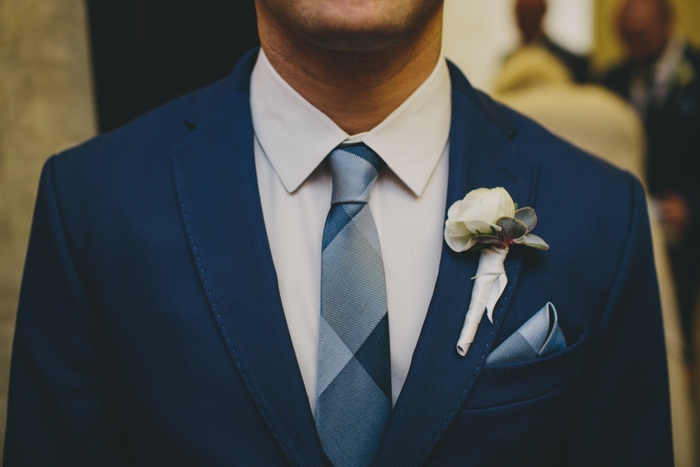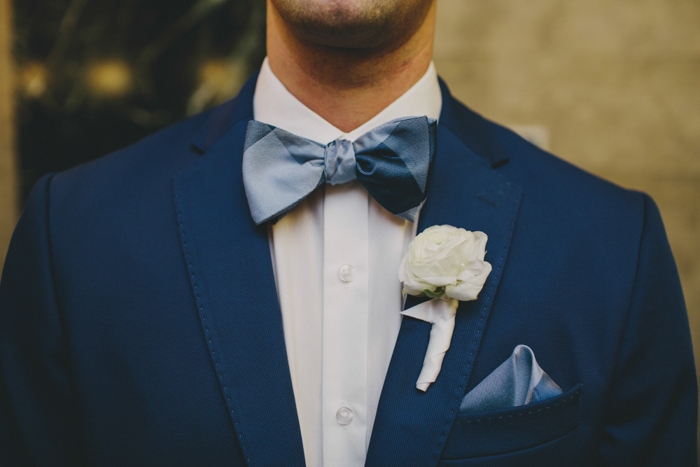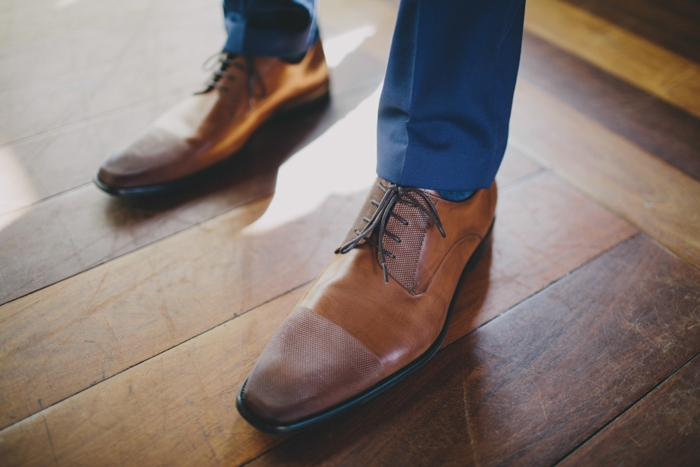 What are some the challenges that you faced planning an intimate wedding?
For us, timing was everything!  With only four weeks to plan, we cast aside our expectations of a perfect wedding and allowed ourselves to enjoy the process!  Finding the perfect place for a family lunch proved a challenge.  We found venues for both our lunch and cocktail party with only one week to spare!  A work trip and family emergency during this process slowed our momentum, but we still managed to survive!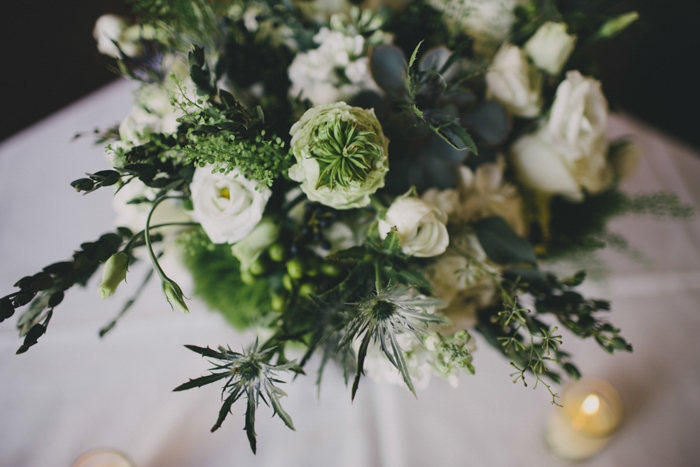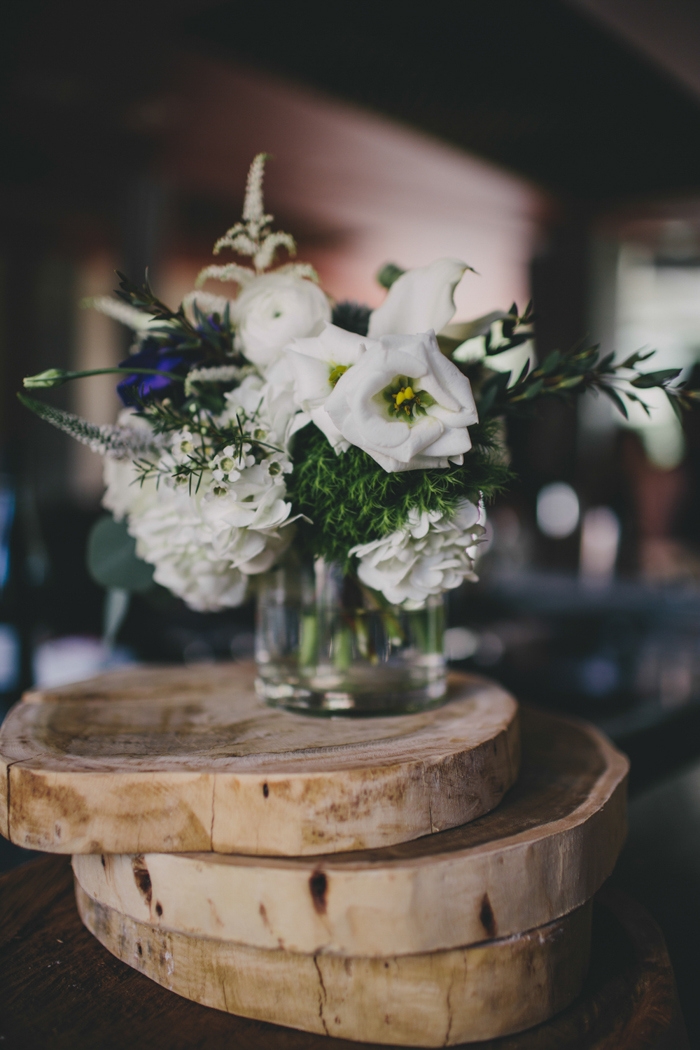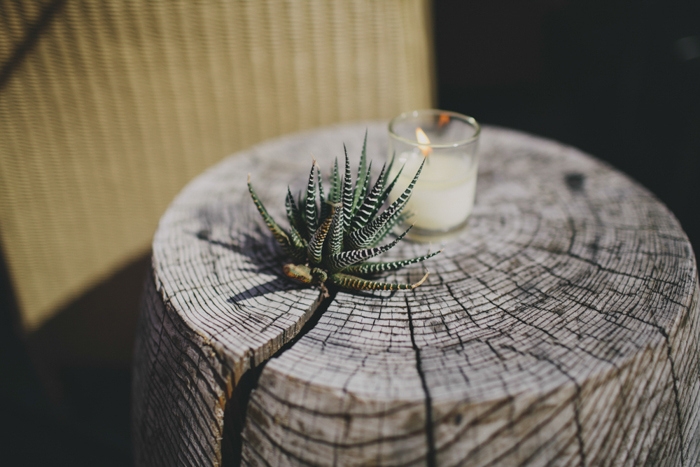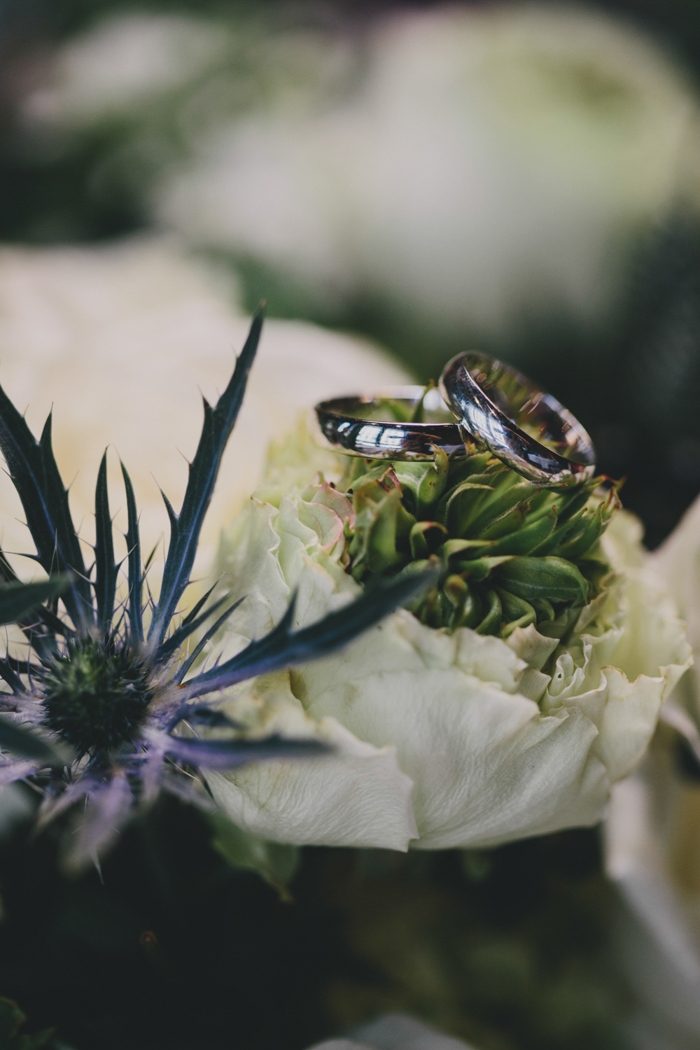 Was it difficult to pare down the guest list?
Our guest list was always intended to be small.  Having our families present was paramount.  As one of us is from Canada, one of us is from Texas and we have each lived in many different places, culling together friends and family on such short notice was a struggle.  We knew the limited notice would mean most would not be able to join us, so we limited our invitations to local friends and immediate family.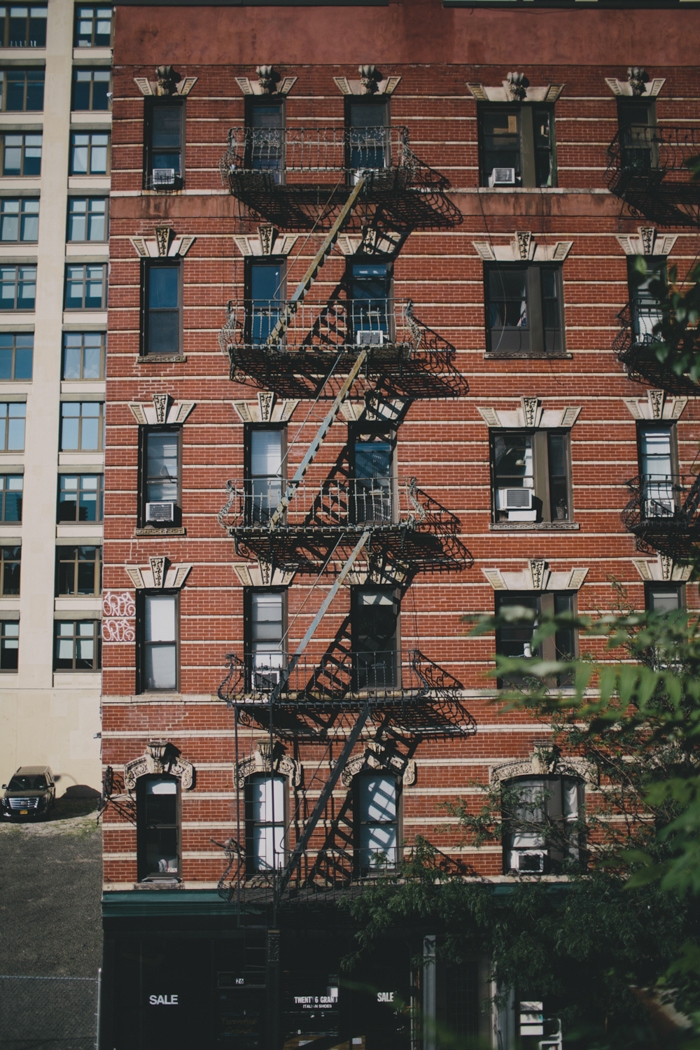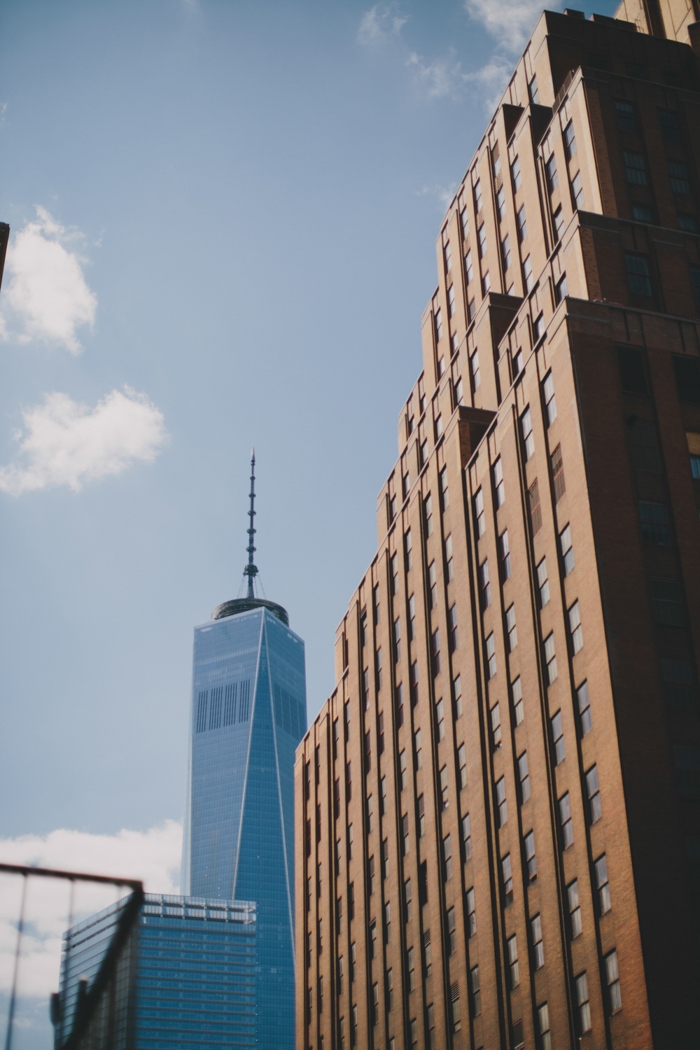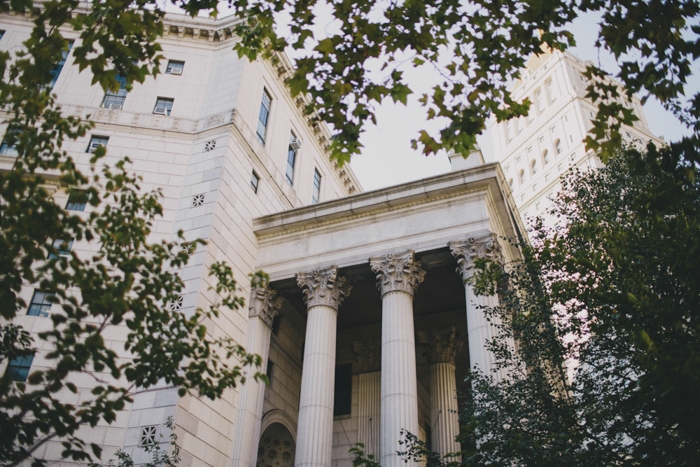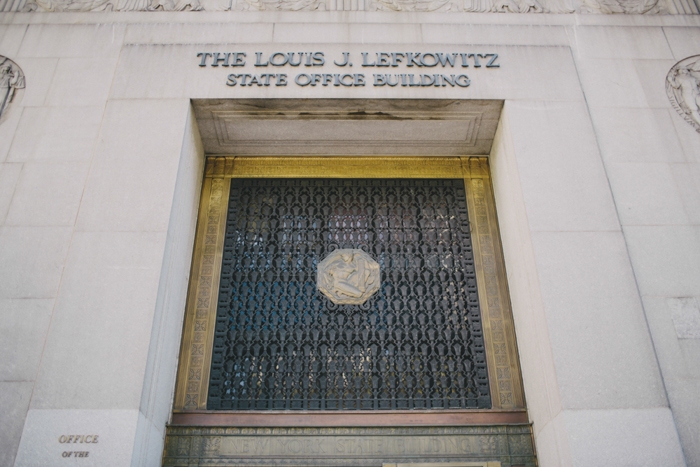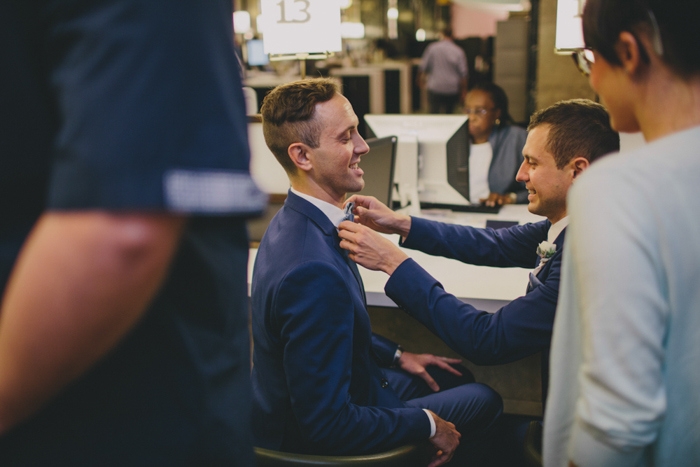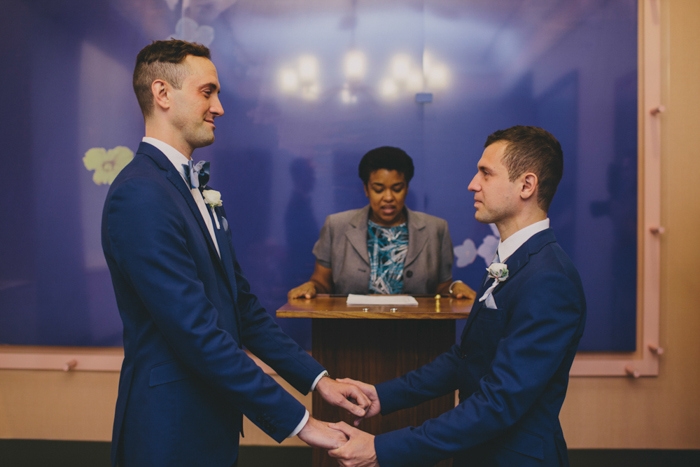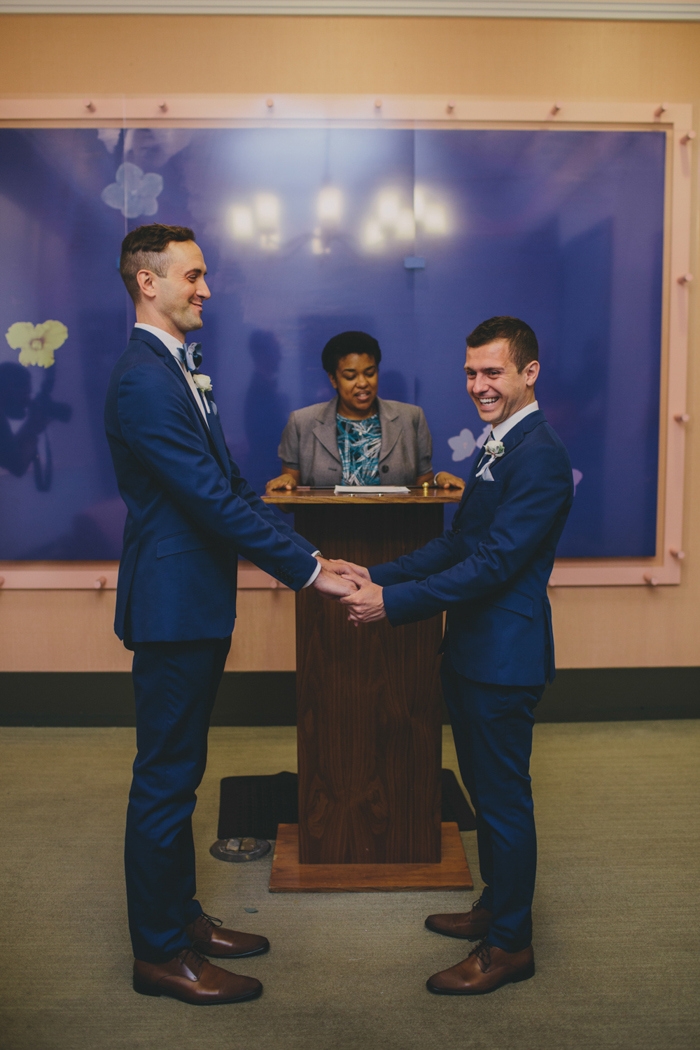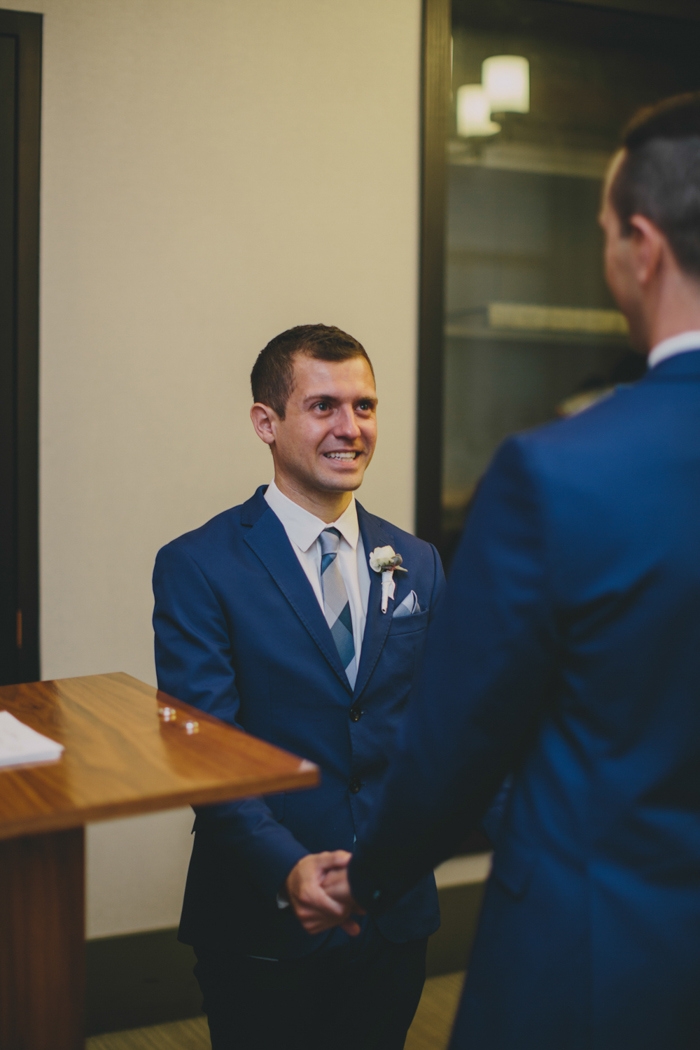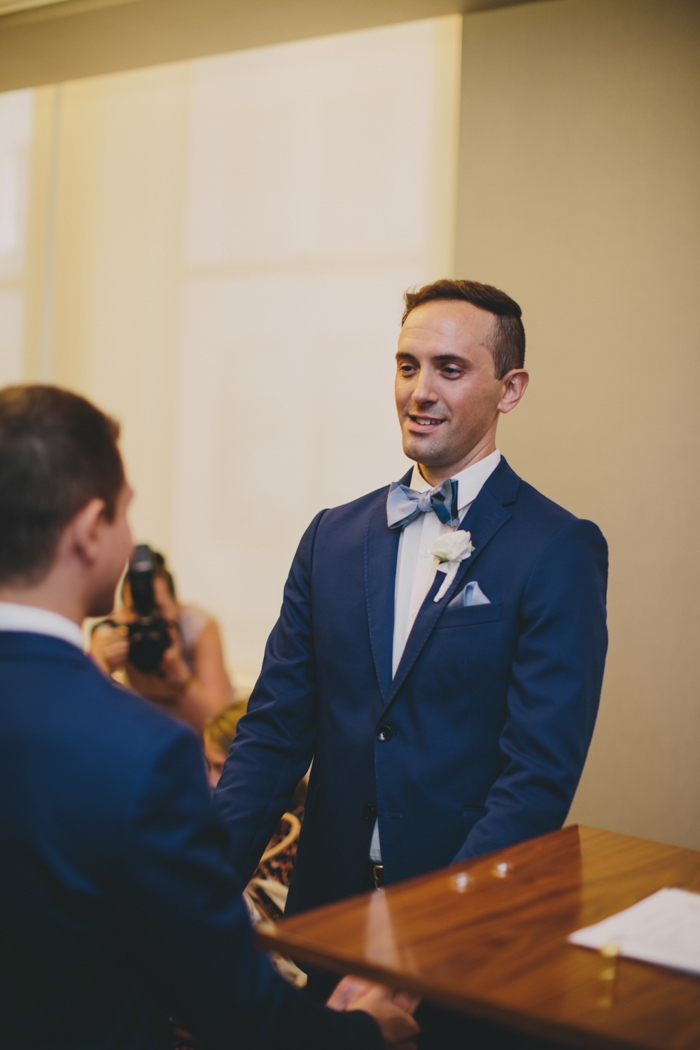 What were the highlights of the ceremony?
Saying I do!  Having our ceremony at City Hall was a unique experience, with so many other happy and excited couples there to celebrate their special relationships.  That positive energy was palpable and exciting!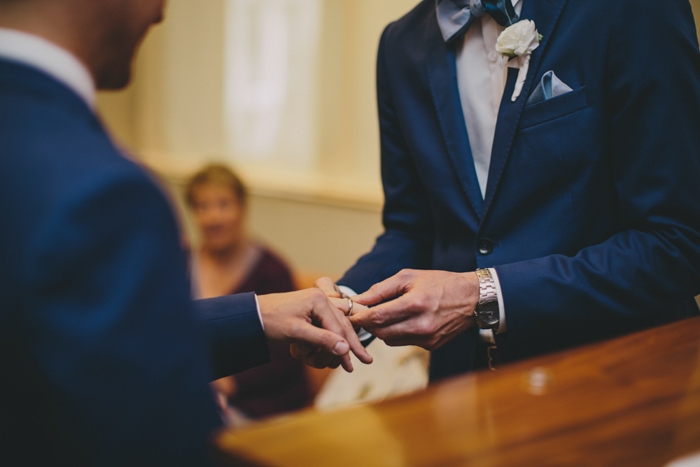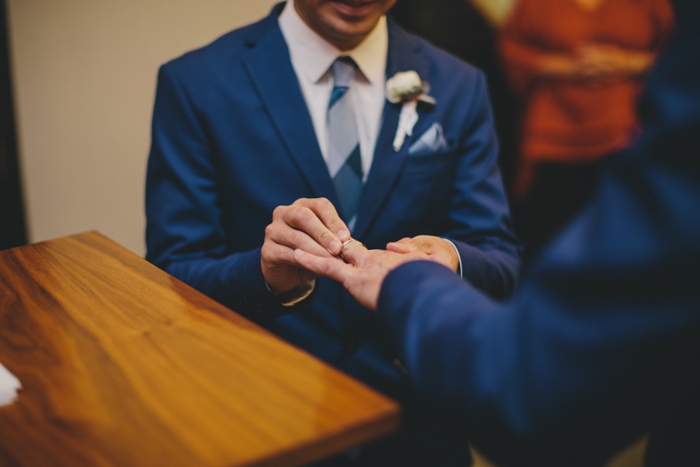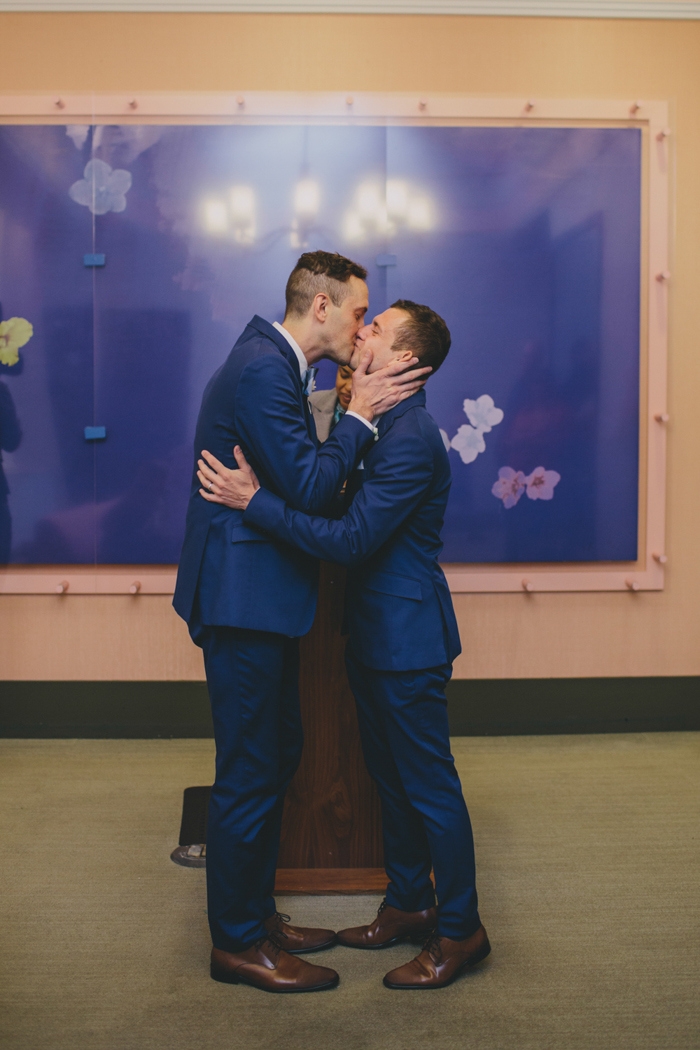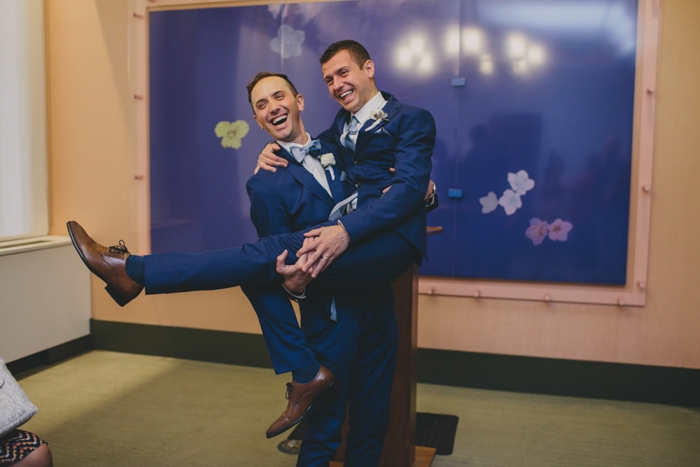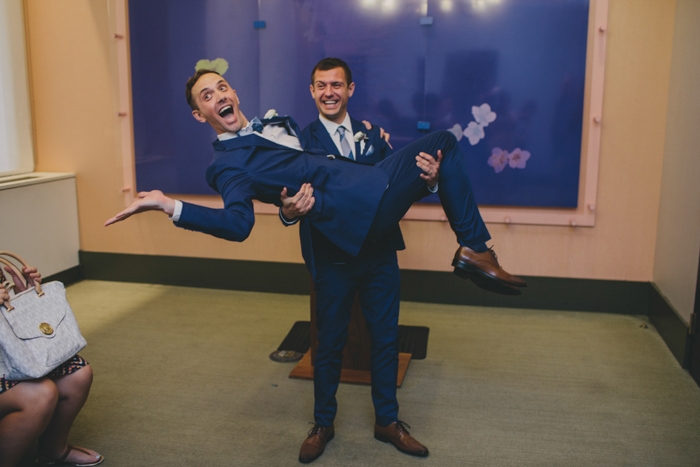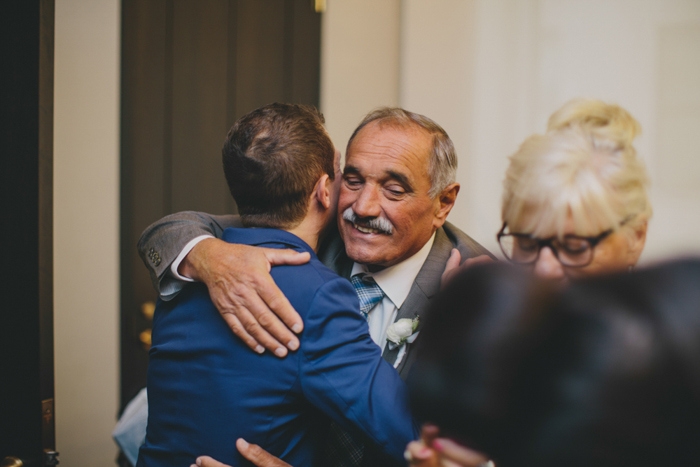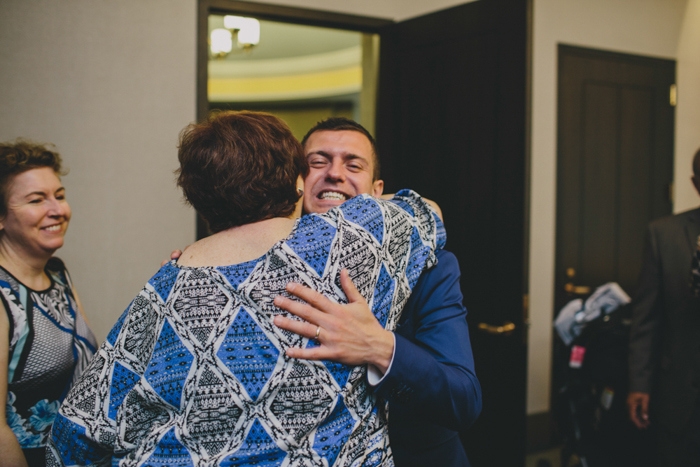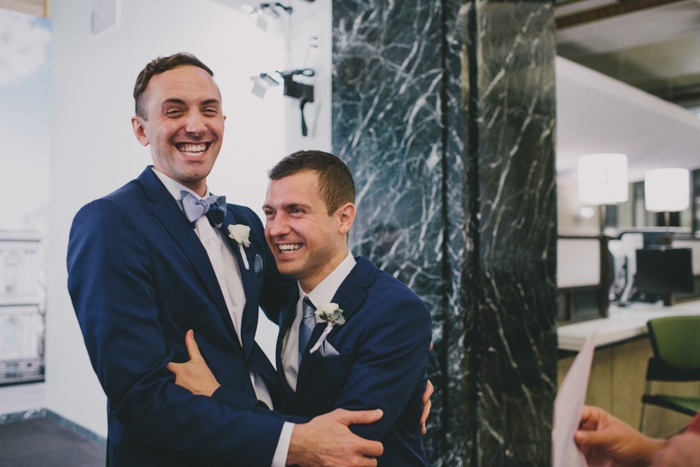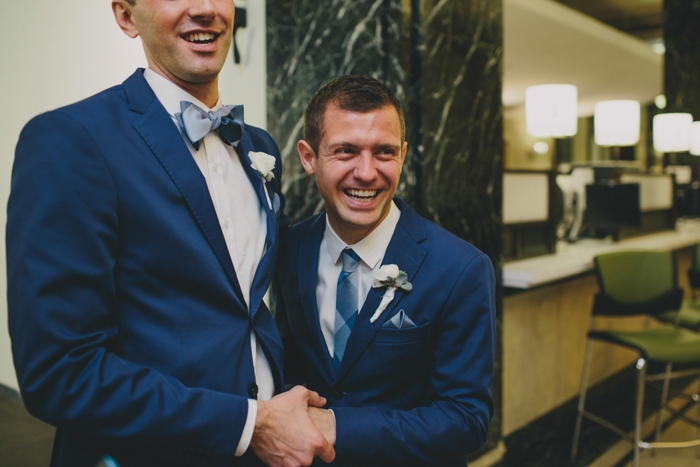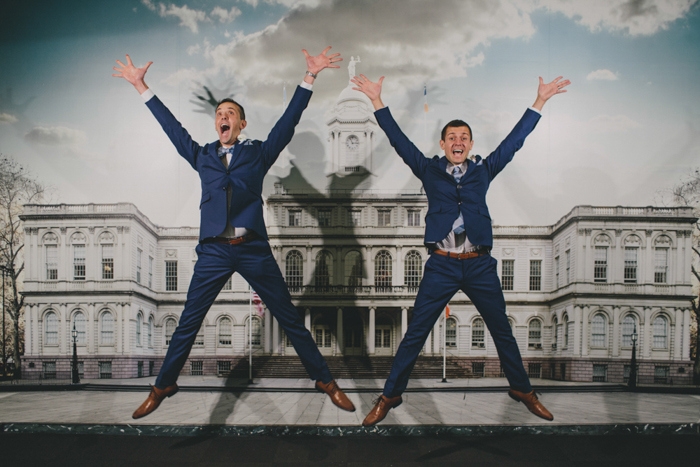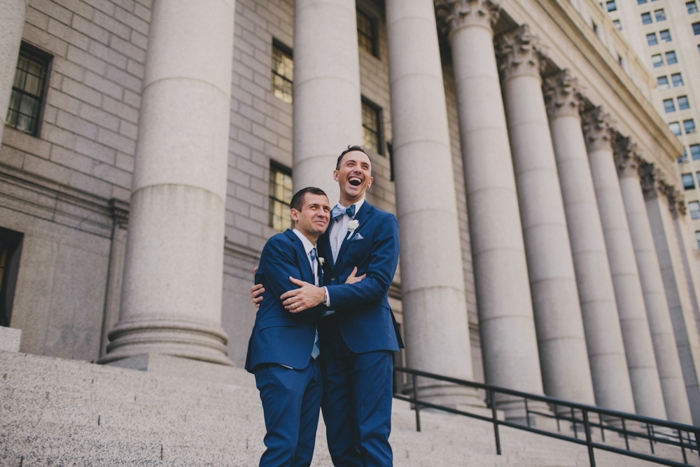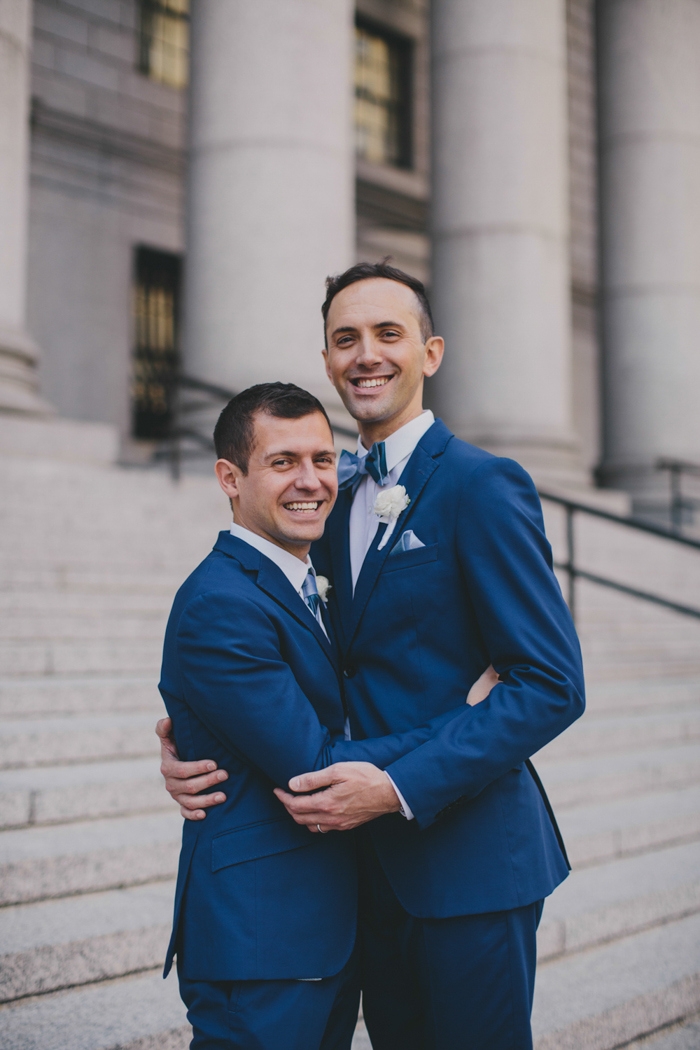 What were the highlights of the reception?
Being able to share our day with both friends and family from far and near brought such joy to our wedding.  The lunch venue and cocktail reception venue both provided little surprises, special touches and more attentive personalized service that made the day even better!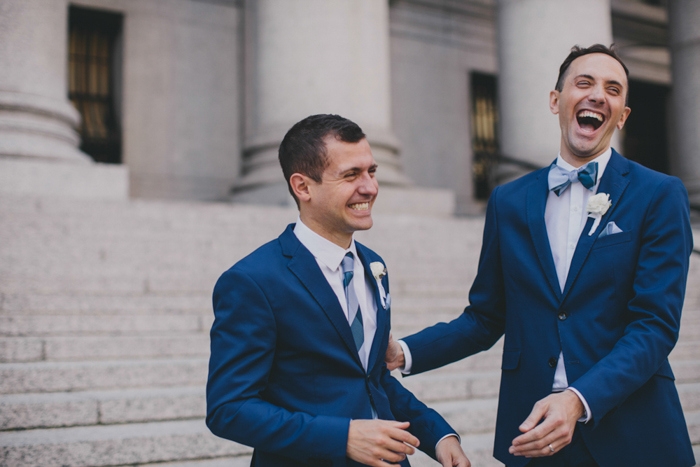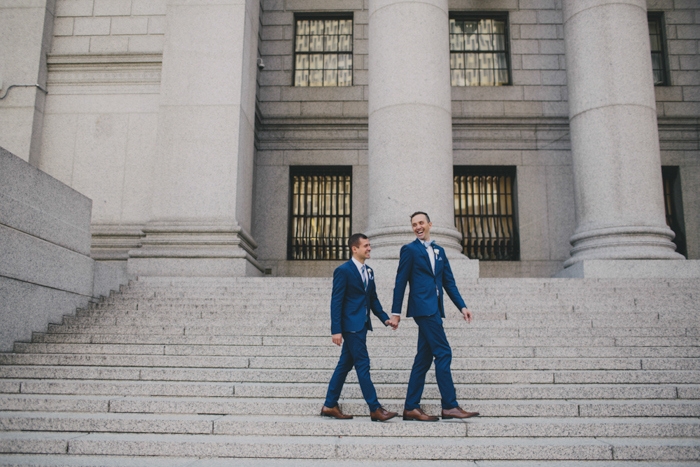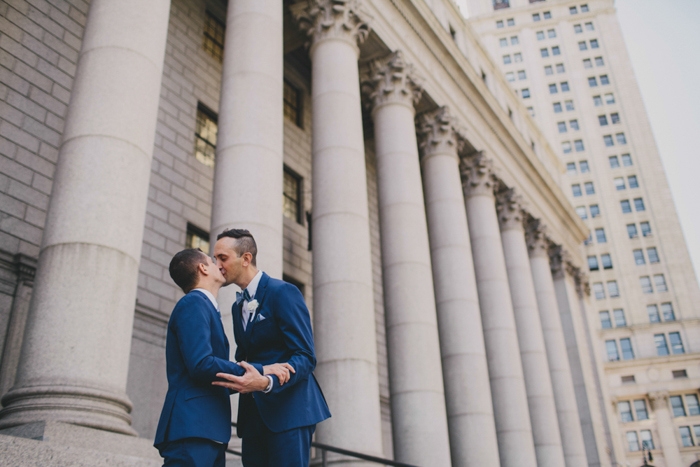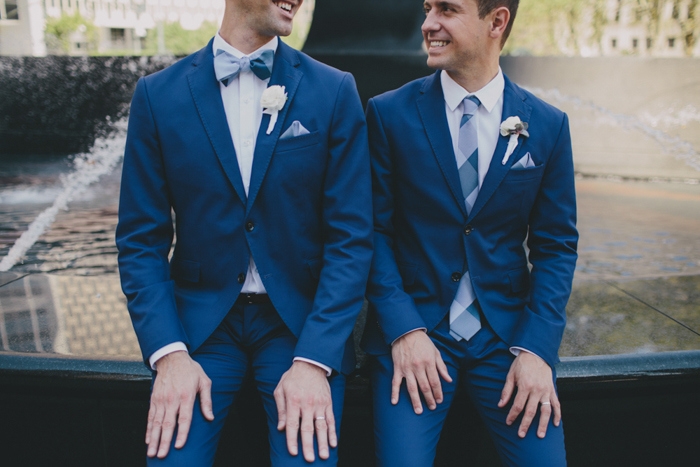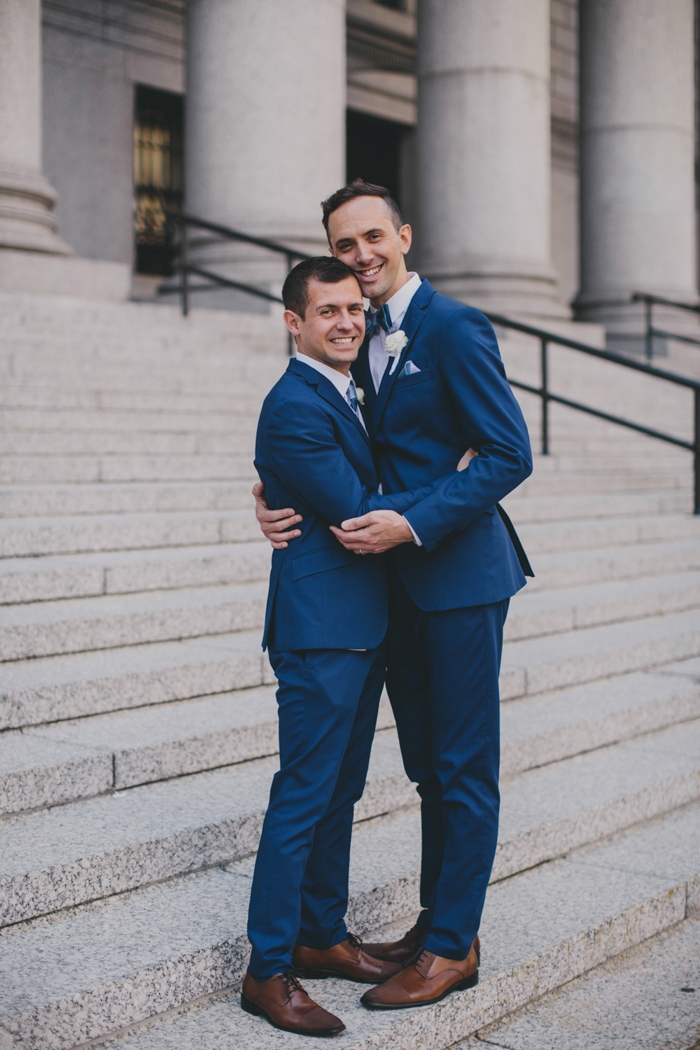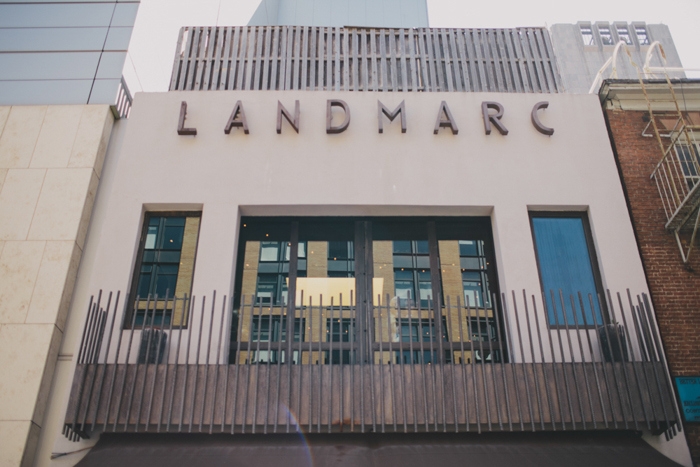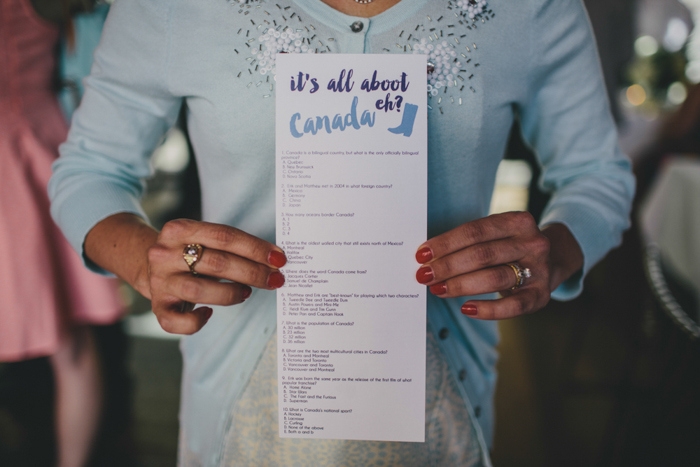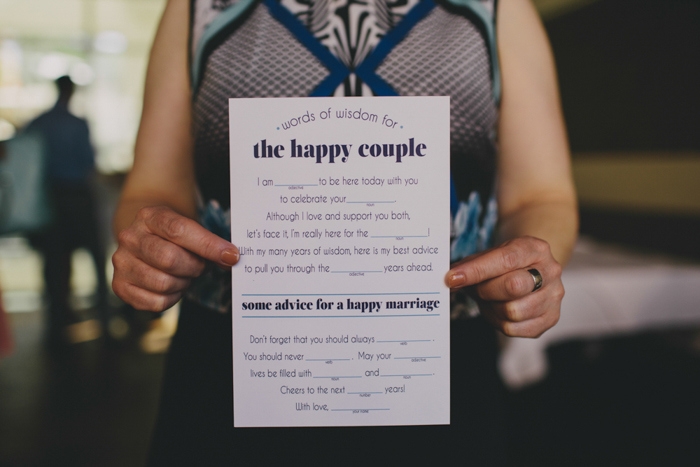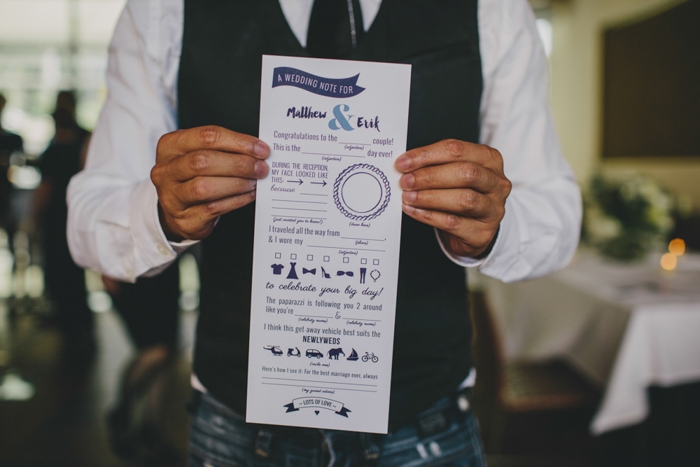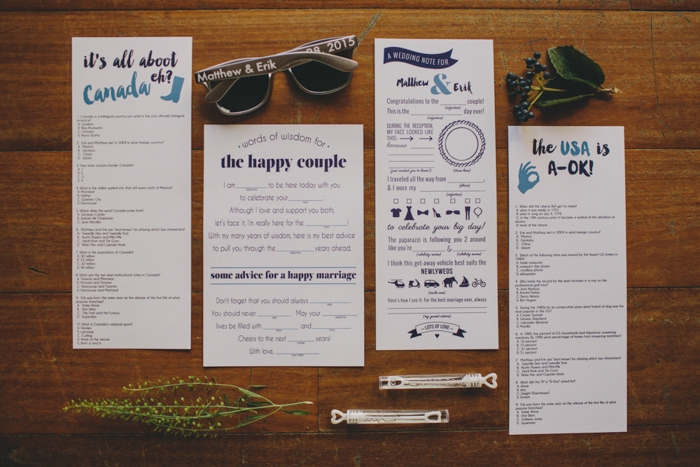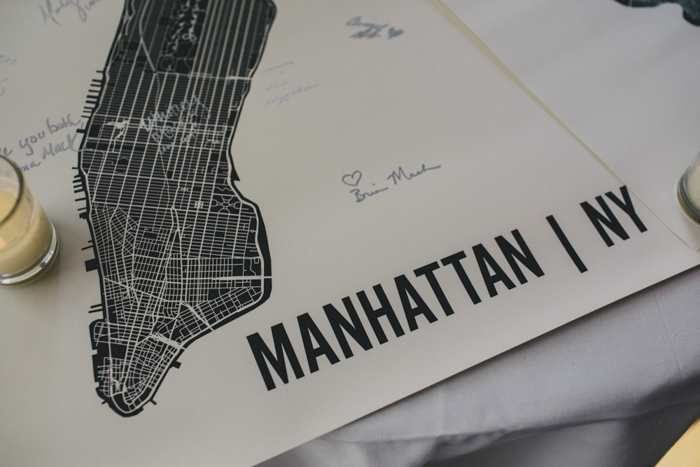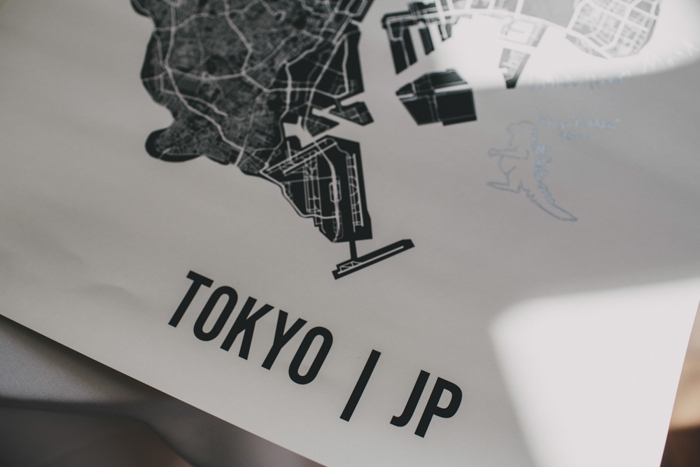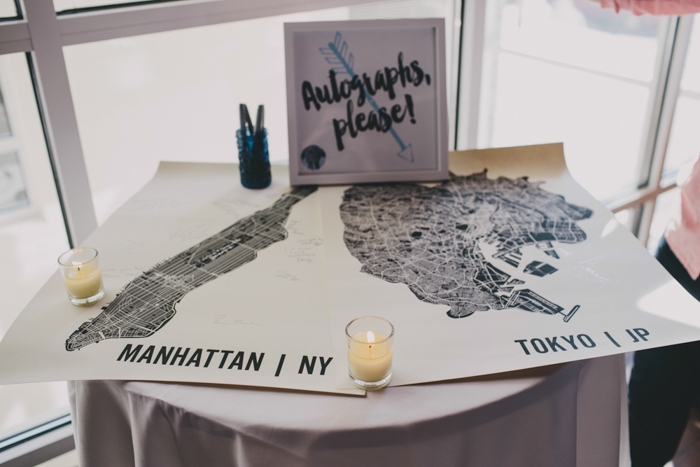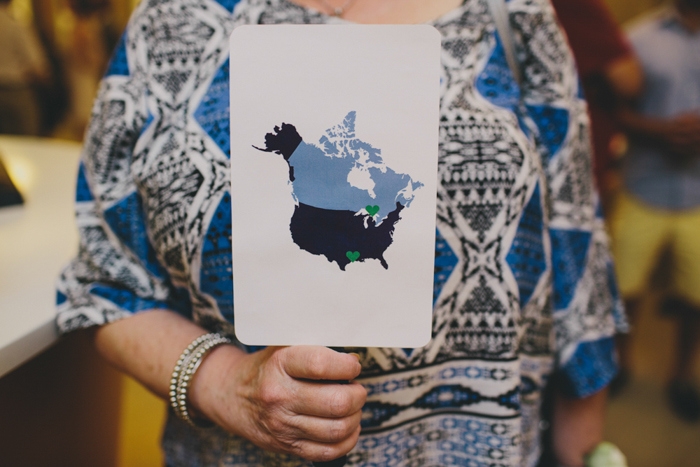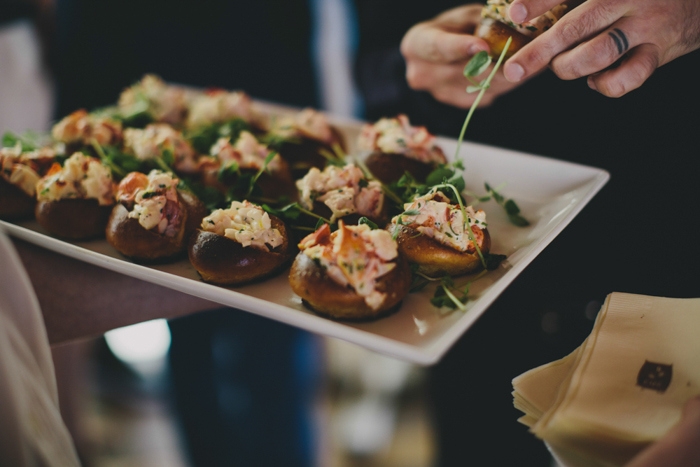 What was the best thing about having an intimate wedding?
Having an intimate wedding gave us the chance to spend a more focused and engaging time with our family and friends in attendance.  Instead of being absorbed in the traditions of a wedding ceremony, we allowed ourselves to socialize and engage our guests as we would at any other event, only now as a married couple!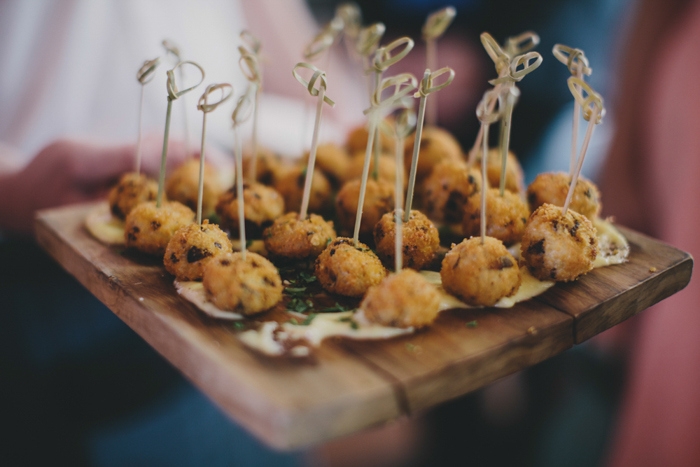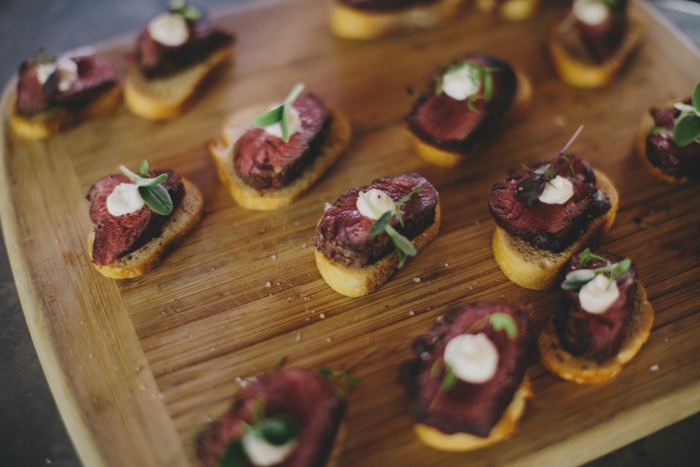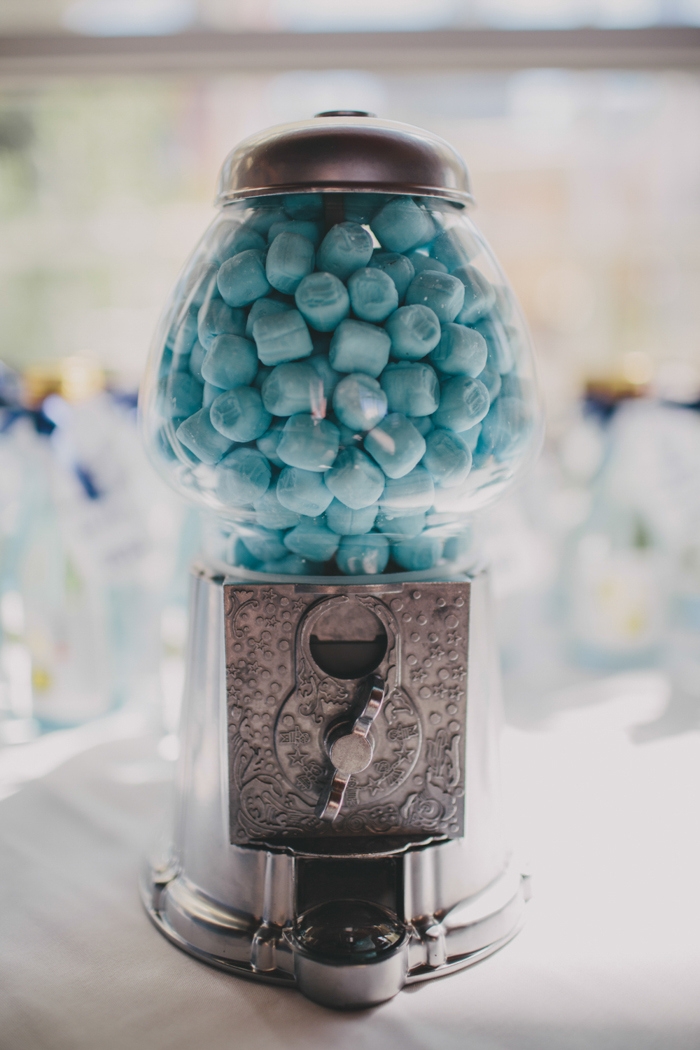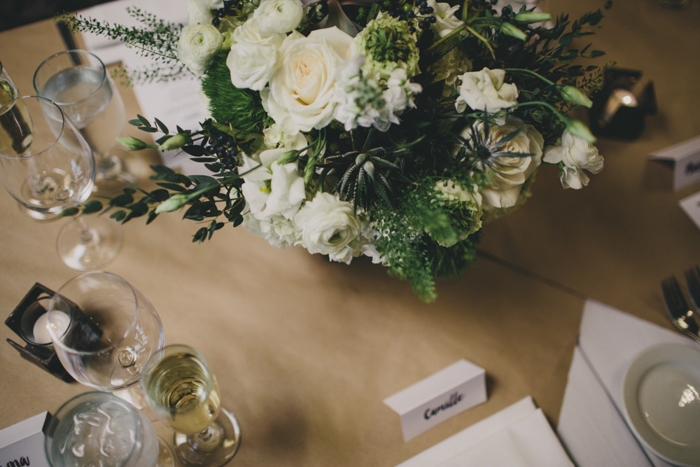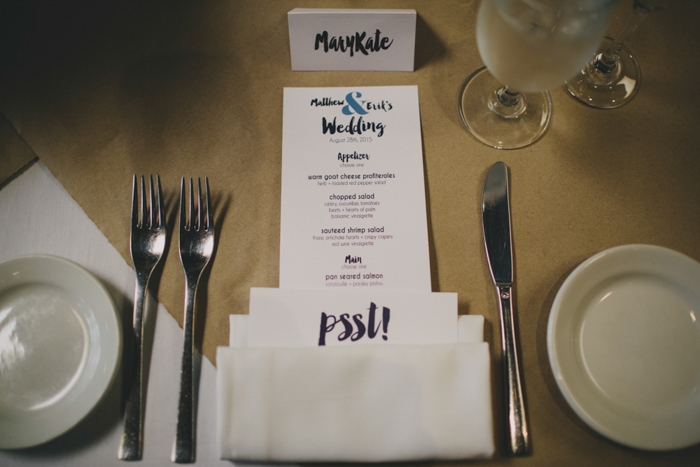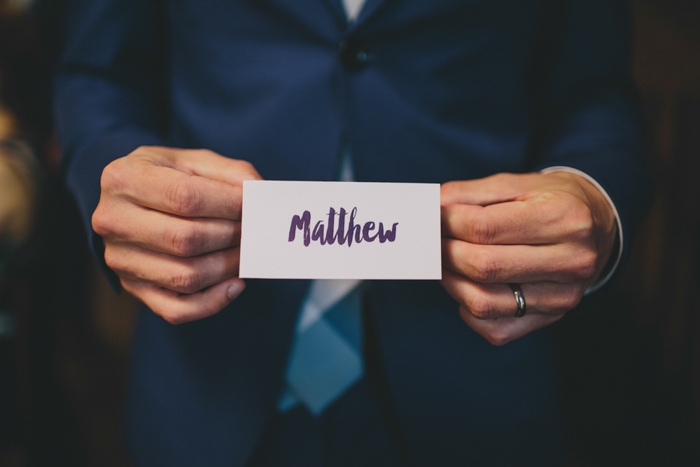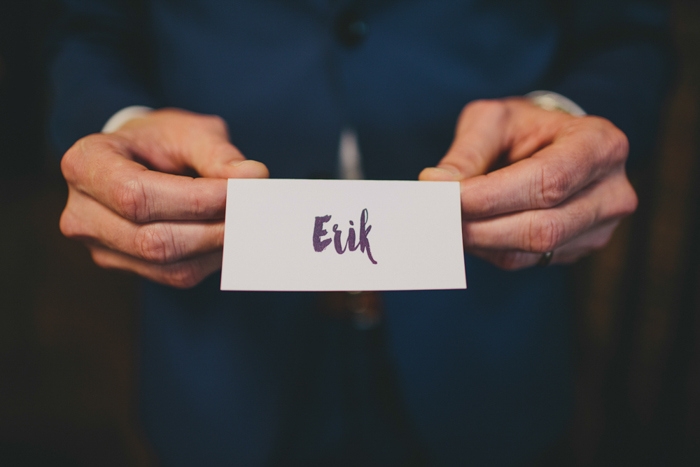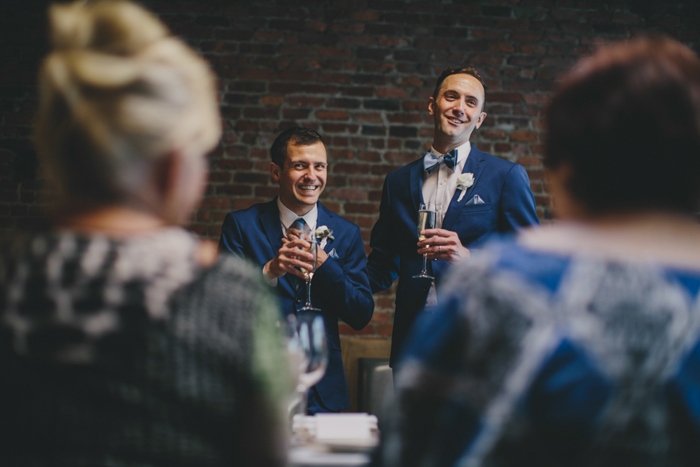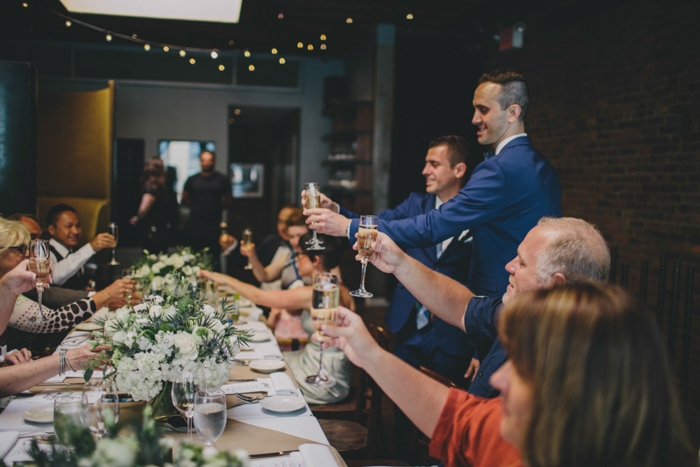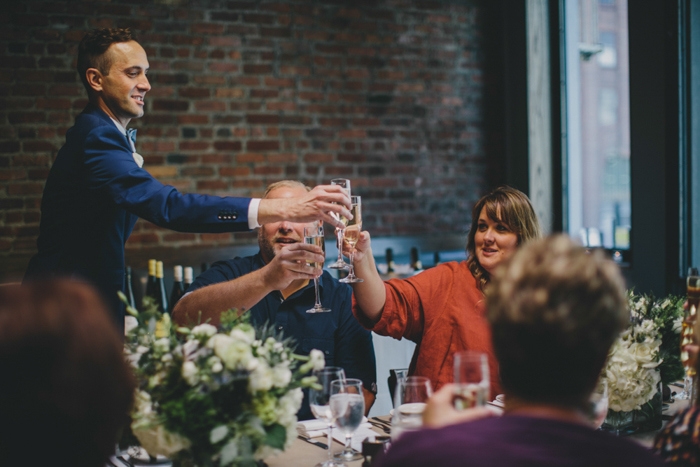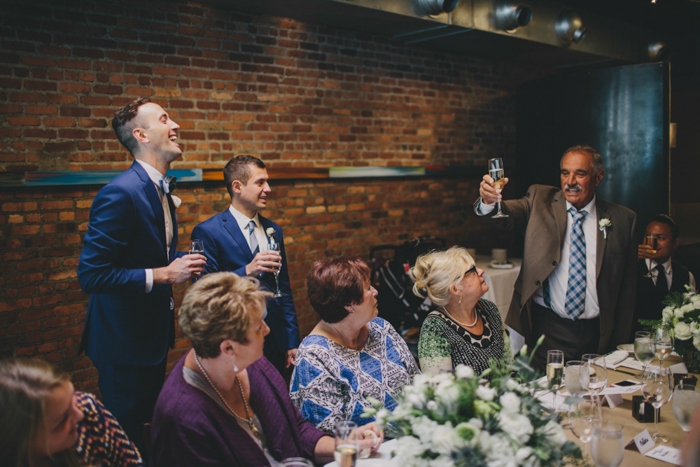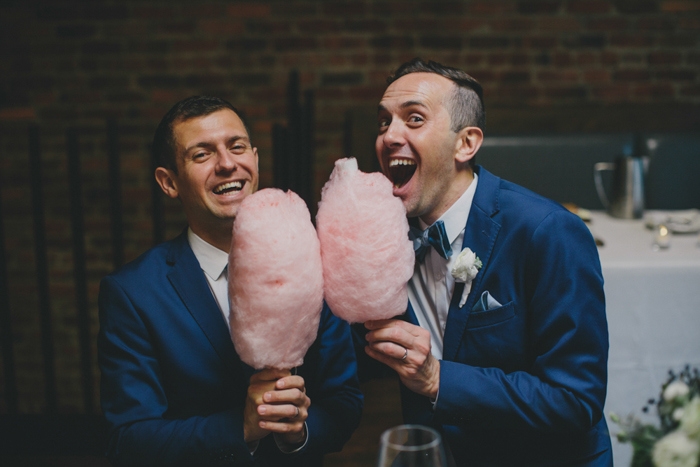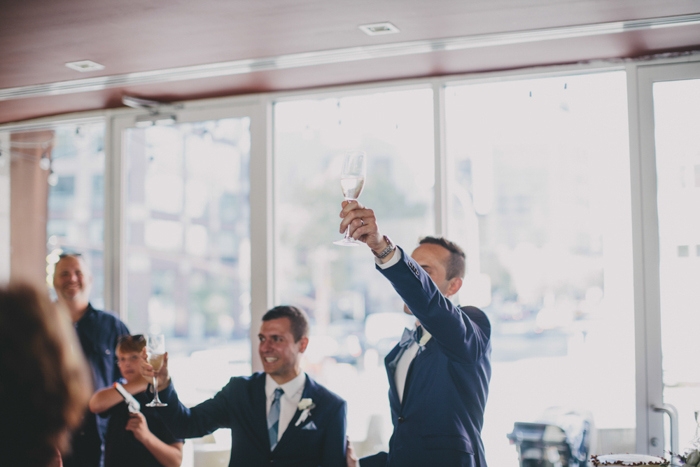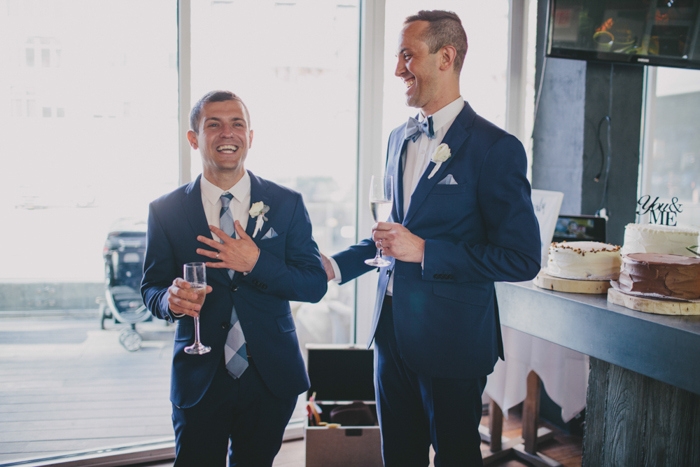 What advice do you have for couples who are considering an intimate wedding?
 No wedding is ever going to live up to the perfect weddings we see in storybooks or magazines.    Having an intimate wedding allows you to focus on what truly matters and gives the wedding couple the opportunity to share their special moment in a more meaningful and focused way.  Allowing yourself to make mistakes and accepting the fact that not everything will go off without a hitch will relieve you of the pressures of achieving that perfect event.  We believe a wedding and the surrounding events should be about family, friends and, most importantly, each other and the love you share.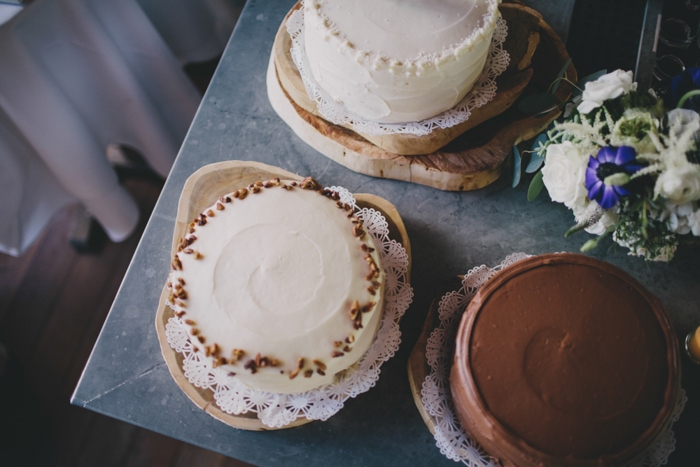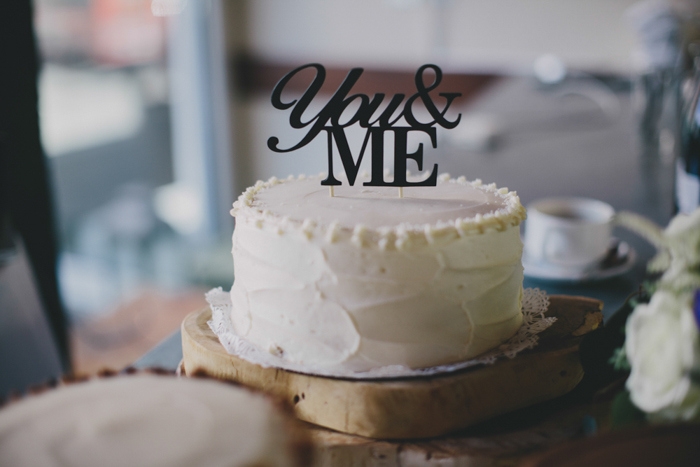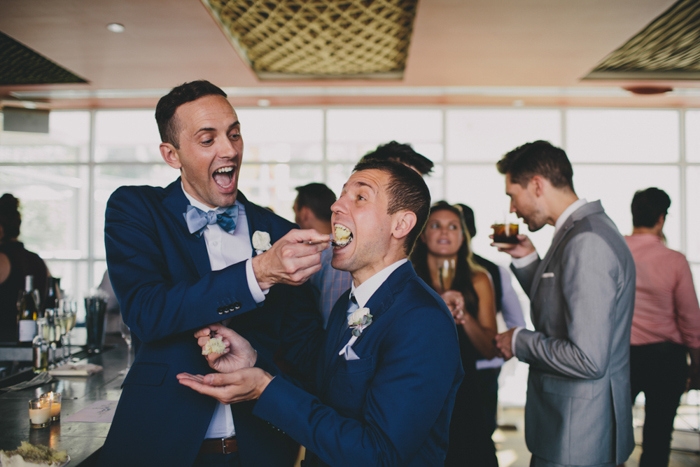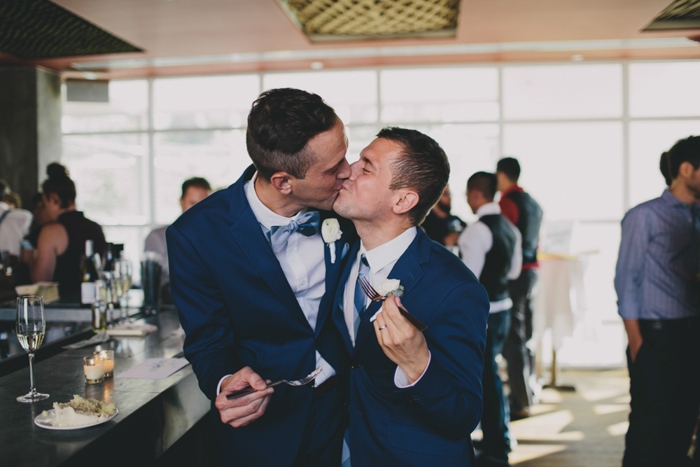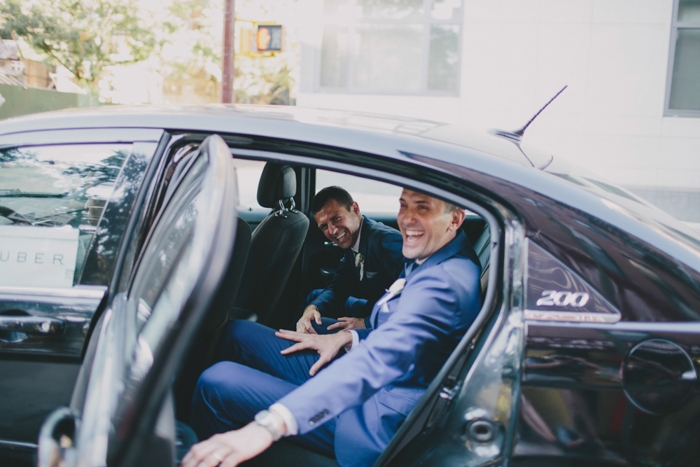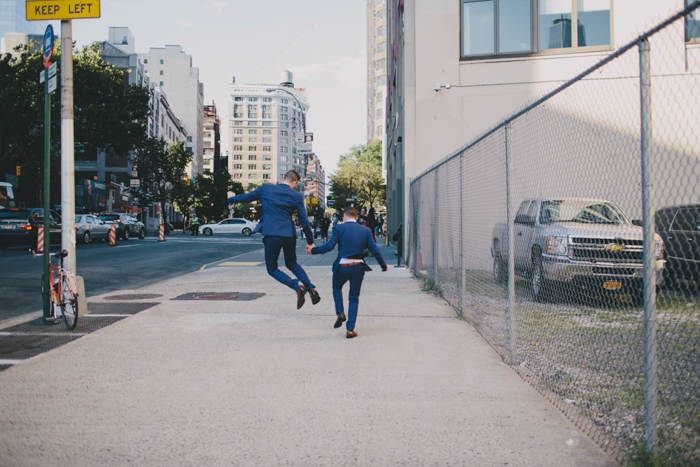 Vendors:

Photography: Cottonwood Studios Worldwide
Wedding Coordinator: Jeremiah Hernandez
Ceremony Venue: New York City Marriage Bureau – City Clerk
Lunch Venue: Landmarc TriBeCa
Reception Venue: David Burke Kitchen
Cake:  Buttercup Bake Shop
Floral: Ivie Joy Floral Arts + Events
Graphic Design: Erik Mack, Nico Traut
Stationery:  Erik Mack
Favors:  Hakushika Japan, The Araca Group, Cut It Out Vinyl
Suits: Zara
Shoes: Kenneth Cole New York
Neckwear: The Tie Bar
Rings: Zales
Accommodations: The Shelbourne Hotel, New York

Save
Save
Save
Save
Save
Save
Save
Save
Save
Save
Save
Save
Save