Matthew and Shannon found the perfect Airbnb in Lancaster, PA to host their 10 guest wedding. With fabulous Italian food from one of their favorite area restaurants, DIY flowers from a local market and the local mayor as the officiant, the couple couldn't have created a more intimate and heartfelt wedding.
"It was so stress-free and fun," said Shannon. "And being able to do a lot of the things ourselves made it feel more personal."

Thanks to Marisa Albrecht for the the beautiful photos!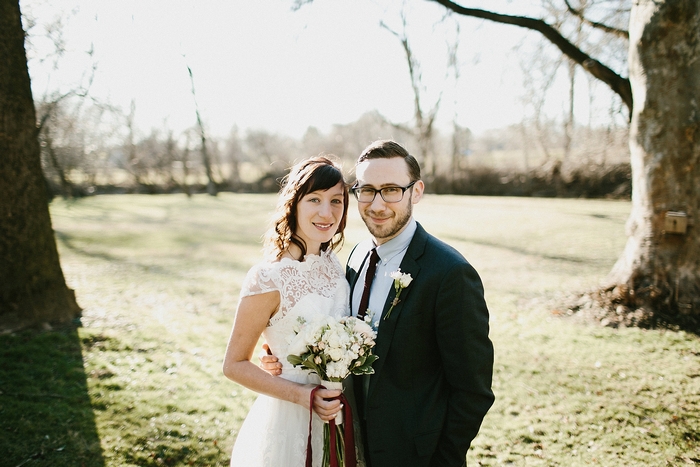 Shannon, 29 & Matthew, 31
Location: Lancaster, PA
Wedding Date: February 26, 2016
Number of Guests: 10
Wedding Cost: ~ $2,300
Wedding Ceremony Location: The Sycamore Cottage on Millstream (Lancaster, Pa)
Wedding Reception Location: Same location as the ceremony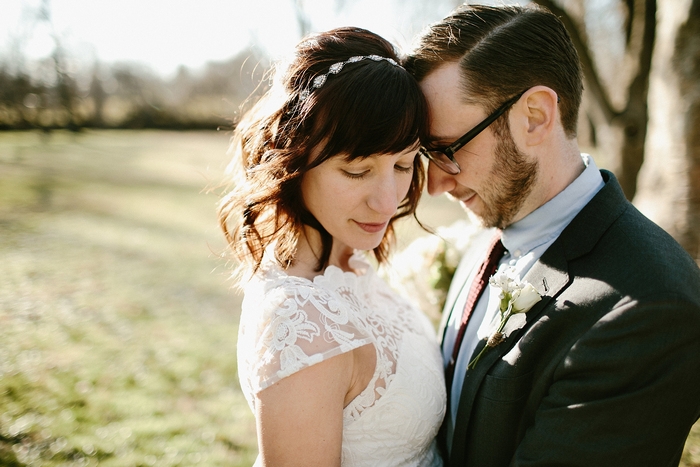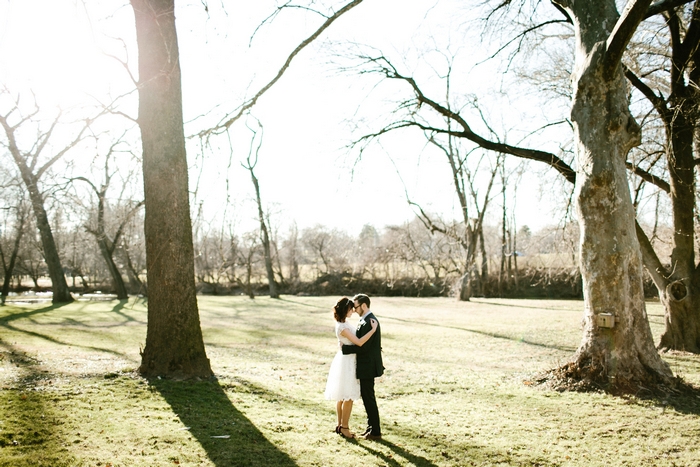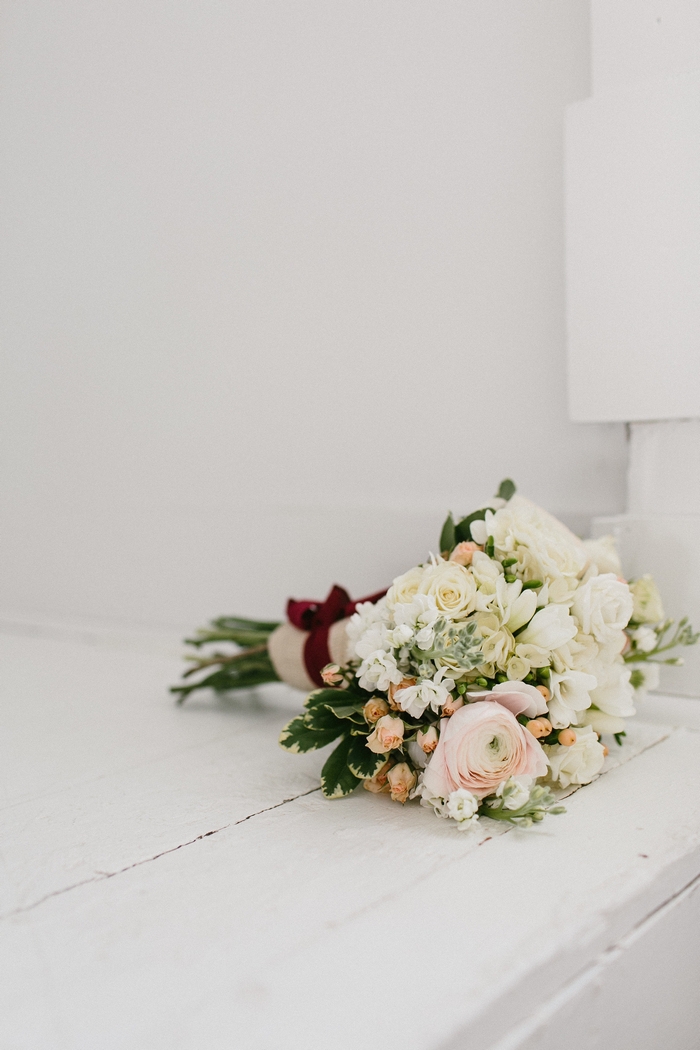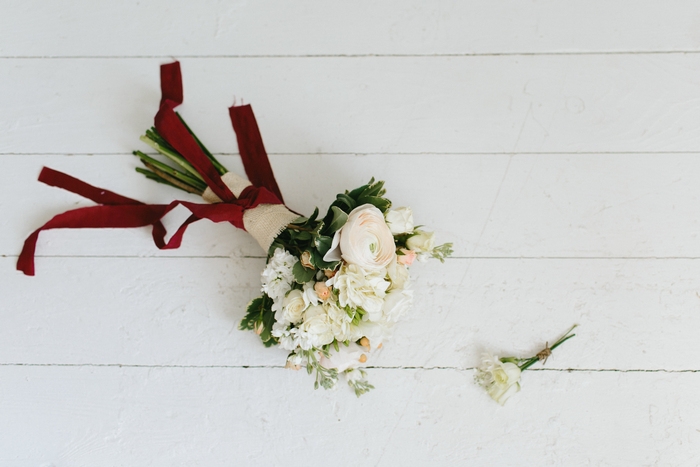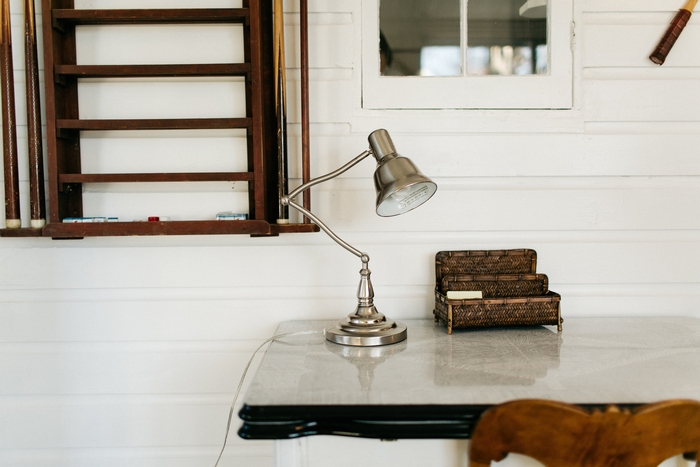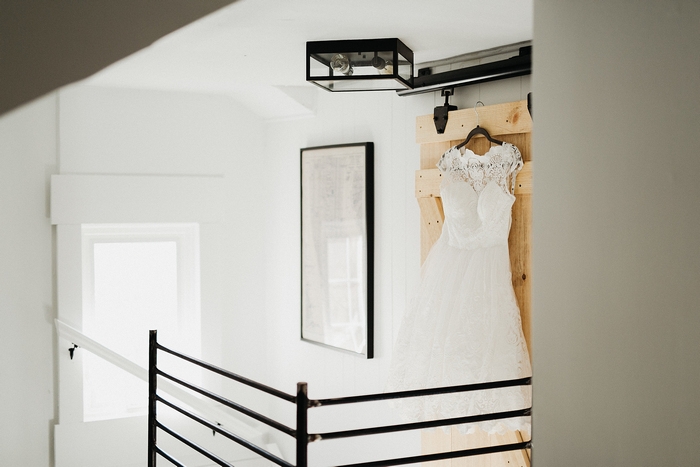 Why did you have an intimate wedding?
We had heard from so many friends with large weddings just how stressful the planning and the day could be, so when we first started to think about what we wanted in a wedding, we originally thought about just going to the Justice of the Peace or running away to elope.  But we knew that we really wanted our families to be a part of our day.  So an intimate wedding was just the perfect compromise.
Not many people want a February wedding in Pennsylvania, where the temperatures only hit a high of 37 degrees.  But for us, after eight years of being together, we decided that we really didn't want to have a new anniversary date to remember.  So we chose February 26th, our ninth dating anniversary, as our wedding date.  The temperature may have been a bit cold but we had a pretty seasonably warm and sunny day, not to mention the cottage was nice and toasty, making for a comfy winter evening spent indoors with our families.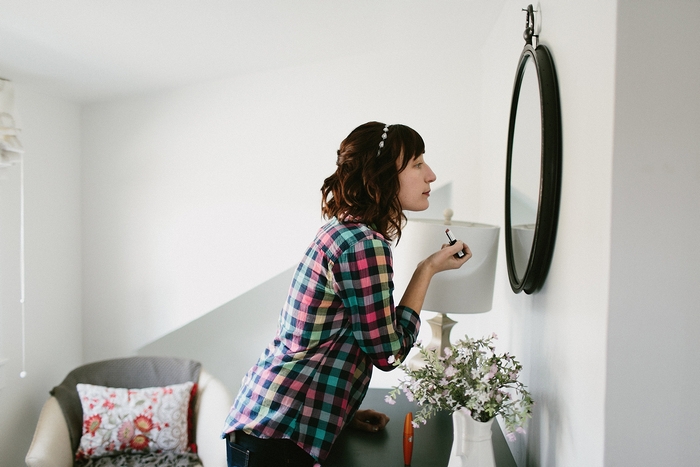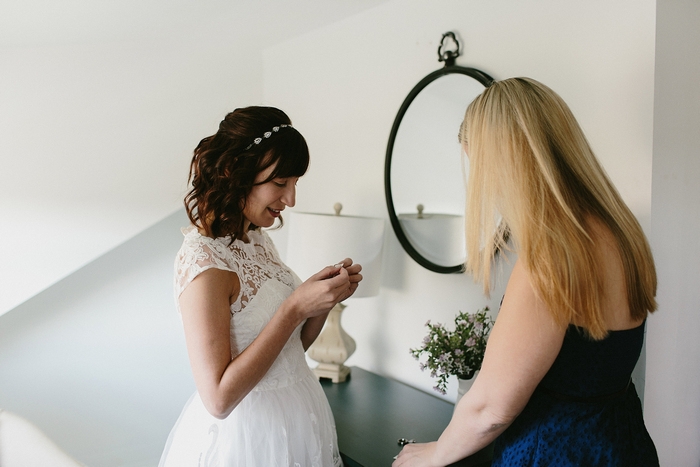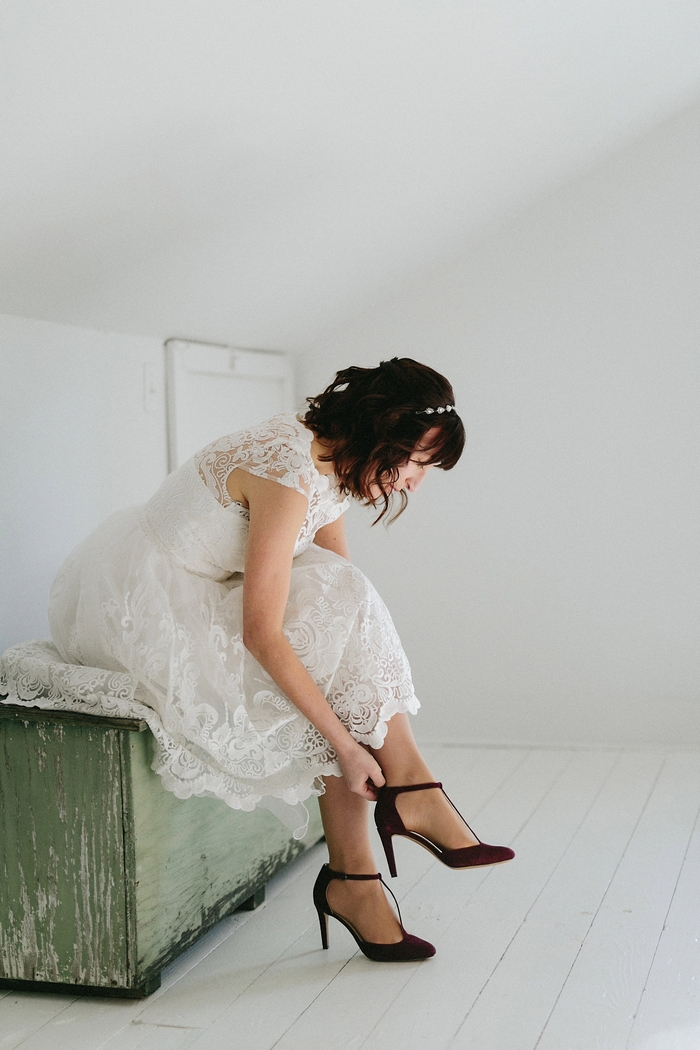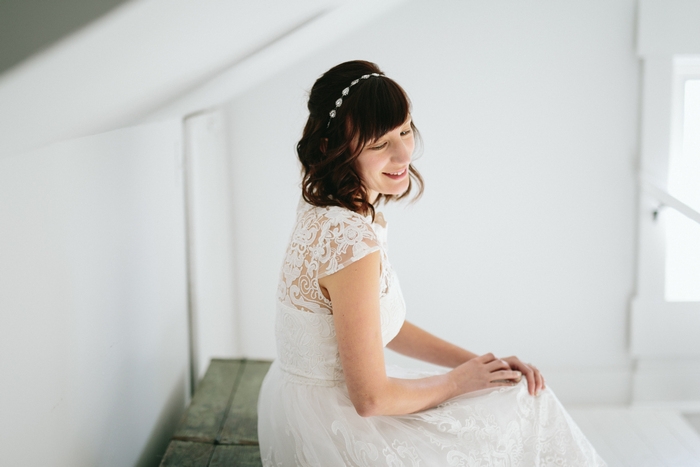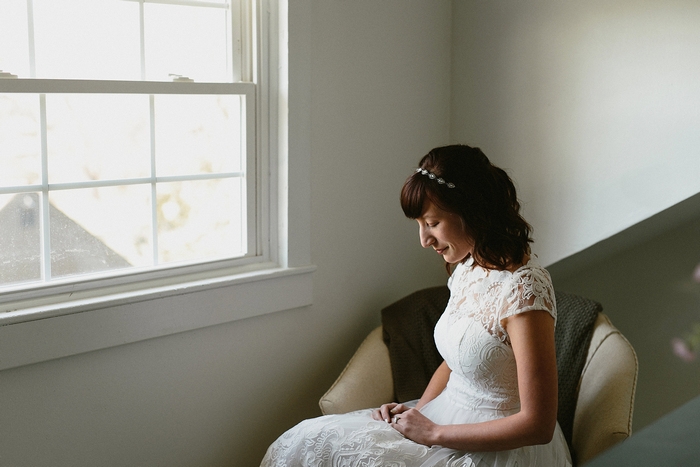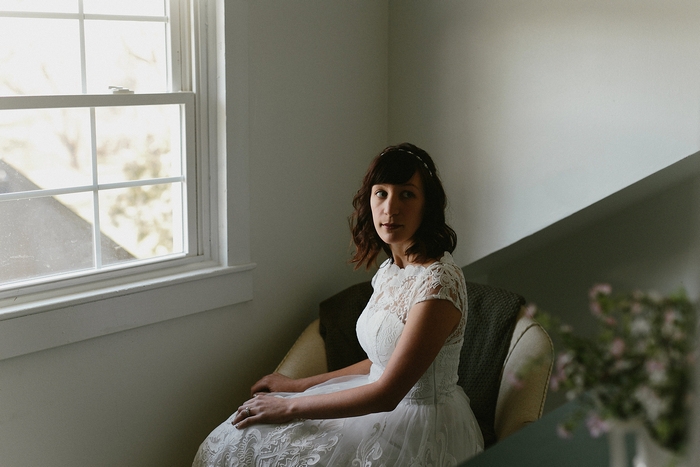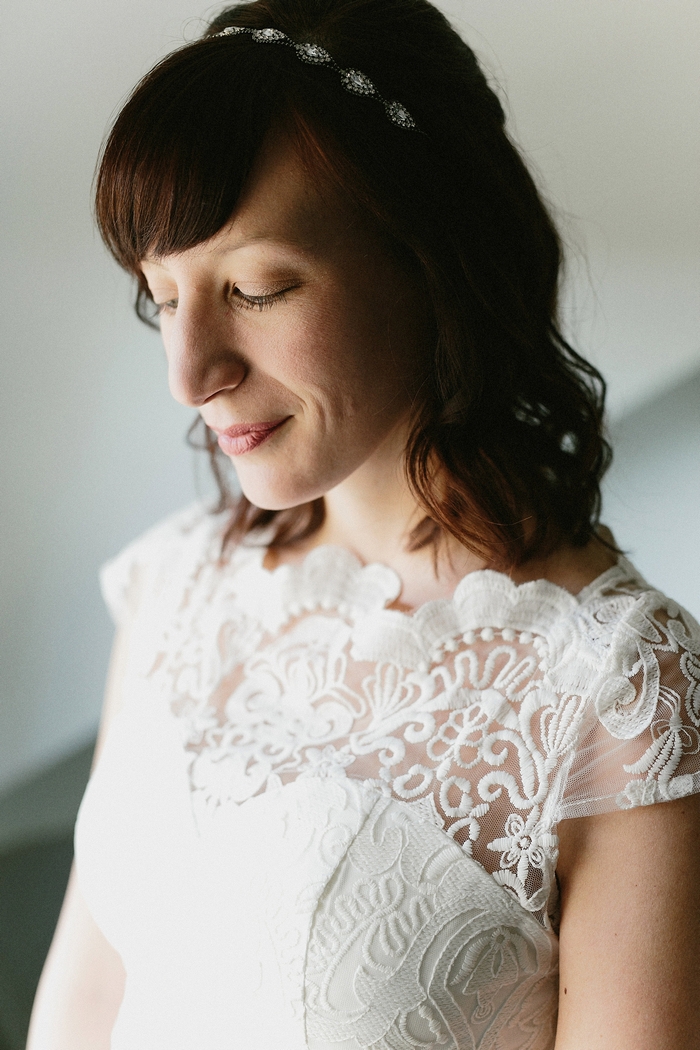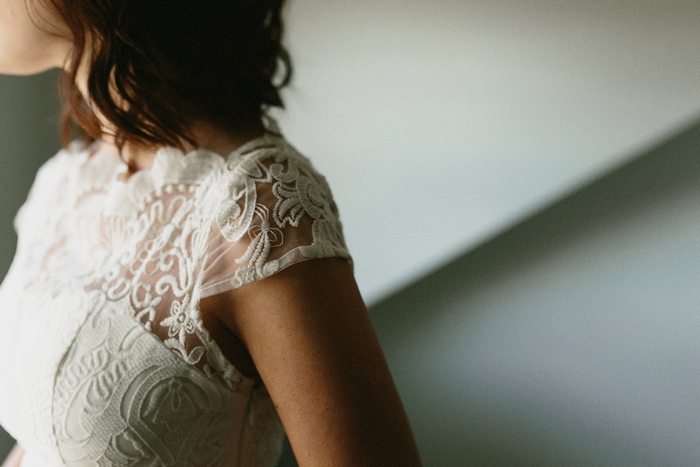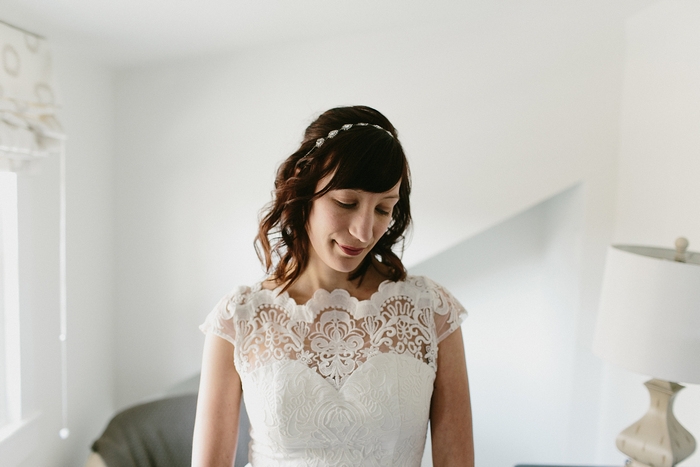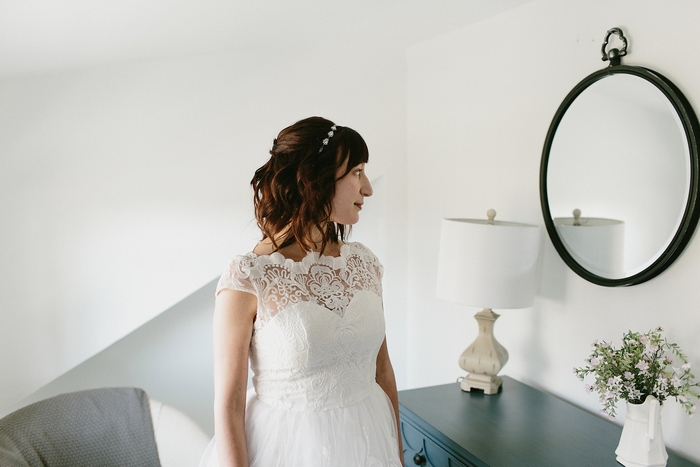 What are some the challenges that you faced planning an intimate wedding?
One of the more difficult things was finding a location for just 10 people.  Most "small" venues that we found were suited for 50 -100 people.  Luckily we reached out to this adorable Airbnb just outside of the city to see if they would allow us to host our intimate wedding at their rental and they were delighted to have us.  In the end, we couldn't have asked for a more perfect setting.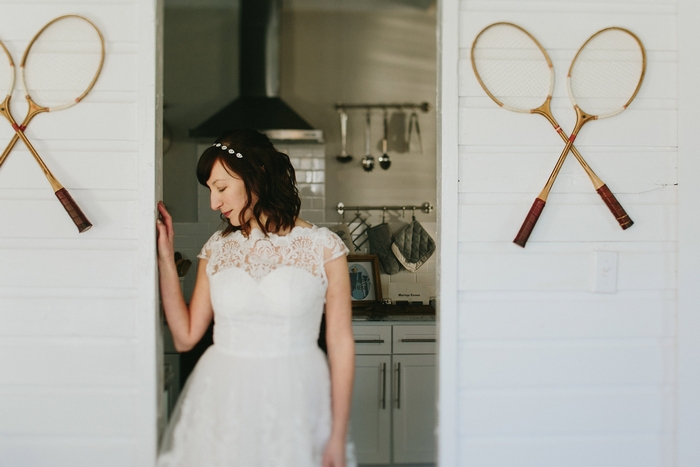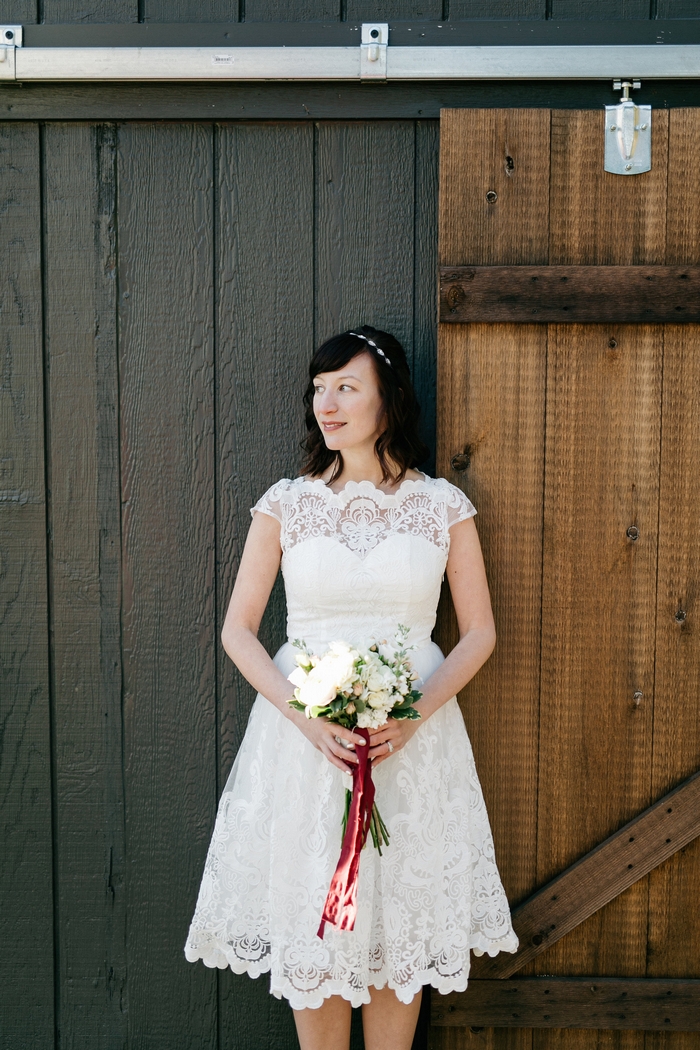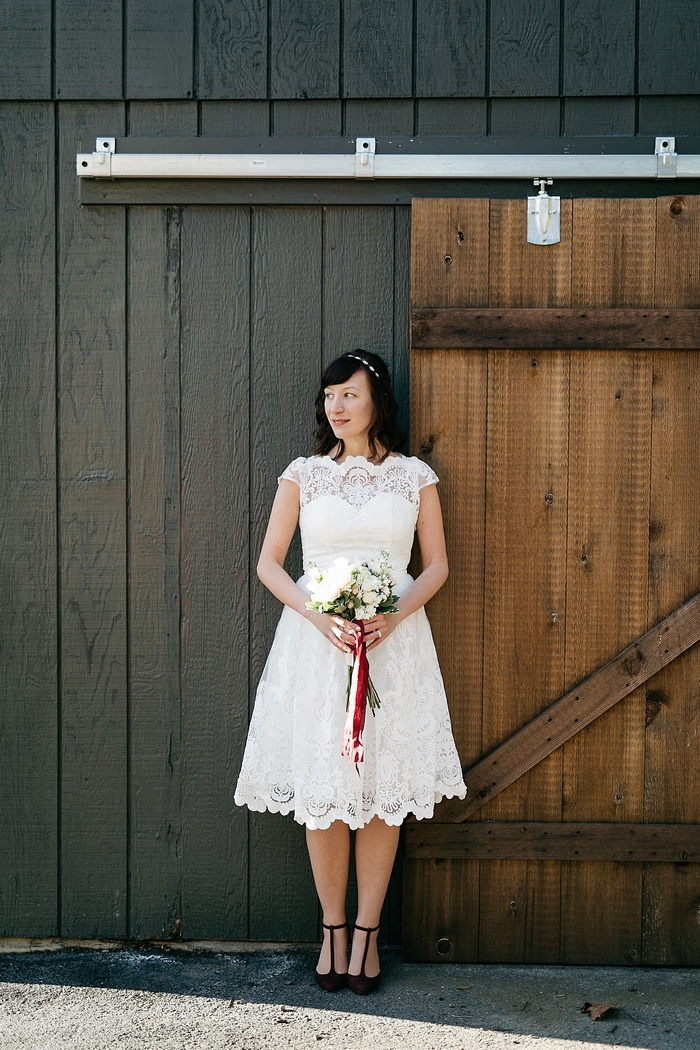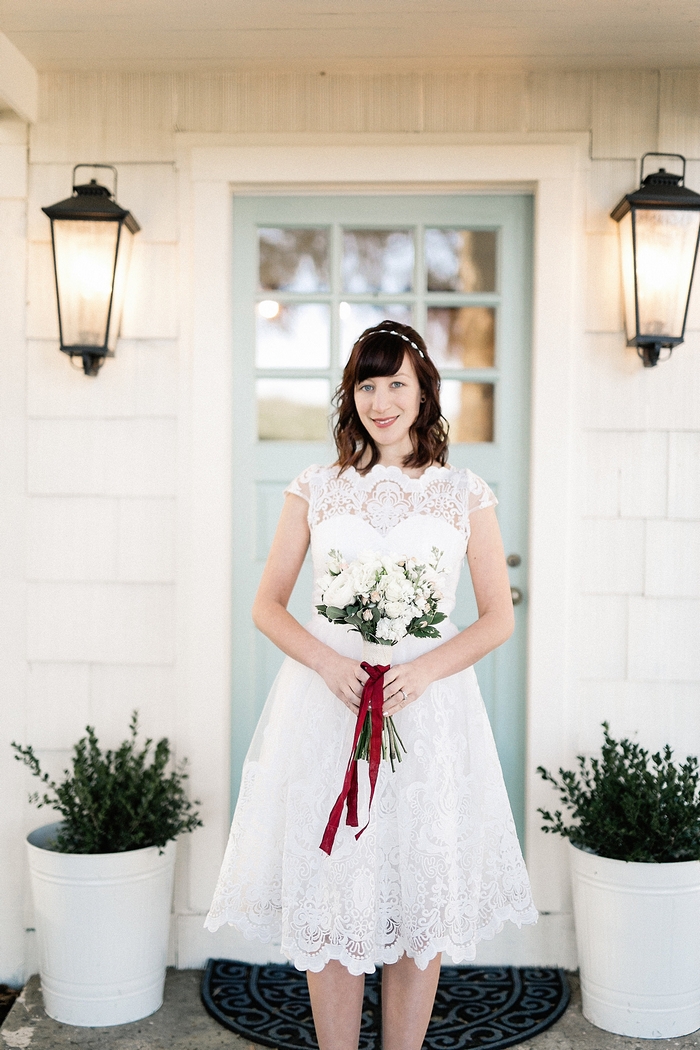 Was it difficult to pare down the guest list?
No, we kept it to only our immediate family.  We knew that if we started to consider including friends and extended family that it would make it impossible to keep things small.  So cutting the list off with just our parents and siblings made it simple.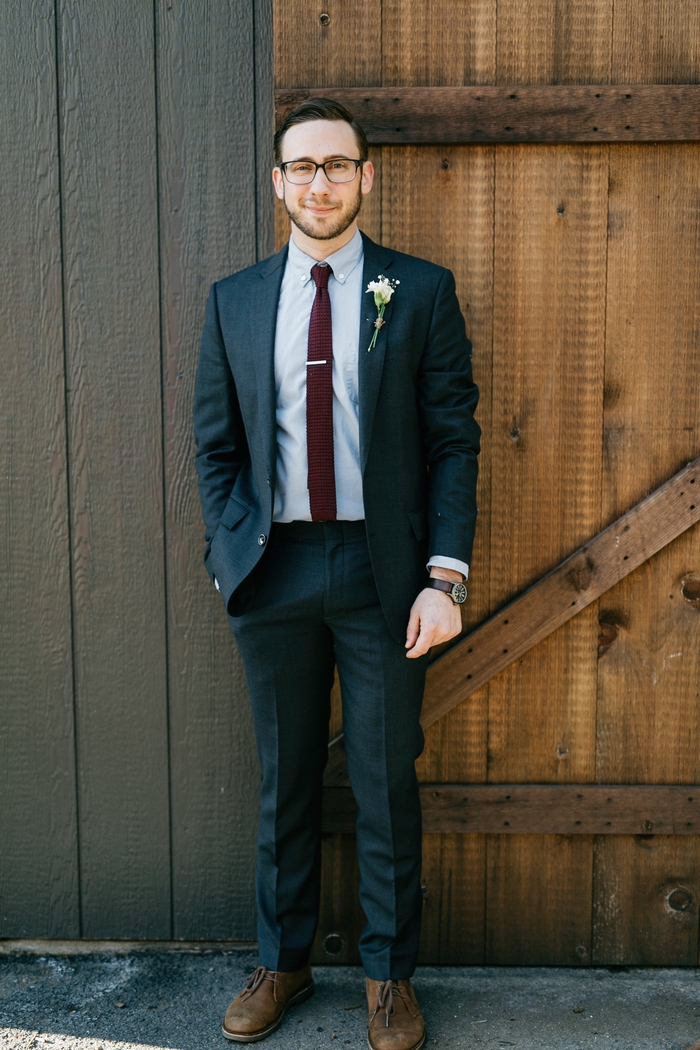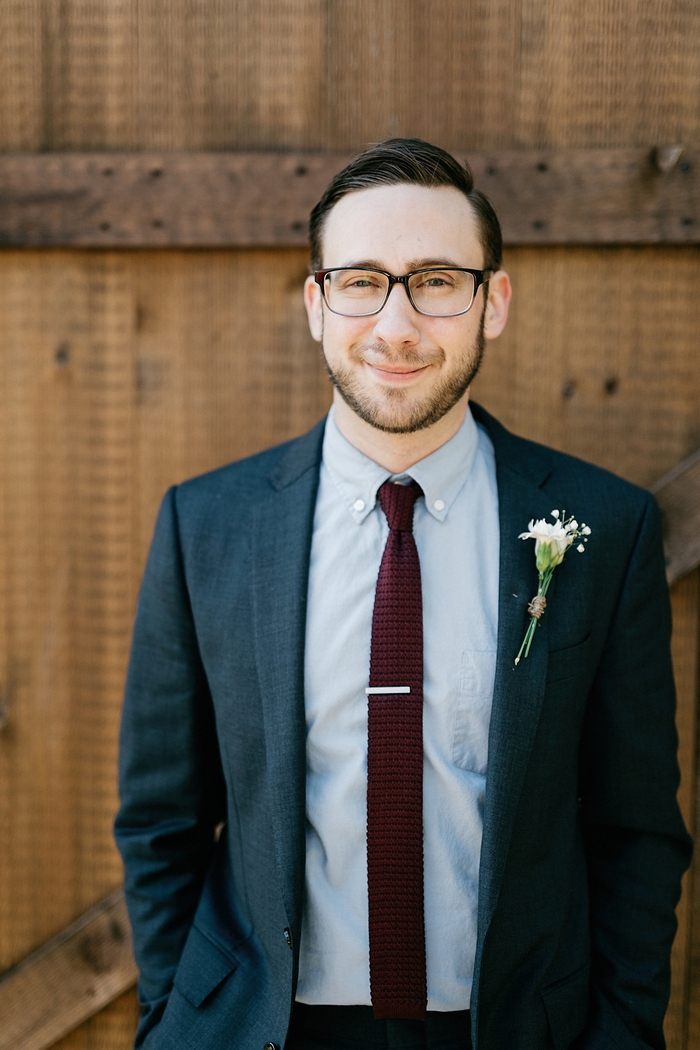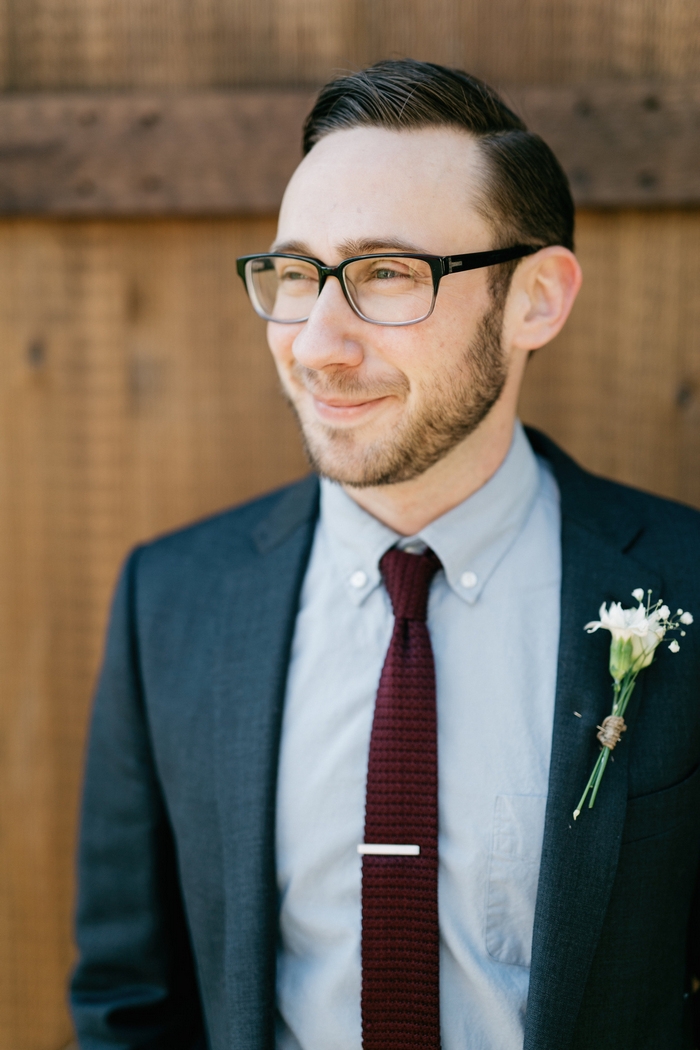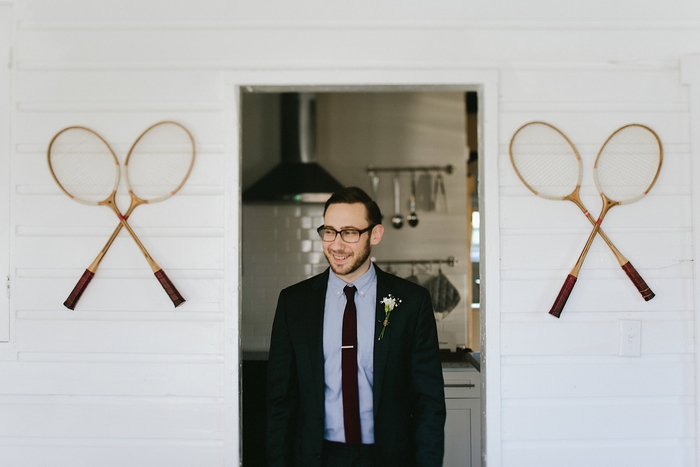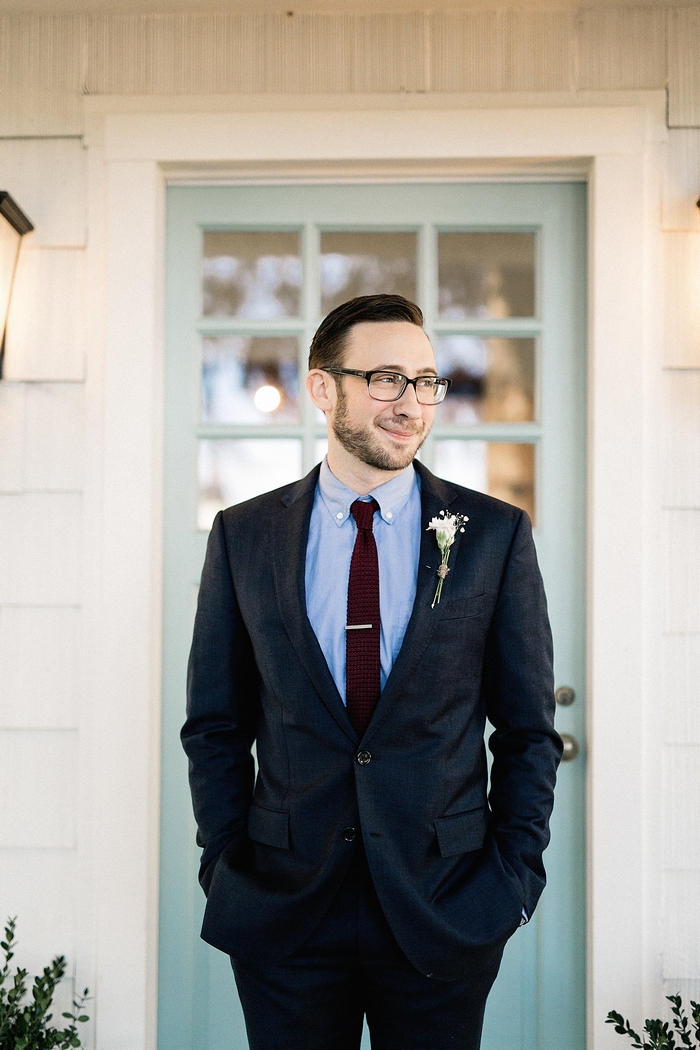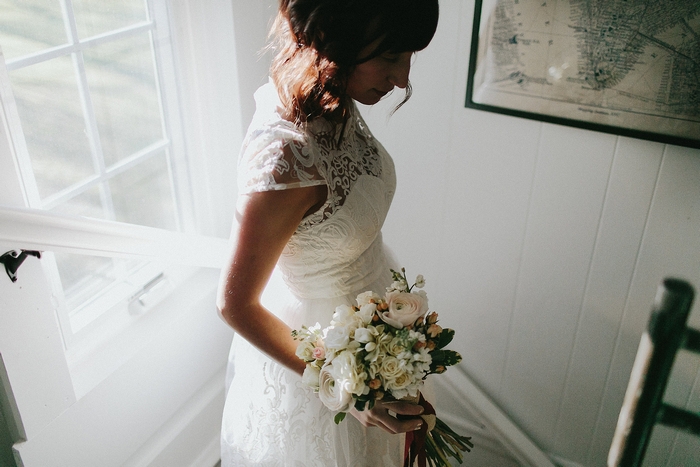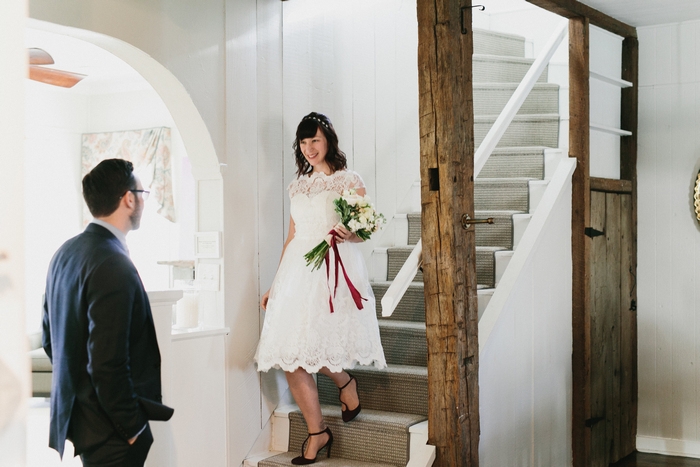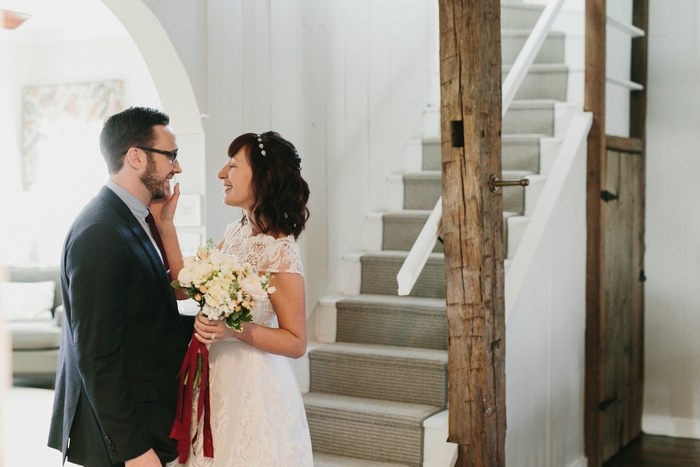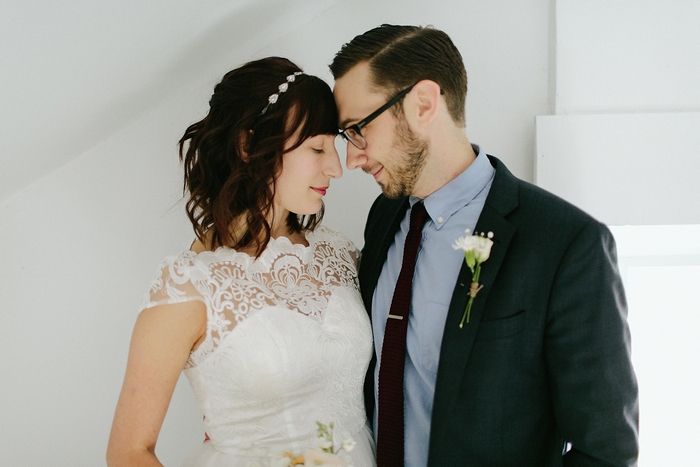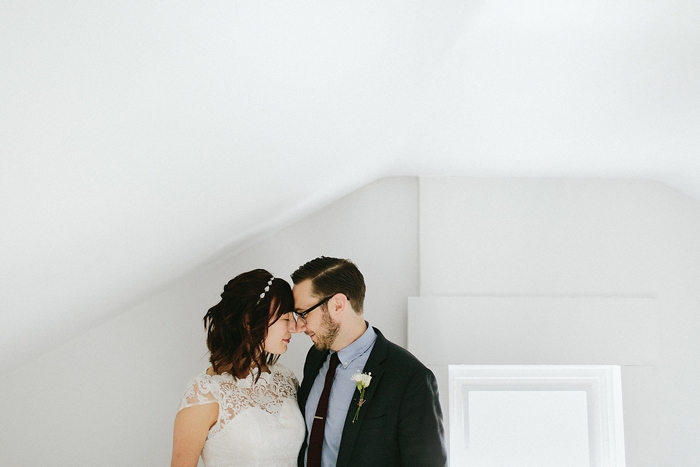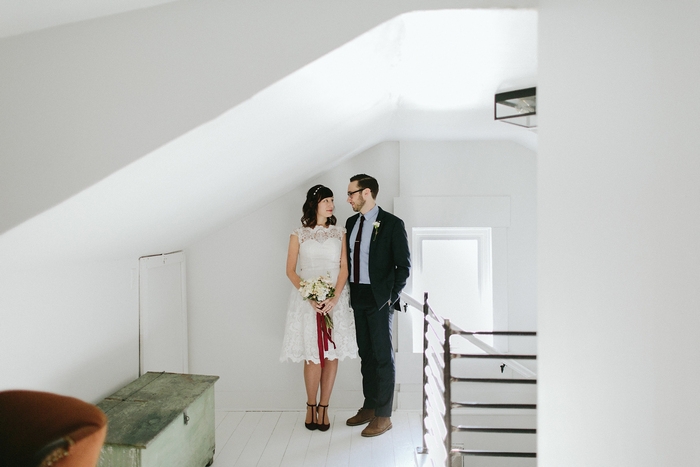 Did you have any 'issues' with the small guest list from friends and family? If so, how did you address them?
I think the hardest part was explaining to everyone the choice that we made to keep things small.  Once you're engaged, everyone assumes a huge, traditional wedding is inevitable.  But I really think that everyone that knows us knows that we like to keep things simple. And most of our married friends, who had big (stressful) wedding celebrations themselves, completely understood our decision.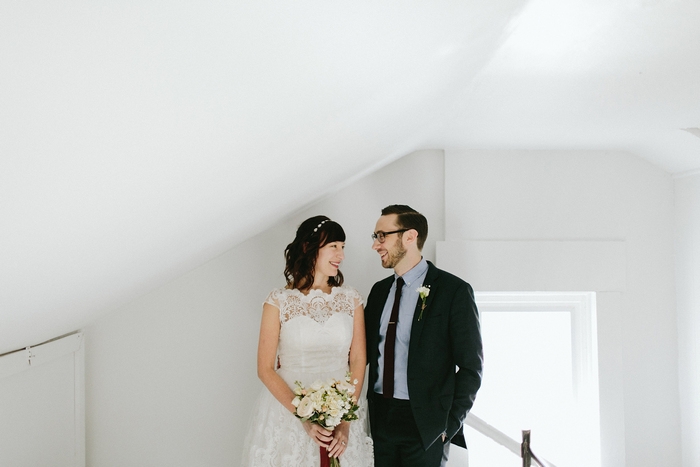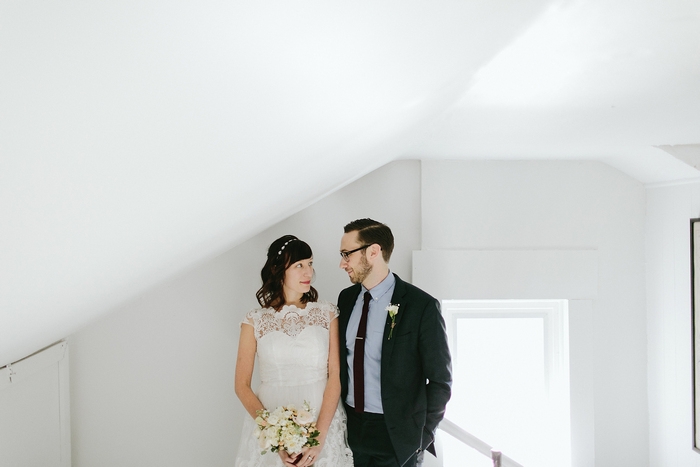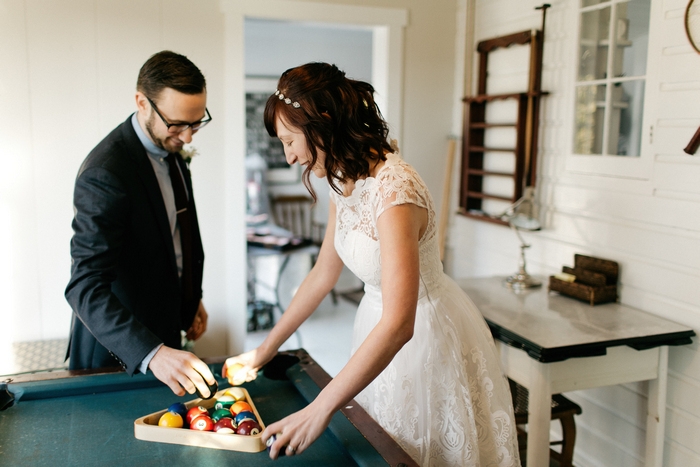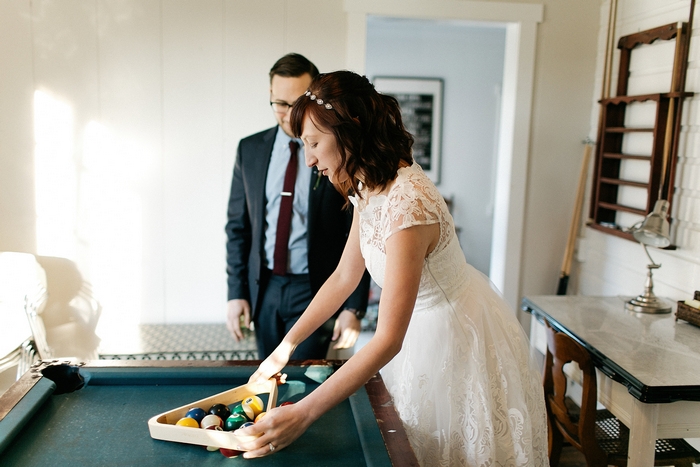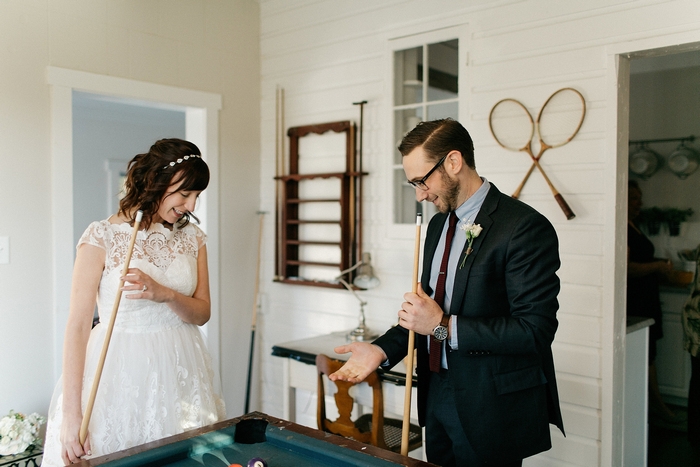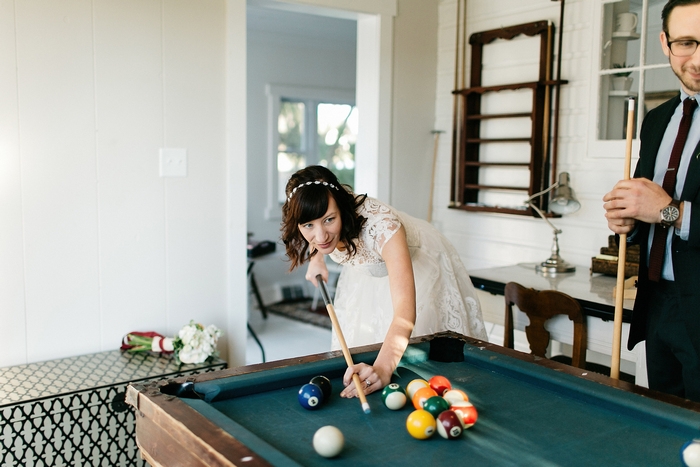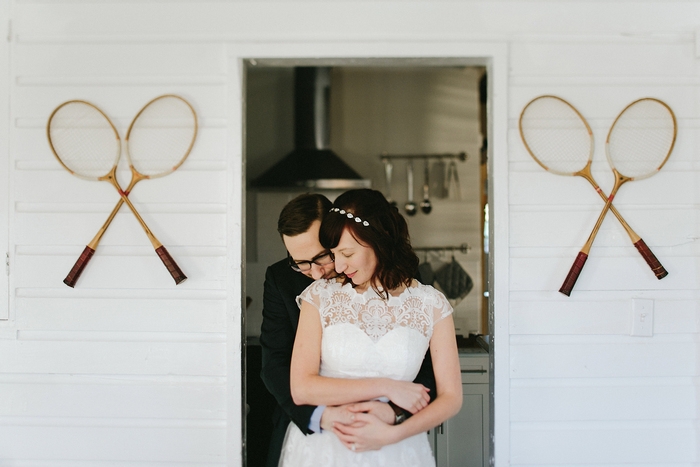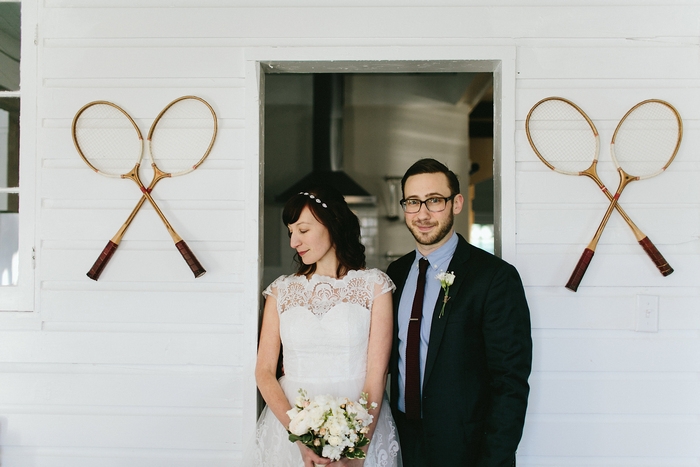 What were the highlights of the ceremony?
We love Lancaster City.  So having the Mayor of Lancaster as our officiant was great.  He typically only does weddings downtown Monday through Friday during the day, but as a longtime friend to my Mother, he came to the little cottage on a Friday evening as a personal favor.  As an added bonus, the nontraditional vows that he provided fit our personalities perfectly. Our close friend was also able to lend us her beautiful artwork for the evening which was featured behind us during the ceremony.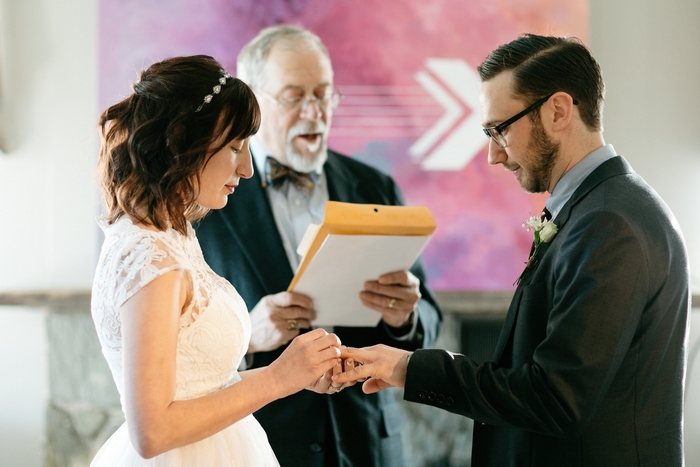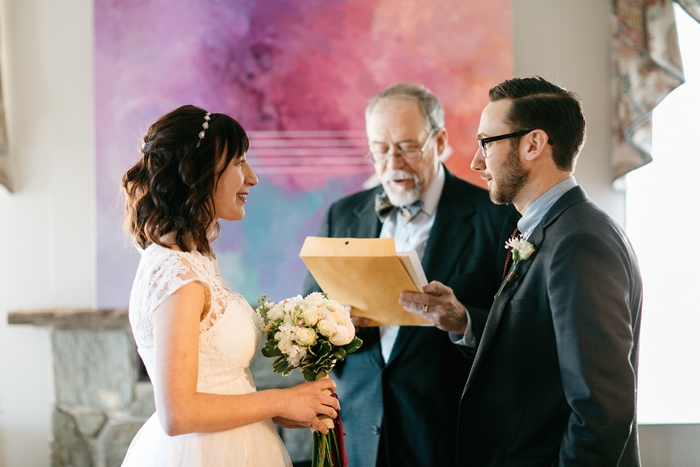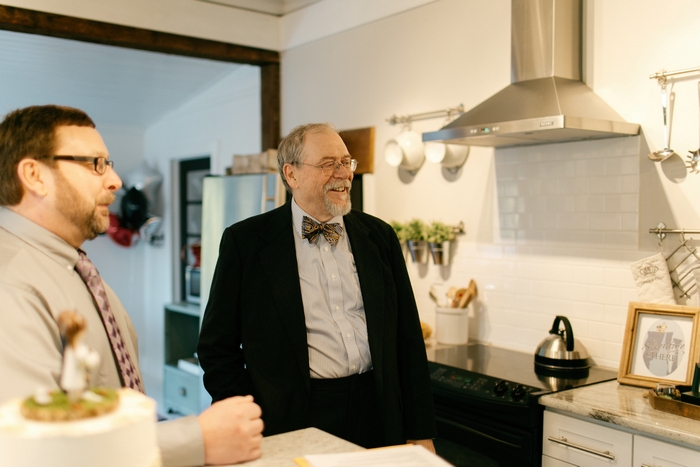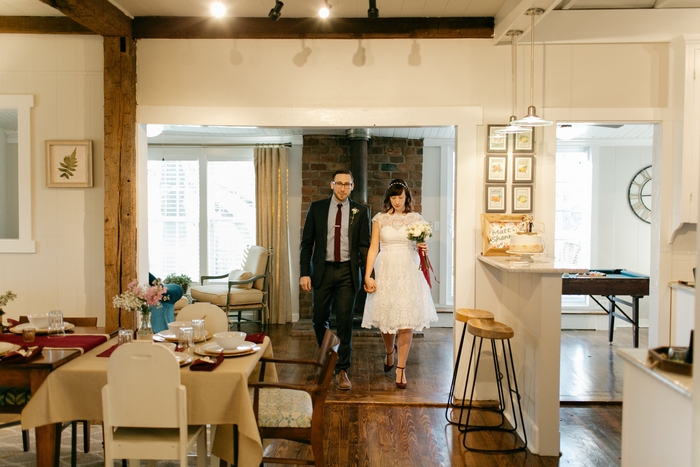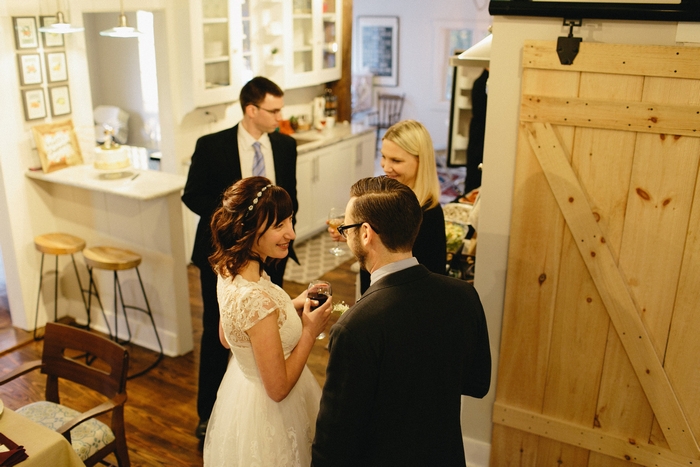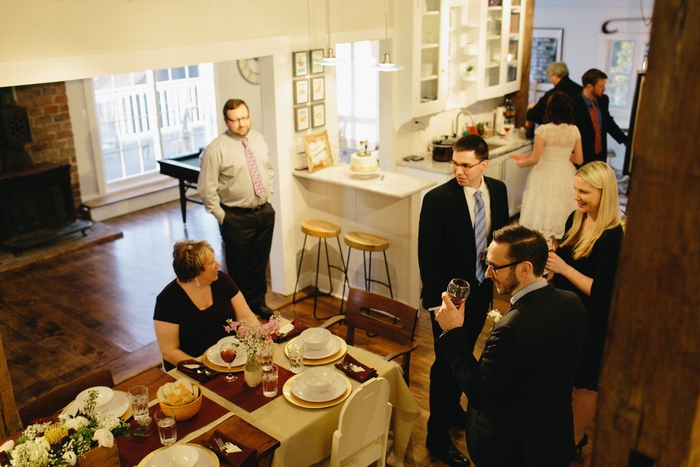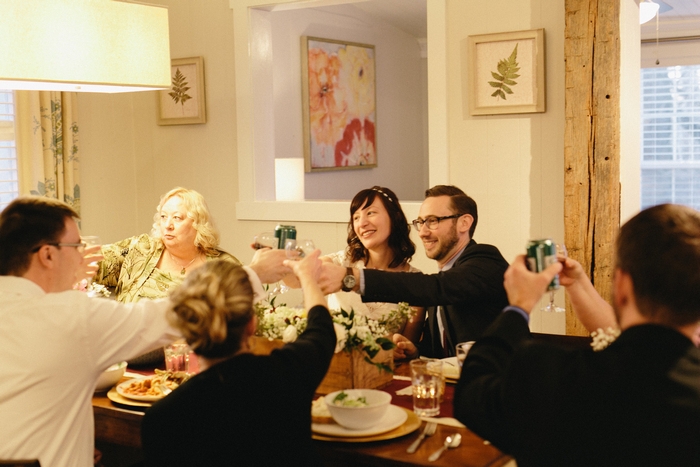 What were the highlights of the reception?
If I really had to narrow it down, I would say that having a chance to be photographed as a couple was a real highlight for us.  It is something we've never done.  Working with Marisa was so much fun and the cottage was a great backdrop that made for some incredible photos that we'll be able to cherish and share.
Having food from our favorite little Italian place was wonderful too.  When we were trying to think of places to get food for just 10 people, catering was out of the question.  Then it HIT us!  Ciro's Italian Bistro has family style meals.  We had a variety of dishes to choose from and could send everyone home with leftovers.  Plus it gave us a good excuse to go "sample" the dishes before we ordered them.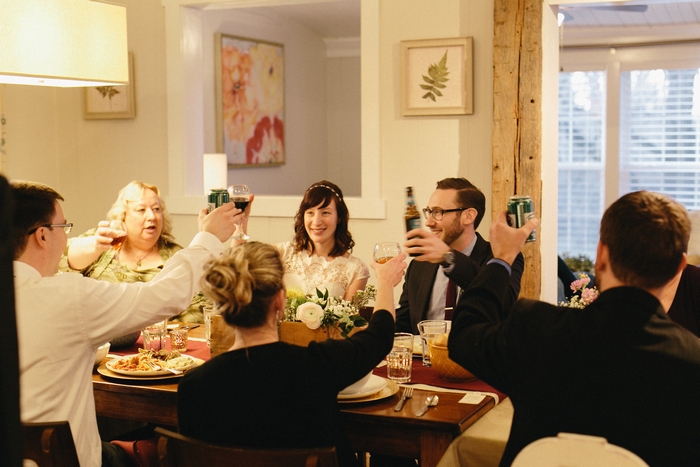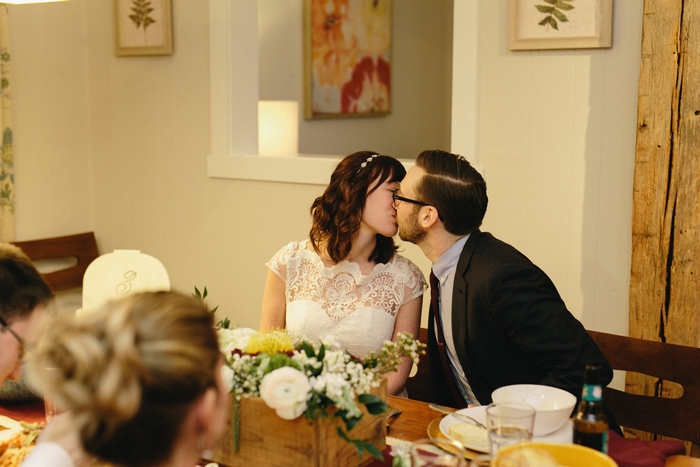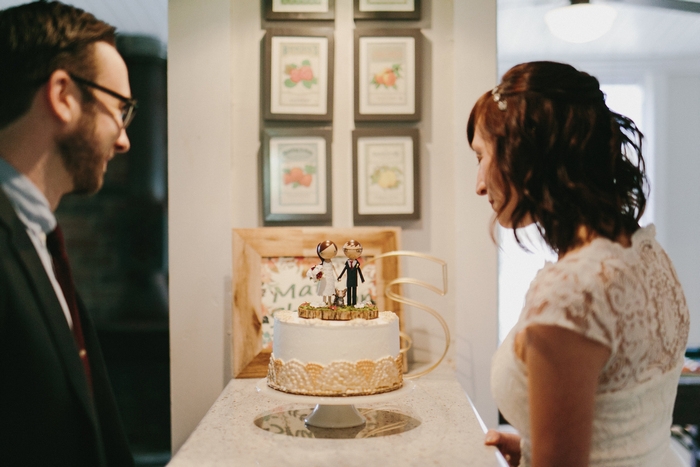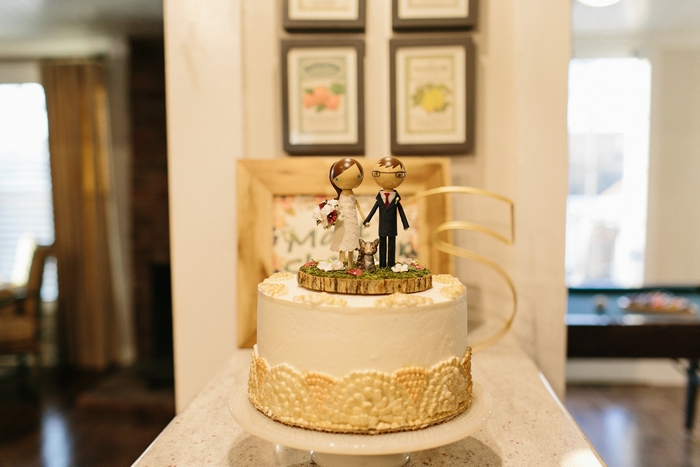 What was the best thing about having an intimate wedding?
Being able to really enjoy the day with our families.  It was so stress-free and fun.
And being able to do a lot of the things ourselves made it feel more personal.  I especially loved working with the flower stand at our local farmer's market to build the bouquet, boutonniere and centerpieces myself.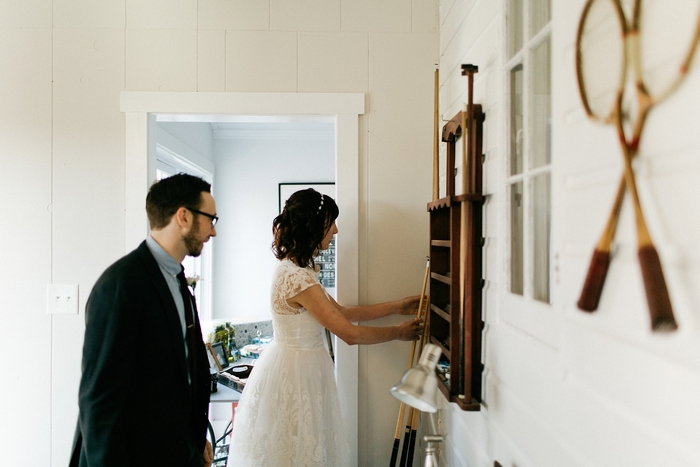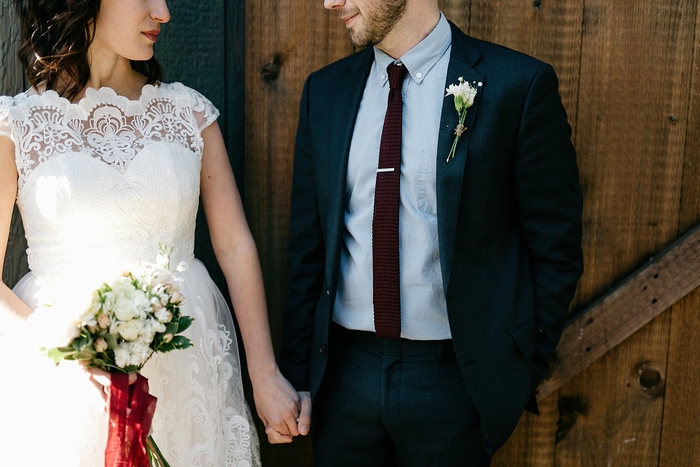 What advice do you have for couples who are considering an intimate wedding?
Find a photographer whose work you love.  It was the biggest and best choice we made to have someone there to capture every moment perfectly.  Especially with a small wedding like ours, I think having the photos to share with friends and family that didn't attend makes them still feel like part of the day.
And to just have fun with it.  Really make it your own.  Everyone has opinions about what and how you should do everything but the choices are yours to make.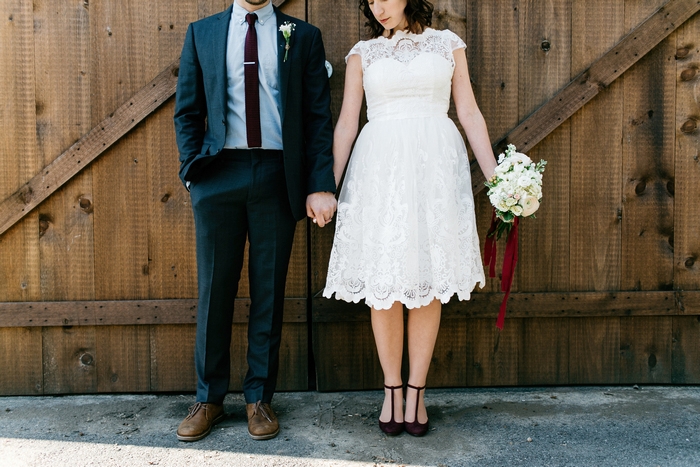 Vendors:
Photography:  Marisa Albrecht
Venue:  Airbnb
Food:  Ciro's Italian Bistro
Cake:  Addy Mae's
Flowers:  Rohrer's
Dress: Chi Chi London
Brides shoes: Nine West
Suit: J. Crew
Cake Topper: Lollipop Workshop from Etsy
Artwork atop the fireplace: April K Hennessey
Save
Save
Save
Save
Save
Save
Save
Save
Save
Save