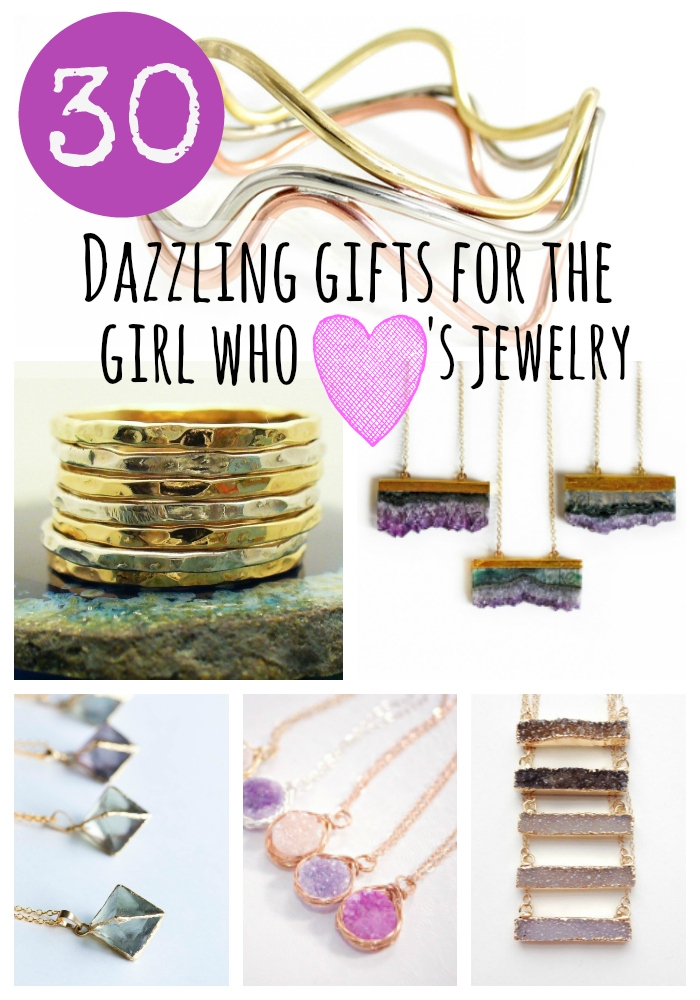 If you are looking for handmade jewelry that will 'wow' the ladies on your holiday gift list, look no further! Today, we've rounded up 30 of our favorite jewelry items from Etsy.
Let's kick off this list with one of the most eye-catching gemstones around – raw amethyst. This stunning design by keijewelry, made of sliced amethyst,  creates the perfect bohemian necklace.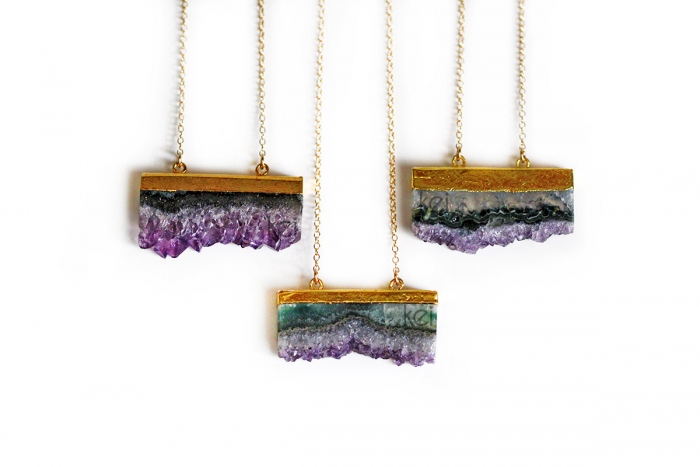 Citrine and brass are the combination that we never knew we needed. This bold pairing by ChaseAndScoutDesign won't soon be forgotten.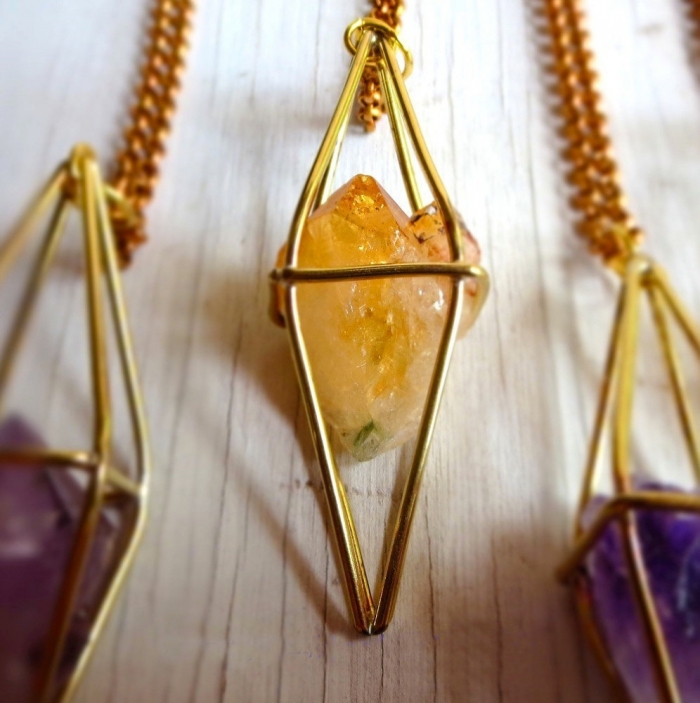 Raw crystal represents many things, including harmony. Why not give that special someone on your list a harmonizing stone necklace by HAWKHOUSE?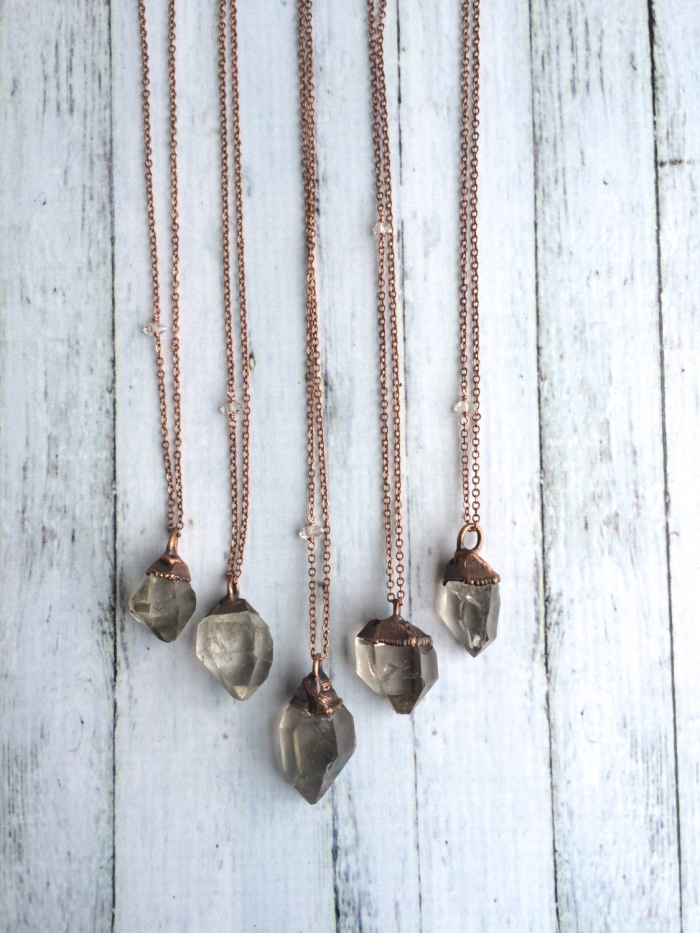 This lovely gold-trimmed necklace by AmeyaaJewelry is another harmony-filled crystal option.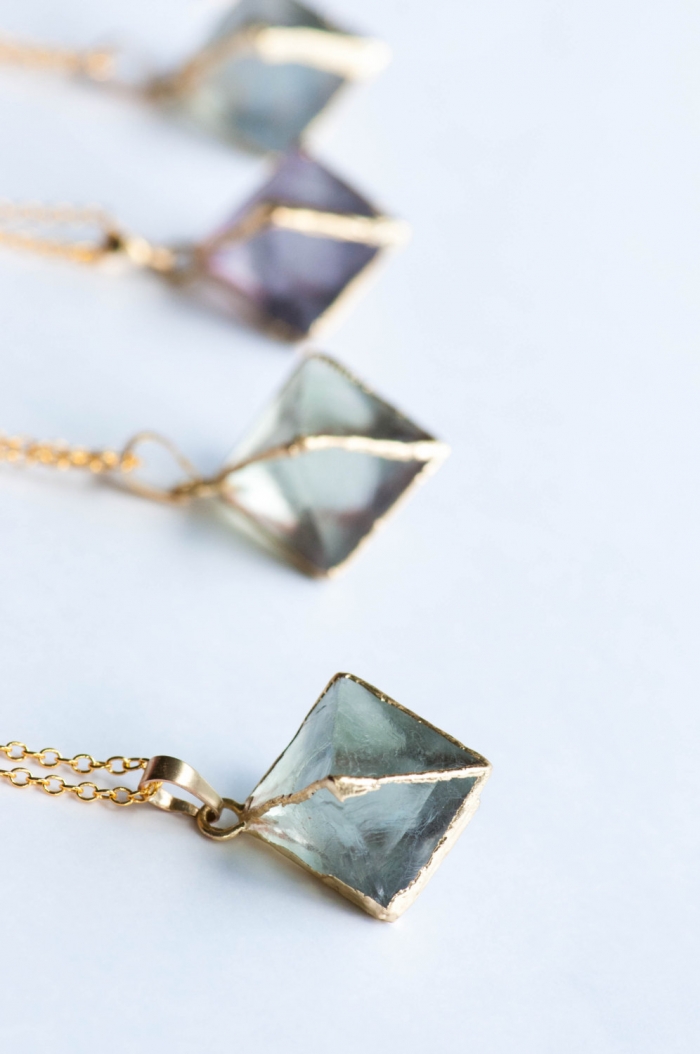 We just can't take our eyes off of this incredible jasper arrowhead design by Kurafuchi! This piece would look incredible with a low cut dress.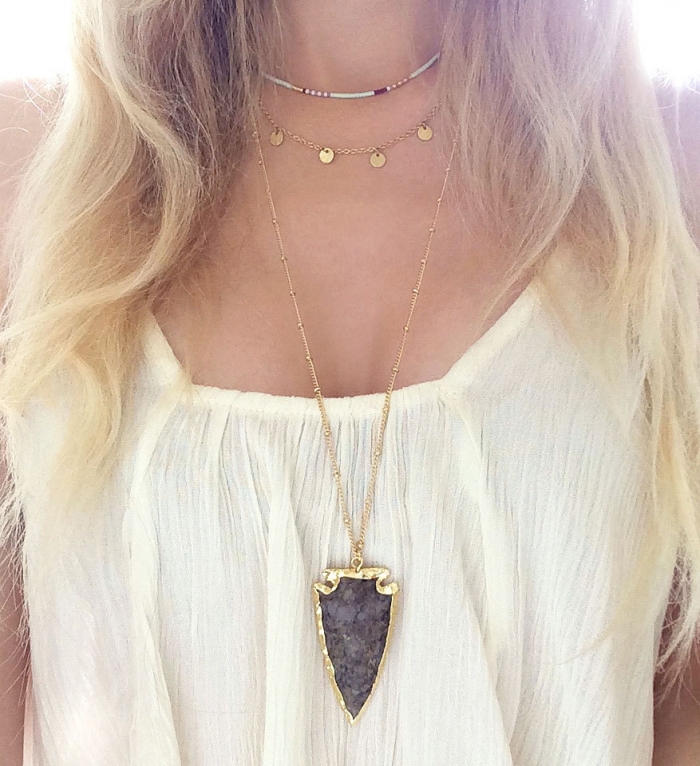 Channel your inner Khaleesi with this blue kyanite necklace. Blue kyanite represents patience, trust, and faith. What more could you ask for from this beautiful piece by LittleSycamore?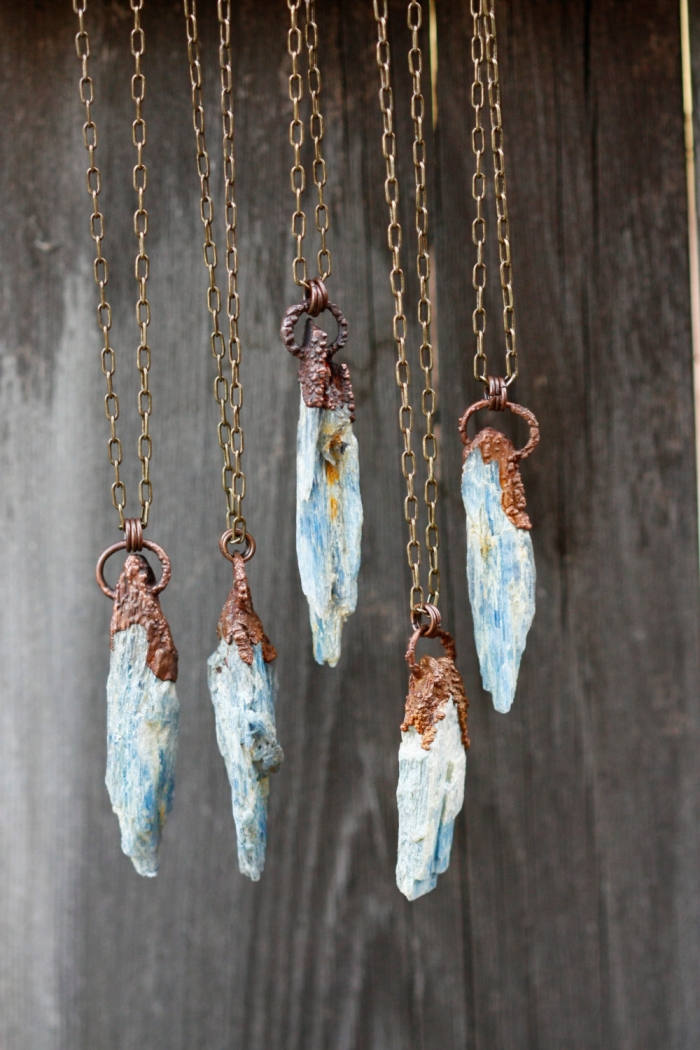 If statement necklaces aren't your thing, but you can't resist having gemstones as a part of your look, these dainty moonstone studs by VestigiaFortuna are exactly what you need.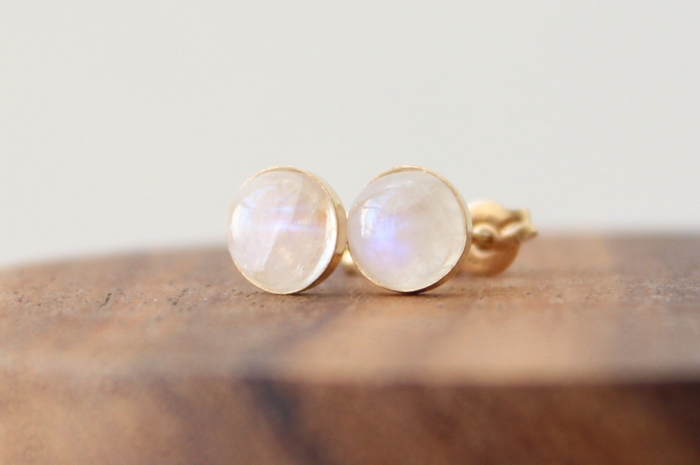 Gemstones come in all shapes and sizes, so you don't be afraid to go small with these simple raw earrings by LittleSycamore.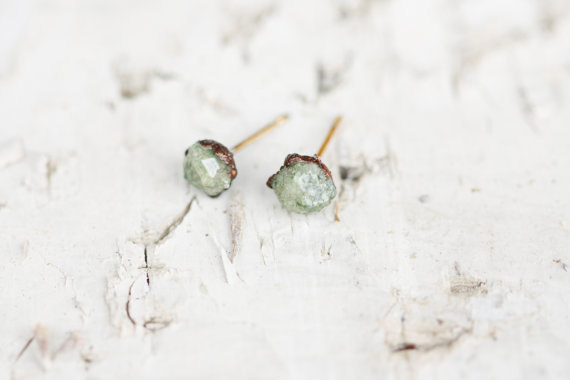 The rose quartz is also known as the stone of the heart. This beautiful, feminine necklace by VermeerJewellery is the perfect way to show someone special you care.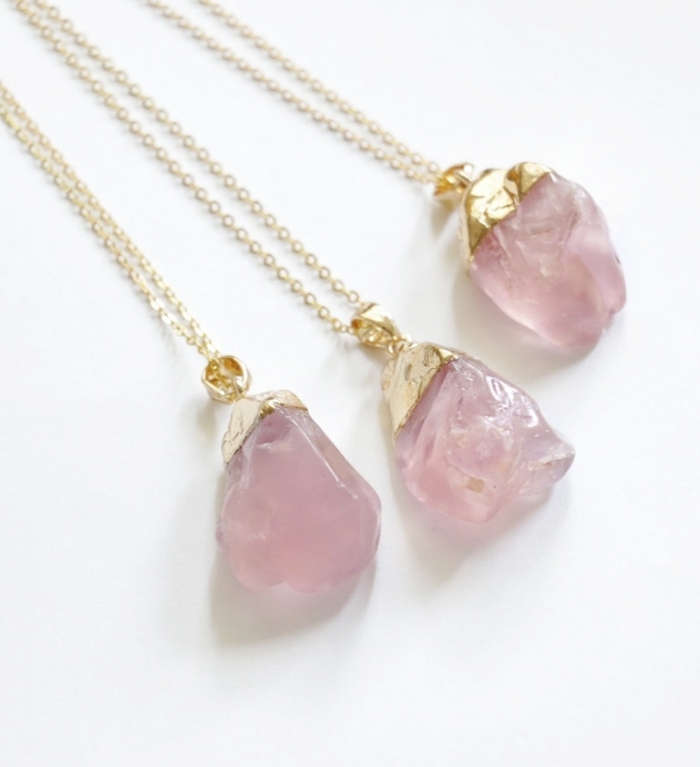 Lastly, this beautiful raw turquoise piece by inbalmishan would be the perfect addition to any stylish outfit. What a great statement piece!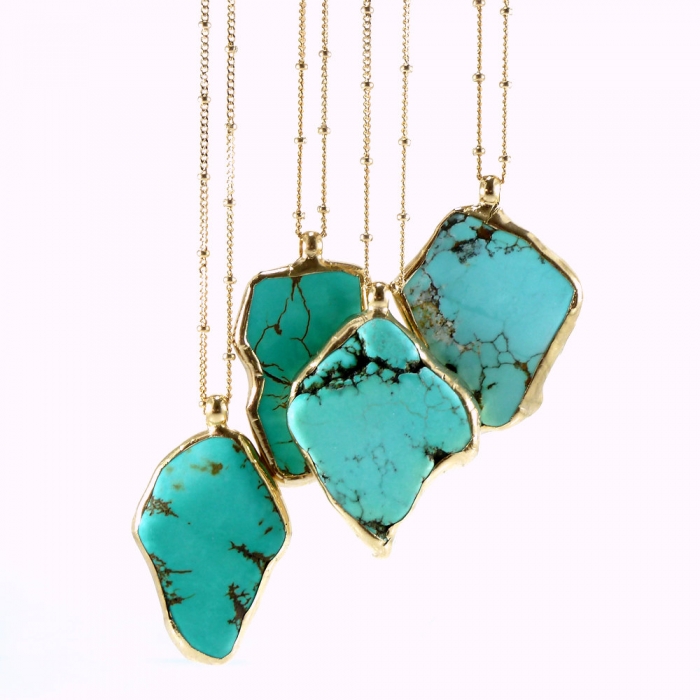 Save
Save
Save
The druzy stone is one our favorite jewelry trends. With an array of colors and textures that are always a hit, druzy is the perfect choice for a statement piece.
These beautiful druzy necklaces by julianneblumlo are pure eye candy.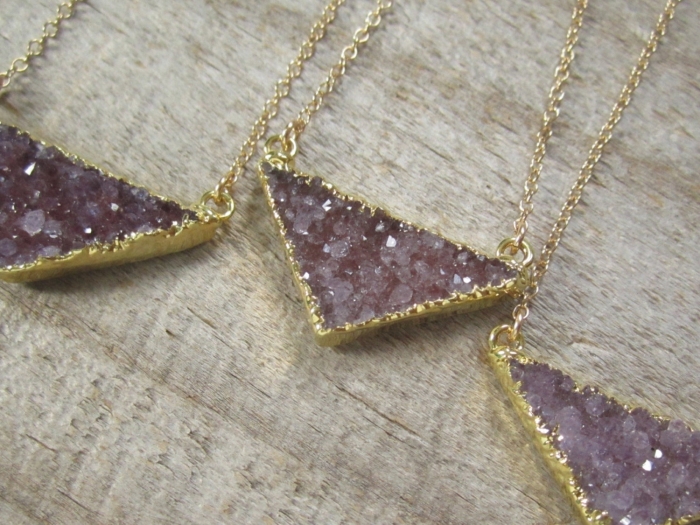 Another beautiful creation by julianneblumlo, though this time more simple. This bracelet would make a perfect gift for your bestie!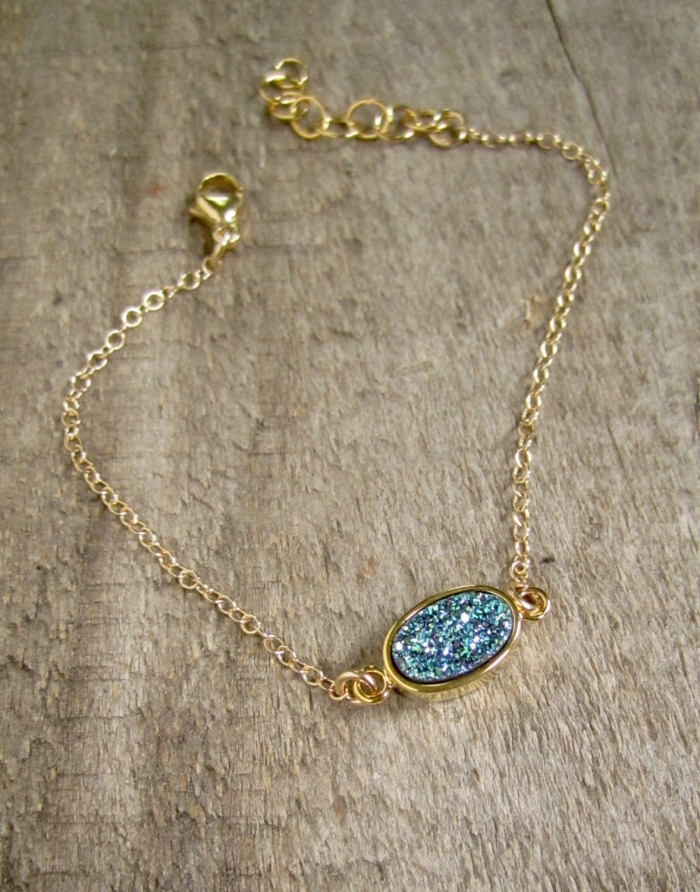 The talented julianneblumlo created these stunning gold-dipped druzy pendants.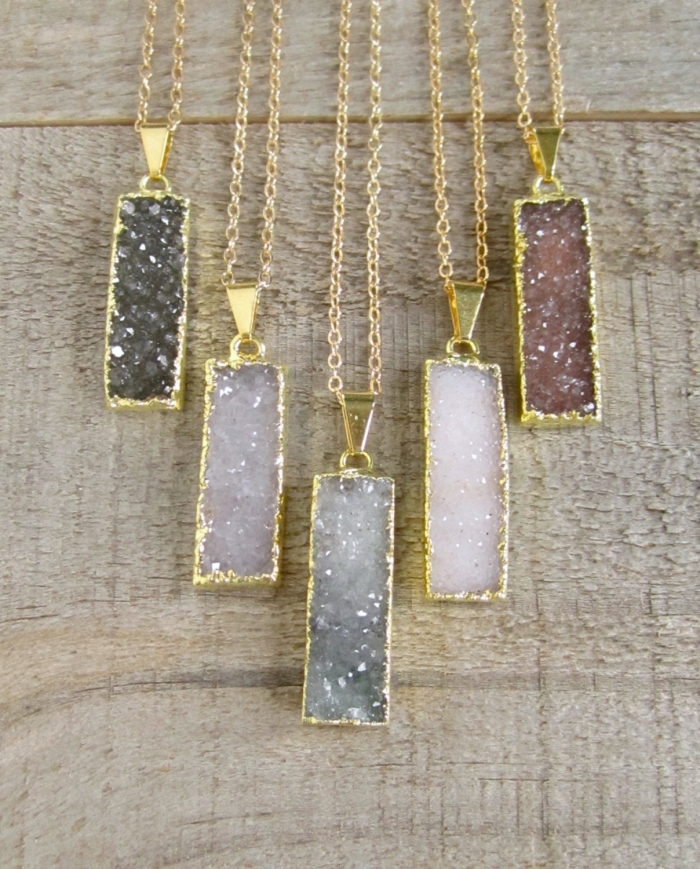 This stunning horizontal gold bar necklace by shopRebeccaTollefsen is yet another beautiful druzy pendant option.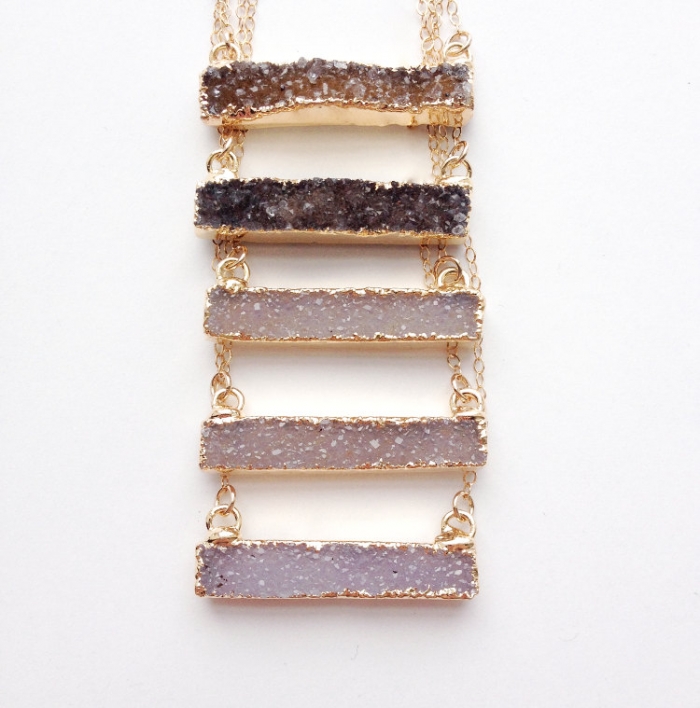 The druzy stone is not only for statement necklaces, and this beautiful druzy ring by HalfMoonFusion proves it.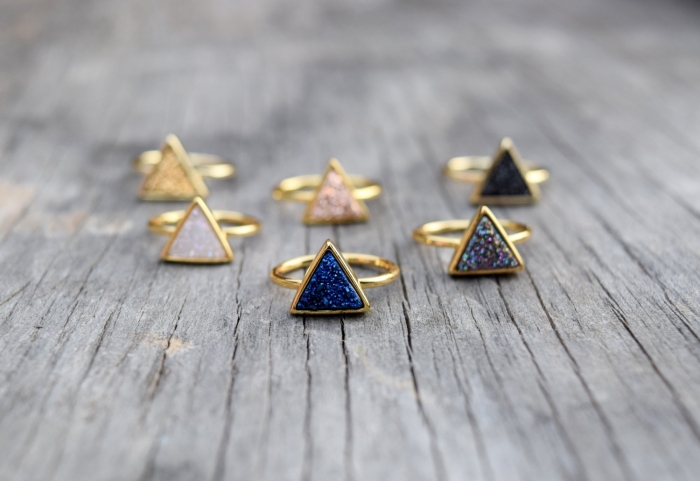 For a more understated ring option, this beautiful piece by SaressaDesigns features a classy and subtle druzy stone.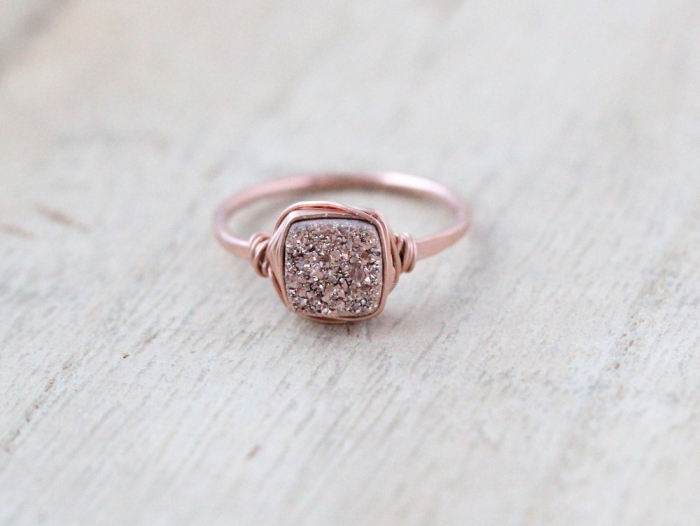 Sometimes, the color of a statement piece says more than the size. These beautiful colorful pendants by INAYAAZ do just that.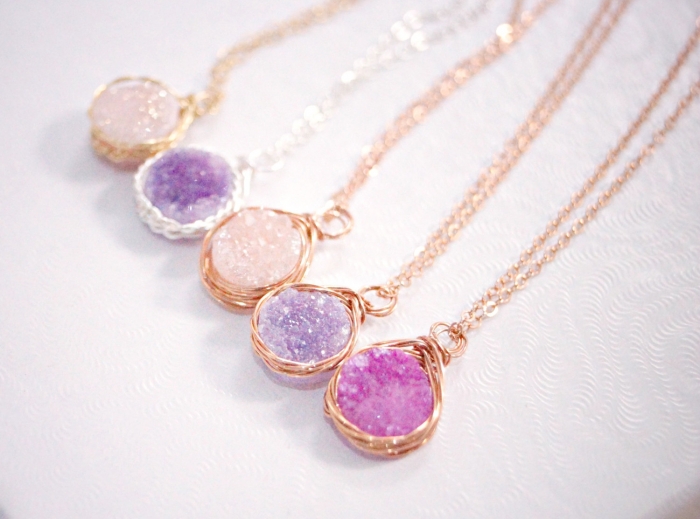 These heart pendants by EwelinaPas will add just the right amount of dazzle to your outfit.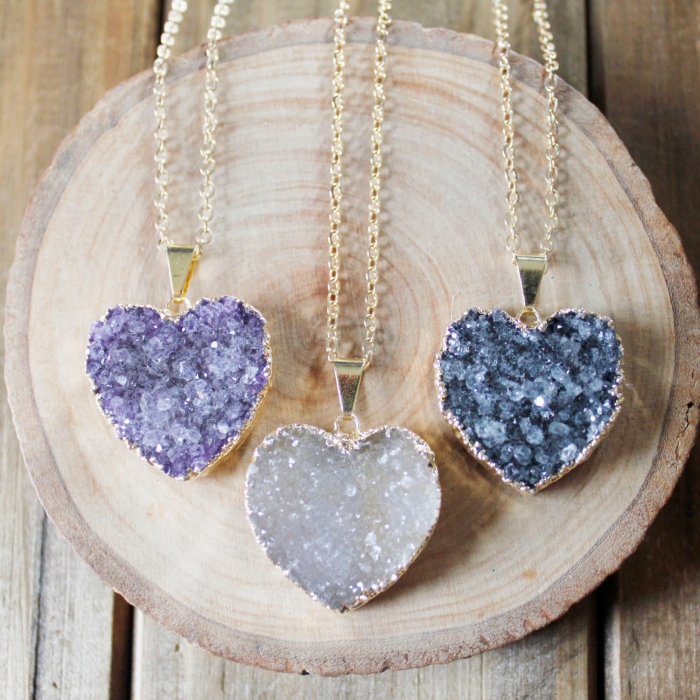 Save
Save
Save
Mixed metal jewelry is making a big splash! These incredible stacked two-toned rings by Forkwhisperer are so stunning!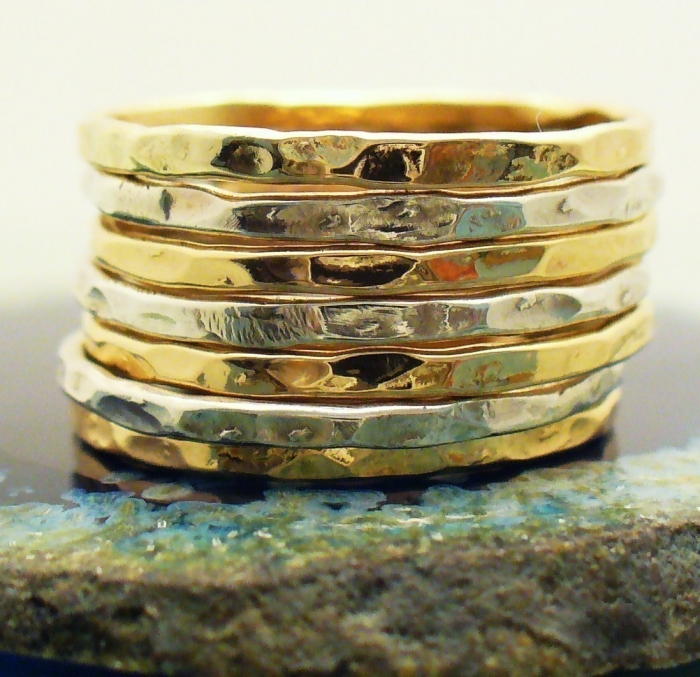 Like your relationship, these two golds are stronger together. This design by LichenAndLychee is a beautiful symbol of love.

You and your besties can all match in sweet two-toned pendants by greygoosegifts.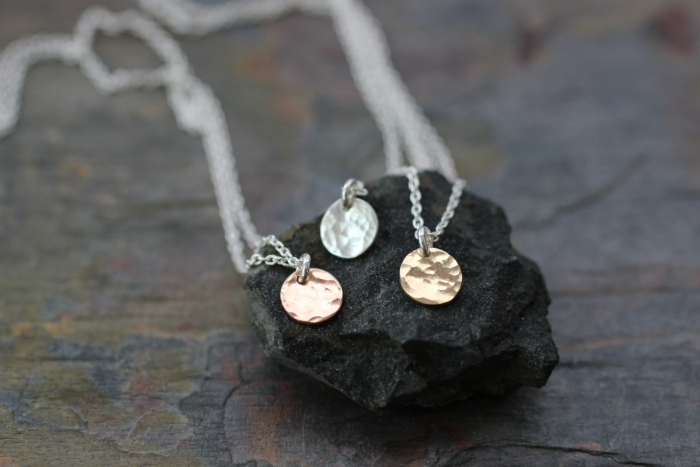 These sweet bohemian inspired two-toned rings by SilverBlueberry are the perfect, subtle accessory.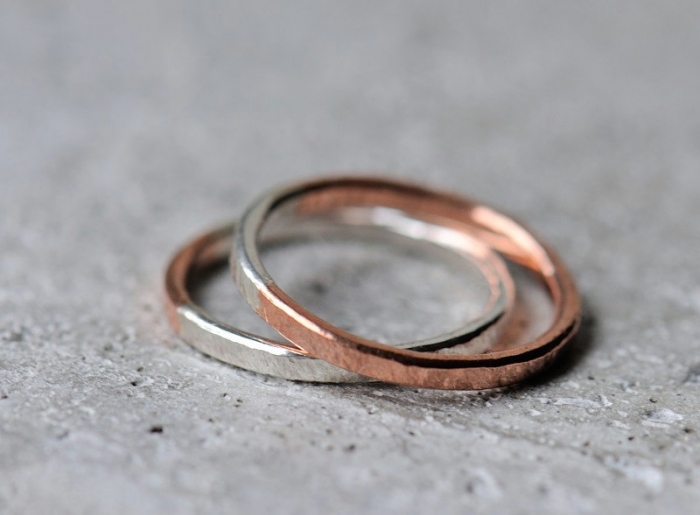 Sometimes bold is better, and if that's your way of thinking, then you won't be able to get these funky rings by leanderdambrosia off your mind!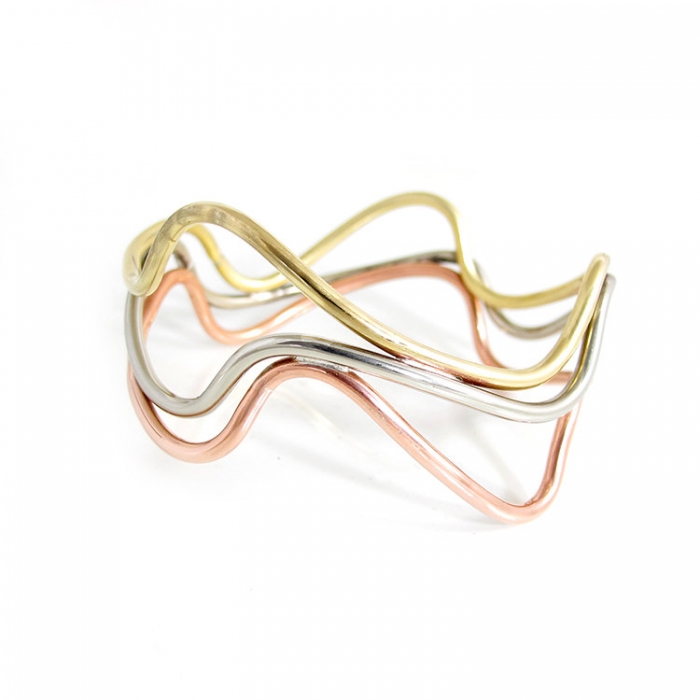 We can't help but think that this two-toned ring by KvitkaJewelry is the perfect way to symbolize your love for your partner.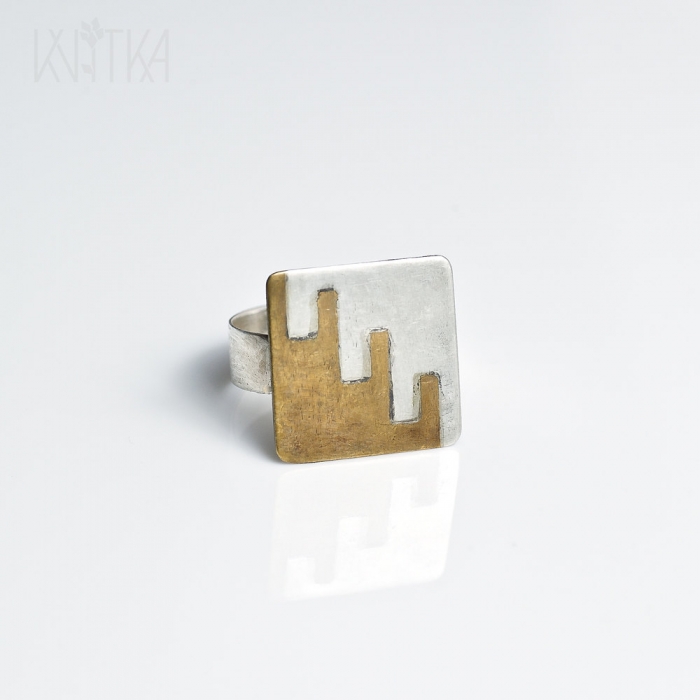 These beautiful messages on this set of stacked bangles by yourcharmedlife make the perfect personalized gift.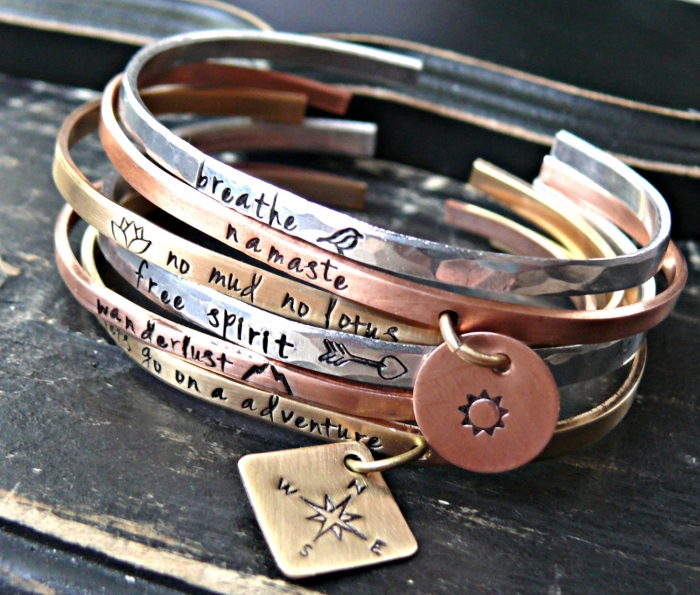 We love this paper airplane necklaces by MaddyandSamJewelry.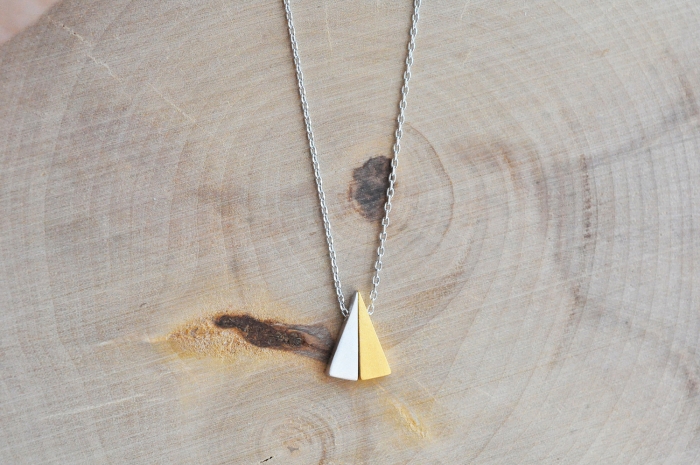 Doesn't this set of bangles by FlameAndStoneStudio look amazing?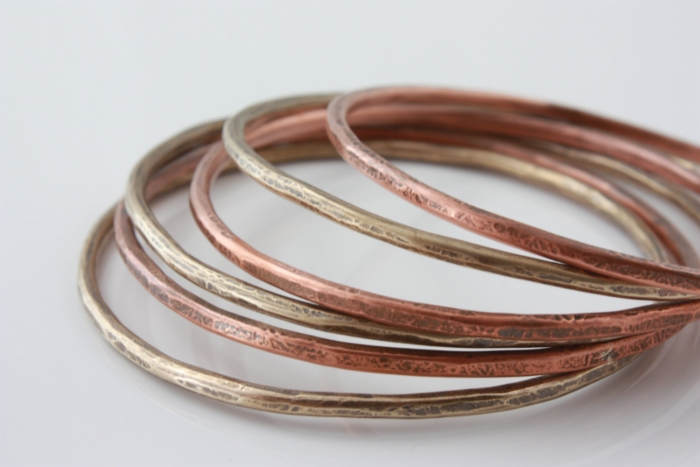 We  couldn't resist adding this beautiful set of mixed tone, stacked rings by bespokenjewelry.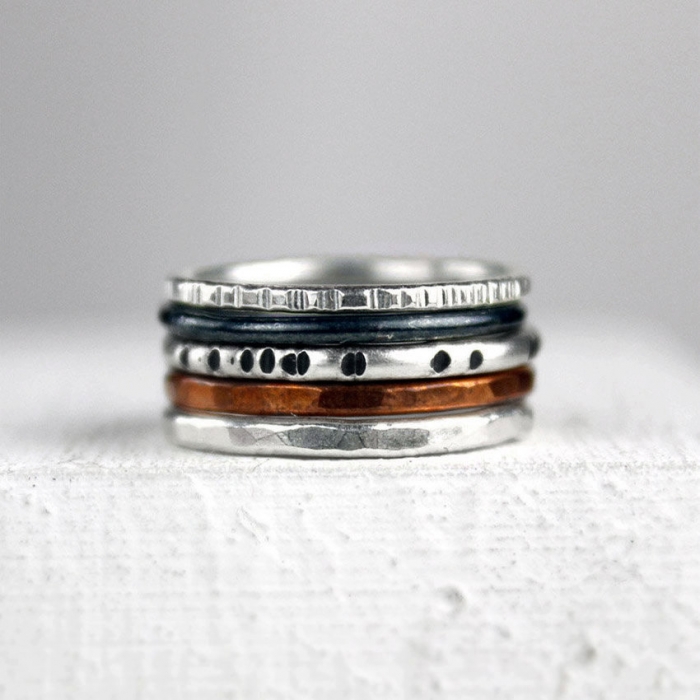 Save
Save
SaveWe love these colorful, thick bracelets by SweetAuburnStudio. The bright color and the gold go together perfectly.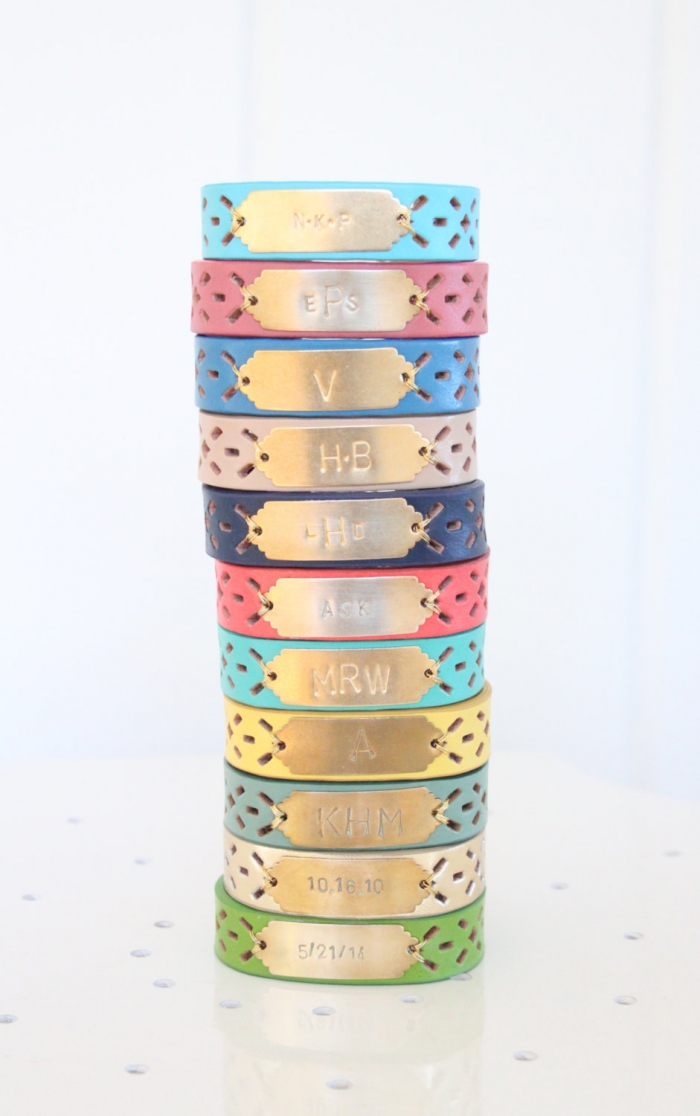 For a more classic and simple approach, we love these round pendant necklaces by MignonandMignon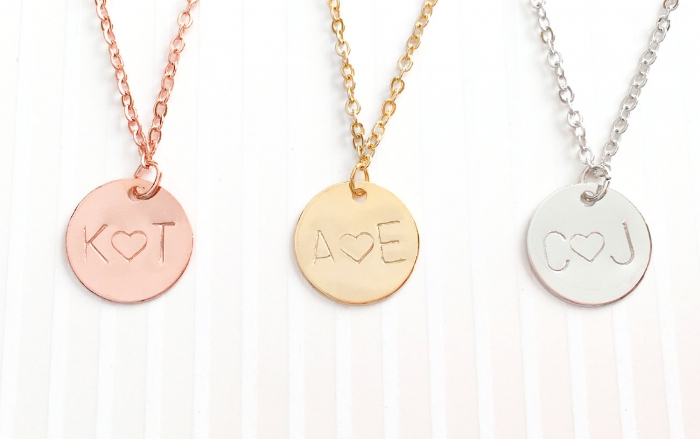 *This post contains affiliate links.
Save
Save
Save
Save
Save