If you are looking for the perfect wedding band for your husband-to-be, you might want to consider rose gold. Rose gold is a gold and copper alloy that has become wildly popular for wedding jewelry in recent years. According to Wikipedia, "the difference between red, rose, and pink gold is the copper content: the higher the copper content, the stronger the red coloration. Pink gold uses the least copper, followed by rose gold, with red gold having the highest copper content."
Here is a list of some of our favorite rose gold wedding bands for him from Etsy.
Let's start off this list with these thoughtful initialed bands by CADIjewelry, perfect for the bride and groom!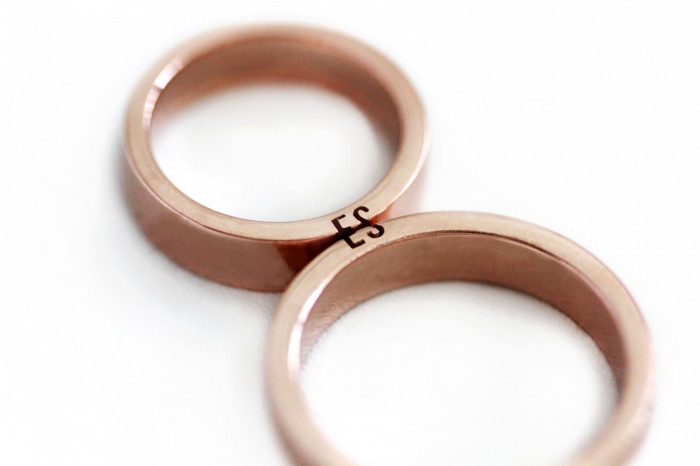 This cherry blossom rose gold ring set from Down to the Wire designs is a show stopper!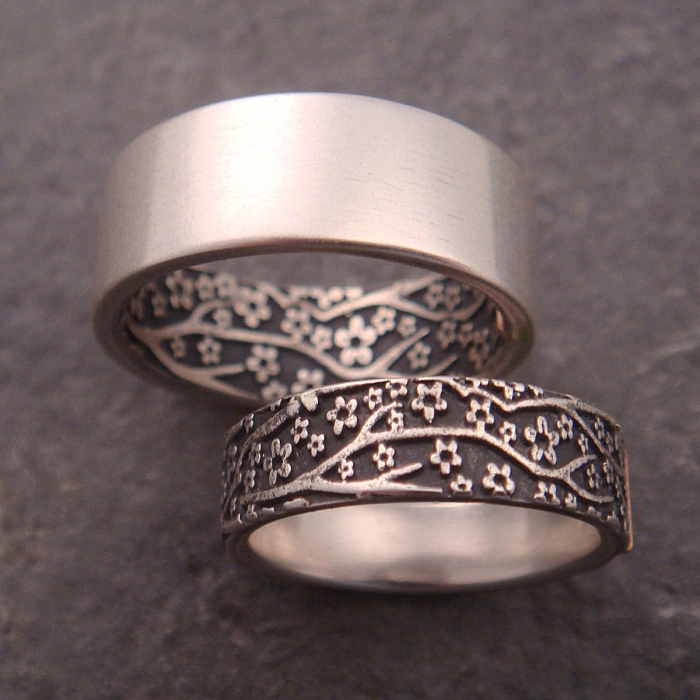 We're suckers for textured rings, just like this one by VKecojewelry.
Simple is sweet, and this tiny diamond and tree decorated ring by ashhilton is no exception.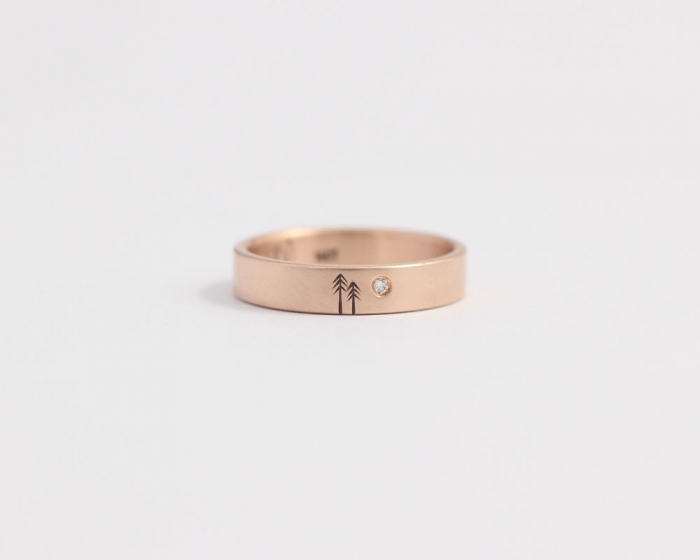 For an even simpler style, this wedding band by TheSlyFox is ideal.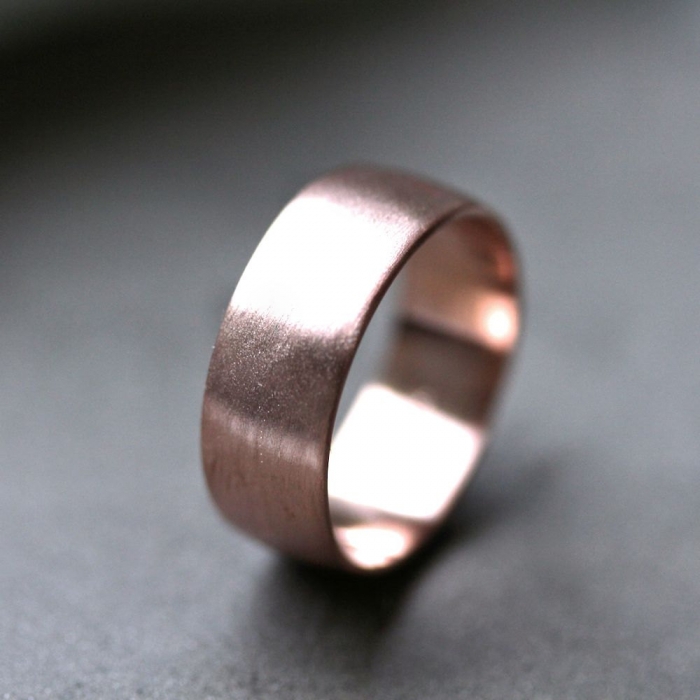 This pressed rose gold ring by seababejewelry is both masculine and elegant.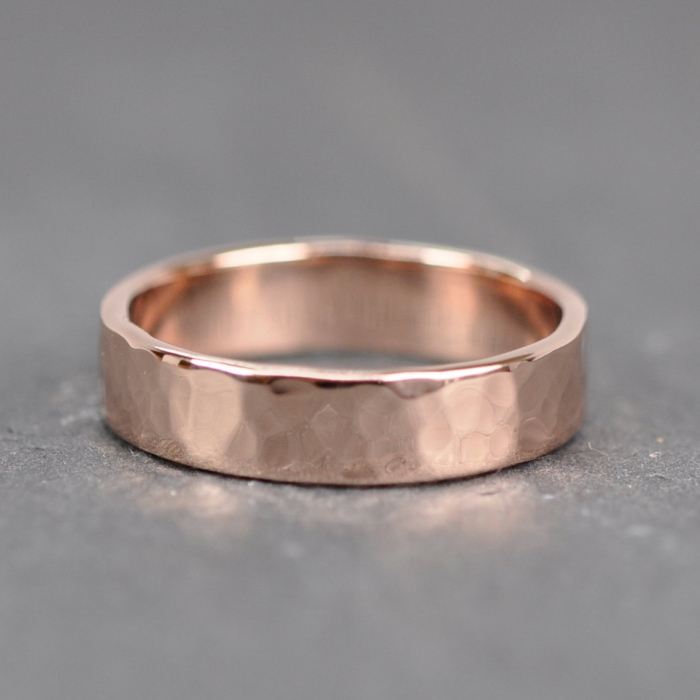 Two-toned for the win with this smooth design by DoronMeravWeddings.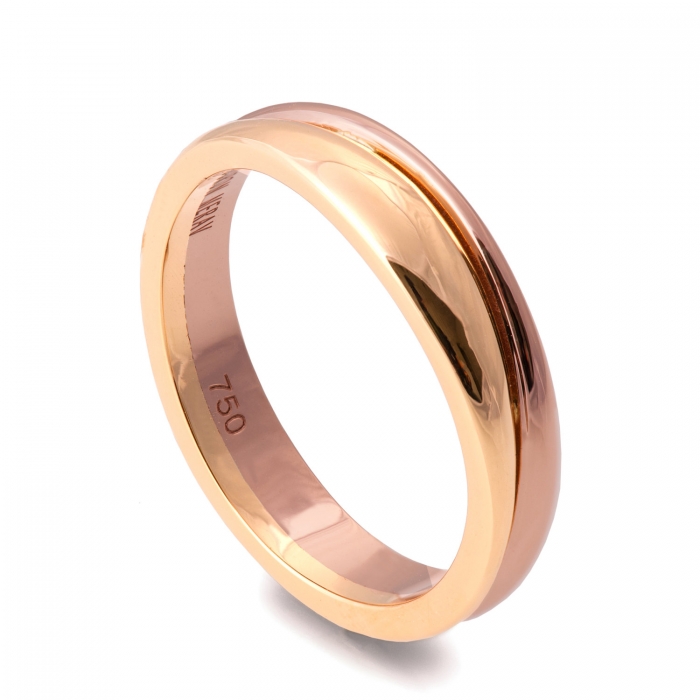 Another great pressed gold design, this ring MeanderWorks is one of our faves.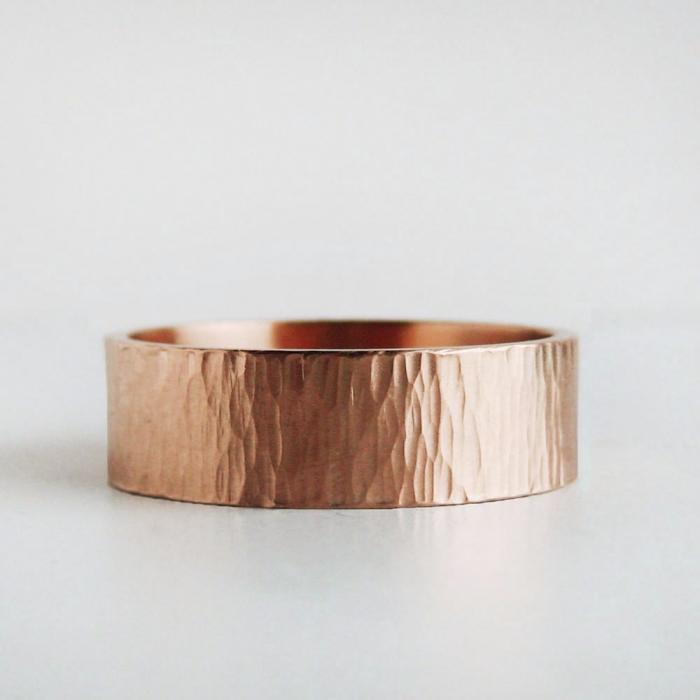 This bohemian styled rose gold ring by PenelliBelle is an absolute dream.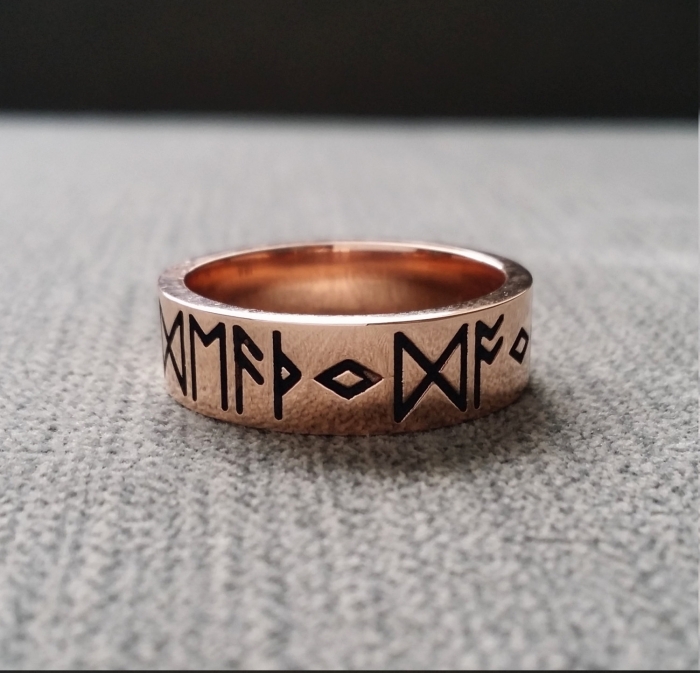 Finally, this intricate rose gold ring by DownToTheWireDesigns mixes masculinity and beauty effortlessly.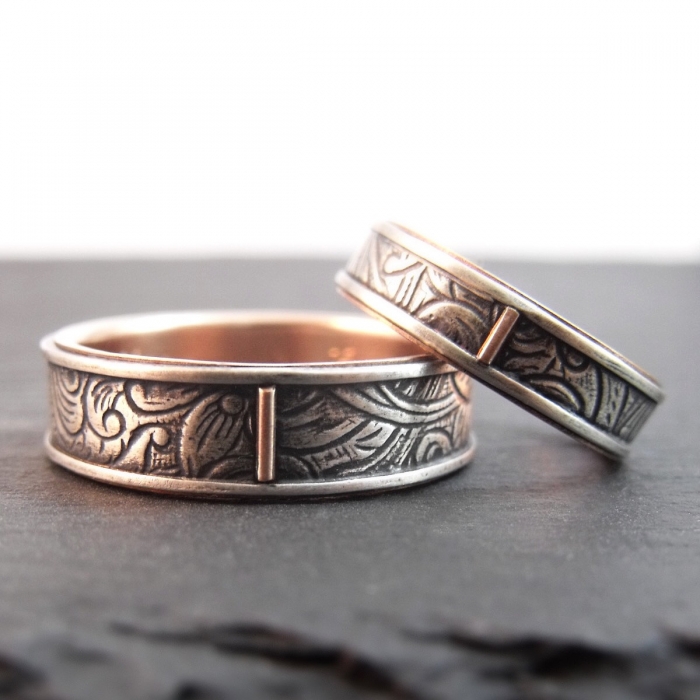 *This post contains Etsy affiliate links
Save
Save
Save
Save
Save
Save
Save
Save
Save
Save