Couples are getting creative when it comes to styling what their guests are sippin' on. Beverage bars offer a DIY-friendly way to display your drink options while adding to the decor and encouraging interaction amongst guests. Garnish your displays with beautiful signage, whimsical straws, and antique dispensers and pitchers and you have a recipe for success. Need inspiration? We've provided five flavors of beverage bars that are guaranteed to go down smooth.
Water Drink Station
Particularly popular for summer weddings, give guests a quick cool down before the ceremony with a water station. Fill stylish water dispensers with fanciful flavors such as lemon and cucumber, lime and mint, and strawberry.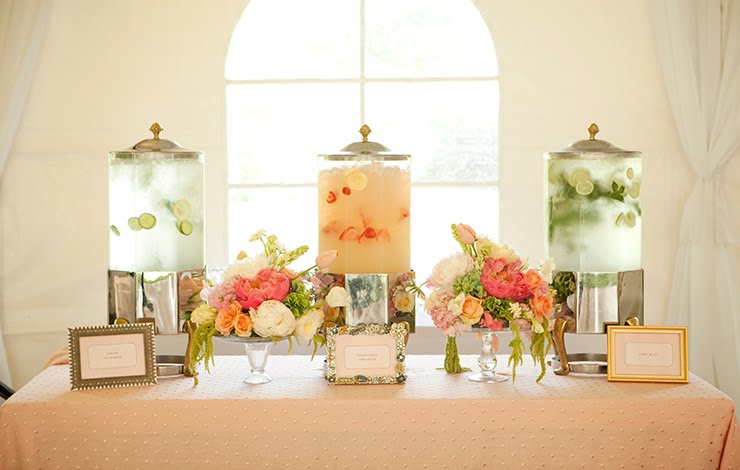 Mimosa Bar
If you're having an early afternoon wedding or post-wedding brunch, create a make-your-own mimosa bar. Pick a few juices, such as blood orange, strawberry, lemonade, and pomegranate, and an assortment of fresh berries served up in pretty containers. Add a few bottles of your favorite sparkling wine and you're ready to get the party started.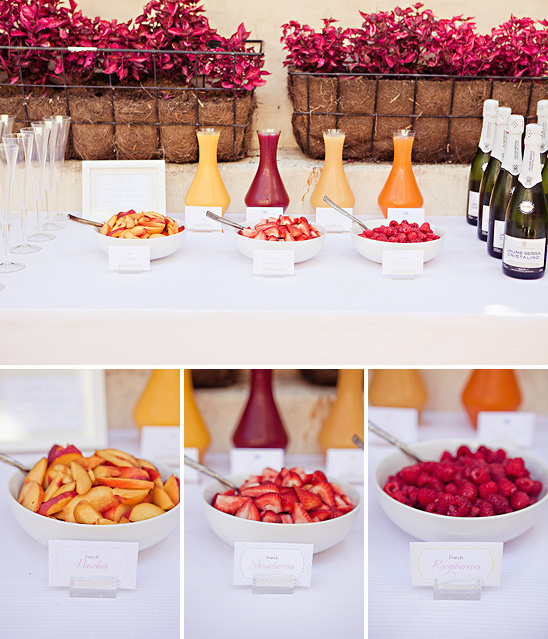 Bloody Mary Bar
Another DIY brunch favorite that will feel like a godsend for guests at the farewell breakfast is a make-your-own bloody Mary bar. Serve up tomato juice, top shelf vodka, and a variety of fixins such as clam juice, olives, limes and lemons, bacon, blue cheese, celery, pickled vegetables (beans, onions, and jalapeños), hot sauce, Worcestershire sauce, shrimp, and seasoning (such as Old Bay or celery salt).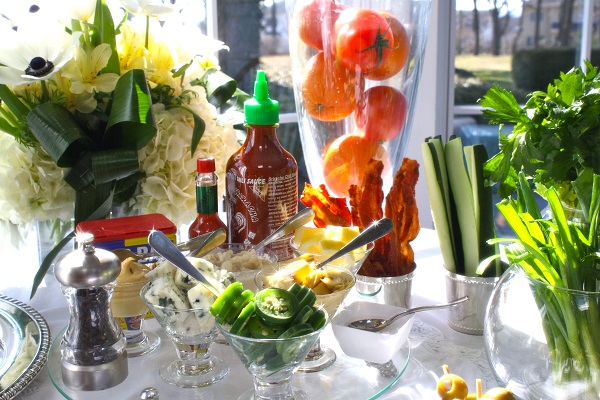 Make Your Own Cocoa Bar
Kids and adults alike are sure to love a classic cocoa bar, a must-have for winter weddings. (DIY hot cocoa on a stick would be perfect!)  Include fun toppings such as a variety of creamers and syrups, marshmallows, peppermint sticks, caramels, cookies, chocolate chips, chocolate shavings, and whipped cream. For the adults, offer alcoholic options to jazz it up such as crème de menthe, Bailey's, or whiskey.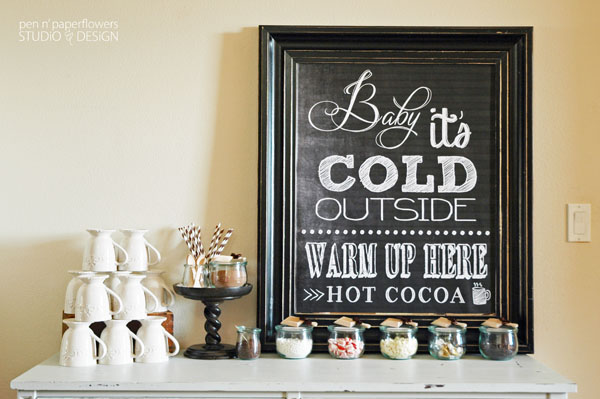 Bourbon Bar
Tastings at weddings are becoming hugely popular and this cocktail activity is sure to be a crowd-pleaser. Serve up a variety of barrel-aged libations in antique crystal decanters, along with crushed ice and garnishes such as fresh mint, lemons, and limes.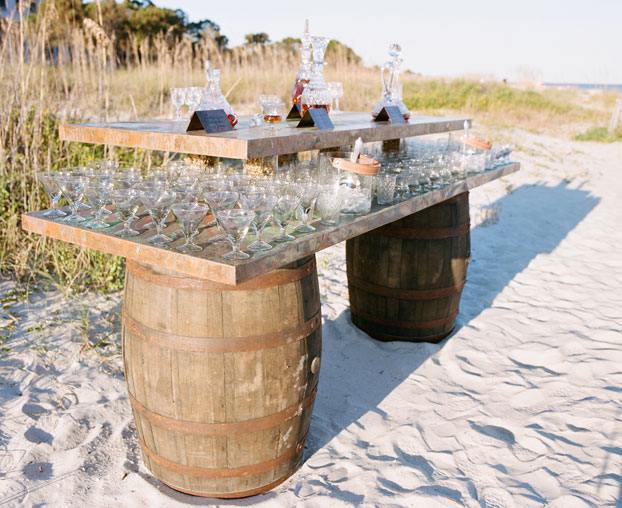 Photo one: Marthastewartweddings.com; Photo two: ontobaby.com; Photo three: vittlemethis.squarespace.com; Photo four: pnpflowersinc.com; Photo five: gardenandgun.com