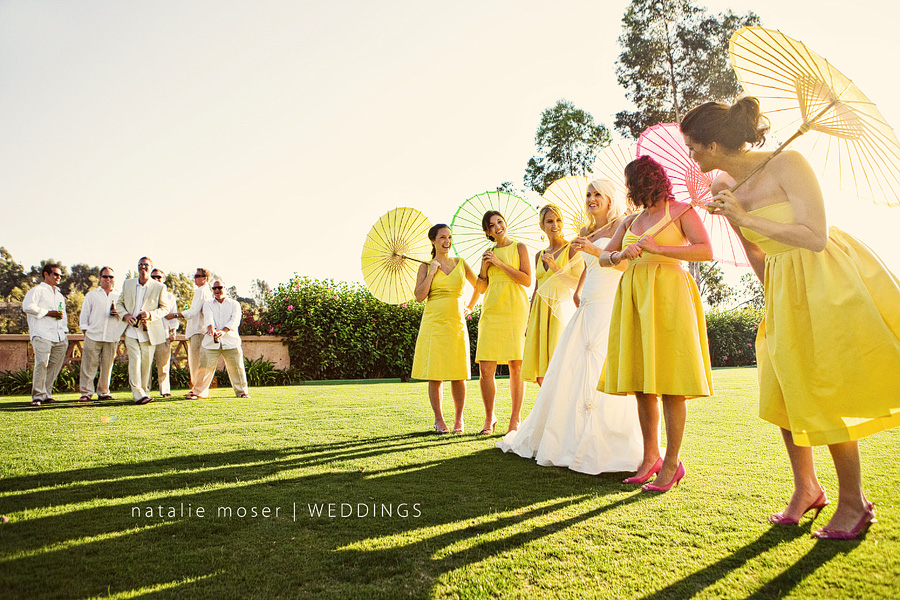 You want an outdoor summer wedding. It might be hot. Really hot. How will you guests keep their cool?
There are several ways to keep your guests from melting in the heat.
Wedding fans are  practical and pretty for an outdoor ceremony. I love the idea of DIY program fans, but there are other alternatives.
Wanderluster over at Rambling Renovators headed out to her local Chinatown and purchased sandalwood fans for her August wedding. She wrapped the ends with wrapping paper from Paper Source and attached coordinating ribbons.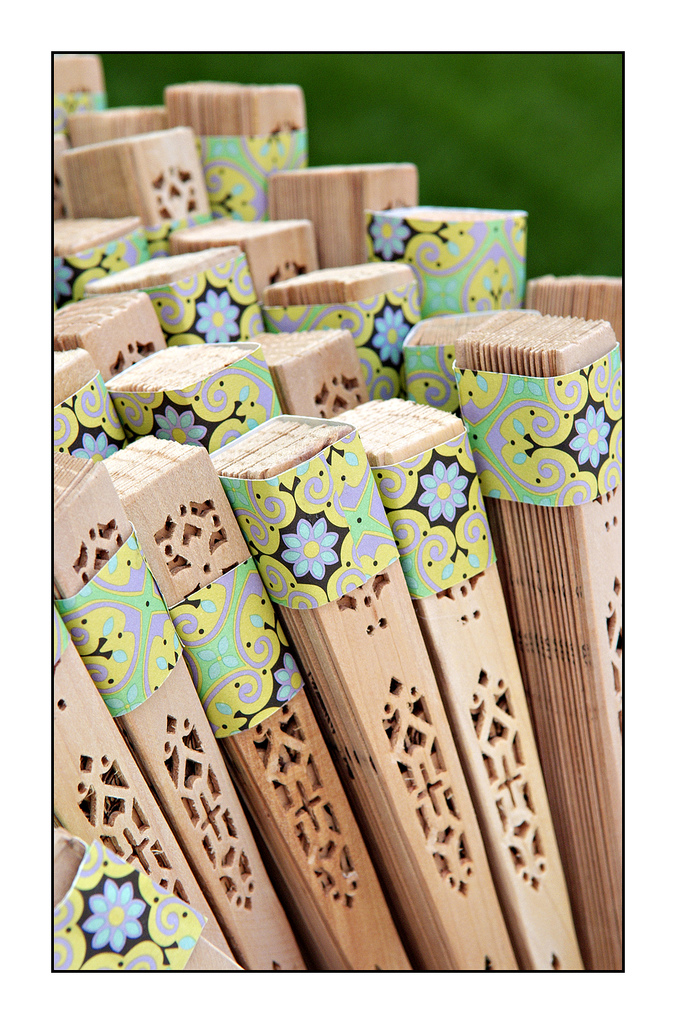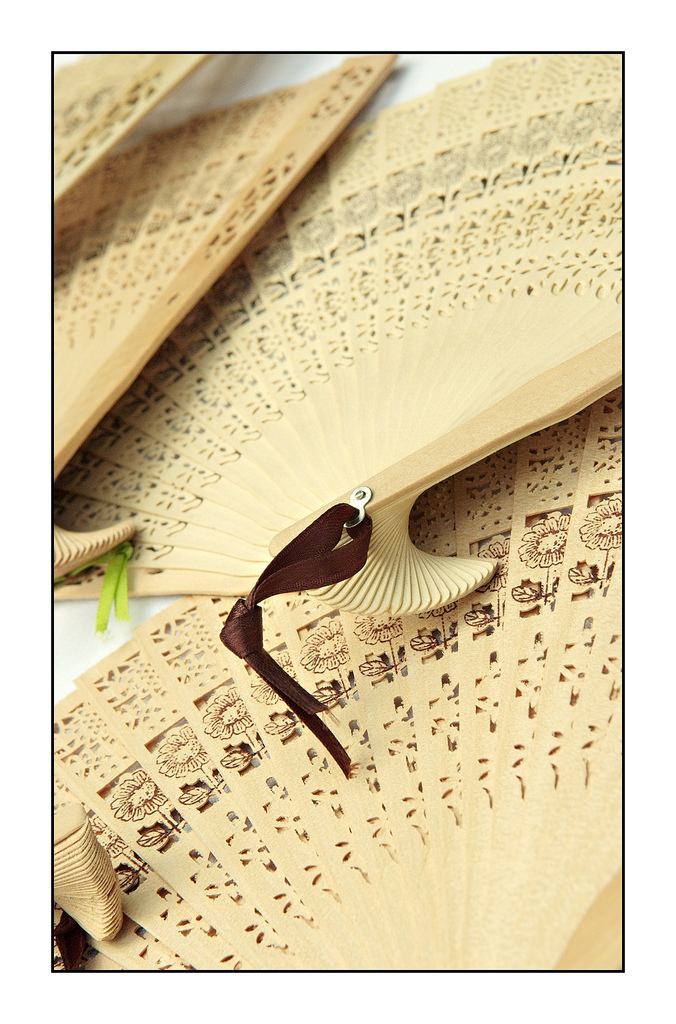 After the ceremony, the guests headed over to the cocktail area and were greeted by servers with cold "oshibori", which are wet towels you often see in Japanese restaurants. Wanderluster bought the oshibori from The Oshibori Company in what she describes as a "a yummy peach mango scent."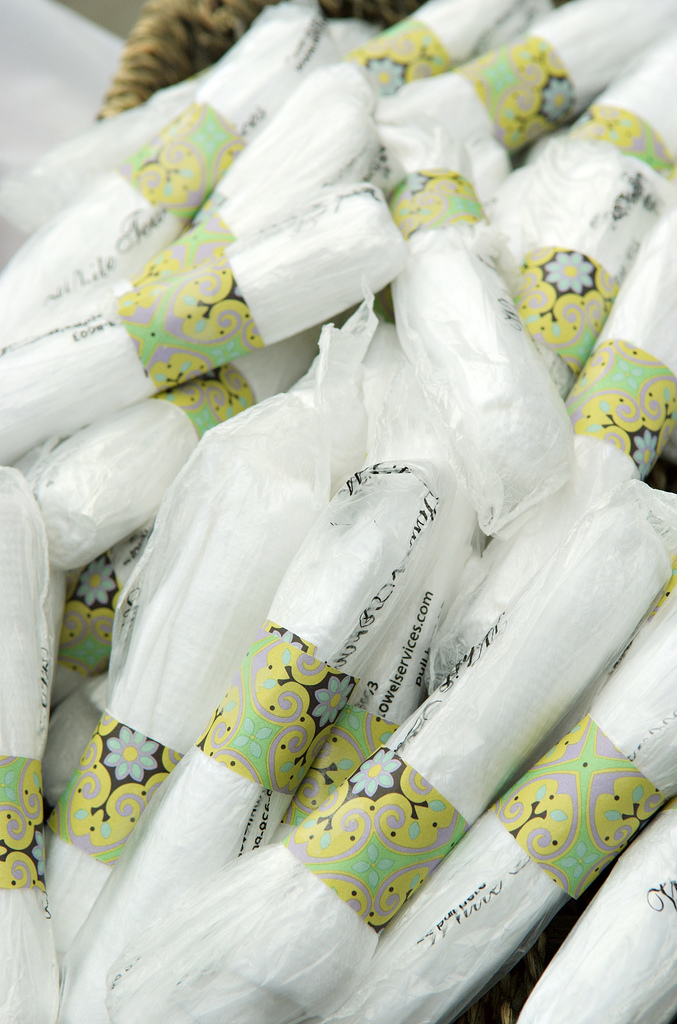 "It was a great way to help our guests freshen up after sitting in the sun!" she writes.
Another way to keep your guests cool is to offer cold water or other beverages like lemonade at the entrance area where the ceremony will be taking place.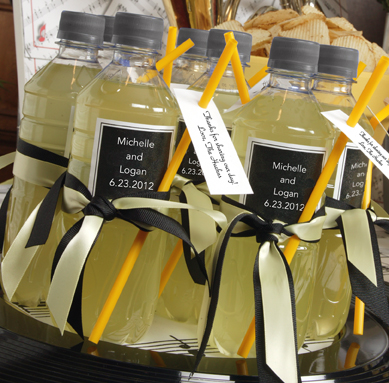 If you have elderly guests and your region is prone to extreme heat, make sure that there is seating in a shaded area during the ceremony. The last thing you want is a bad case of heat stroke at your wedding!
Photo One: Natalie Moser; Photo Two, Three, Four: Rambling Renovators; Photo Five: Getmarried.com