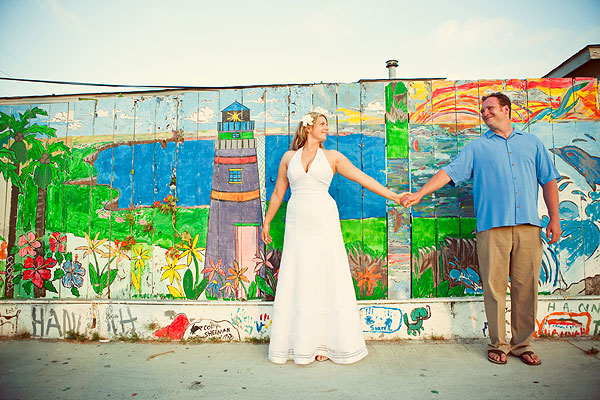 McKenzie, 33 & Jeremy, 36
Wedding Date: August 15, 2009
Number of Guests: 75
Wedding Cost: $35,000 – $45,000
Wedding Ceremony Location: Ocean View Villas, San Diego, CA
Wedding Reception Location:Ocean View Villas, San Diego, CA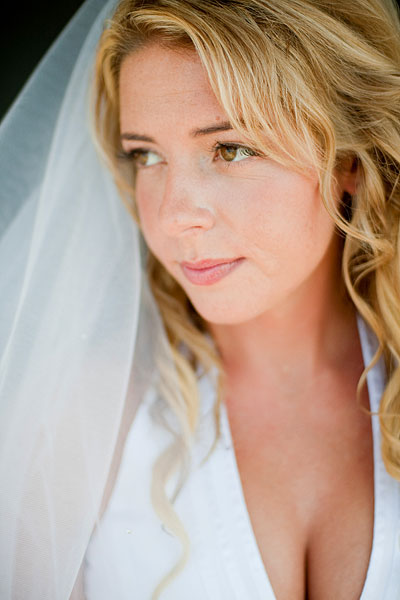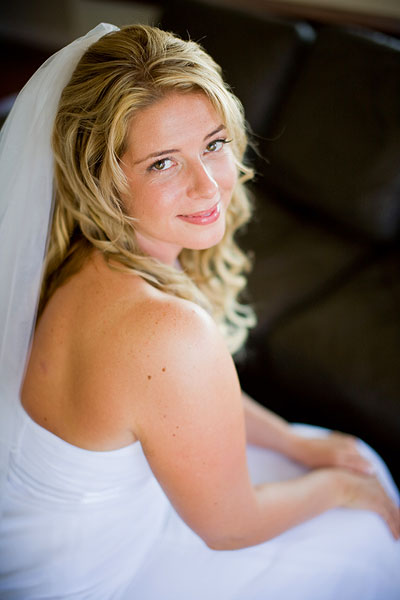 Why did you have an intimate wedding?
It was a bad year for the economy, so many friends and family could not make it! But, honestly, it was all about the space and the view. It's a smaller space, so we didn't end up inviting that many people! We found the location online while we were living in Japan about 3 years ago and we planned everything from there!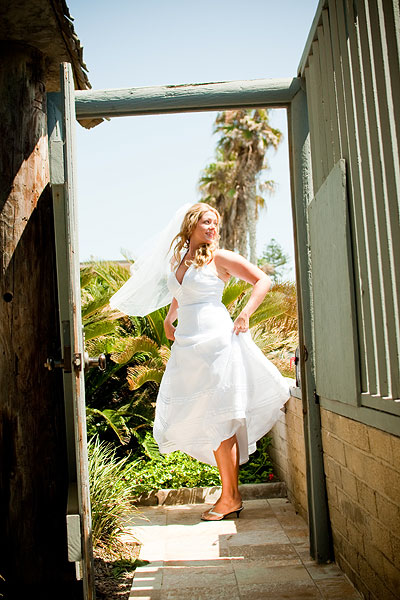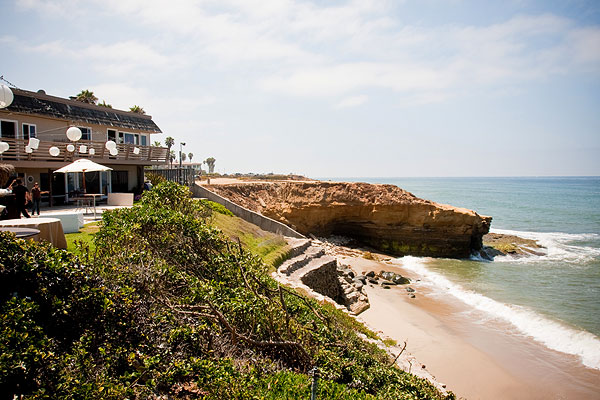 What are some the challenges that you faced planning an intimate wedding?
We really didn't have too many challenges because we found some amazing people to help us. Our wedding planner, Carmin, has planned a lot of weddings at the Villas, so she was a pro. She had the idea to have the ceremony, then a cocktail hour so they could change the seating into dinner seating. She was amazing at making the most of a small space!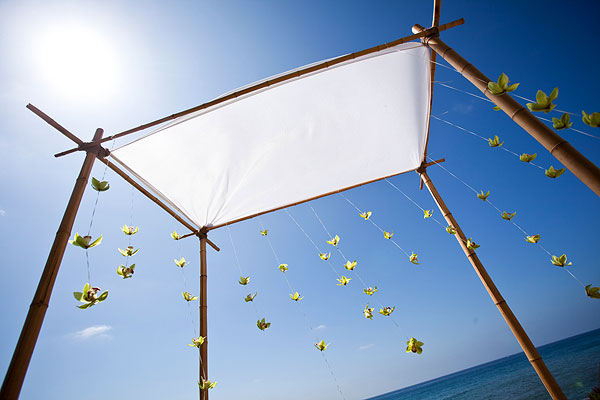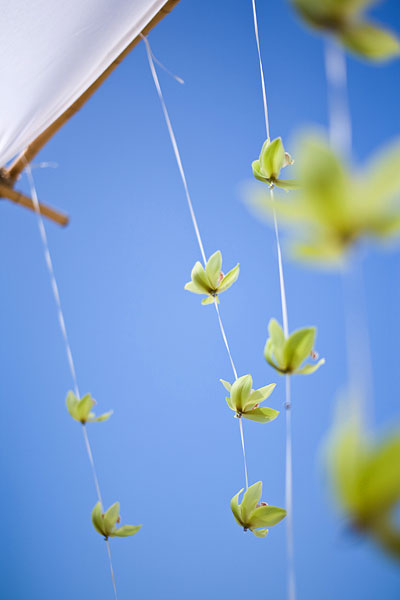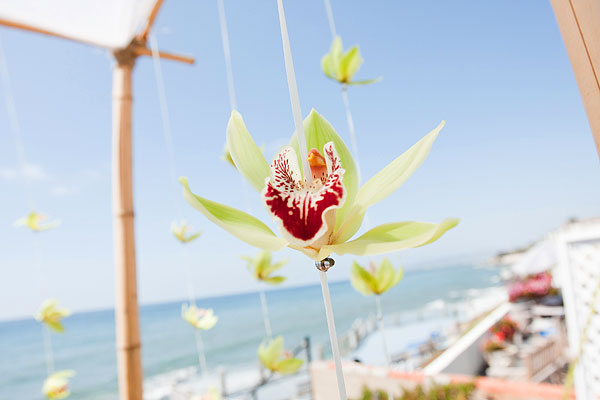 Was it difficult to pare down the guest list?
Yes, especially when our family wanted to send invitations out to everyone! We are both older, so we were able to set boundaries. We really didn't want people at our wedding if we didn't know them! It was really hard saying no, but it would have been much harder if we were younger! We kept it to close family and friends and it worked out well!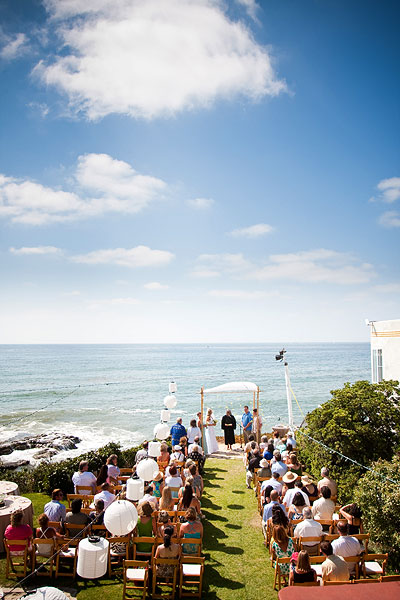 What were the highlights of the ceremony?
I loved when Jeremy played the trumpet for me during the ceremony, I was really surprised!
Jeremy loved the whole thing, he says, especially my vows to him.
We both loved the simplicity that we stuck with and all of the Japanese and "island" influence we were able to bring with the decorations and details. It was a beautiful day. We wish we could do it again!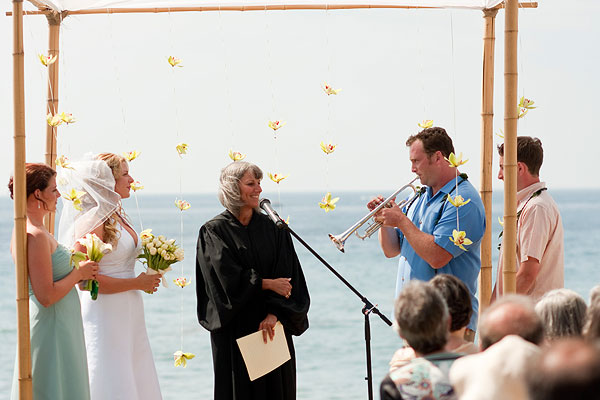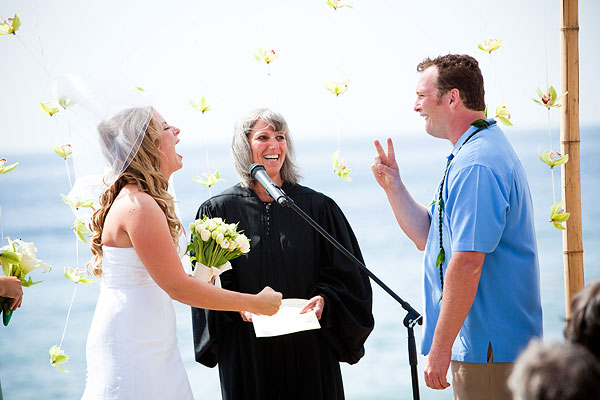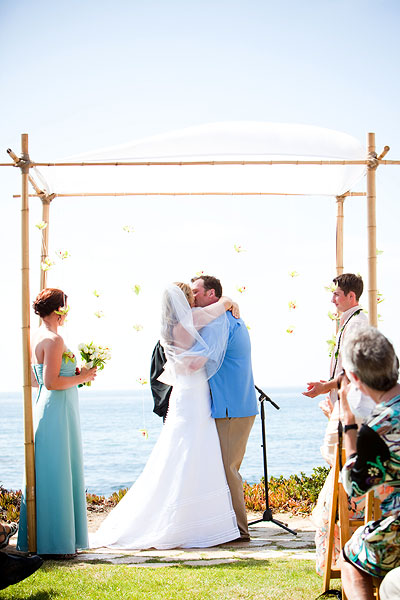 What were the highlights of the reception?
For me, definitely our DJ and the dancing!  I also loved doing the hora and having so many of our guests involved in the dance. My favorite thing was when I looked over to see two of my former students lifting Jeremy's chair for the chair dance part of the hora. That was a tremendous moment for me personally!
Jeremy loved having the reception at the same spot as the ceremony. For a surfer, the spot was absolutely ideal!
We both also loved the pictures that came from the reception. That was so important – to have an amazing photographer!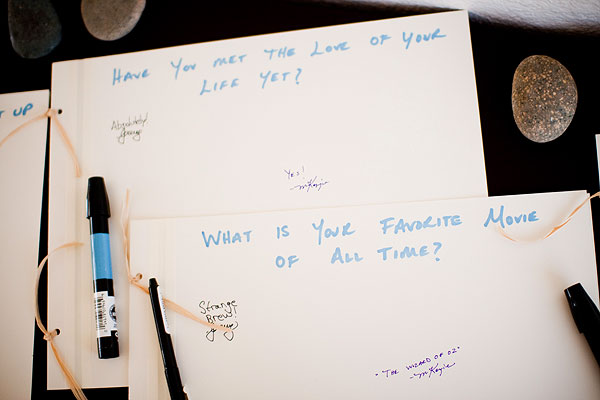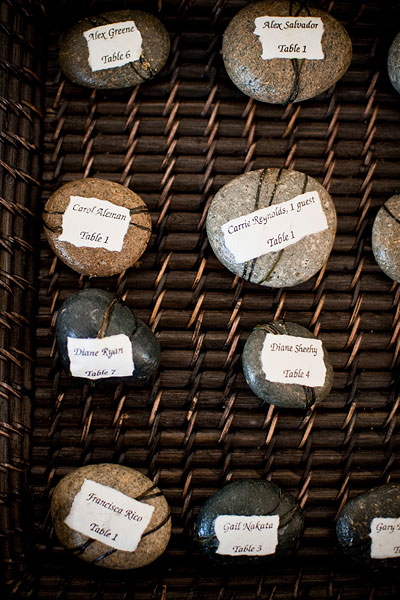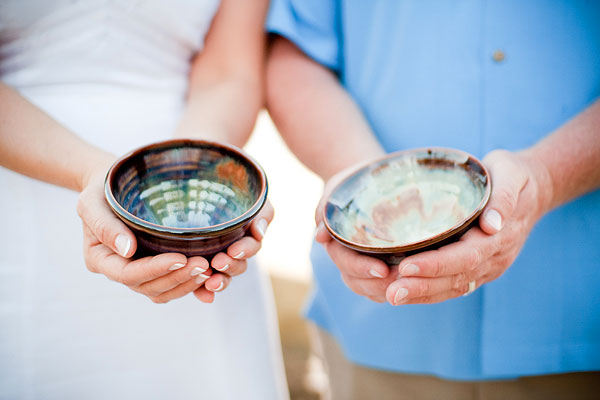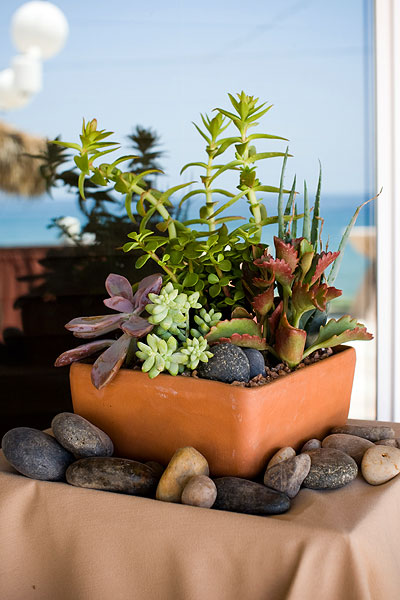 What was the best thing about having an intimate wedding?
Even with only 75 guests, it was hard to get around to talk to everyone. I can't imagine how it would have been if there were more people! By the end of the night, it felt like a small party. It wasn't overwhelming and we were really able to relax and have a blast! Getting shuttles to take everyone to our favorite after hours pub was a great idea, but we couldn't have done it the same way with more people! It was great!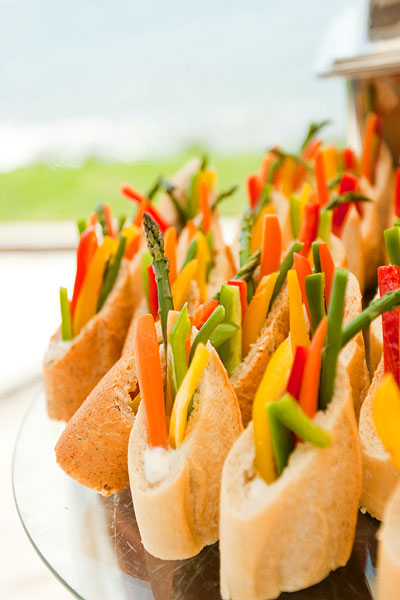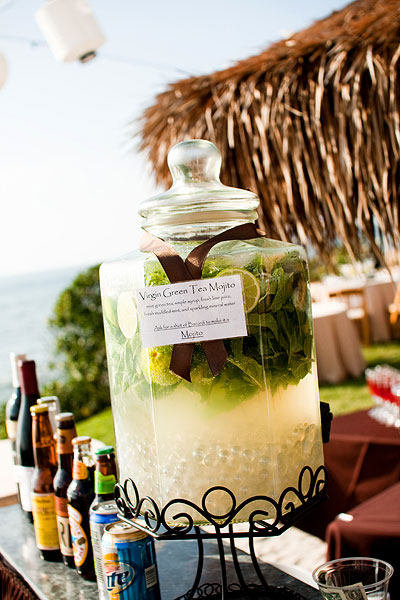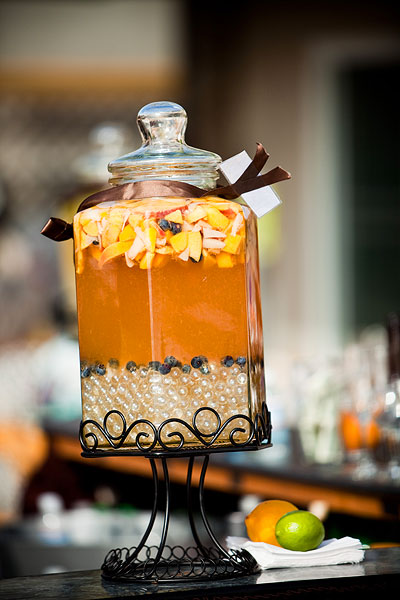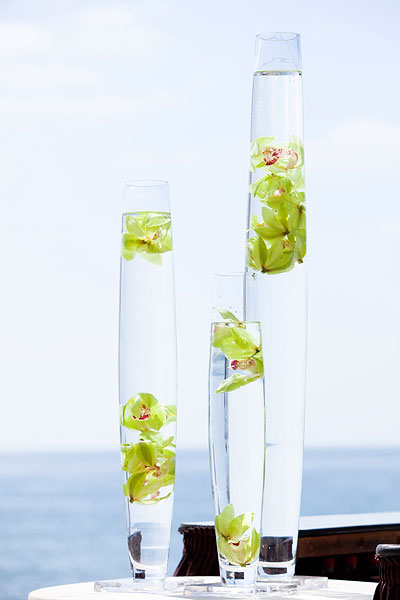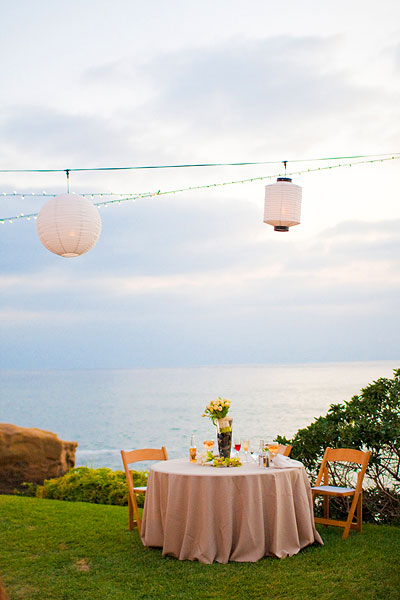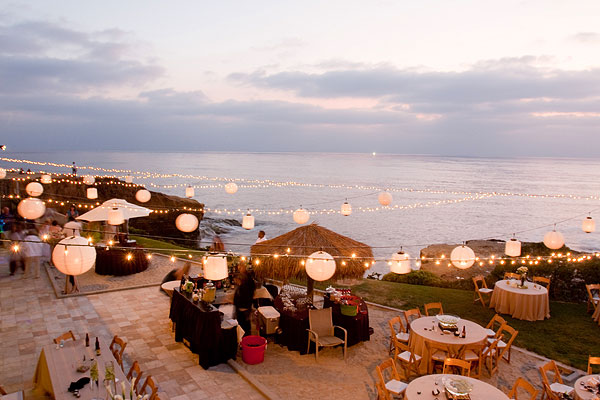 What advice do you have for couples who are considering an intimate wedding?
Do it!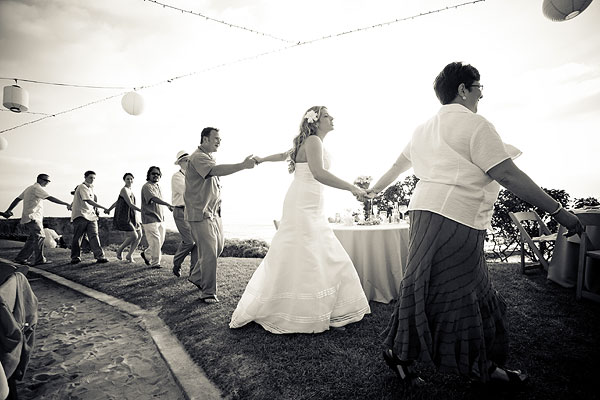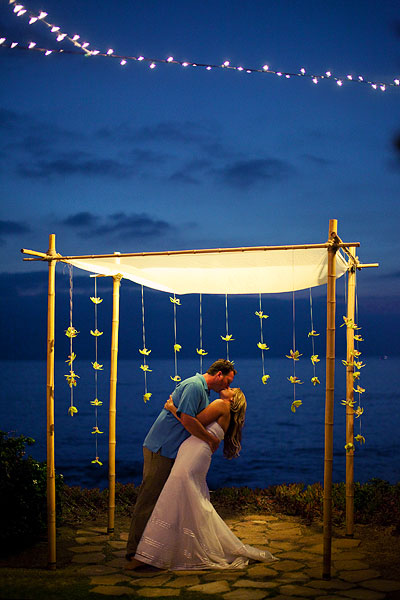 Vendors:
Venue: Ocean View Villas, Sand Diego, CA
Photographer: Embrace Life Photography
Flowers: botanicasd.com
Catering: continentalcateringsd.com
Coordinator: carmindesign.com
Cake: sweetcheeksbaking.com