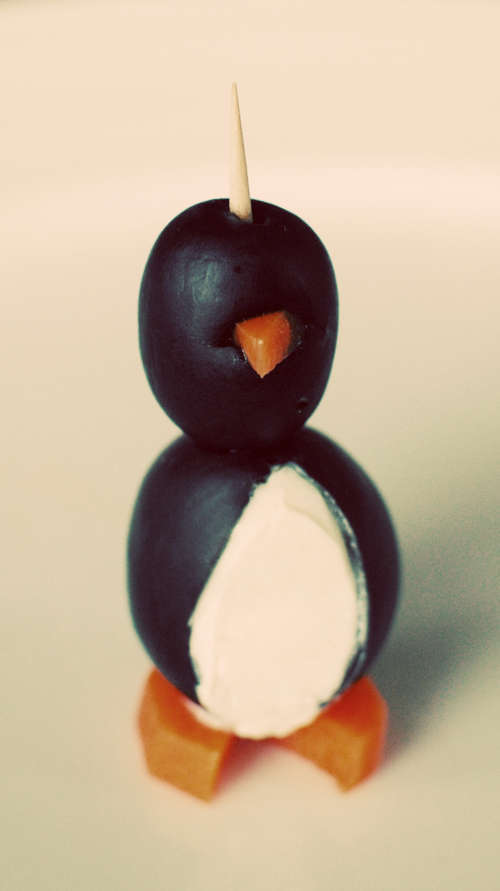 My husband and I made an army of these cream cheese penguins for New Year's Eve. (I found the recipe over at allrecipes.com – an awesome site for party appetizer ideas.) Not only are they adorable, olive-lovers will find them delish!
These would be perfect for a party or a wedding shower. Your guests will think you have some serious culinary talent:)
Ingredients
18 jumbo black olives, pitted
1 (8 ounce) package of cream cheese, softened (I used herb and garlic cream cheese)
18 small black olives
1 carrot (if you don't like carrots, try cheddar cheese for the feet)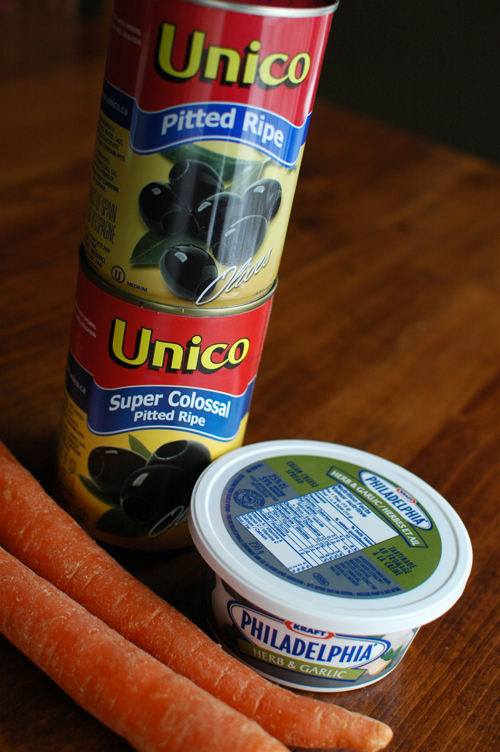 Directions
Cut a curved slit from top to bottom, lengthwise, into the side of the olive. Cut another curved slit (curve going the opposite way as the first one)  beside the first slit, leaving 1/4 inch to 1/2 inch  gap in the center of the curve. This is where you will insert cream cheese.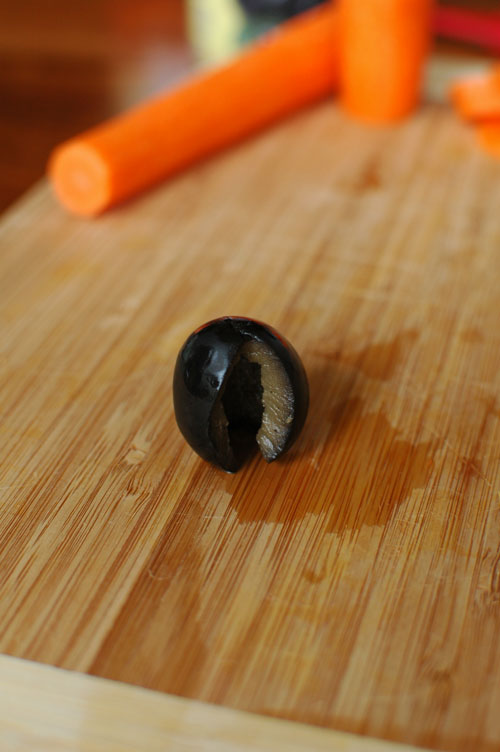 Whip cream cheese with a hand-mixer. Place softened cream cheese into a piping bag.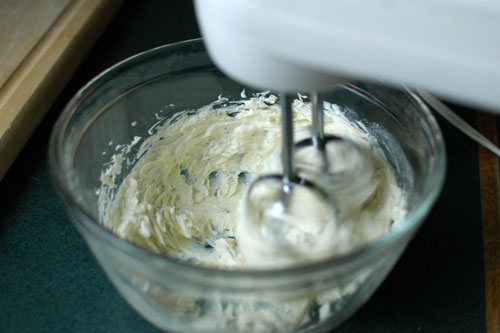 Carefully pipe the cream cheese into the olive.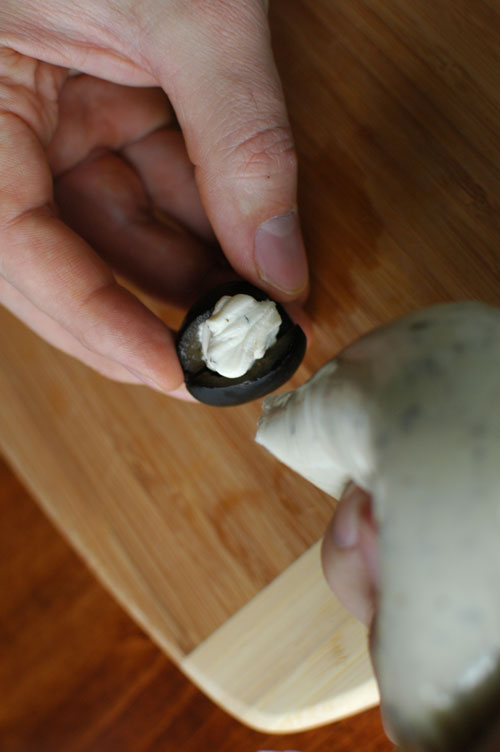 Smooth cream cheese with a knife.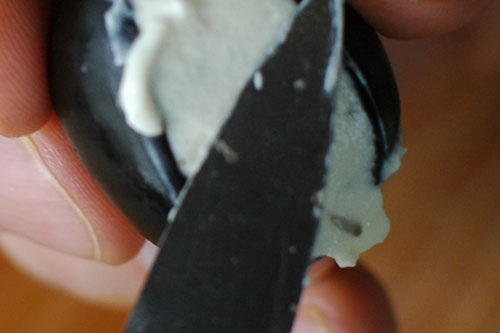 Peel carrot and slice into 1/4 inch rounds.
Cut a small notch out of each carrot slice to form feet. Save cut out piece of carrot for beak.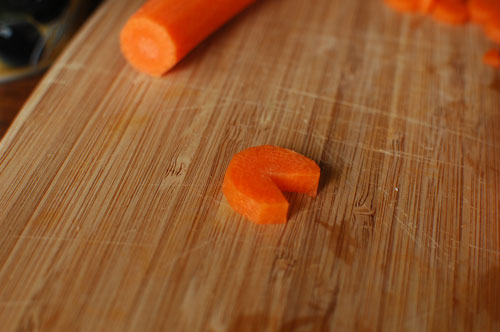 Cut a small horizontal slit into center of small olive and insert leftover piece of carrot for beak.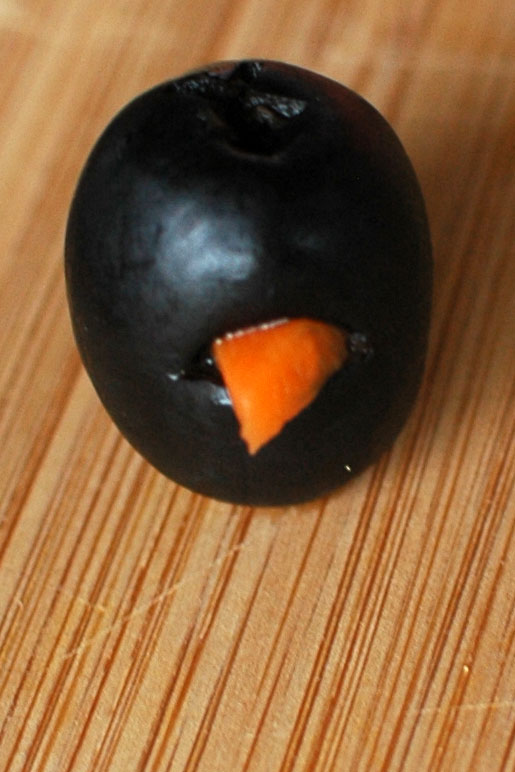 Set the big olive, large hole side down onto the carrot slice.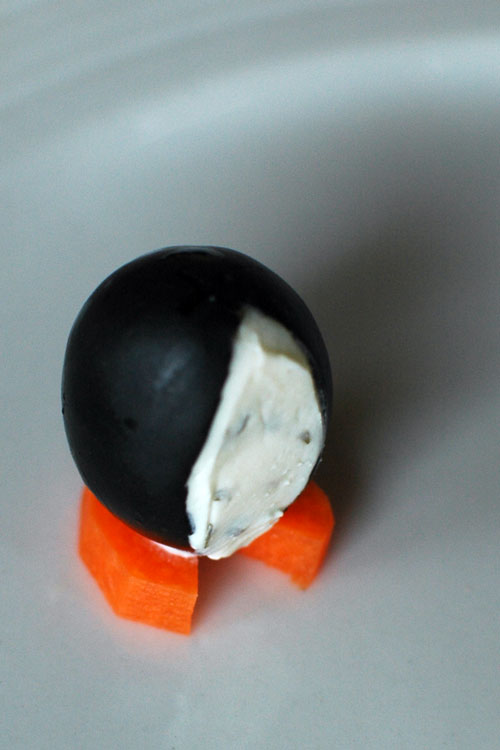 Set  small olive onto the large olive, making sure the beak, chest, and notch in the carrot line up. Secure with a tooth pick.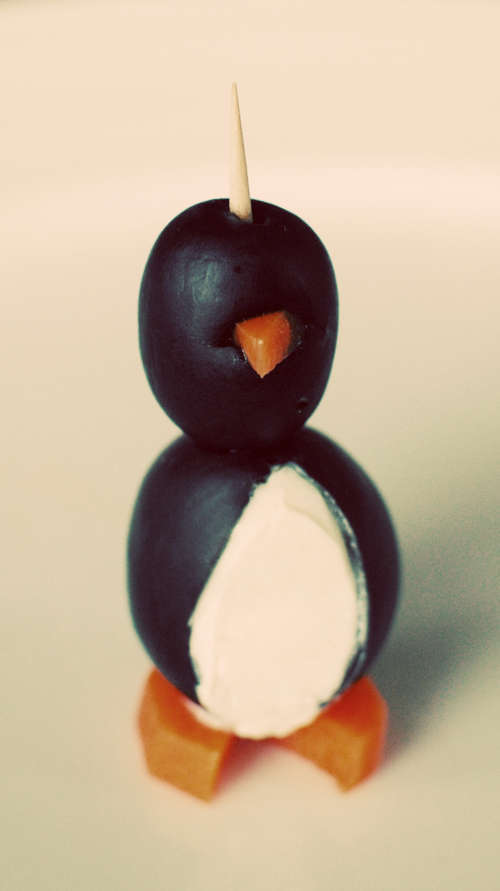 There you have it: a cream cheese penguin to wow your guests!