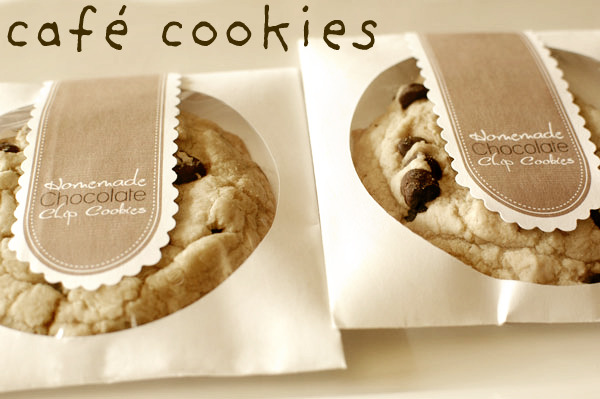 I love cookie favors! Especially when the cookies are homemade and delicious – like these chocolate chip cookies! I've made cookies from this recipe easily more than a dozen times. Everyone loves these soft, delicious cookies and I assure you that you will too! They would be perfect wedding favors and one of the highlights of your cookie table. Not only am I giving you the recipe, but free downloadable labels for your cookie favors designed for IW readers by the talented Brittany over at Pink Peacock Designs. All you will need to wrap these awesome favors are some white CD sleeves
, full sheet labels
for printing out your free labels and scissors (scallop)
.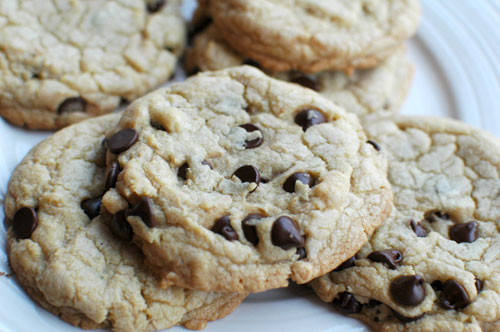 Chocolate Chip Cafe Cookies (These are like the big, fat, chewy cookies that you find in cafes – only better!)
Makes 18 big cookies
2 cups all-purpose flour
1/2 teaspoon baking soda
1/2 teaspoon salt
3/4 cup unsalted butter, melted
1 cup packed brown sugar
1/2 cup white sugar
1 tablespoon vanilla extract
1 egg
1 egg yolk
2 cups semisweet chocolate chips
Preheat oven to 325 degrees.
Sift flour, baking soda and salt; set aside.
Cream together melted butter, brown sugar and white sugar until well blended.
Beat in vanilla, egg and egg yolk until light and creamy.
Mix in the sifted ingredients until just blended. Stir in chocolate chips by hand using a wooden spoon.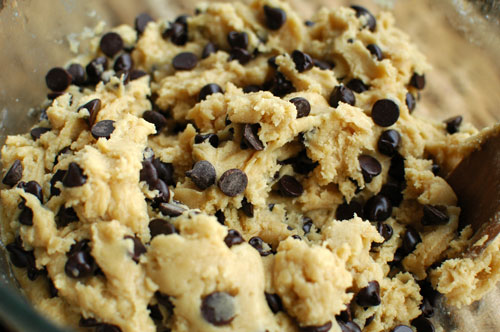 Drop the cookies 1/4 cup at a time onto baking sheet. Cookies should be approximately three inches apart.
Bake for 21 minutes on non-stick pans or 15-17 minutes on regular cookie sheet. Cool on baking racks.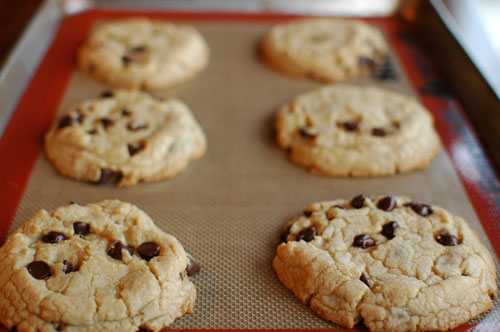 Print out your cookie favor labels on adhesive paper.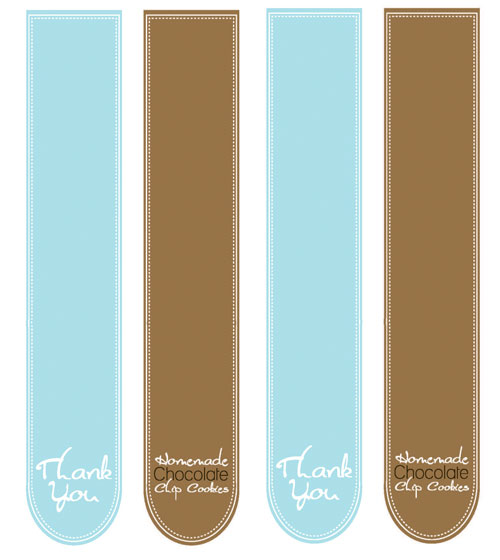 Cut out labels with scalloping scissors. Adhere to white CD sleeves
. Voila! Your fabulous favors are good to go!