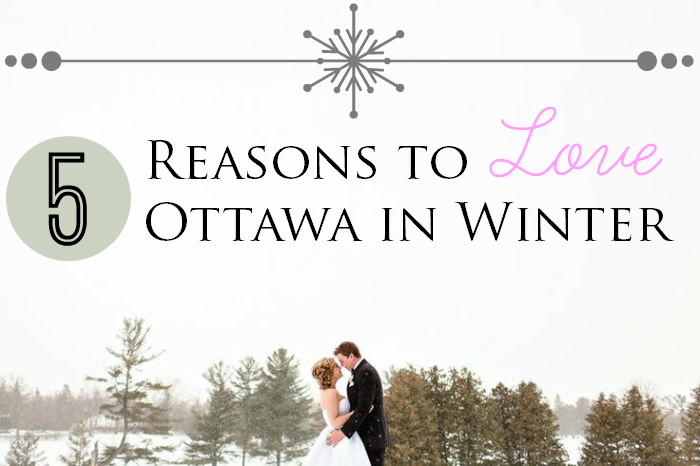 If you adore the romance of a snowy landscape and all the cozy things that go along with the chilly months – like snuggling around a roaring fire, warm beverages and moonlit strolls through quiet, snowy streets, then a winter wedding will likely be a perfect fit for you and your sweetheart! And there's no better place to embrace the beauty of winter than in Ottawa!
There are oodles of reasons to love Canada's Capital during the chilly months. Whether it's a destination wedding, or a honeymoon in Ottawa, we've rounded up five great reasons to say yes to romance in the snowy capital. Read on and you just might be convinced to start making plans!
1. It's a winter wonderland! There are countless ways to enjoy winter in Ottawa. Whether you are into skiing, snowboarding, skating or simply enjoying the splendors of nature on foot, you will find myriad ways to make the snowy landscape your playground.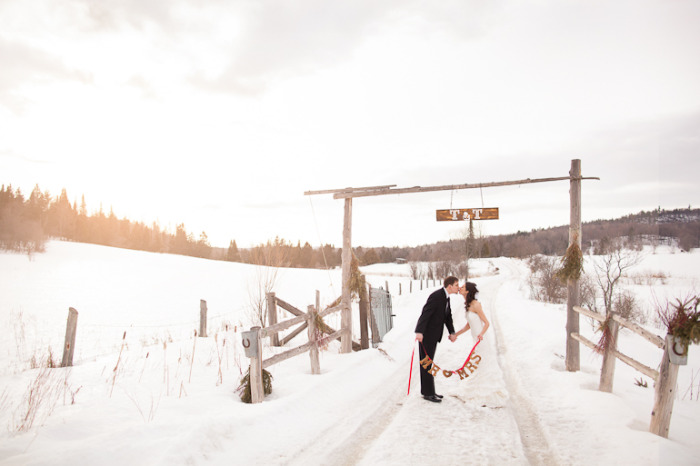 2. The romantic Rideau! Did you know that Ottawa's Rideau canal is the world's largest skating rink? The Skateway is 7.8 kilometres long, and begins just steps from Canada's Parliament Buildings.  Typically, the Skateway opens in January and, in February, many activities take place on the frozen canal during Winterlude. If you are looking for awesome winter photo shoots, lace up your skates and head down the canal!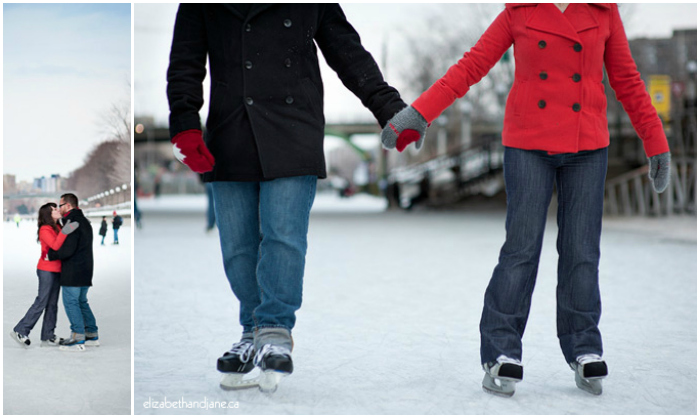 3. Beavertails. You can't visit the Rideau Canal without indulging in a Beavertail! What are Beavertails you ask? Let's just say they're not exactly good for your waistline, but after a vigorous skate with your sweetie on the Rideau, who is counting calories? Beavertails are a type of fried pastry that is shaped to resemble a beaver tail.  The pastry is coated with butter and cinnamon-sugar and then topped with a variety of flavors that include chocolate/hazelnut, maple or caramel. The couple below loved Beavertails so much, they included the treats in their engagement photos!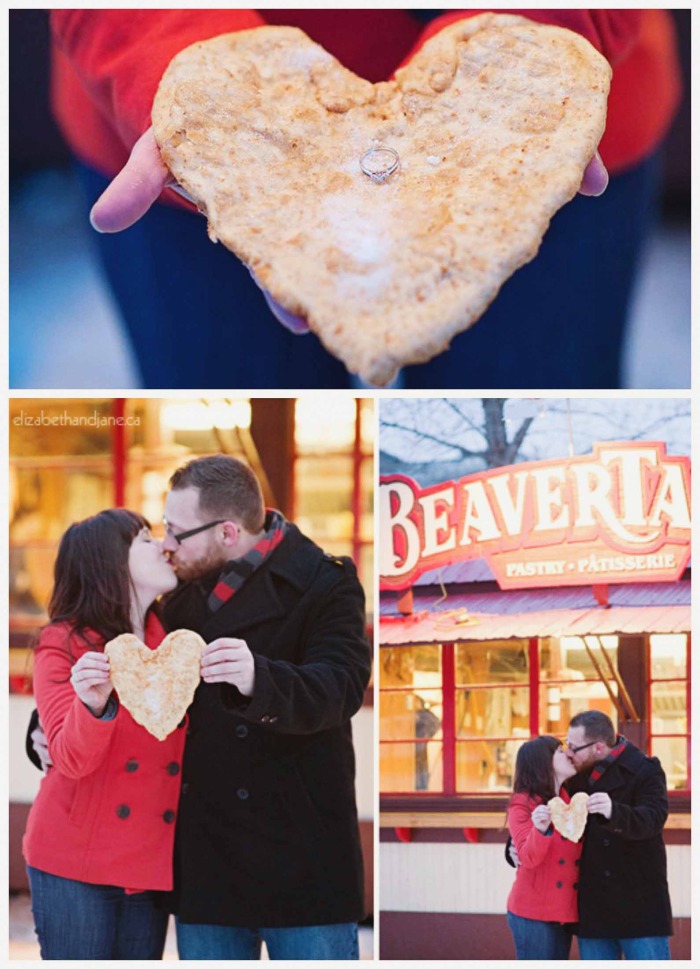 4. Arts and Culture. If you are having a destination wedding in Ottawa, you will love the fact that the city is home to heaps of amazing museums and galleries. From museums located on a working farm, in a brewpub or in a nuclear shelter four storeys underground, to ones that house impressive aircraft collections or art collections, your guests will have plenty to do during their visit to the nation's capital. Why not set up a tour of the Royal Canadian Mint to teach your guests all about Canadian currency?
If you are looking for a unique venue for your Ottawa wedding,  you'll be happy to know that many museums and galleries host wedding. We love this wedding held at the National Gallery: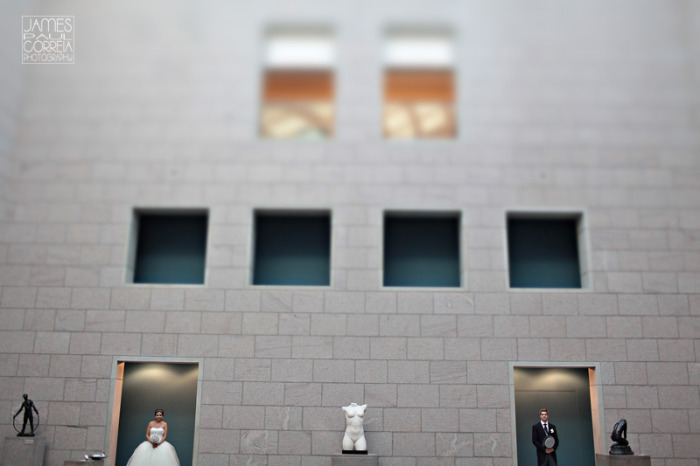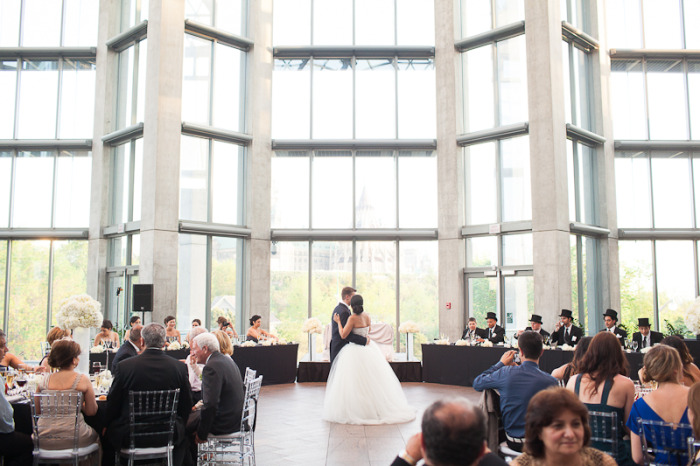 5. The snuggle factor. Whether you are getting married, or you are simply looking for a romantic getaway,  there's no better excuse than an Ottawa winter to grab a cozy blanket and snuggle up with your partner. It doesn't get any more romantic than that, now does it?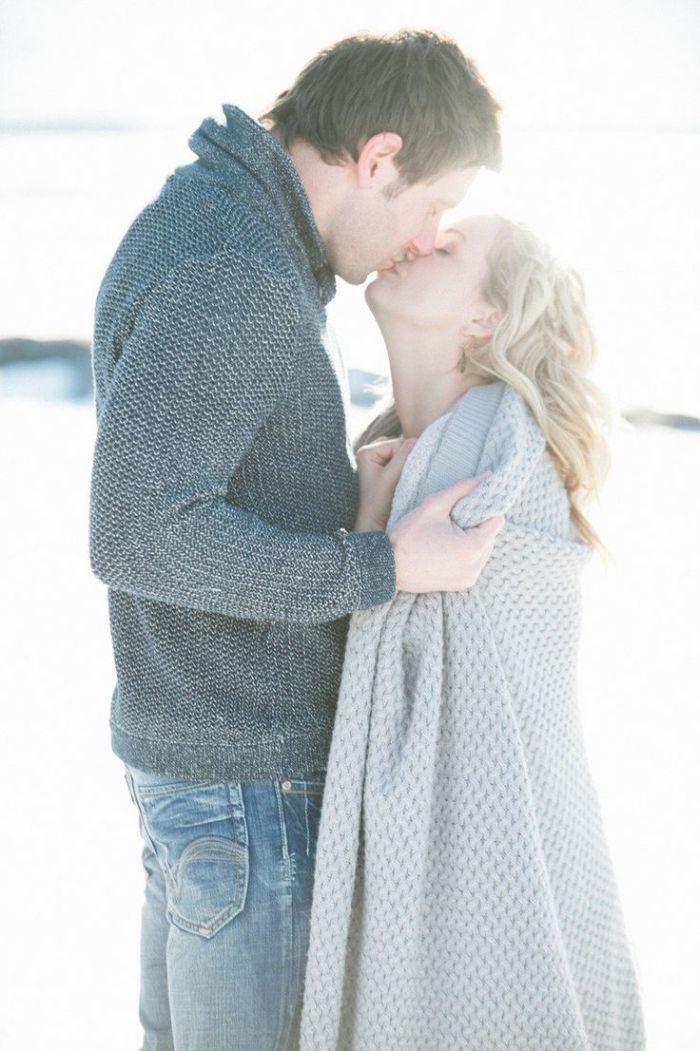 Photo one: bartekandmagda.com; Photo two: Intuition Photography; Photo three and four: Elizabeth and Jane: Photo five and six: James Paul Correia Photography; Photo seven: amb photo