Wedding group shots are quite often hit and miss. It can be a nightmare to coordinate everyone, as well as trying to avoid it looking too cheesy. For a smaller gathering, you can work with your photographer to capture these beautiful moments with your loved ones in an artistic way. Whether you're looking for shot ideas for your wedding party or your entire guest list, we've picked out seven ideas to inspire you.
1. The 'All-In' Portrait

If you are having a small wedding, get your photographer to take a shot of everyone on your guest list. It will be a wonderful keepsake in the years to come.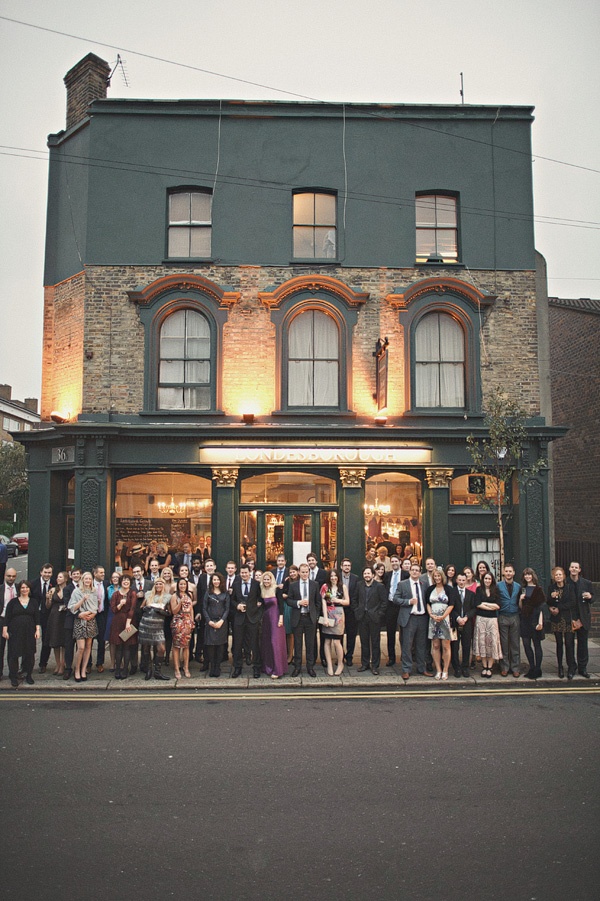 2. The Seated Shot 
Chairs, benches – even a dock, can make for a great photo composition.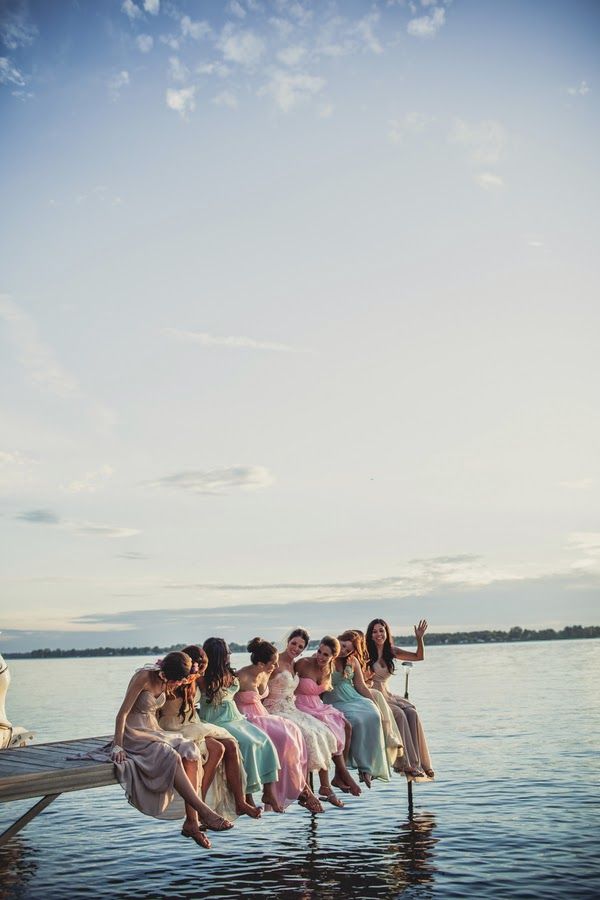 3. The Huddle

What better way to display your affection for your bridesmaids (or your family), than with a group hug?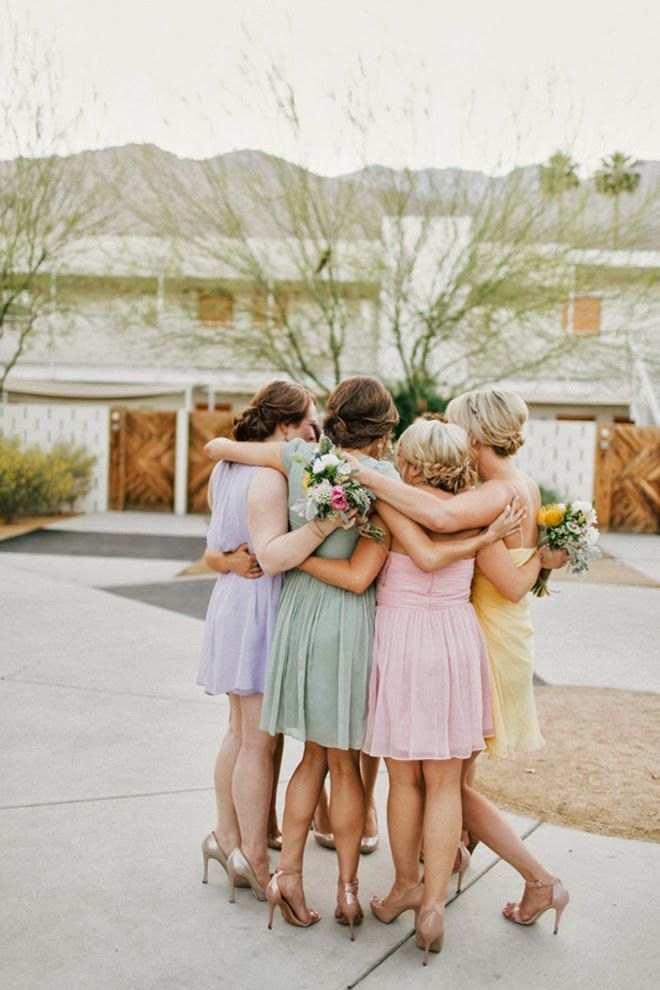 4. Back to the Camera
Sometimes all it takes to add some interest to a photograph is to switch up the angle. This shot shows off the back of the dresses, and of course celebrates your friendship.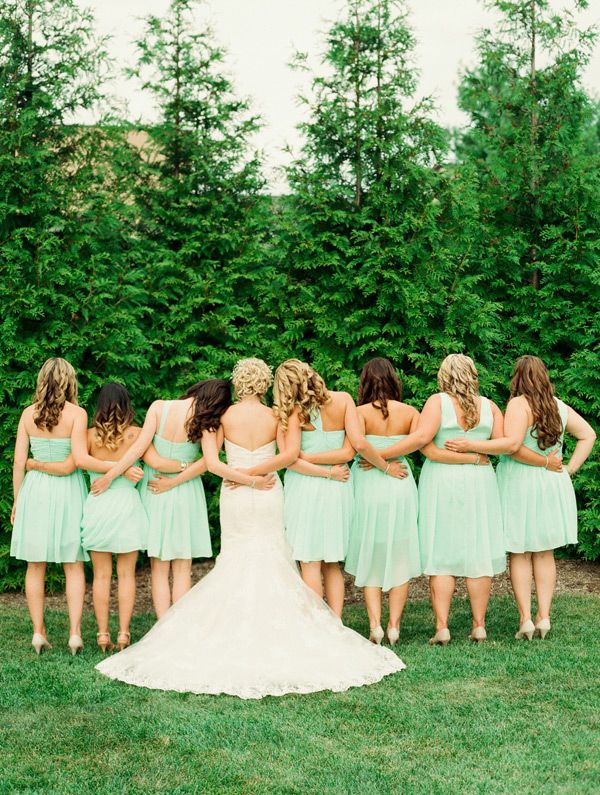 5. Casual Poses
Forget trying to arrange your guests in a stiff format of height order or color coordination. This is such a simple idea that looks great. Use the different elements around you to create different layers of height in your image.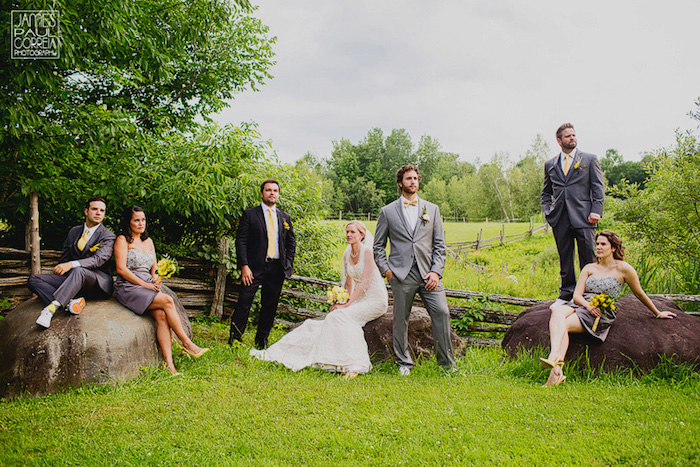 6. Behind The Scenes
We all know that the best images usually come from your photographer snapping away whilst you're getting on with the day. Getting dressed with your friends is a classic image, especially for those who are really not in favor of posing.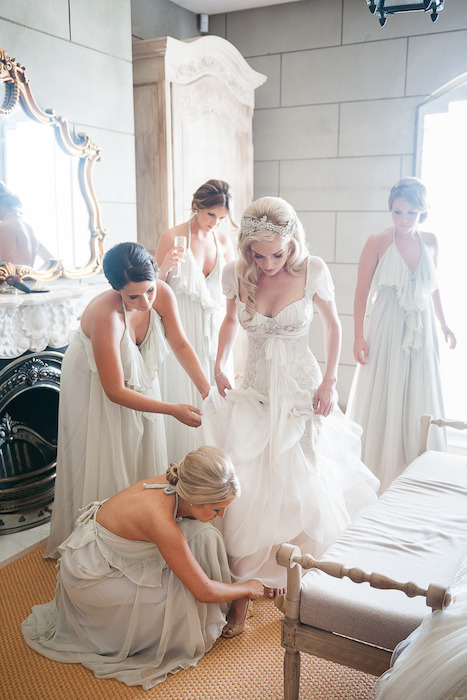 7. Waist Up 
Share the love, with this cute shot. From the waist up, all eyes are on the couple and the scenery in the background is really at its best.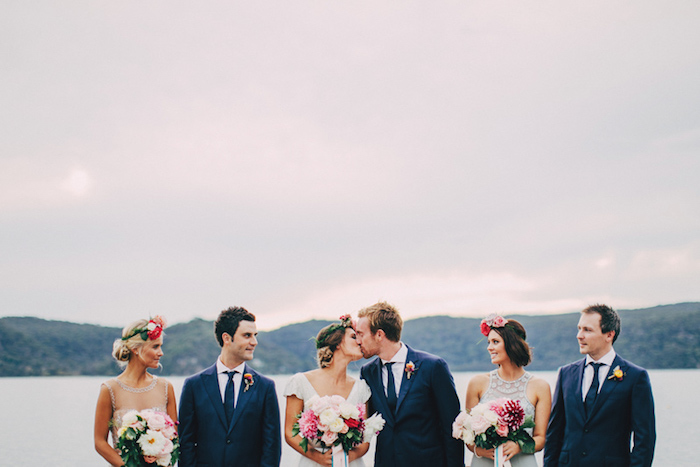 Photo one: rocknrollbride.com; Photo two: Frosted Petticoat; Photo three:Belle the Magazine; Photo four: Lindsay Madden; Photo five: jamespaulcorreia.com; Photo six: stylemepretty.com; Photo seven: davidrobertson.com.au