When it comes to planning your COVID-19 wedding, there can be some confusion surround the etiquette and protocols that guests should follow. To make things clear to your guests and ensure everyone's safety, using COVID wedding signs with clear directions is a must.
This CODIV-19 wedding sign from WillowLanePaperie is a friendly reminder for guests to keep their distance. A minimalist and beautiful design that we love.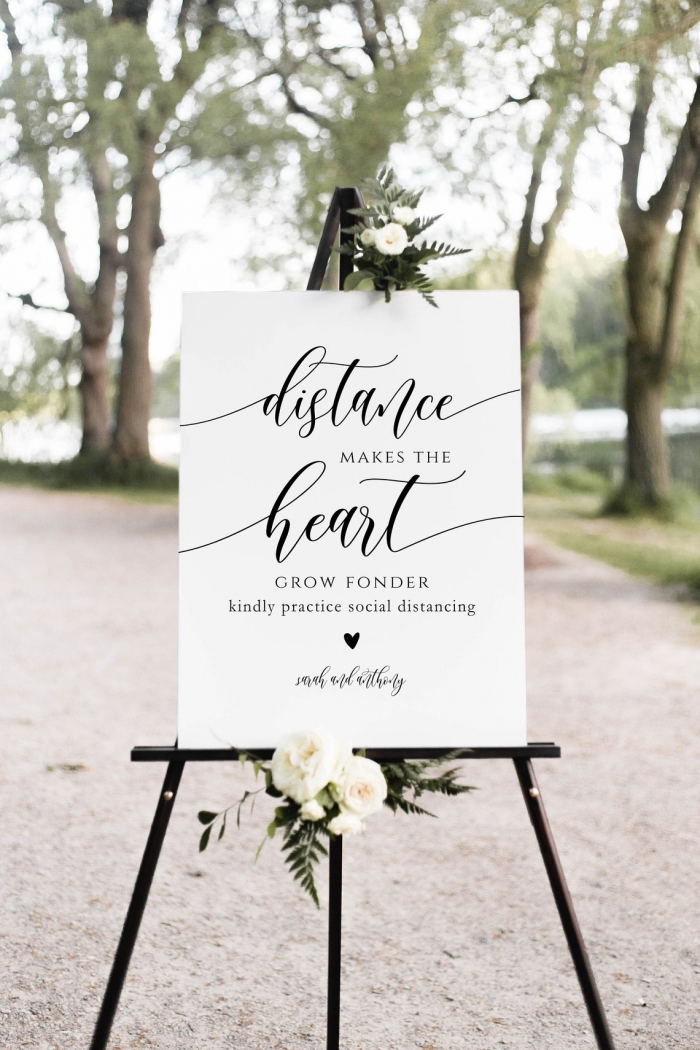 This sleek and gorgeous acrylic wedding sign from SweetNCCollective is sure to catch people's eye, reminding your guests to keep themselves and those around them safe by wearing a mask.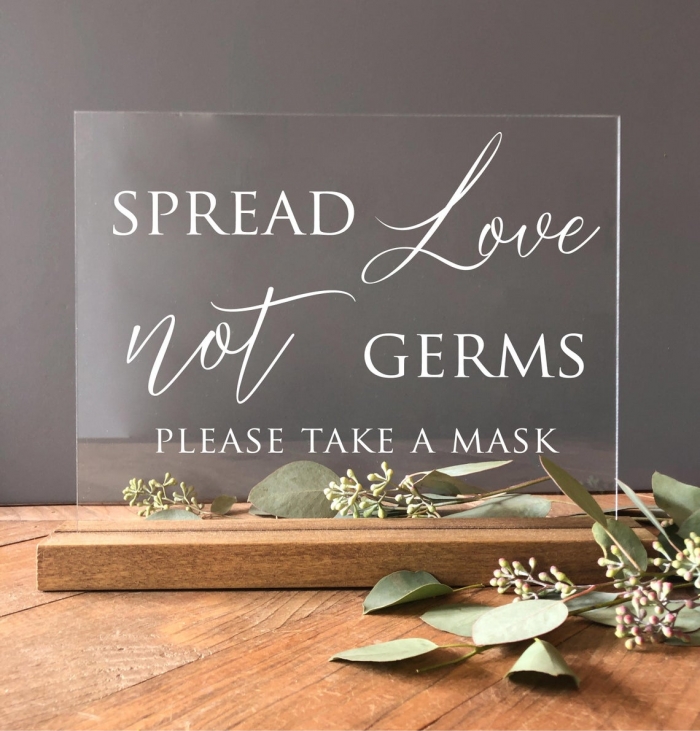 These modern COVID-19 wedding enclosure card printables from SplendidMoment are an easy way to inform your guests of the safety precautions that will be taken on your special day.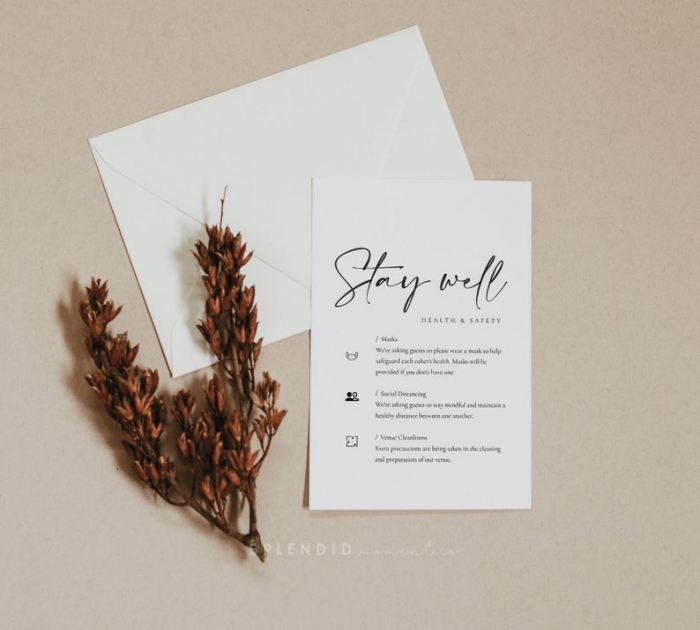 We love these rustic wedding signs from RusticHustleShop. A great way to let your guests know about the requirement of wearing a face mask.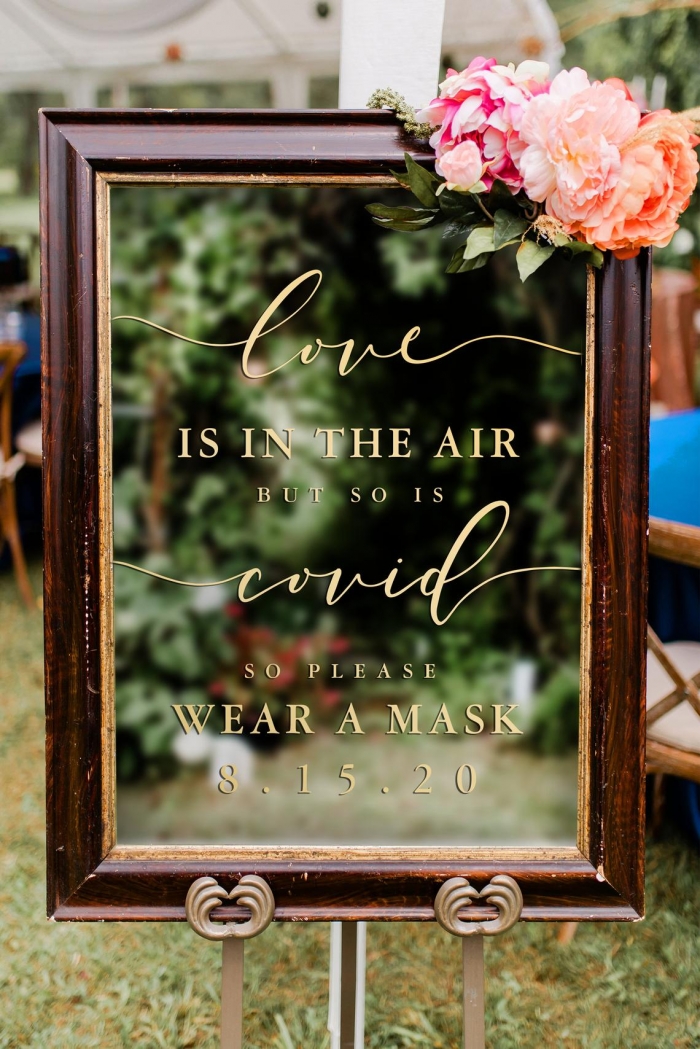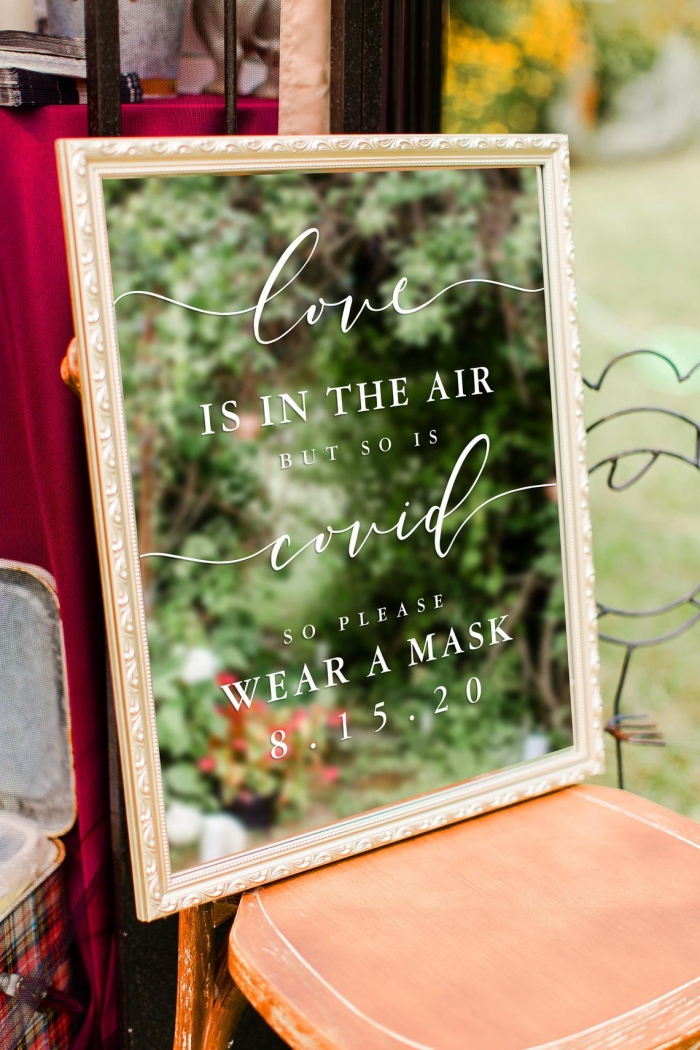 This printable wedding sign from WillowLanePaperie is perfect for the much-needed hand sanitizing station(s) at your wedding!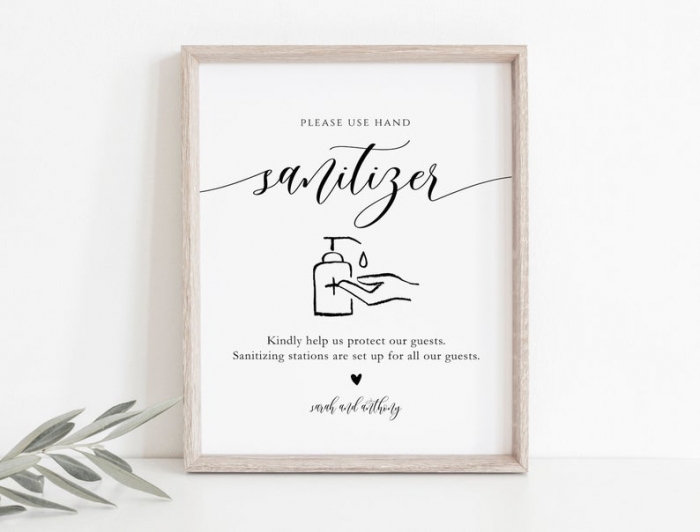 A safety rules wedding sign like this from MintyPaperieShop is an essential step to make sure the safety protocol is clear to all of your guests.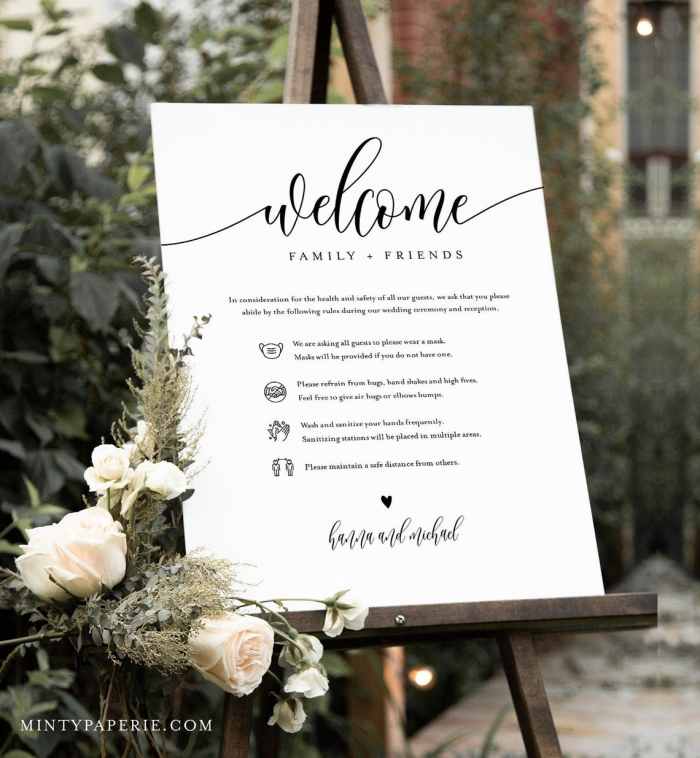 This safety rules wedding sign from MarieThomasPaperie is another great option to keep your guests informed.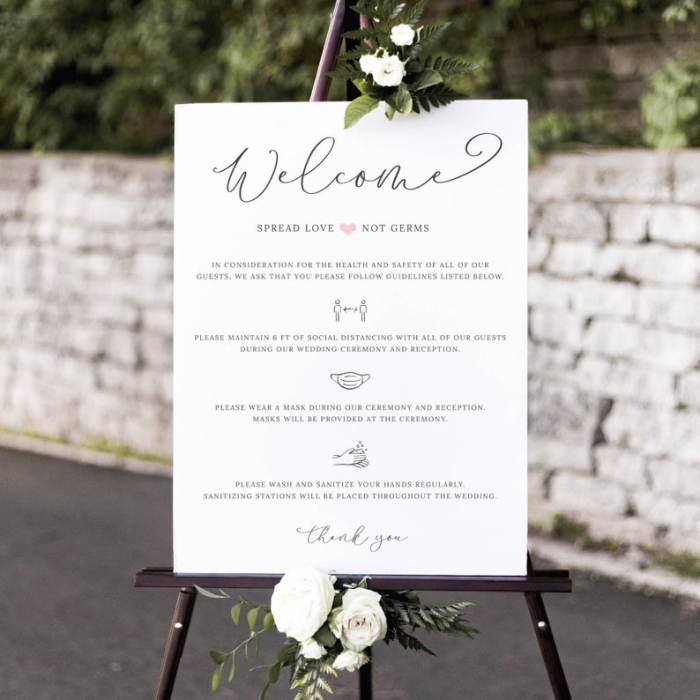 We love the design of this COVID wedding sign from TwoBrushesPaperie.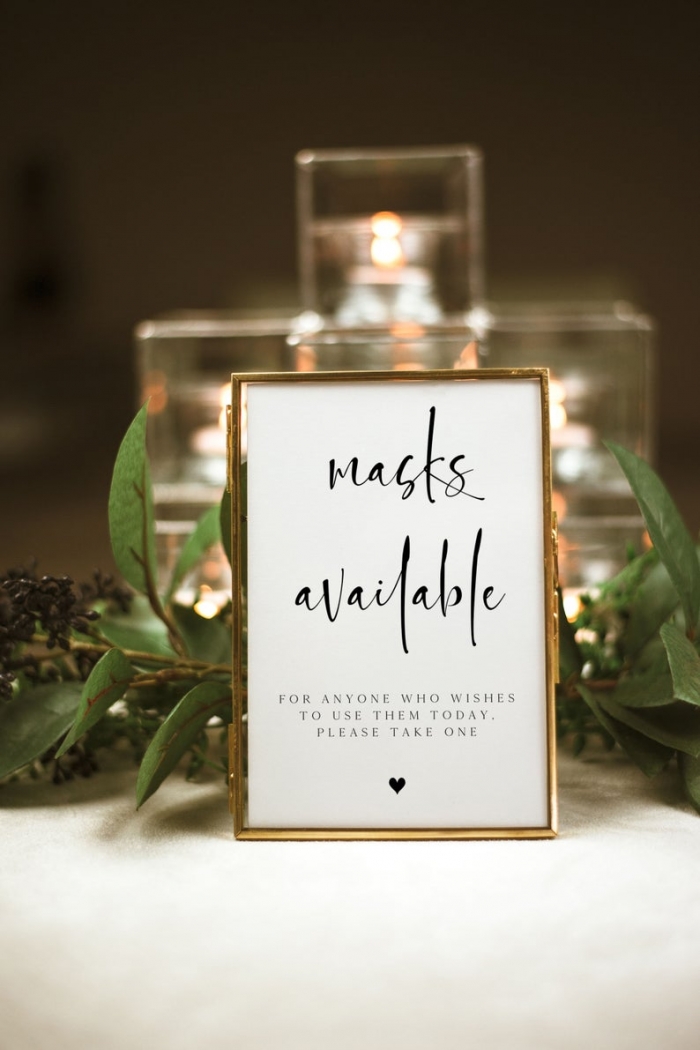 *This post contains affiliate links.