Wedding cake toppers are a godsend for the bride on a budget. Seriously, the right cake topper can transform a rustic DIY layer cake into a wedding-worthy masterpiece.
From sleek monogram cake toppers to cute cake banners, any one of these eight cake toppers from Etsy would be a perfect choice for your nuptials.
All of your guests will be wondering where you found this beautiful modern cake topper from herestousUK.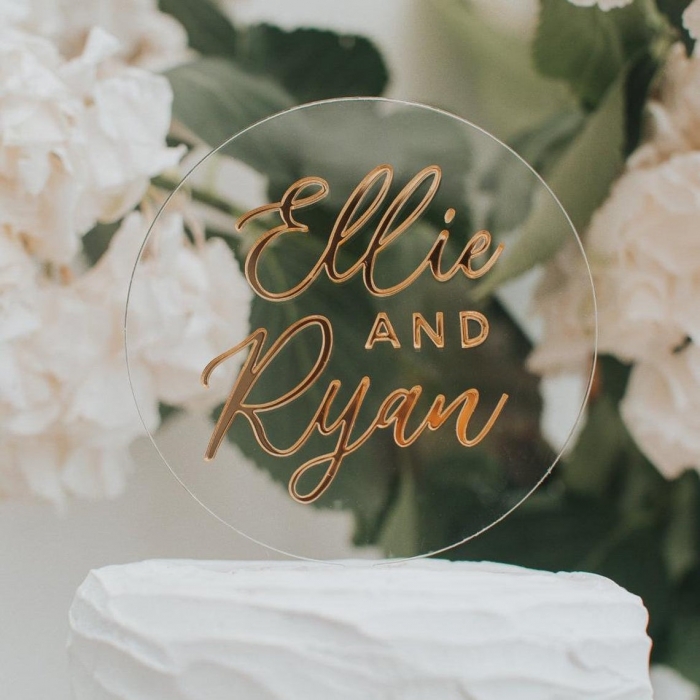 This initial wedding cake topper from CottageWedding will complement any cake shape or style.
Your fairy tale wedding would not be complete without this glittery cake topper from aketothetop.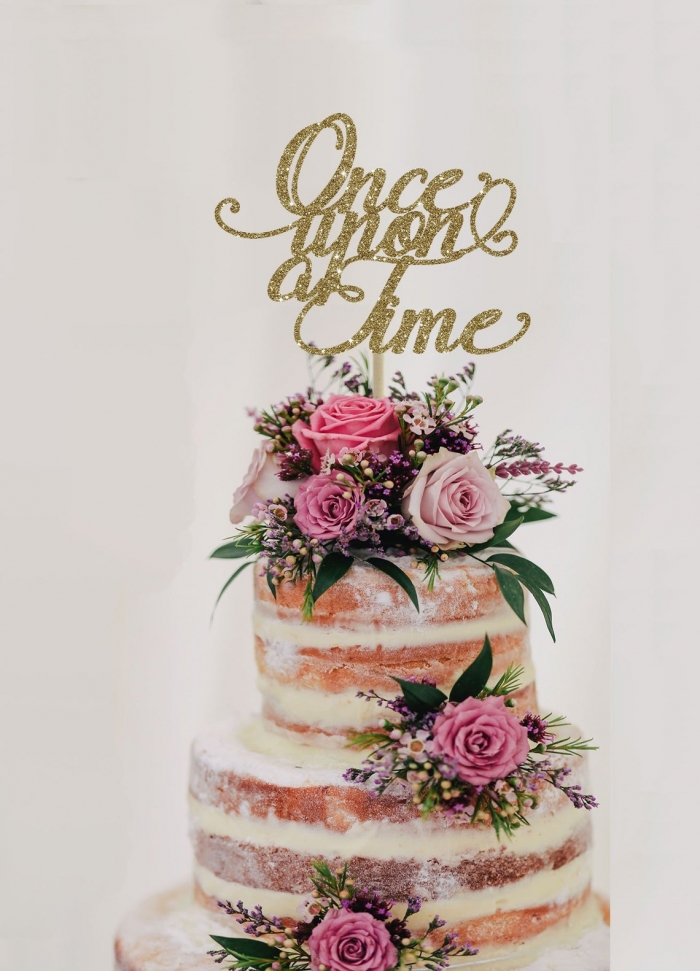 This campfire cake topper from MorganTheCreator is simply adorable, and a perfect choice for the outdoorsy couple.
We're all for quirky wedding details, and this cake topper from caketothetop is no exception. It's sure to be a big hit with your guests!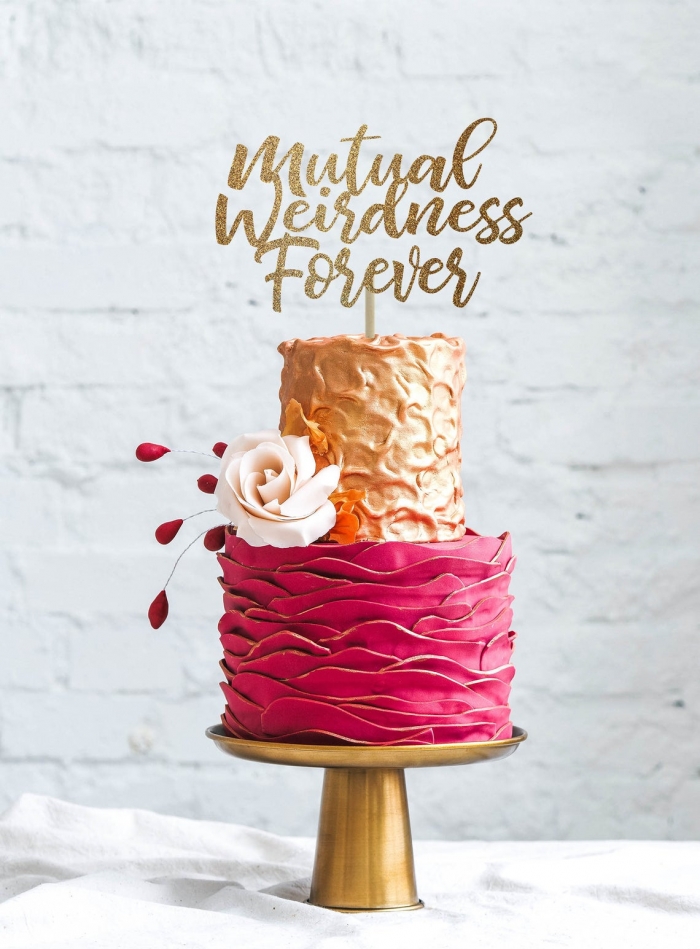 For a rustic chic look, opt for this personalized wedding cake topper from BestWeddEver.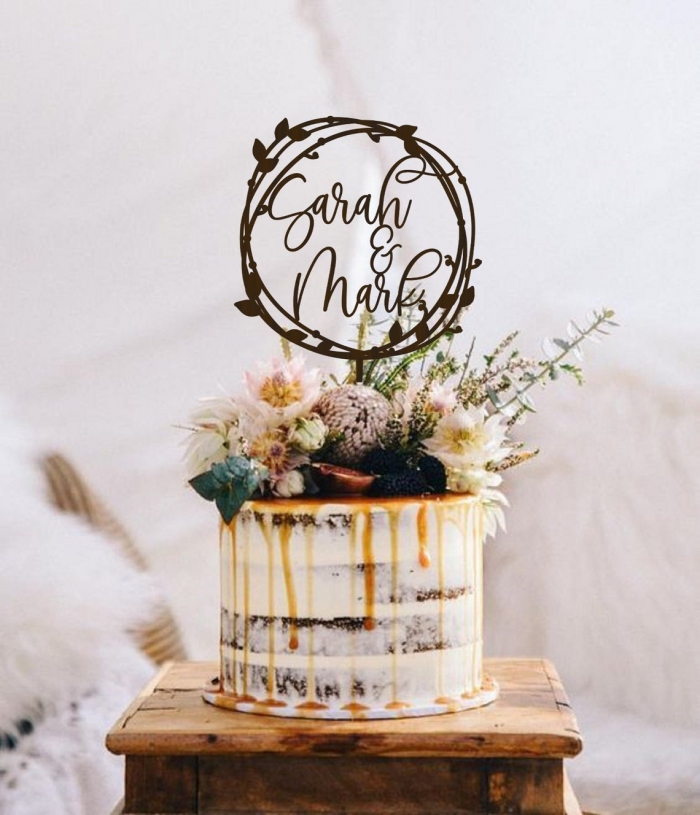 Instantly elevate even the simplest of wedding cakes with this monogram wedding cake topper from BestWeddEver.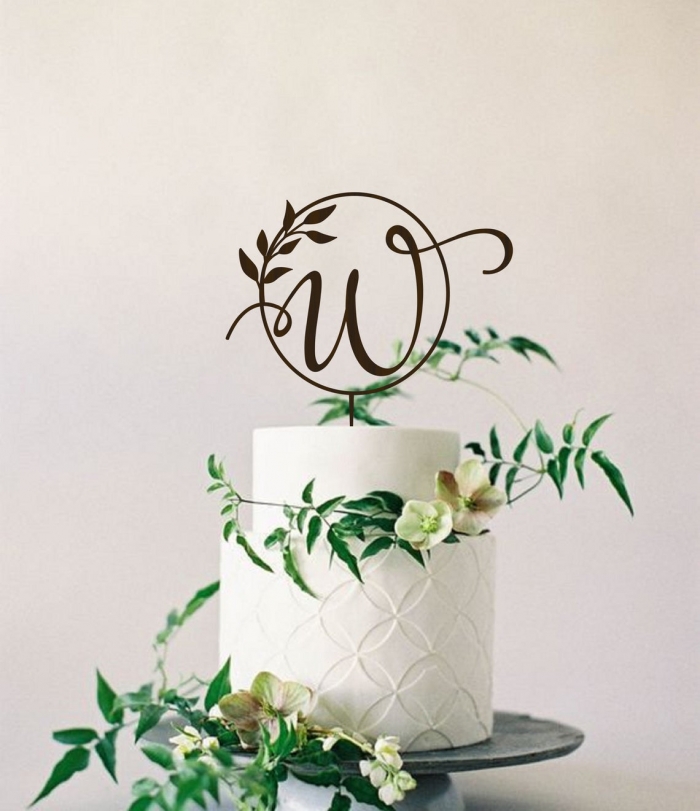 We solemnly swear that you'll love this "always" Harry Potter cake topper from LoveWedStudio.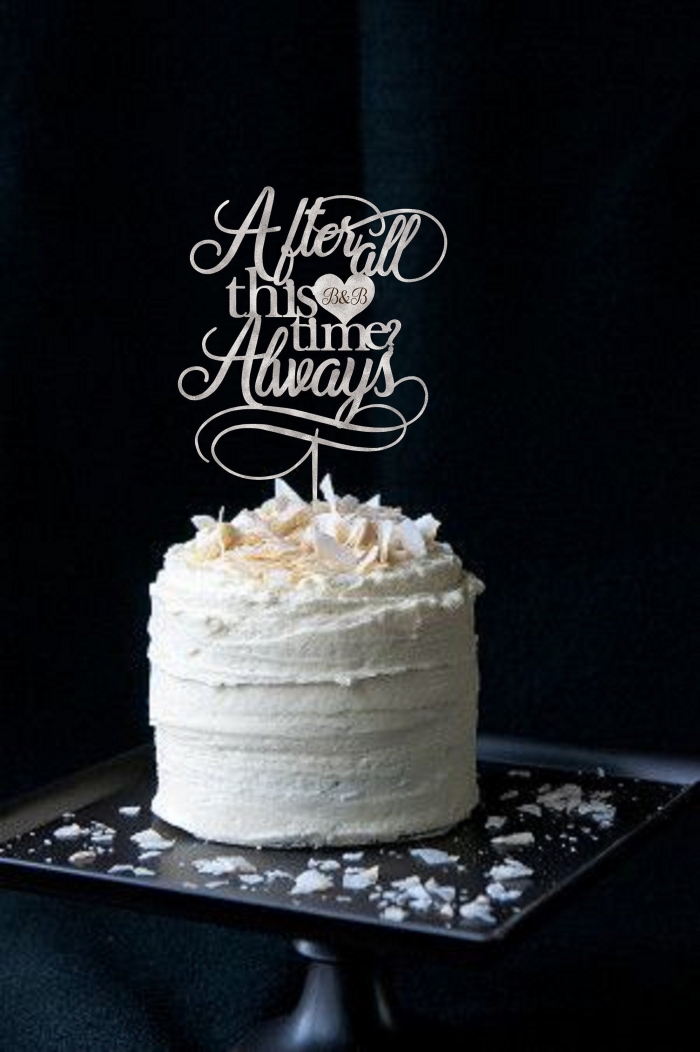 *This post contains affiliate links.