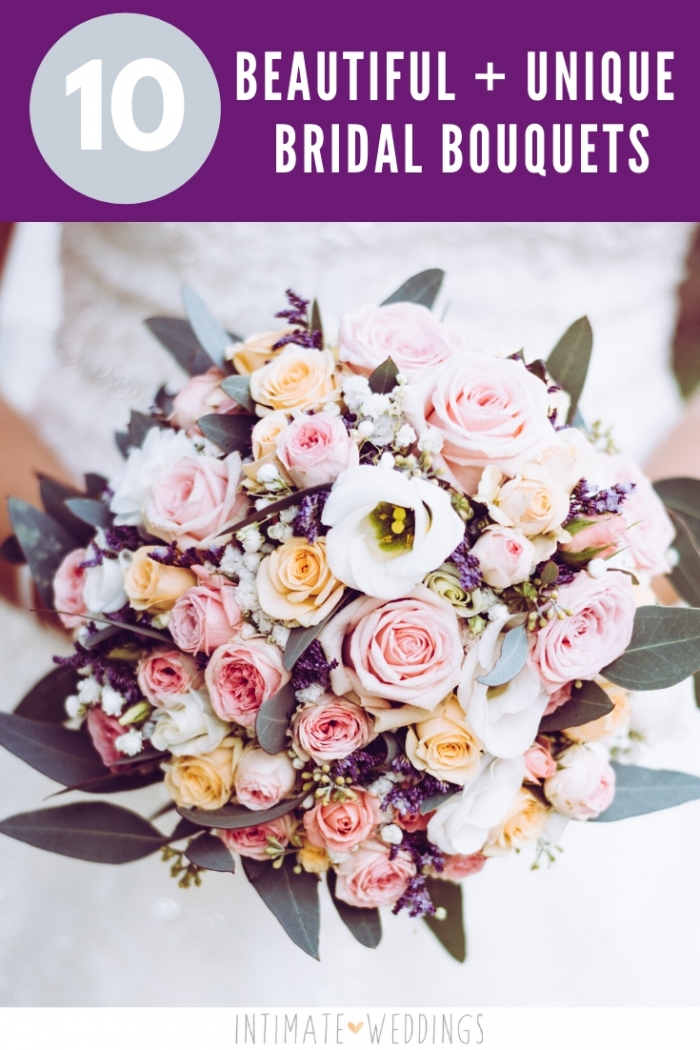 Whether you're eloping at a city hall or tying the knot in a luxurious (and intimate) Paris wedding ceremony, an epic bridal bouquet is a must-have.
To determine your bouquet style, draw inspiration from your wedding season and setting. An all-white wedding bouquet is the perfect match for a minimalist bridal ensemble, and a wildflower bridal bouquet is a must-have for the boho bride.
We've curated a selection of bridal bouquet ideas for every bridal style, and trust us; these bouquets are so beautiful that you may just want to scrap the traditional bouquet toss!
This wildly wonderful wedding bouquet from Christian and Josh's Elegant Michigan Wedding (hosted at one of our favorite Michigan wedding venues,  Zingerman's Cornman Farms) beautifully matched the bride's floral lace-adorned wedding dress.
Oh la la! This all-white wedding bouquet from Hannah and Kirby's Sweet Georgia Elopement is simply marvelous.
These sophisticated bridal bouquet from Justine and Kyle's Enchanting Restaurant Wedding in Philadelphia has been making waves on Pinterest lately, and it's easy to see why. Justine's bouquet and dress combo single handedly makes the case for the minimalist bridal look.
We still haven't gotten over the fact that this breathtaking fall bouquet from PineandPetalWeddings is made with wooden flowers.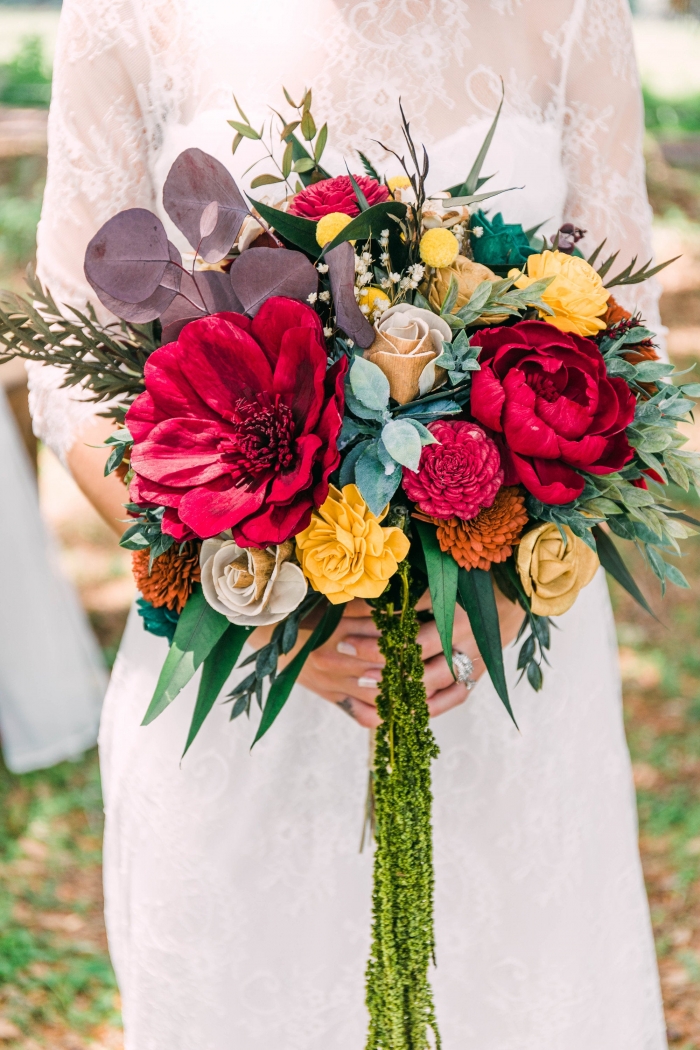 Add a burst of color to your bridal ensemble with a vibrant wildflower bouquet like this one.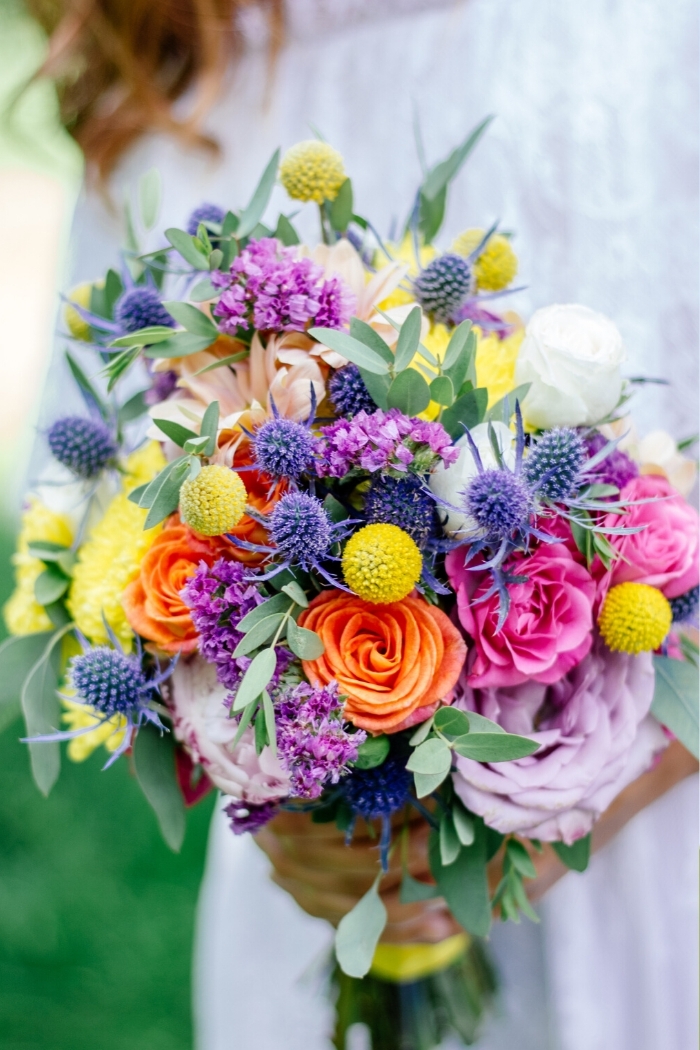 Coordination is key when it comes to wedding details. Match your wedding bouquet to your wedding color palette for a sophisticated look.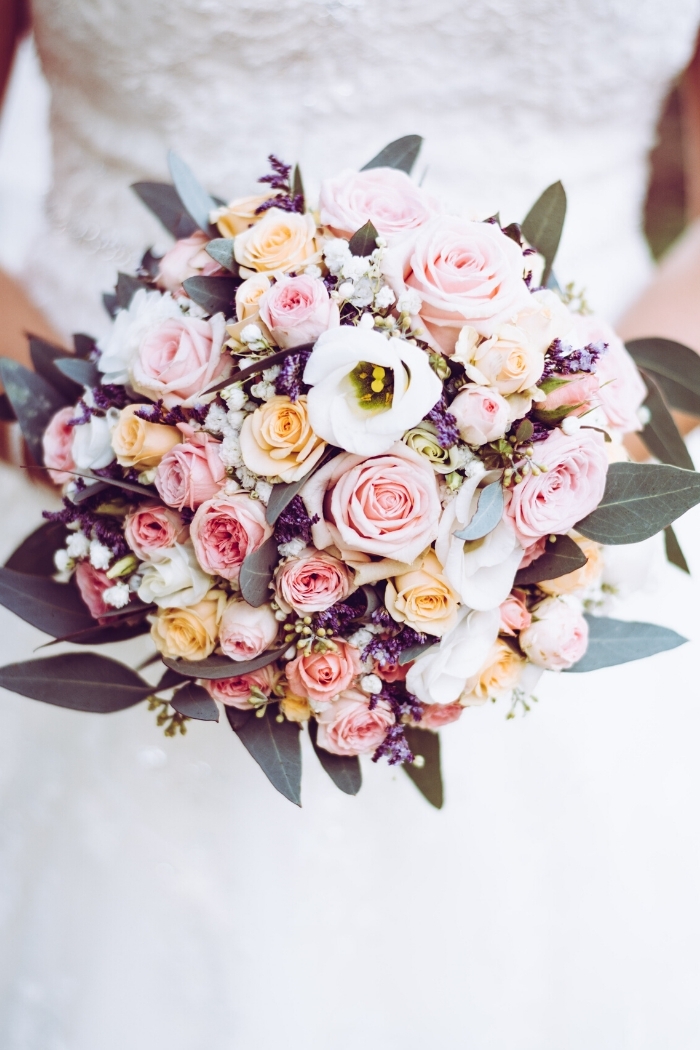 Succulent fans, this one's for you! Sneak succulents, cabbage or kale into your bridal bouquet for a whimsical and modern look.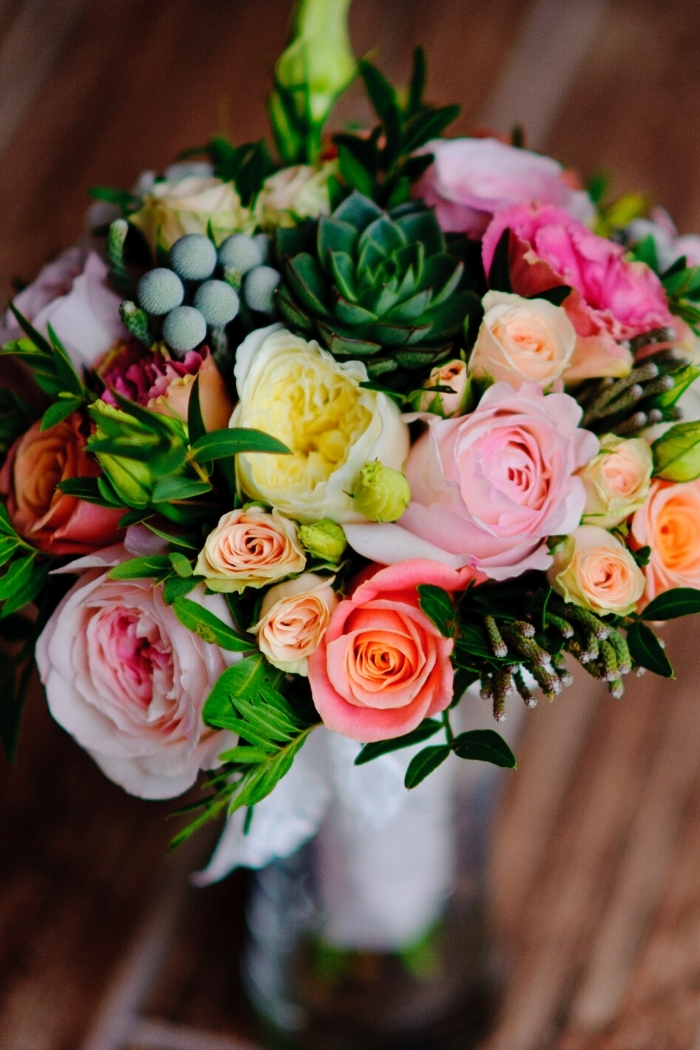 For a foolproof DIY wedding bouquet, stick with one lush flower type.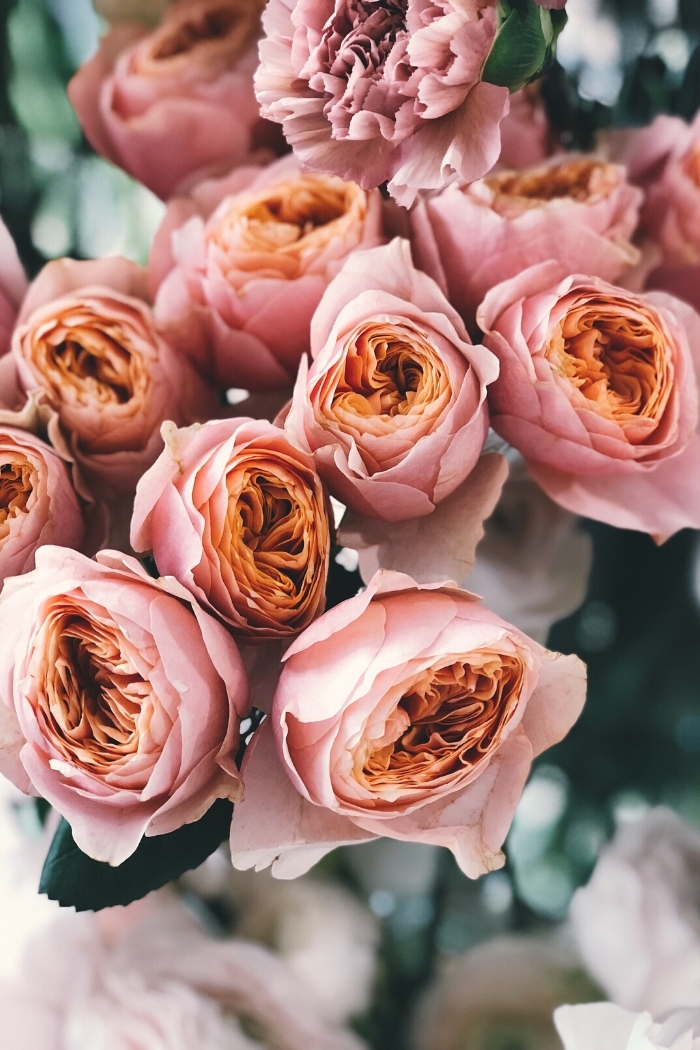 Ombre bridal bouquets are timeless option perfect for any wedding season or theme.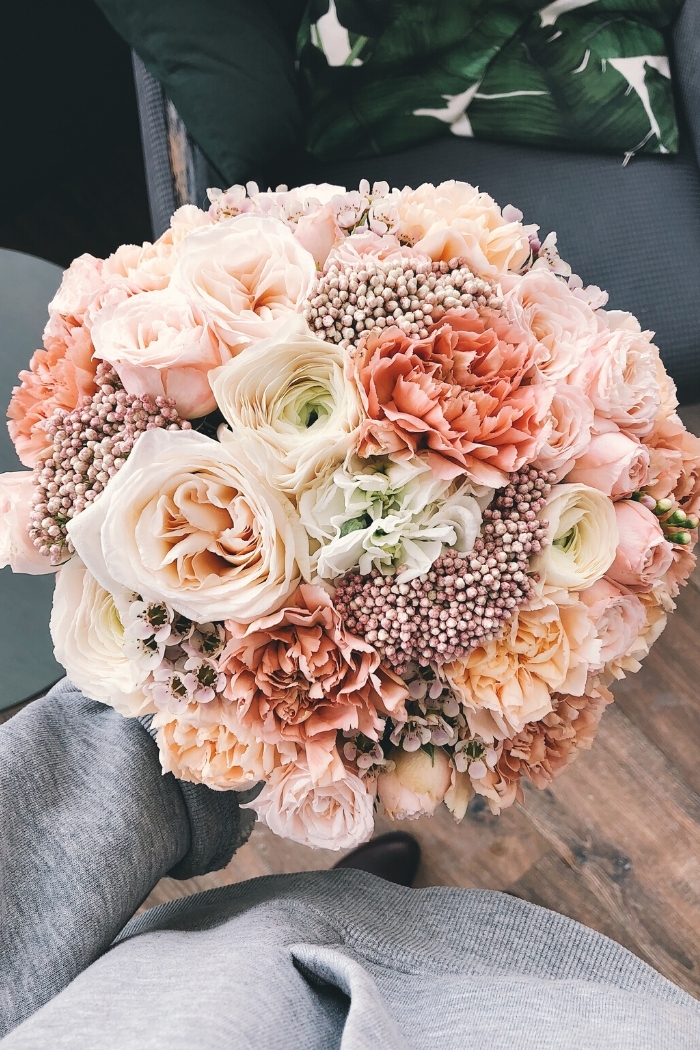 Lush greenery is a must for a chic, modern bridal bouquet.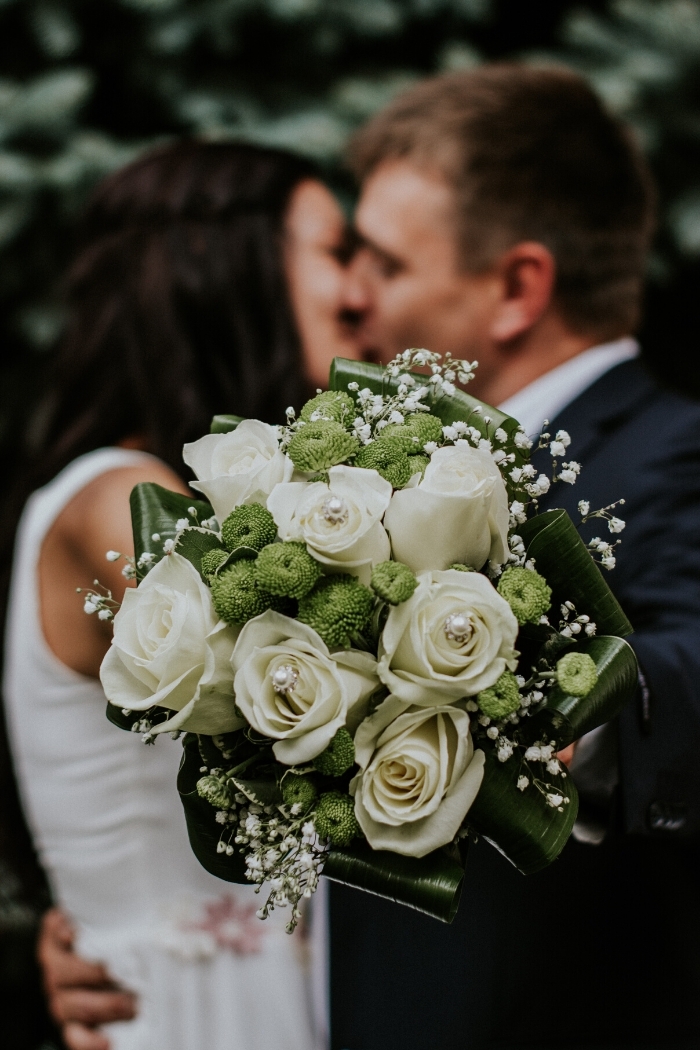 *This post contains affiliate links.