With a trip to Spain and Italy already booked, Alexandra and Christian couldn't resist the idea of eloping in one of the most romantic places on earth – Venice, Italy. When they discovered that it would be both Valentine's day and Carnival when they arrived, it sealed the deal for the romantic couple. They exchanged their vows in the stunning baroque Scuola Grande dei Carmini and celebrated their newlywed status with a fittingly intimate and indulgent three hour lunch at the Gritti Palace overlooking the Grande Canal, complete with a romantic surprise proposal right outside their window.
A huge thank you to Nastja Kovacec for sharing Alexandra and Christian's wonderful wedding adventure with us!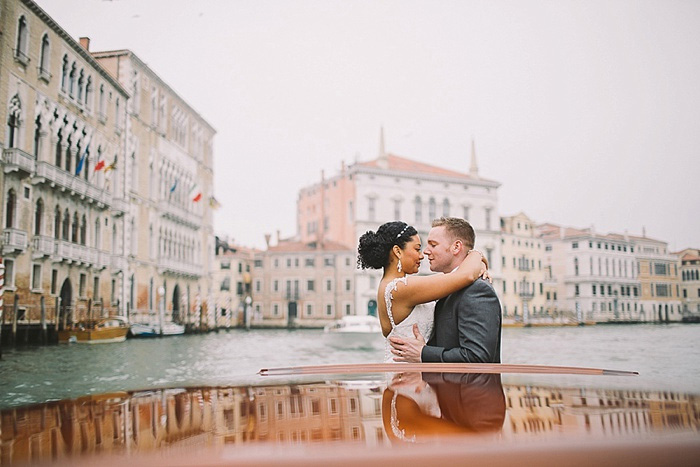 Alexandra & Christian
Venice, Italy
Wedding Date: Valentine's Day, 2015
Number of Guests: None
Wedding cost: $4,000
Wedding Ceremony Location: Scuola Grande Dei Carmini
Wedding Reception Location: Club Del Doge Restaurant, The Gritti Palace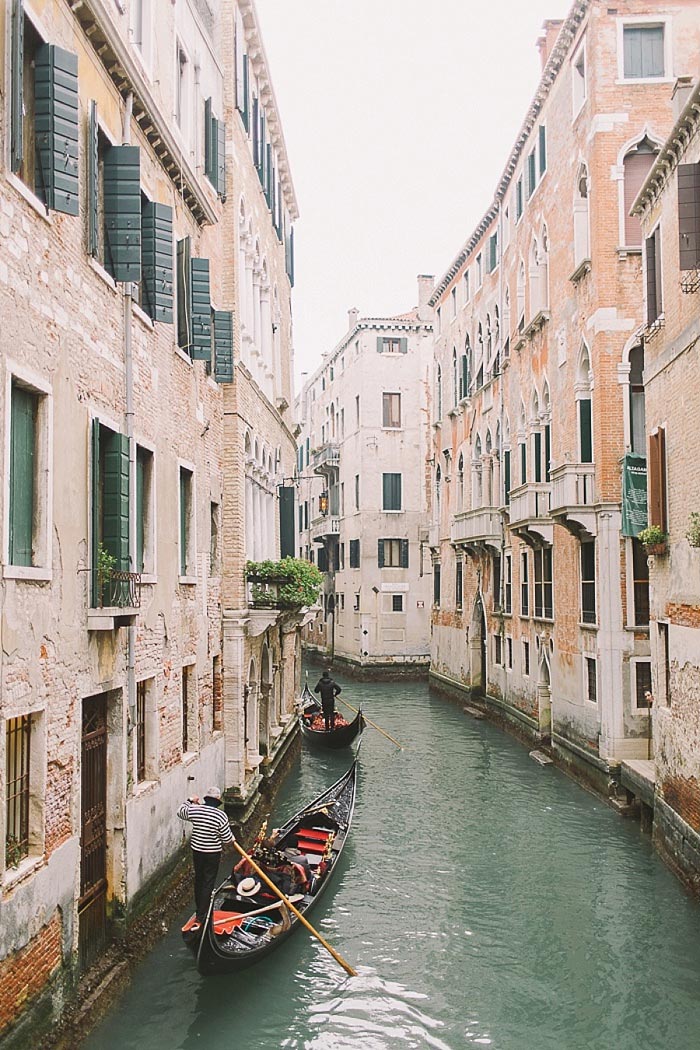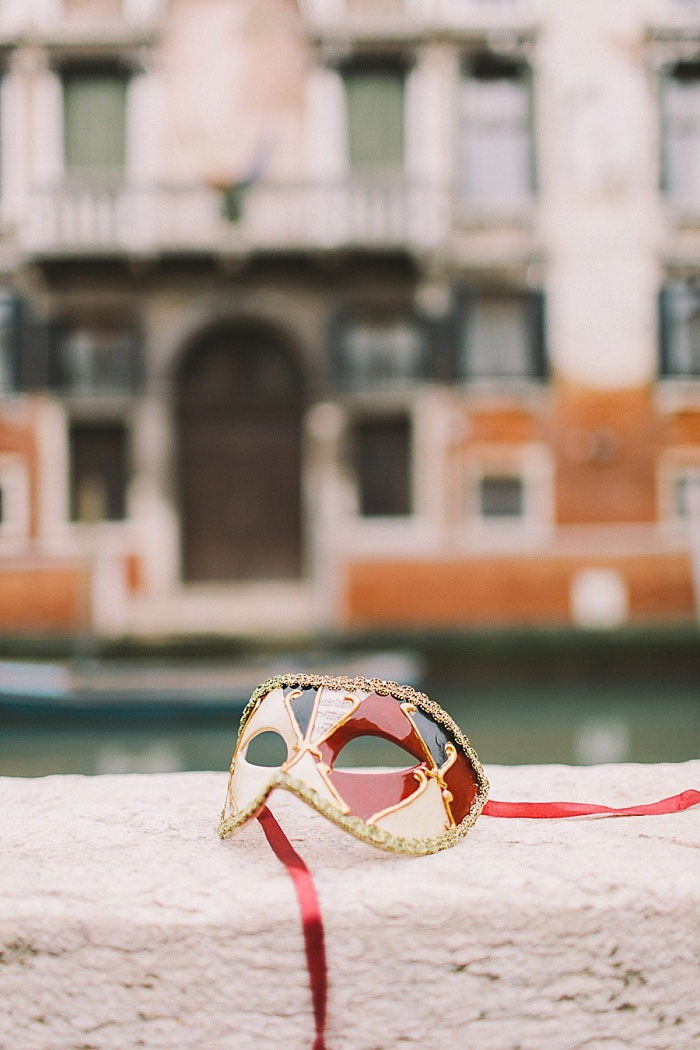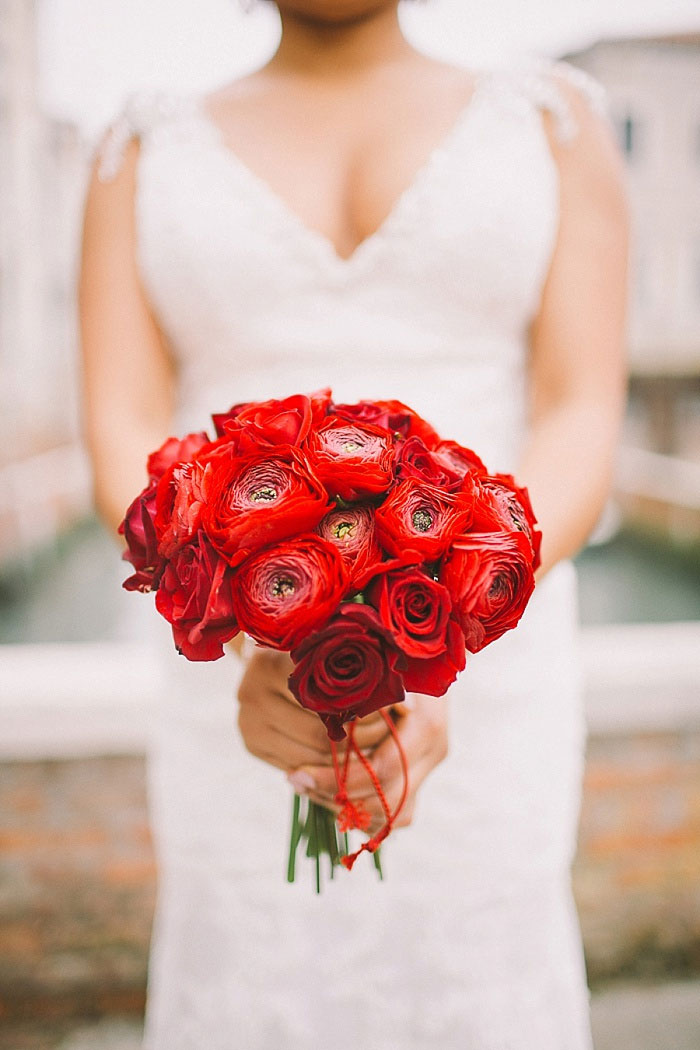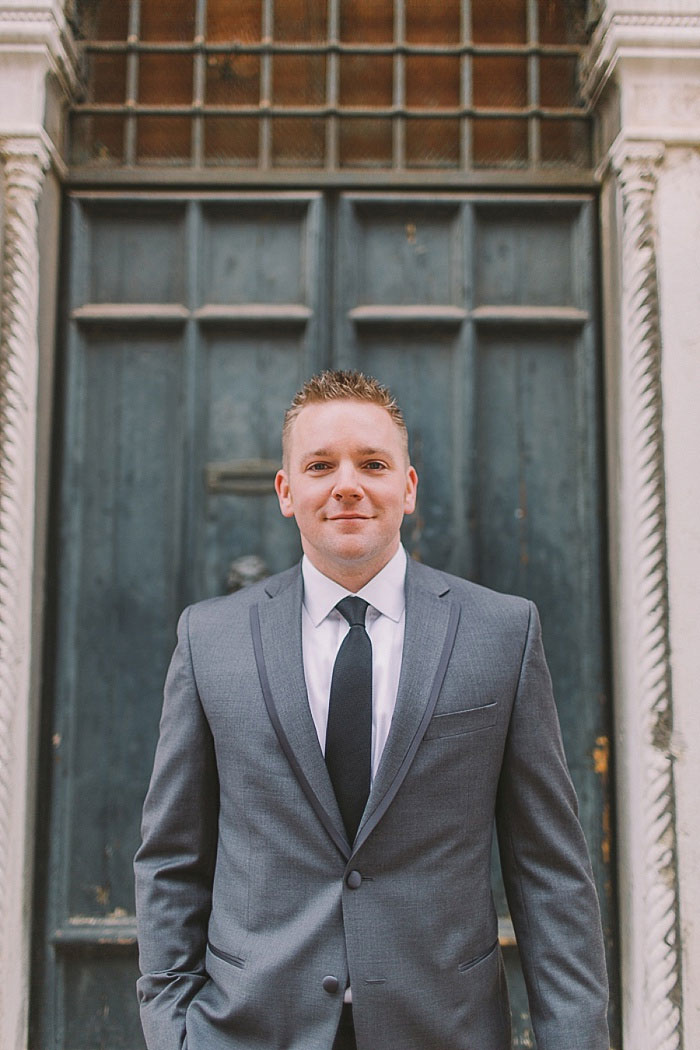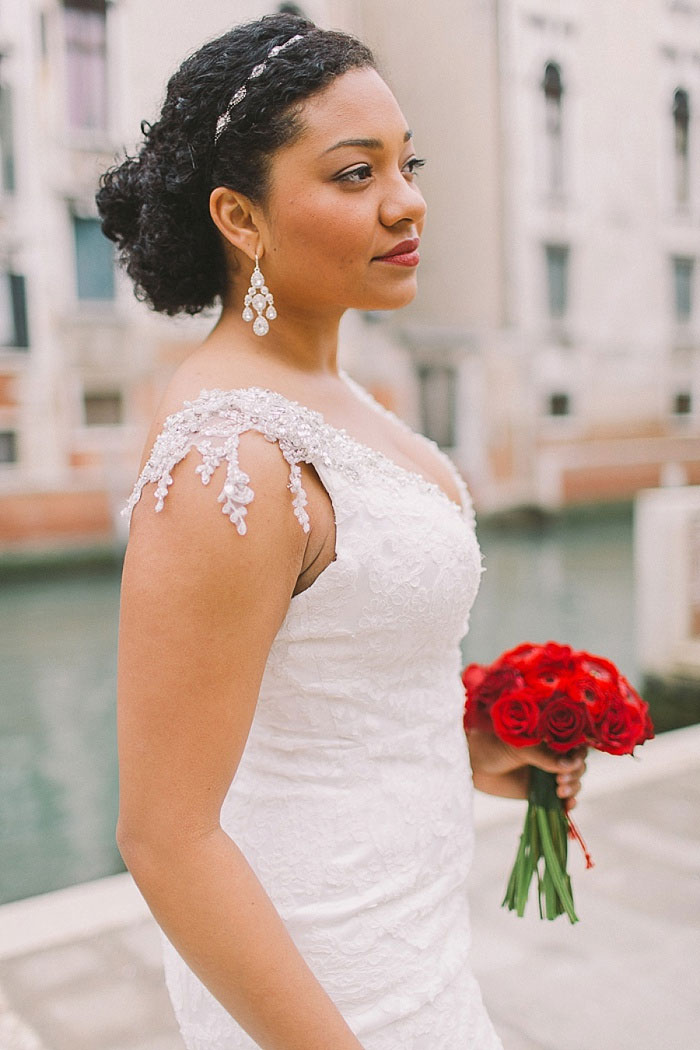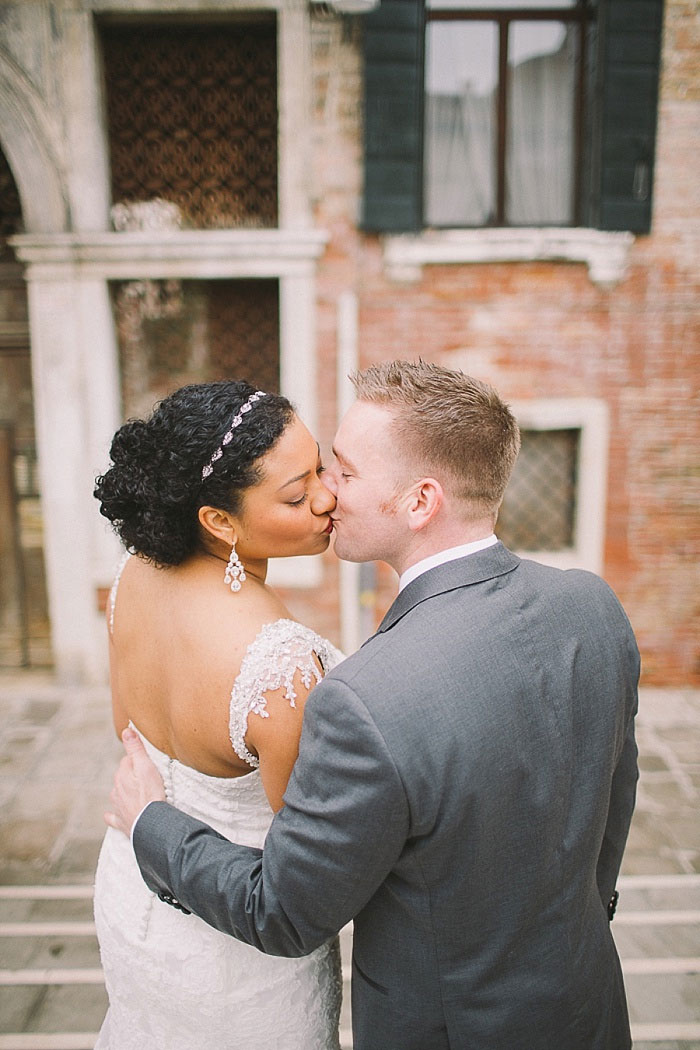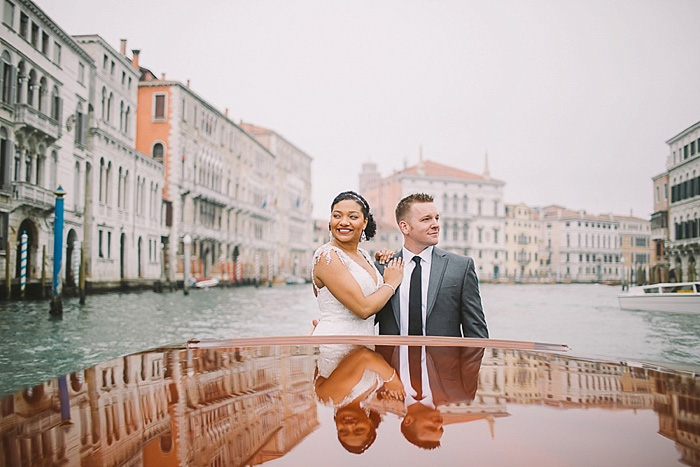 Why did you have an intimate wedding?
We had already planned a trip to Spain and Italy for February 2015. We both decided what could be better than an intimate ceremony in one of the most romantic places in the world?! Then when we realized it would be Carnival and Valentine's Day at the same time in Venice, well what an amazing experience that would be! We contacted My Italian Wedding Planner and the rest was history.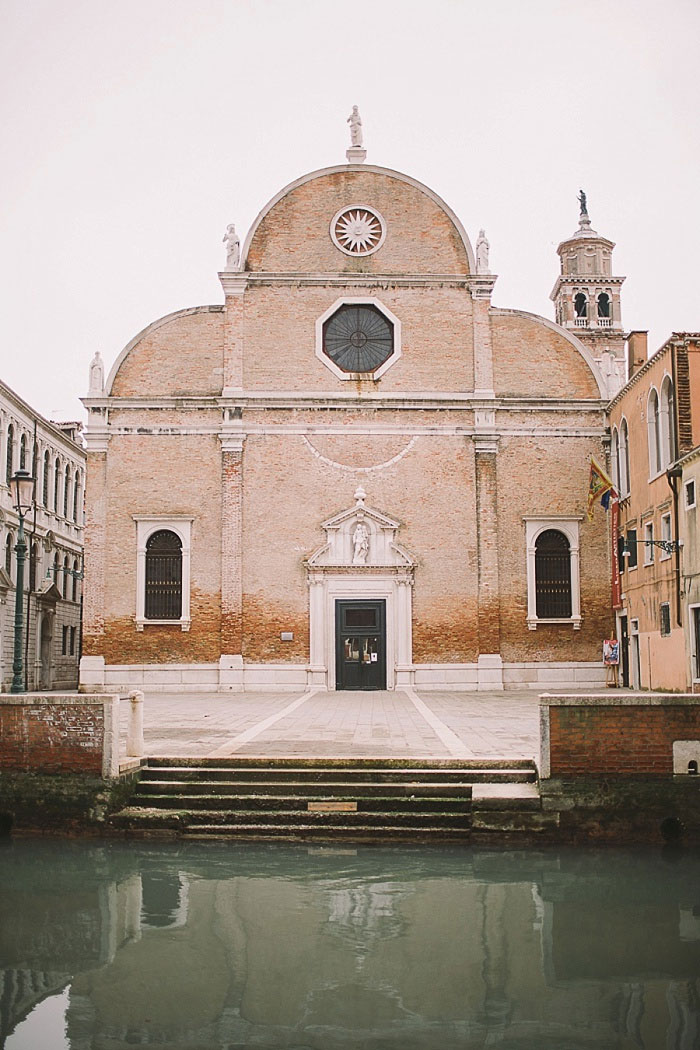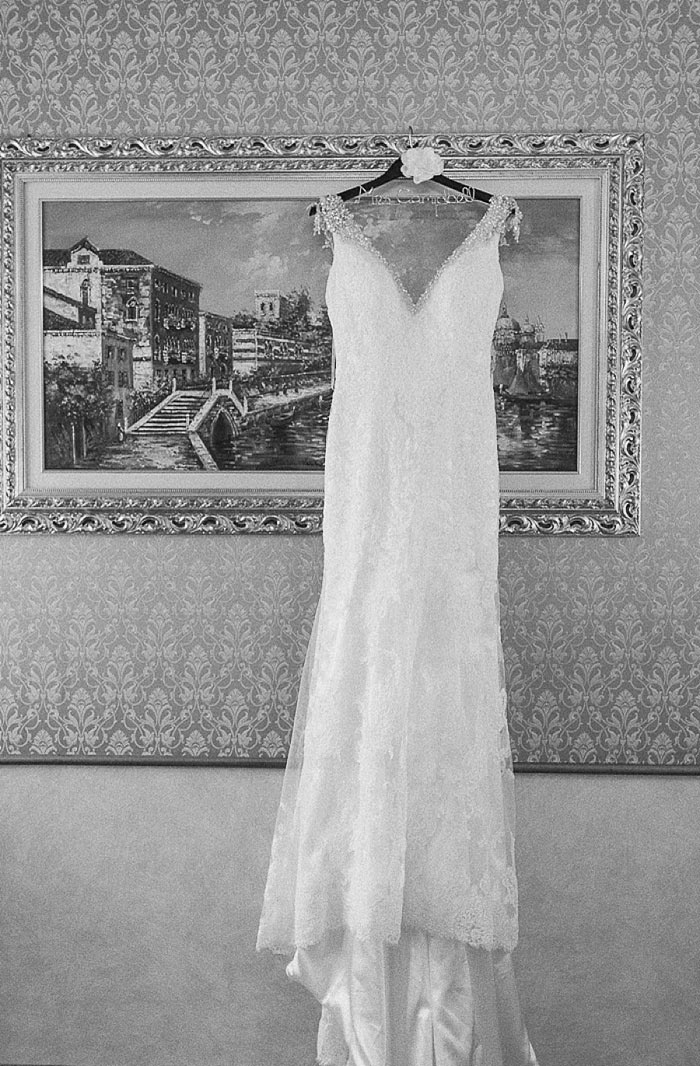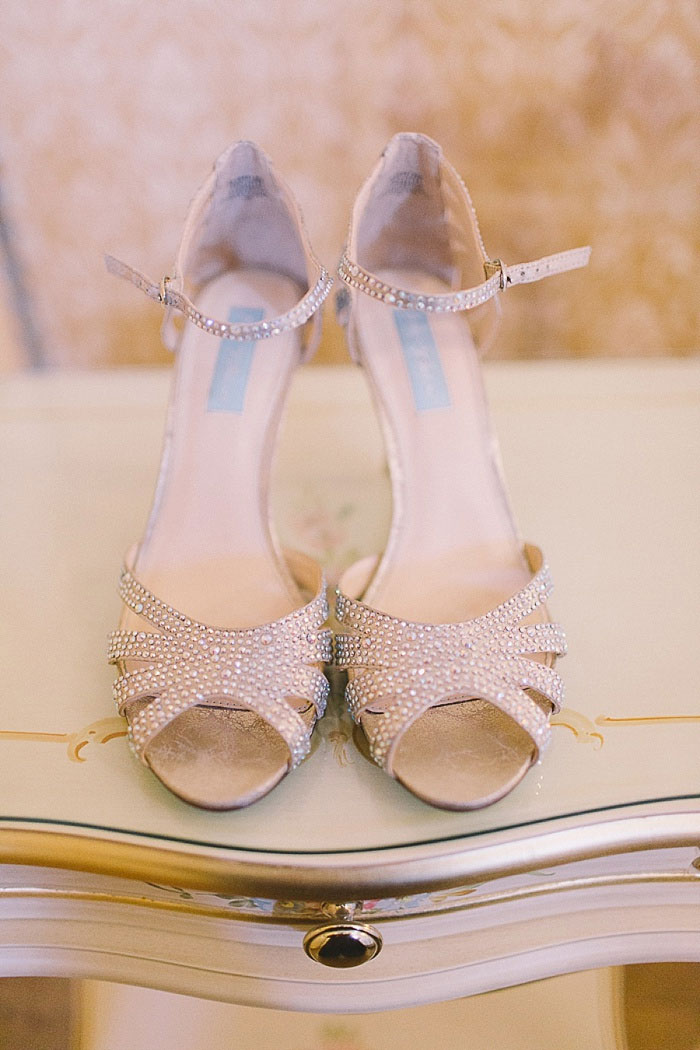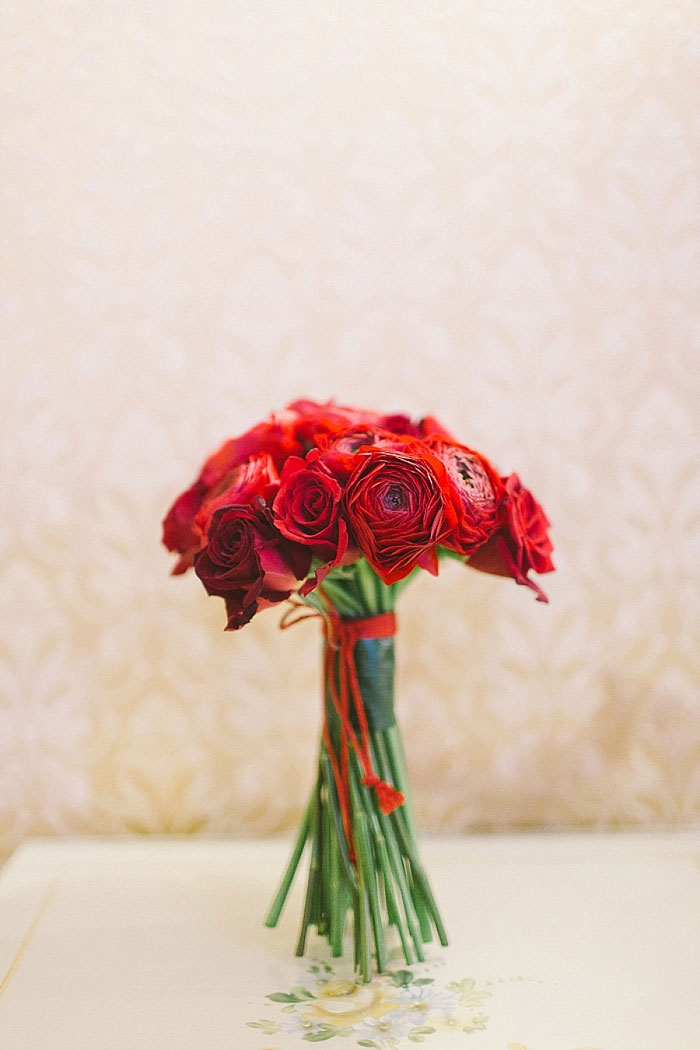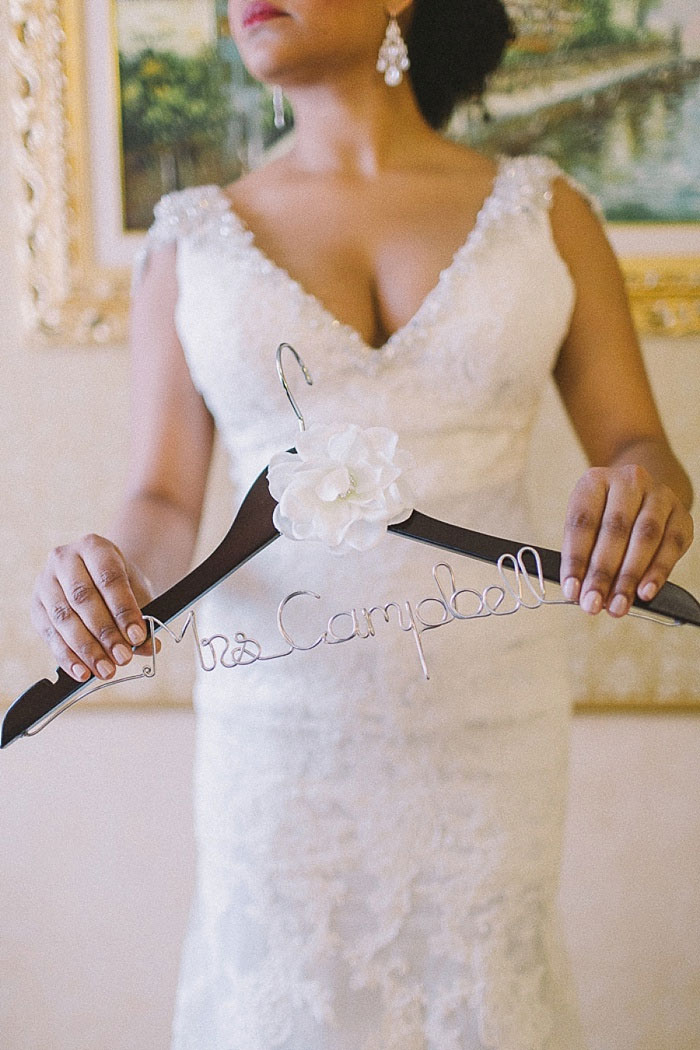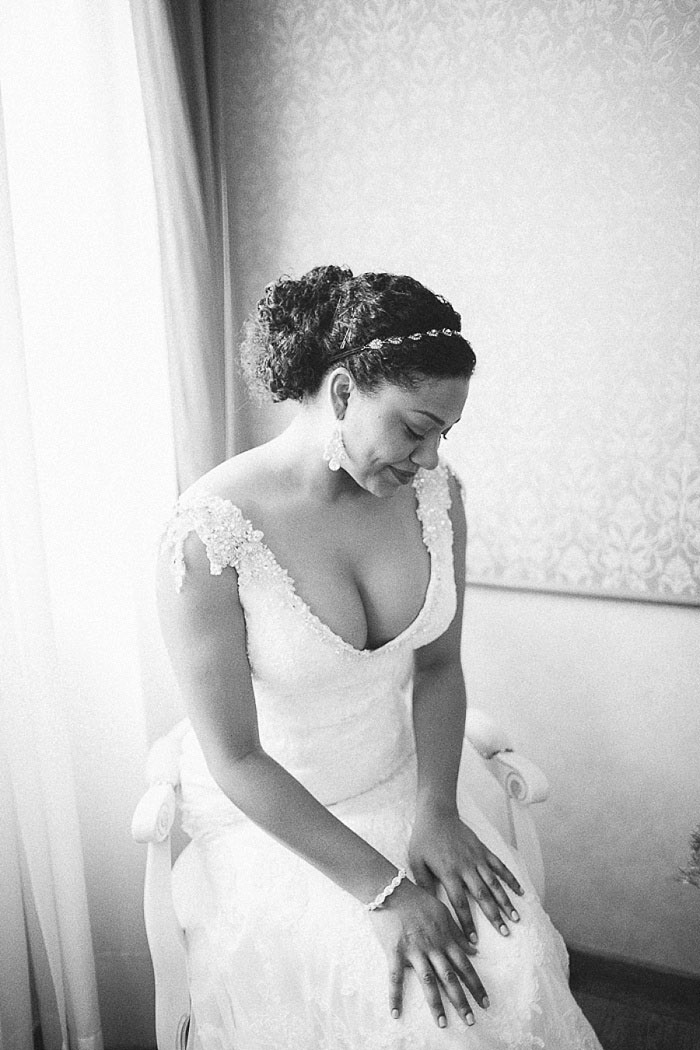 What are some of the challenges that you faced planning an intimate wedding?
We really didn't face many challenges. The decision to hire an Italian wedding planner made everything so easy. We discussed the venue, photography, musicians, bouquet, wedding luncheon, and transportation needs. We communicated with the planners via Skype and email and everything went very smoothly. We purchased the gown and tuxedo in the US and carried them with us to Venice. When it was time to send payment to the wedding planners from the US, the only difficulty was having the bank convert US dollars to Euros. The money arrived without a problem, but it could have been a real issue.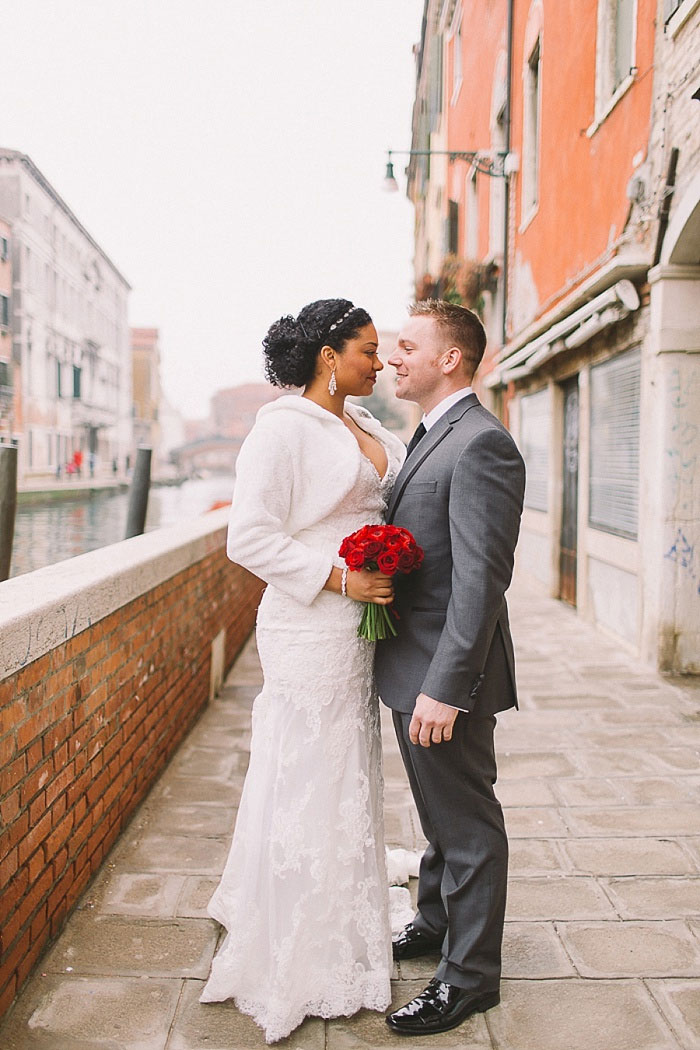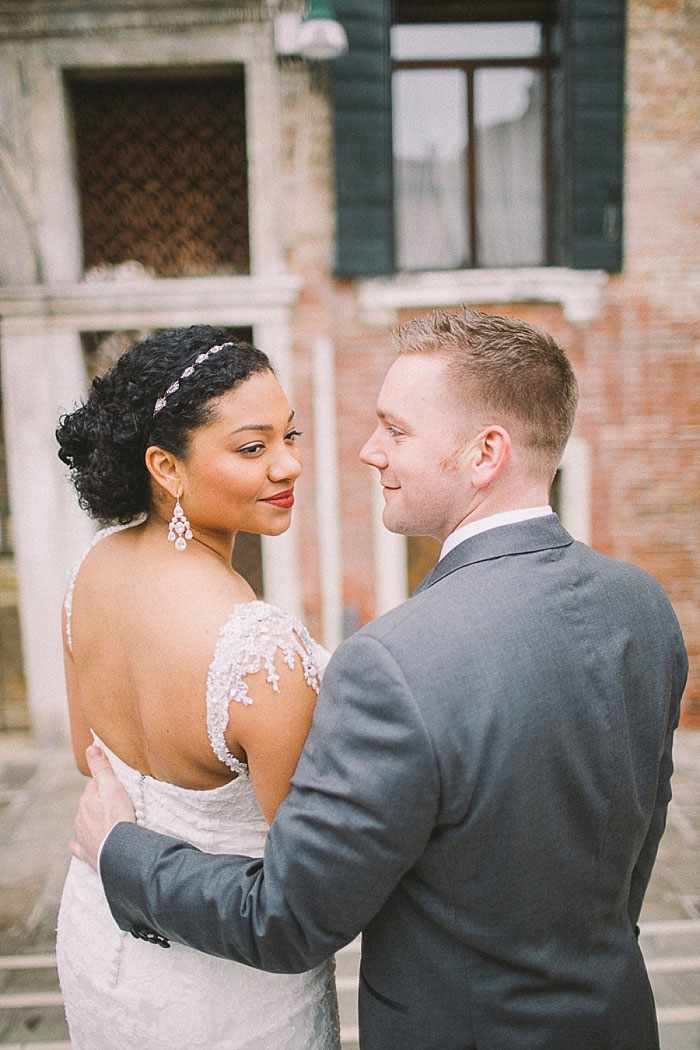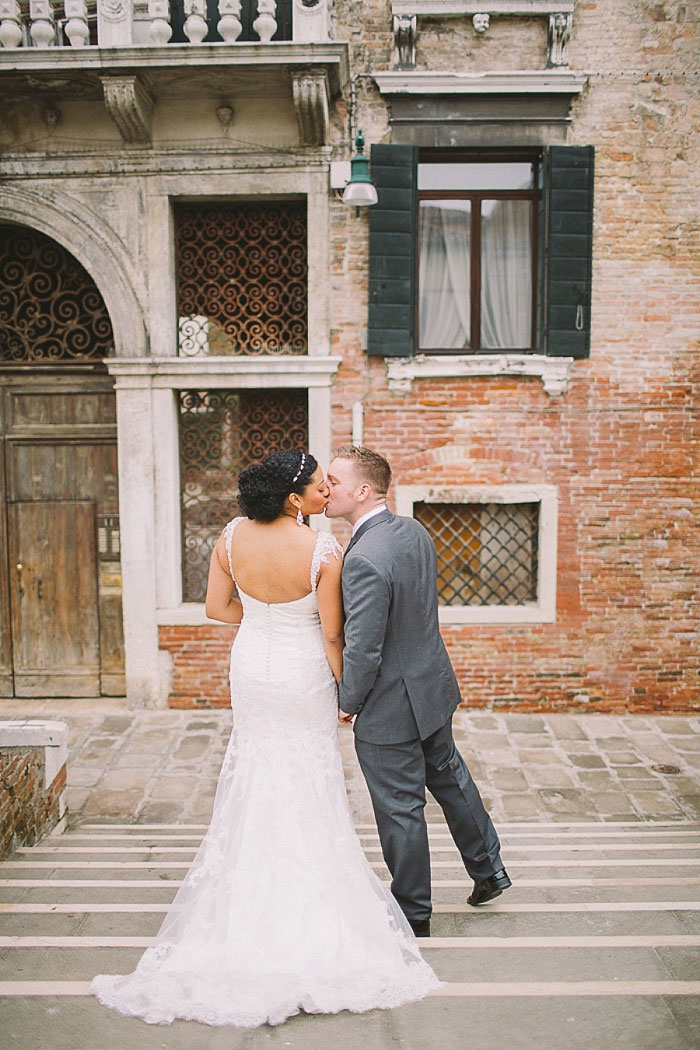 Was it difficult to pare down the guest list?
No, it wasn't difficult because we didn't invite any guests. It was a true elopement.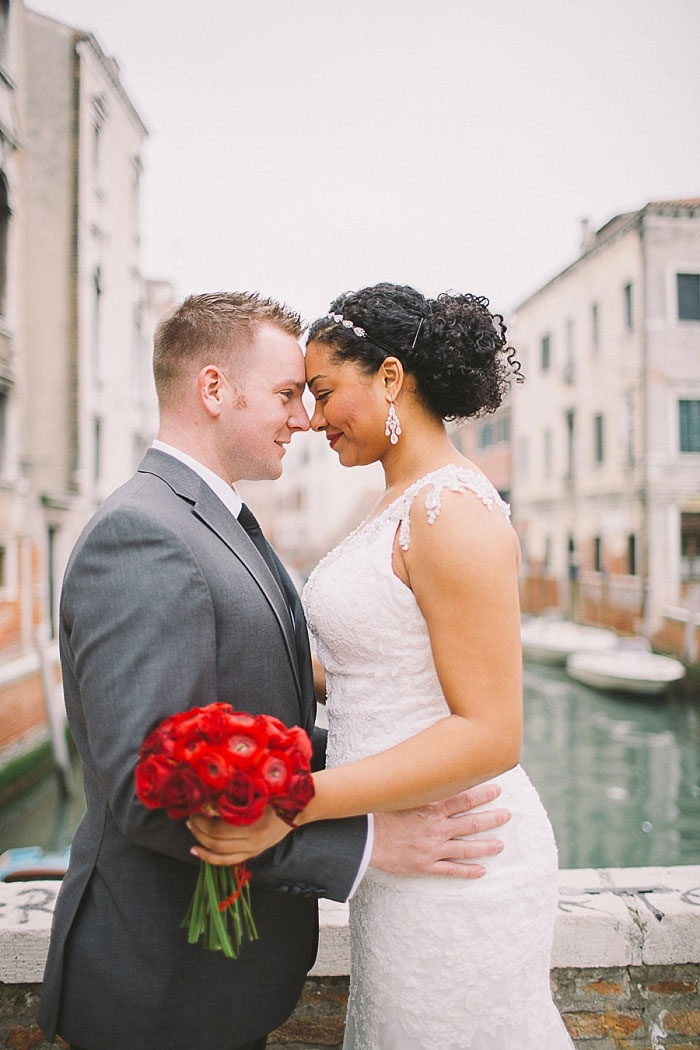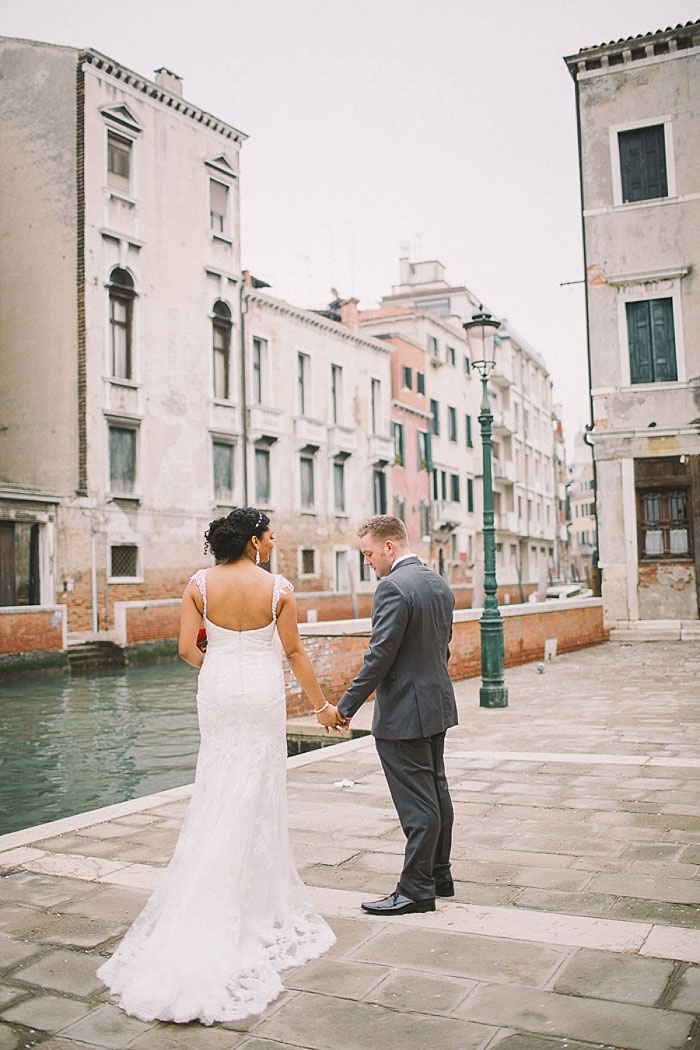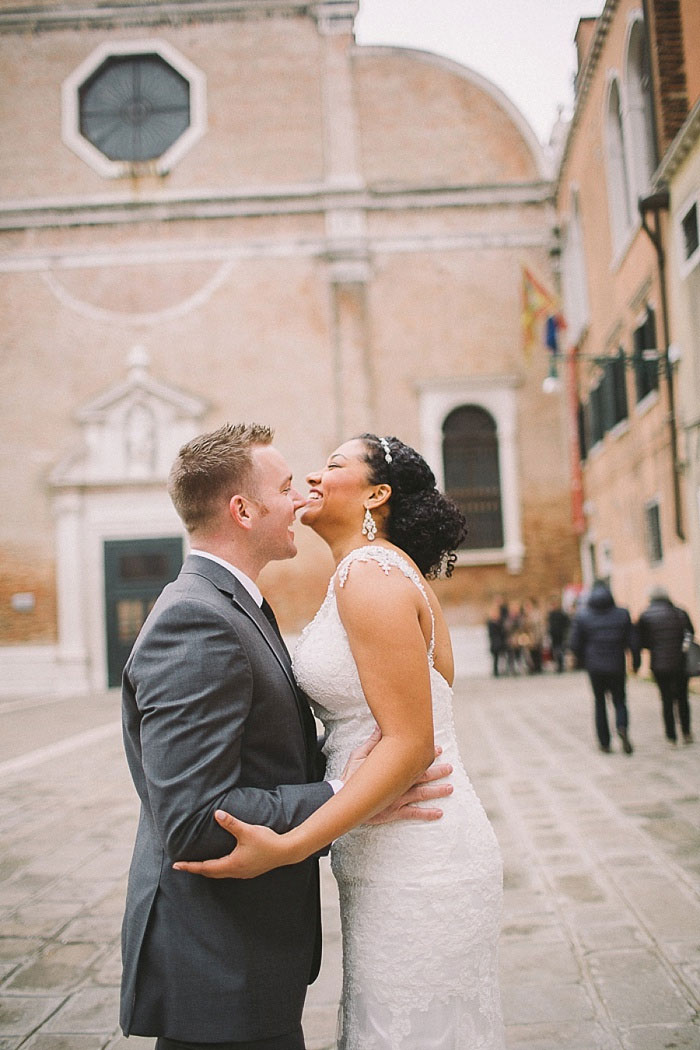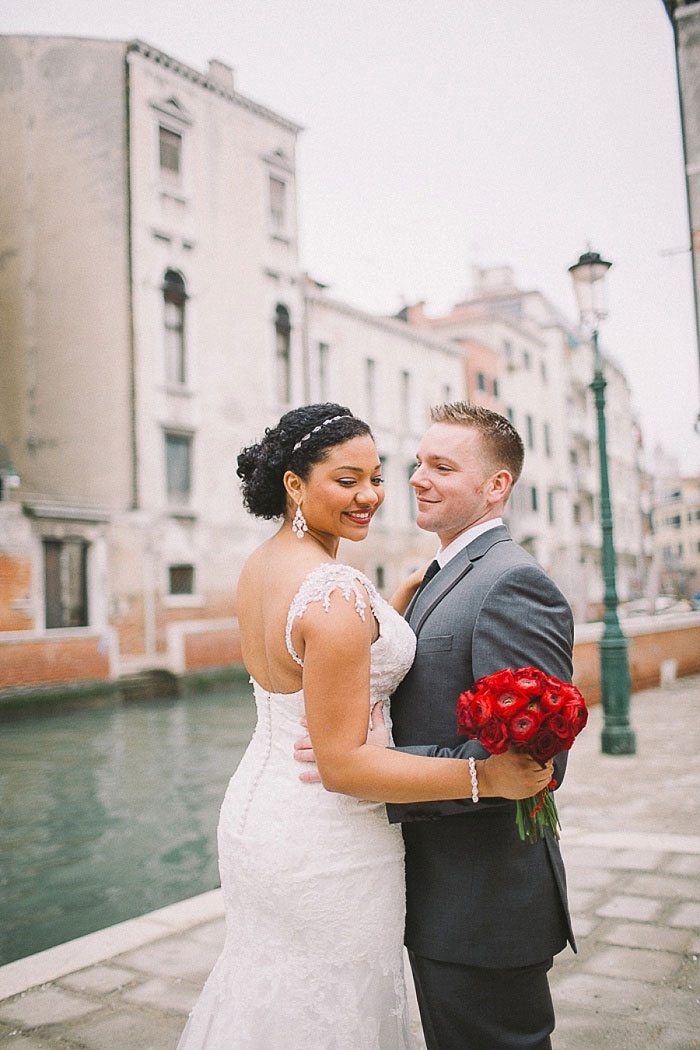 Did you have any 'issues' with the small guest list from friends and family? If so, how did you address them?
We didn't have a guest list so we didn't have any issues.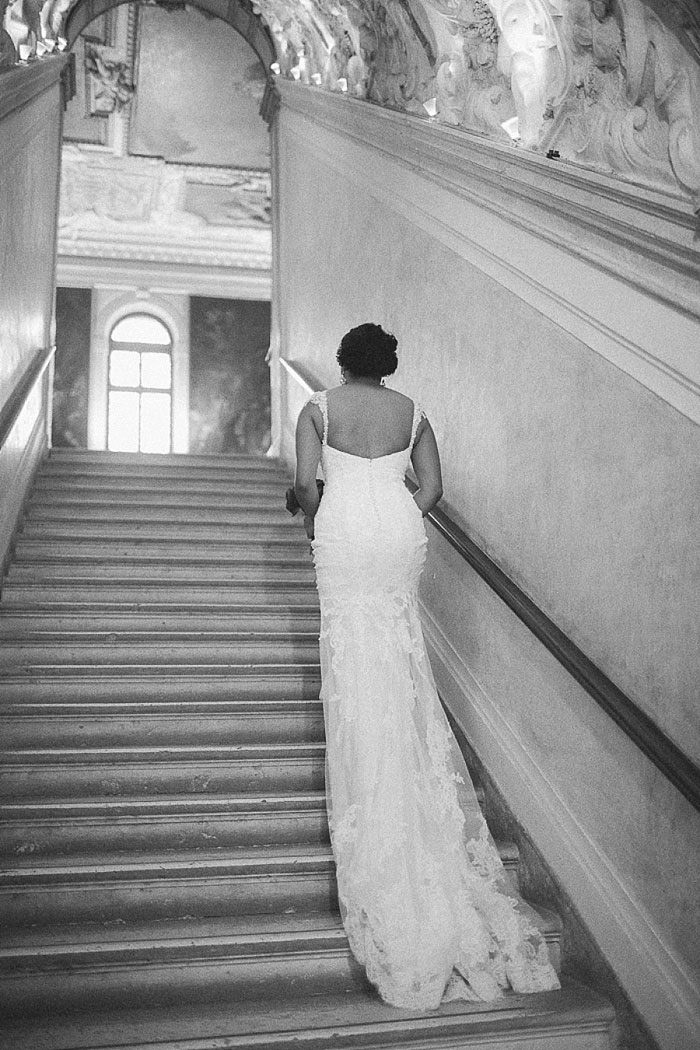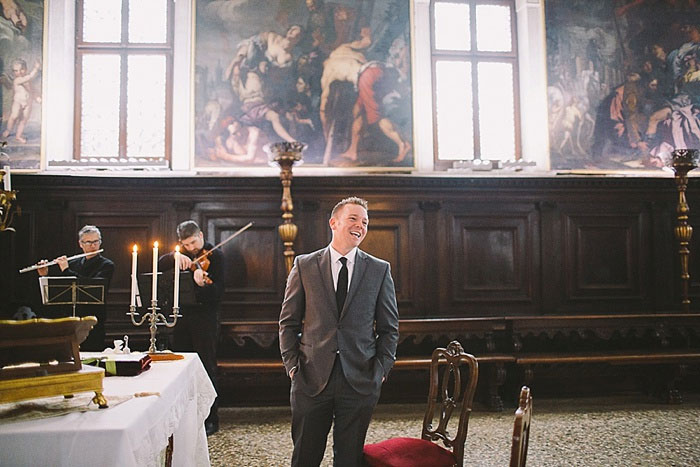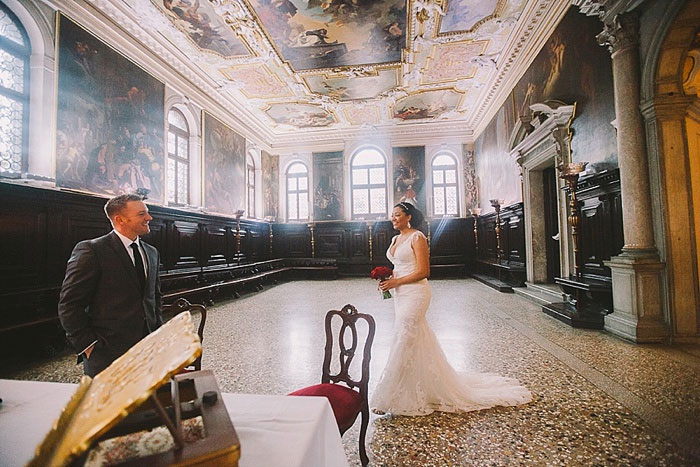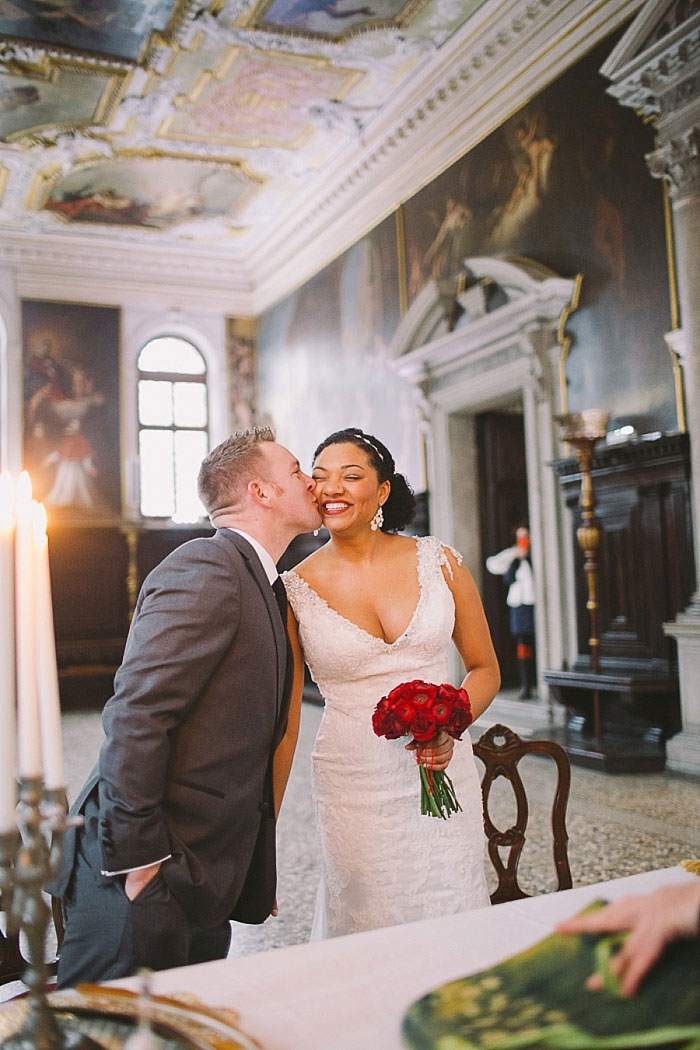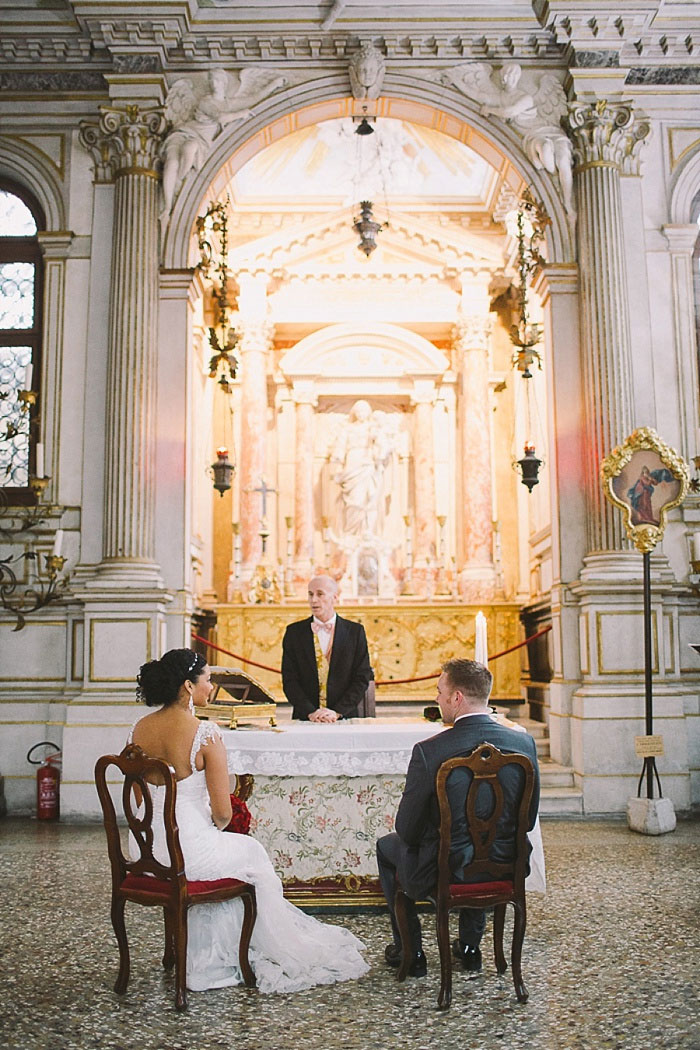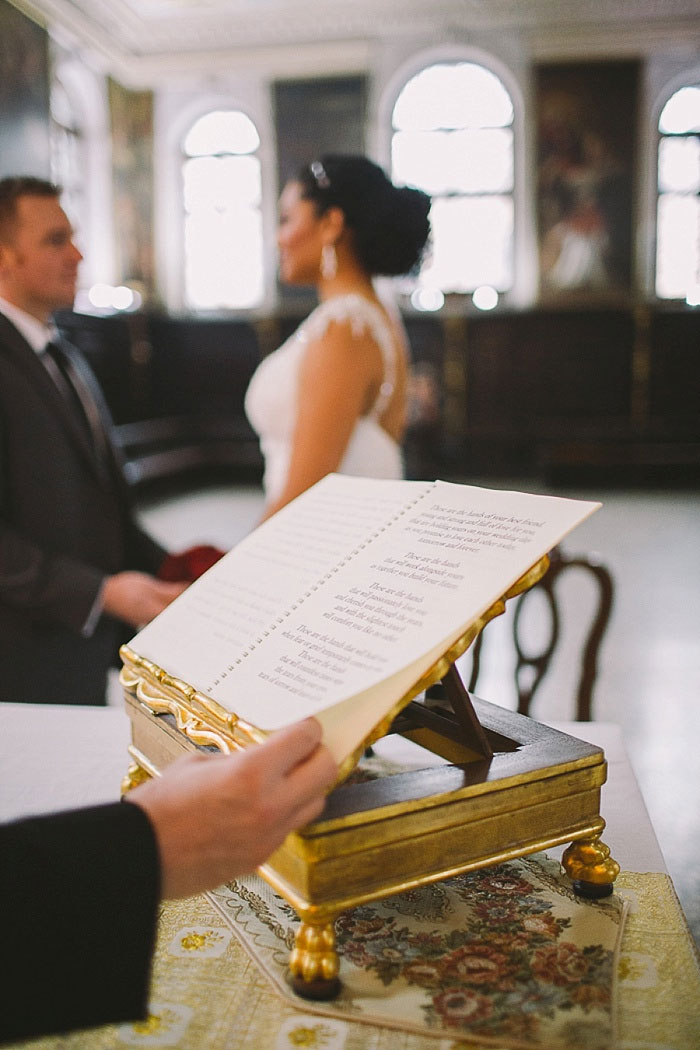 What were the highlights of the ceremony?
My favorite moment was my bridal entrance and walking into the song "Marry You" by Bruno Mars. It was played by a solo flute and violinist. I played the flute when I was in high school so the musician selection held sentimental value for me. I loved seeing the expression on my future husband's face as I walked into one of the most beautiful churches in Venice. We were the only two in the room aside from the officiant, musicians, photographers and wedding planner. It was an incredible feeling to marry the love of my life in such an intimate, romantic setting.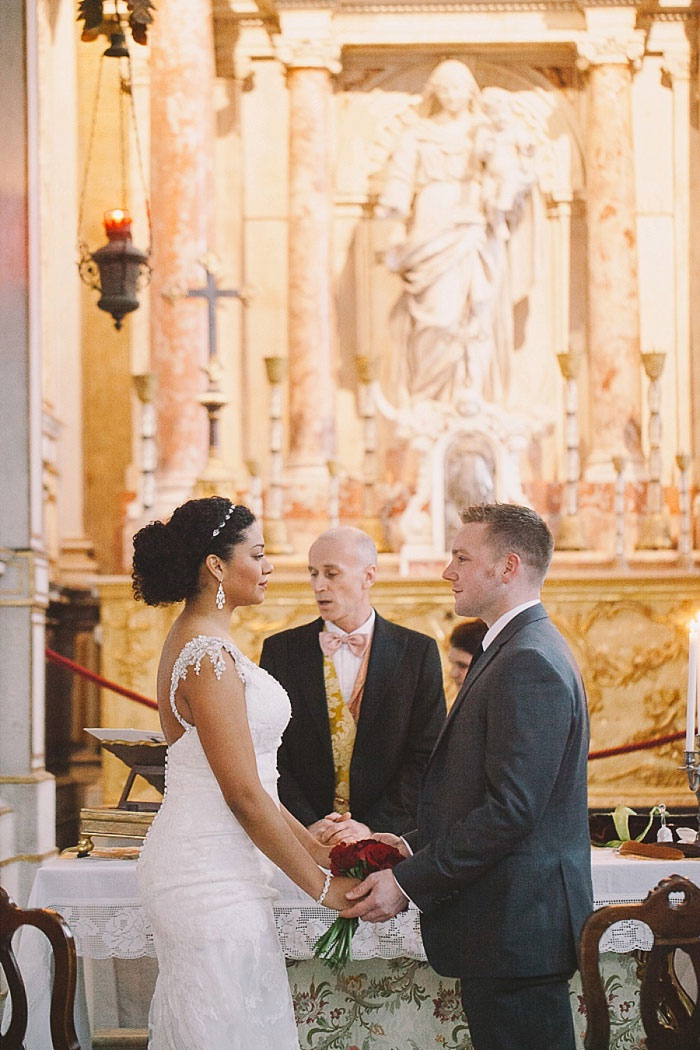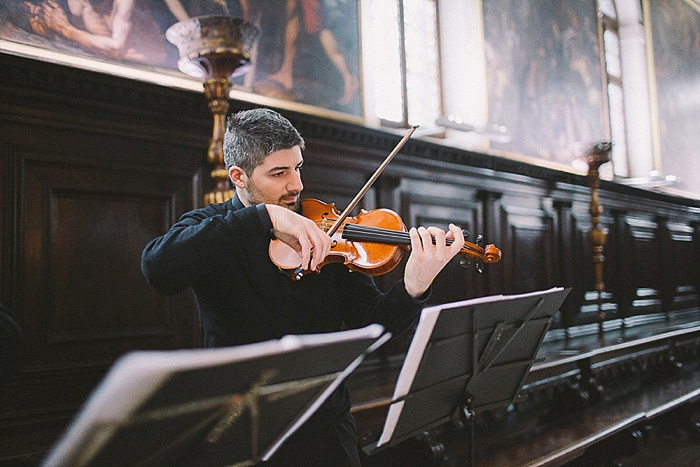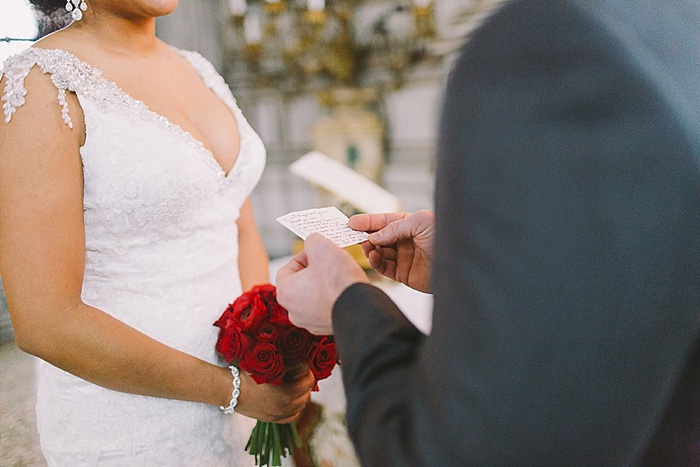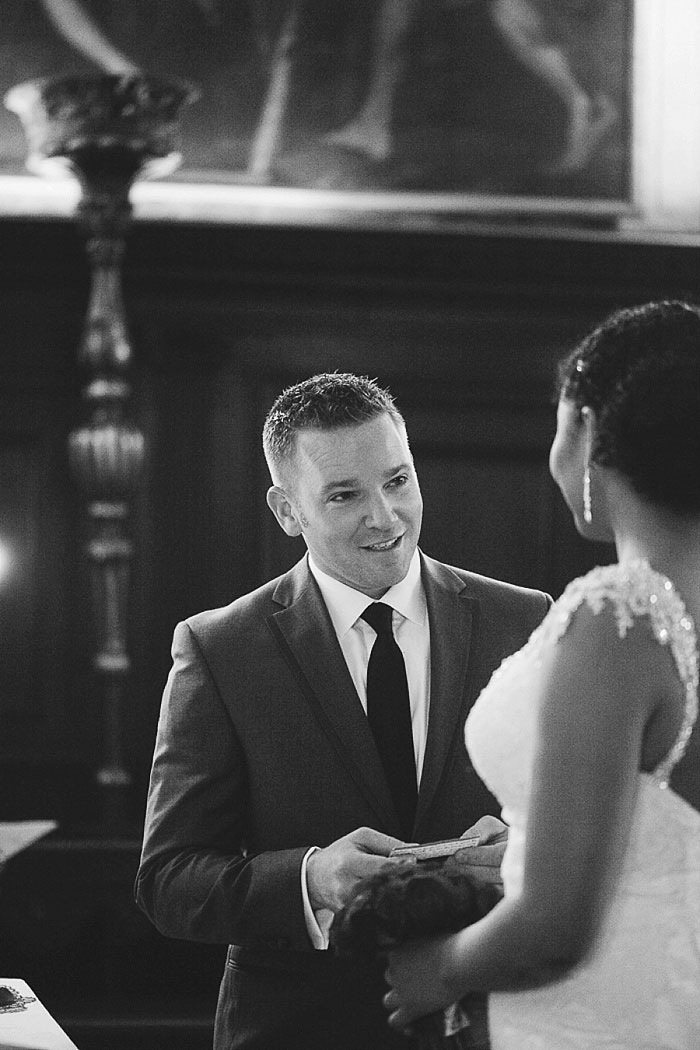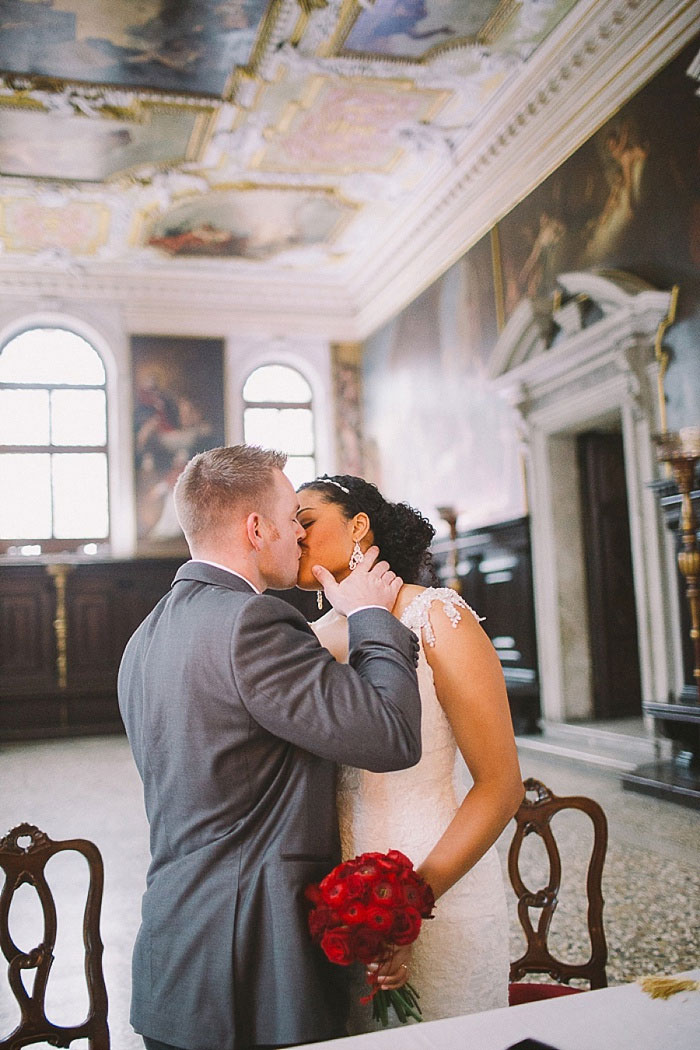 What were the highlights of the reception?
Since we didn't have any guests, we decided to have a formal luncheon at the Gritti Palace. The decor of the restaurant was beautiful, including large windows which allowed us to look out on the Grande Canal during our 3 hour intimate lunch. One highlight during our luncheon was witnessing a man propose to his girlfriend on the deck right outside of the window in front of our table. It was beautiful to watch.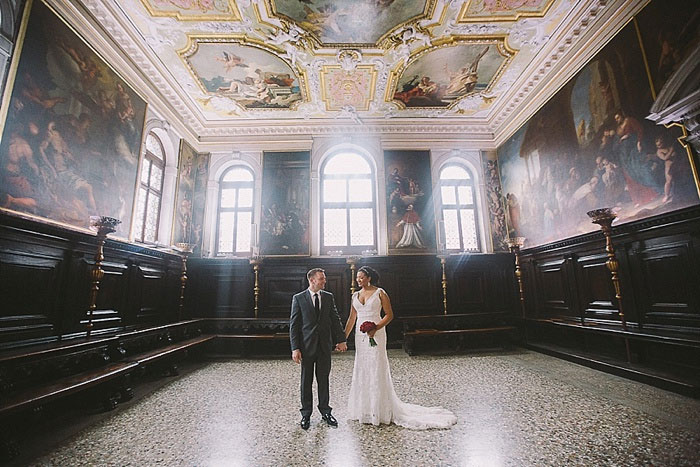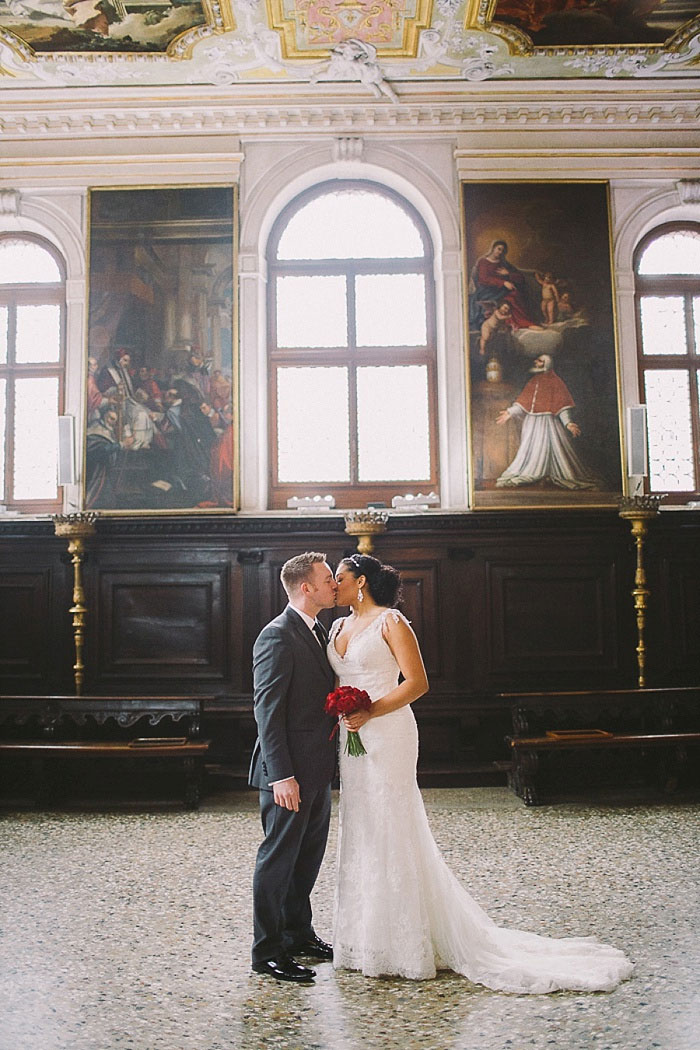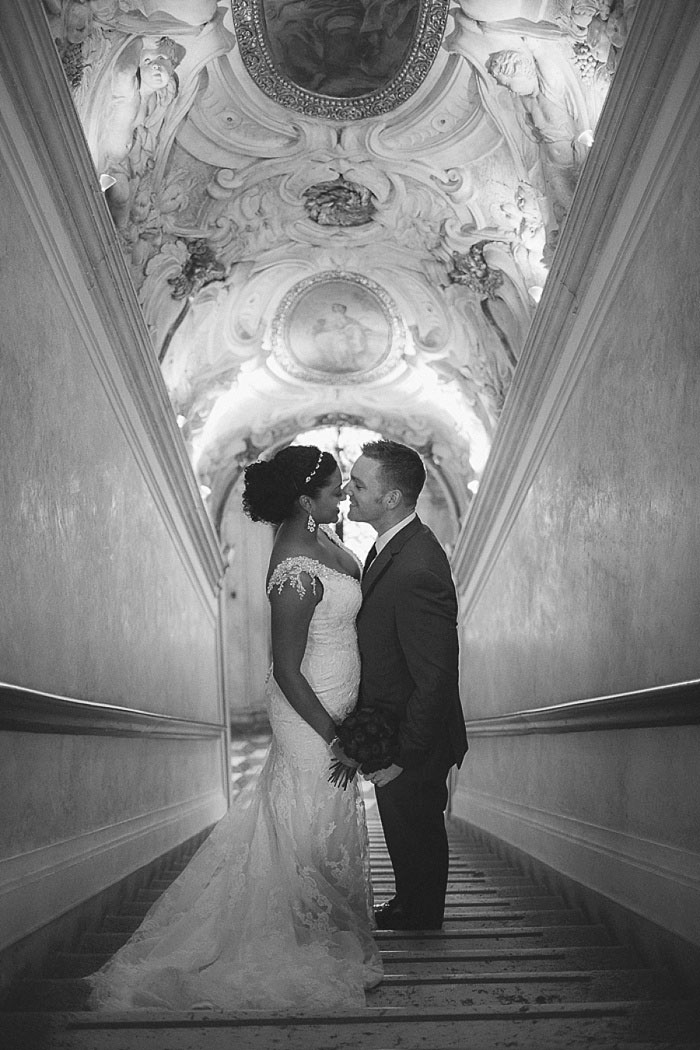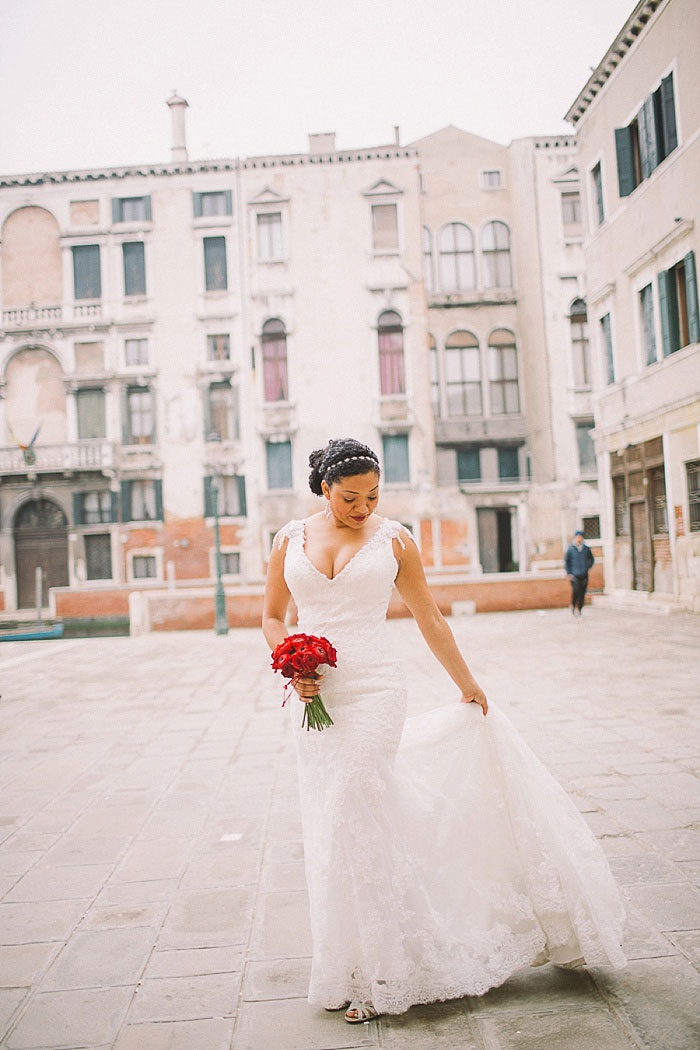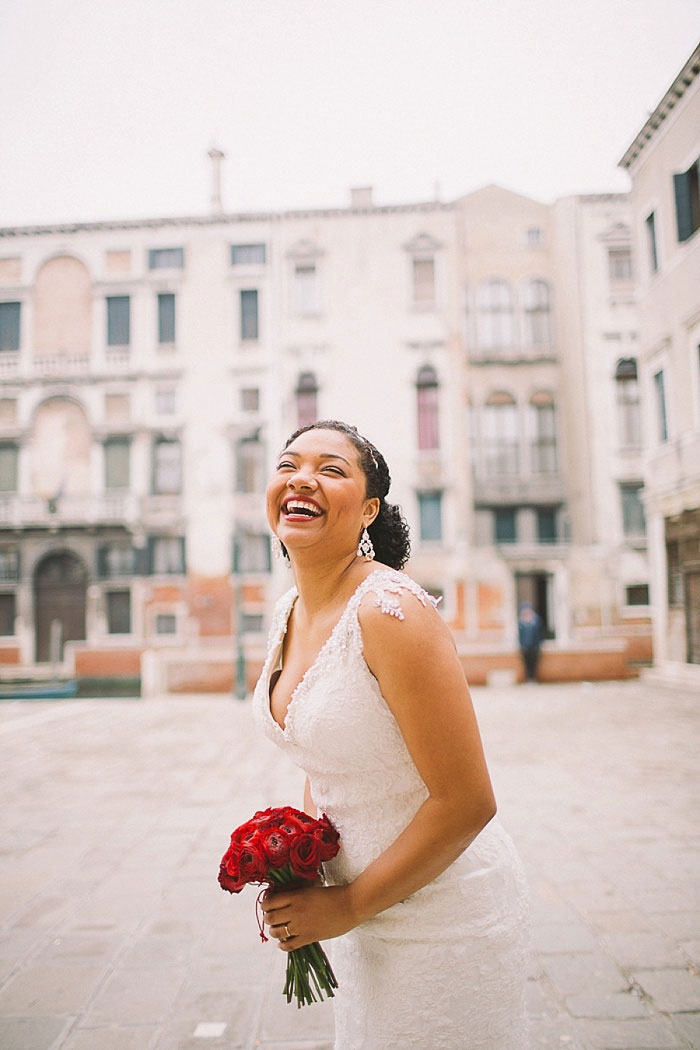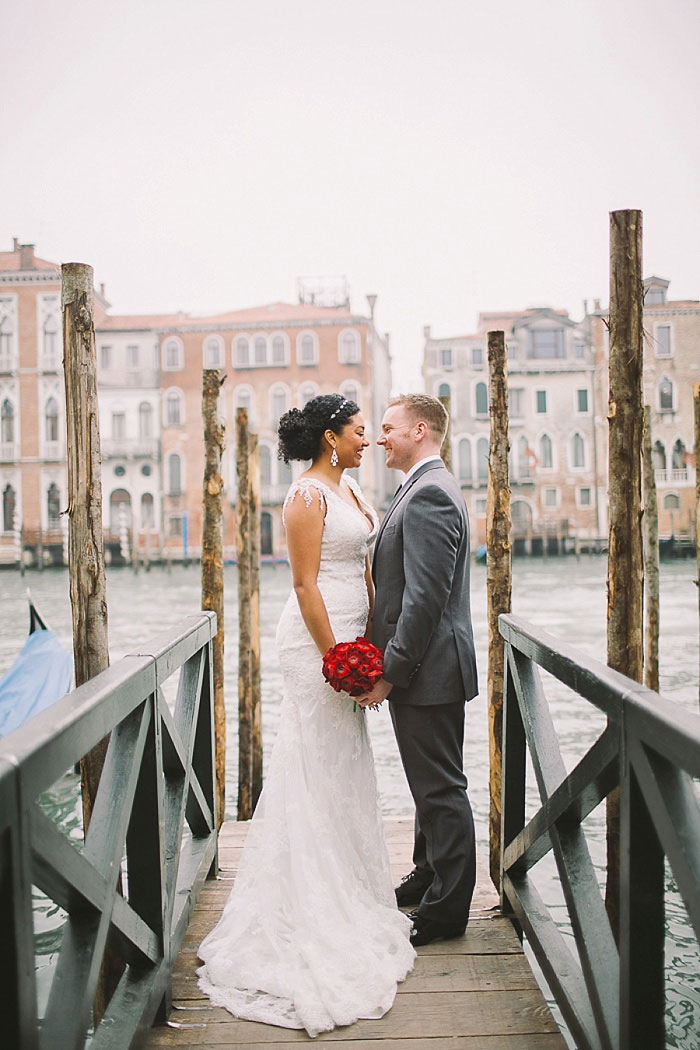 What was the best thing about having an intimate wedding?
The best thing about having an intimate wedding was the experience. Eloping gave us the time to focus on each other and the importance of our vows without the anxiety of a planning a large wedding and reception. We travelled through Spain and Italy for 11 days prior to our wedding date so we had our honeymoon before the wedding. Our wedding day was stress-free and absolutely amazing!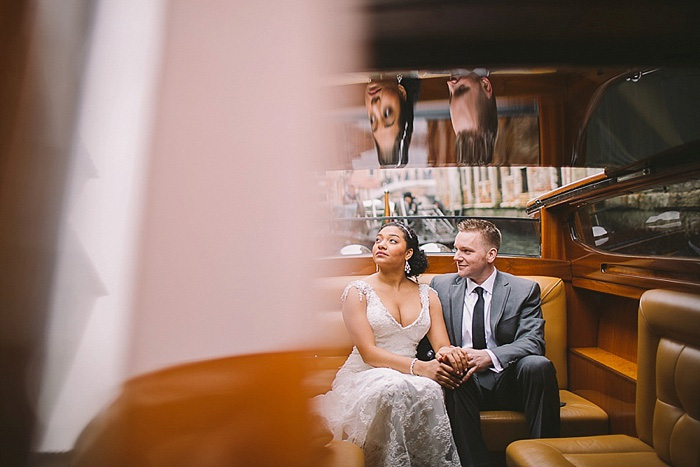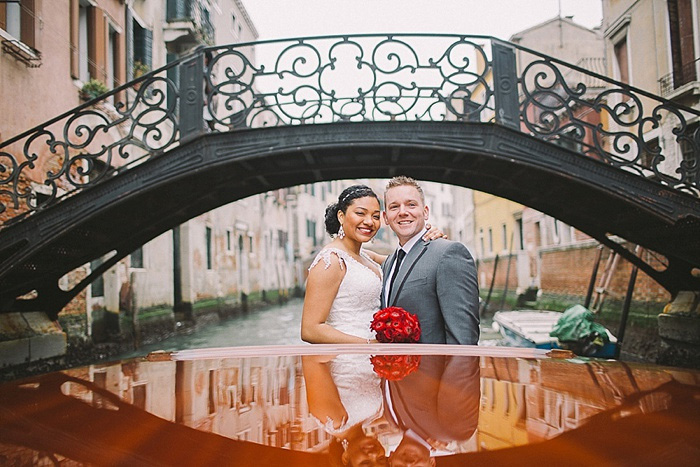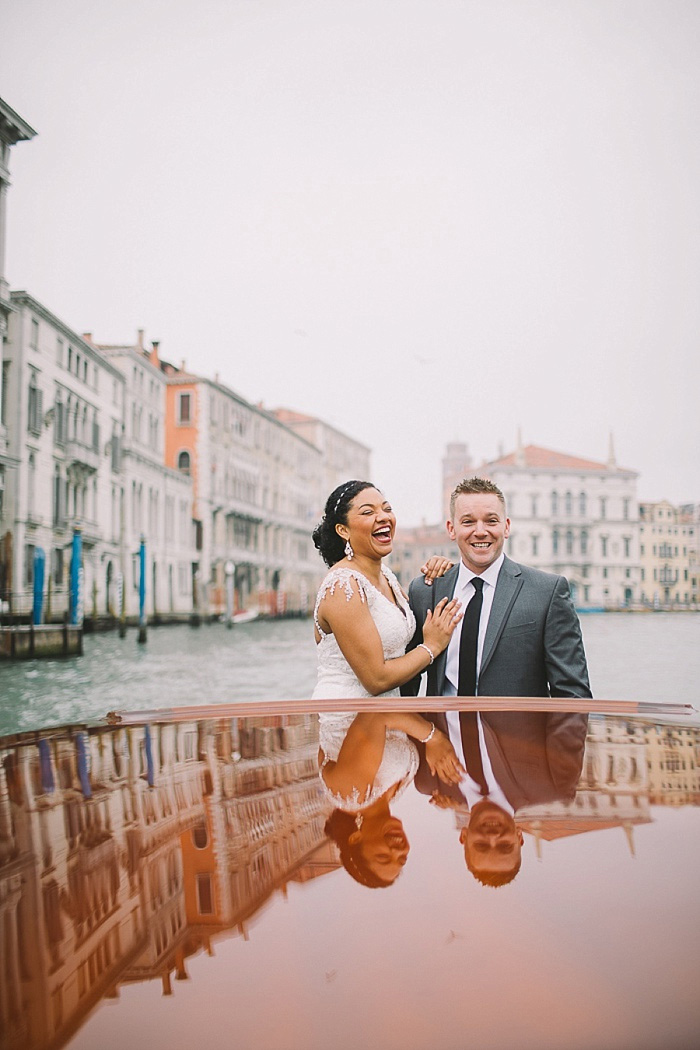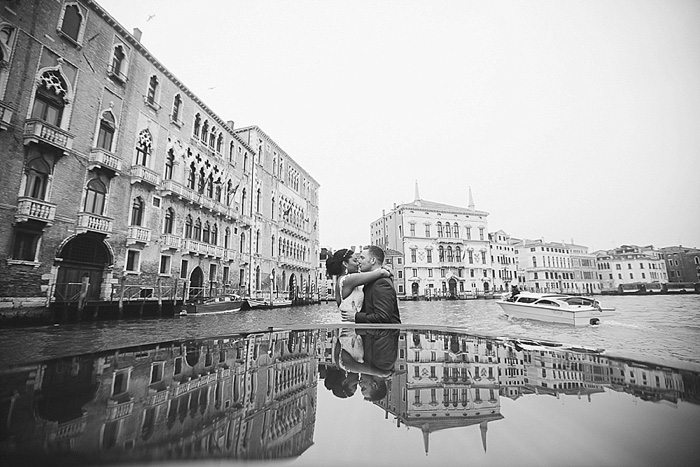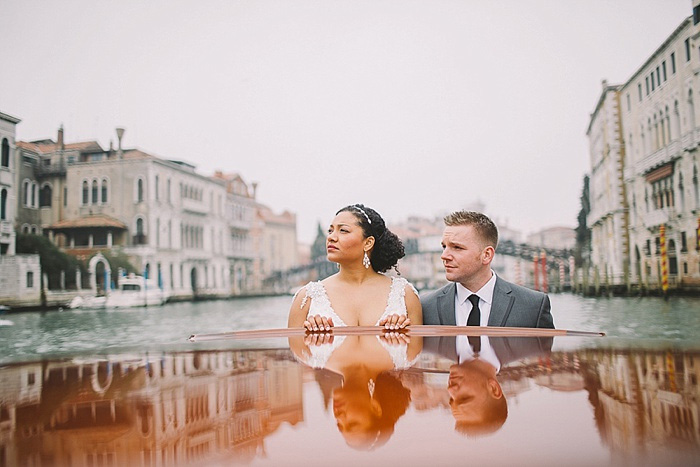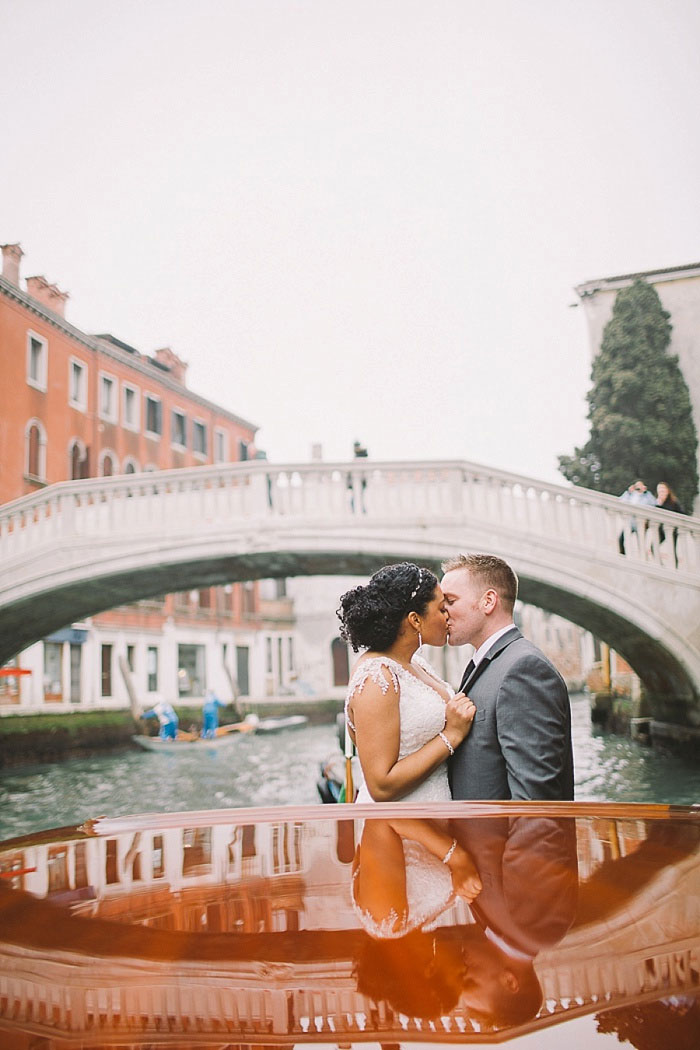 What advice do you have for couples who are considering an intimate wedding?
The best advice we have is to make it as stress-free as possible. Decide what the most important aspects of the day will be for both you and your partner, and seek assistance when necessary. Neither one of us had travelled to Italy before, so choosing a wedding planner was best for us. This helped to reduce any stress we would have faced and allowed us to focus on each other during our special day.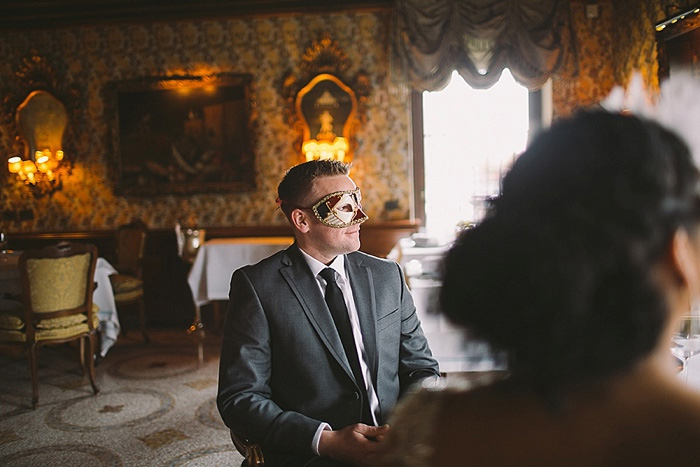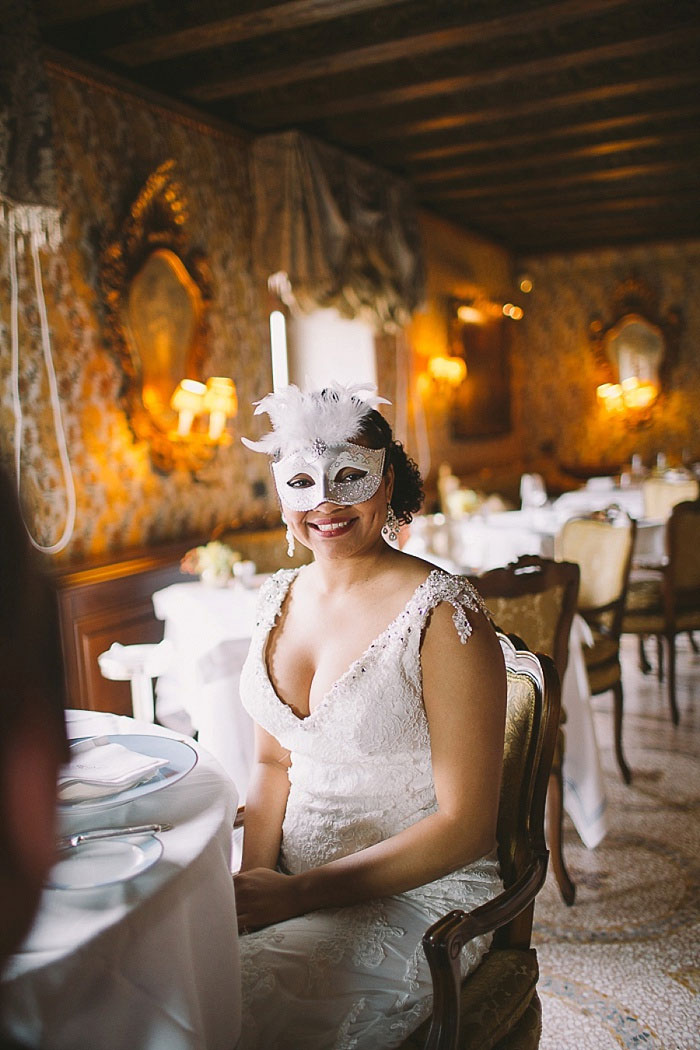 Vendors:
Wedding Planner: My Italian Wedding Planner
Photographer: Nastja Kovacec
Ceremony Venue: Scuola Grande dei Carmini
Reception Venue: Club del Doge Restaurant, The Gritti Palace
Bride's Dress: Maggie Sotterro