Personally, we think lofts make the perfect wedding or elopement space for modern urban couples, and it seems we're not the only ones! Event stylist Claire Duran and photographer Clarence Chan think so too, and have put together an amazing styled shoot that proves just how perfect a loft space can be. We are now officially in love with The Loft at 600 F, and we think you will be too!
Here's what Claire had to say about the shoot:
Inspired by the modern/art deco atmosphere of The Loft at 600F in Chinatown, Washington DC, this photo gallery features a contemporary elopement with geometric elements and shades of blue. Claire Duran Weddings and Events brought together a team of talented vendors and carried out the overall styling of the shoot. My inspiration was a couple who despite choosing to elope, does not do it without making it special.
Everything was captured by Clarence Chan. His images are clear proof of his artistic eye and his modern, aerial, and natural aesthetic. Nick Perez from Nick's Flowers blew us away with a twig wreath embellished with mounds of blooming thistle that served as part of the background for the ceremony, an unconventional bouquet consisting of cascading bear grass accented with thistle florets, and a centerpiece made out of hydrangea, roses, eucalyptus, thistle, and accents of delicate light blue tweedia.
 Make-up was provided by Valerie Hammer, who gave the bride a flawless sheer complexion with navy accented eyes. Melissa Schwartz from Georgetown Bride created a simple yet overwhelmingly elegant hairstyle for the bride. Our beautiful bride Cameron wore the white Lea gown by designers Camilla and Marc, styled by Closet Fashionistas. The simply elegance of the gown embodied the Art Deco tone of the shoot.
Paper goods, which brilliantly showcased the colors and modern feel behind the shoot's inspiration, were prepared by Kristen Caudill Invitations. The cake was designed by Michelle's Cake, displaying geometric elements over a clean white fondant base. The custom wood sign with stunning calligraphy reading, "We Do, We Did, We Eloped," was made by Sweet Carolina Collective. Get Plated did a wonderful job creating both delicious and equally beautiful dishes, which included tempura baby vegetables, ahi tuna poke, and caramel macchiato, all complimented by a raspberry and vodka-based cocktail. 
The models, Cameron Goodman and Keith Carr, a real couple, were a joy to work with, given their goofy and charming personalities. Finally, the overall shoot experience was enhanced by the exquisite live performance given by violinist Rafael from Innocenti Quartet, whom without knowing that it was Cameron and Keith's real song, began playing Somewhere Over the Rainbow, bringing tears of joy to their eyes. They took at it as a good sign for their future real wedding coming up in the Summer of 2015.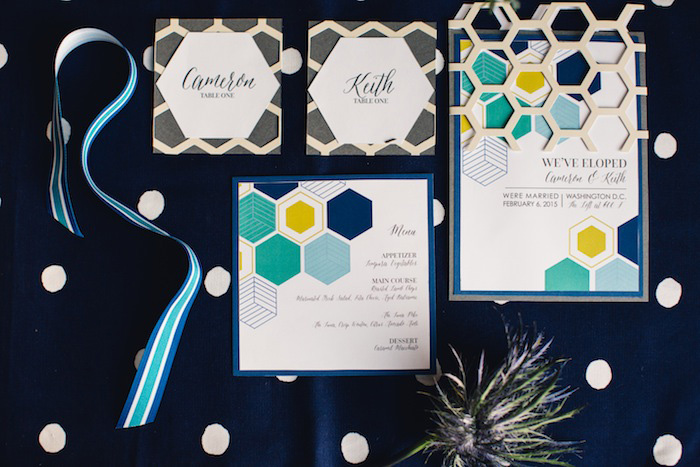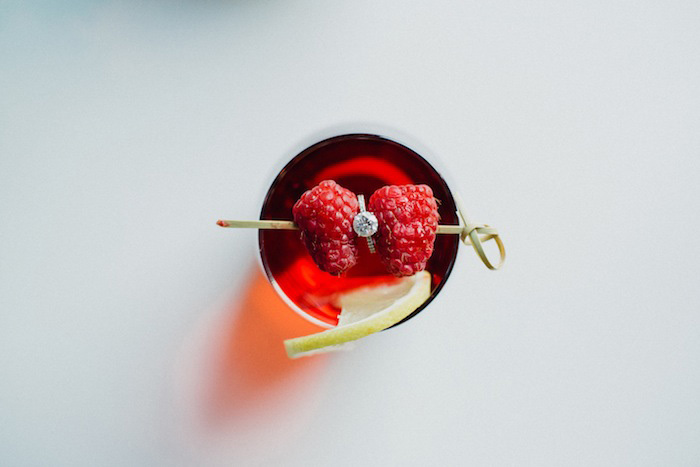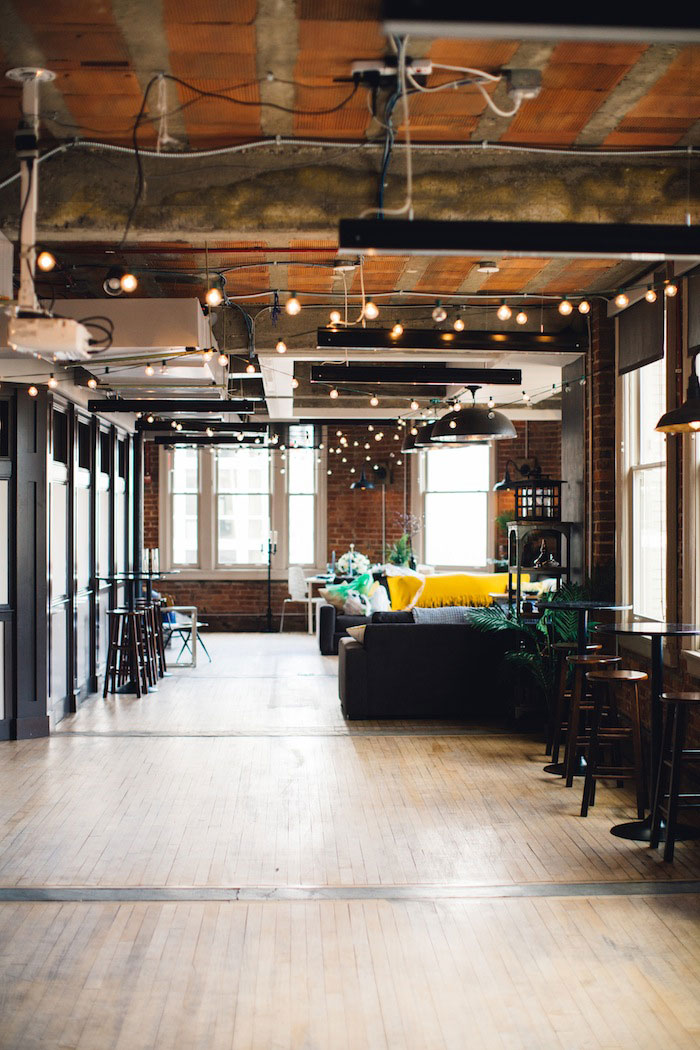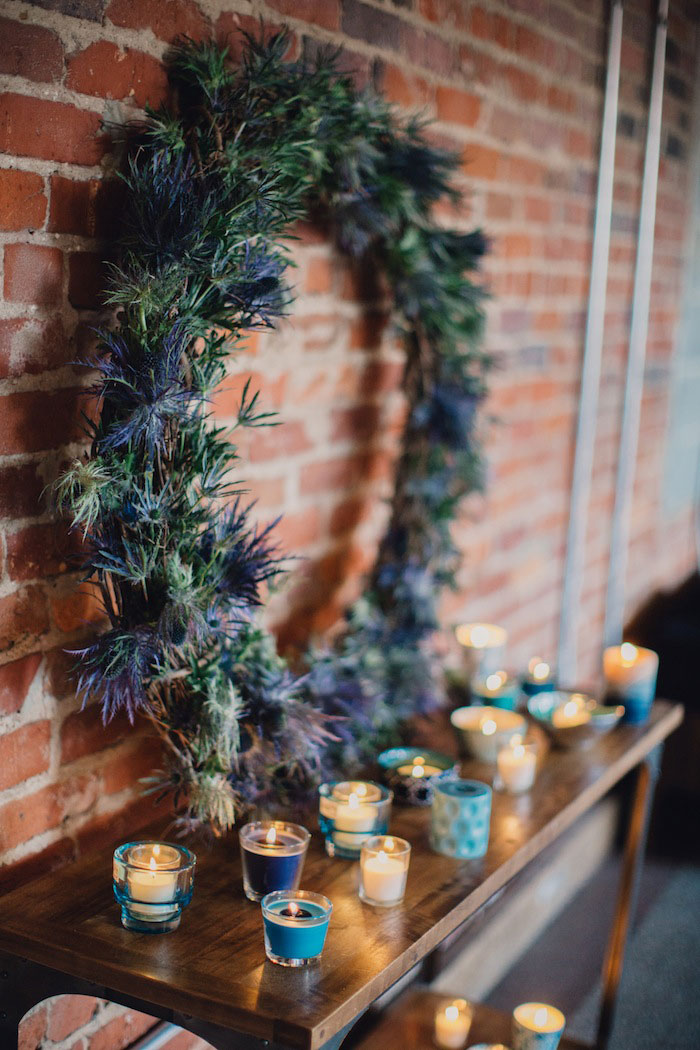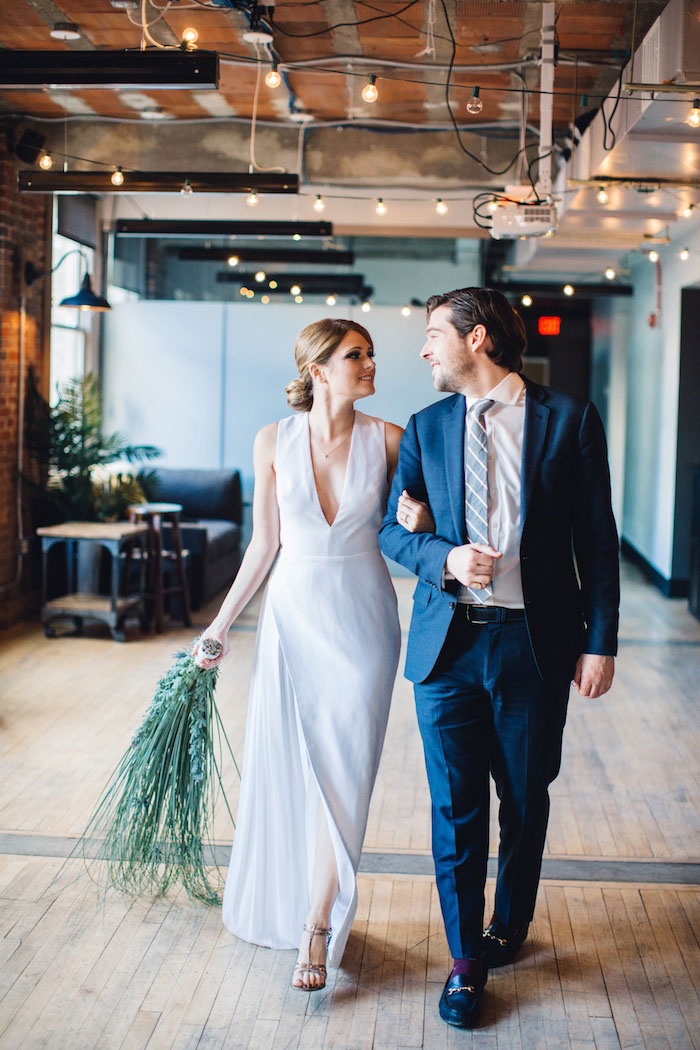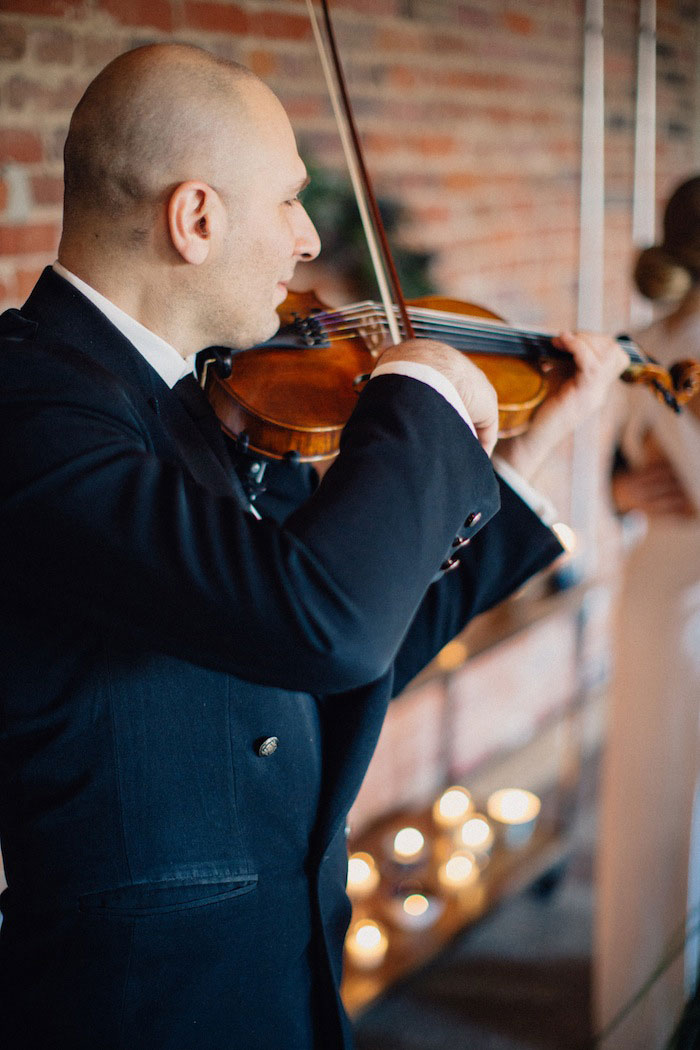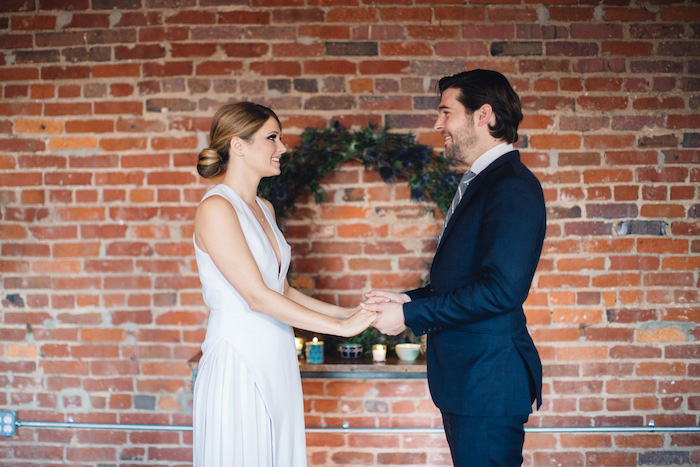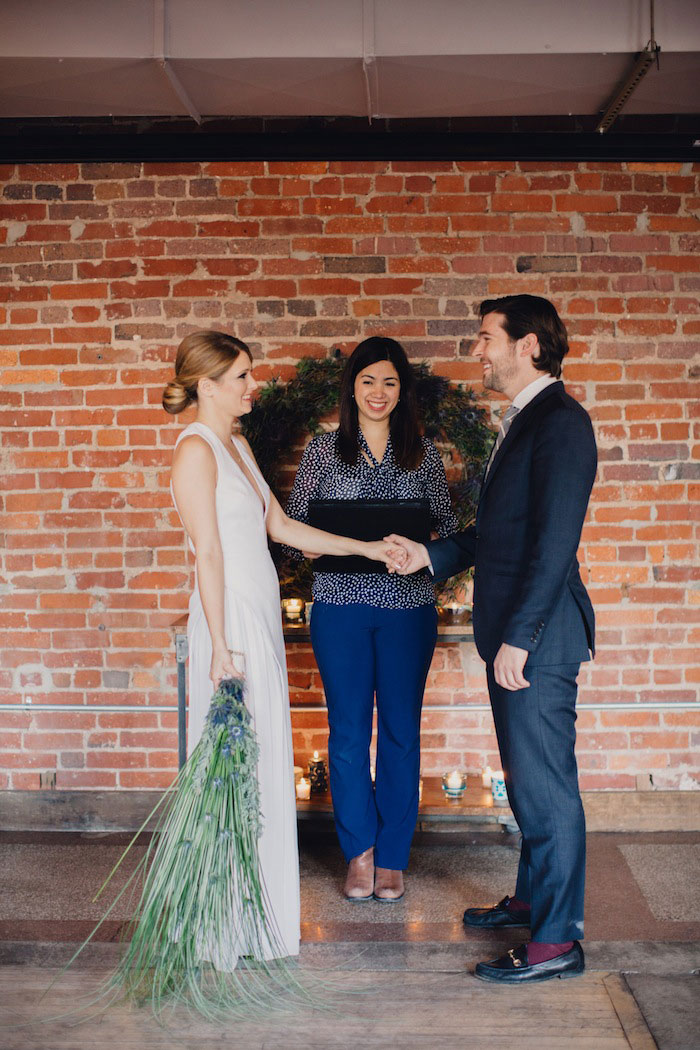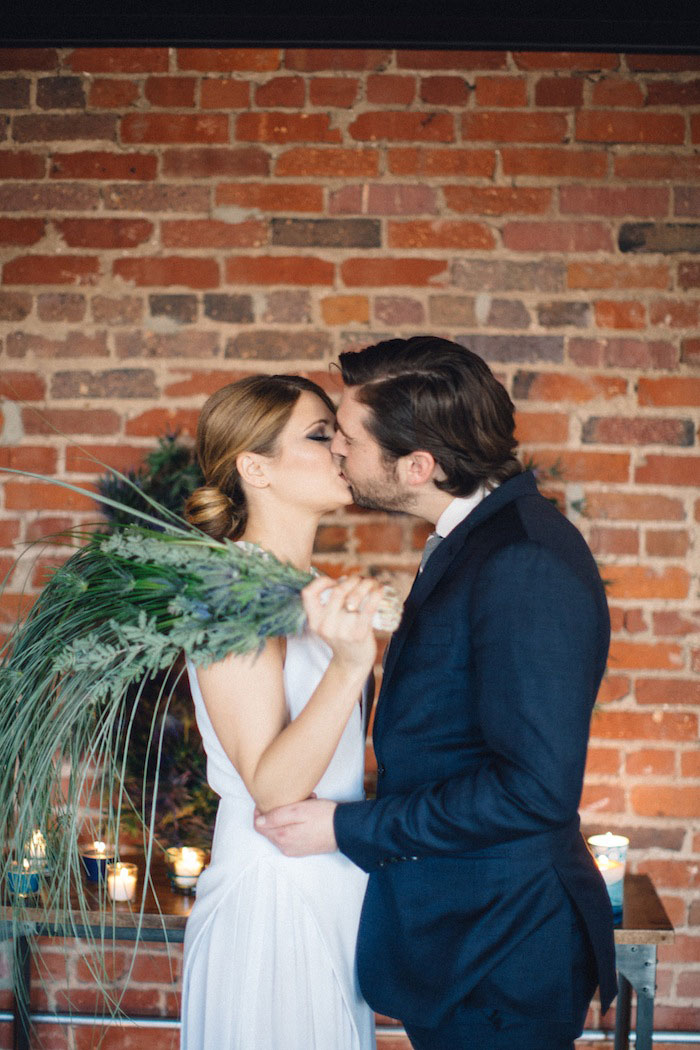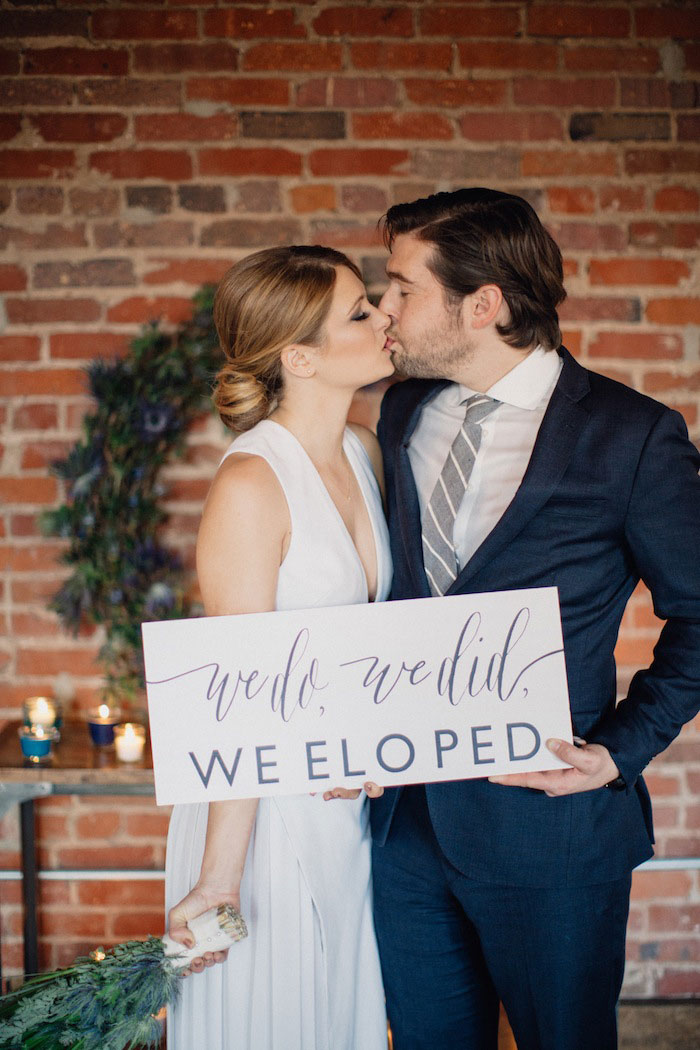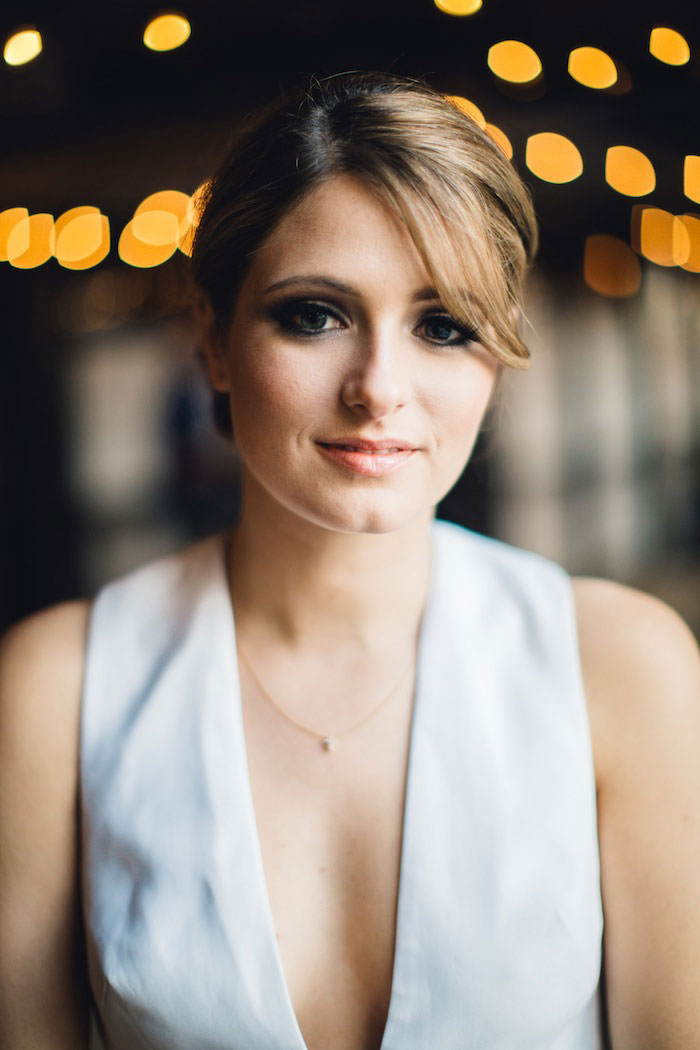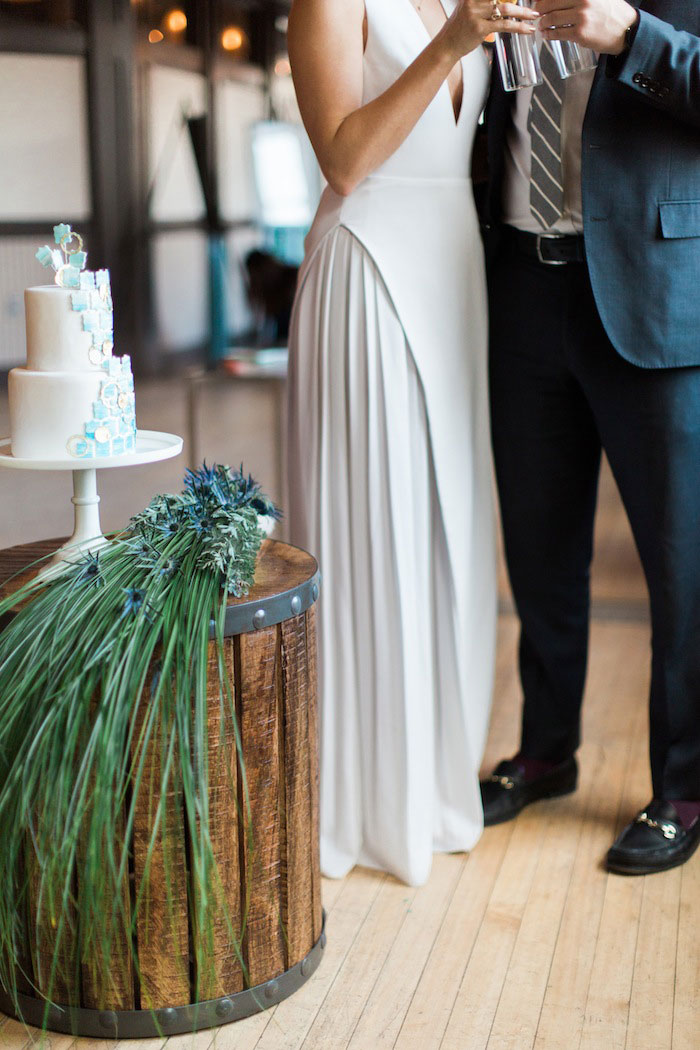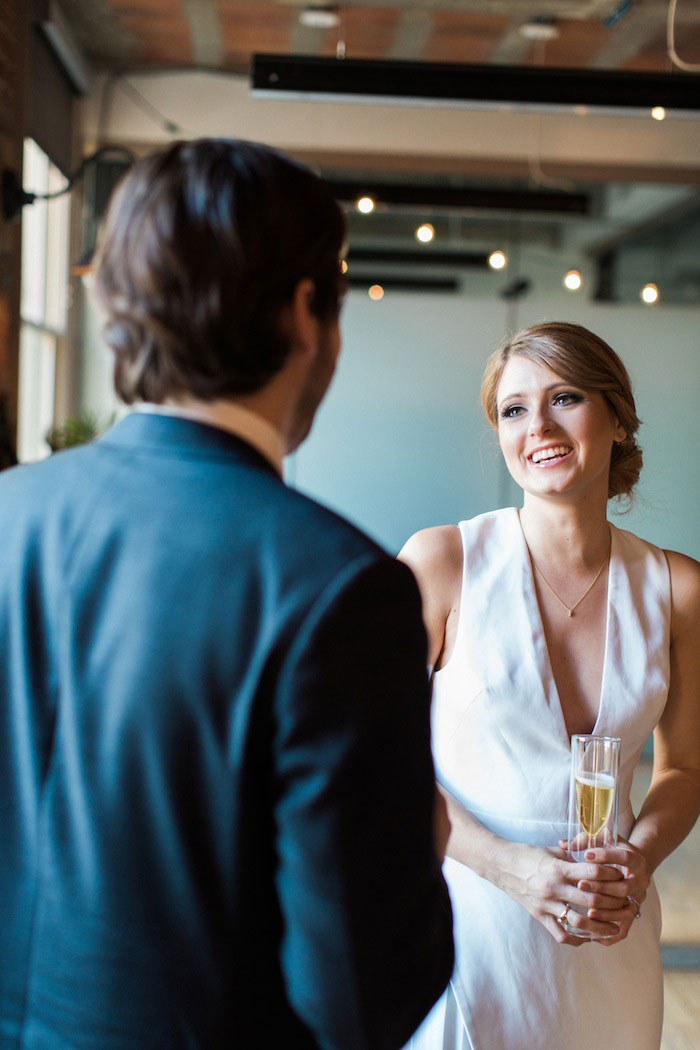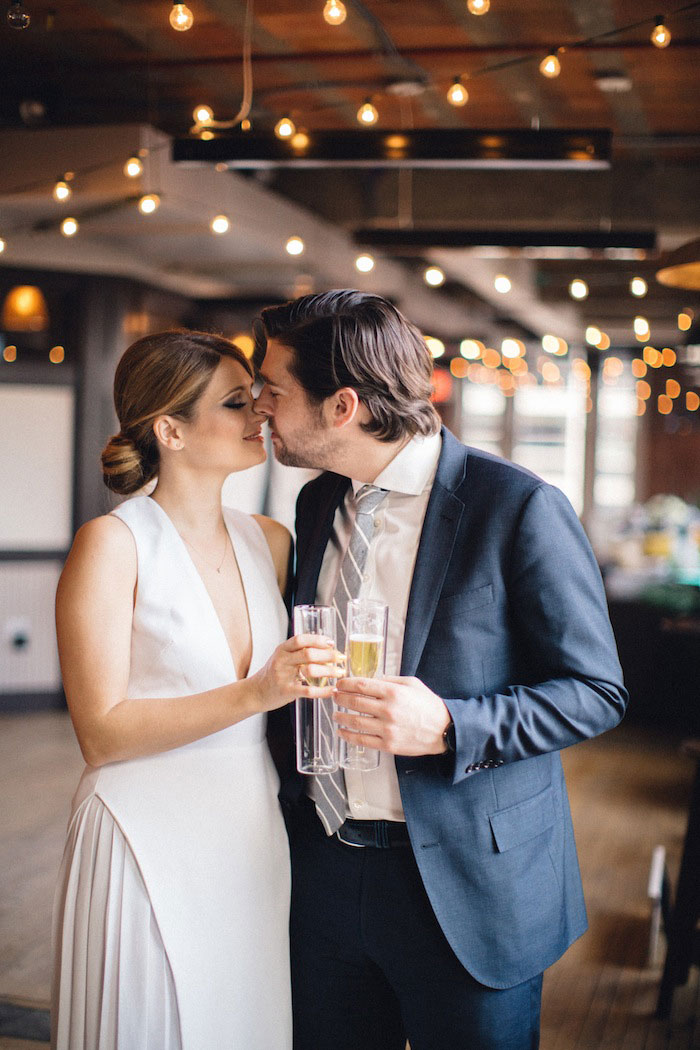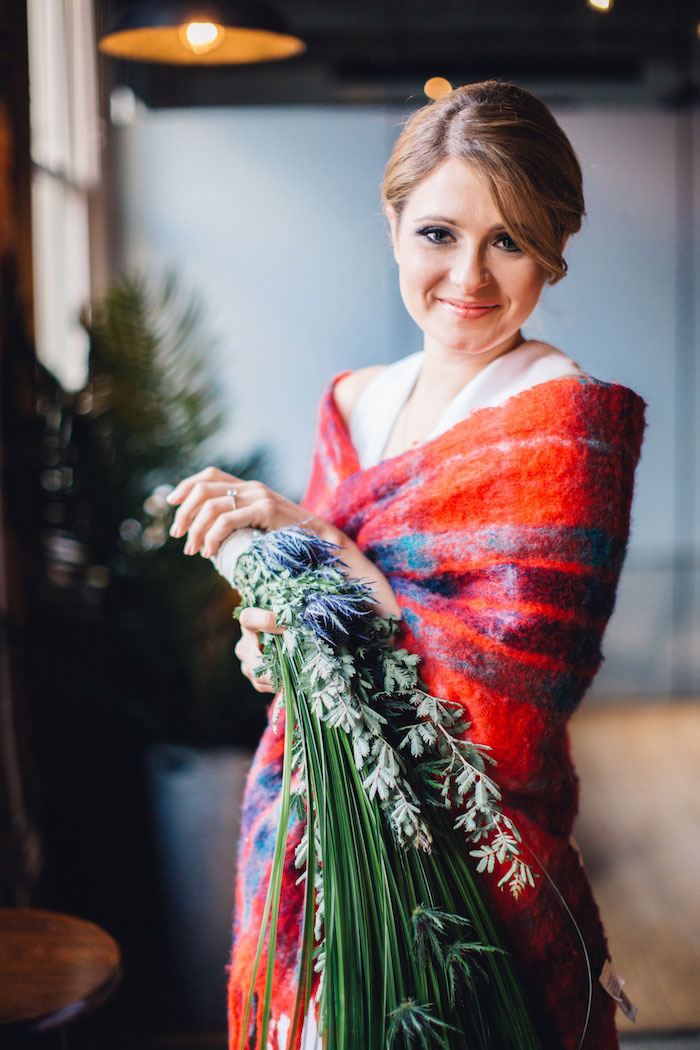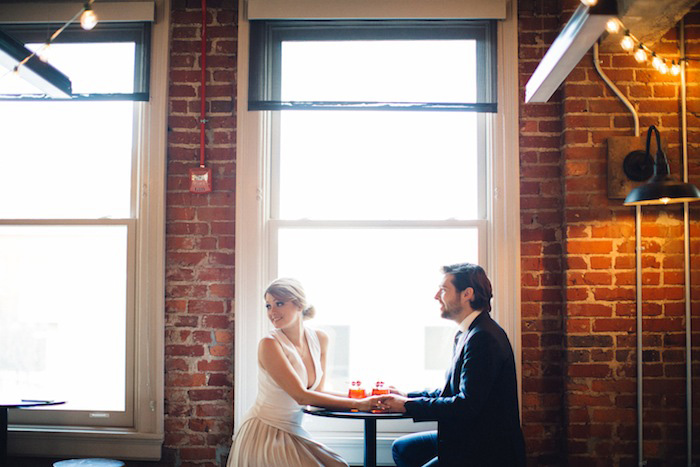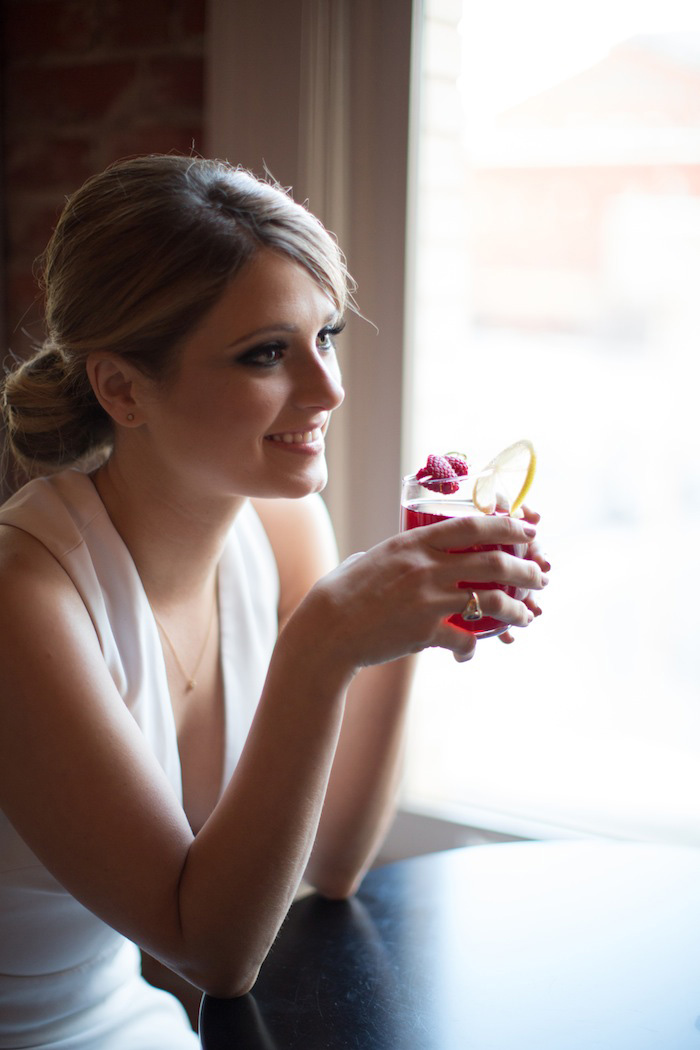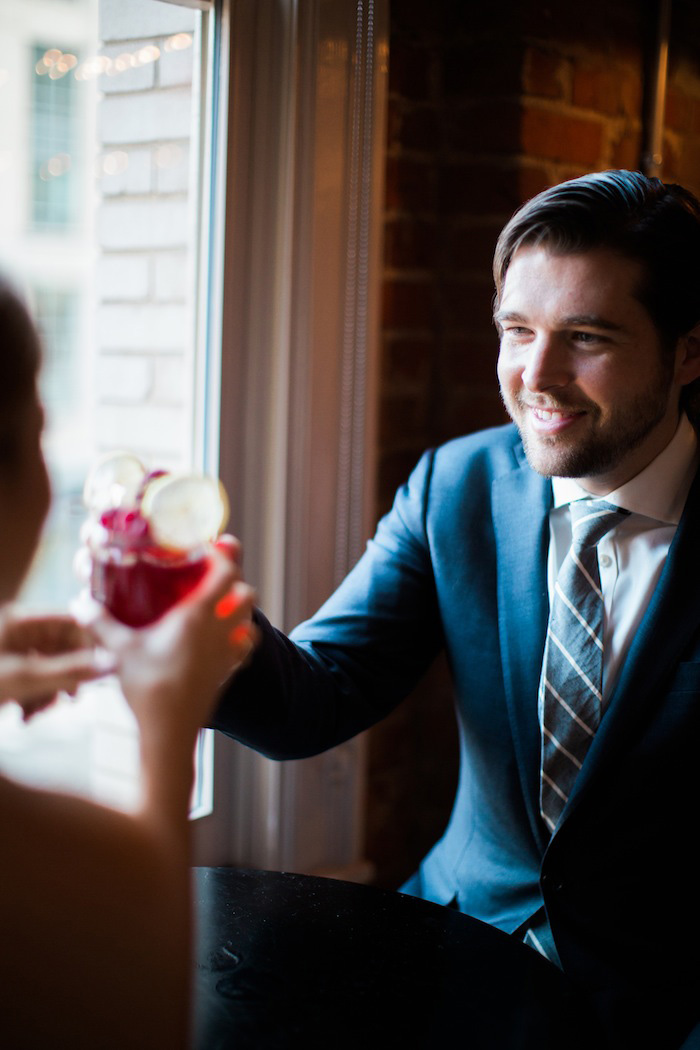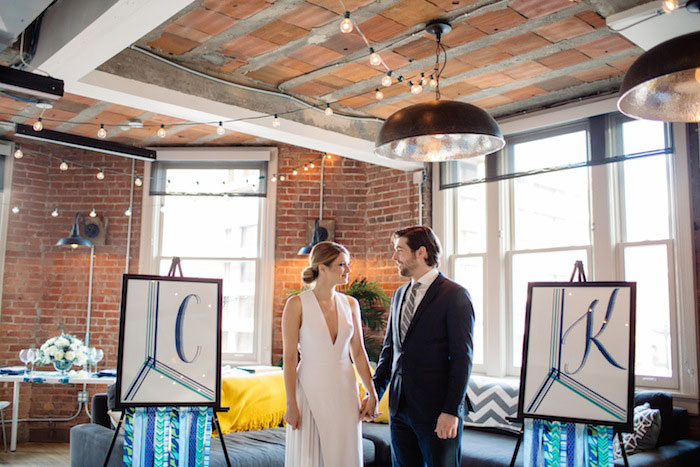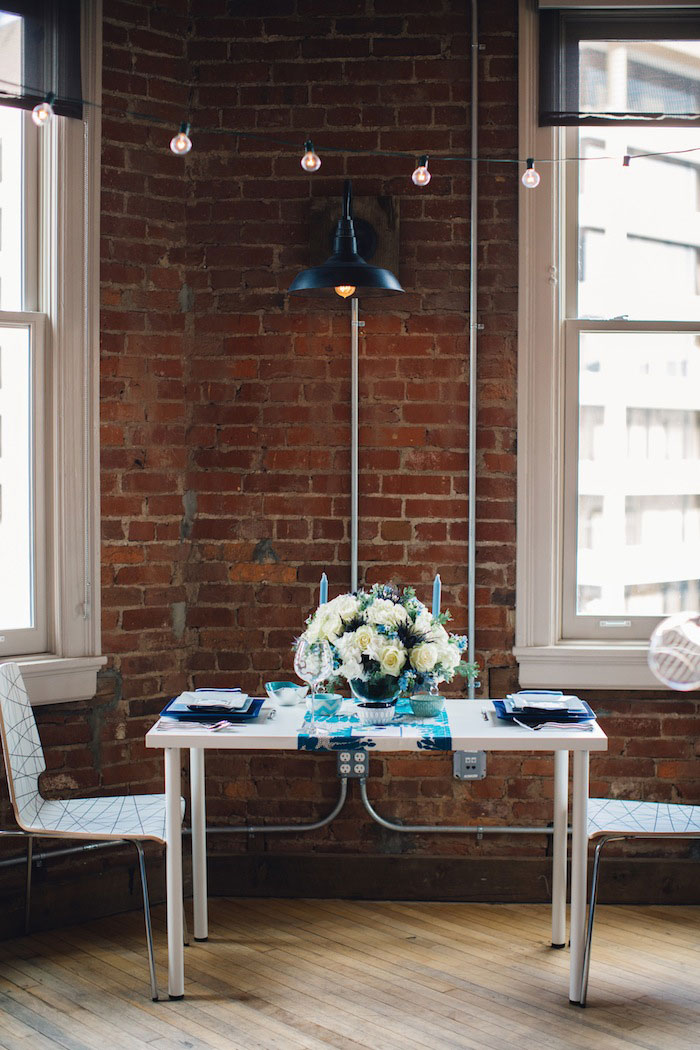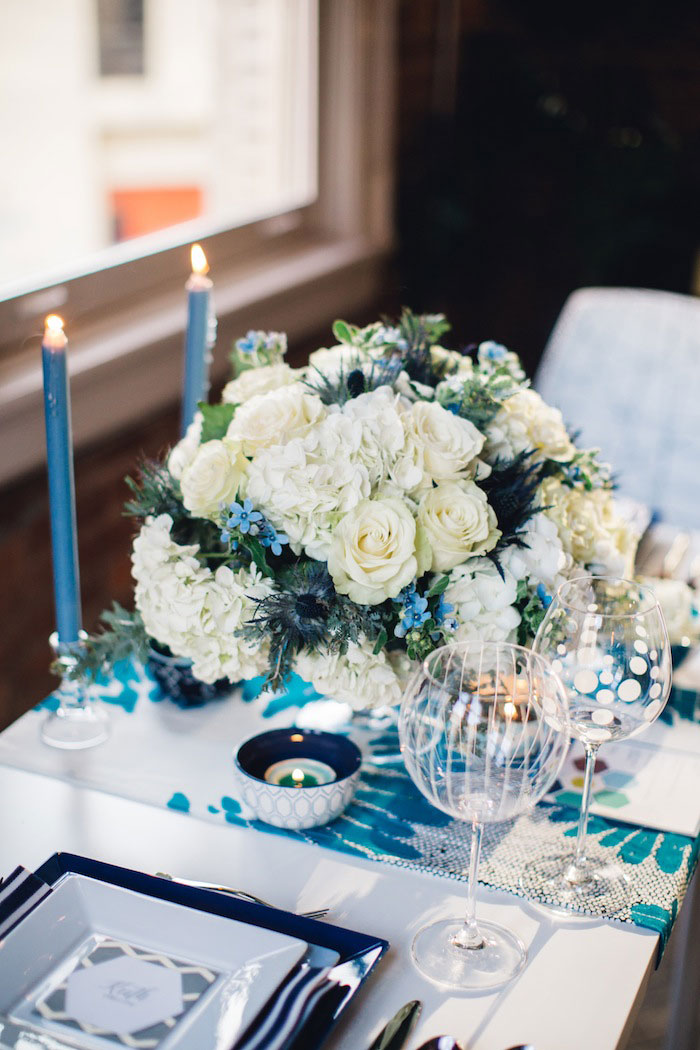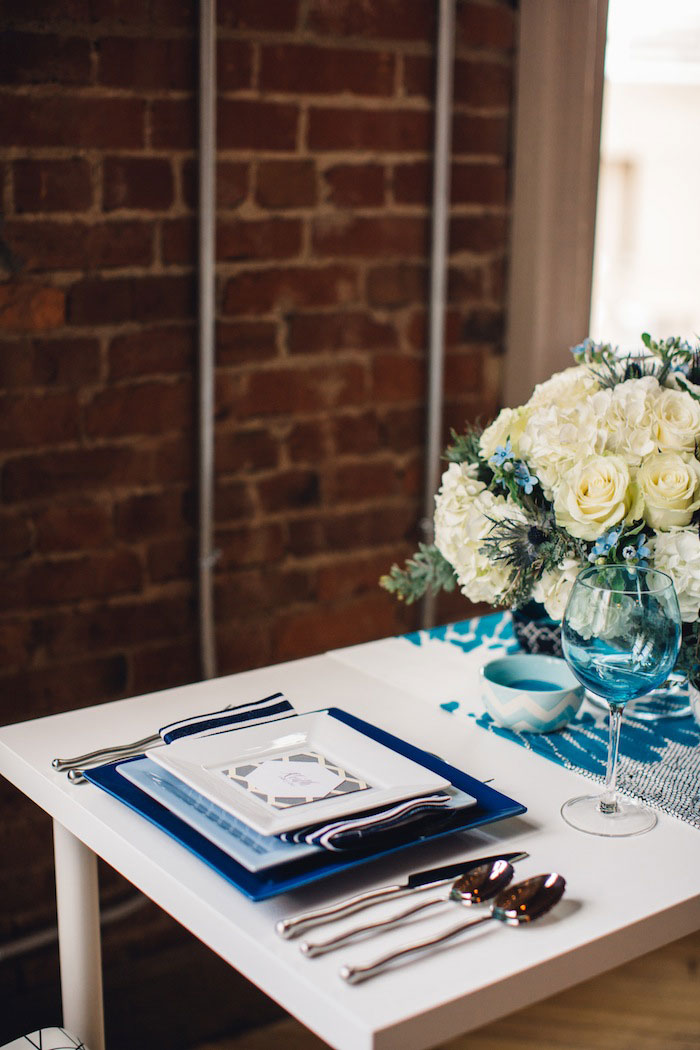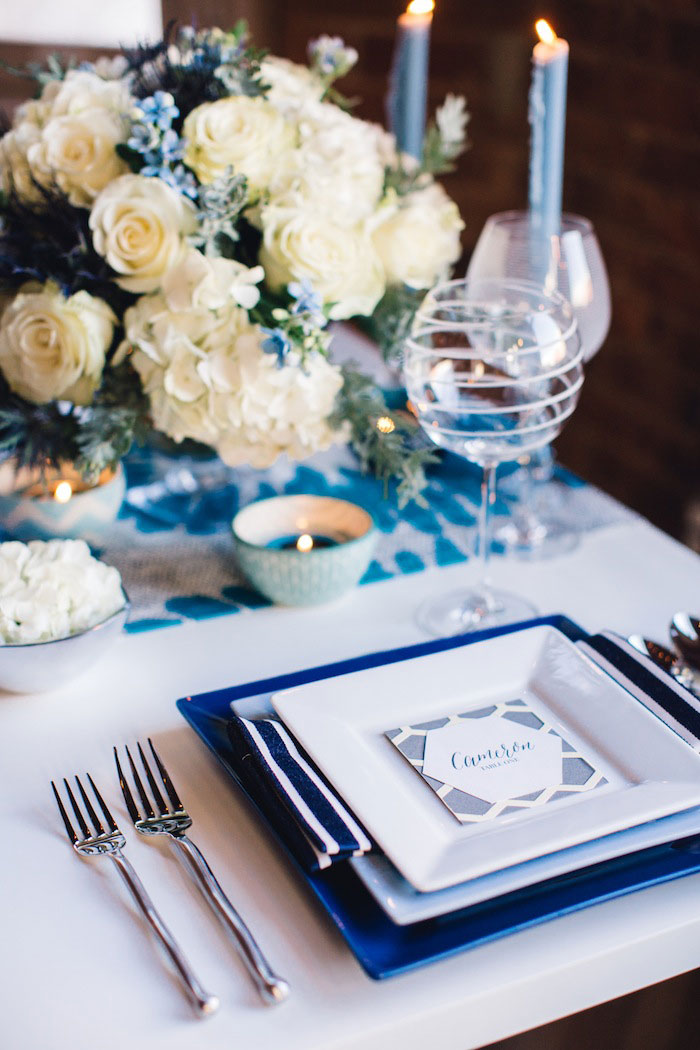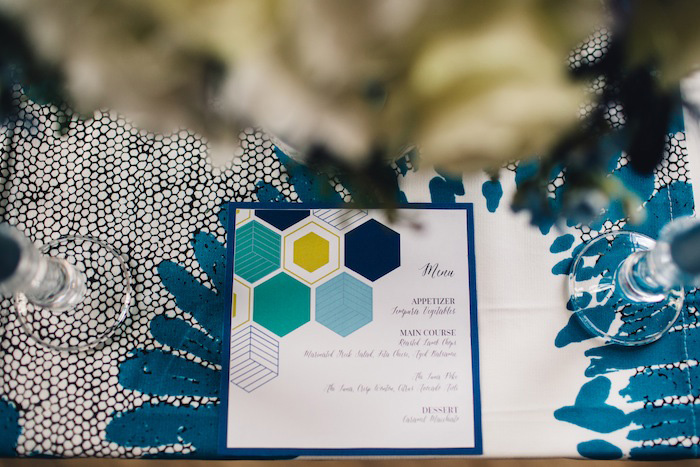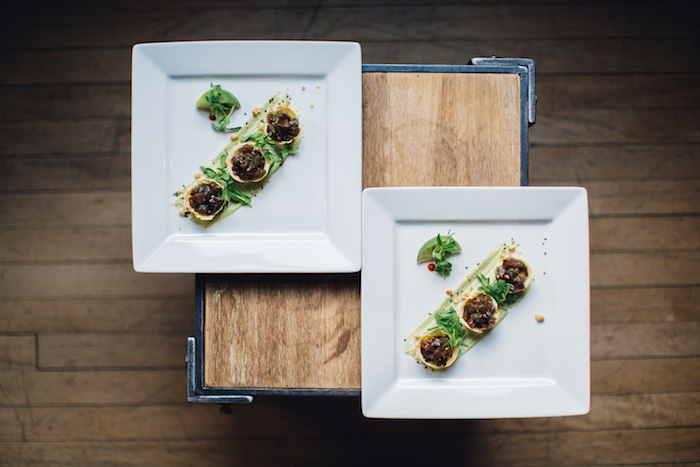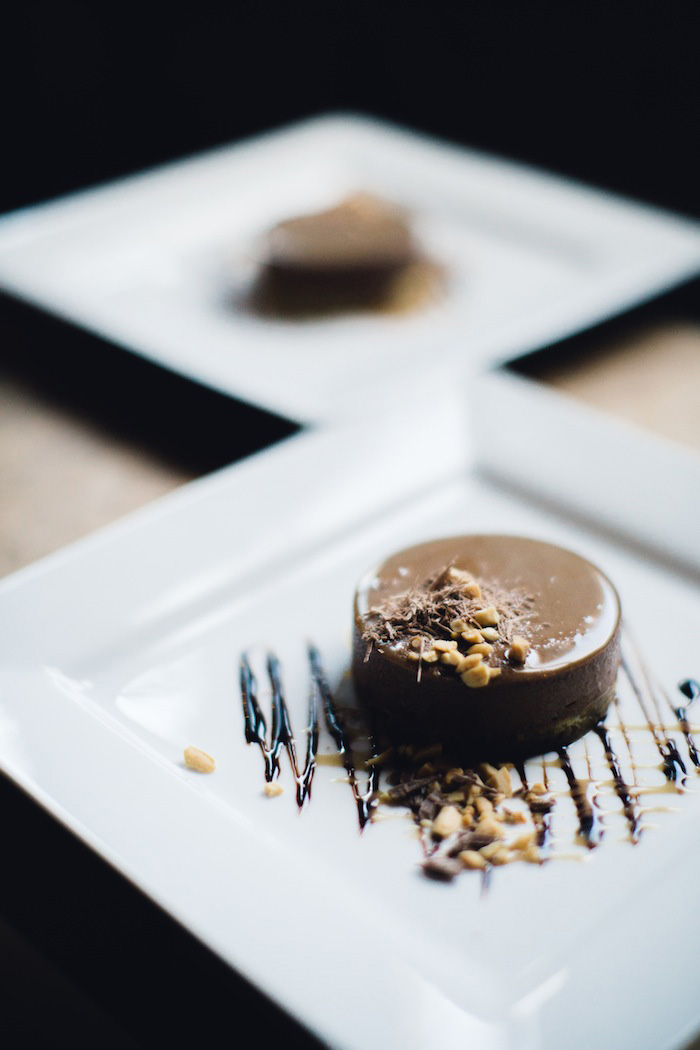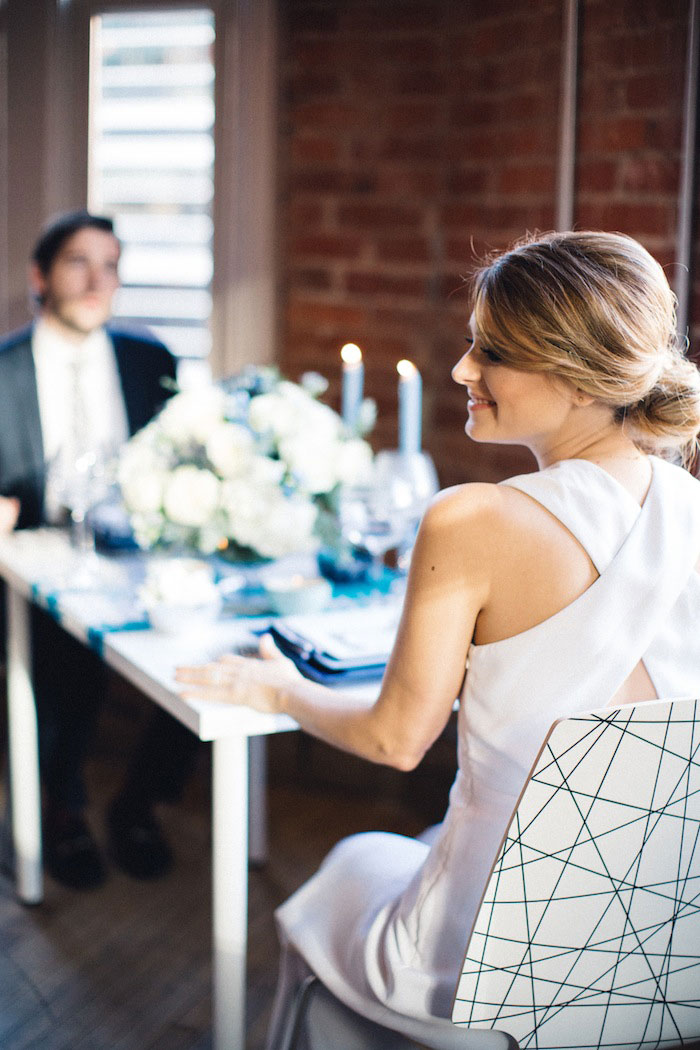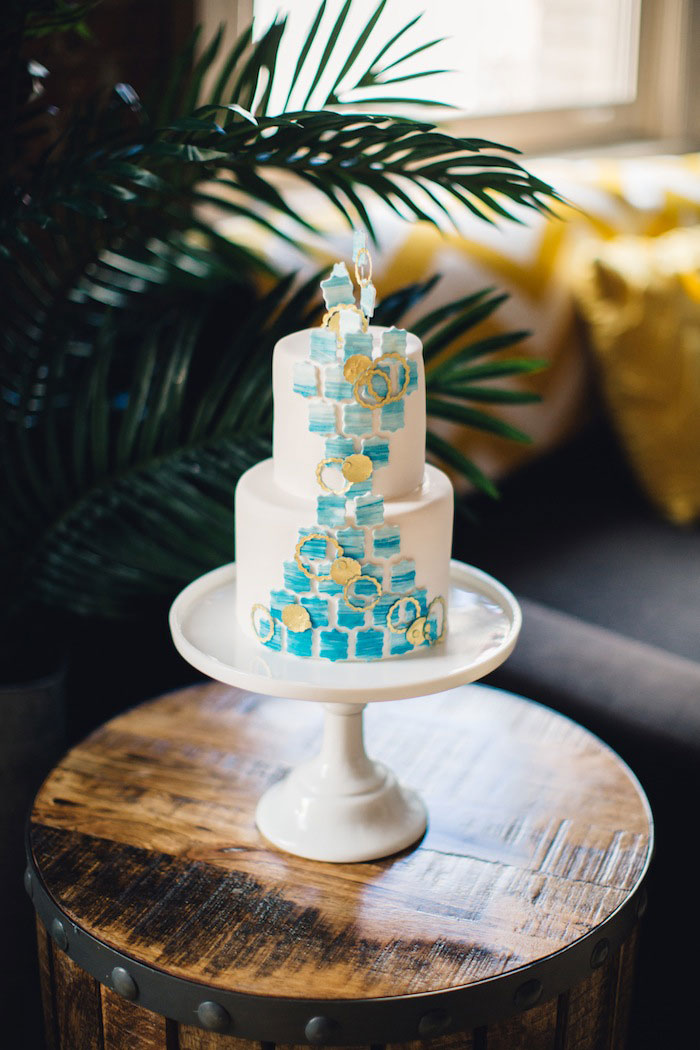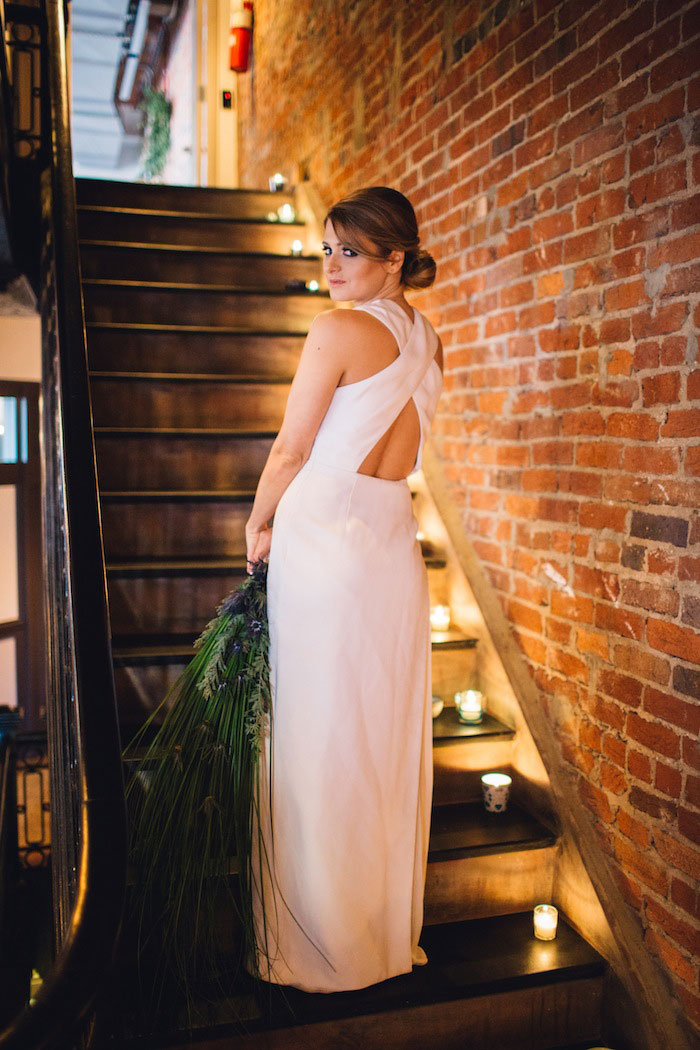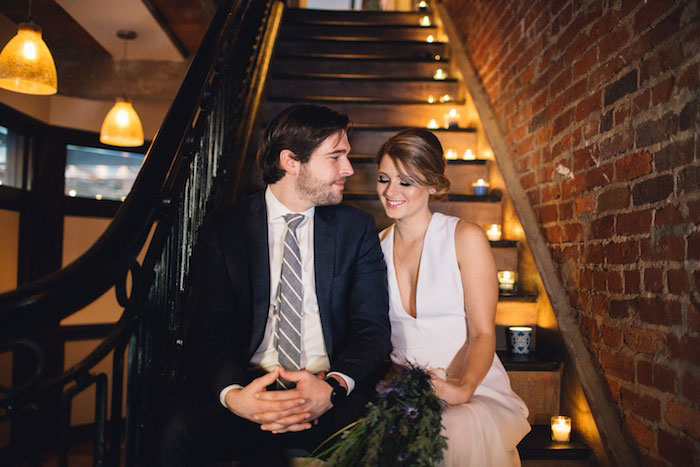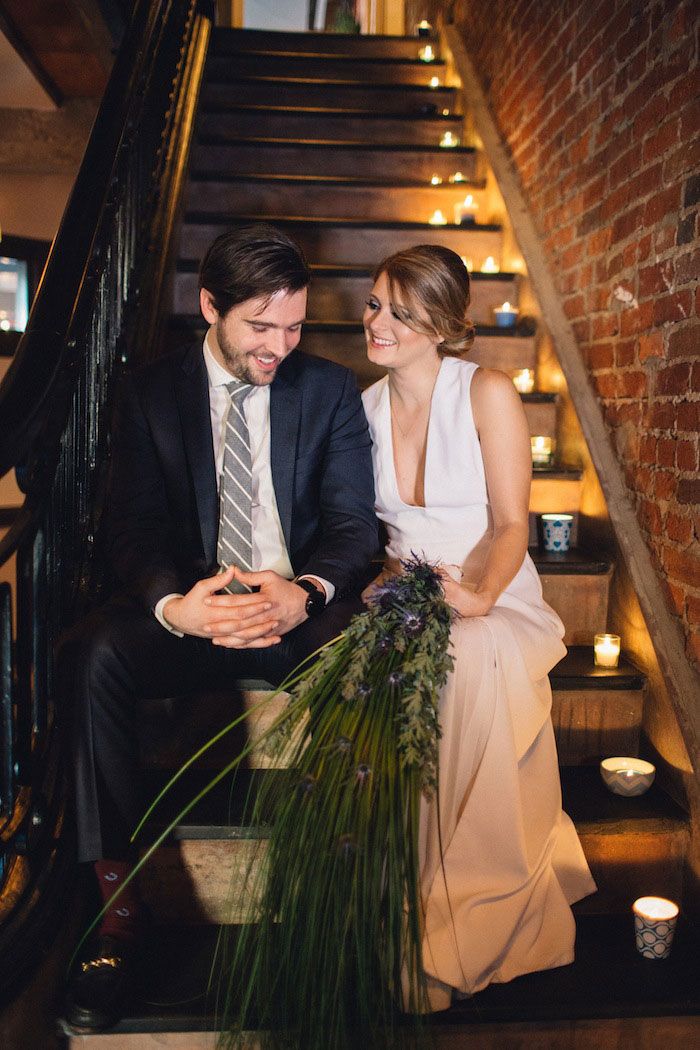 Vendors:
Event Design and Styling: Claire Duran Weddings & Events
Photography: Clarence Chan
Venue: The Loft at 600 F
Make-up: Valerie Hammer  
Hair: Melissa Schwartz Jones from Georgetown Bride
Cake: Michelle's Cake  
Food: Get Plated  
Flowers: Nick's Flowers  
Fashion Styling: Closet Fashionistas  
Violinist: Innocenti Quartet  
Paper Goods: Kristen Caudill Invitations
Signage: Sweet Carolina Collective