Do you have a big imagination when it comes to your wedding day? Do you want to create a one of a kind event that has your personal stamp on it? Have a loft wedding!
The loft wedding venue is perfect for creative couples because it acts like a blank canvas.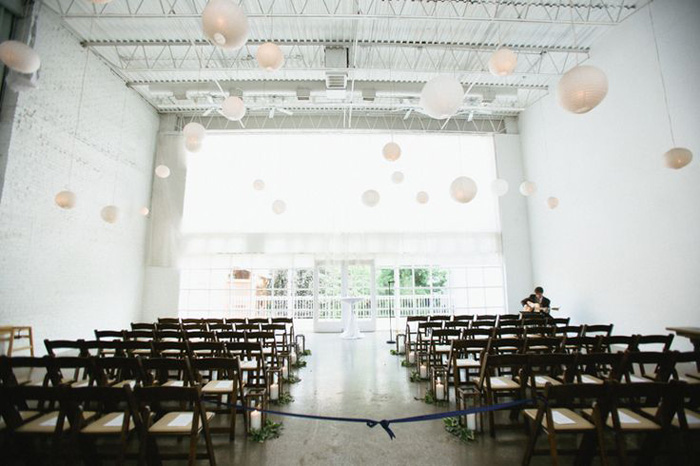 Another advantage of loft spaces is that they usually have large windows to let in lots of beautiful natural light – making them ideal for daytime wedding ceremonies.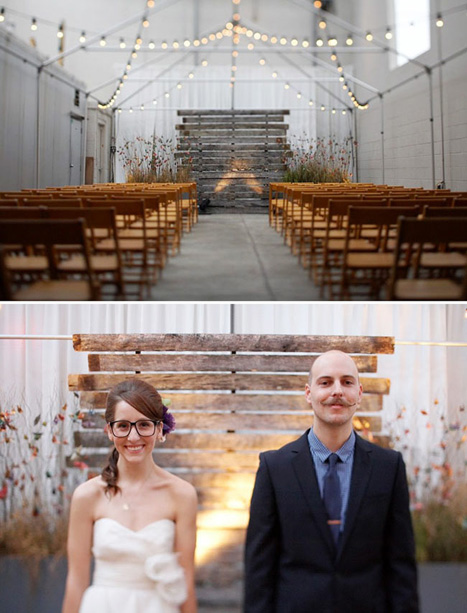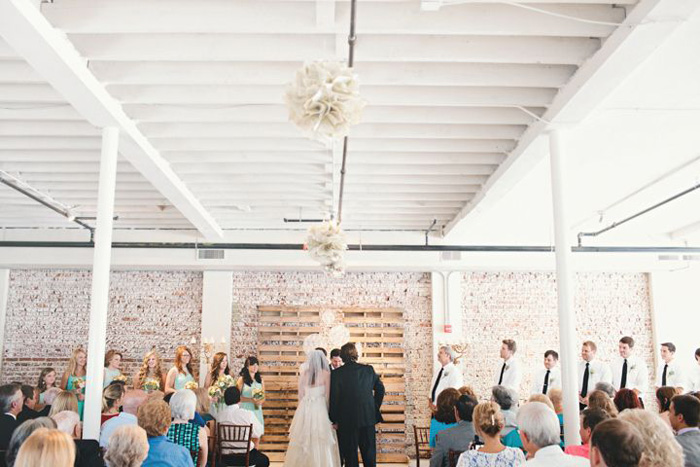 Some lofts have beautiful architectural details and require minimal decorations, while others are raw spaces, perfect for accenting with draped fabric, garlands, and lights.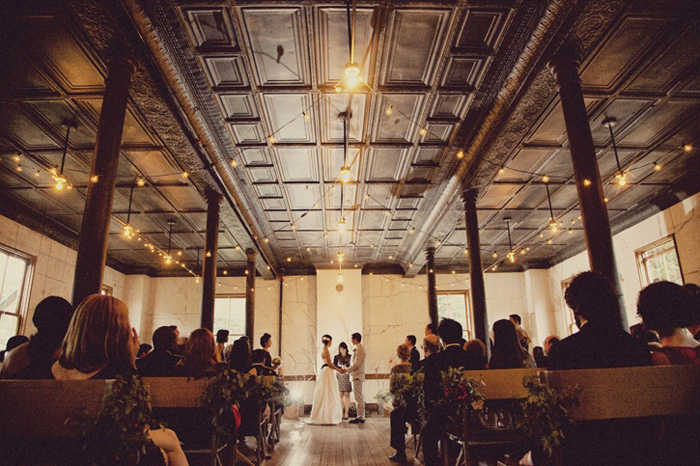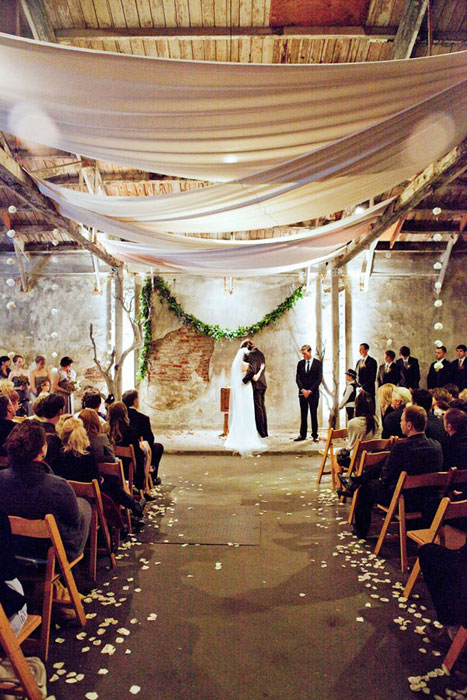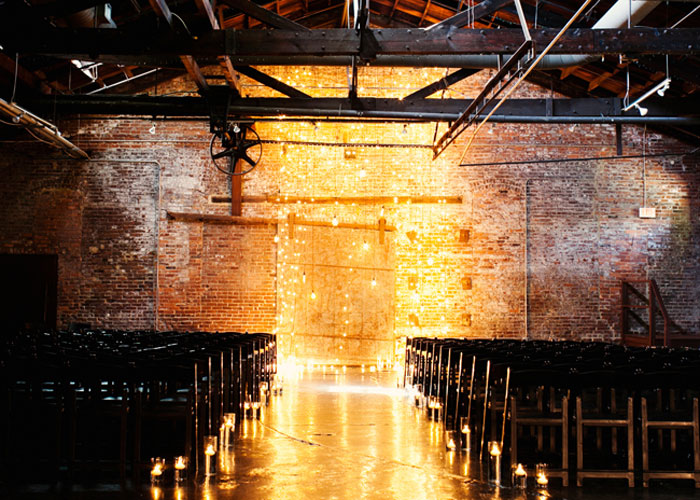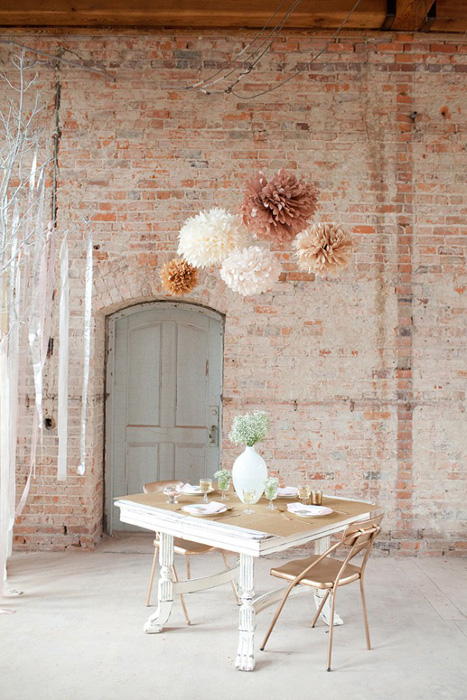 Due to the large nature of most loft spaces they are ideal for setting up long family-style tables for dinner receptions, but still have the ability to feel intimate and cozy despite their sometimes cavernous dimensions.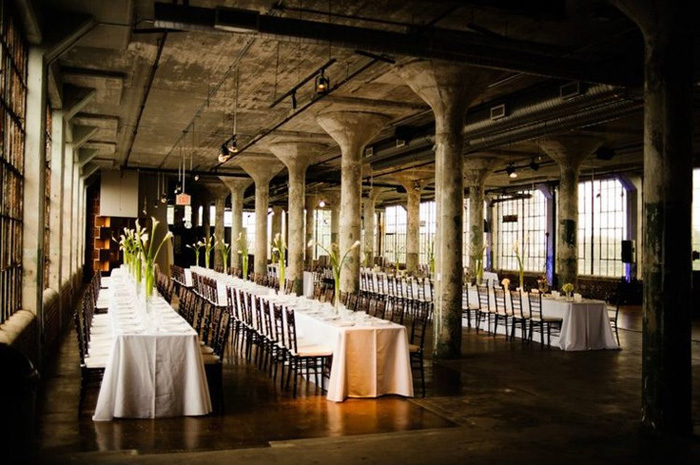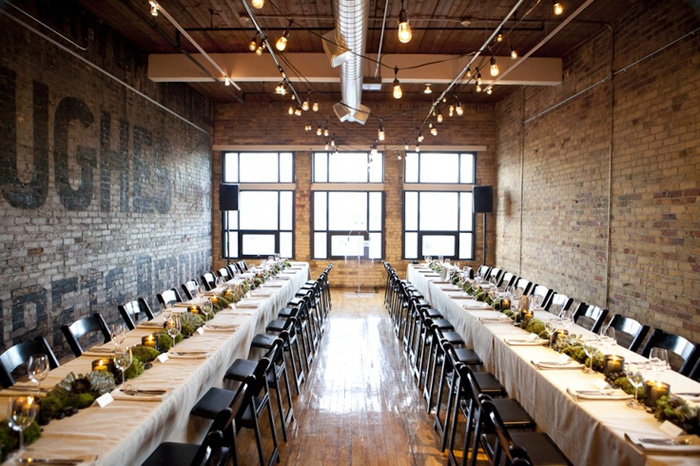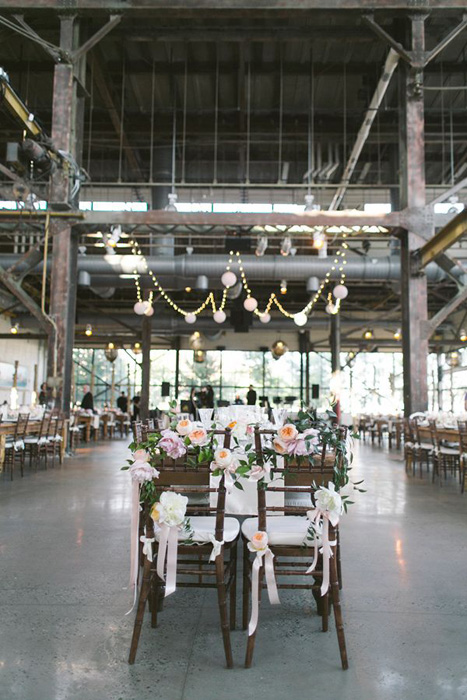 We think the loft venue is pretty perfect, but what do you think? Would you opt for a loft wedding or are you partial to barn weddings?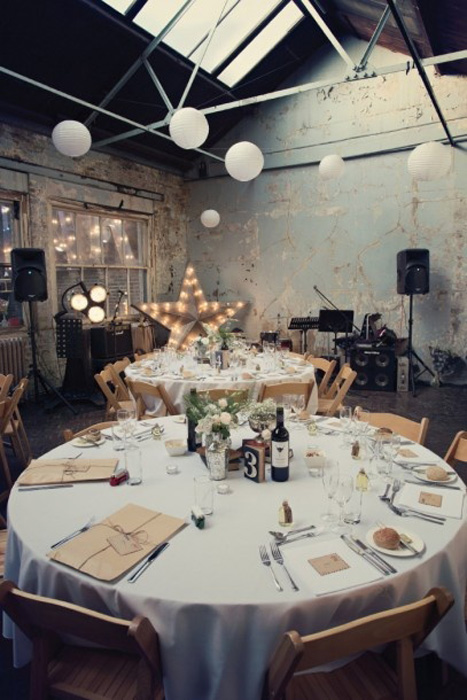 Photo one: katiekettphotography.com; Photo two: greenweddingshoes.com; Photo three: michellemariephotography.com; Photo four: onelovephoto.com; Photo five: theloveliestday.com; Photo six: amyosaba.com; Photo seven: elizabethannedesigns.com; Photo eight: fetebydesign.com; Photo nine: darylbanks.com; Photo ten: ruffledblog.com; Photo eleven: planyourperfectwedding.com