A nautical wedding theme is not a new thing; in fact, some might even say that nautical weddings are a little tired and a little dated. Those people, however, are clearly not aware of, what we like to call, the 'new nautical'.  The new nautical is less preppy, more whimsical; less yacht club and more seaside escape; it's soft and romantic and, if you ask us, downright dreamy. Don't believe us? See for yourself!
Where the traditional nautical bride is decked out in bold navy stripes, the new nautical bride is all about the delicate details, like this coral-inspired hair clip and sheer ethereal wedding gown with embroidery reminiscent of seashells.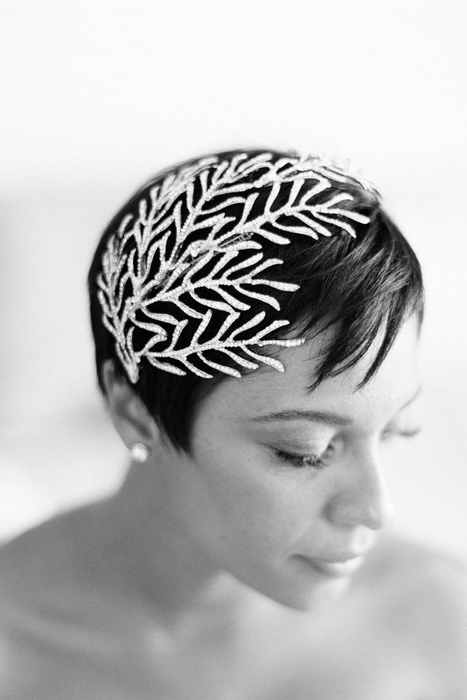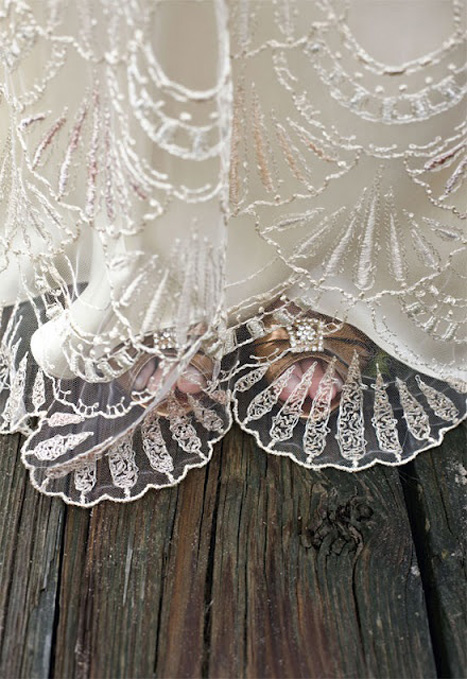 In the new nautical wedding, wedding invitations get a wash of soft watercolors and real flowers adorn chalkboard anchors.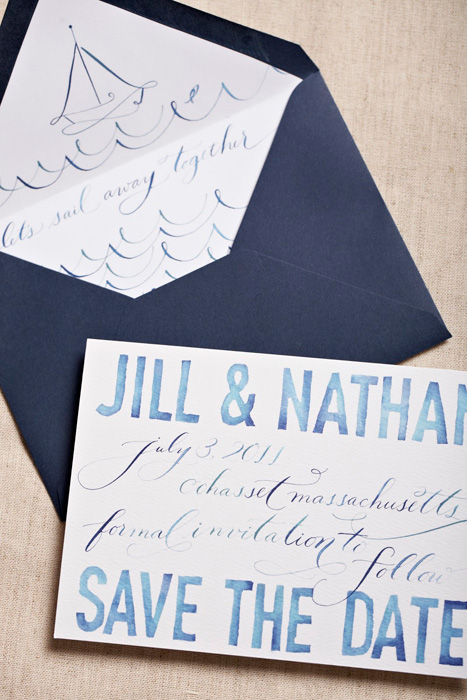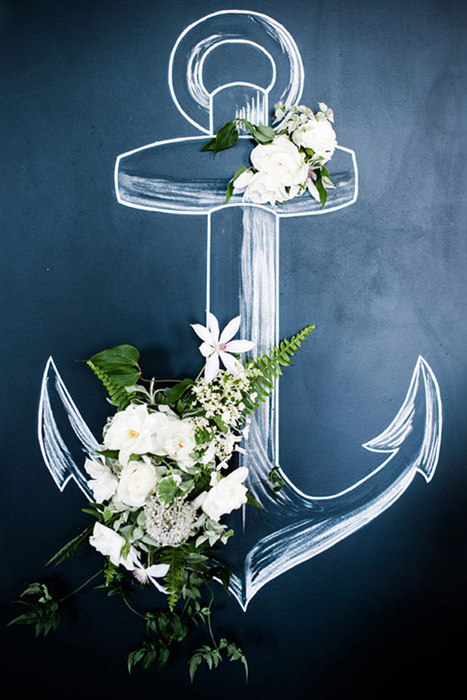 Escort cards range from compasses to seashells to mini sails, and table numbers are hand drawn for a romantic effect.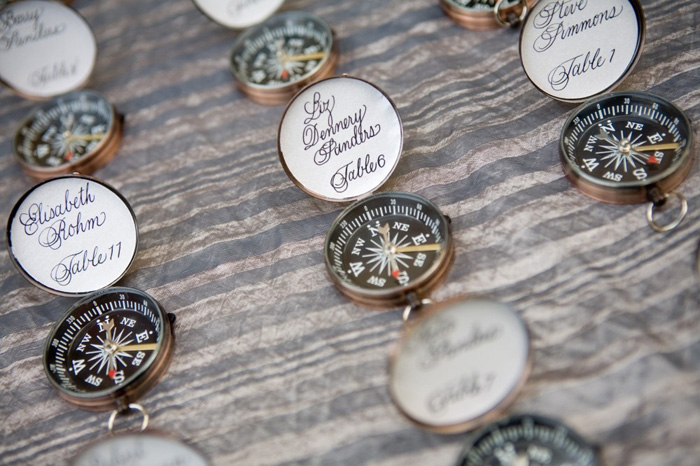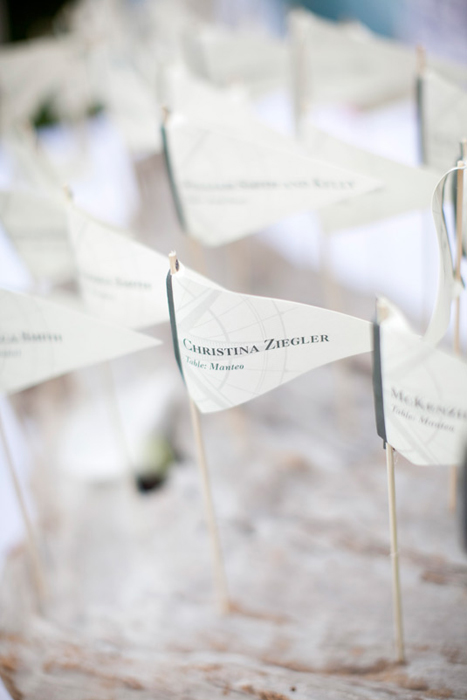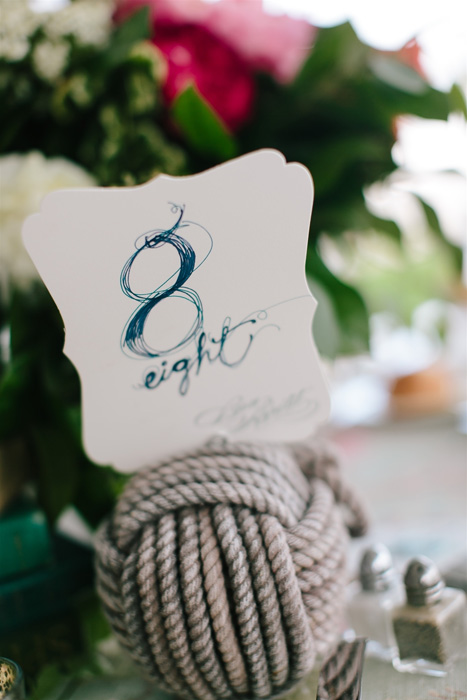 Giant seashells hold floral centeprieces and succulents do double duty as place cards and wedding favors.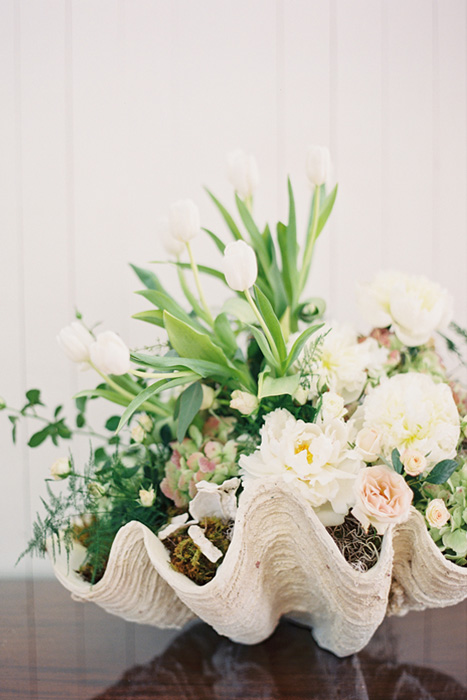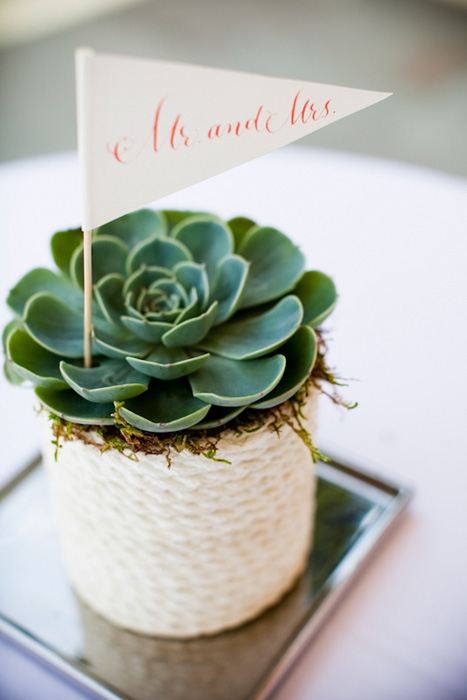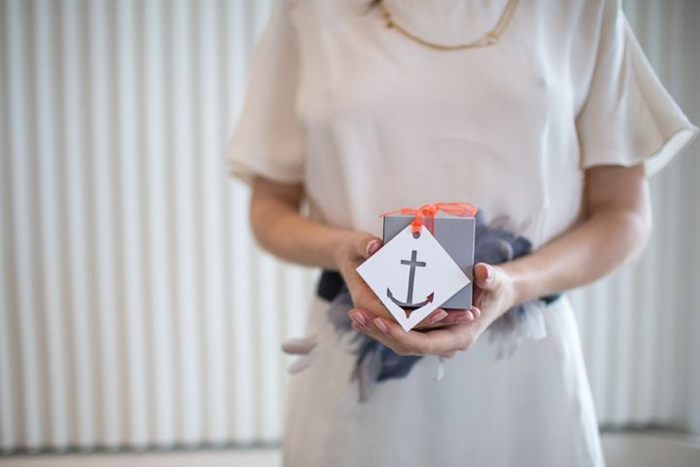 And instead of anchor adorned wedding cakes, the new nautical prefers a more minimal approach and looks to the sea for its inspiration.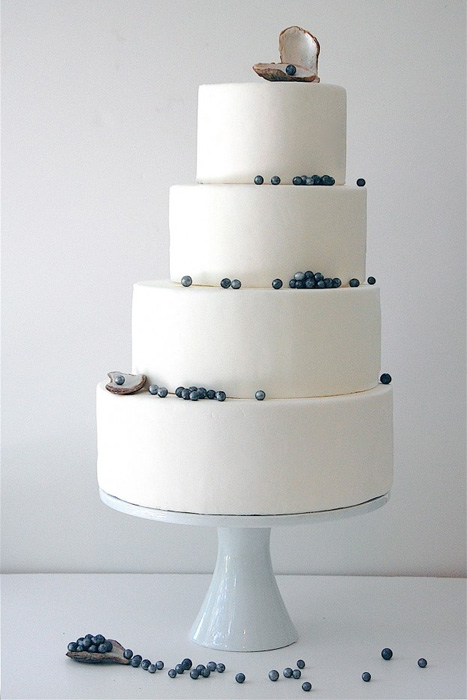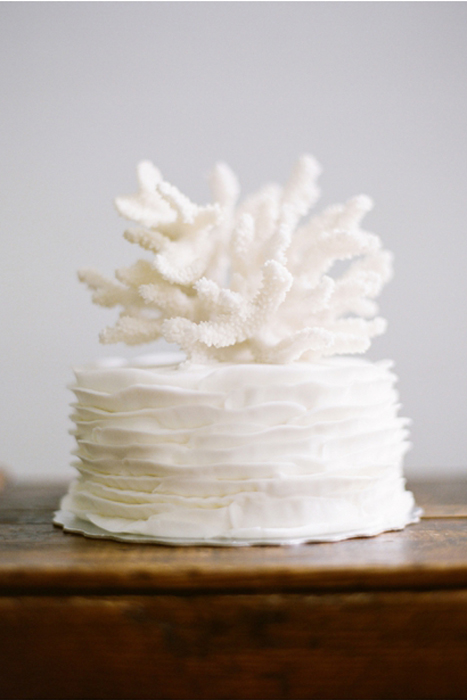 Photo one: stylemepretty.com; Photo two: classicbride.blogspot.com; Photo three: lovejenna.blogspot.com; Photo four: greenweddingshoes.com; Photo five: etsy.com; Photo six: saltharborstyle.com; Photo seven: ishafossevents.com; Photo eight: oncewed.com; Photo nine: junebugweddings.com; Photo ten: theeverylastdetail.com; Photo eleven: maggieaustincake.com; Photo twelve: oncewed.com