Ali and Sevgil's knew from the get-go that a Paris elopement would be the perfect fit. Paris is, after all, a city of romance. This modern, romantic and oh-so dreamy elopement will inspire you to drop everything and elope!
The couple spent the day roaming around Paris, and made trips to the Eiffel Tower, the Louvre and the Palais Royal. After the ceremony they couple had breakfast for two at the Cafe Le Nemours where the Tourist, starring Angelina Jolie and Johnny Depp was shot.
Sevgil wore two stunning outfits. First, she wore an exquisite gown designed by her sister, the talented Sanaz Naghizade Atelier. She was able to hide the dress from Ali, even on the flight from Iran to Paris. For the post-ceremony breakfast, she wore a modern bridal outfit: a chic skirt and a semi-sheer blouse .
Thanks to Daria Lorman Photography for so beautifully capturing the love between this couple.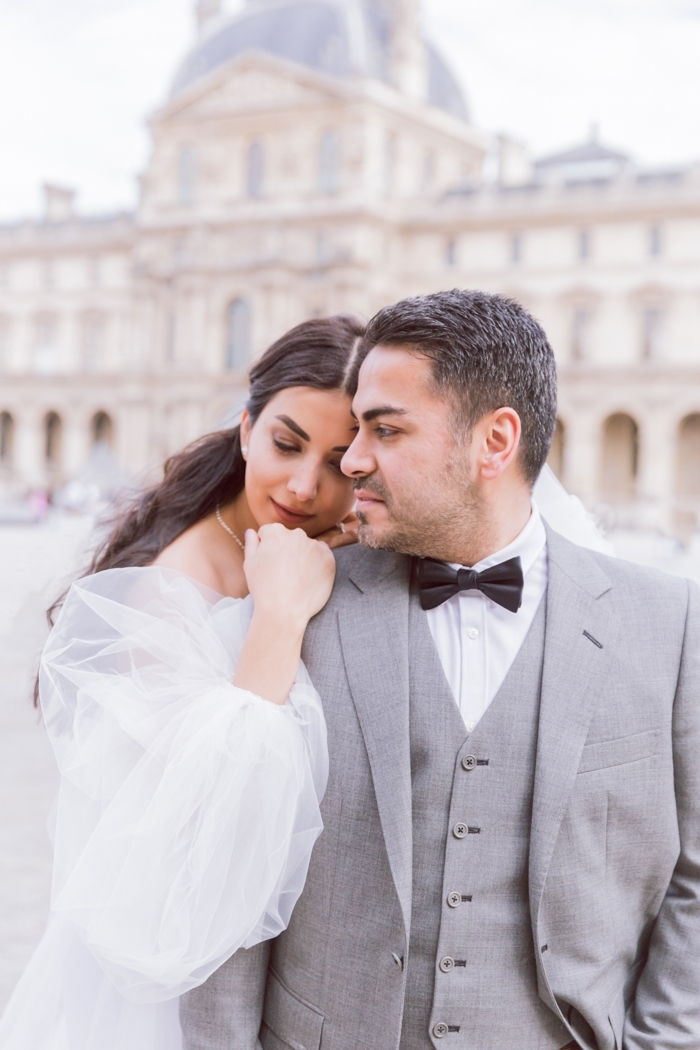 Sevgil, 29 & Ali, 28
Location: Paris, France 
Wedding Date: March 31, 2018
Number of Guests: 0
Wedding Ceremony Location: We decided to visit the Eiffel Tower, the Louvre and the Palais Royal areas during the day
Wedding Reception Location: We had a breakfast for two at the Cafe Le Nemours, where the Tourist, starring Angelina Jolie and Johnny Depp was shot.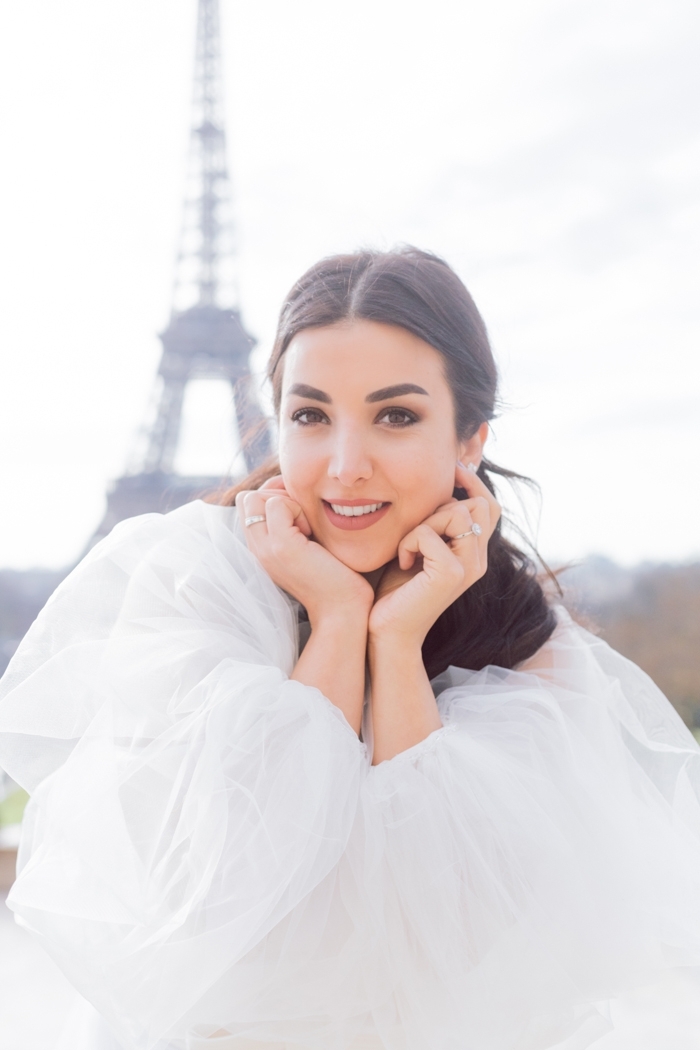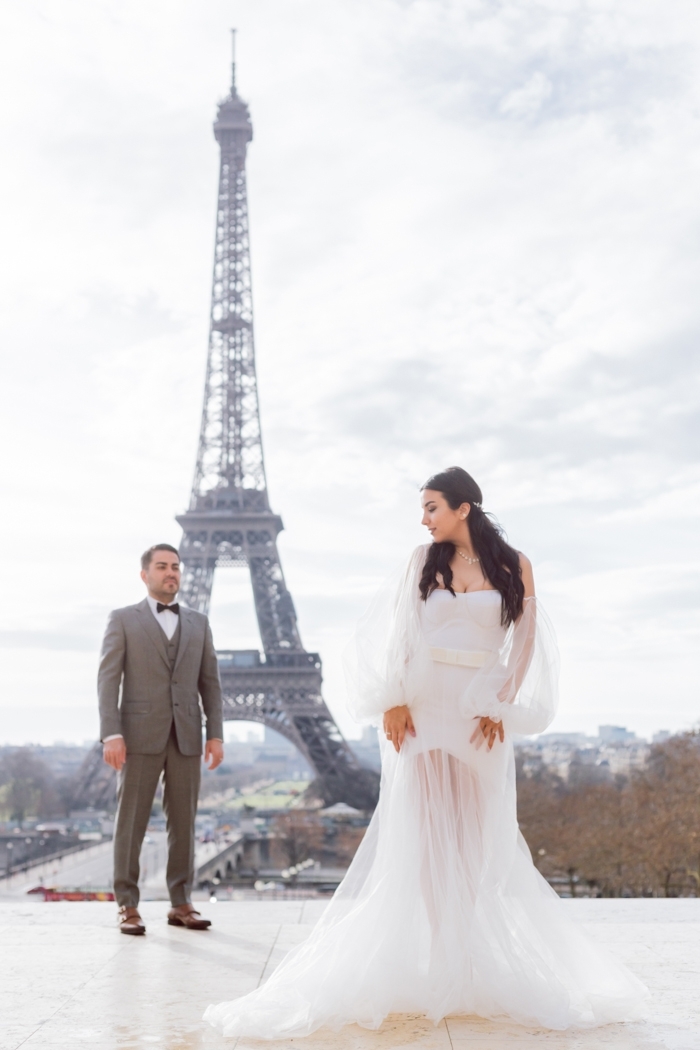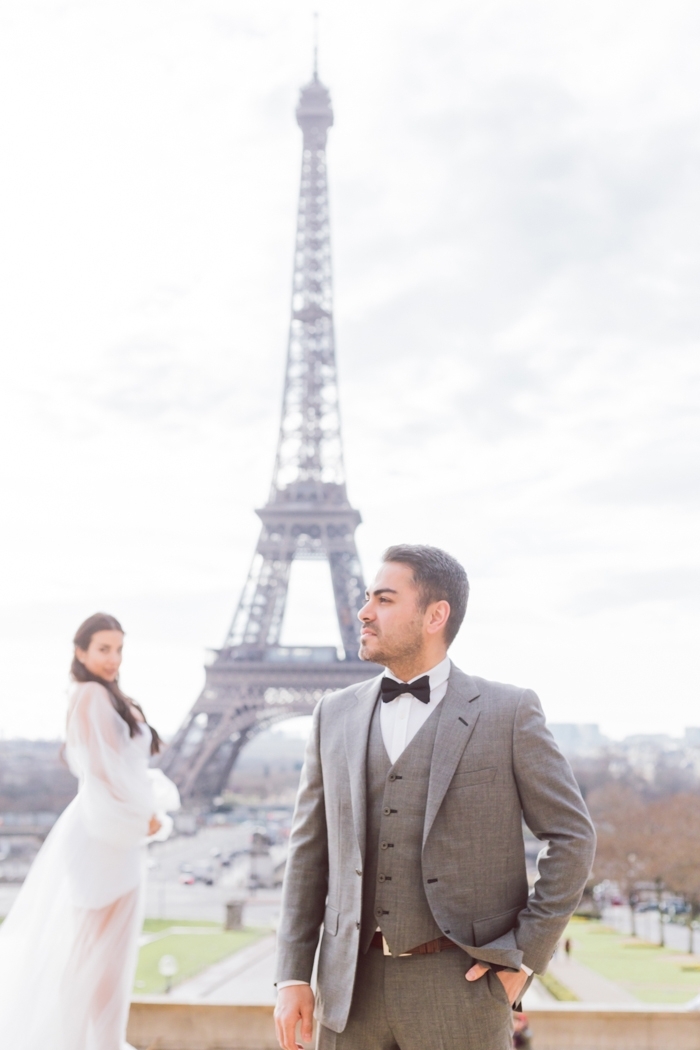 Why did you have an intimate wedding?
Ali and I were friends for seven years. After all this time, we thought that we were simply with each other by habit and decided to make a pause and maybe see someone else. But after one year spent separately, Ali came forward and proposed to me. During the year apart, we realized that we could not live without each other.
Paris was always my dream destination. It claims the most romantic city in the world, so Ali wanted to offer something special to me and proposed to elope to Paris.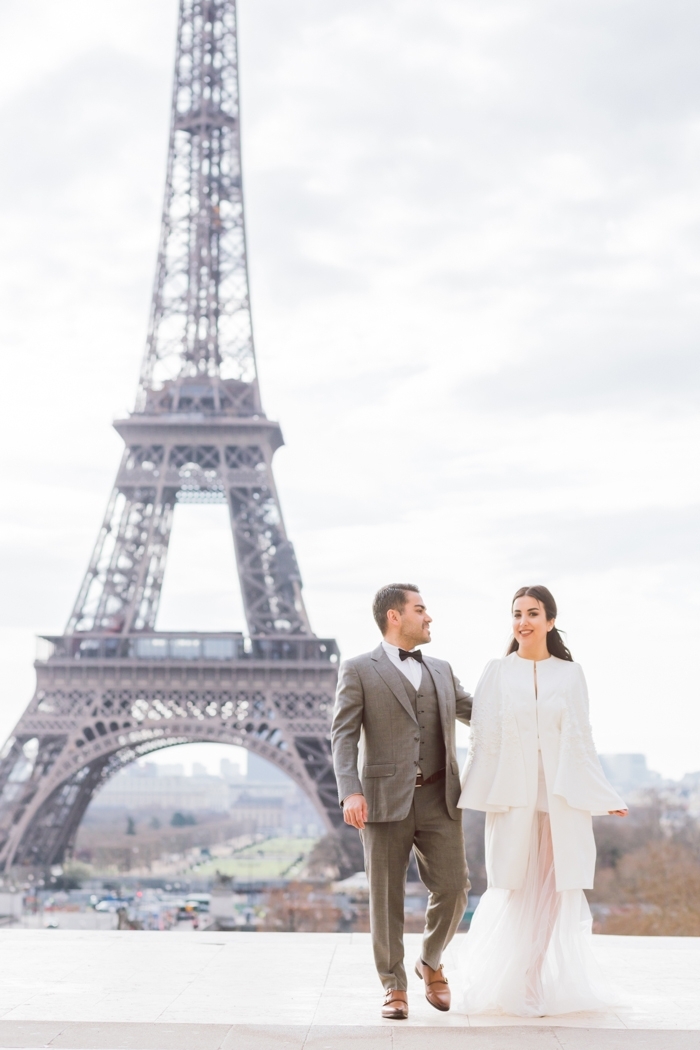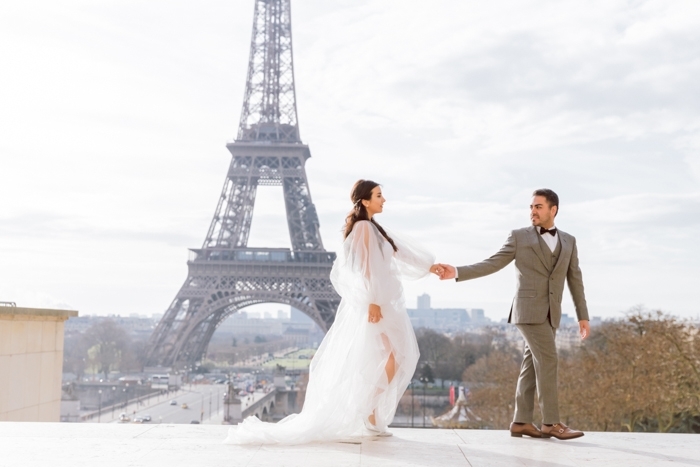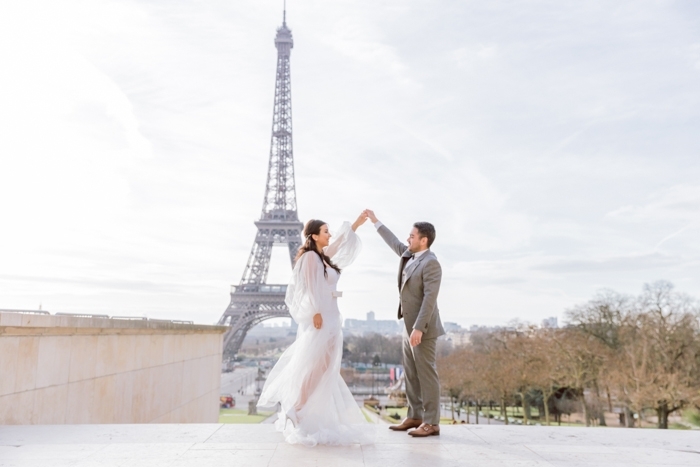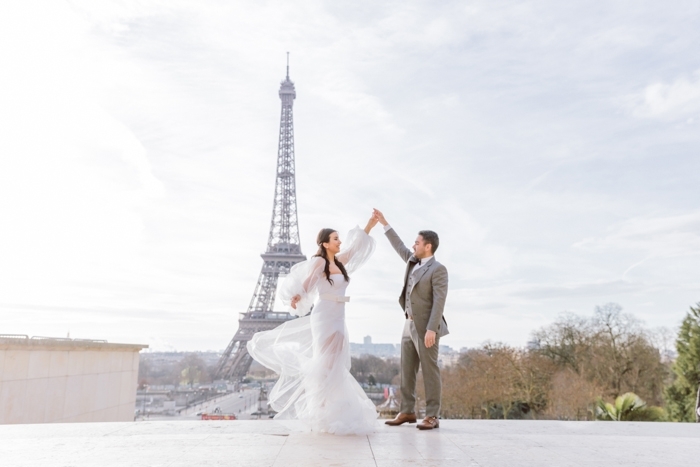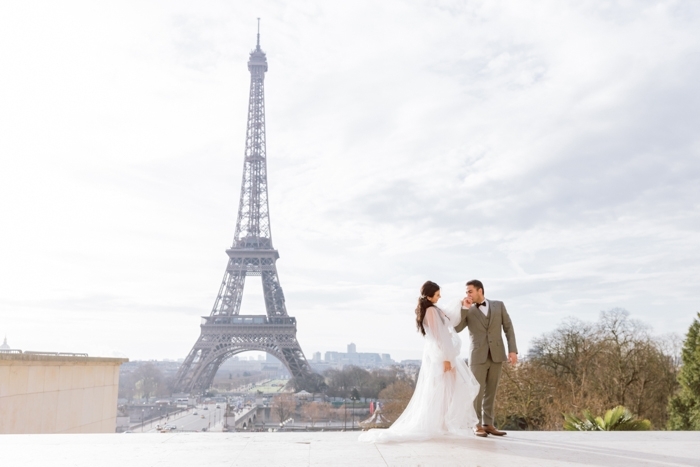 What are some the challenges that you faced planning an intimate wedding?
As we wanted it to be outdoors, the weather conditions were a big challenge. We tried to choose the date, hoping that there would be no rain on that day. And we were constantly checking the weather forecast before our arrival to Paris. It was supposed to rain, so we got upset, but finally, the weather was nice.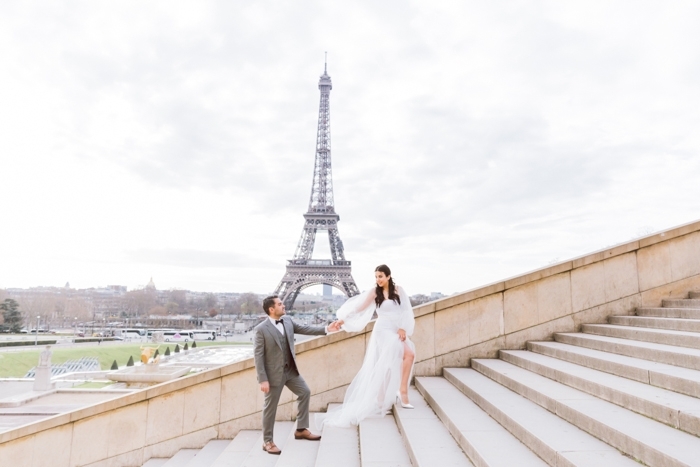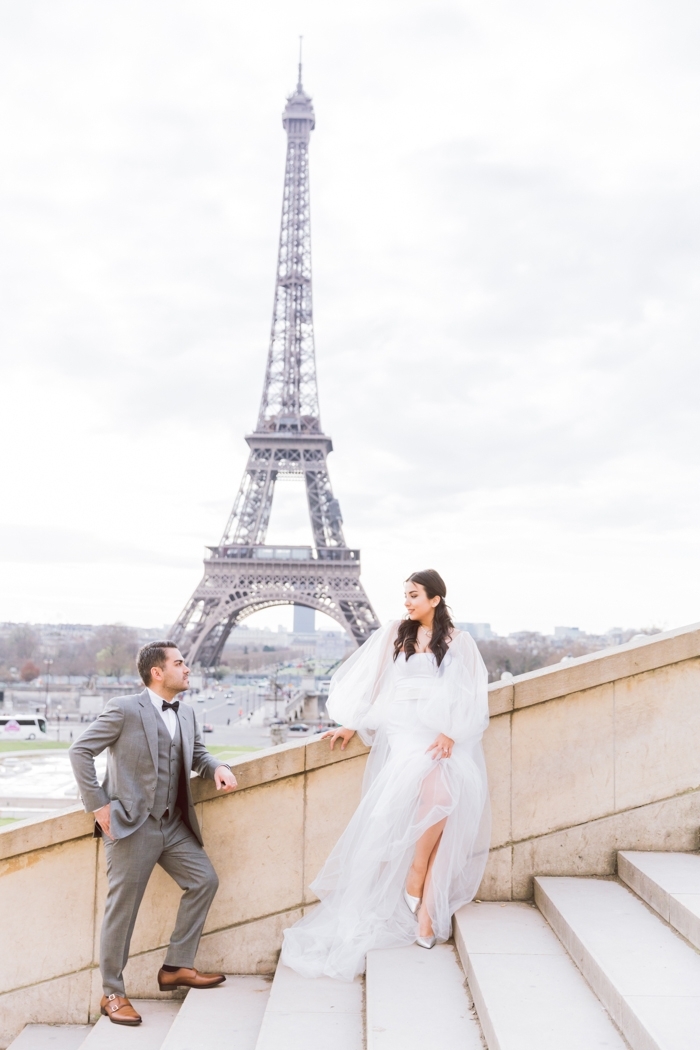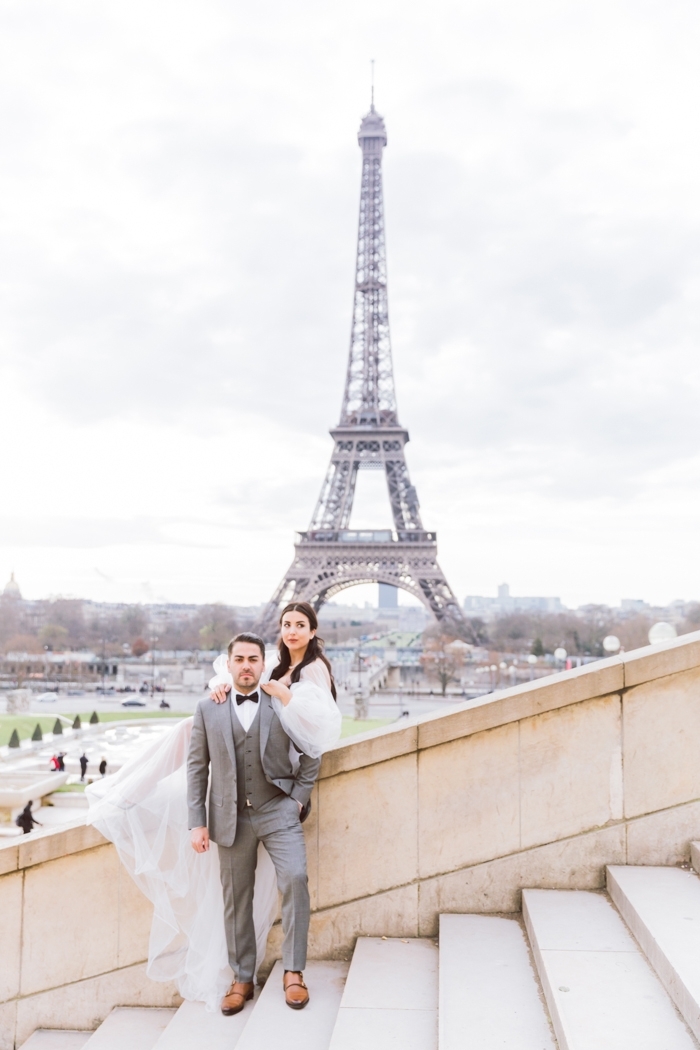 Was it difficult to pare down the guest list?
We really wanted to have this moment just for us and to enjoy the magnificent city together and get the most romantic wedding pictures.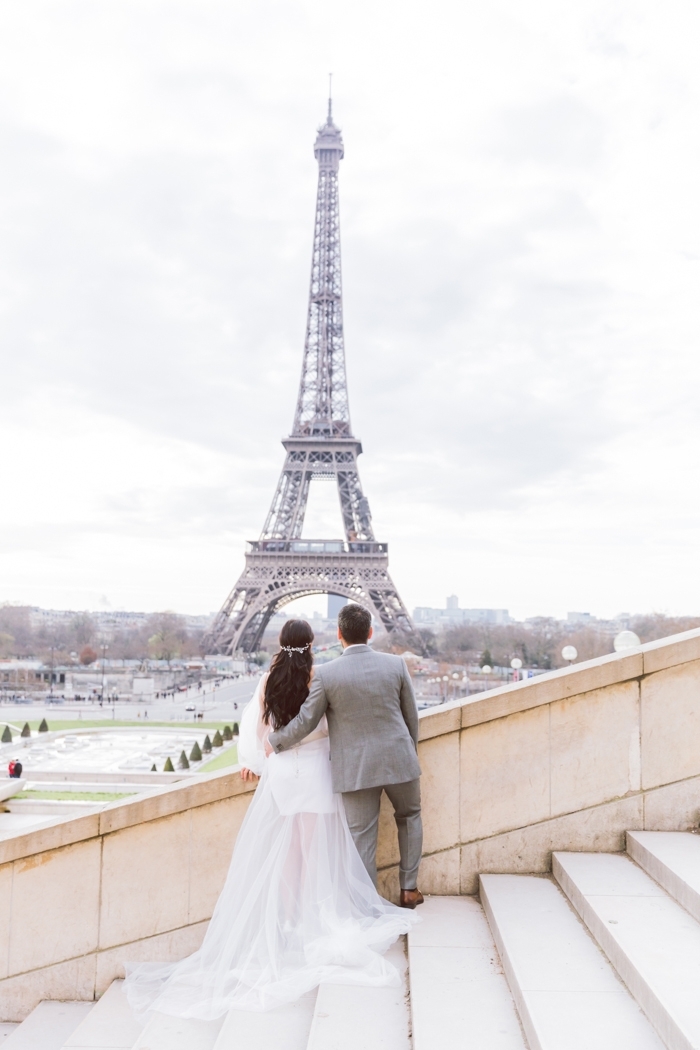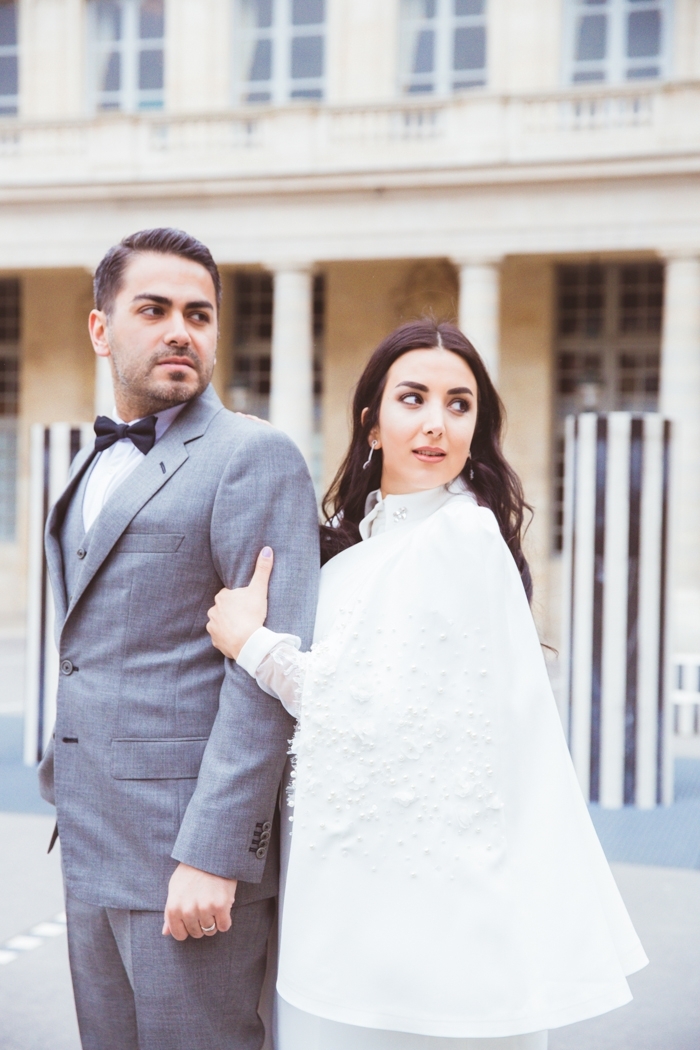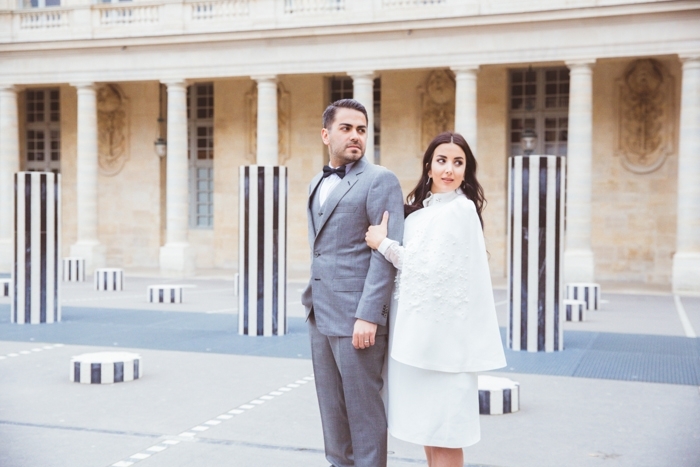 Did you have any 'issues' with the small guest list from friends and family? If so, how did you address them?
We decided to have a wedding party in Iran later in September, not to get anyone offended by our choice to elope to Paris before.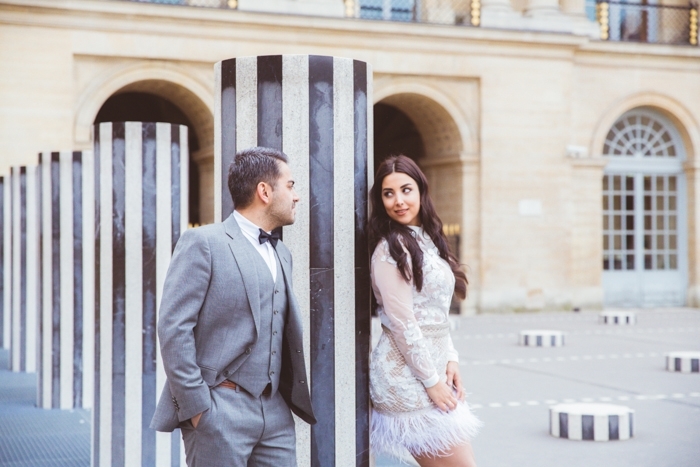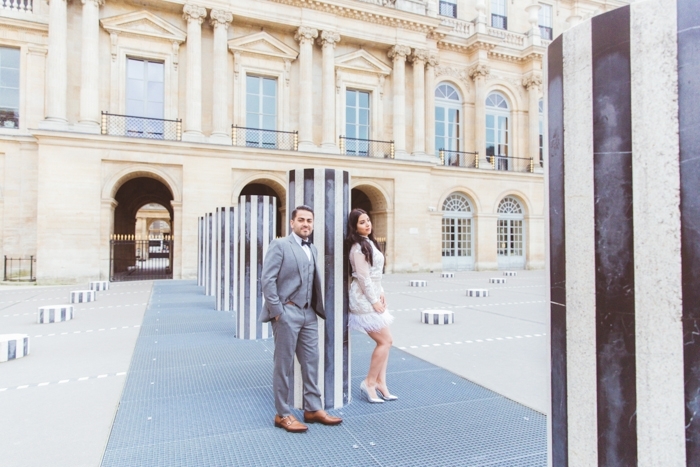 What were the highlights of the ceremony?
The most emotional moment was when Ali saw me in my wedding dress, designed by my beloved sister. I hid the dress from him all the way from Iran to Paris. I saw so much love in his eyes, I can never forget this moment.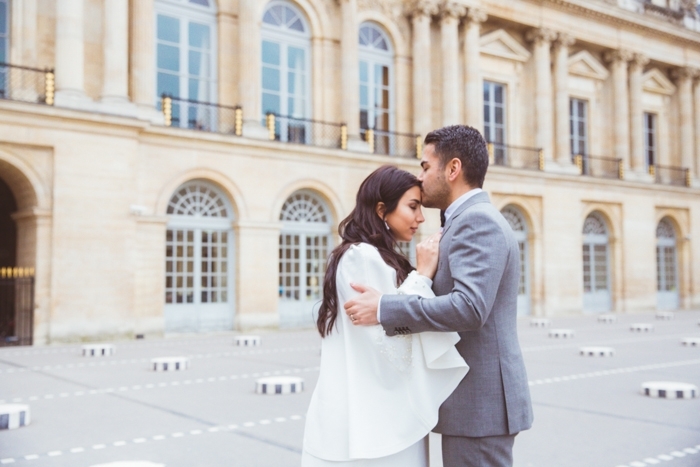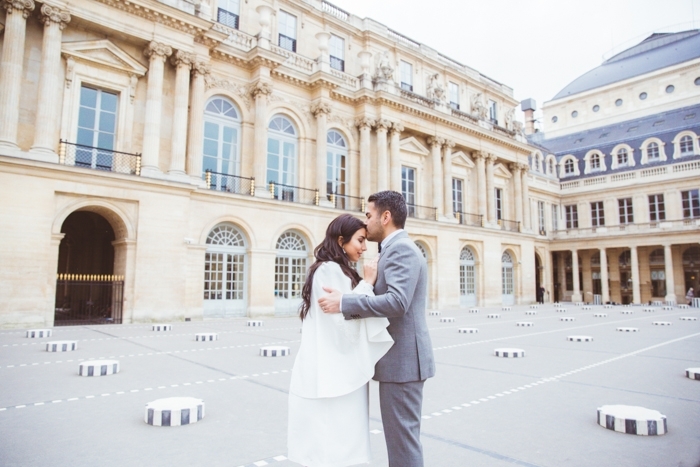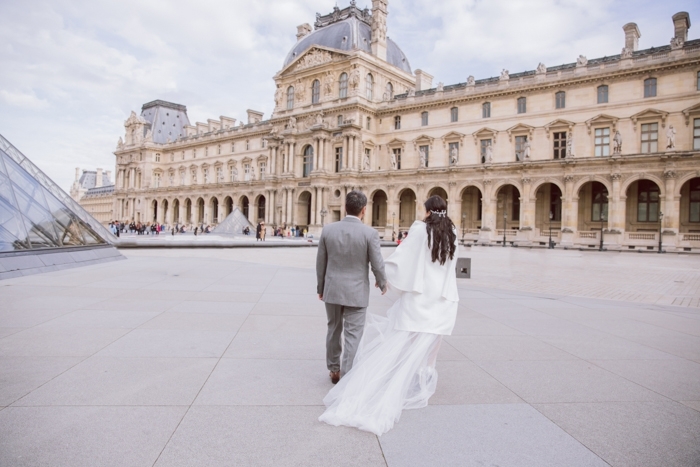 What were the highlights of the reception?
I enjoyed changing my outfit for a more "modern bride" look with a skirt and a blouse to enjoy our breakfast for two. It was amazing to enjoy the cafe almost empty just for us, while it gets very crowded later during the day.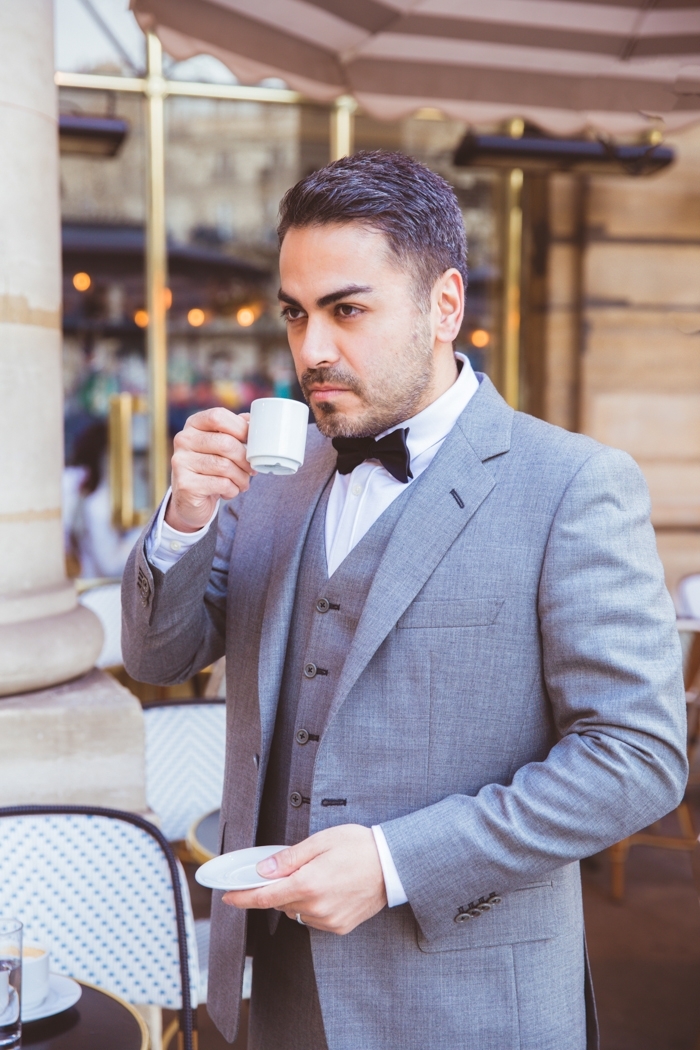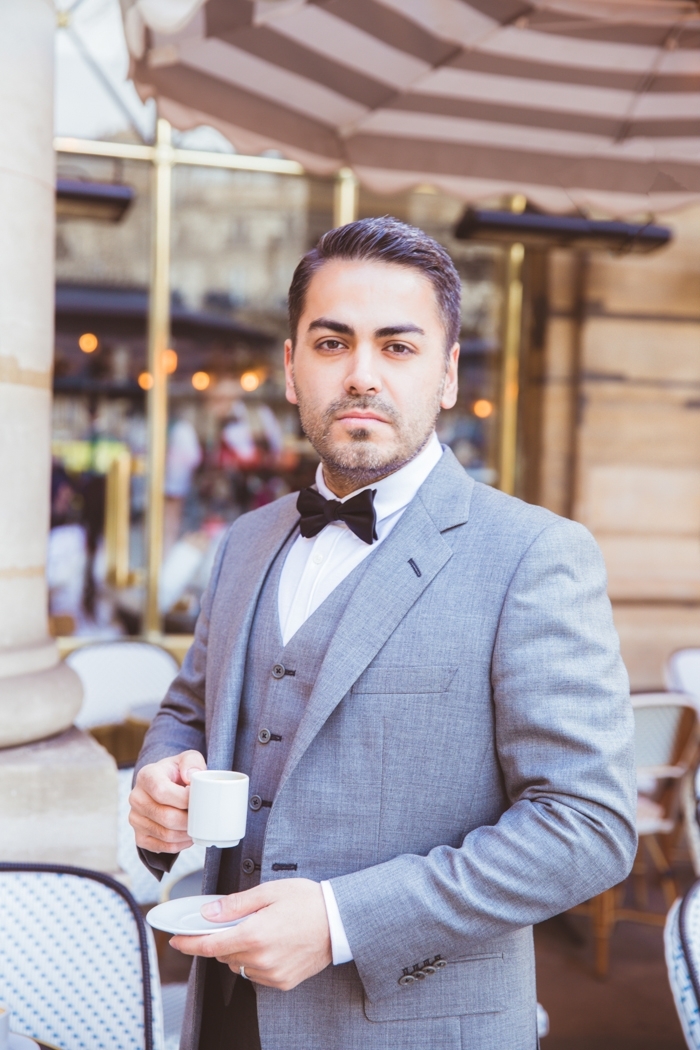 What was the best thing about having an intimate wedding?
That everything went well and as we did it early morning, we could enjoy the city being ours for a few hours. It was amazing to dance with Ali in front of the Eiffel tower and enjoy the so wanted but unexpected morning sun on our faces.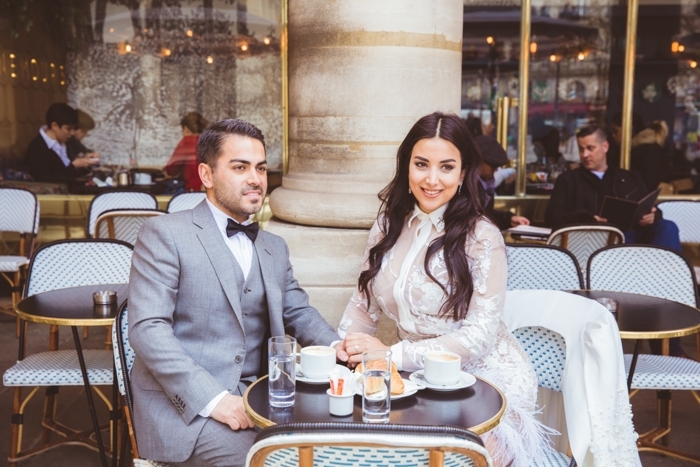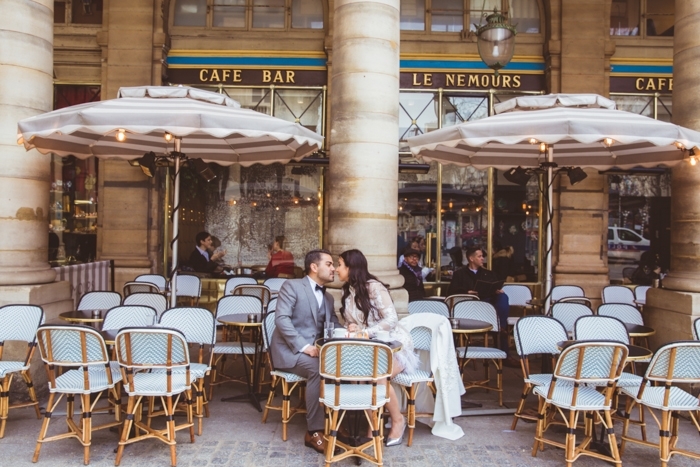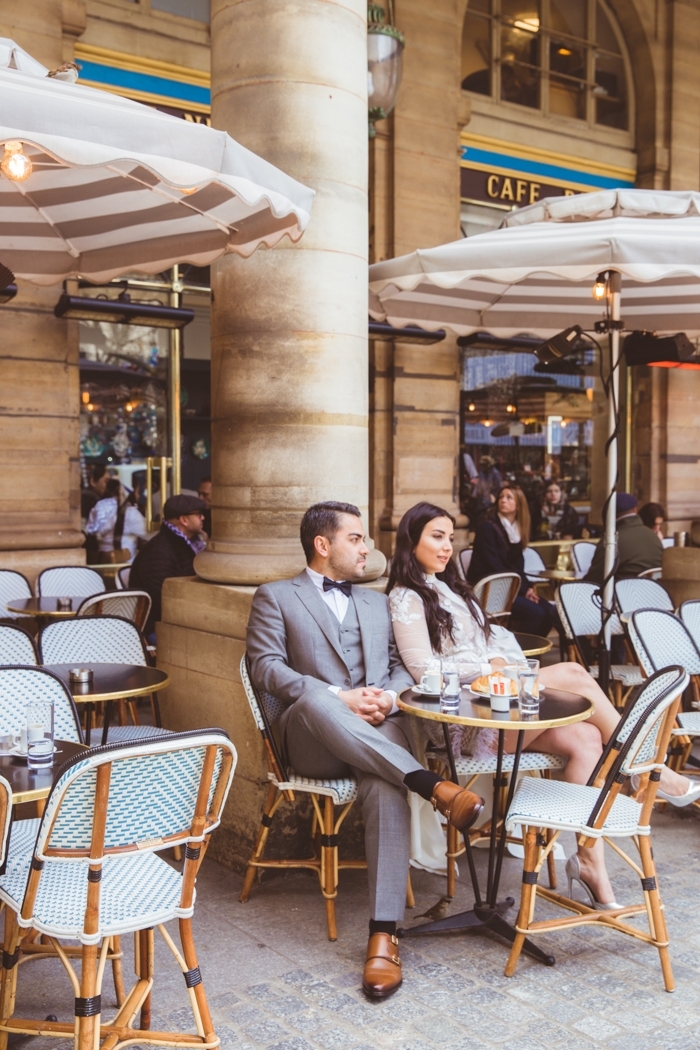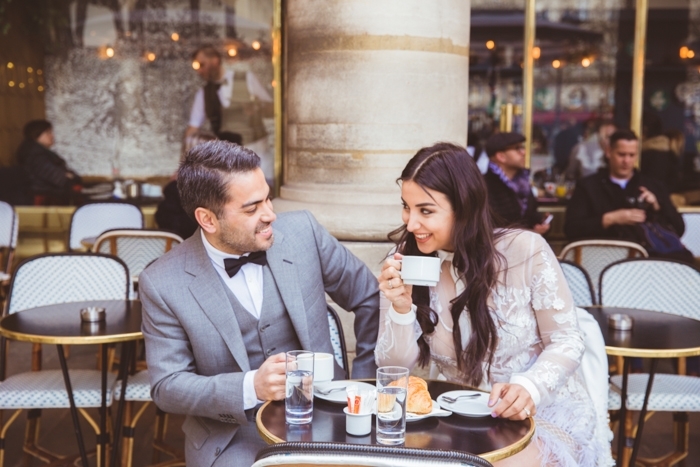 What advice do you have for couples who are considering an intimate wedding?
Prior to the wedding date, we shared with Daria our favourite pictures from her website, so she could guide us through the locations as it was our first time in Paris. But in general, you should just love each other, enjoy your day and smile.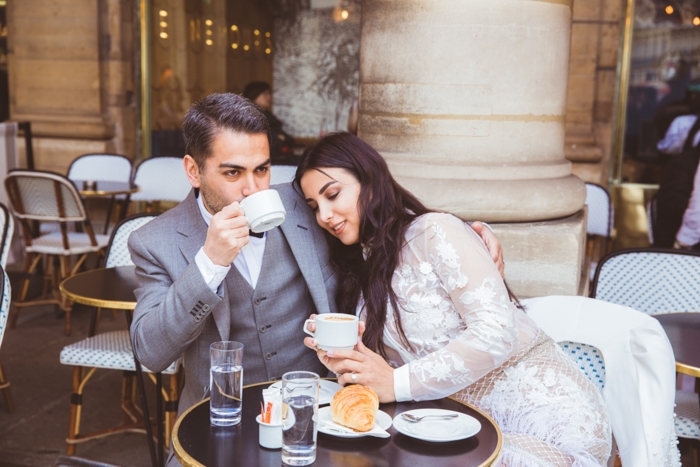 Vendors:
Photographer: Daria Lorman Photography
Bride's attire: Sanaz Naghizade Atelier