From out-of-this-world runway dresses to stellar ceremony backdrops, celestial wedding details are taking the wedding world by storm. This trend is here to stay, and we're starry-eyed for it! Whether you want to go all out with a dramatic lunar headpiece, or keep it subtle with cute matchbox wedding favors, these swoon-worthy items will make it easy to incorporate this trend into your wedding.
These invitations from topographia are designed with the night sky exactly as it will appear from your wedding location on your wedding date. What a beautiful detail!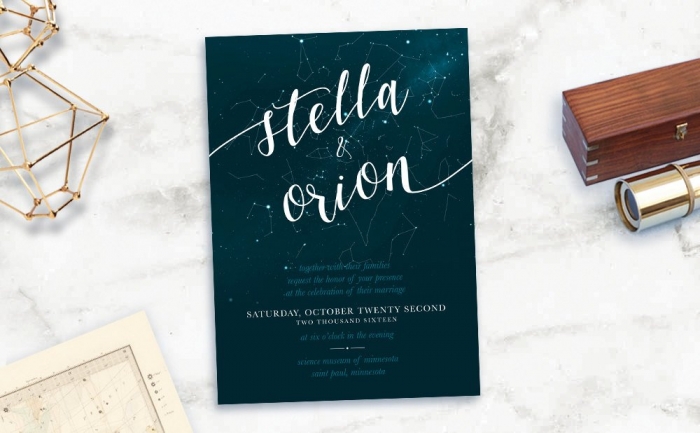 Leave your guests starstruck as you walk down the aisle in this spectacular star gown from ElmirasFashionLine.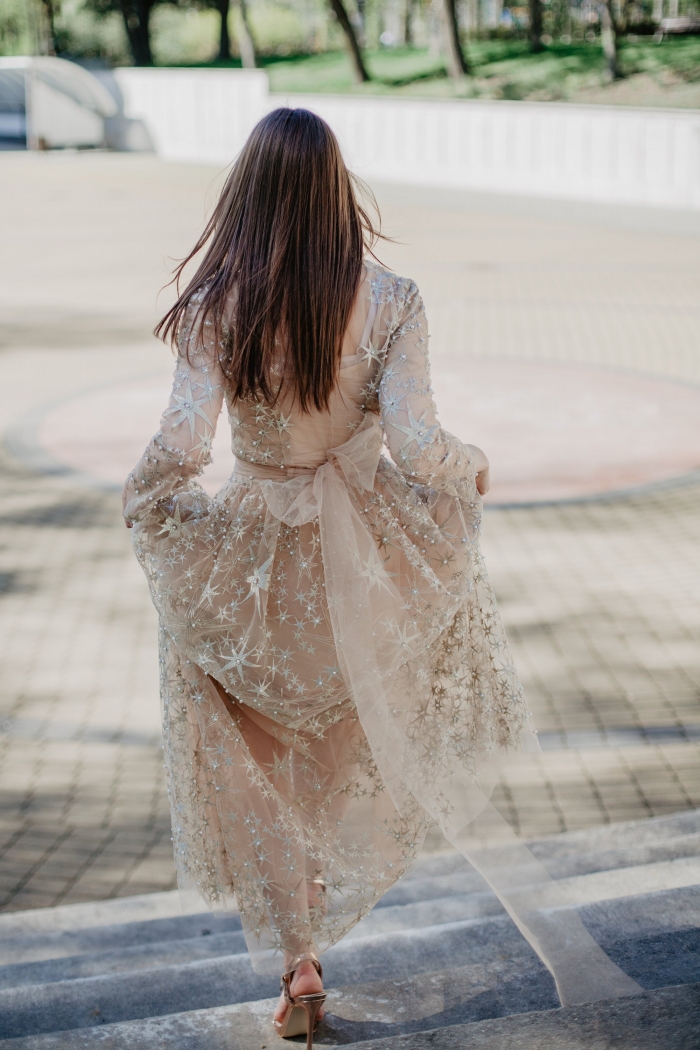 Move over Artemis! You'll look like a moon goddess in this stunning cloak from CostureroReal.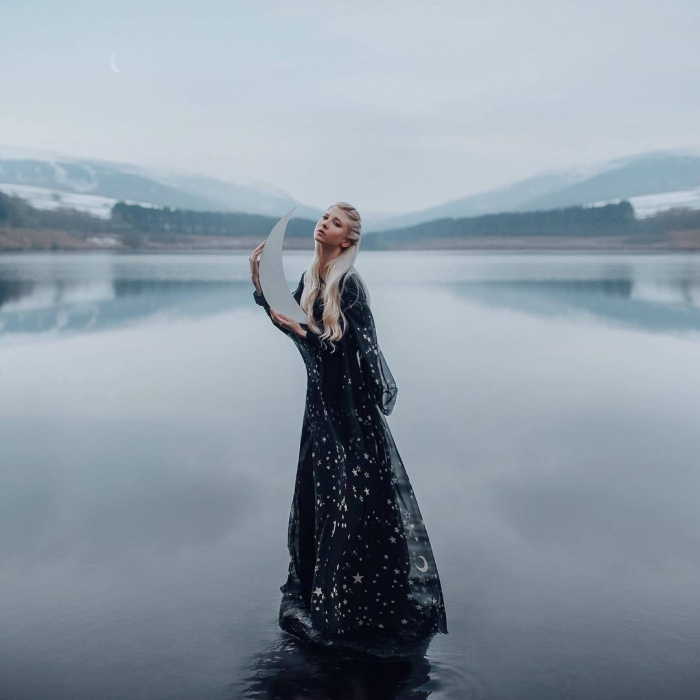 For a subtler look, go for this star-embellished veil from crownandglory.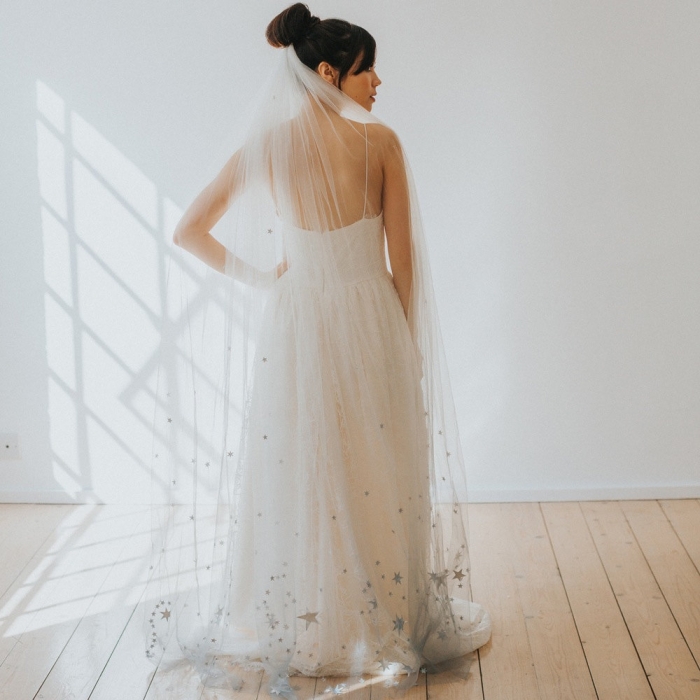 Elevate your bridal look with this étoile veil from whatkatydidnext.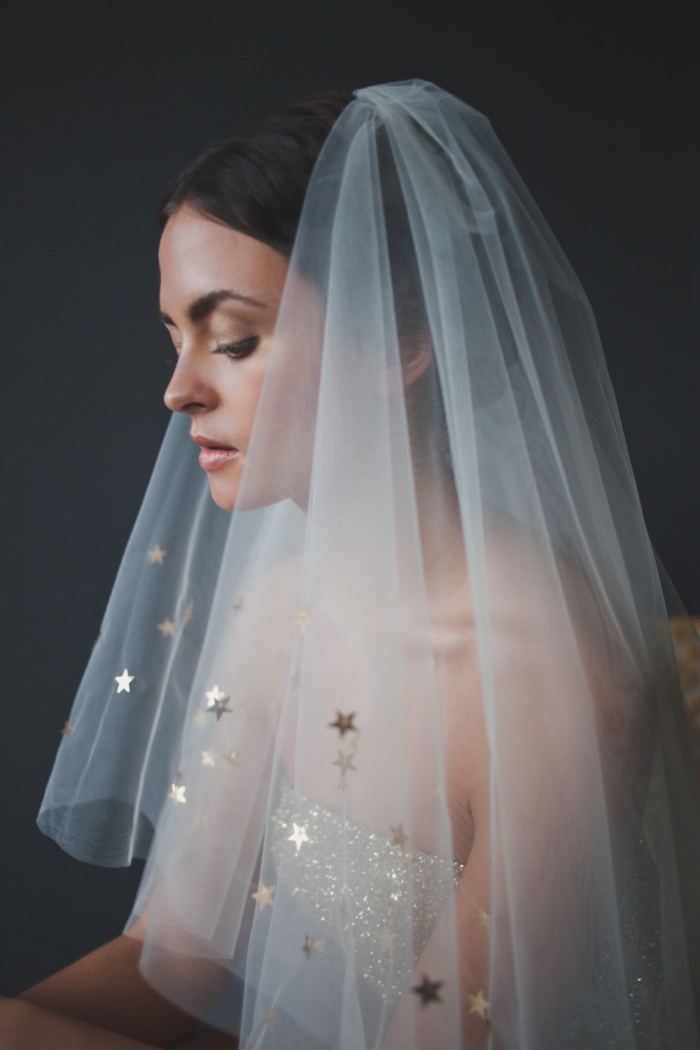 Add a secret detail to your bridal look with this delicate constellation veil from HeiliBridal.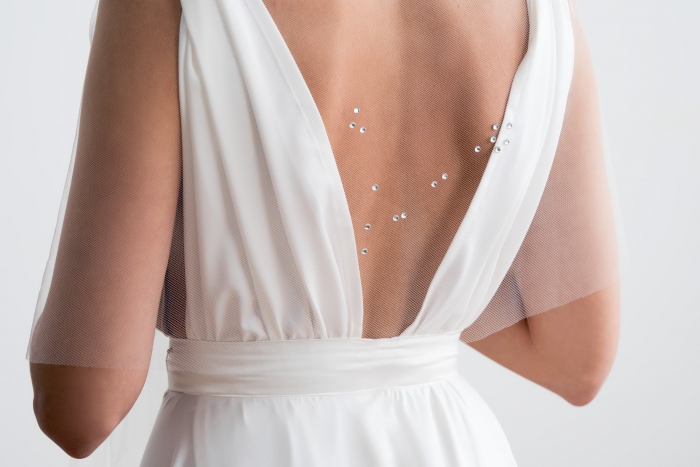 These dazzling hairpins from BlairNadeauBridal feature Swarovski pearls and Preciosa crystals.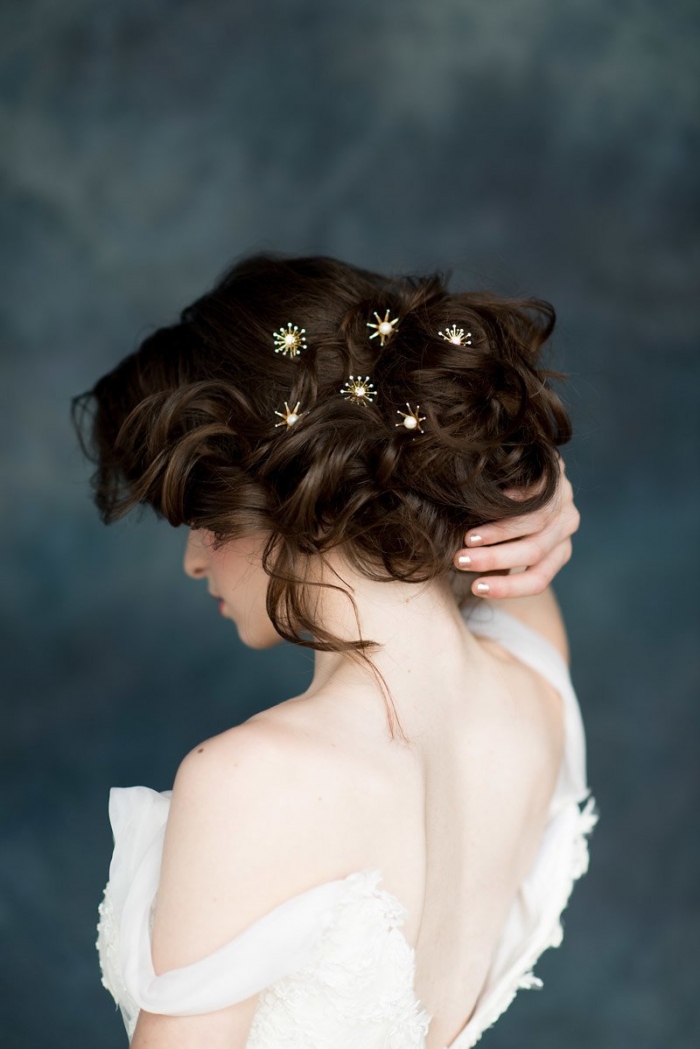 Show your s/o that you love them to the moon and back with this lunar ring from ButchandMiggs. It's made from 14k gold and features an ethically sourced white rose cut diamond.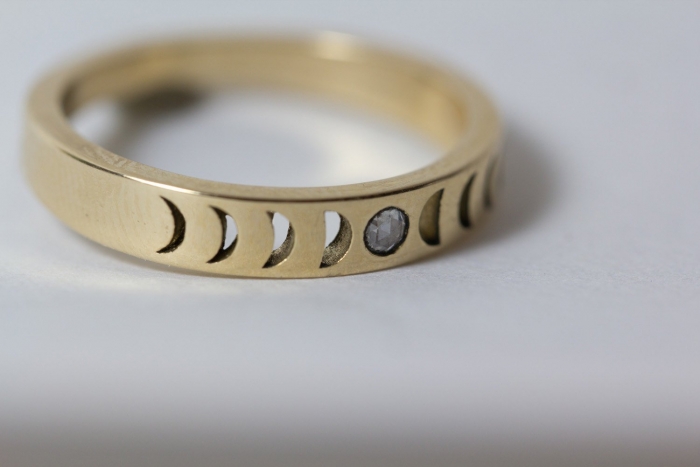 Your guests will be impressed with this elegant constellation guestbook from JuniperandWhite.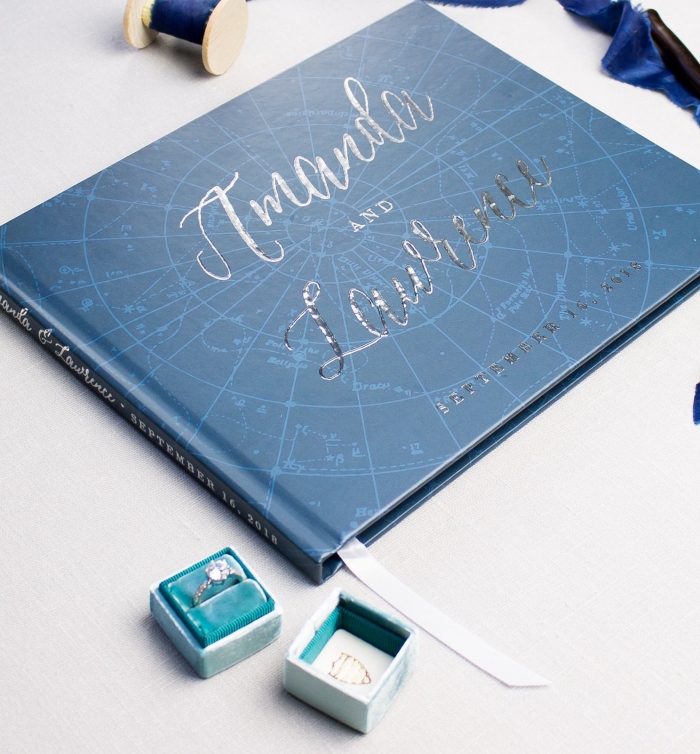 Light up the night with these adorable matchbox favors from StudioPortmanteau.
*This post contains Etsy affiliate links.